Don't Toy with Me, Miss Nagatoro is a Japanese web manga series written and illustrated by Nanashi, known colloquially as 774. In November 2017, the web manga started appearing in Magazine Pocket, a Kodansha web manga magazine publicly available on mobile devices. Telecom Animation Film produced an anime television series that premiered from April to June 2021.
OLM will debut its second season in January 2023. The series revolves around our introverted protagonist Naoto Hachioji who is in his second year at Kazehaya High School and loves to stay alone and in peace. But this peace is disturbed by first-year girl Hayase Nagatoro, who inadvertently discovers the manga, calls him "Senpai", and teases him to the point of crying. Senpai grows romantically interested in Nagatoro as she keeps encouraging him to be more forceful, and as a result, he begins to open up to her and become more involved in her life.
Don't Toy with Me, Miss Nagatoro Wiki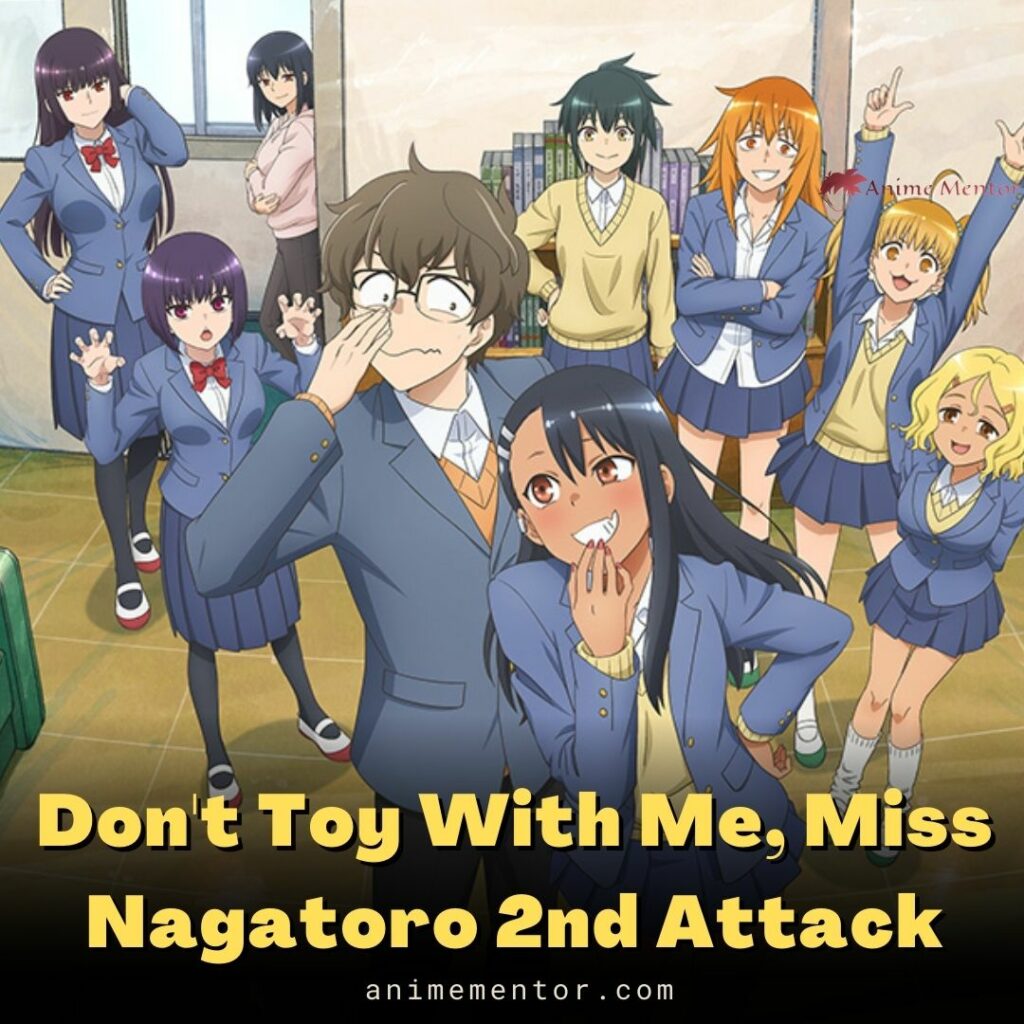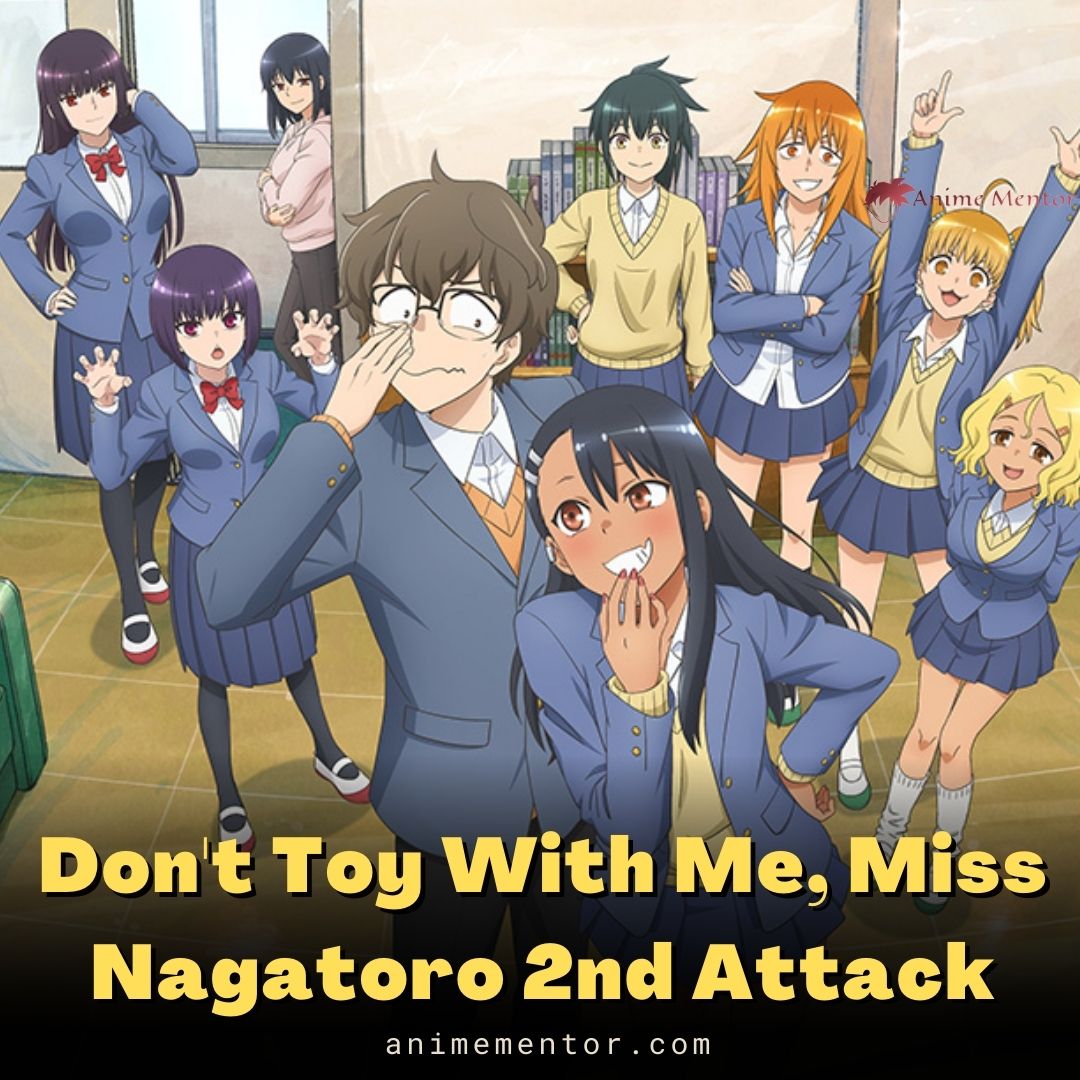 Anime Name
Don't Toy with Me, Miss Nagatoro
Genre
Romantic comedy
Written by
Nanashi
Published by
Kodansha
Volumes
14
Original run
November 1, 2017 – present
License
CrunchyrollMedialink  
Original Network
Tokyo MXBS11MBSAT-X  
Original Run
April 11, 2021 – June 27, 2021
Total Episode
12
Studio
Telecom Animation Film (season 1)
OLM (season 2)  
Don't Toy with Me, Miss Nagatoro Storyline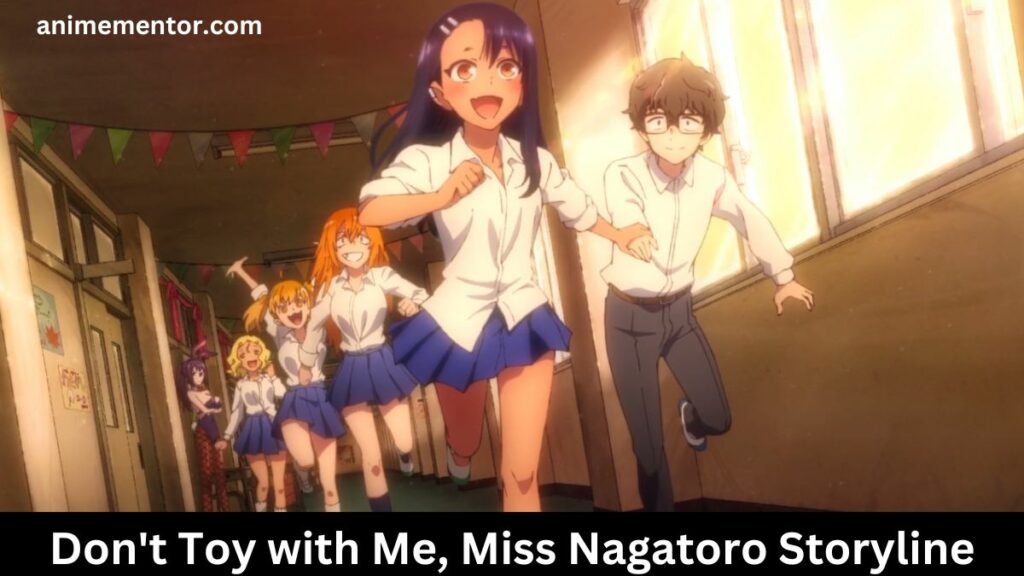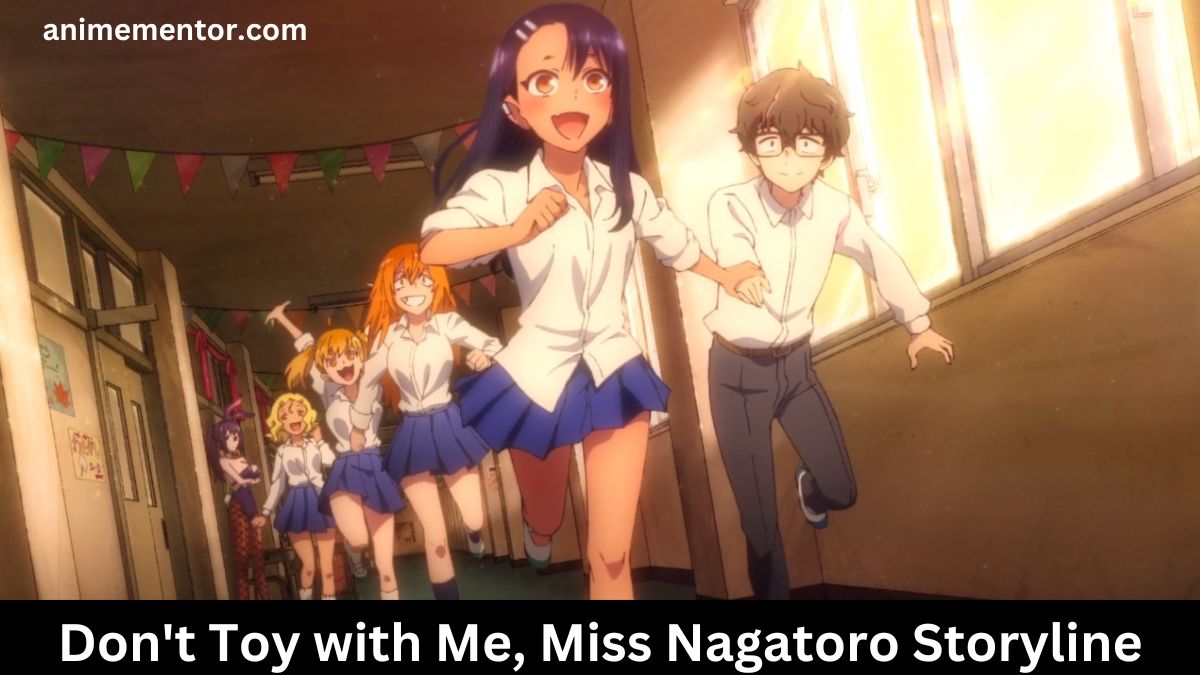 Naoto Hachioji, a shy second-year student at Kazehaya High School, prefers to stay out of the spotlight and spend his free time drawing manga. First-year student Hayase Nagatoro, who unintentionally found the manga, nicknames him "Senpai" and teases him till he starts crying. She frequently hangs out in the Art Club area where he hangs out and continues to make fun of him for his shy nature and love of otaku, even using obscene language at times. Naoto develops a crush on Nagatoro as she continues to push him to be more assertive, and gradually breaks out of his shell and becomes more involved in her life.
Don't Toy with Me, Miss Nagatoro Characters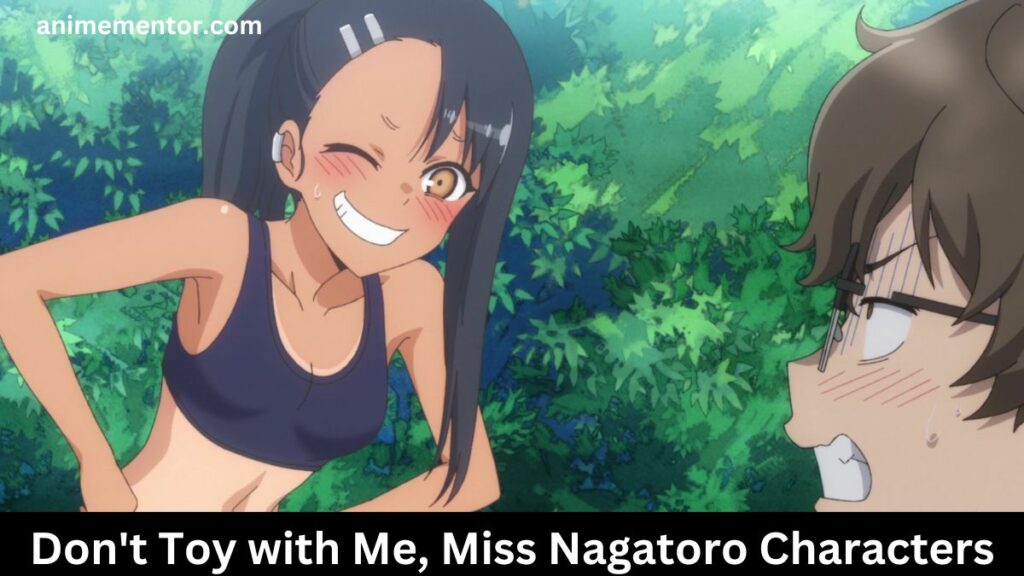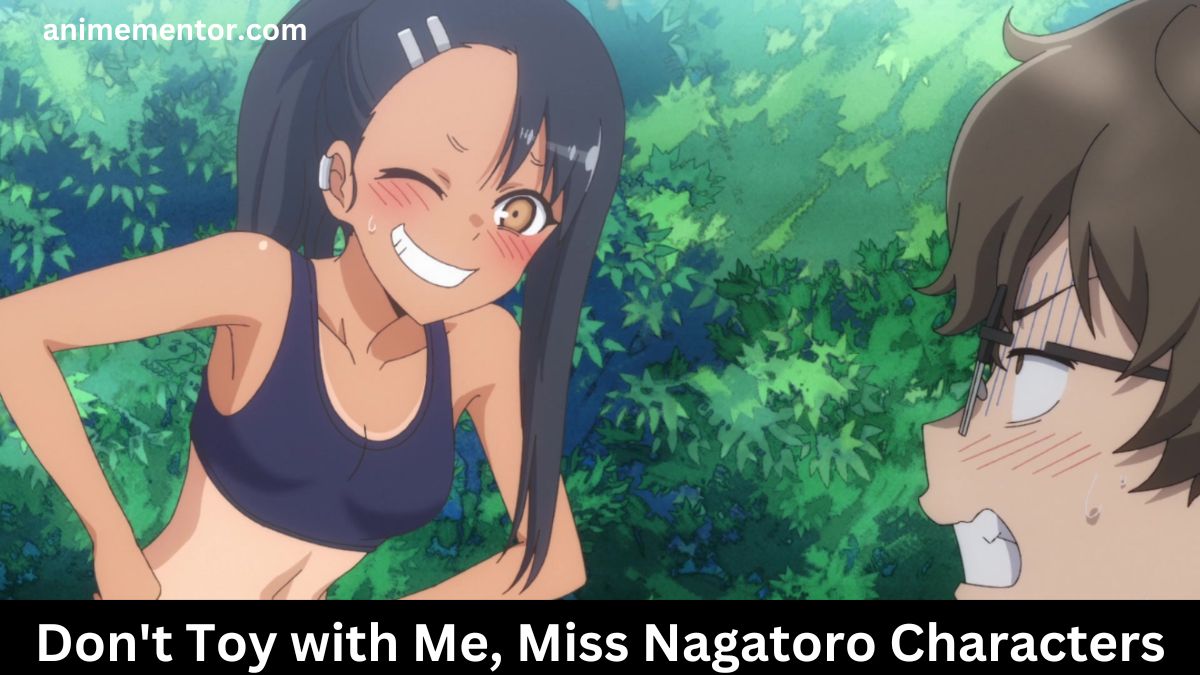 Hayase Nagatoro
Naoto Hachiouji
Gamo
Yosshii
Sakura
Club President
Orihara
Hana Sunomiya
Don't Toy with Me, Miss Nagatoro Japanese Voice actor names
Hayase Nagatoro voiced by Sumire Uesaka
Naoto Hachiouji voiced by Daiki Yamashita
Gamo voiced by Mikako Komatsu
Yosshii voiced by Aina Suzuki
Sakura voiced by Shiori Izawa
Club President voiced by  Nana Mizuki
Orihara voiced by Kaori Maeda[
Hana Sunomiya voiced by  Sayumi Suzushiro