Are you an Anime/Manga fan? Ever wonder how much your favorite author makes? or Who is the richest mangaka? Well, we were curious too so we decided to do some research, and here is what we found.
Japan has the third-largest economy in the world, and its anime and manga industry contributes 0.5% to its GDP.
It is estimated that by 2025, the anime industry will generate $30 billion in revenue, 60% of which will be coming from overseas.
That is a huge amount of money, and it is due in great part to the Mangaka(s) who strive to keep the industry flourishing.
Mangaka is a word used to refer to Japanese manga writers. The career of a mangaka is one of the coolest in the world.
In and of itself, creating beloved worlds and characters is a reward. But being a mangaka is very hard and demanding work. 
People care about characters because there is a story behind them, otherwise, it's just a drawing.
For such extraordinary works of art, how much do they make? and who is the richest manga writer today?
We have created a list of the Top 20 richest Mangaka in 2022 according to their net worth.  
[no_toc]
---
20. Jyoji Morikawa (Net Worth: $3 Million)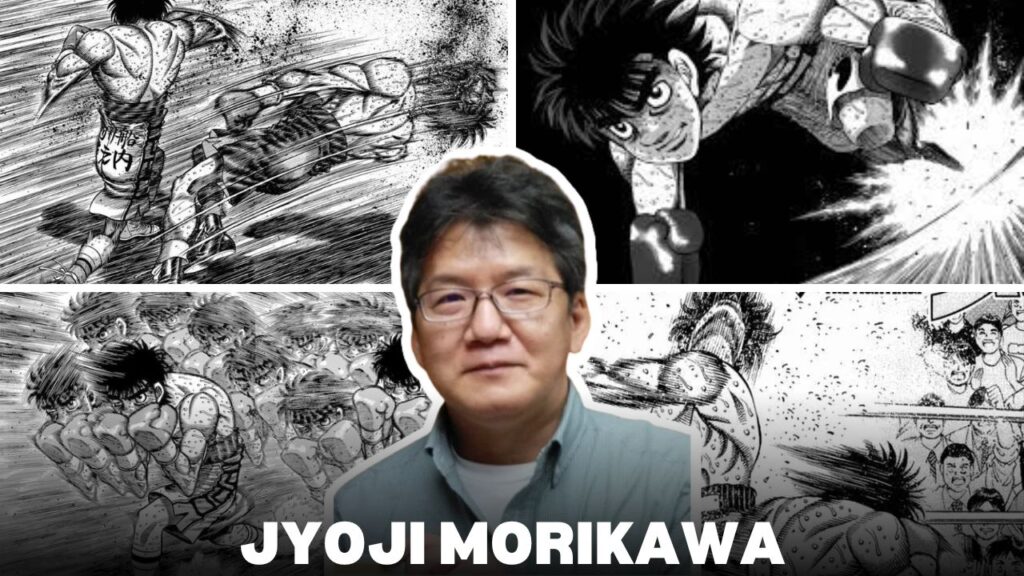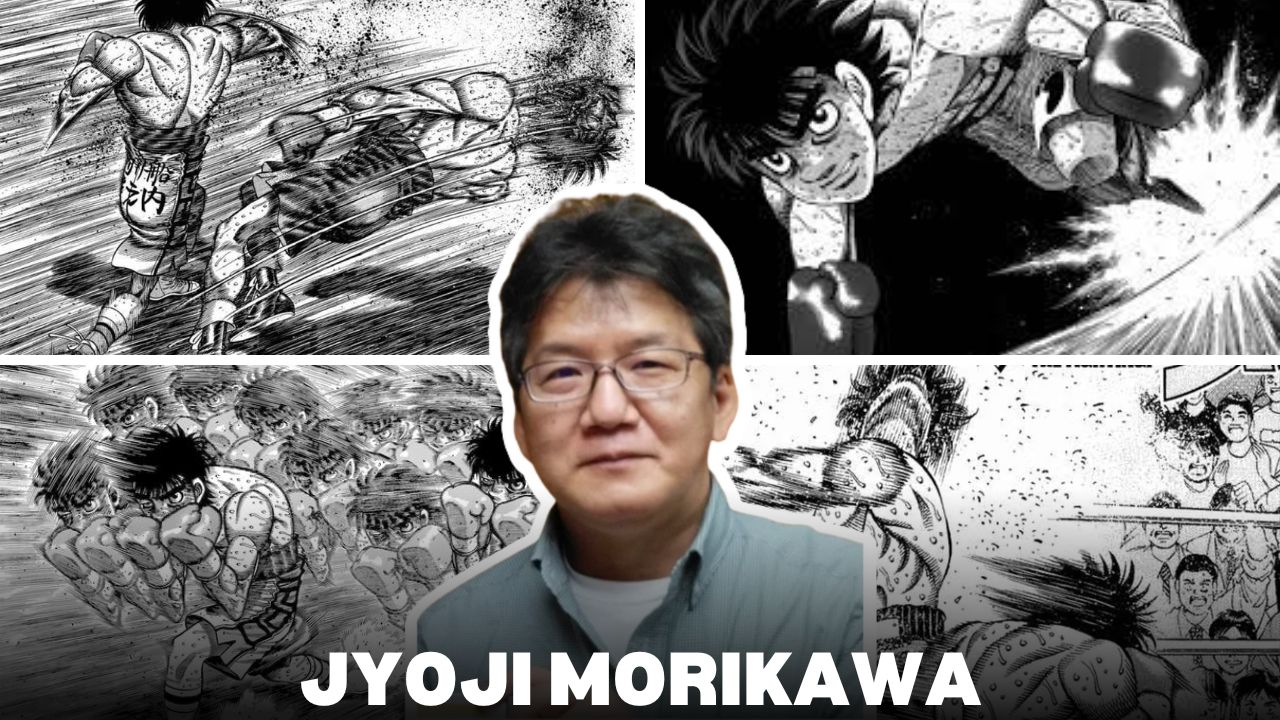 Manga Name: Hajime no Ippo
Total Sales: 100+ million
Total Volume: 134
Years Active: 1989–present
Jyoji Morikawa also known asa George Morikawa is one best manga artist from the 80s. He is popular for his iconic boxing-themed sports manga Hajime no Ippo.
The manga started production in late 1989 and it was one of the most influential works by a manga artist at that time.
The story of Hajime no Ippo is collected into more than 132 tankōbon volumes and it is still ongoing.
An anime television series consisting of 76 episodes were also aired back in 2000 which was later adapted into two more seasons due to huge demand by its fans.
As of 2020, Hajime no Ippo had sold more than 100 Million manga copies.
With a personal net worth of around $3-4 Million, Morikawa has even won the 15th Kodansha Manga Award in the shōnen category for Hajime no Ippo.
19. Keisuke Itagaki (Net Worth: $5 Million)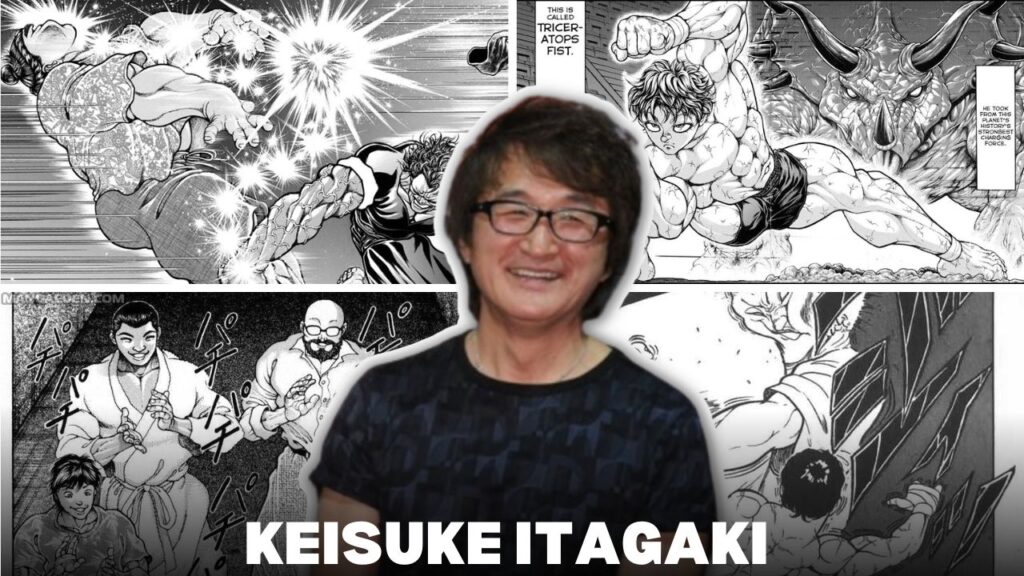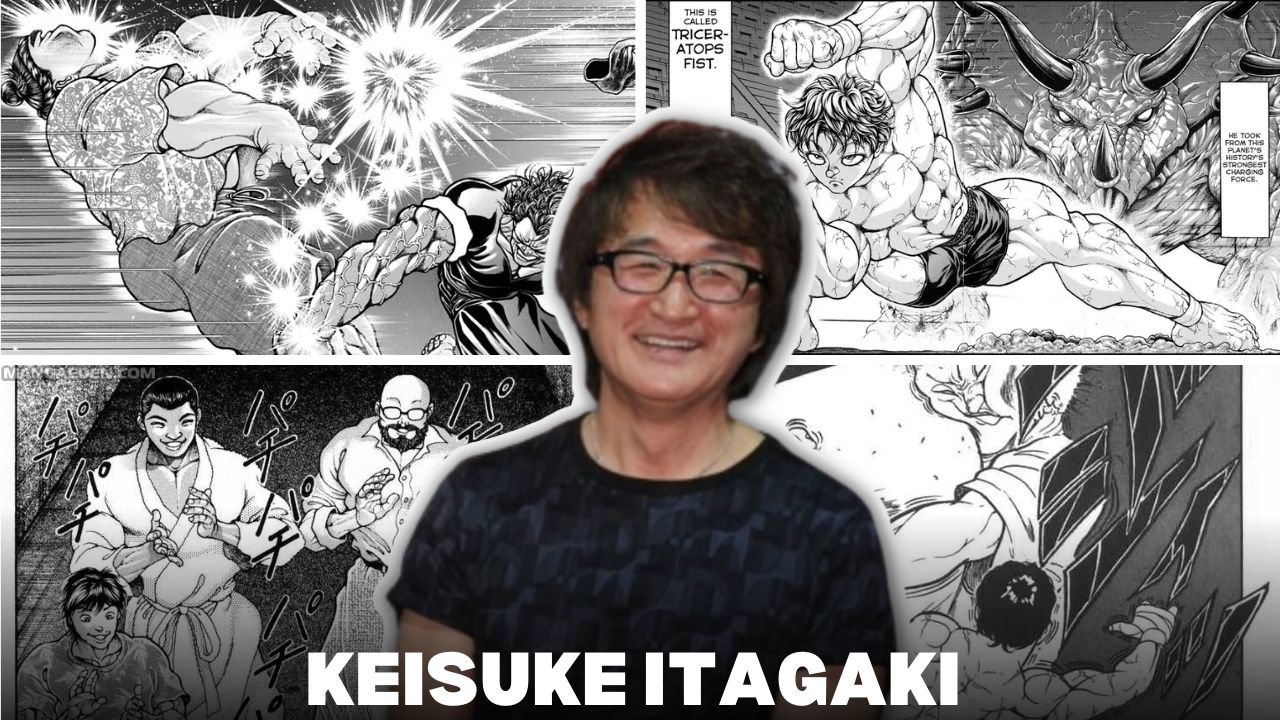 Manga Name: Baki the Grappler
Total Sales: 85 million
Total Volume: 143
Years Active: 1991–present
Japanese manga artist Keisuke Itagaki is best known for his martial arts series Grappler Baki (1991–1999) and its four sequels.
The series becomes more popular after the Netflix adaptation name Baki Hama. It sold over 85 million volumes.
Itagaki's net worth increased even further with other video game adaptations other than manga and anime. He also designed Bruce Irvin's extra costume for Tekken 5.
Itagaki's net worth is evaluated to be around $7-10 Million.
By the way, did you know Mr. Keisuke also holds a degree in Shorinji Kempo (a Japanese martial art claimed to be a modified version of Shaolin Kung Fu)?
18. Ken Wakui (Net Worth: $5 Million)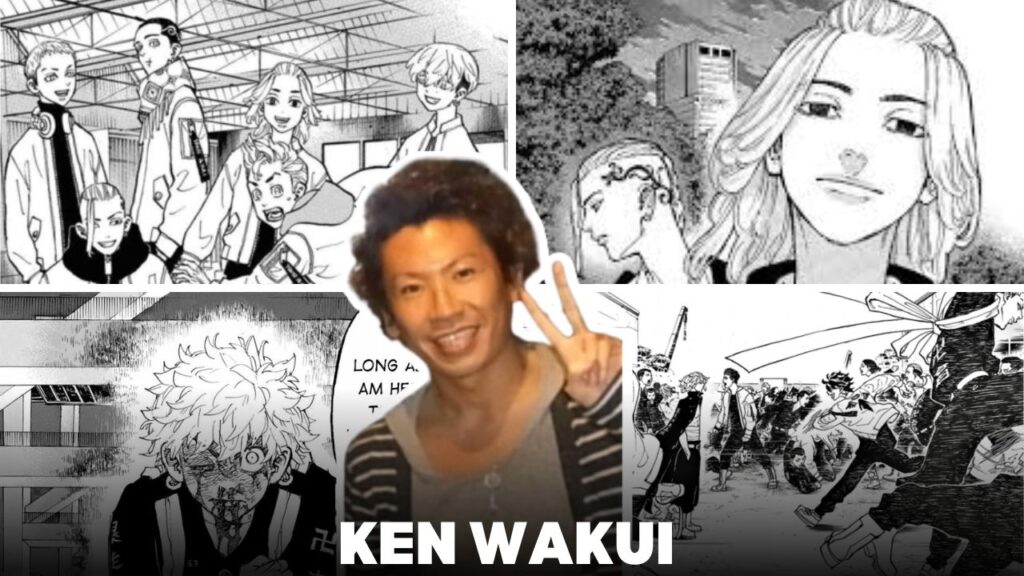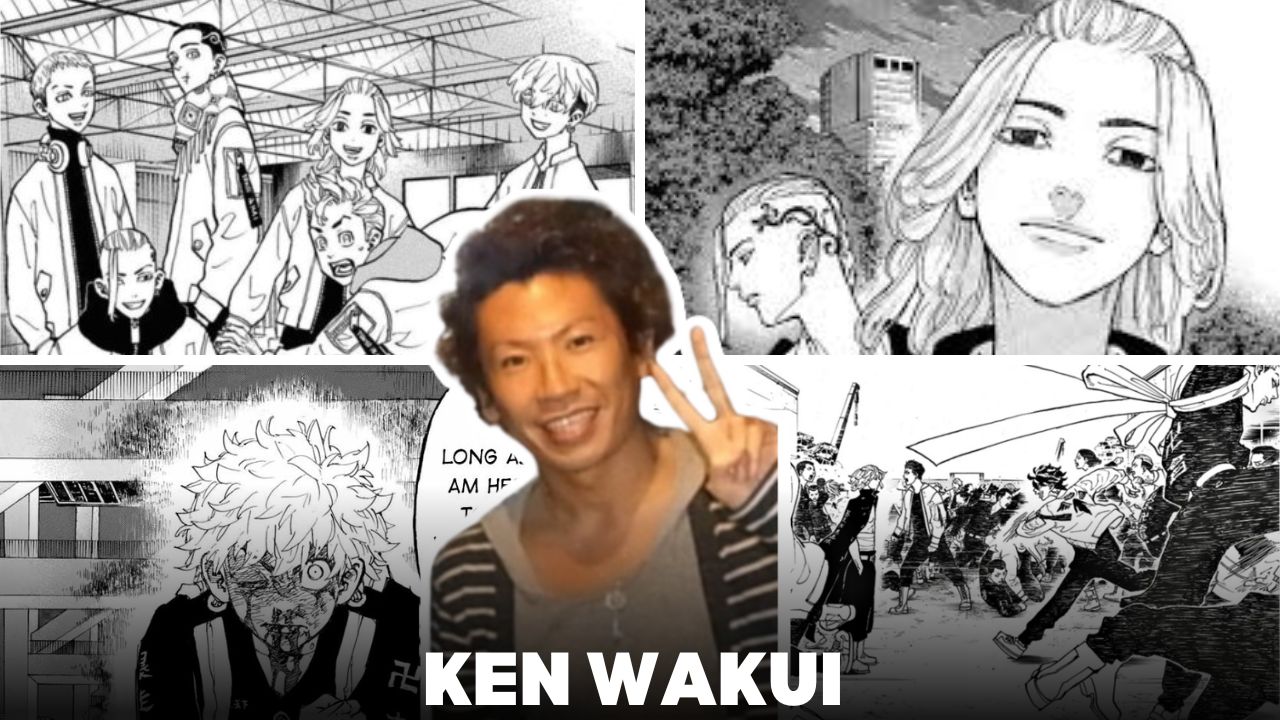 Manga Name: Tokyo Revengers
Total Sales: 65 million
Total Volume: 28
Years Active: 2005-2013 2017–present
The mangaka of Tokyo Revengers, Ken Wakui, is one of the most famous authors of the decade.
In 2005, Wakui launched his first manga series, Shinjuku Swan, which performed well and received multiple adaptations.
Following its success, Wakui launched Tokyo Revengers in 2017, which helped him achieve the 44th Kodansha Manga Award for the shōnen category in 2020.
Tokyo Revengers has also received multiple adaptations, notably an anime television series and a live-action film. The series also gets 65 million sales until now.
Ken Wakui's net worth is estimated to be around at least $5 Million.
17. Yoichi Takahashi (Net Worth: $6 Million)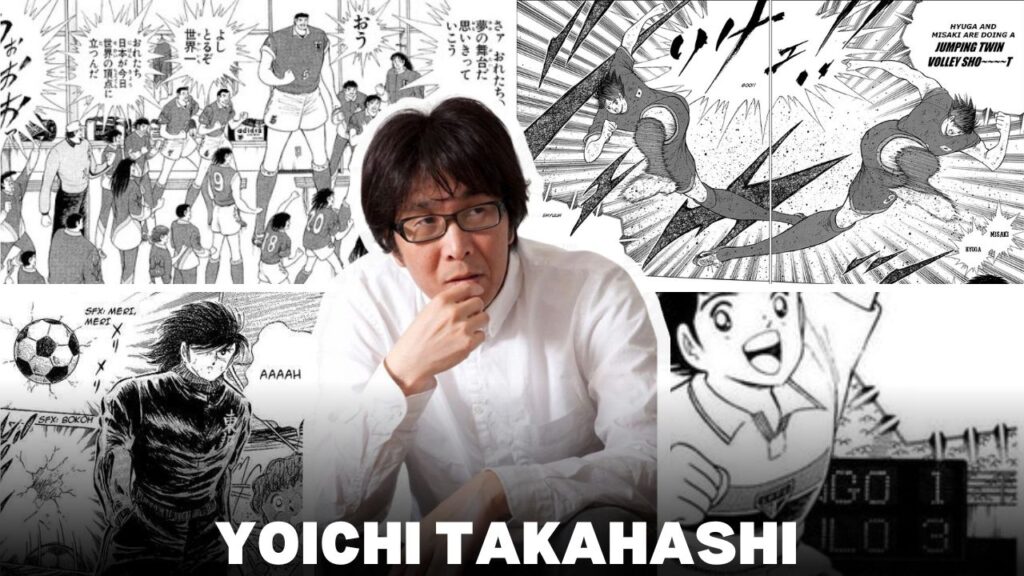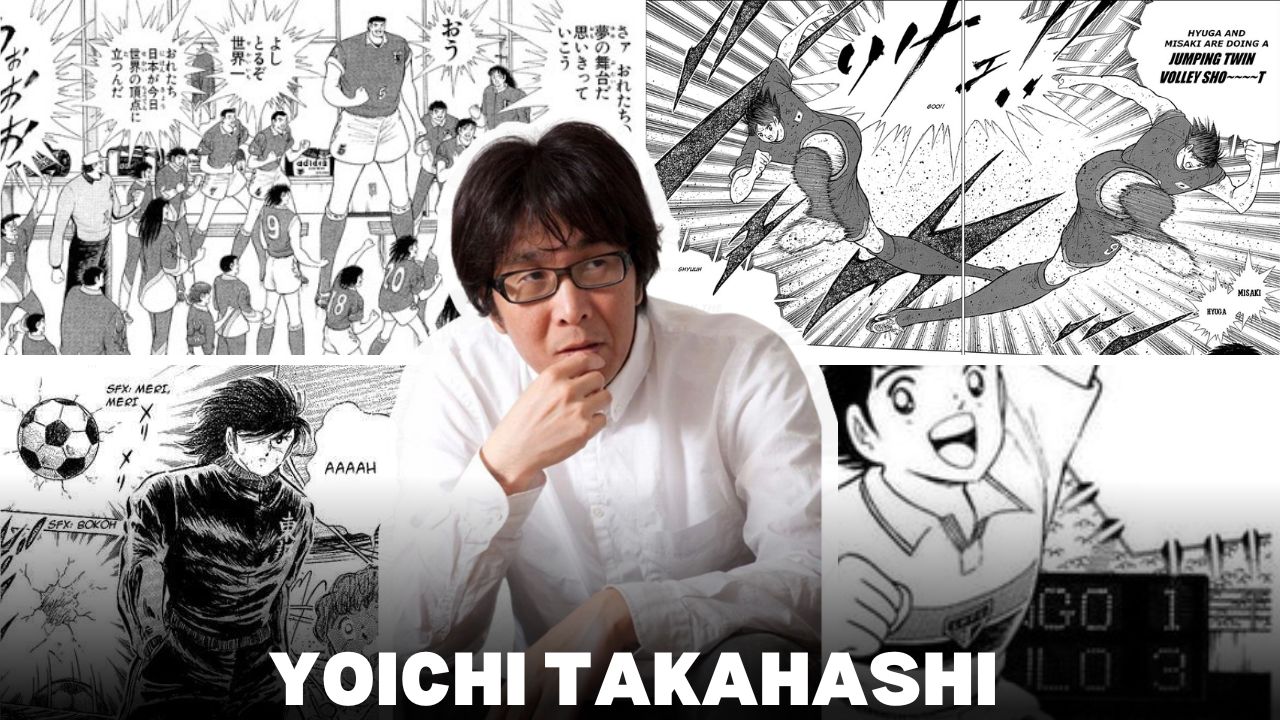 Manga Name: Captain Tsubasa
Total Sales: 80 million
Total Volume: 96
Years Active: 1981–present
Yoichi Takahashi is best known for his sports manga series Captain Tsubasa.
Captain Tsubasa was a very popular manga in the 1980s, and it has been widely regarded as a major influence on Japan's football history. He has written manga, novels, and guides related to Captain Tsubasa. 
In Captain Tsubasa Manga you can see our protagonist also playing for tototo to obtain the cup for "La Liga" in Spain.
Apart from that, Mr. Takahashi is also known for another sports manga Hungry Heart: Wild Striker.
For his great work in football, the football club FC Barcelona invited Yoichi Takahashi as a guest. In
Captain Tsubasa has sold more than 80 million copies worldwide since 1981 and it is one of the best-selling sports manga series.
According to our research, Mr. Takahashi's net worth should be around 6- 8 Million Dollars.
16. kōhei Horikoshi (Net Worth: $7 Million)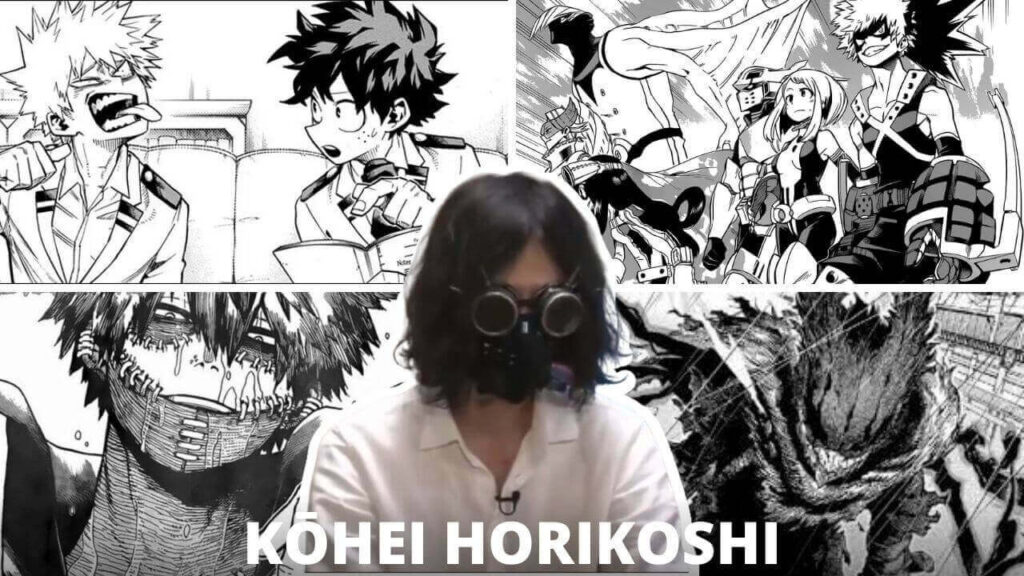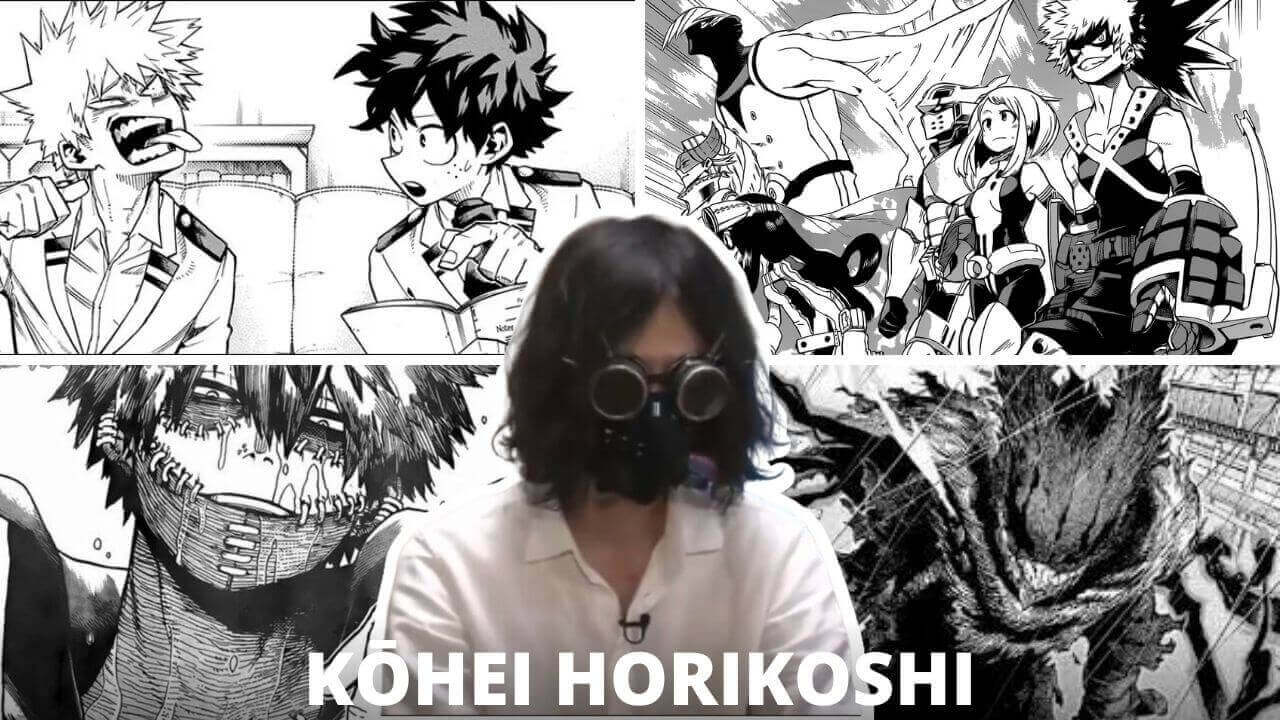 Manga Name: My Hero Academia
Total Sales: 65 million
Total Volume: 34
Years Active: 2014–present
Kōhei Horikoshi is a Japanese manga artist known for creating the shōnen manga series Ōmagadoki Dōbutsuen, Barrage, and My Hero Academia. He lists Naruto, One Piece, and Akira, as his favorite and most inspirational manga series.
Kōhei Horikoshi was a former assistant for Yasuki Tanaka, creator of the manga series Summer Time Rendering, Hitomi no Catoblepas, and Kagijin.
Mr. Hoikosi's My Hero Academia which shot him to the limelight has sold 65 million copies to date and bagged him the 31st Harvey (Best Mangaka Award). MHA also has games, anime, and movies.
Kōhei Horikoshi's net worth is estimated to be around $7-10 million.
15. Gege Akutami (Net Worth: $8 Million)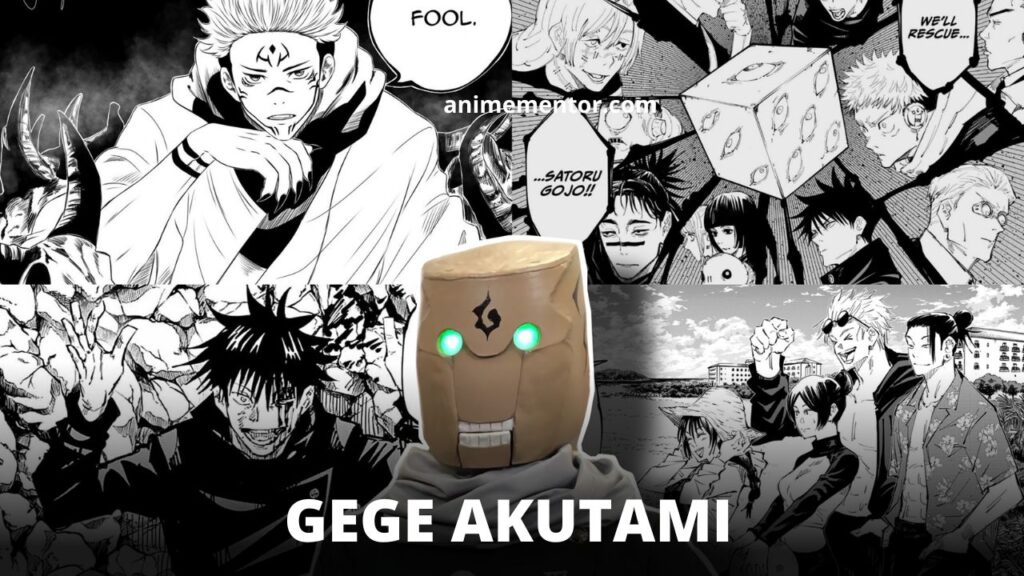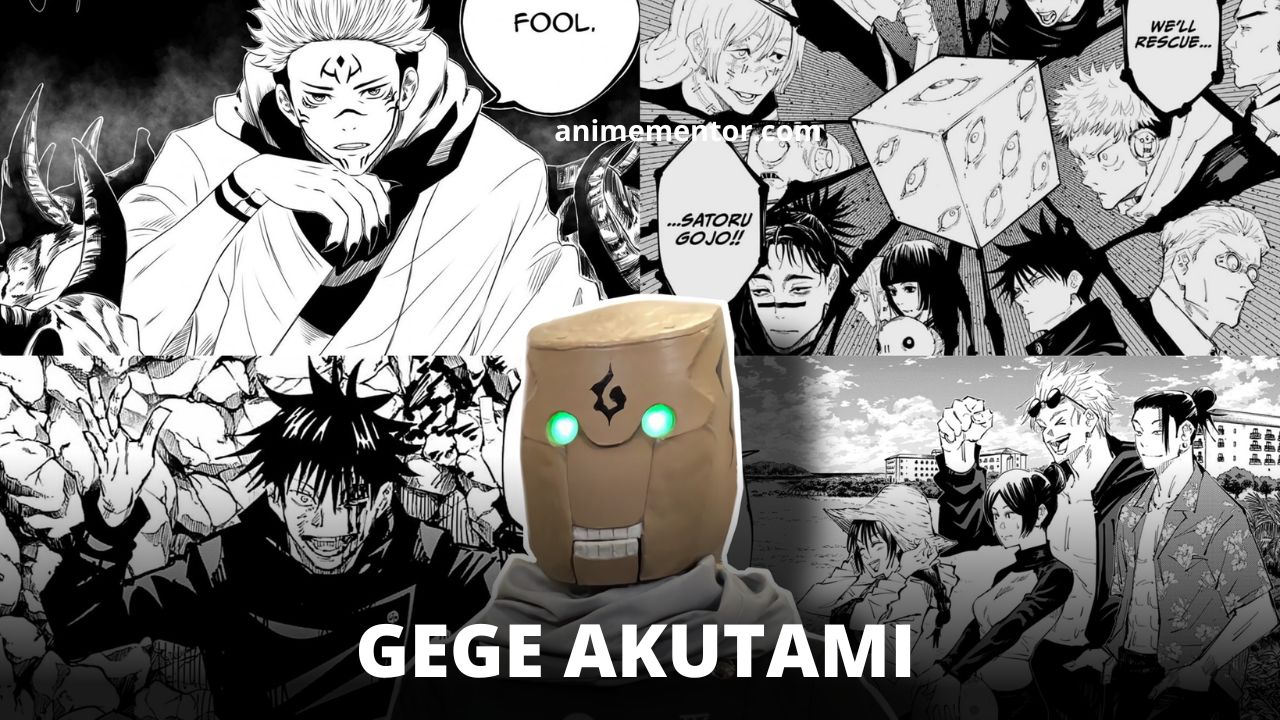 Manga Name: Jujutsu Kaisen
Total Sales: 65 Million
Total Volume: 20
Years Active: 2014- Present
Gege Akutami is a Japanese manga artist best known for Jujutsu Kaisen. Neither the author's real name nor gender is known, as Gege Akutami is a pen name.
Akutami has named Tite Kubo as an influence in their work after reading Bleach in the fourth grade. In 2014, Gege Akutami started working as an assistant to Yasuhiro Kanō in Kiss x Death.
The Japanese publisher Akutami published Tokyo Metropolitan Curse Technical School in Jump GIGA in 2017 from April 28 to July 28.
Later, this series would serve as a prequel to Jujutsu Kaisen, a title retroactively applied as Jujutsu Kaisen.
On March 5, 2018, Akutami began publishing Jujutsu Kaisen in Weekly Sh*nen Jump's 14th issue. Jujutsu Kaisen sold 65 Million copies in 3Y and its Anime series become the most watched series in 2020.
The Jujutsu Kaisen Movie too was a huge hit.
Taking all that into account, Gege Akutami's net worth must be around 8-12 Million dollars.
14. Yasuhisa Hara (Net Worth: $10 Million)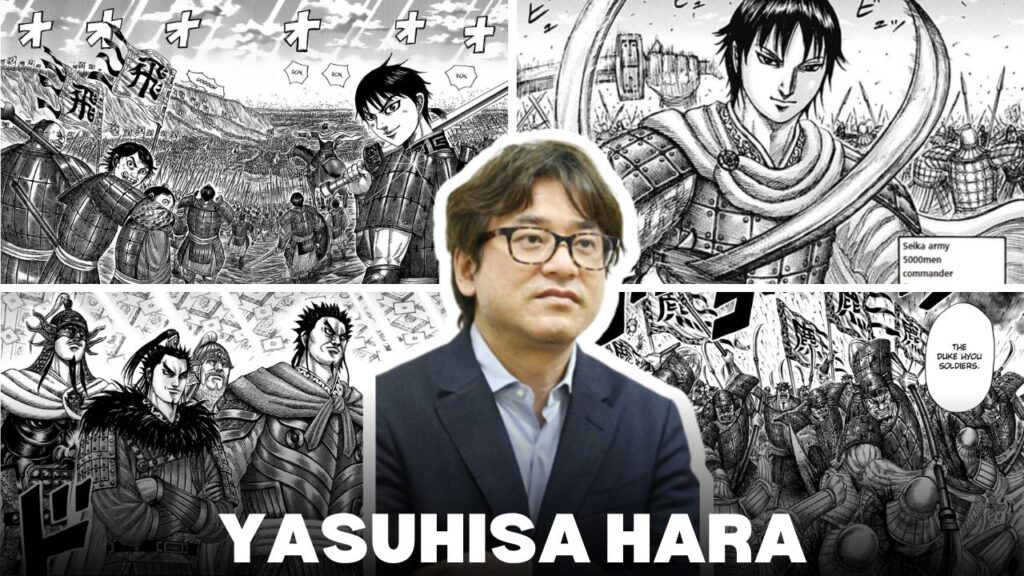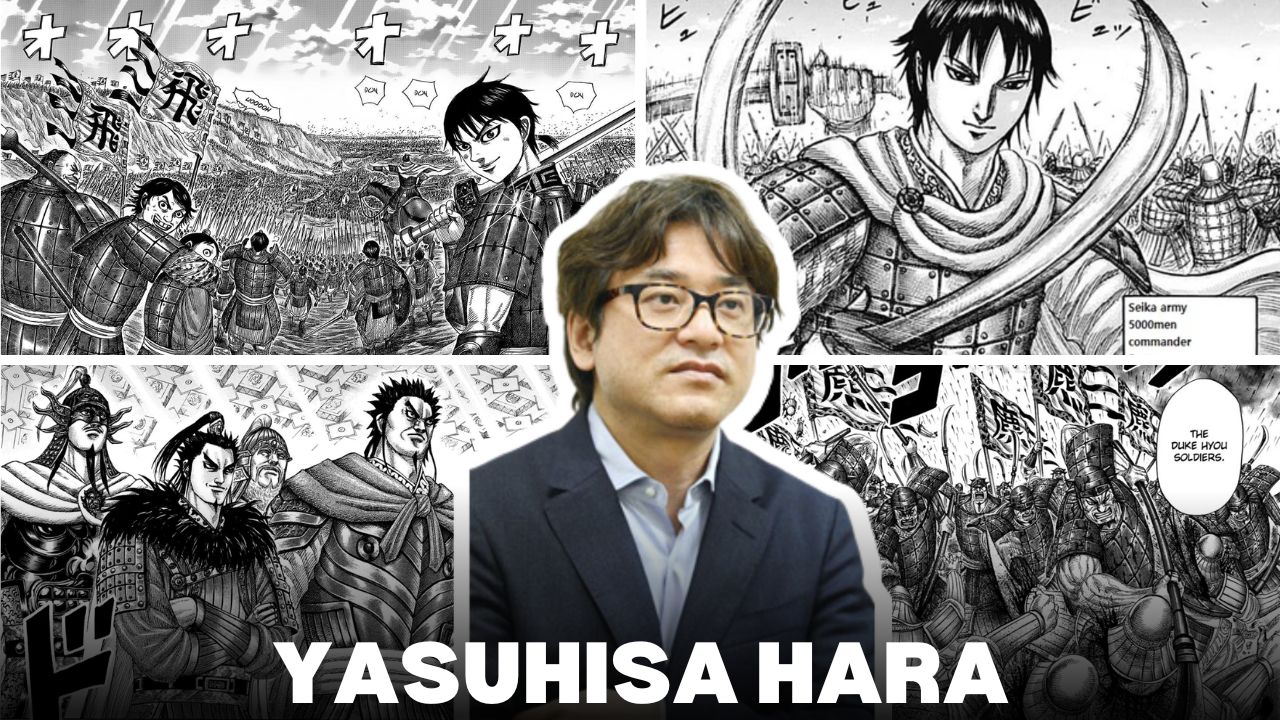 Manga Name: Kingdom
Total Sales: 90 million
Total Volume: 65
Years Active: 2006–present
Many may not have heard of Yasuhisa Hara or his series KIngdom.
The kingdom is based on the Warring States period of Chinese history which ended in 221 BC when Ying Zheng, king of Qin, succeeded in unifying China through conquest.
It is a historic Seinen manga that is very much popular in japan among adults 24-30 years of age.
As of June 2022, the manga had over 90 million copies in circulation.
Yasuhisa Hara's net worth is expected to be around $10 Million.
13. Osamu Akimoto (Net Worth: $12 Million)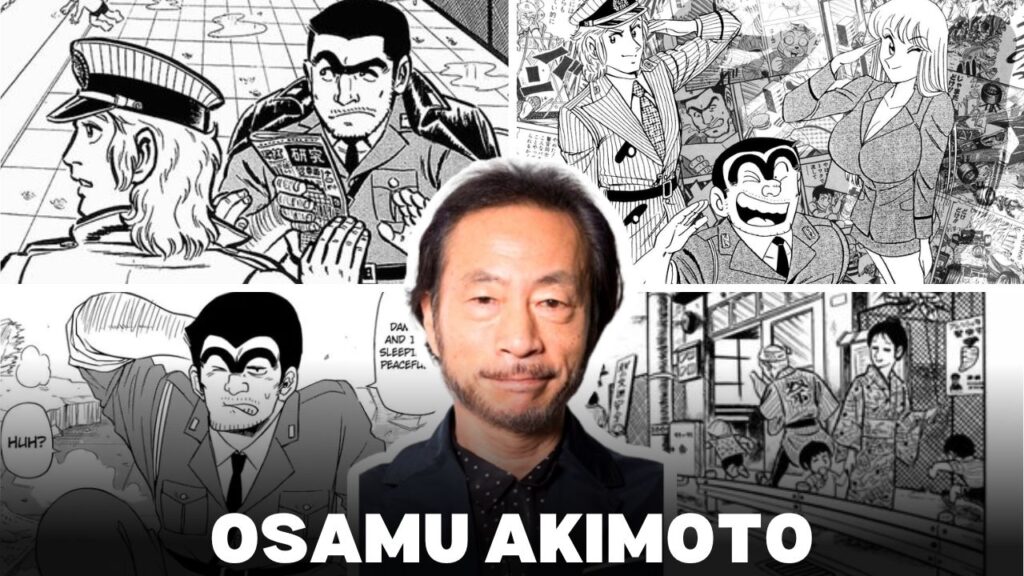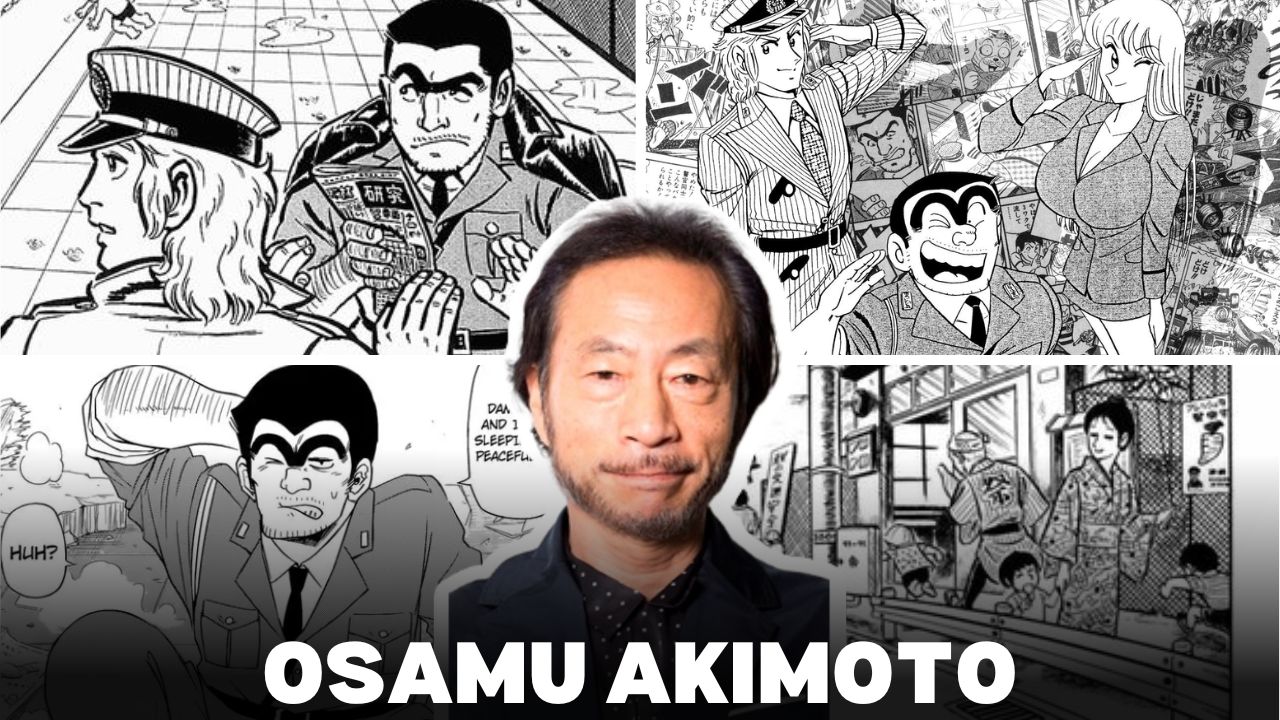 Manga Name: KochiKame: Tokyo Beat Cops
Total Sales: 156.5 million
Total Volume: 201
Years Active: 1976–2016
Another Mangaka you may not have heard of, Osamu Akimoto is a manga artist from Katsushika, Tokyo. He is well known in Japan for the comedy manga series – KochiKame: Tokyo Beat Cops.
This series was continuously published in the weekly Shōnen Jump for 40 years from 1976 to 2016.
A record-breaking 155 million copies have been sold of this manga series, making it the eighth best-selling manga series in history.
Also with huge sell KochiKame: Tokyo Beat Cops have 344 + 27 specials anime episodes and 3 movies.
With 200 tankōbon volumes, Akimoto and Kochikame held the Guinness World Record for "Most volumes published for a single manga series".
Akimoto Sensei's net worth is estimated to be around $12-15 million.
Since 2017 Osamu Akimoto is working on the Western series Black Tiger. He received multiple awards including Purple Ribbon by the Japanese government in 2019 for his contributions to the arts.
12. Hiromu Arakawa (Net Worth: $15 Million)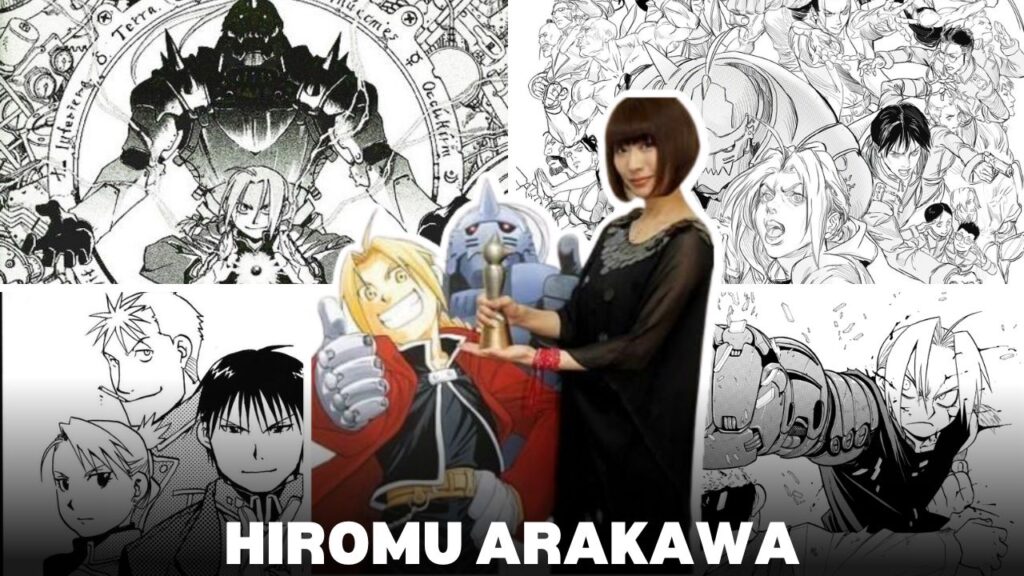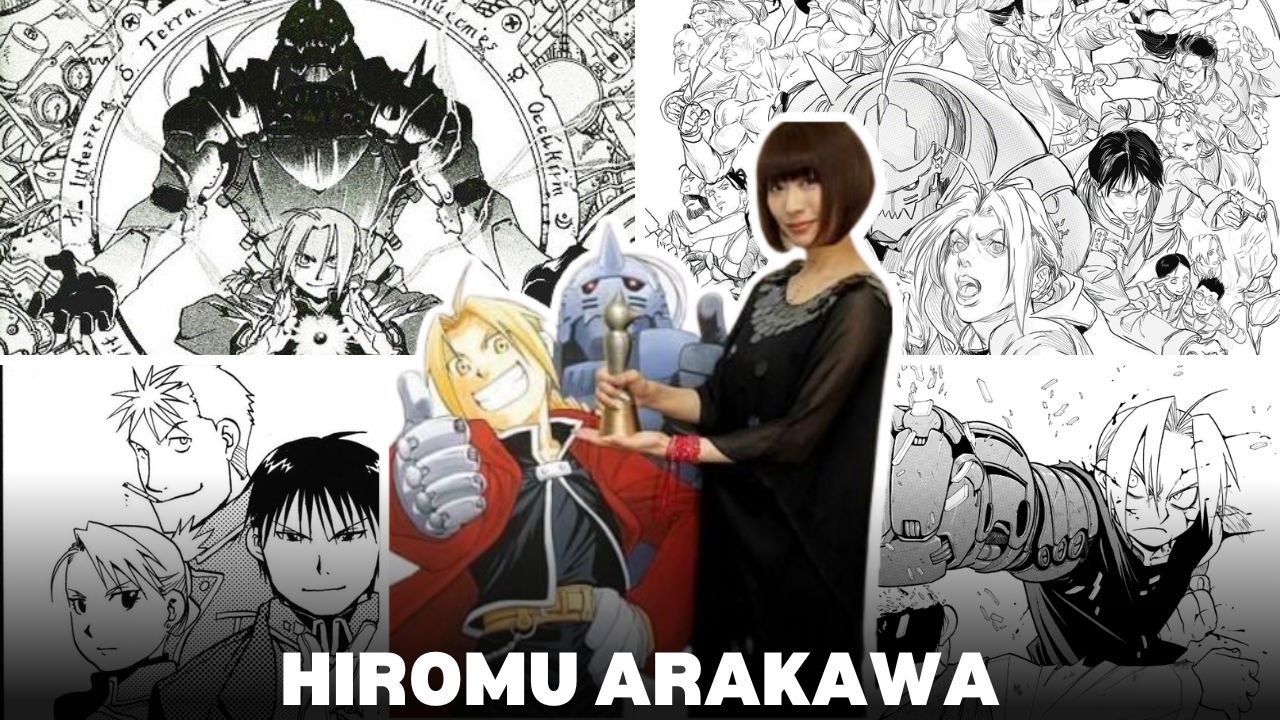 Manga Name: Fullmetal Alchemist
Total Sales: 80 million
Total Volume: 28
Years Active: 2001–2010
Hiromu Arakawa is one of the most popular female mangakas who is best known for the manga series Fullmetal Alchemist. Her other works include Silver Spoon (2011–2019) and The Heroic Legend of Arslan novels.
Based on her series Fullmetal Alchemist and brotherhood is the number 1 fan-favorite series from 2010.
Fullmetal Alchemist has been adapted into two television series and two films, all animated by Bones, as well as light novels.
The series have original video animations, video games, supplementary books, a collectible card game, and a variety of action figures and other merchandise.
The manga has sold over 80 million volumes worldwide, making it one of the best-selling manga series.
Based on that we estimate that Hiromu Arakawa's net worth must be in the neighborhood of 15-20 Million dollars.
11. Hirohiko Araki (Net Worth: $23 Million)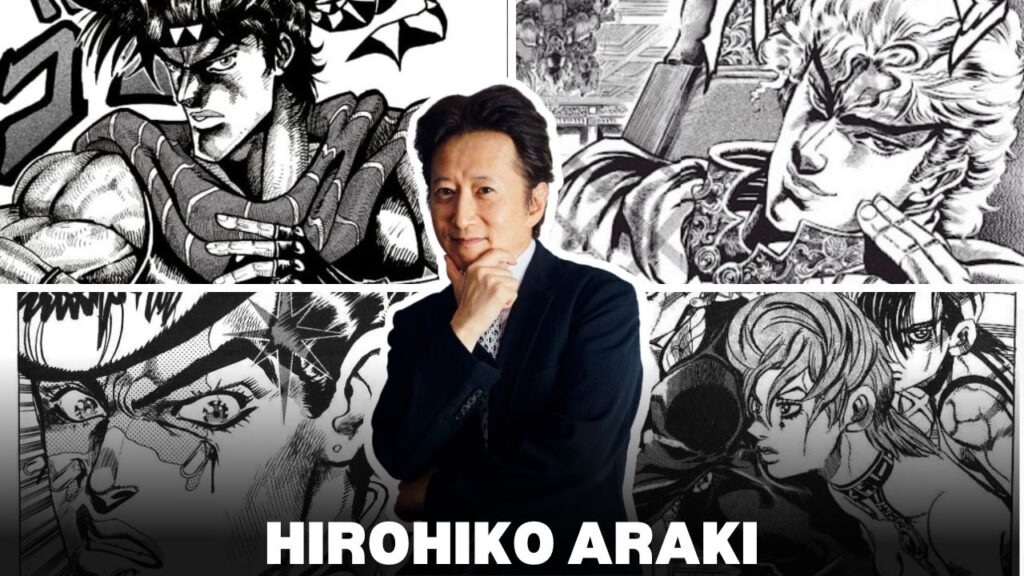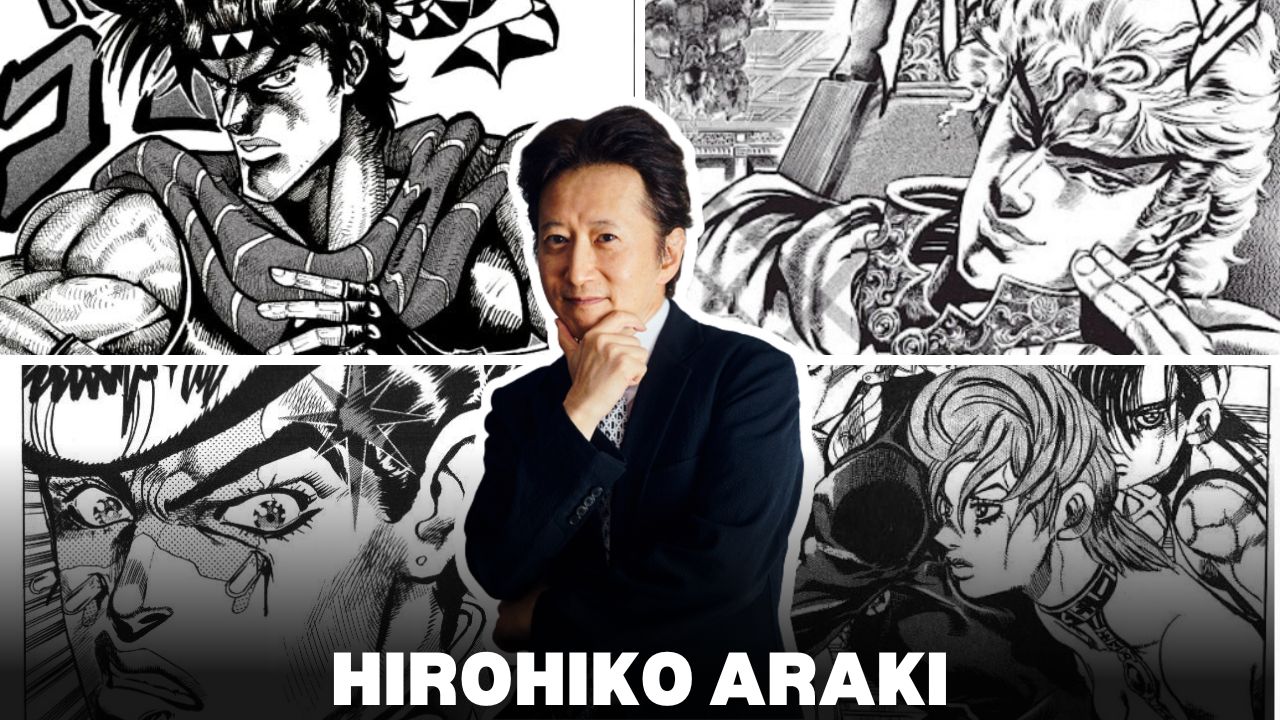 Manga Name: JoJo's Bizarre Adventure
Total Sales: 120 million
Total Volume: 131
Years Active: 1987–present
Hirohiko Araki is a Japanese mangaka best known for his long-running series JoJo's Bizarre Adventure, which began publication in Weekly Shōnen Jump in 1987 and has over 120 million copies in circulation, making it one of the best-selling manga series in history.
In 1987, Hirohiko Araki began publishing JoJo's Bizarre Adventure in Weekly Shonen Jump, which has been published over 120 million times, making it one of the best-selling manga series in history.
The industry has produced a wide range of live-action films and anime adaptations since 2005. In the next few years, this show will reach new heights with its fans.
JoJo's Bizarre Adventure franchise consists of nine manga sequels, one-shots, light novels, and video games.
 As part of the 2020 Tokyo Paralympics, Araki created an official poster called The Sky above The Great Wave off the Coast of Kanagawa. The piece is heavily influenced by Hokusai's famous woodblock print, The Great Wave off Kanagawa.
Hirohiko Araki's net worth is expected to be about $13-15 million.
10. Takehiko Inoue (Net Worth: $30 Million)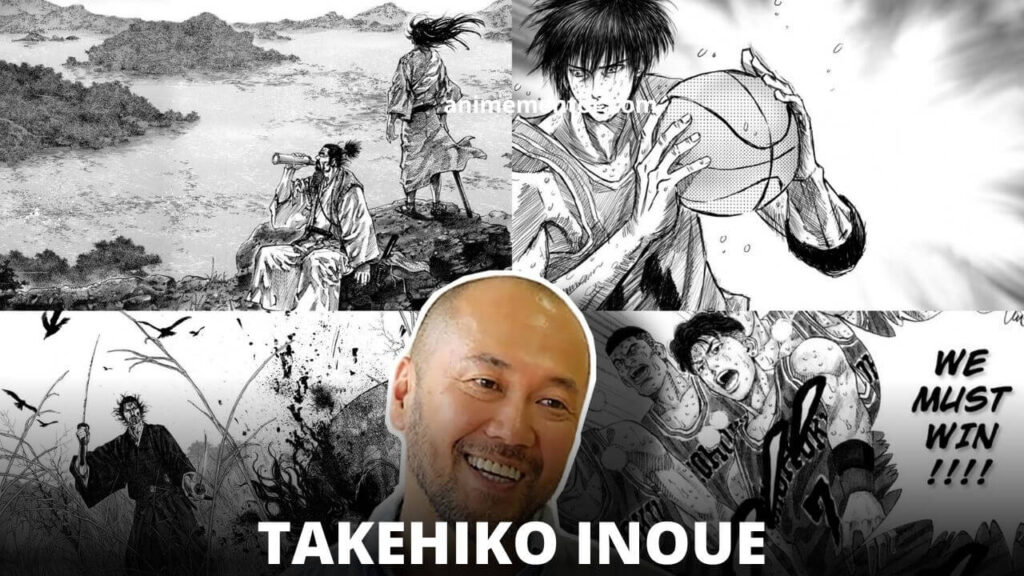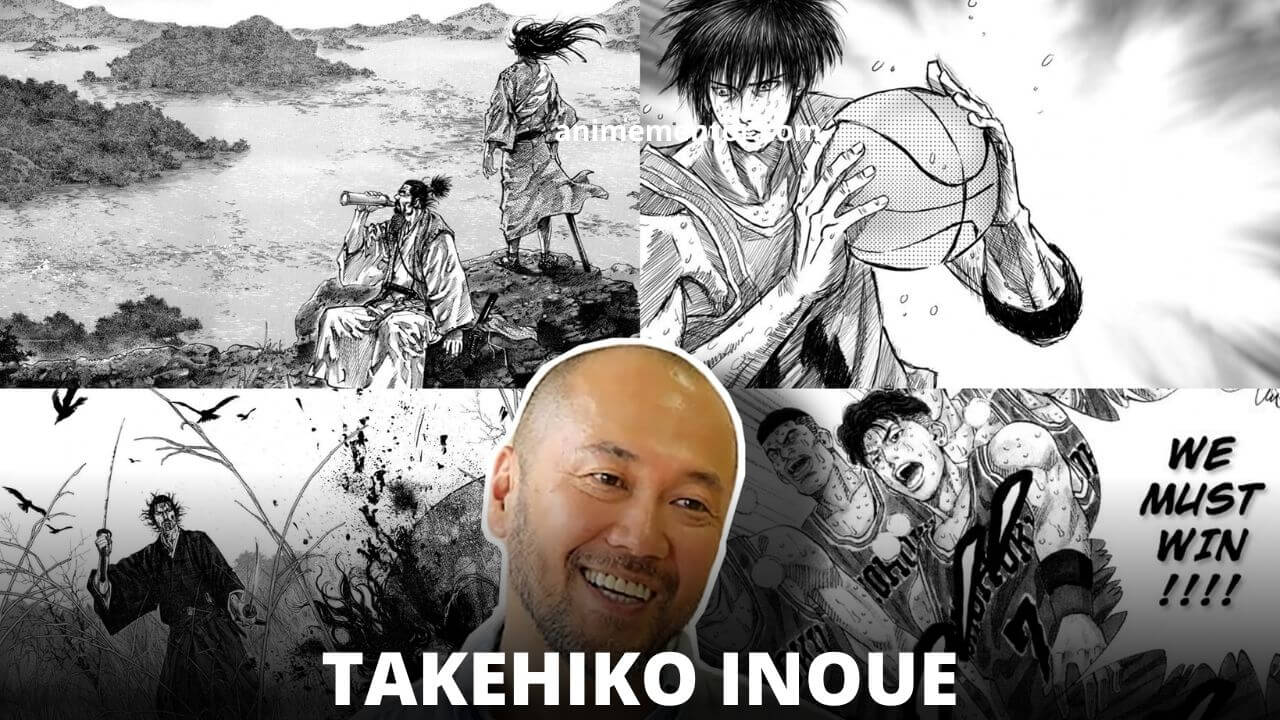 Notable Manga Name: Slam Dunk
Total Sales: 170 million
Total Volume:
Years Active: 1990–1996
Takehiko Inoue is one of the greatest manga authors in history. He is best known for two of the best-selling manga series in history: Slam Dunk (1990-1996) and Vagabond (Jidaigeki).
Inoue is a huge basketball fan who writes exclusively about the sport. At the Asia Cosmopolitan Awards, Inoue received the Cultural Prize for the first time in 2012.
Inoue made his debut in Weekly Shonen Jump in 1988 with Purple Kaede. He got his first real fame with Slam Dunk, a manga about a high school basketball team.
170 million copies have been sold since it was published in Weekly Shonen Jump from 1990 to 1996.
Takehiko Inoue began drawing Real in 1999, his third basketball manga focusing on wheelchair basketball, while still working on Vagabond.
Eighty-five million copies of Vagabond have been sold, while 16 million copies of Real have been sold. He sold 270 million manage volumes, making his net worth about $30 million.
9. Tite Kubo (Net Worth: $35 Million)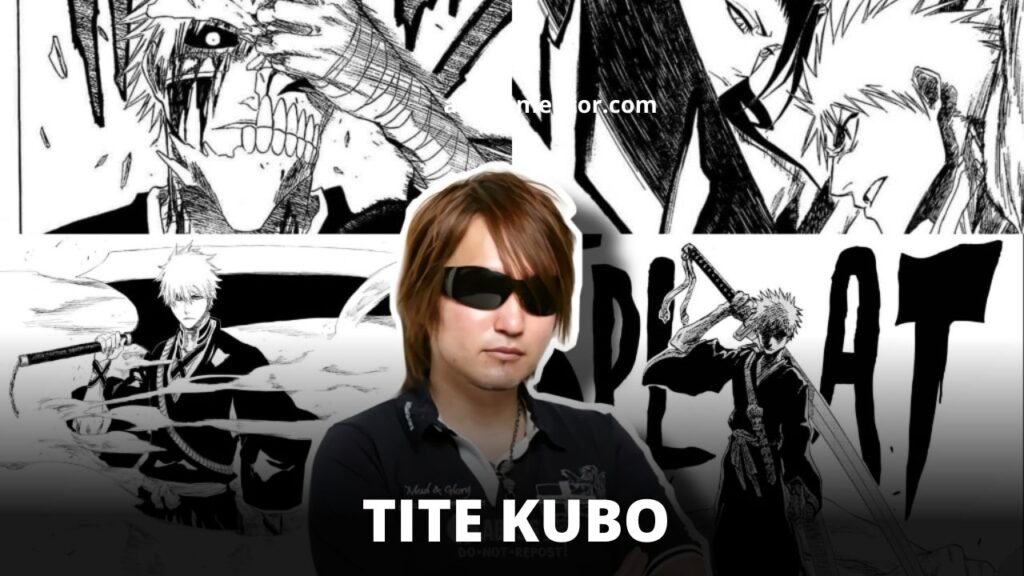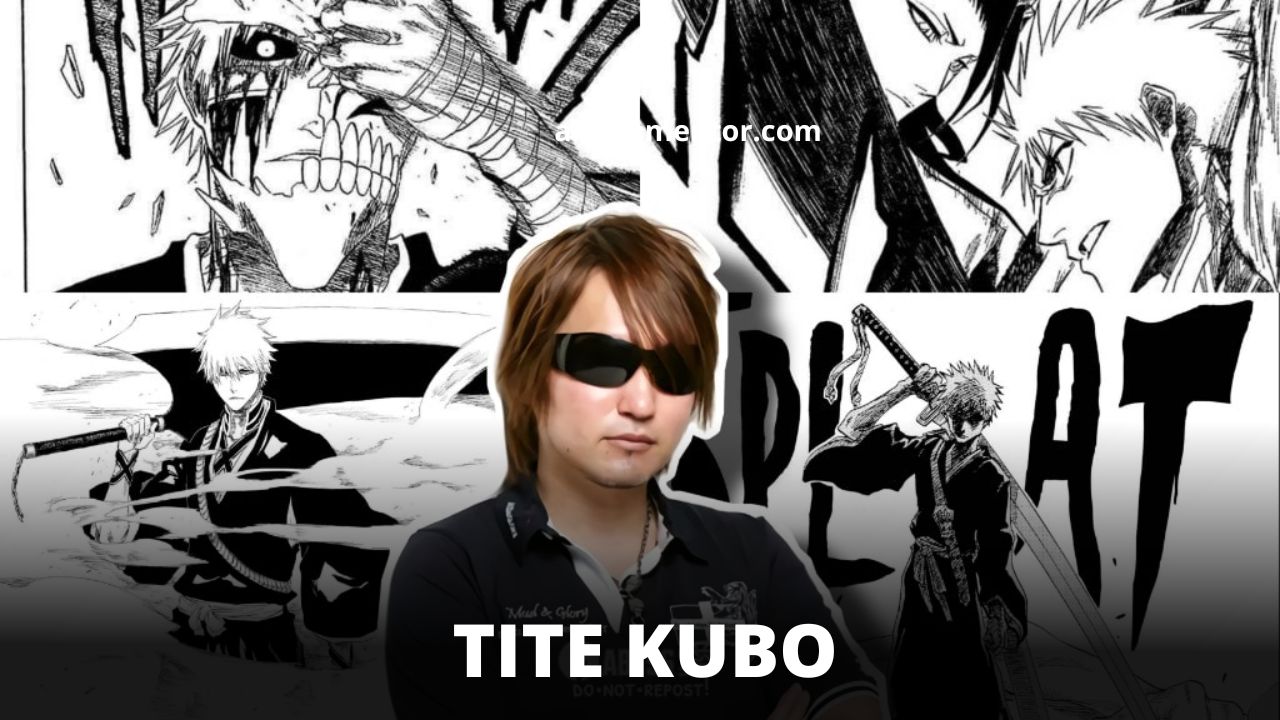 Manga Name: Bleach
Total Sales: 130 Million
Total Volume: 74
Years Active: 2001–2016
Noriaki Kubo, known as Tite Kubo, is a Japanese manga artist and character designer popular for his work Bleach.
In 1999, he published his first manga, Zombiepowder, in weekly Shonen Jump, and in 2001 began writing Bleach for the same magazine.
The serialization of the series was initially expected to last for five years, according to Kubo. Yet, over 698 chapters were published in Bleach during its 15 years of serialization.
In addition, TV Tokyo broadcast an anime adaptation of the series for eight years, from 2004 to 2012.
The final Part Bleach Thousand War Blood arc will be coming this winter!
Tite Kubo sensei is one of the wealthiest mangakas with a net worth approx 35-40 Million dollars.
8. Yoshihiro Togashi (Net Worth: $40 Million)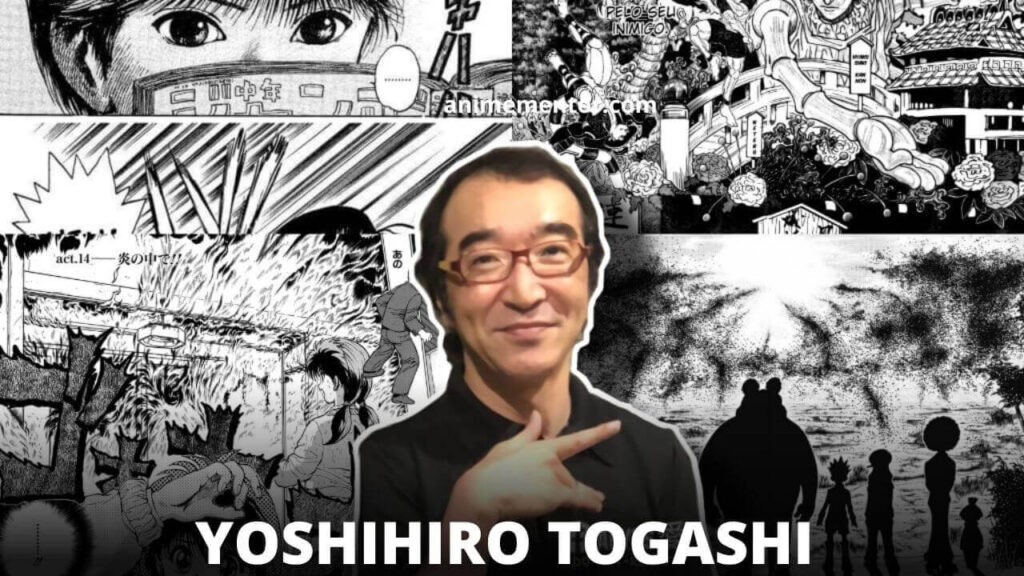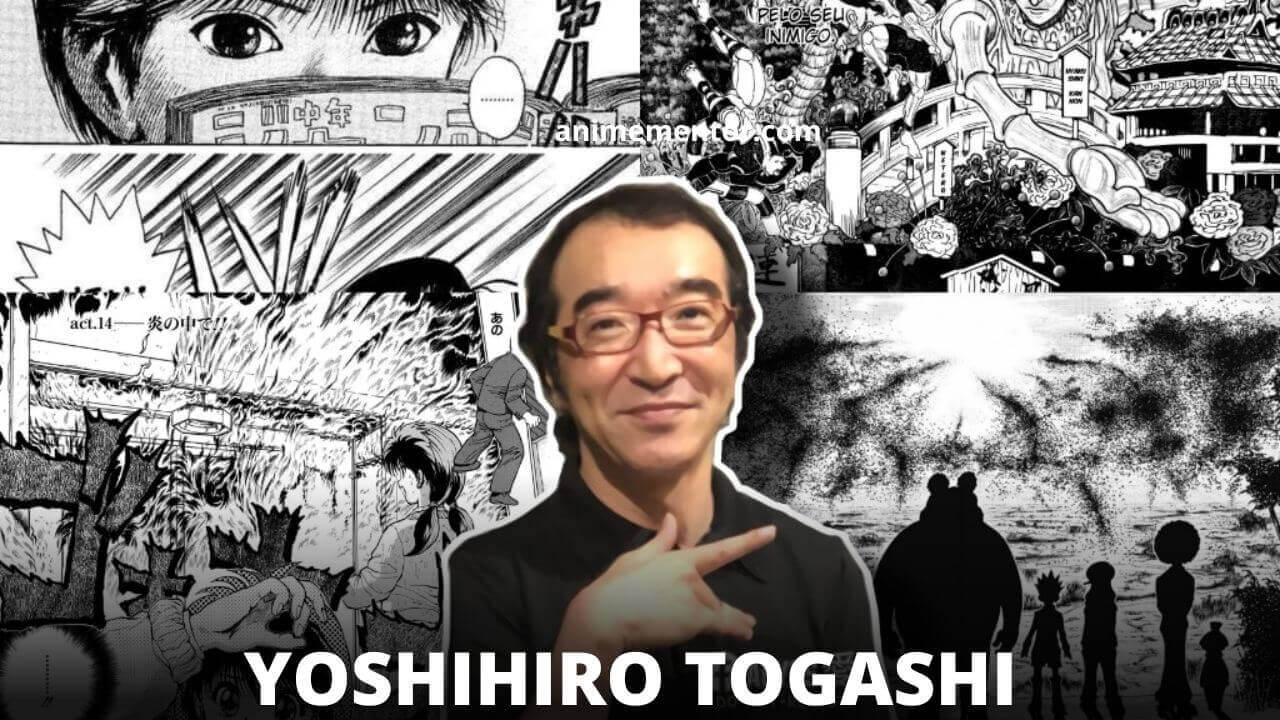 Manga Name: Hunter × Hunter
Total Sales: 84 million
Total Volume: 36
Years Active: 1998–present (Long Hiatus)
Japanese manga artist Yoshihiro Togashi is popular for Hunter x Hunter.
As a college student, he was recognized by Shueisha for his manga drawing talent. In the past three decades, Togashi has authored many manga series in different genres.
His most successful manga series are YuYu Hakusho (1990–1994) and Hunter x Hunter (1998–present).
Togashi made his name with YuYu Hakusho in 1990  based on his interest in occult and horror films. Yuyu Hakusho sold over 50 million copies worldwide for the manga, which lasted 175 chapters over 19 tank*bon from 1990 to 1994.
In 1998, Togashi started serializing Hunter x Hunter, an action-adventure manga. 
The first 20 volumes of this manga sold nearly 85 million copies in Japan as of August 2020.
In 2008, Togashi tied with One Piece author Eiichiro Oda as the fifth favorite manga artist from a poll posted by the marketing research firm Oricon.
7. Koyoharu Gotouge (Net Worth: $45 Million)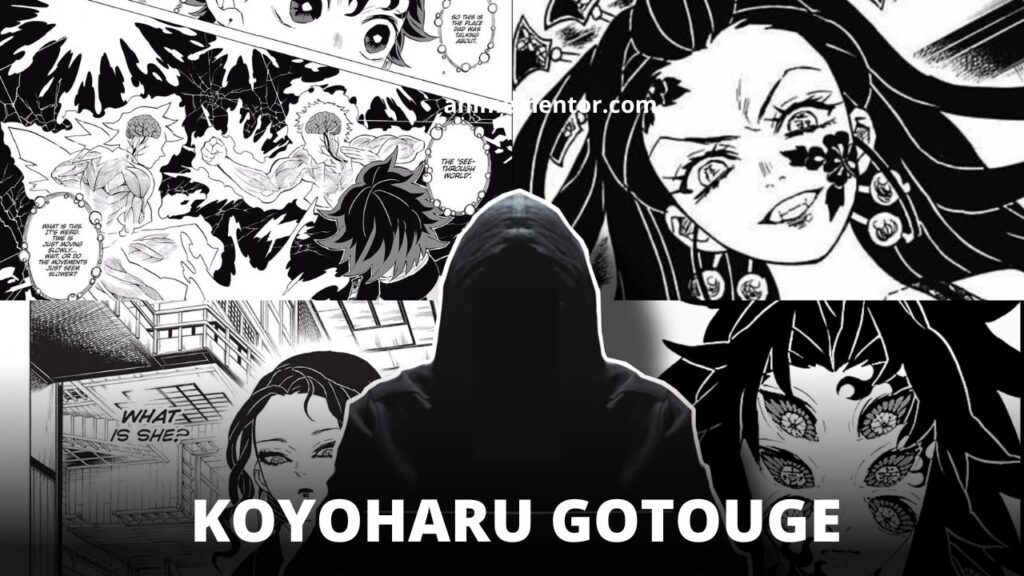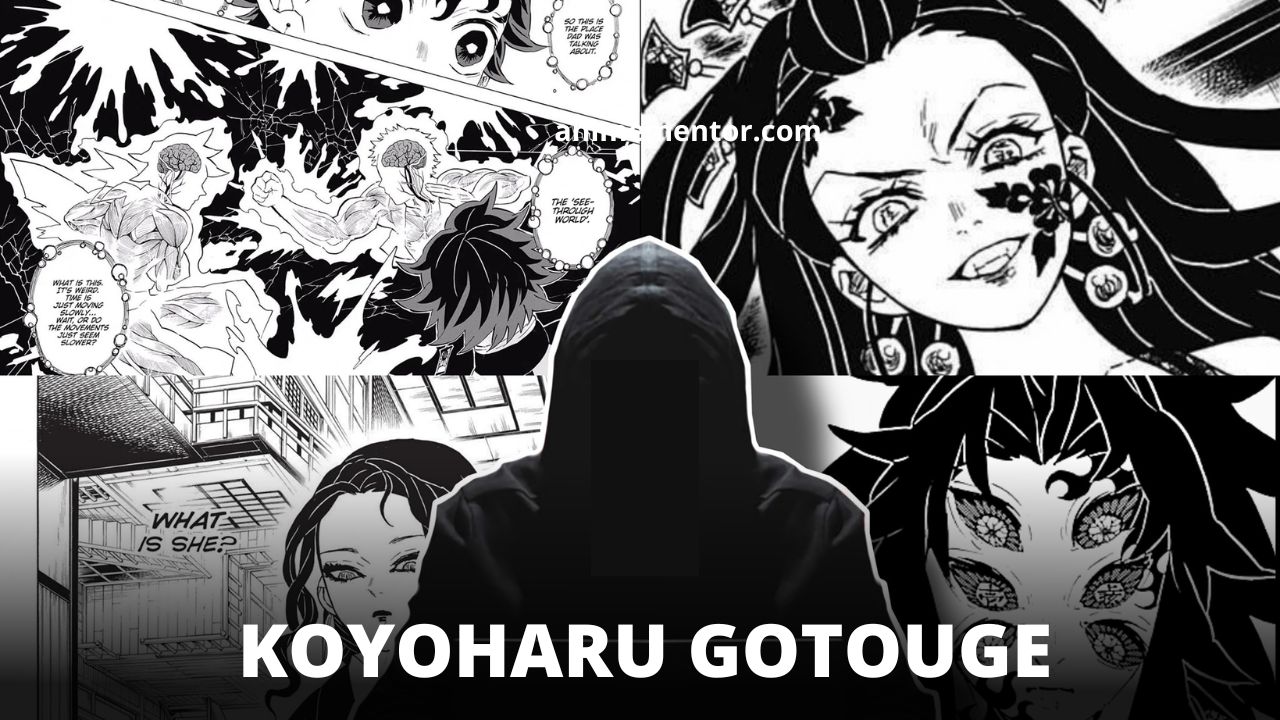 Manga artist Koyoharu Gotouge is known for Demon Slayer: Kimetsu no Yaiba. Publicly, the author maintains his anonymity.
Gotouge debuted with Kagarigari at the 70th Jump Treasure Newcomer Manga Awards in 2013. His best work  Demon Slayer: Kimetsu no Yaiba is based on Gotouge's debut work Kagarigari.
The series ran in Weekly Shōnen Jump from February 15, 2016, to May 18, 2020. As of February 2021, over 150 million copies of the manga series were circulated (including digital copies). 
Demon Slayer's anime series is also top-rated outside Japan. Among the highest-grossing media franchises in history, the Demon Slayer franchise generated $8.75 billion in sales in 2020.
Koyoharu Gotouge's net worth is around 45- 60 million dollars.
6. Hajime Isayama (Net Worth: $45 Million)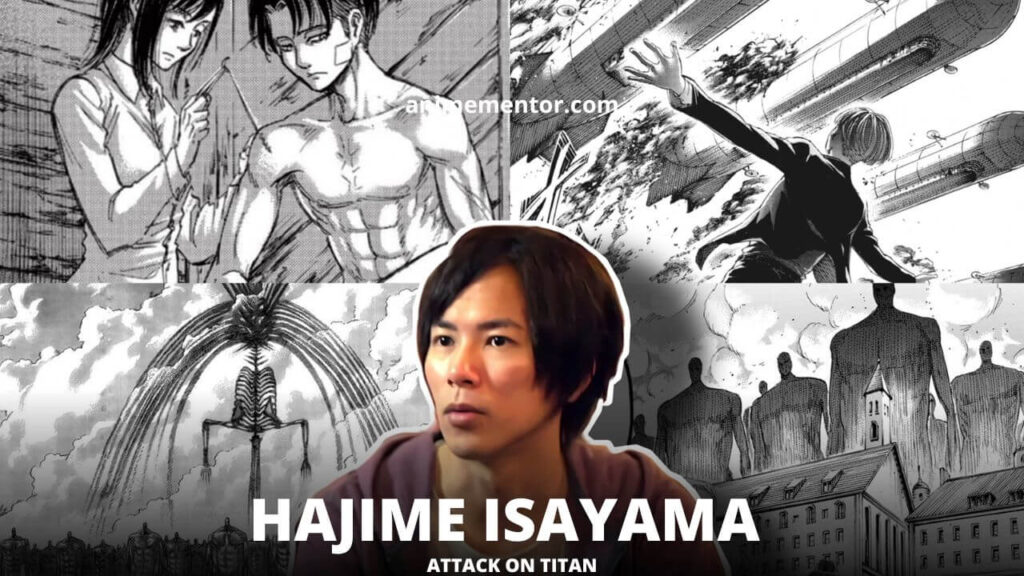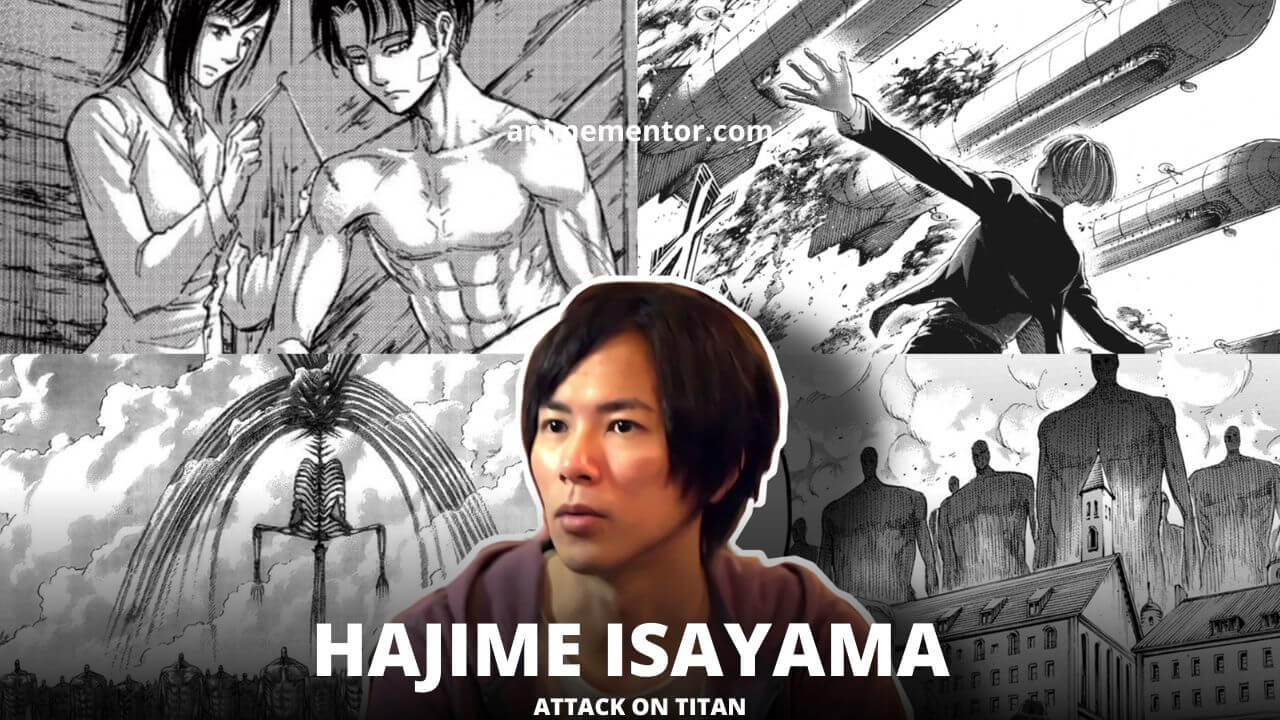 Manga Name: Attack on Titan
Total Sales: 100 Million
Total Volume: 34
Years Active: 2009–2021
Japanese manga artist Hajime Isayama is best known for the series Attack on Titan.
Attack on Titan (Shingeki no Kyojin) won the "Fine Work" award at the 2006 Magazine Grand Prix sponsored by Kodansha.
Hajime Isayama first submitted his work to Shueisha's Weekly Shonen Jump department, where he was advised to modify his style and story. So, he decided to take it to Kodansha Ltd's Weekly Shonen Magazine department.
Attack on Titan, his first serial work, debuted in Bessatsu Shonen Magazine in 2009. In 2011, it won the Shonen category at the 35th Kodansha Manga Award.
Originally published in Japanese, Attack on Titan has inspired five spin-off manga series, three light novel series, a televised anime adaptation, several visual novels, and a live-action film.
Shingeki no Kyojin has secured its place as one of the best-selling manga series of all time, with 100 million copies in circulation as of December 2019.
Hajime Isayama's net worth is estimated to be around $45 million based on his popularity and achievement.
5. Masashi Kishimoto (Net Worth: $50 Million)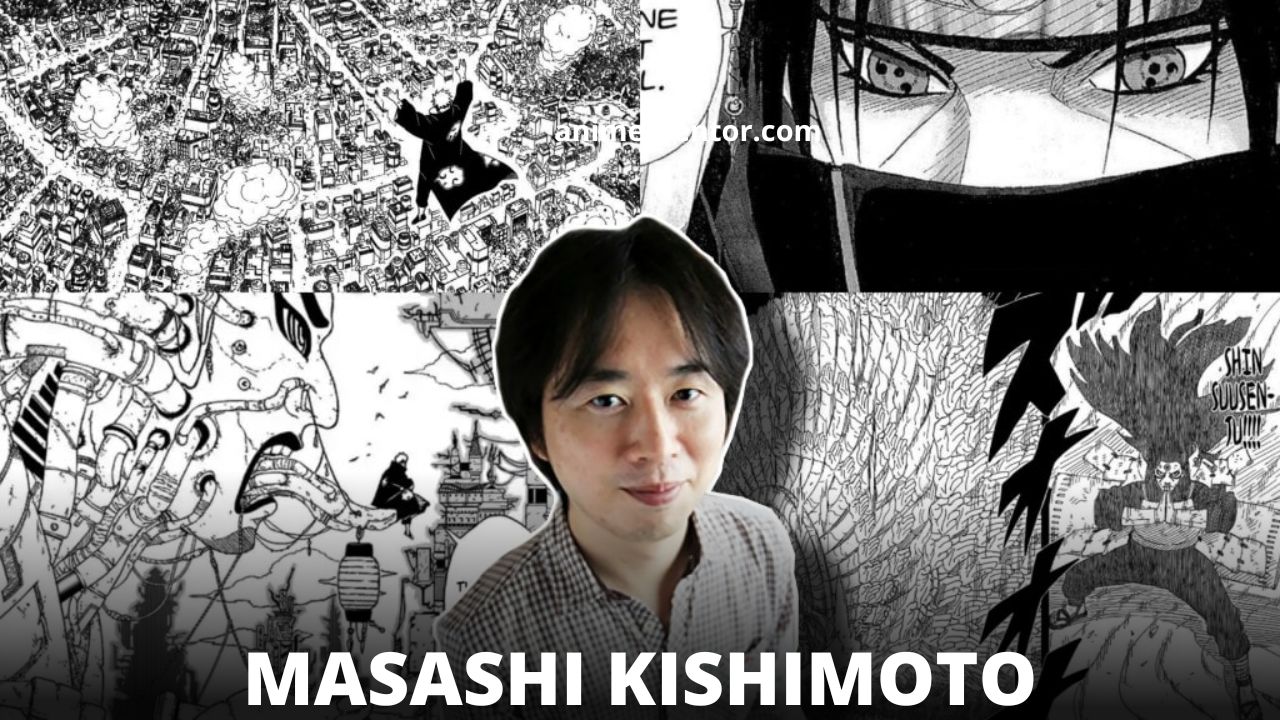 Manga Name: Naruto
Total Sales: 250 million
Total Volume: 72
Years Active: 1999–2014
Masashi Kishimoto is a Japanese manga artist known for his popular work Naruto which got serialized from 1999 to 2014.
Born on November 8, 1974, from a young age, Kishimoto read manga, citing Akira Toriyama and Katsuhiro Otomo as his main inspirations.
Two animes and many films, video games, and related media have been adapted from the series Naruto.
Aside from writing the Naruto manga, Kishimoto also personally supervised both canonical anime films, The Last: Naruto the Movie and Boruto: Naruto the Movie.
Kishimoto wrote Samurai 8: The Tale of Hachimaru in 2019. He oversaw the manga Boruto: Naruto Next Generations, written by Ukyo Kodachi and illustrated by Mikio Ikemoto, from May 2016 to October 2020 before replacing Kodachi as the writer of the series in November 2020.
Approximately 250 million copies of Naruto have been sold worldwide in 46 countries as of May 2019.
Masashi Kishimoto's net worth is assumed to be around 50 Million Dollars.
4. Rumiko Takahashi (Net Worth: $65 Million)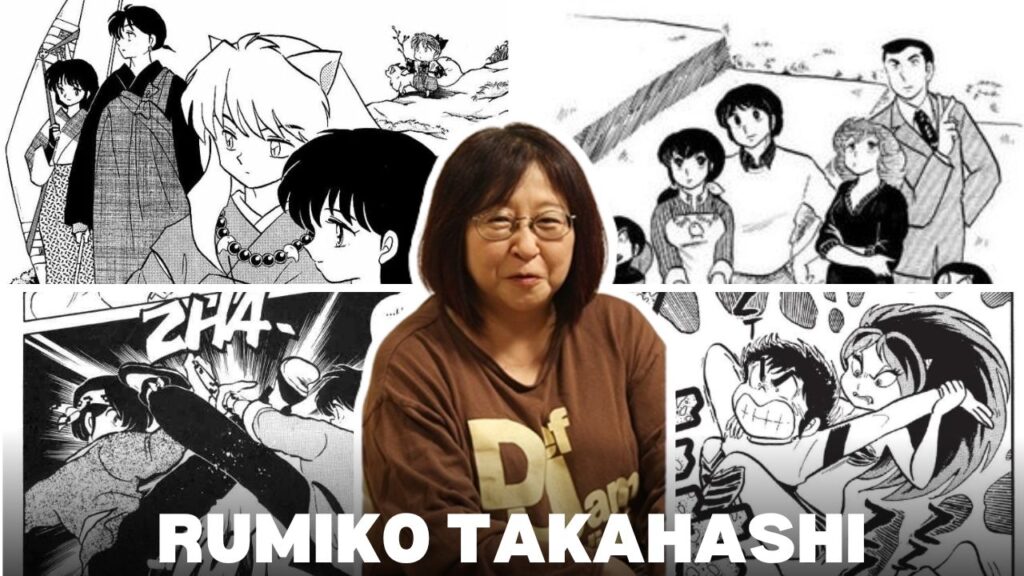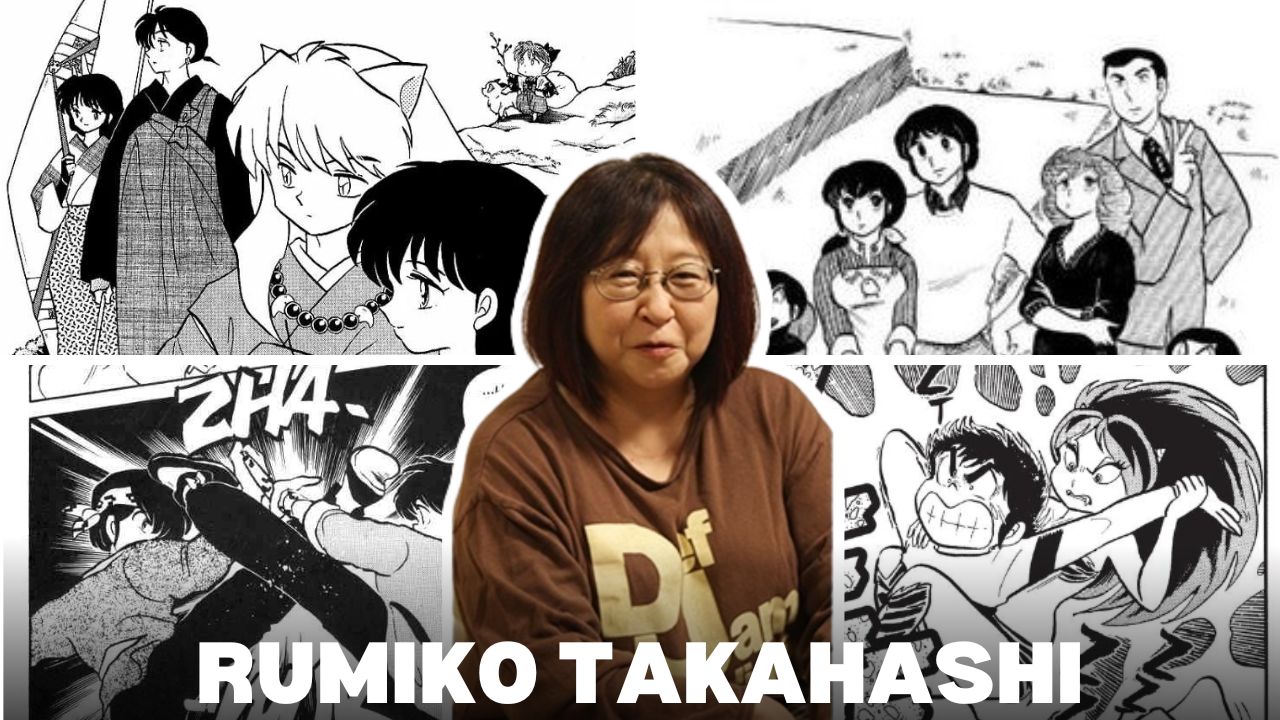 Manga Name: Ranma ½, Inuyasha, Urusei Yatsura, Maison Ikkoku
Total Sales: 200 million
Total Volume: 143
Years Active:
Rumiko Takahashi is one of Japan's most famous and wealthiest manga artists, with a career that began with the manga Urusei Yatsura in 1978.
With over 200 million copies in circulation, her works have been translated into various languages.
In 1981, she won the Shogakukan Manga Award for Urusei Yatsura, and again in 2001 for Inuyasha.
In 1987, Ms. Takahashi won the Seiun Award for Urusei Yatsura, and again in 1989 for Mermaid Saga and was awarded the Grand Prix de la Ville d'Angoulême in 2019, making her the second woman and second Japanese to receive the award.
In 2020, the Japanese government awarded her the Medal with Purple Ribbon for her contributions to the arts.
Taking all that into account, Rumiko Takahashi's net worth should be around 60-65 Million dollars.
3. Gosho Aoyama (Net Worth: $75 Million)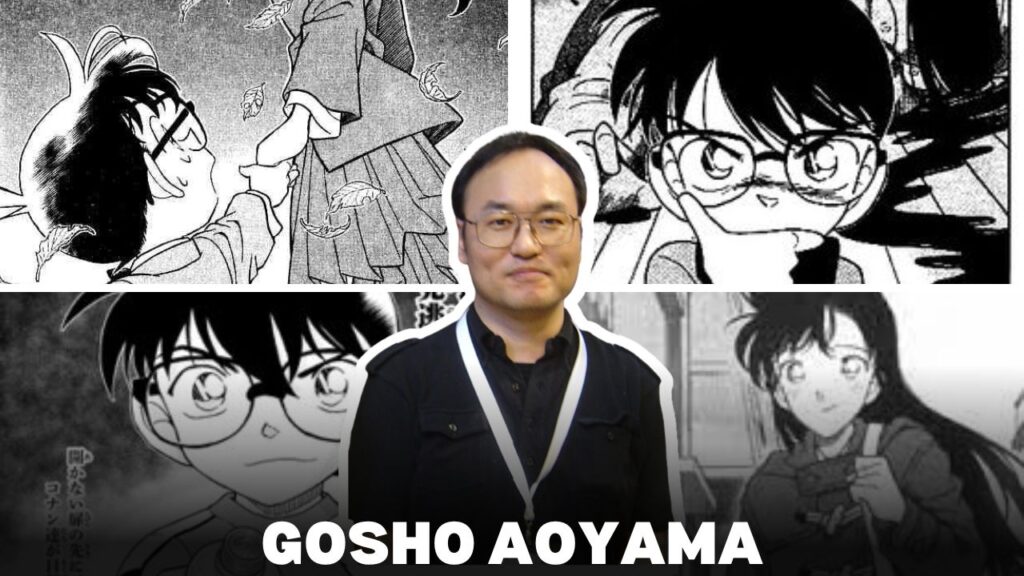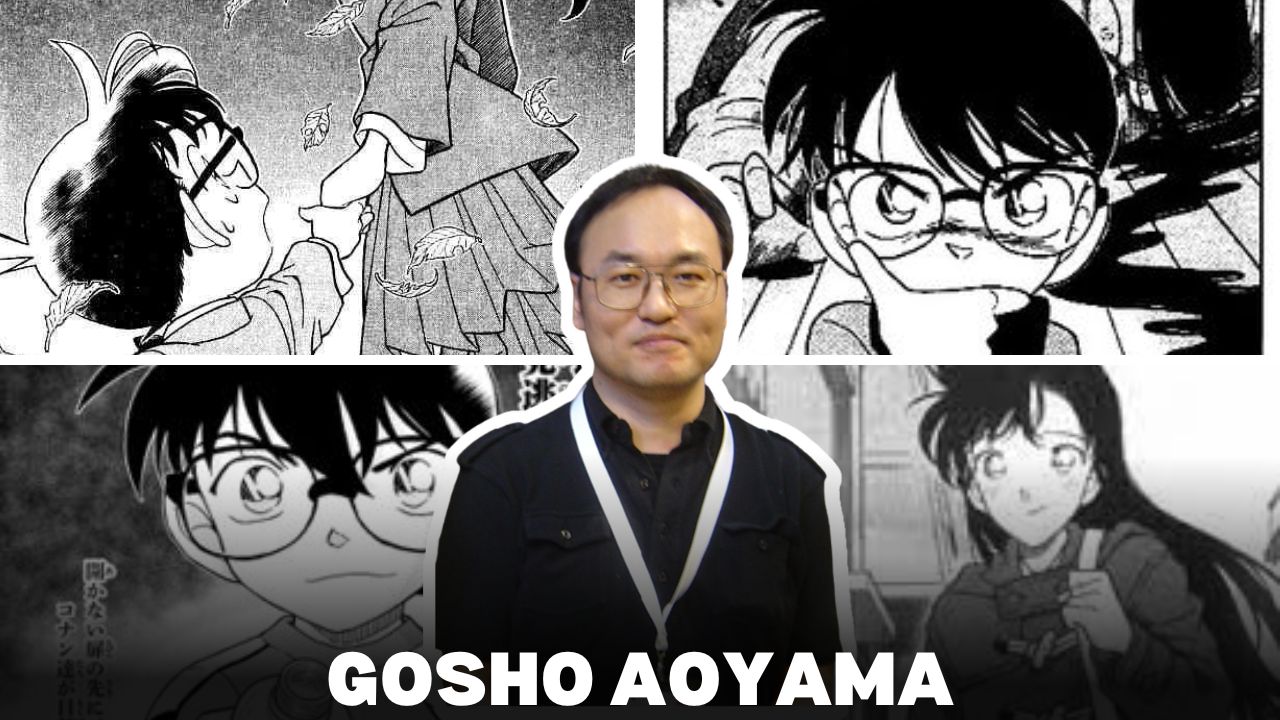 Manga Name: Detective Conan
Total Sales: 250 million
Total Volume: 101
Years Active: 1994–present
Manga artist Gosho Aoyama is best known for his manga series Detective Conan (1994-present), also called Case Closed in English.
In the winter of 1987, Aoyama made his manga debut with Chotto Matte, published in the Weekly magazine Shonen Sunday.
In the same magazine, he began Magic Kaito shortly after that. The protagonist of Magic Kaito, Kaito Kuroba, later appeared in Detective Conan.
Detective Conan was serialized in Weekly Shonen Sunday on January 19, 1994, by Aoyama. The series was titled Case Closed in English when it was first released.
As a manga artist, Aoyama has won two awards. For Yaiba, he won the Shogakukan Manga Award in 1992. In 2001, he won the same award for Detective Conan for a second time.
In 2021, his manga series sold 250 million copies worldwide.
According to our estimates, Gosho Aoyama's net worth must be around 60-65 Million dollars.
2. Akira Toriyama (Net Worth: $80 Million)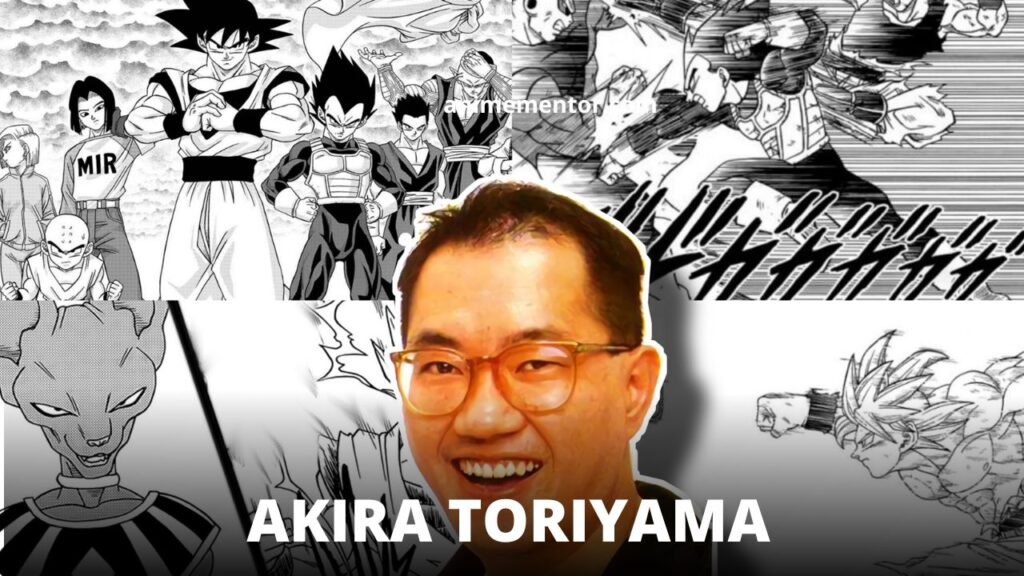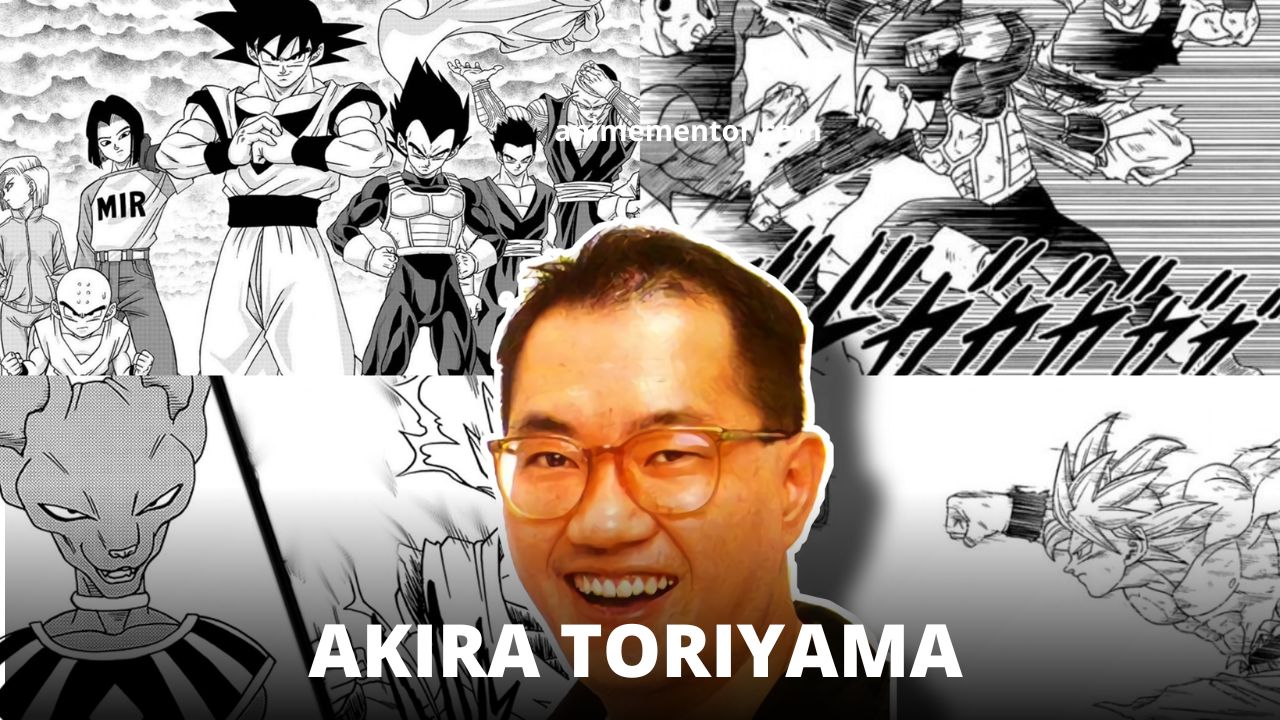 Manga Name: Dragon Ball
Total Sales: 300 million
Total Volume: 42
Years Active: 1984–1995
Akira Toriyama is a Japanese manga artist and character designer. His best-known work is Dragon Ball, but he also designed characters for Dragon Quest, Chrono Trigger, and Blue Dragon games.
His manga series Dr. Slump first gained mainstream recognition, followed by Dragon Ball and Dragon Quest.
Several manga artists credit Toriyama with changing the history of the genre, especially Dragon Ball, the source of inspiration for many manga artists.
Mr. Toriyama is undoubtedly a titan of the manga industry, having sold 300 million volumes of his Dragon Ball series.
It was Dragon Ball that introduced many people to anime for the first time. The Dragon Ball franchise includes manga and anime, video games, films, and multiple spinoffs.
However, the Dragon Ball franchise isn't Toriyama's only source of income. He's mainly responsible for the character designs of the massive Dragon Quest video game series.
Akira Toriyama's estimated net worth is between $75 to $85 million despite his incredible impact and influence. This seems very low, considering this is the creator of Dragon Ball.
Unfortunately, creators aren't often paid what they're worth.
1. Eiichiro Oda (Net Worth: $250 Million)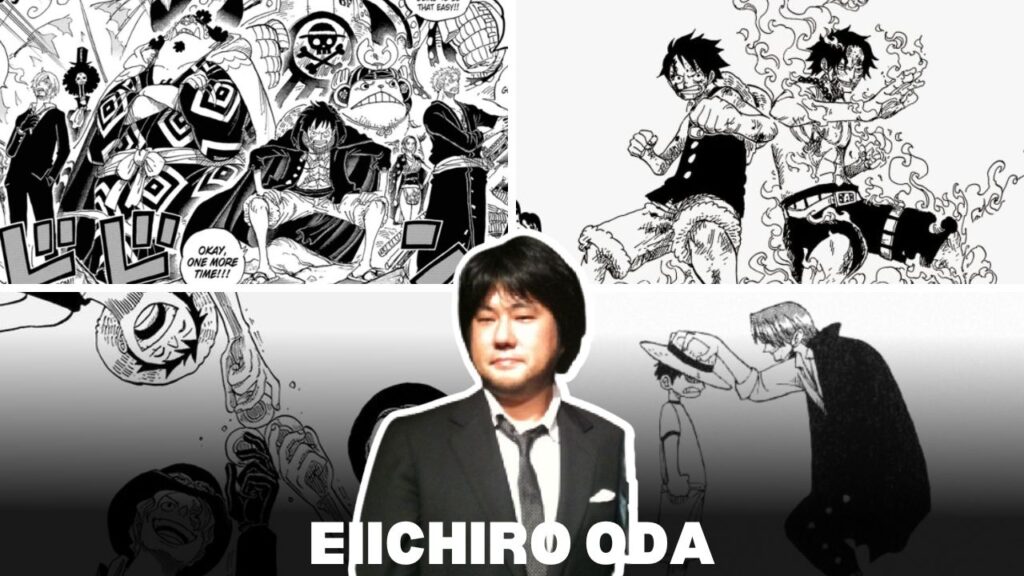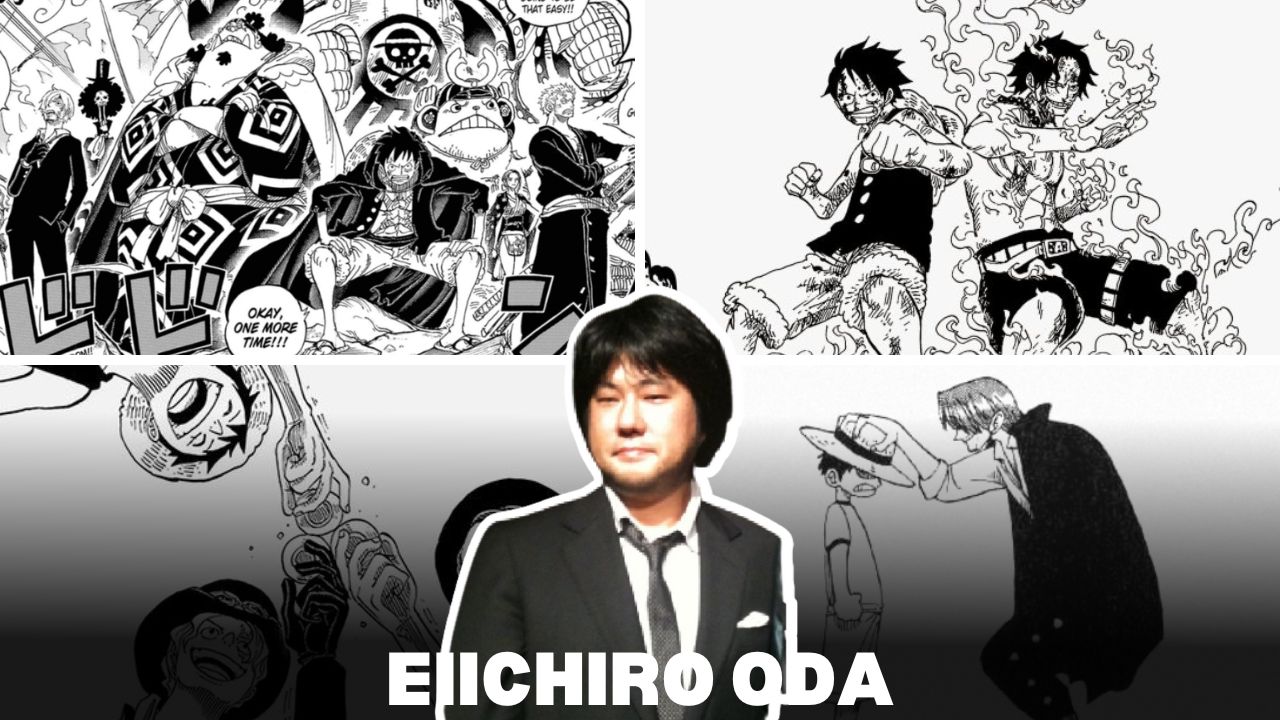 Manga Name: One Piece
Total Sales: 500 million
Total Volume: 102
Years Active: 1997-Present
It's no surprise that Eiichiro Oda, the creator of One Piece, is the wealthiest mangaka in the world.
As a comic book series, One Piece has sold more than 500 million copies (150 million more than Dragon Ball), placing it second only to Superman in terms of sales.
One Piece is one of the best shonen series fans have ever seen, and it continues to entertain its fans 25 years later.
Oda sensei also created the "Sleeping Mermaid Collection" in collaboration with the French luxury manufacturer S.T. Dupont.
In collaboration with fashion brand, Gucci, Oda Sensei created a Lookbook featuring Monkey D. Luffy and Roronoa Zoro wearing the latest Gucci line and made an original illustration of One Piece for the French President as well as for all One Piece fans in France.
Oda Sensei produced multiple One Piece projects and films and is one of the executive producers for Netflix's and Tomorrow Studios' One Piece live-action series.
It is no doubt that Oda sensei is the most successful mangaka with an estimated net worth of 250 million dollars.
---
N.B: Mangaka do not reveal their net worth, so no one can know someone's actual net worth. One may also need to consider legacy as well.
That said while writing this article we tried our best to be as accurate as possible and created the list after thorough research from a variety of Japanese News articles, Total Volume sales, Anime Views, merchandise sales, and more to get to a fair estimate.