In South Korea, the popularity of manhwa is rising every day. So After completing Best Manhwa we have back again with another list of the Best Romance Manhwa of All Time.
Romance is one of the main pillars of any literary format. In manhwa also romance is quite popular. The fans of Japanese anime and romance have fallen in love with manhwa. In this list, there are various types of plotlines that will captivate you. Some of these are completed and every one of them is unique enough to entertain you.
No matter which part of the world you are from, I think you will find a good romance manhwa to read from this list. From confusing love triangles to day-to-day cute couple love everything is covered in this list. Some of them also have been adapted into K-dramas also. So give them a try if you haven't yet.
10. Orange Marmalade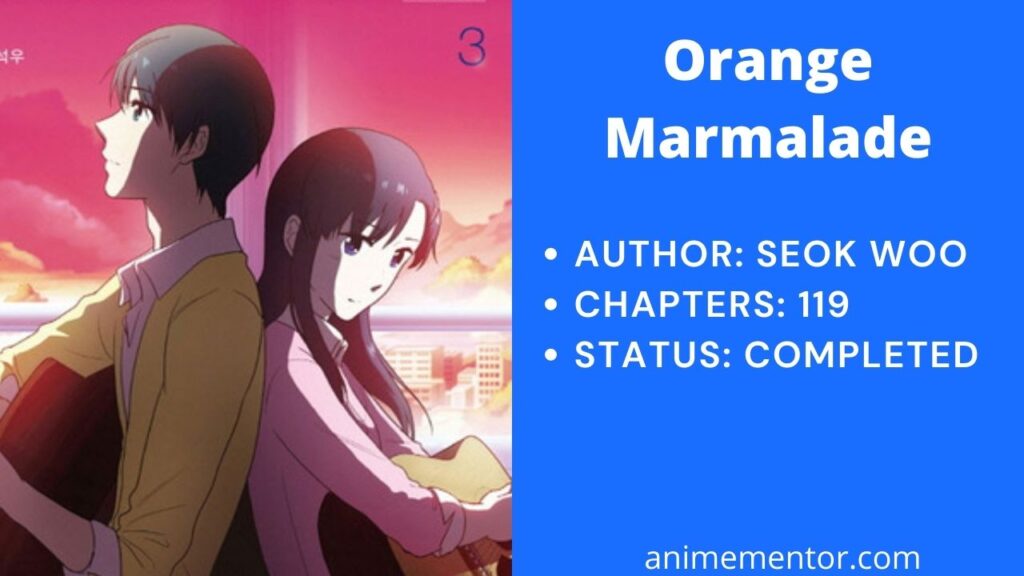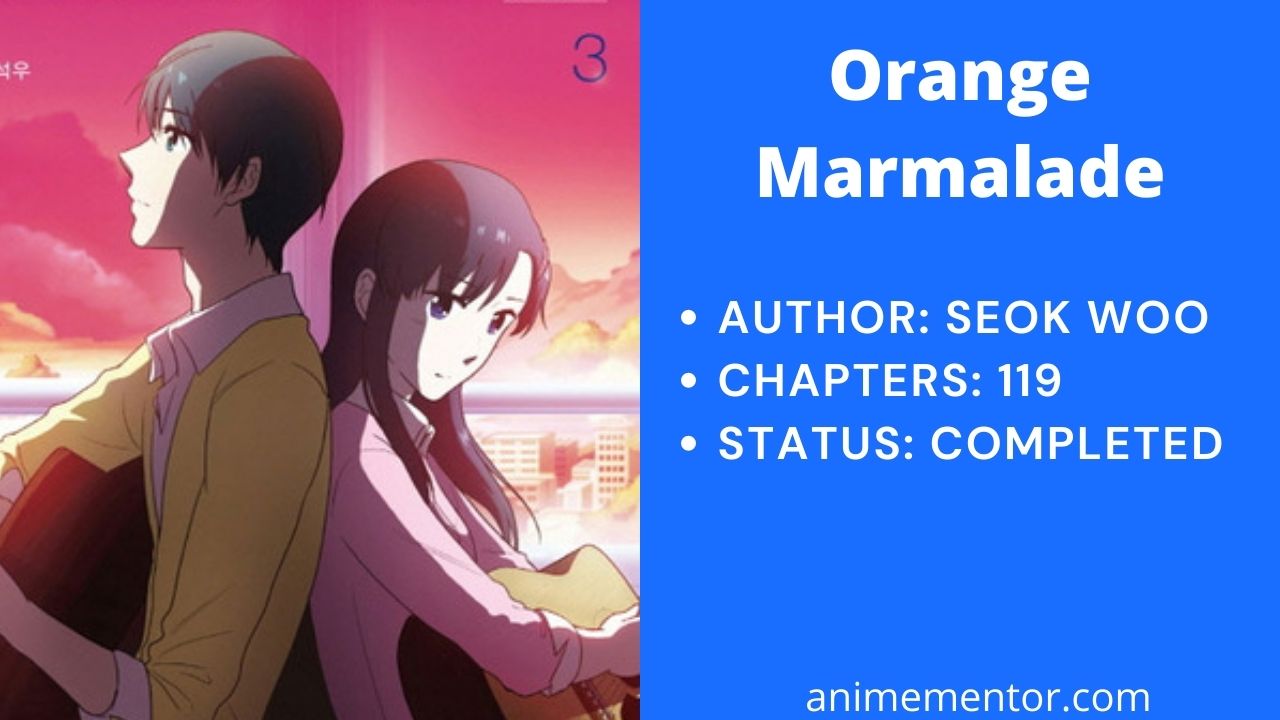 Author: Seok Woo
Chapters: 119
Status: Completed
Number 10 of our list is Orange Marmalade. The manhwa of this series is quite underrated. This series also has a Kdrama series of the same name. If you love romance with a typical love triangle added with the spice of fantasy, you might like this one. The story is complete and you can bingle it in a day. So give it a try now.
Once there were vampires on Earth that were feared as monsters. However, as vampires were at the brink of extinction they started a treaty with humans. Now they live with humans hiding their true nature. Still, they like to drink human blood, so they are shunned as monsters. Baek Mari is one such vampire. One day she fell in love with a human's blood. Jae-min the most popular boy in the school who hates vampires is the person. Now, what will Mari do – reveal her identity or suppress her feelings forever?
9. A Business Proposal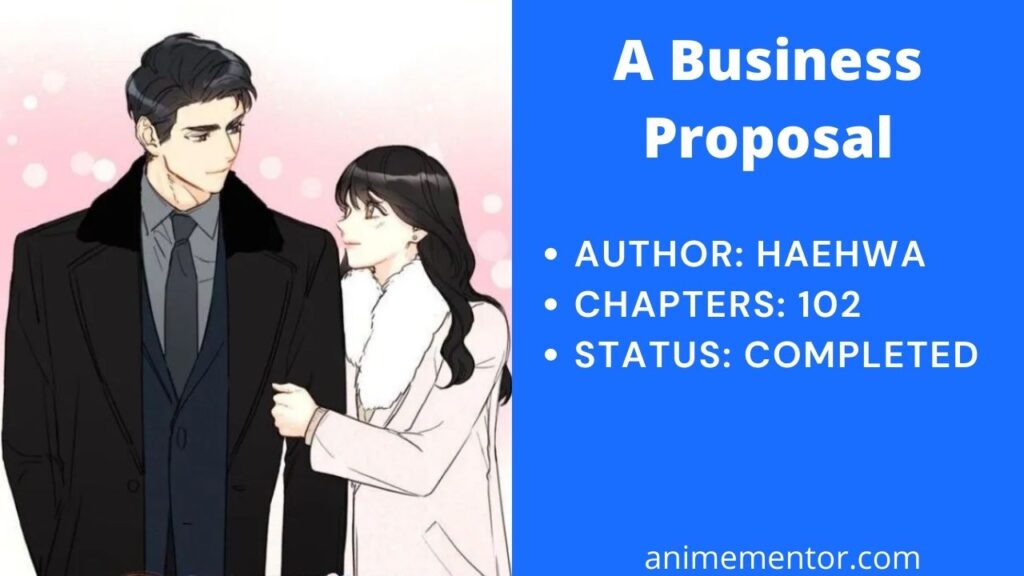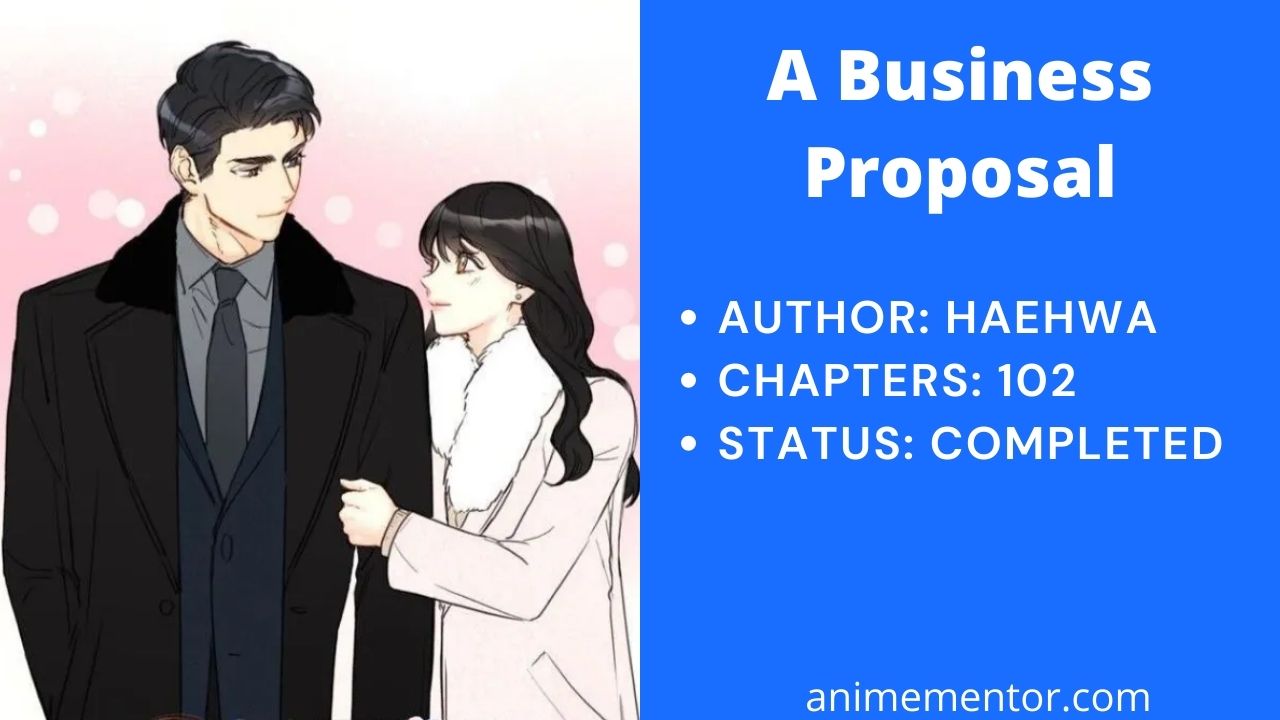 Author: HAEHWA
Chapters: 102
Status: Completed
This series is very funny with an awesome art style. The story is not very deep and contains a lot of drama. Still, the plot is very enjoyable. If you love to read a story with a beautiful and rich Male lead this story is just for you. The Female lead is also very good. If you have time this story is worth the read. It's season 3 just been completed. So you can start it now.
The story follows the romance between Ha-ri and her boss Taemu. One day Ha-ri went on a blind date to help her friend. There she meets her boss. After the date, he proposes to marry her. Originally Ha-ri rejects every potential candidate but Taemu became quite persistent. He has a goal in his life and he wants to fulfill it no matter what. However, his parents are forcing him to marry someone so he wants to marry anyone and be free. So now what will happen in the life of these two oddballs?
8. My Cute Beast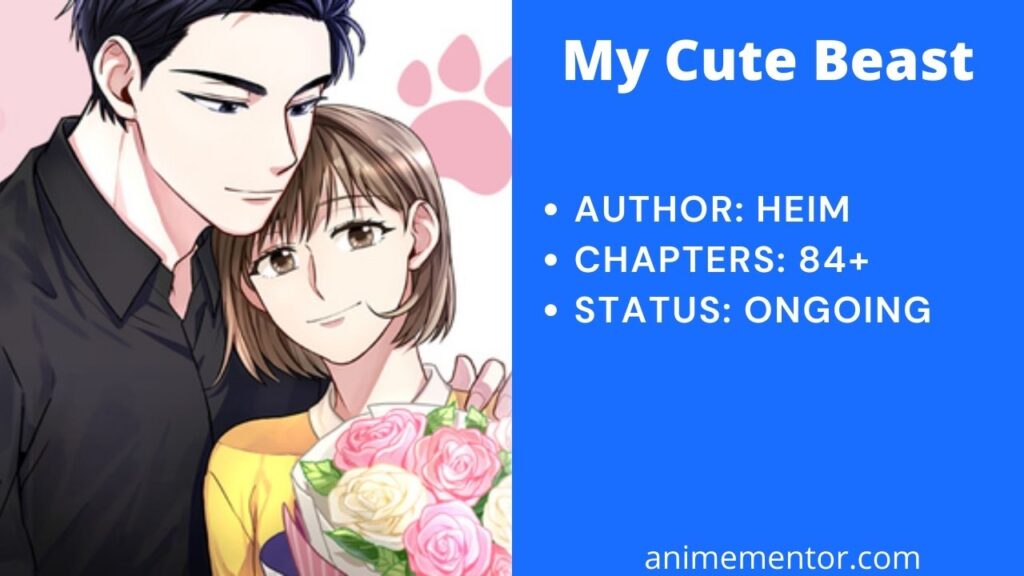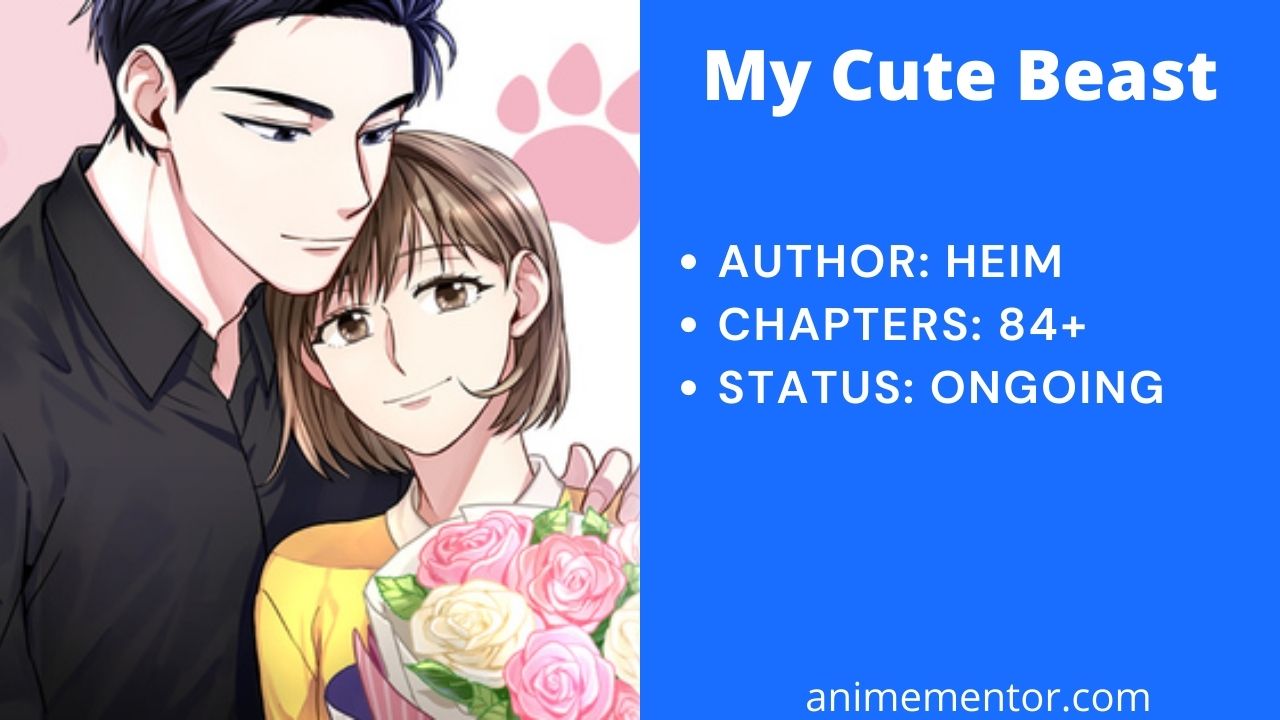 Author: Heim
Chapters: 84+
Status: Ongoing
A series that breaks the stereotypical ideas of romance. Though the beginning of this manhwa is a little bit slow but it's worth the wait. The Female lead is also dominating and the Male lead is the 'cute beast' of the title. The story is very simple but it is fun to watch these two as they grow closer to each other.
A unique romance that will melt your heart. The story is about the love between Da-im and On-gym. Dam is an elementary school teacher who is very strict. She is very straightforward and likes to say everything on the face. On the other hand, On-gyum has a scary face but he is shy and soft on the inside. He is a florist. These two have one thing that connects them. Both of them like cats and talk about them online. They don't know each other but had conversations online. Now, what will happen when they meet?
7. Touch Your Heart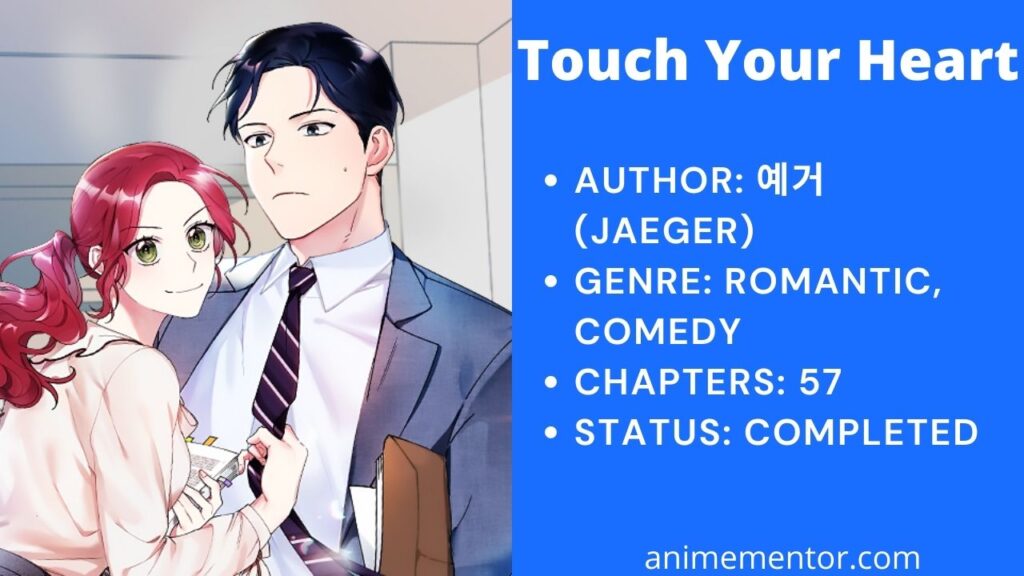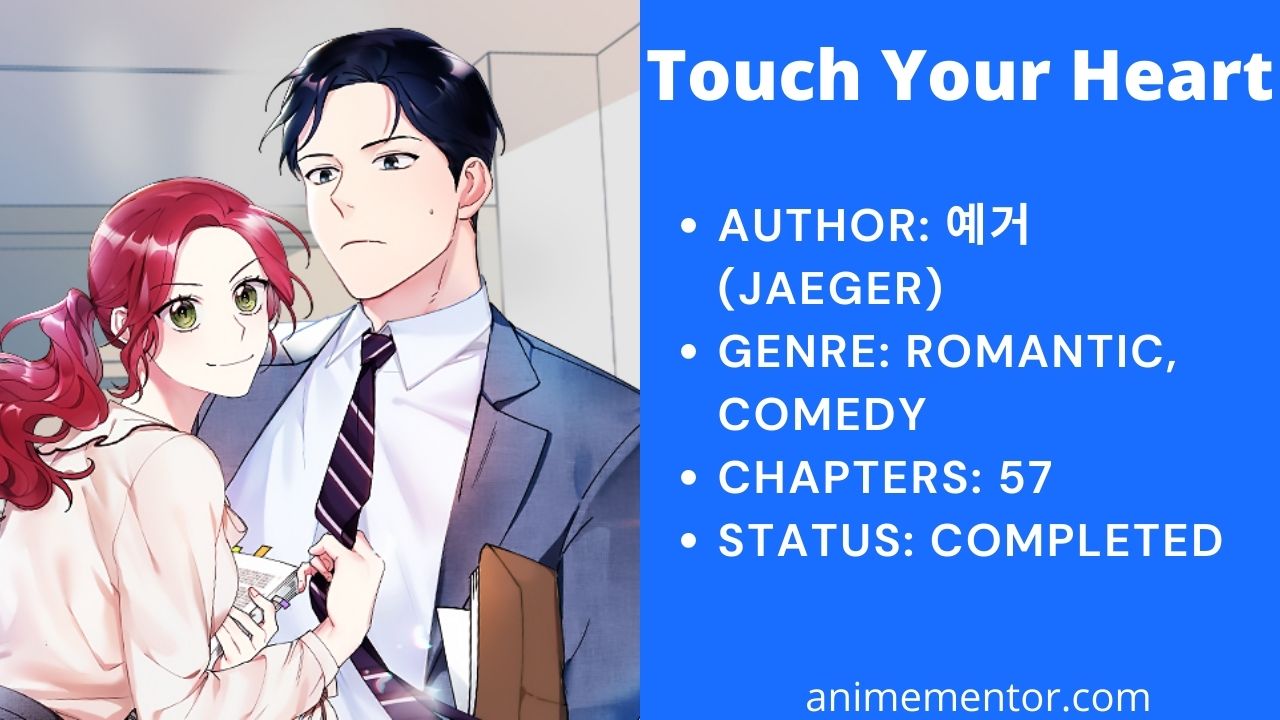 Author:  예거 (JAEGER)
Genre: Romantic, Comedy
Chapters: 57
Status: Completed
This series holds a very unique position in the heart of its readers. This series was also adapted as a television series. The story very beautifully describes the character's feelings and love. It is a very short series and was completed not long ago. The female lead is pretty headstrong whereas the male lead is very judgemental. It is worth the read with its very beautiful art style also.
The manhwa depicts Yoon-Seo and Kwan's story. Yoon-Seo is a very popular actress. Though she is famous she is not very well-known for her acting. One day her carrier fell because of rumors with a third-generation conglomerate. Now, she again got a chance to play the lead role in a film but there is a condition. The condition is for her to become a secretary and practice the role. In this circumstance, she meets the lawyer Kwon Jung-rok. 
6. Positively Yours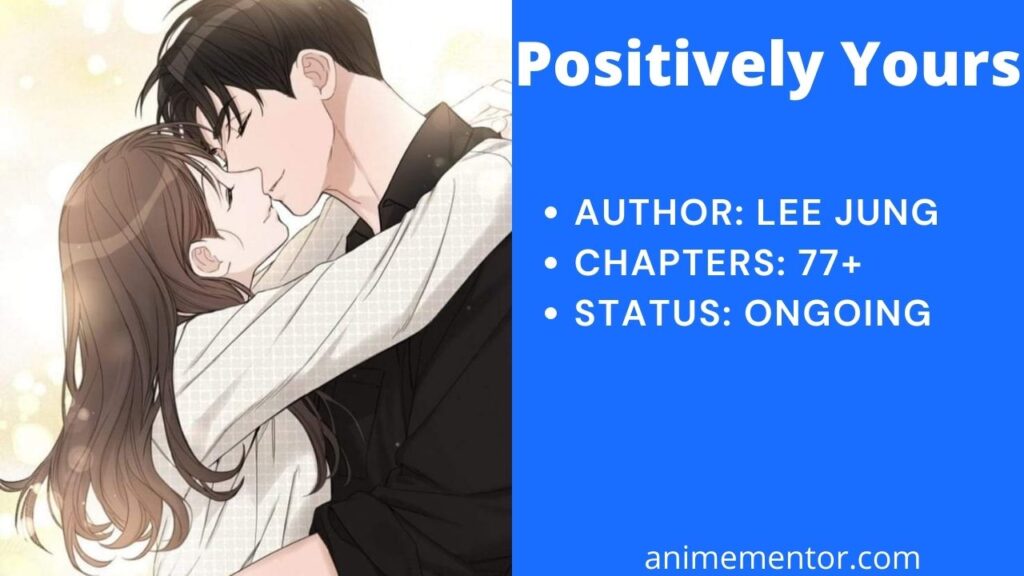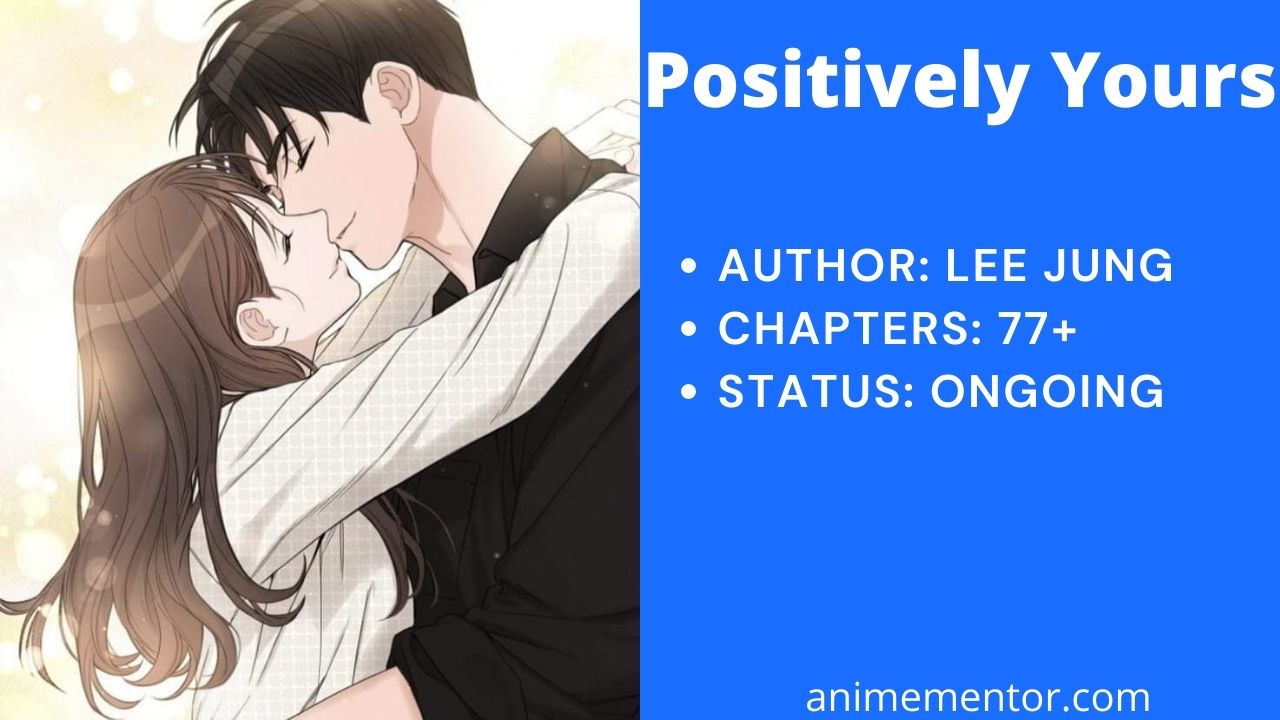 Author: LEE  JUNG
Chapters: 77+
Status: Ongoing
A pretty calm romance that is very enjoyable to read. The drama might destroy your calmness but still, it has its own beauty. The male lead is very attractive with a great attitude. However, the female lead is cold and stubborn. The story also focuses on many existing social problems regarding a relationship. 
The plot revolves around Doo-Joon and Hee-Won. Hee-Won was pretty upset that her crush and BFF are dating. So to find the solace she decides to have a one-night stand with a stranger. She meets Doo-Joon in a bar and they spent the night. Although to her dismay she found herself pregnant. Though fate brings them together again. Doo-Joon out of responsibility decides to marry her for the child. Thus the relationship begins.
5. True Beauty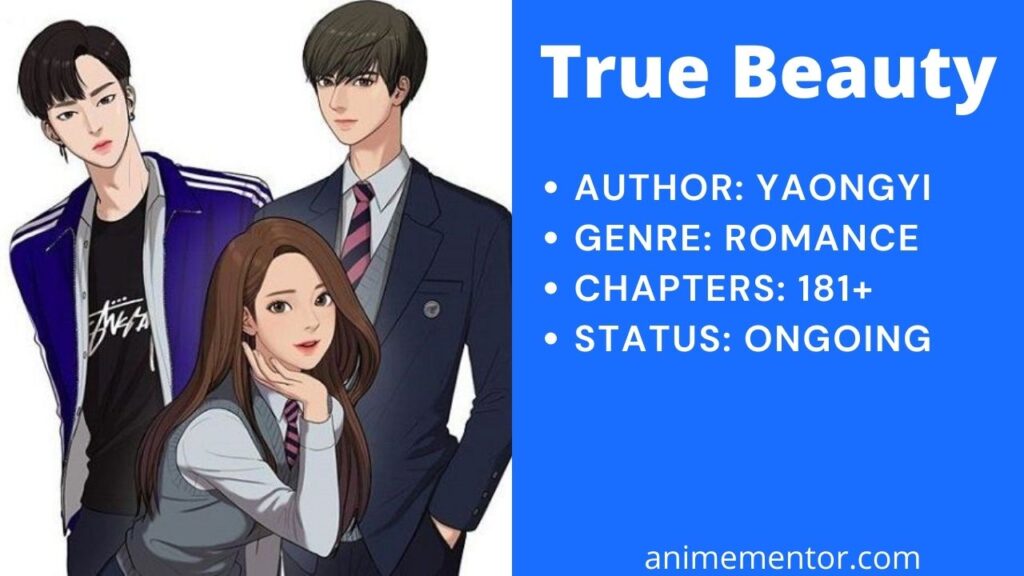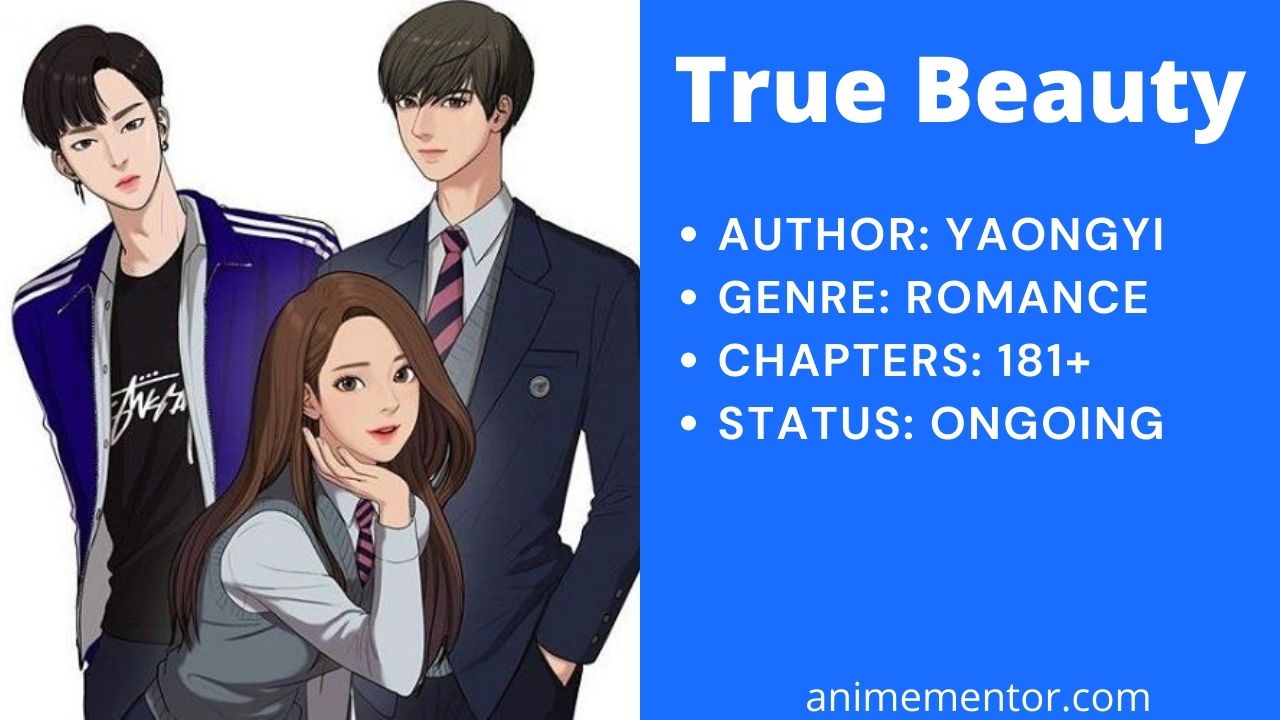 Author: YAONGYI
Genre: Romance
Chapters: 181+
Status: ONGOING
Maybe one of the most popular manhwa in Korea. It also has K-drama. This series was 3rd most-watched series in WEBTOON in 2019. The series is very good with art and character development. The story is still pretty normal. Though it's called "True Beauty" the female lead is obsessed with her artificial beauty. That is kinda bothering to read. Still, it is an awesome read and still going on.
"True Beauty," tells us about the love triangle between Jugyeong, Suho, and Seojun Han. Jugyeong is obsessed with comic and beauty videos. After watching a lot of beauty videos she decides to change her appearance. She then learns the art of makeup. Overnight she becomes the prettiest girl in school. Will she be able to hide her secret-self from everyone? What about Suho who knows everything about her? The lighthearted and superficial romance drama begins here.
4. What's Wrong with Secretary Kim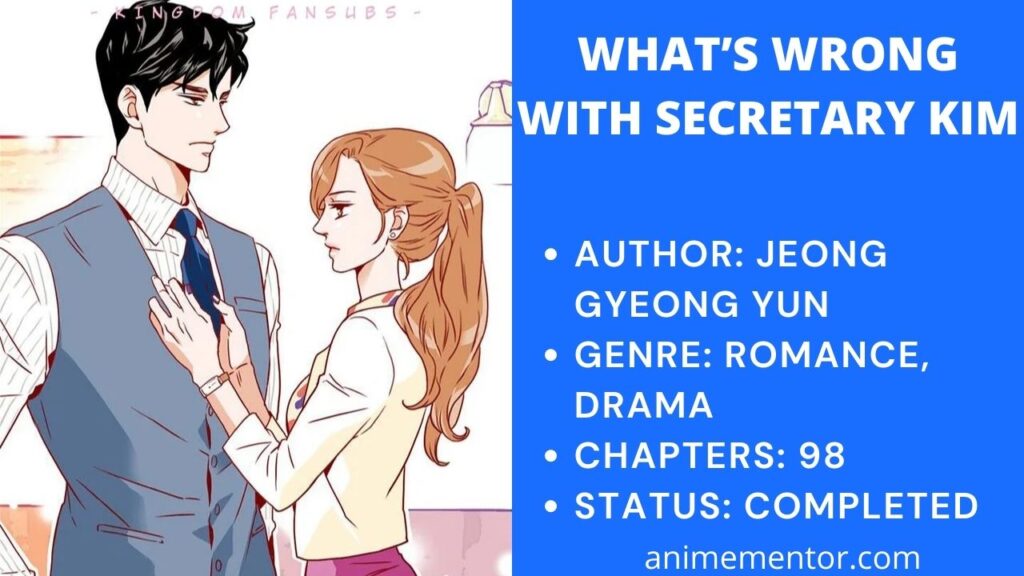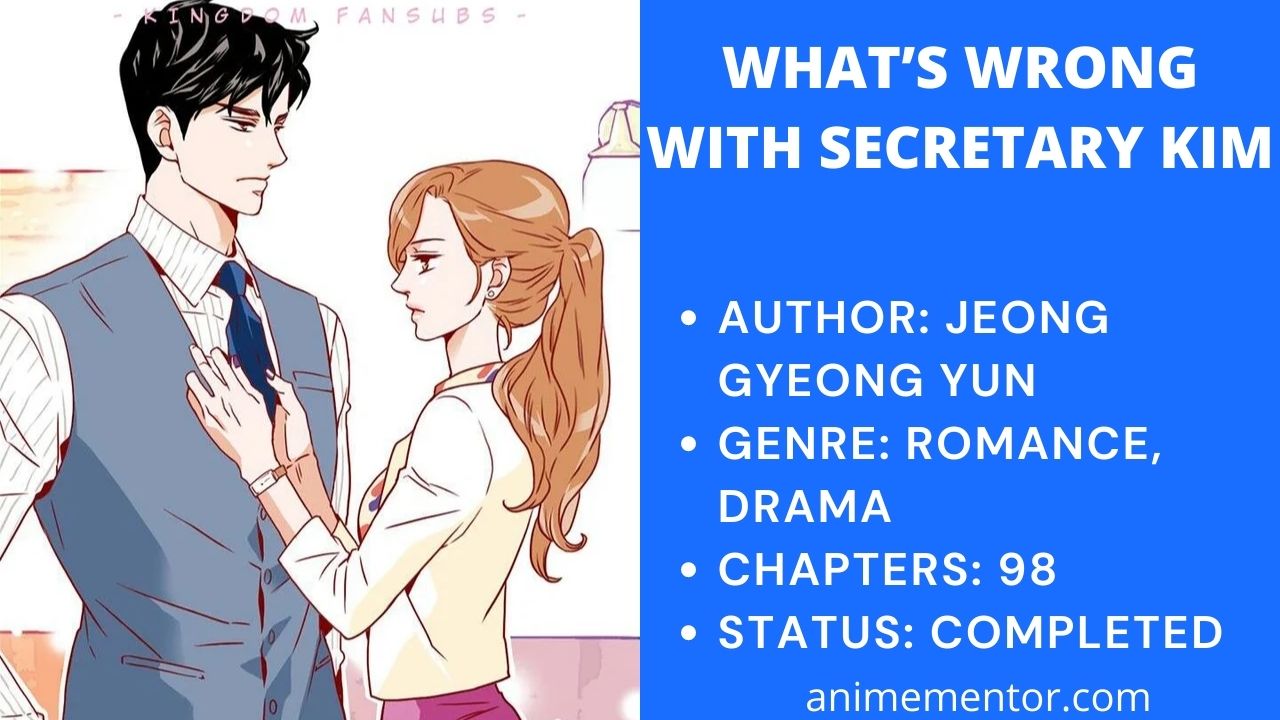 Author: JEONG GYEONG YUN
Genre: Romance, Drama
Chapters: 98
Status: Completed
This series is very popular among fans. The story is also a very beautiful and amazing read. It also has a Korean drama depicting this series. This is a typical office romance that depicts its boss and secretaries growing love. This series very minutely depicts love and relationship between family also at a later stage. Go ahead and give it a try.
The manhwa focuses on the romance between Young-Joon and Miso. Young-Joon is very handsome and also the VP of a major company. He is also well-known for his arrogant attitude. Miso is the perfect secretary of this company. She has been working there for 9 years. But suddenly she decides to resign from the company. Here everything changes as Young-Joon tries to stop her from leaving. He slowly develops feeling for Miso. Will he be able to stop her?
3. See You in My 19th Life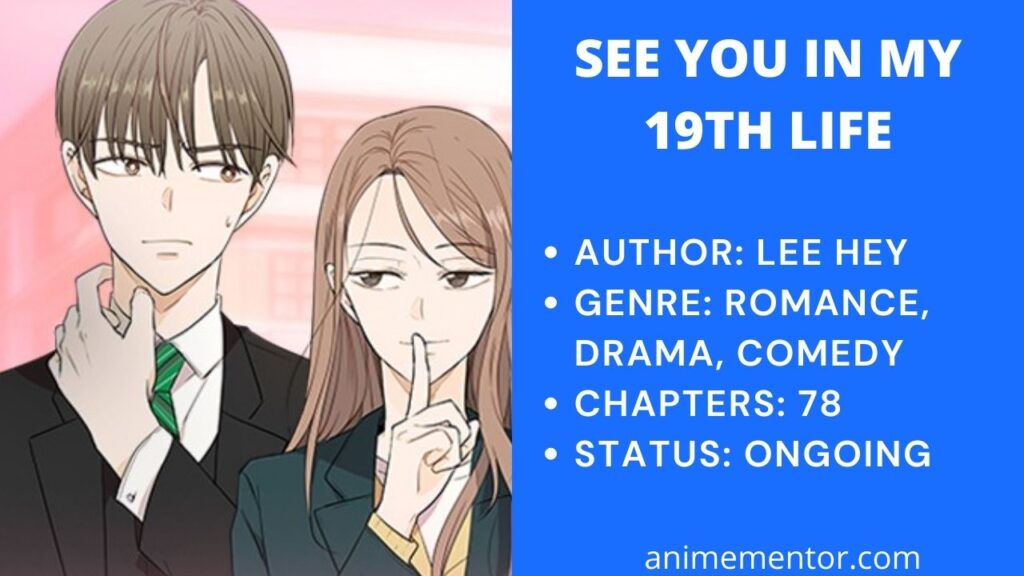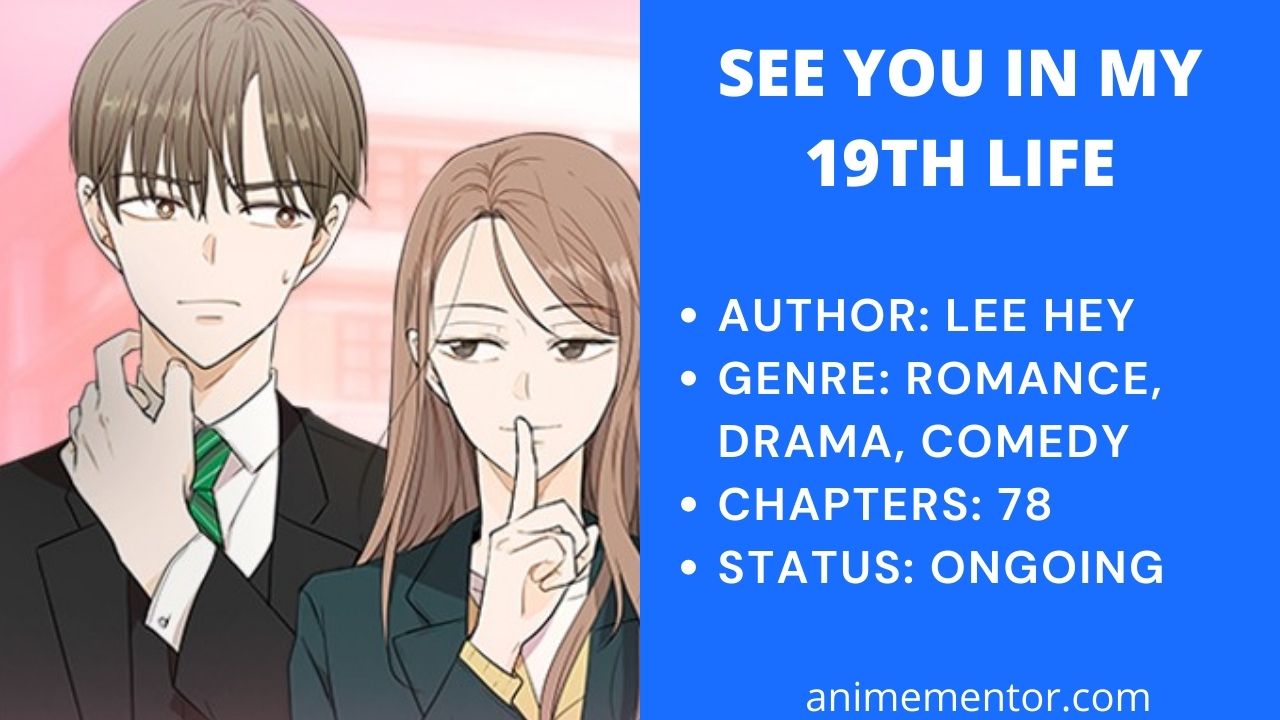 Author: LEE HEY
Genre: Romance, Drama, Comedy
Chapters: 78
Status: ONGOING
Get ready for a wild ride. This story along with romance includes a bit of supernatural touch. The flow of the story is pretty smooth with a little bit of drama. The plot also depicts a very assertive and strong female lead. It is very beautiful both in arts and storytelling. Give it a go if you haven't read it yet.
This story depicts the protagonist Jieum Ban. She has a supernatural ability. She remembers everything from her past lives. In her past life, she was in love with Seoha. Though her life ended pretty early because of a tragic incident. Now when she wakes up in his 19th life she decides to reconnect with the people from her past lives. She tries to find Seoha. What will happen in her new life? Will she be able to find the person she is searching for? Will her love also come to fruition in a different life?
2. Something About Us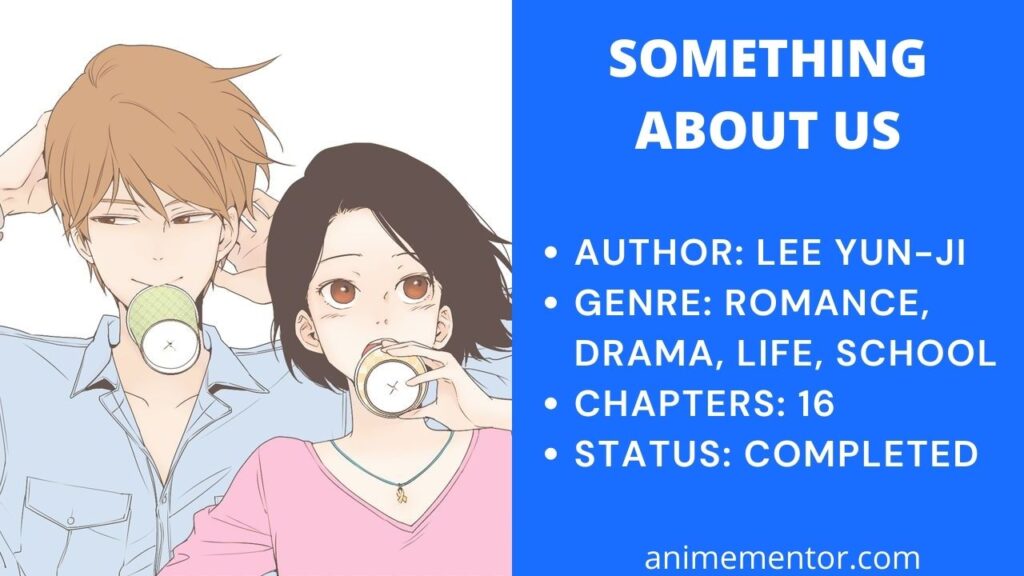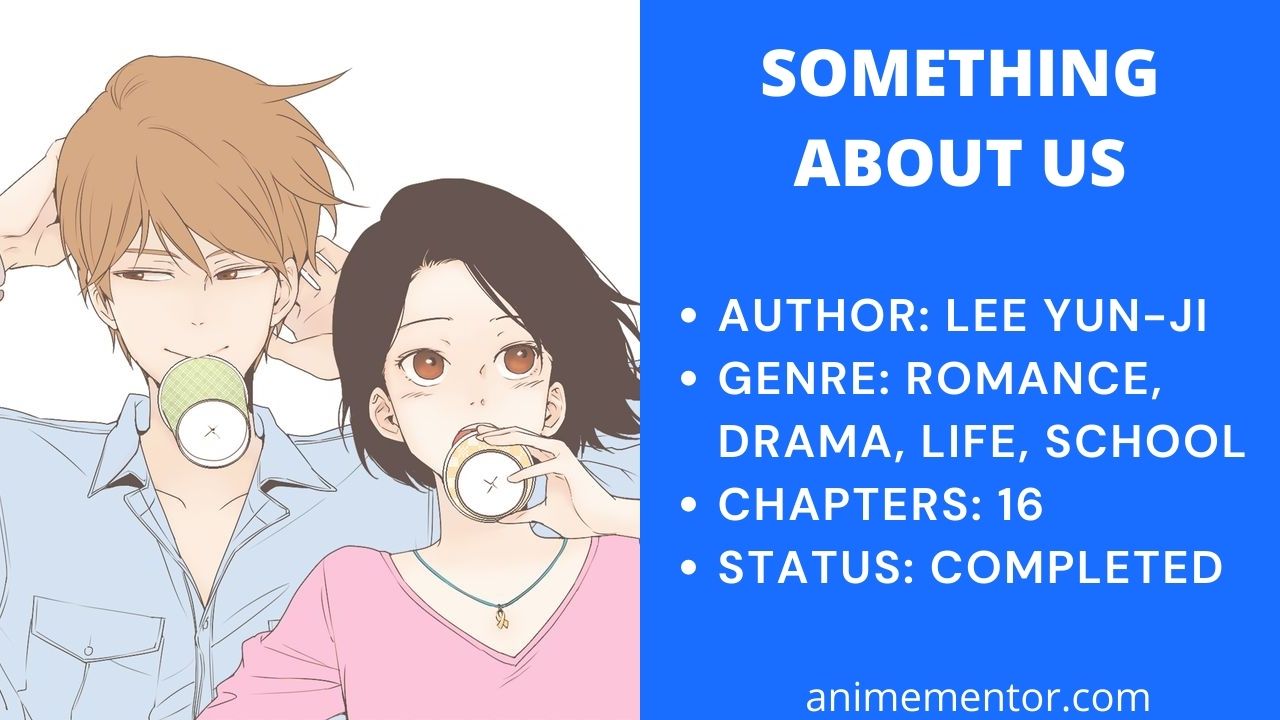 Author: LEE YUN-JI
Genre: Romance, Drama, Life, School
Chapters: 16
Status: Completed
The shortest manhwa series on our list with only 16 chapters. The story of this particular series is very calm and fast-paced. The ending is also very beautiful. The art is amazingly done for the plotline. In this short 16 chapters, the author emphasized the romance of the main characters rather than focusing on superficial plots. Finish this shot manhwa if you haven't heard of it.
Han Woojin and Doh Gahoyung are the primary characters of this series. They are very close childhood friends. However, they never thought of each other in a romantic manner. Even their close friends doubt their relationship. Their relationship grows but they always had a gap that they never crossed. Everything changed when Woojin returns from his military service. After a long time, they meet each other. Will their relationship still be the same?
1. Light and Shadow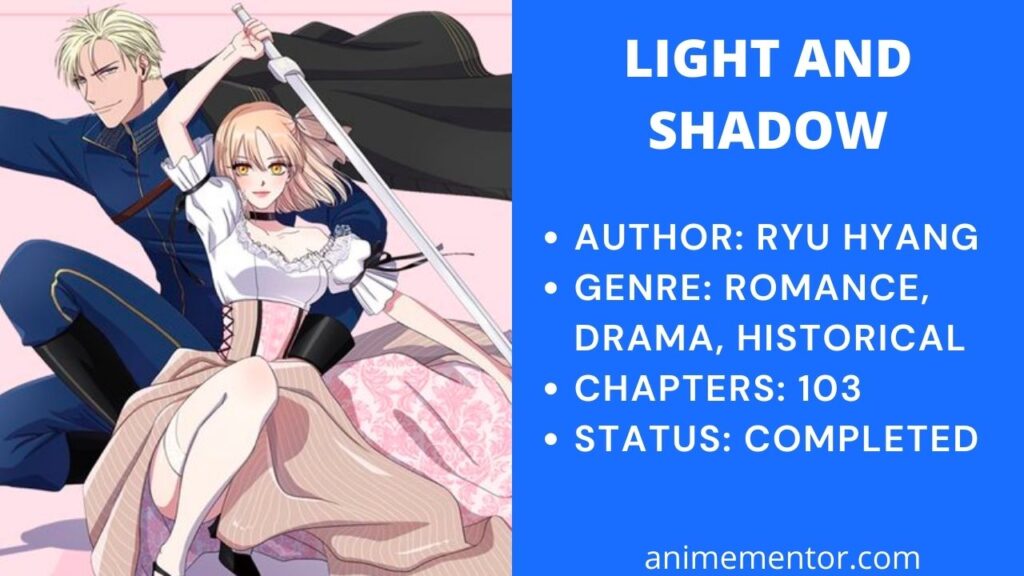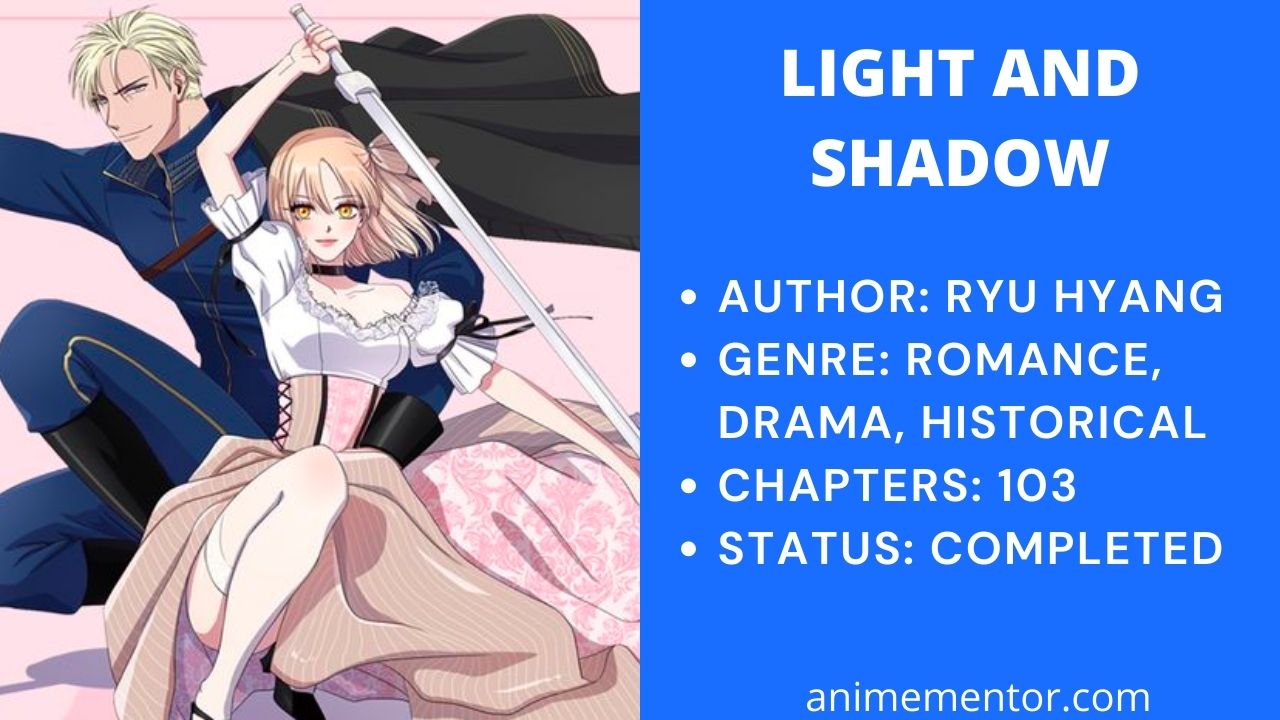 Author: RYU HYANG
Genre: Romance, Drama, Historical
Chapters: 103
Status: Completed
If you are a lover of great plot-driven manhwas this series might your favorite one. Mystery and secrets between two people will keep your heart always racing. The main characters are also very well depicted. The art is quite mesmerizing. Both the male and female lead are headstrong and true to their opinions. Their struggle to fall in love is a feat for the readers.
This manhwa depicts Duke Eli and servant Edna as its main characters. Duke Eli wanted to marry a noble daughter according to his status. Though everything changed when lowly and headstrong servant Edna forcefully married him. Eli was very insulted through this procedure marriage. However, Edna was hiding some secrets that might turn the Kingdom upside down. In this political marriage will they find freedom? Will they ever be in love? Many mysteries are yet to unfold. 
Final Words
With this, our list of top 10 romance manhwa comes to an end. I hope you like it. Tell us which one is your favorite manhwa in the comments. See you again with another awesome and thrilling manhwa list.