The Japanese manga series Demon Slayer: Kimetsu no Yaiba is written and illustrated by Koyoharu Gotouge. The manga was published in Weekly Shonen Jump by Shueisha from February 2016 to May 2020, with chapters collected in twenty-three tankbon volumes. In English, Viz Media distributed it, while Shueisha published it on their Manga Plus website. It tells the story of Tanjiro Kamado, a teenage boy who aspires to become a demon slayer after his family is killed and his little sister becomes a demon.
After his family is killed, and his sister becomes a demon, Tanjiro Kamado aspires to become a demon slayer to save his sister. The 26-episode anime series adaptation was produced by Ufotable between April and September 2019. The first film in the series, Kimetsu no Yaiba – The Movie: Mugen Train, was released in October 2020 and became the highest-grossing anime film of all time with $500M. Second season premieres in October 2021, covering the "Mugen Train" arc from the movie and the "Entertainment District" arc from the manga.
Anime Information
Demon Slayer: Kimetsu no Yaiba
Genre
Adventure,  Dark Fantasy, Martial Arts
Written by
Koyoharu Gotouge
Published by
Shueisha
Original run
15th February 2016 – 18th May 2020
Volumes
23

Anime television series

Studio
Ufotable
Licensed by

AUS Madman Entertainment
BI Anime Limited
NA Aniplex of America
SA/SEA Muse Communication

Original network
JNN (MBS, TBS)
Movie
1. Demon Slayer The Movie: Mugen Train
Original run
6th April 2019 – present
Episodes
40
Setting:
The plot is set in Taish-era Japan, where a secret club known as the Demon Slayer Corps has been fighting demons for generations. The demons are former humans who traded their humanity for power. They eat humans and have supernatural abilities, such as superhuman strength, magic, and regeneration. To kill a demon, you have to either behead it with a weapon made out of Sun Steel, inject the demon with poison made from wisteria blossoms, or expose them to sunlight. The Demon Slayers, on the other hand, are completely human; nonetheless, they use specific breathing methods known as "Breathing Styles," which give them superhuman power and resistance.
Plot: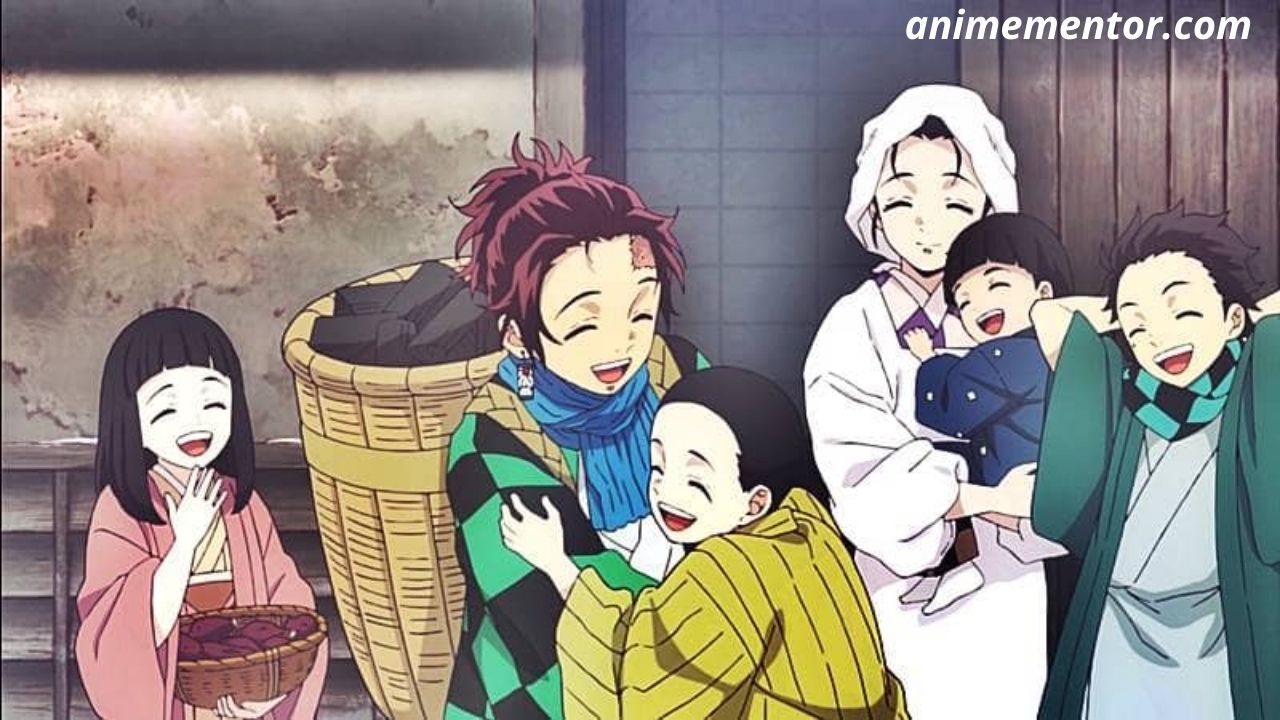 Tanjiro Kamado is an intellectual and kindhearted youngster who lives in the mountains with his parents. After his father died, he became the family's sole provider, making journeys to the surrounding hamlet to sell charcoal. He found his family had been assaulted and slain by a demon one day after returning home. Only Tanjiro and Nezuko survived the catastrophe, with Nezuko becoming a demon but still displaying human feelings and intellect. To make her sister human again Tanjiri agreed to join the demon slayer crop to beat Muzan father of all demons. Giy Tomioka, a demon slayer, recruited Tanjiro and was taken to his retired teacher, Sakonji Urokodaki, for training as a demon slayer. Thus beginning his mission to help his sister become human again and avenge his family's murder.
Tanjiro takes part in a tough exam after two years of rigorous training and is one of the few survivors to pass, formally declaring him a member of the Demon Slayer Corps. In a letter, he encounters fellow exam survivors Zenitsu Agatsuma and Inosuke Hashibira, with whom he forms an odd partnership. 
Main Characters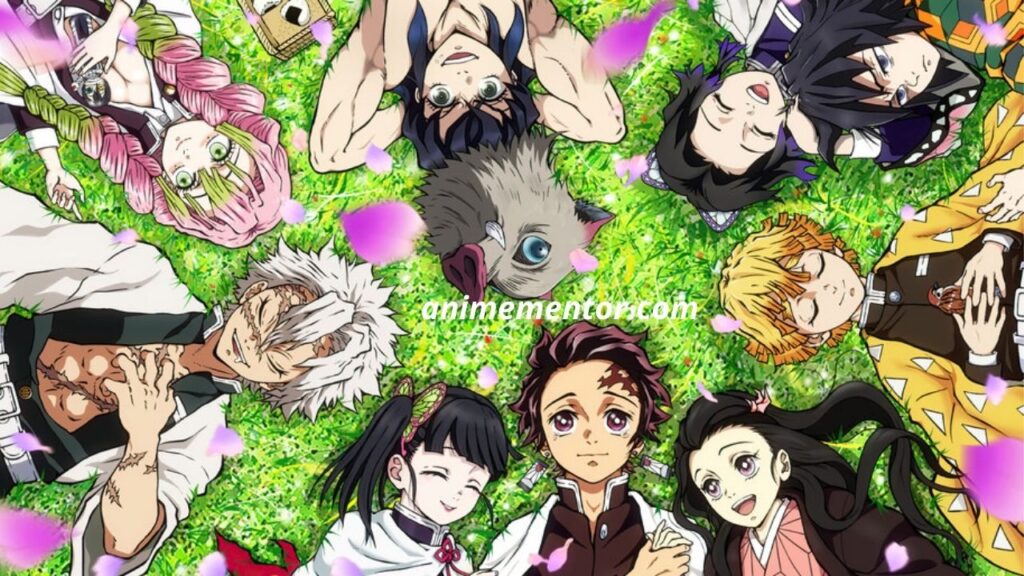 Hashiras:
Water Hashira – Giyu Tomioka

Love Hashira – Mitsuri Kanroji

Serpent Hashira – Obanai Iguro

Wind Hashira – Sanemi Shinazugawa

Stone Hashira – Gyomei Himejima

Sound Hashira – Tengen Uzui

Mist Hashira – Muichiro Tokito

Insect Hashira – Shinobu Kocho
Demon Slayers:
Kanao Tsuyuri

Tanjiro Kamado

Zenitsu Agatsuma

Inosuke Hashibira
Demons:
Muzan Kibutsuji

Nezuko Kamado

Tamayo 

Yushiro

Susamaru 

Yahaba