The Winter anime season, which runs from January to March, often has a lineup of amazing series to kick off the new year. The 2024 winter season is no different and has some of the most anticipated adaptations coming out. Here are the Best Upcoming Winter 2024 anime:
Release Date
Title
Studio
Director
January 7
7th Time Loop: The Villainess Enjoys a Carefree Life Married to Her Worst Enemy!
Studio Kai
Hornets
Kazuya Iwata
January 7
Kingdom (season 5)
Pierrot
Studio Signpost
Kenichi Imaizumi
January 12
The Weakest Tamer Began a Journey to Pick Up Trash
Studio Massket
Shigeyasu Yamauchi (Chief)
Naoki Horiuchi
January
A Sign of Affection
Ajia-do Animation Works
Yūta Murano
January
Bang Brave Bang Bravern
CygamesPictures
Masami Ōbari
January
Banished from the Hero's Party (season 2)
Studio Flad
Makoto Hoshino (Chief)
Satoshi Takafuji
January
Blue Exorcist: Shimane Illuminati Saga
Studio VOLN
Daisuke Yoshida
January
Bottom-tier Character Tomozaki 2nd Stage
Project No.9
Shinsuke Yanagi
January
Bucchigiri?!
MAPPA
Hiroko Utsumi
January
Chained Soldier
Seven Arcs
Junji Nishimura (Chief)
Gorō Kuji
January
Cherry Magic! Thirty Years of Virginity Can Make You a Wizard?!
Satelight
Yoshiko Okuda
January
Classroom of the Elite (season 3)
Lerche
Seiji Kishi (Chief)
Hiroyuki Hashimoto (Chief)
Yoshihito Nishōji
January
Delicious in Dungeon
Studio Trigger
Yoshihiro Miyajima
January
Doctor Elise
Maho Film
Kumiko Habara
January
Fluffy Paradise
EMT Squared
Jun'ichi Kitamura
January
Gushing over Magical Girls
Asahi Production
Masato Suzuki
Atsushi Ōtsuki
January
Hari Maware! Koinu
OperaHouse
Ai Ikegaya
January
High Card (season 2)
Studio Hibari
Junichi Wada
January
Hokkaido Gals Are Super Adorable!
Silver Link
Blade
Mirai Minato (Chief)
Misuzu Hoshino
January
Ishura
Passione
Sanzigen (CGI)
Takeo Takahashi (Chief)
Yuki Ogawa
January
Mashle: Magic and Muscles (season 2)
A-1 Pictures
Tomoya Tanaka
January
Metallic Rouge
Bones
Yutaka Izubuchi (Chief)
Motonobu Hori
January
Monthly Mōsō Science
OLM Team Yoshioka
Chizuru Miyawaki
January
Mr. Villain's Day Off
Shin-Ei Animation
SynergySP
Yoshinori Odaka
January
My Instant Death Ability Is So Overpowered
Okuruto Noboru
Masakazu Hishida
January
Pon no Michi
OLM
Tatsuma Minamikawa
January
Sengoku Youko
White Fox
Masahiro Aizawa
January
Shaman King: Flowers
Bridge
Takeshi Furuta
January
Snack Basue
Studio Puyukai
Minoru Ashina
January
Solo Leveling
A-1 Pictures
Shunsuke Nakashige
January
Synduality: Noir (part 2)
Eight Bit
Yusuke Yamamoto
January
Tales of Wedding Rings
Staple Entertainment
Takashi Naoya
January
The Dangers in My Heart (season 2)
Shin-Ei Animation
Hiroaki Akagi
January
The Fire Hunter (season 2)
Signal.MD
Junji Nishimura
January
The Foolish Angel Dances with the Devil
Children's Playground Entertainment
Itsuro Kawasaki
January
The Strongest Tank's Labyrinth Raids
Studio Polon
Mitsutaka Noshitani
January
The Unwanted Undead Adventurer
Connect
Noriaki Akitaya
January
The Witch and the Beast
Yokohama Animation Laboratory
Takayuki Hamana
January
The Wrong Way to Use Healing Magic
Studio Add
Shin-Ei Animation
Takahide Ogata
January
Tis Time for "Torture," Princess
Pine Jam
Yōko Kanemori
January
Tsukimichi: Moonlit Fantasy (season 2)
J.C.Staff
Shinji Ishihira
January
Urusei Yatsura (season 2)
David Production
Takahiro Kamei
Hideya Takahashi
Yasuhiro Kimura
January
Villainess Level 99
Jumondou
Minoru Yamaoka
January
Whisper Me a Love Song
Cloud Hearts
Yokohama Animation Laboratory
Cai Xinya
Whisper Me a Love Song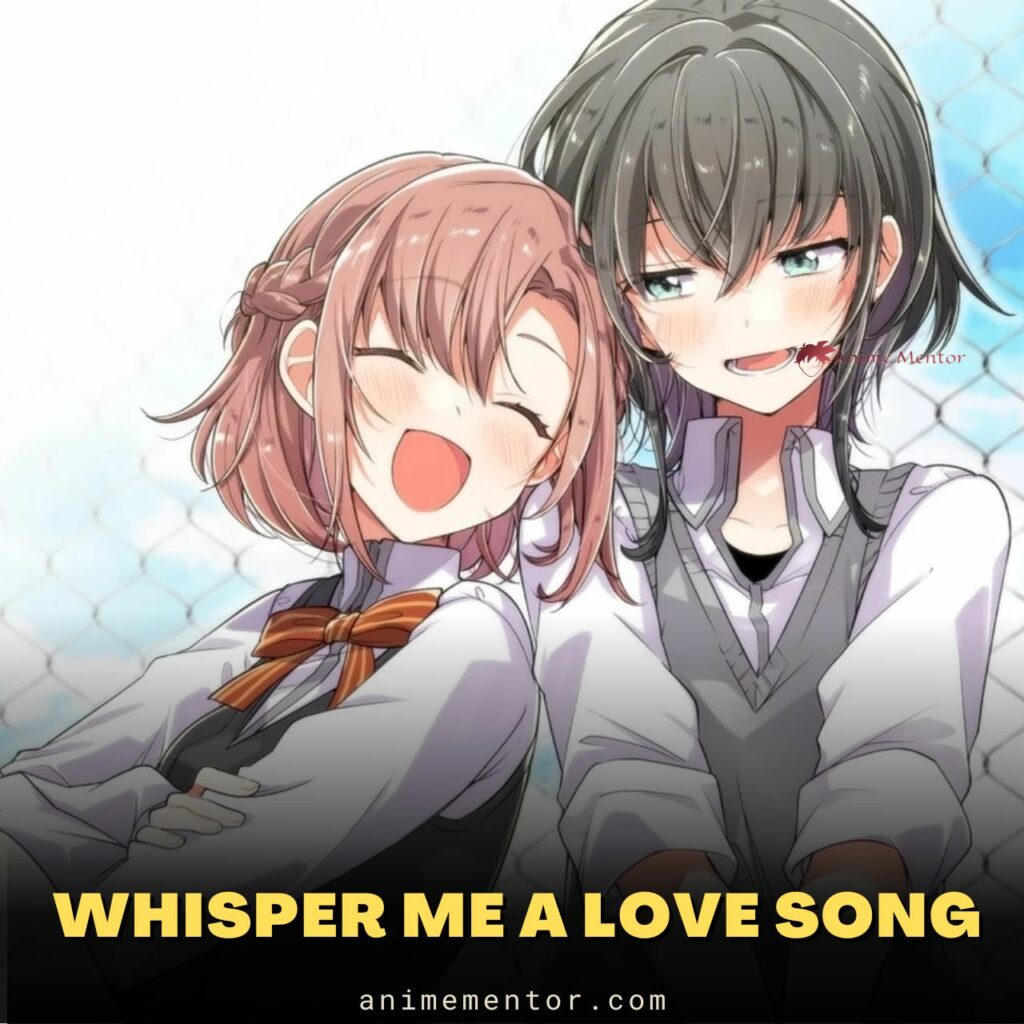 Whisper Me a Love Song is a beautiful romance anime that is bound to capture the hearts of fans upon release. The series follows the main character, Yori, as she attracts an underclassman named Himari with her music and eventually even catches feelings for her.
However, after finding that Himari only liked Yori for her musical talents, the innocent Yori begins to think about what Love actually means while trying to have her feelings reciprocated.
Whisper Me a Love Song is a purely romantic story with an engaging Yuri plotline and fantastic development between the characters.
The Danger in My Heart Season 2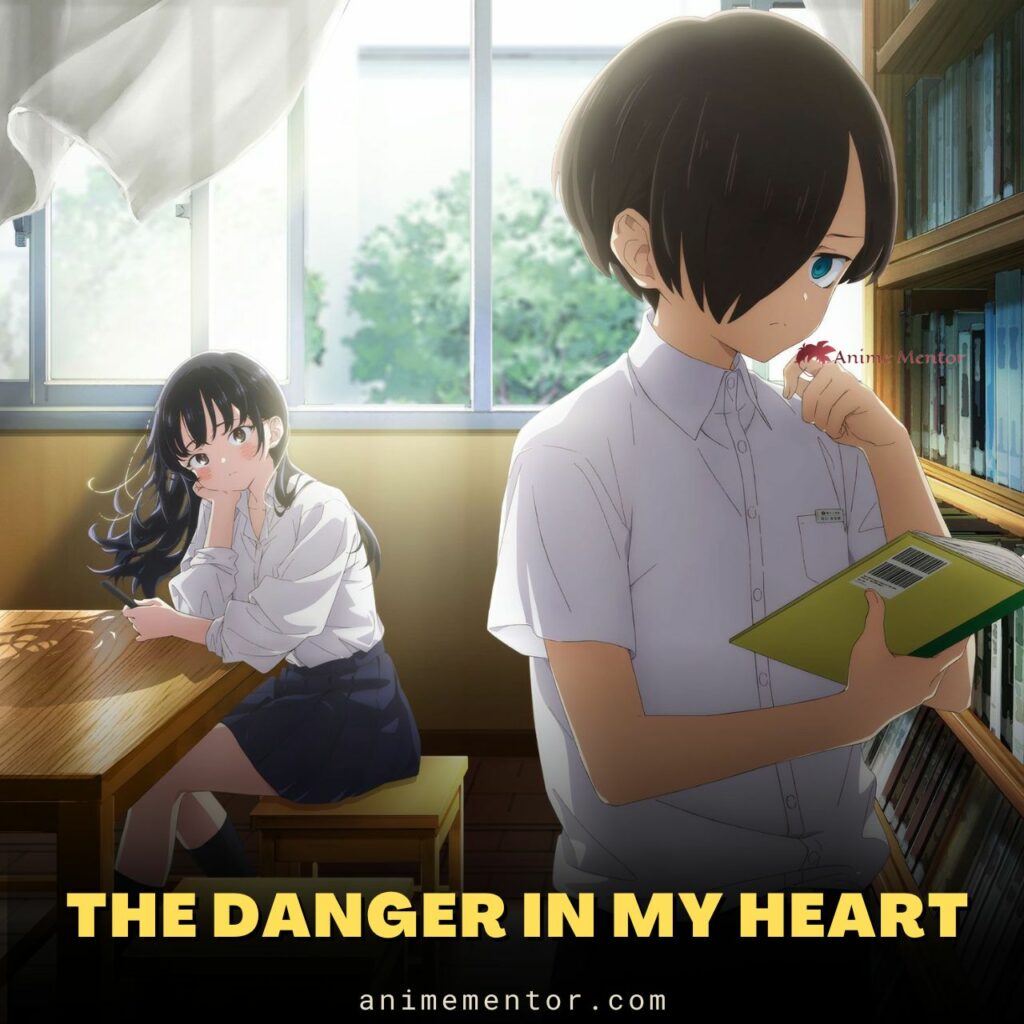 With its first season, The Dangers in My Heart has already become a fan-favorite series that leaves audiences constantly entertained with its comedic scenes as well as romantic undertones.
The anime introduces us to a young boy named Kyutarou who believes himself to be a psychotic killer. While wishing to kill a bright classmate named Anna, he often runs into her and finds that she herself is quite strange and clumsy.
As these two keep spending time through the story, they gradually form a bond which seems to be growing into something more. The upcoming second season promises to feature many more hilarious as well as endearing moments that make us more attached to its main characters.
Mashle Season 2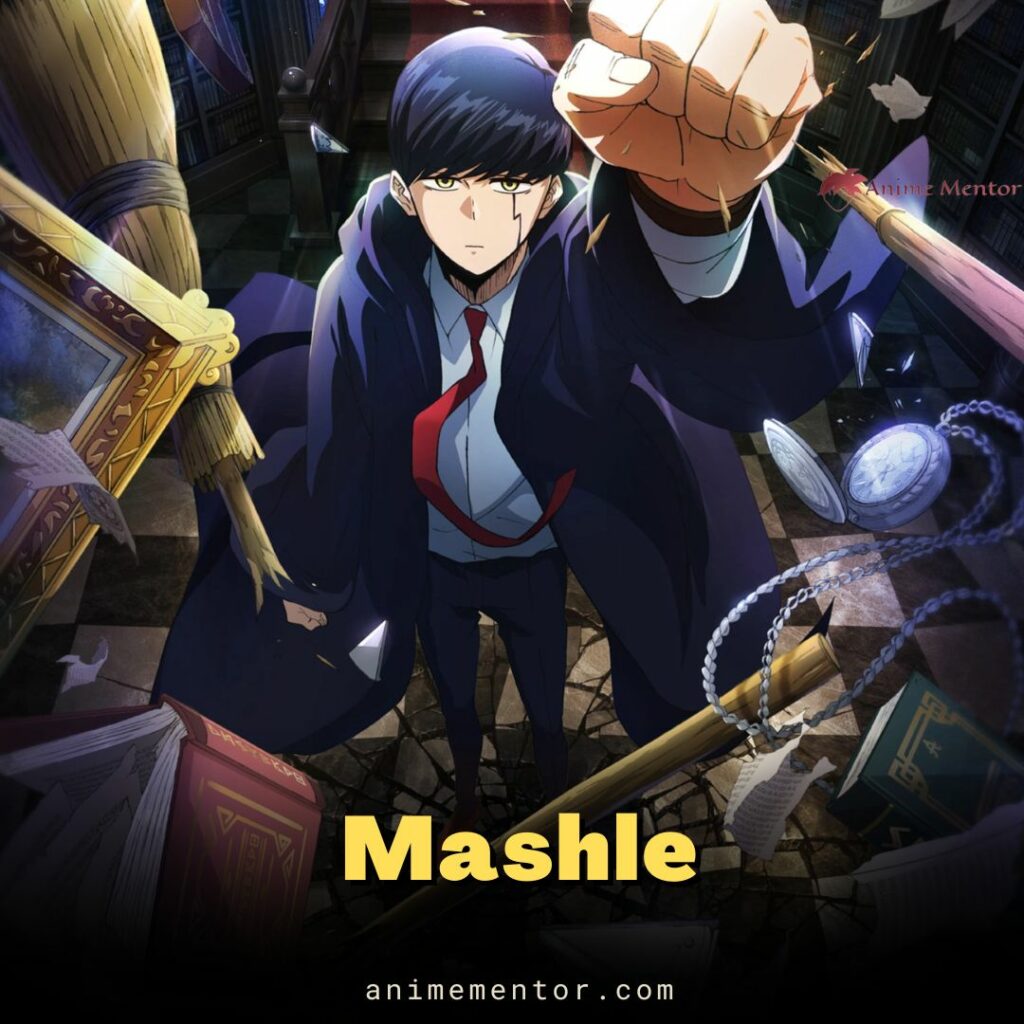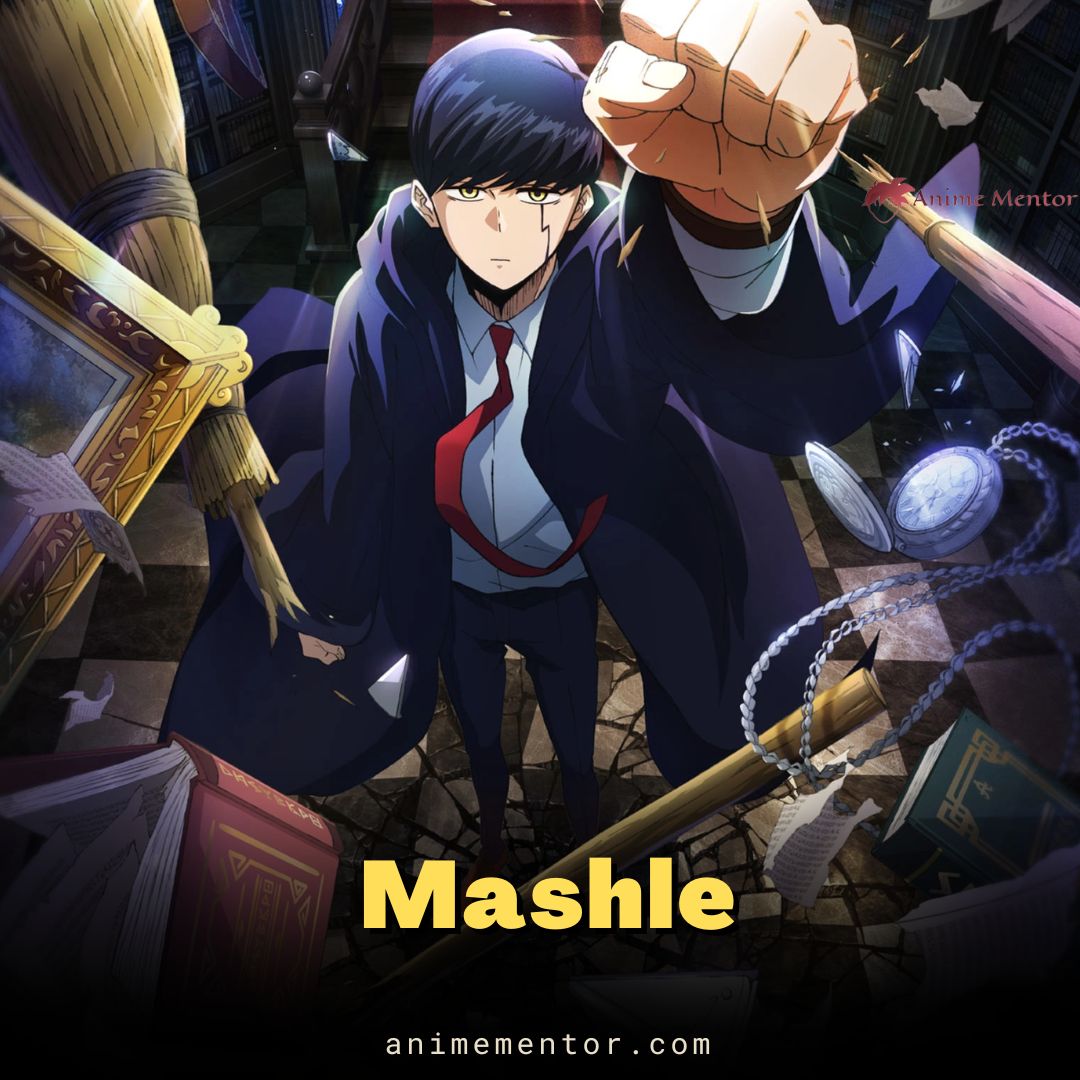 In a magical world where those without powers are severely persecuted, Mashle tells the story of a boy named Mash who was born ordinary. However, to make up for this, Mash has developed his physical capabilities to the level where he can fight the most powerful of opponents.
In order to protect his family from the authorities, Mash eventually joins a prestigious magic academy and aims to reach its top with just his muscles. The first season of the anime introduced us to the extremely fun story of Mashle while also showcasing the ridiculous power Mash possesses.
The second season is set to follow the Divine Visionary Selection Exam, where Mash will have to compete against several other unique characters and finally achieve his goal of surpassing all his peers. With exhilarating fights, a memorable cast and funny gag humor, Mashle Season 2 will undoubtedly be one anime to look out for in the season.
Jaku-Chara Tomozaki-kun 2nd Stage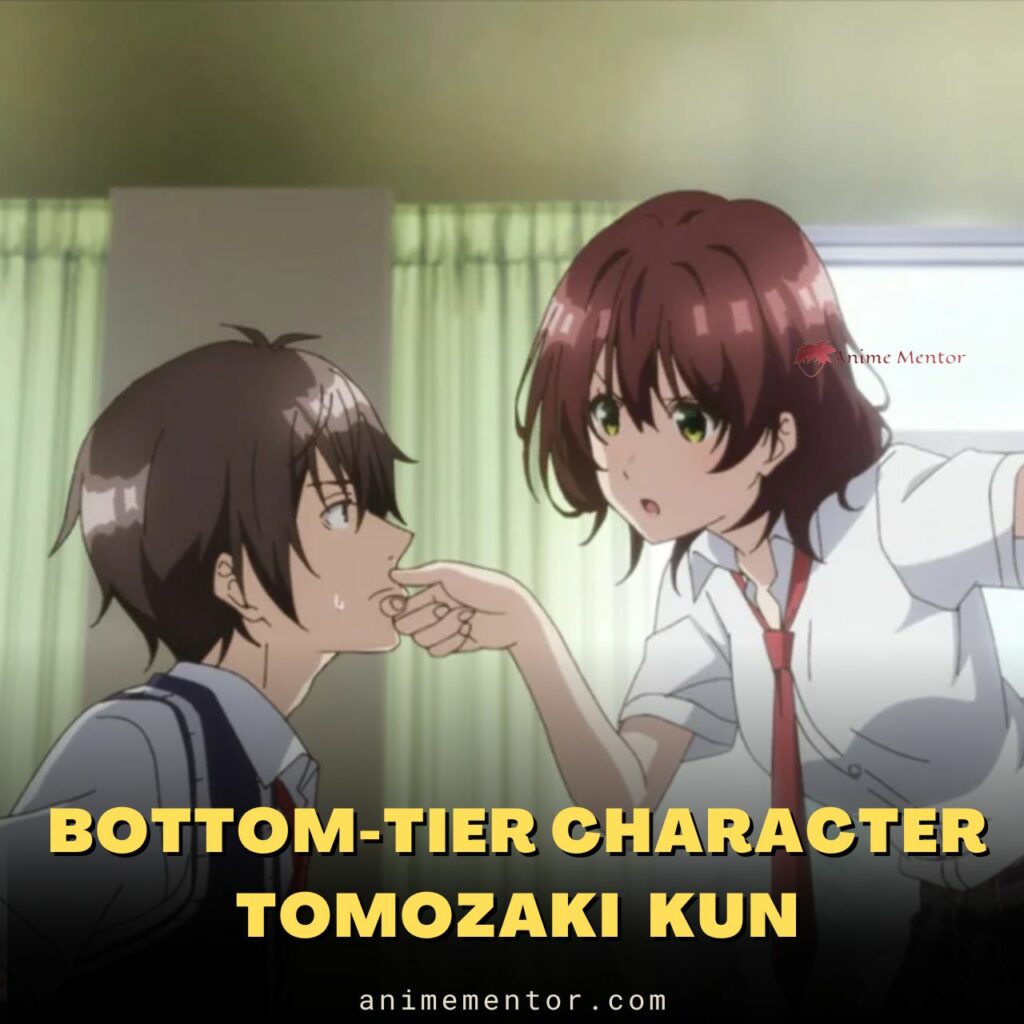 The Winter 2024 season already has several amazing romance stories in store for fans, and Jaku-Chara Tomozaki-kun is yet another enjoyable addition to this. The series follows an anti-social gamer named Tomozaki who is extremely introverted.
While meeting another gamer, however, he is shocked when their identity is revealed to be a bright girl named Aoi Hinami. Seeing Fumiya's personality, she takes it upon herself to help him in interacting with others.
By finally stepping out of the gaming world, Fumiya will go through several newer experiences and even finally have the chance to find love.
Chained Soldier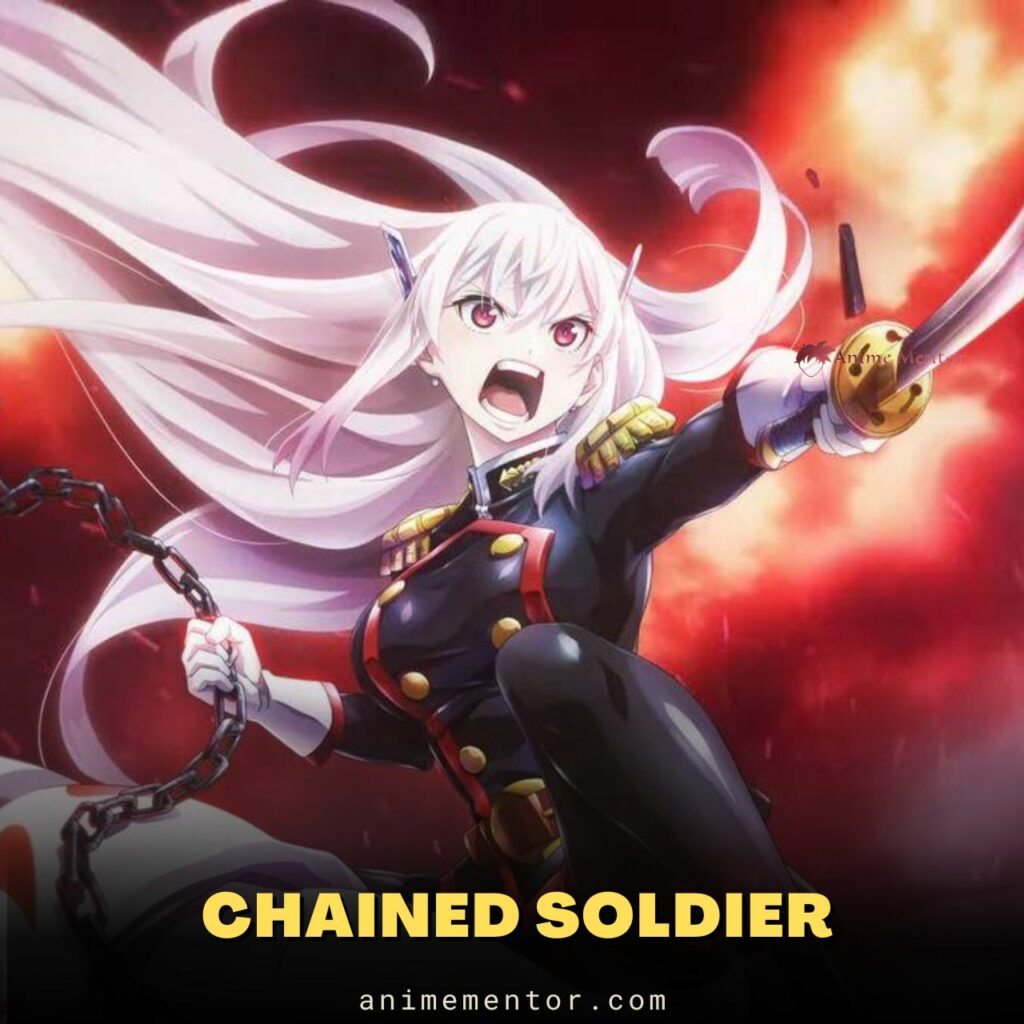 For all the Ecchi-Harem lovers out there, Chained Soldier is an exciting and steamy story that fans can eagerly look forward to.
In a world where fearsome monsters from another dimension cause rampant destruction, an elite group of women with powers form an anti-demon corps that works towards ensuring the safety of humanity.
The protagonist, a boy named Yuuki, ends up getting dragged into this world as he mistakenly stumbles onto another dimension and is rescued by a high-ranking chief of the Corps. Seeing his potential to assist them, Yuuki becomes the only male to join this group filled with women.
Unsurprisingly, this leads to a lot of fan service as well as thrilling battles between the characters and monsters.
Blue Exorcist: Shimane Illuminati Saga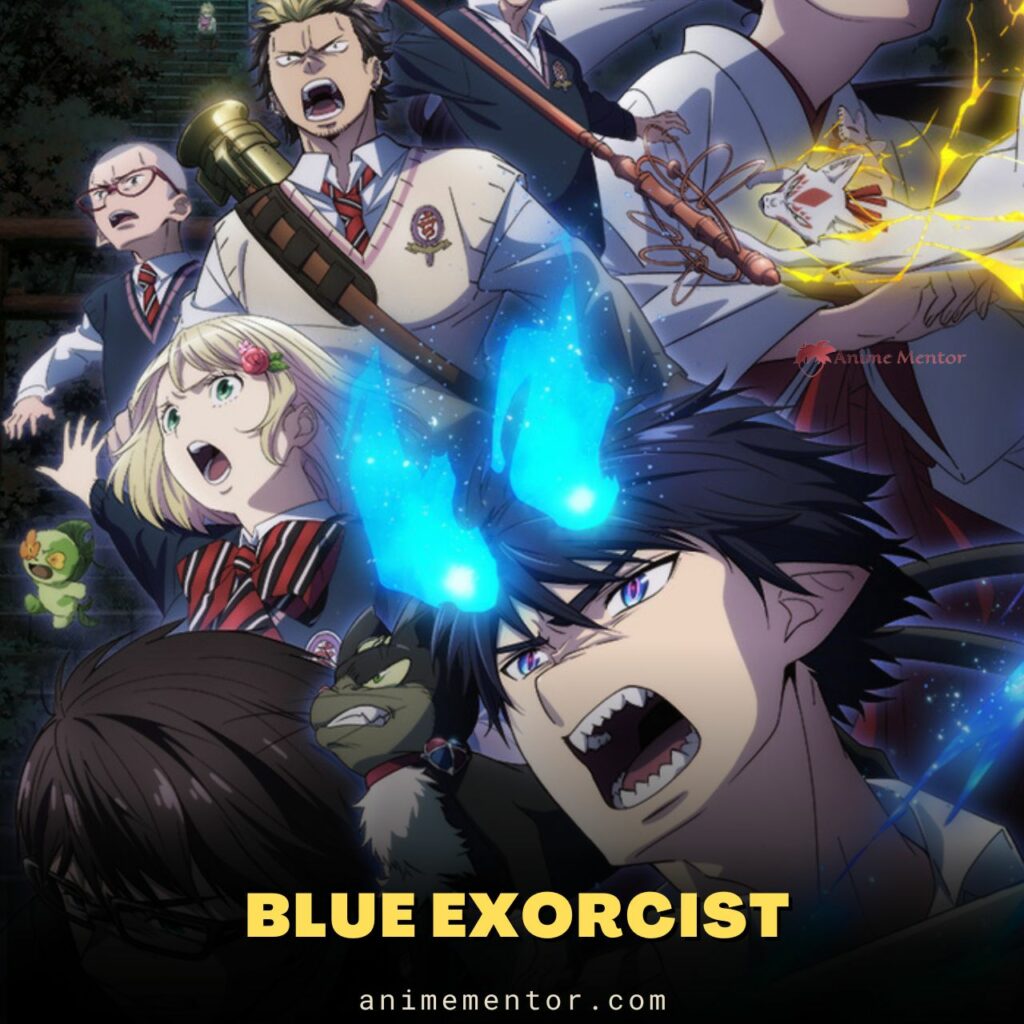 After a long hiatus, Blue Exorcist is finally back with season 3. In a world with both humans and demons, Blue Exorcist follows a young boy named Rin, who seems to be ordinary at first glance.
However, to his surprise, he soon finds out that he is the son of Satan and that his father has very evil plans for the human world he currently stays in.
To protect those he loves, Rin trains in order to become an exorcist who can combat demons.
The third season of the series will revolve around Rin and his friends fighting the Illuminati, a mysterious organization that wishes to revive Satan and unleash chaos upon the world.
With many fans lauding this as one of the best arcs in the series, anime watchers have plenty of reason to be excited for the return of Bleu Exorcist.
A Sign of Affection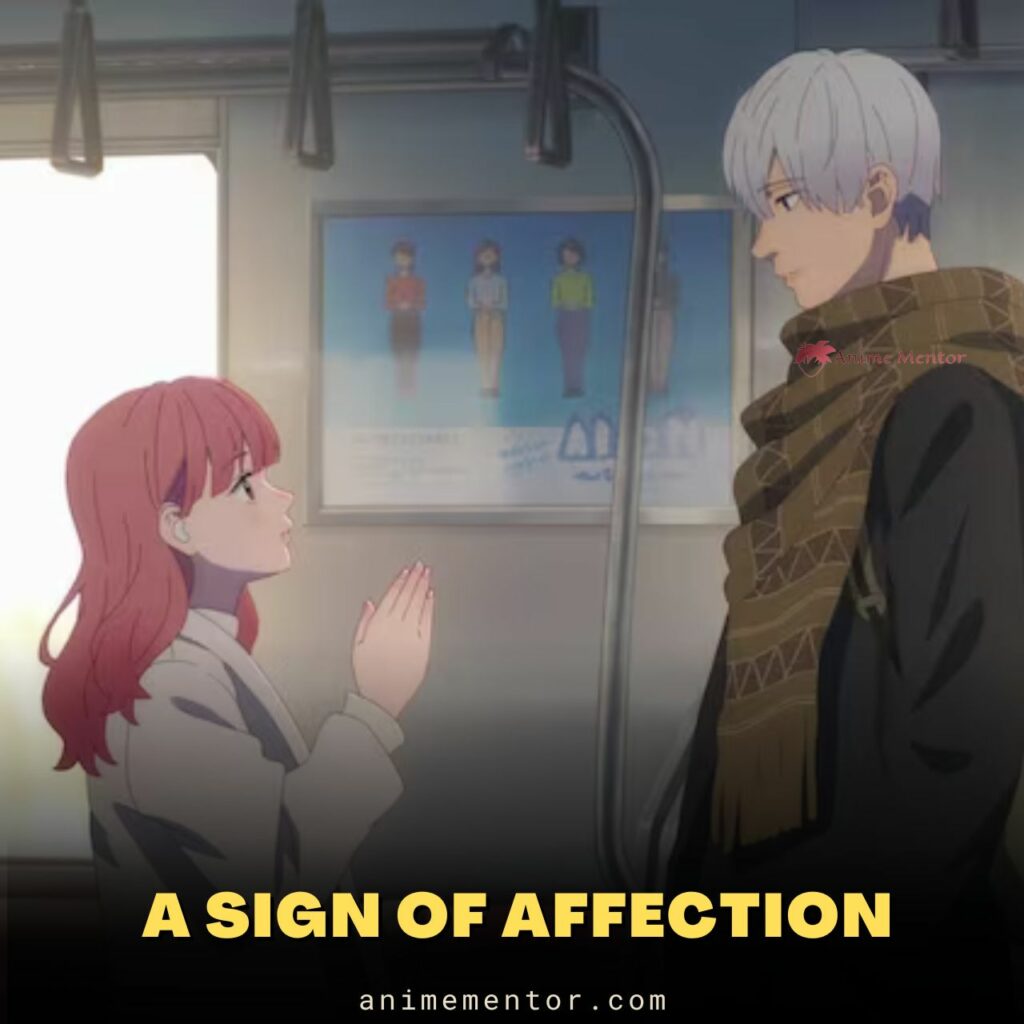 Even in a season filled with Romance Anime, the Shoujo sensation "A Sign of Affection" is assured to make its mark with its light-hearted and extremely cute story.
The series follows a girl named Yuki who has a hearing impairment. However, not letting this hold her back, she spends her days like any ordinary student.
Her life takes a drastic change one day when she runs into a multilingual boy named Itsumi. Unlike others, he does not seem to be affected when hearing of Yuki's condition and is even a source of fascination for her.
As the two of them spend more and more time together and share their experiences, they begin finding comfort in each other.
No matter what genre of anime you like, A Sign of Affection is one series you definitely want to try.
Tsukimichi -Moonlit Fantasy- Season 2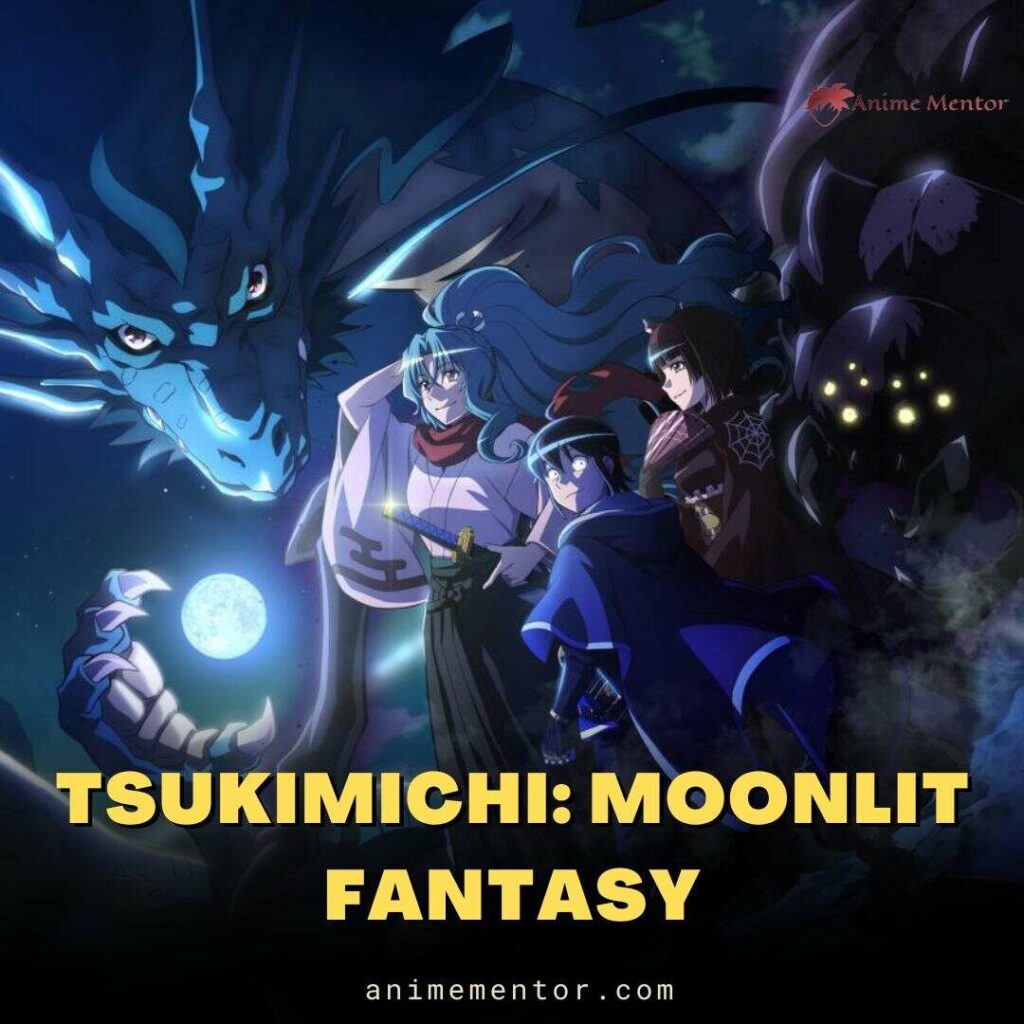 The first season of Tsukimichi took everyone by surprise as it introduced us to a fresh Isekai story with very distinctive characters and a likeable protagonist.
The anime tells the story of a man named Makoto who was meant to become the hero of another world. However, after the goddess finds him to be hideous, she throws him away to a corner of the world while only giving him the ability to understand all languages.
Despite this setback, Makoto keeps moving forward while meeting several kinds of creatures and building a peaceful society of co-existence.
At the same time, he also faces off against powerful enemies who bring out the true power Makoto has.
Season 2 of the anime will stay true to its adventurous roots as Makoto tries to integrate himself with human civilization and even confronts many hurdles on his path.
Classroom of the Elite Season 3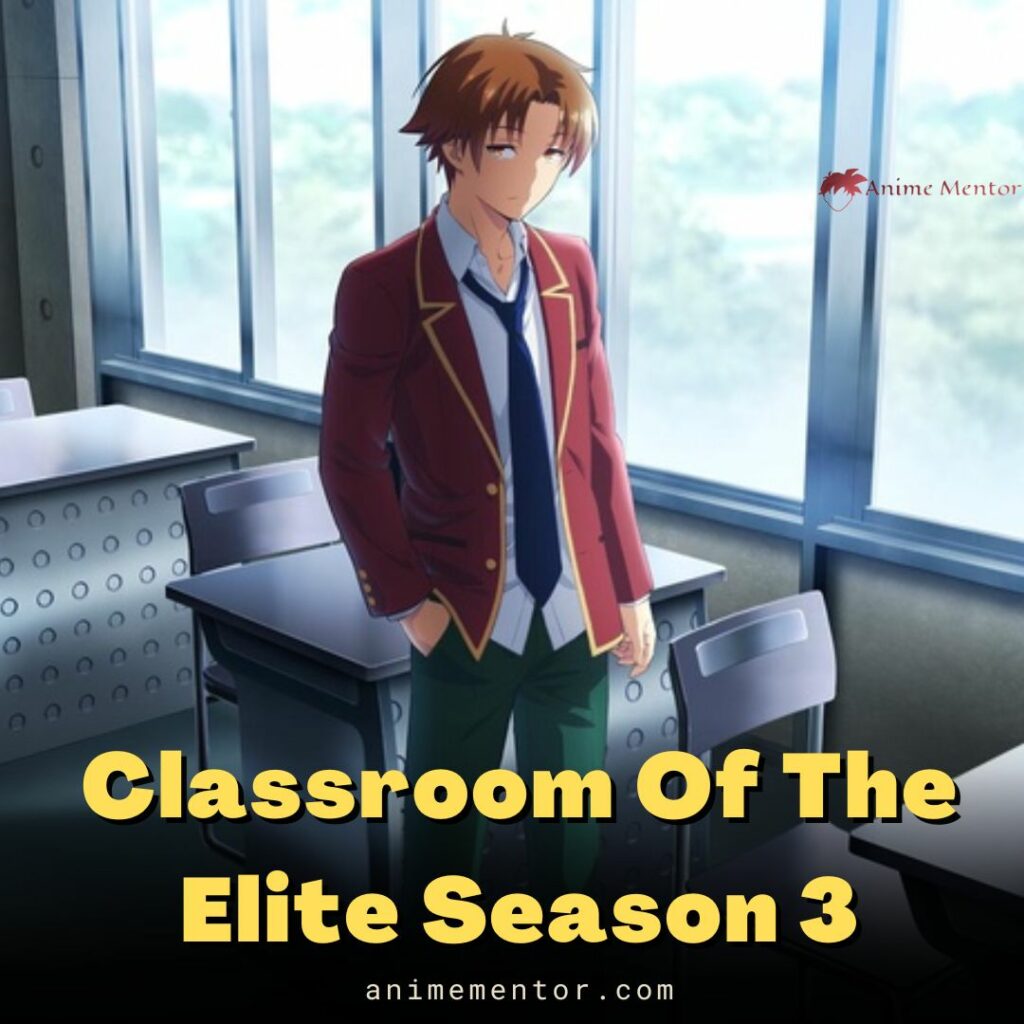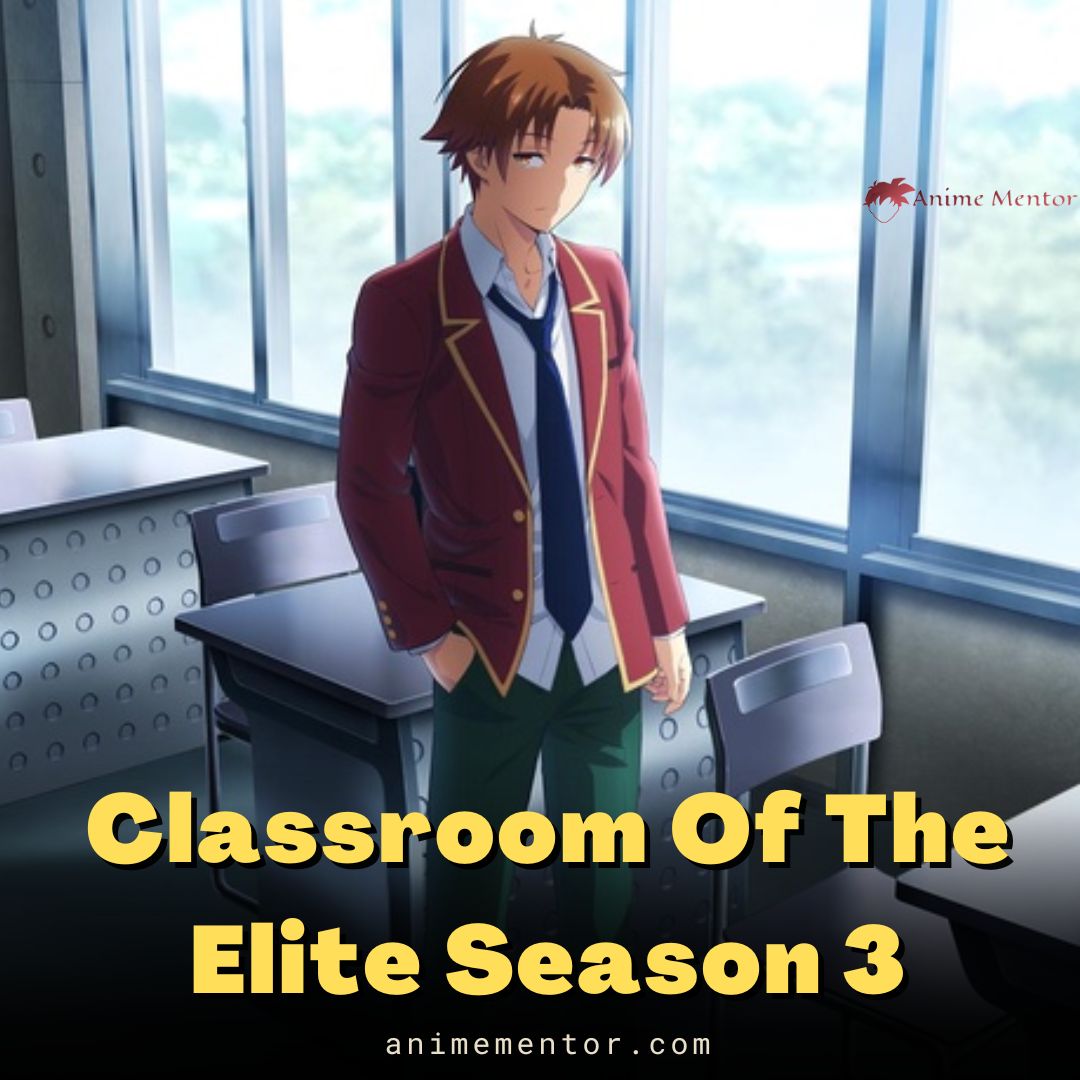 Classroom of the Elite has set itself apart from other anime with a school setting through a plot featuring mind-bending twists as well as a genius protagonist.
The series follows Kiyotaka Ayanokoji as he joins a hugely competitive school where the strong are rewarded and the weak are left behind. While wishing to be a background character, he is roped into many of the competitions between classes and we get to see the true threat he poses to others.
Through its mysterious protagonist who is different from many other anime, Classroom of the Elite is a unique series that keeps you on the edge of your seat.
The upcoming third season will follow the battle of wits between Manabu Horikita and Miyabi Nagumo as we are taken on yet another gripping challenge in the series.
Haikyuu!! Movie: Battle of the Garbage Dump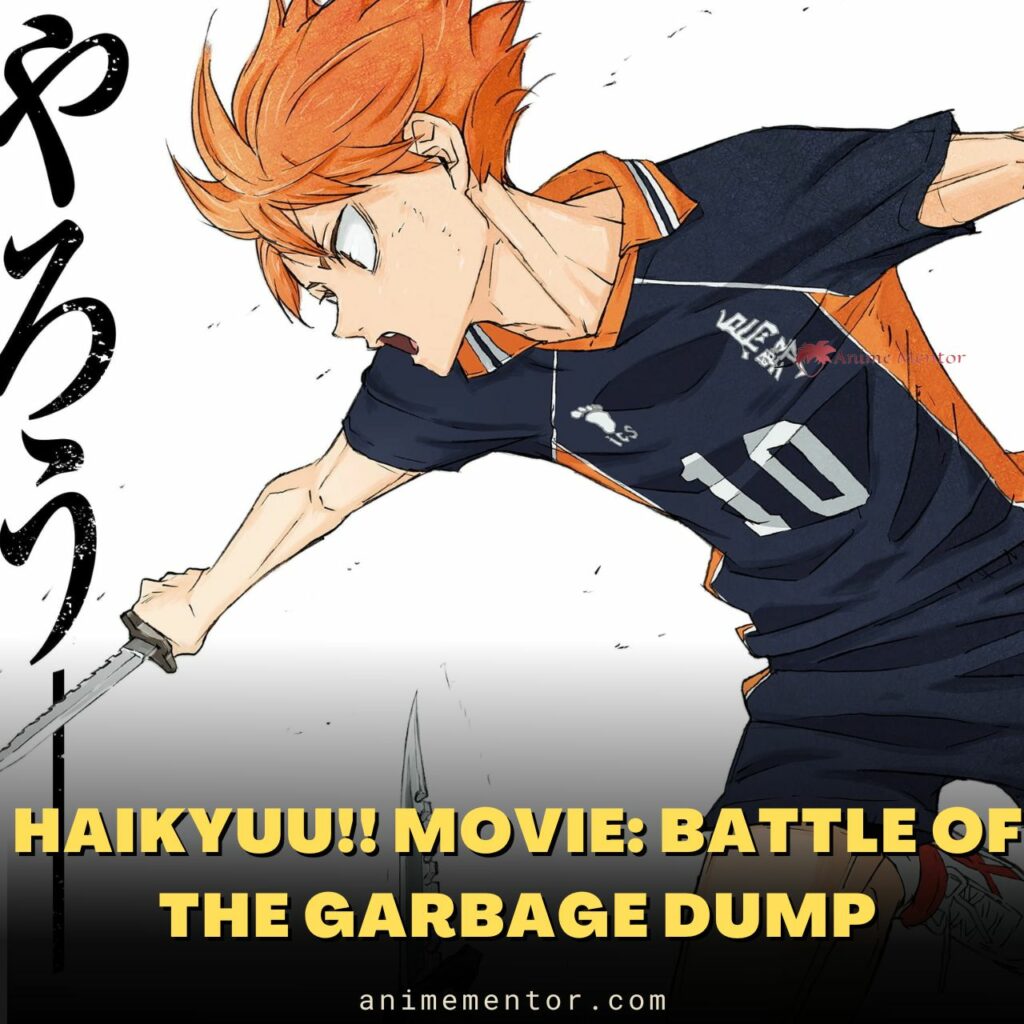 After a long wait, the exciting volleyball masterpiece, Haikyuu, is finally returning to cover one of its most anticipated parts ever. The upcoming movie is currently scheduled to release on February 16th, 2024 and will adapt the Karasuno vs Nekoma match that has been built up from the very start.
While the most recent season did face criticism for its declining quality of animation, fans can be sure that the movie will deliver stellar visuals to complement this exhilarating match filled with memorable moments.
The main thing that would set apart this movie is that fans have been invested in characters from both Karasuno and Nekoma throughout the series. Due to this, the highs and lows during the course of the match would have a deep emotional impact on all viewers as we sit at the edge of our seats for the thrilling conclusion of this battle.
Solo Leveling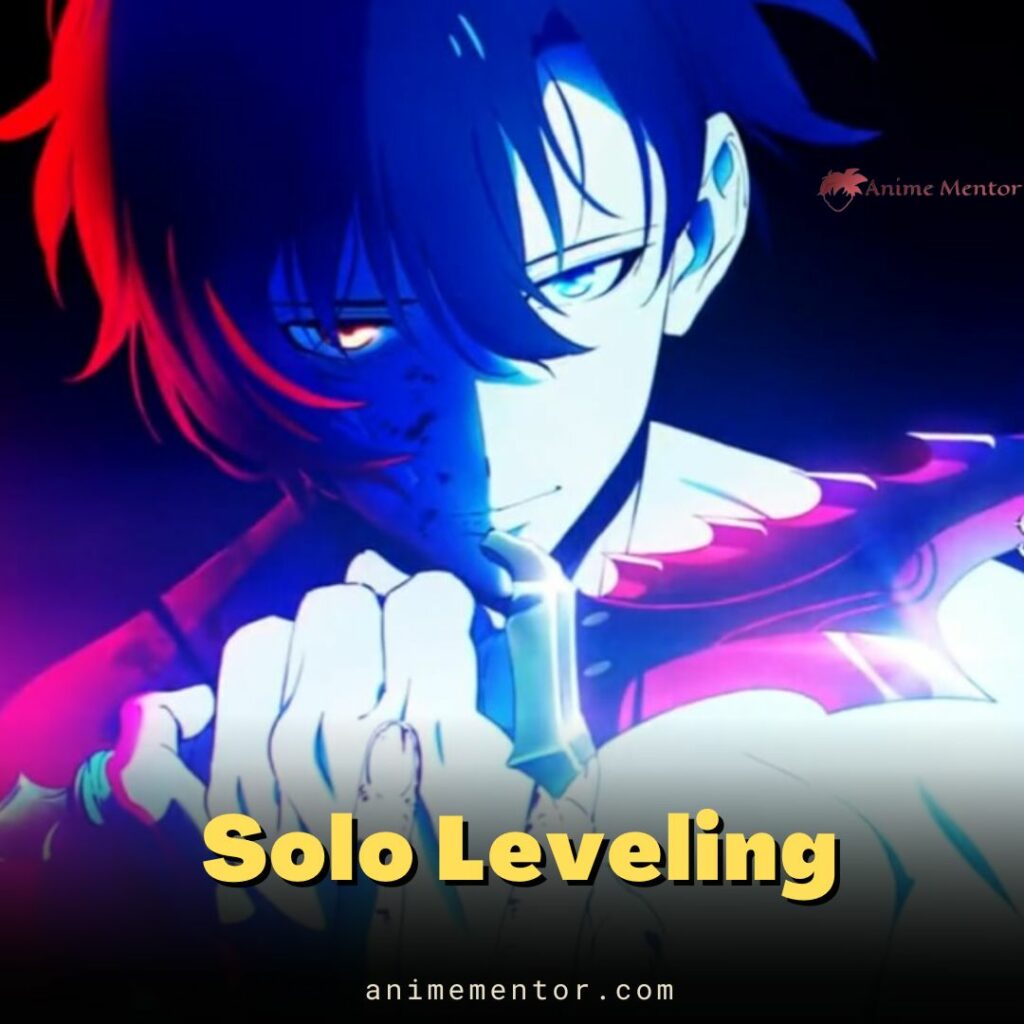 Solo Leveling is arguably the most hyped anime coming out next year, and for good reason. In a world where monsters from other worlds attack humans through inter-connecting gates, humans are gifted with supernatural abilities to defend themselves and come to be known as Hunters.
The protagonist, Sung Jin-Woo, is a man known as the weakest hunter in the world and is constantly made fun of. However, after a shocking incident, his entire life changes. With a mysterious system that he acquires and assists him in leveling up, Sung Jin-Woo gradually grows in strength to protect his loved ones as well as humanity.
Solo Leveling is filled with gorgeous art, a cool main character and electrifying fights that completely immerse you. With A-1 Pictures taking on the task of adapting the series, there is no doubt in our minds that this is going to be the best upcoming anime in Winter 2024.