"Goblin Slayer" is a popular Japanese dark fantasy light novel and anime series written by Kumo Kagyu. The story follows the adventures of a character known as Goblin Slayer, a mysterious and stoic warrior dedicated to eradicating goblins from the world.
While the series features a wide range of characters, here you will get Goblin Slayer All Characters Age, Height, Birthday & More.
| Character | Age | Height | VA | Description |
| --- | --- | --- | --- | --- |
| Goblin Slayer | 20+ | 175 cm | Yūichirō Umehara | Titular main character known for killing goblins. He's a talented warrior who is cautious and caring. |
| Priestess | 15 | 148 cm | Yui Ogura | The first to join Goblin Slayer, she's pretty and kind, but can be easily overwhelmed by strong enemies. |
| Sword Maiden | 25+ | Not specified | Endou, Aya | An archbishop of great beauty and power, haunted by a tragic past. |
| Ushikai Musume (Hero) | 15 | Not specified | Iguchi, Yuka | Platinum-ranked adventurer with a desire to protect the world. |
| Cow Girl | 18 | 164 cm | Yuka Iguchi | Energetic farmer with a strong attraction to Goblin Slayer. |
| High Elf Archer | 2000 | 164 cm | Nao Tōyama | Skilled archer, innocent, short-tempered, and young for an elf. |
| Dwarf Shaman | 107 | 150 cm | Yuichi Nakamura | Talented adventurer and spellcaster with a cheerful demeanor. |
| Guild Girl | Not specified | Not specified | Uchida Maaya | The receptionist at the adventurer's guild, known for her efficiency and professionalism. |
| Lizard Priest | Not specified | Not specified | Tomokazu Sugita | A lizardman priest with unique customs and a calm personality. |
| Witch | Not specified | Not specified | | A mysterious spellcaster who helps the group with her magic. |
| Spearman | Not specified | Not specified | Matsuoka, Yoshitsugu | A skilled warrior and member of Goblin Slayer's party. |
Goblin Slayer (Age: 20+)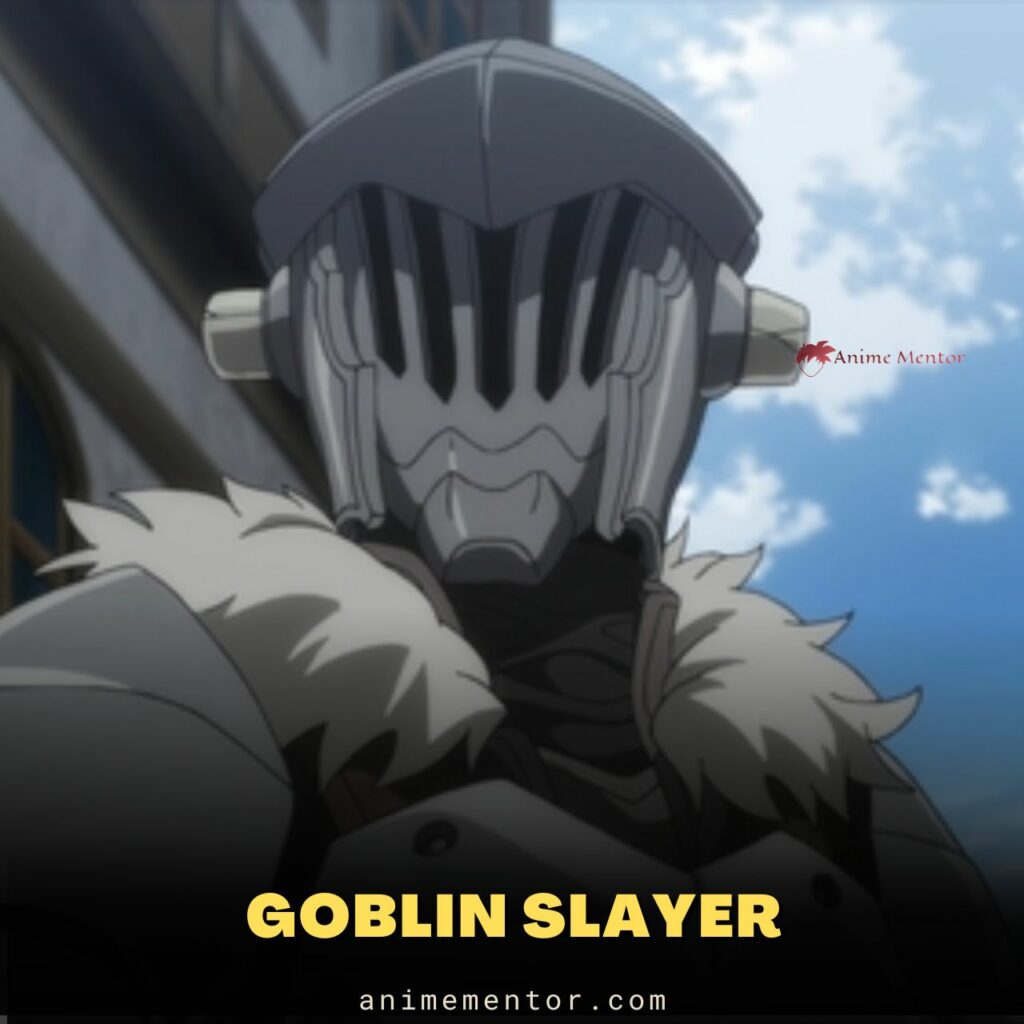 Goblin Slayer is the titular main character of the series and is mainly known for his intimidating presence and disdain for Goblins. He stands at a height of 175 cm and opposite to what many believe, he is said to be very handsome beneath his mask.
He is a very talented warrior who is always attentive to prevent any sort of danger. He is also surprisingly kind and caring while being curious to learn about new things. However, what he is most known for is his crazy obsession to brutally kill goblins due to a tragic event in his past.
Priestess (Age: 15)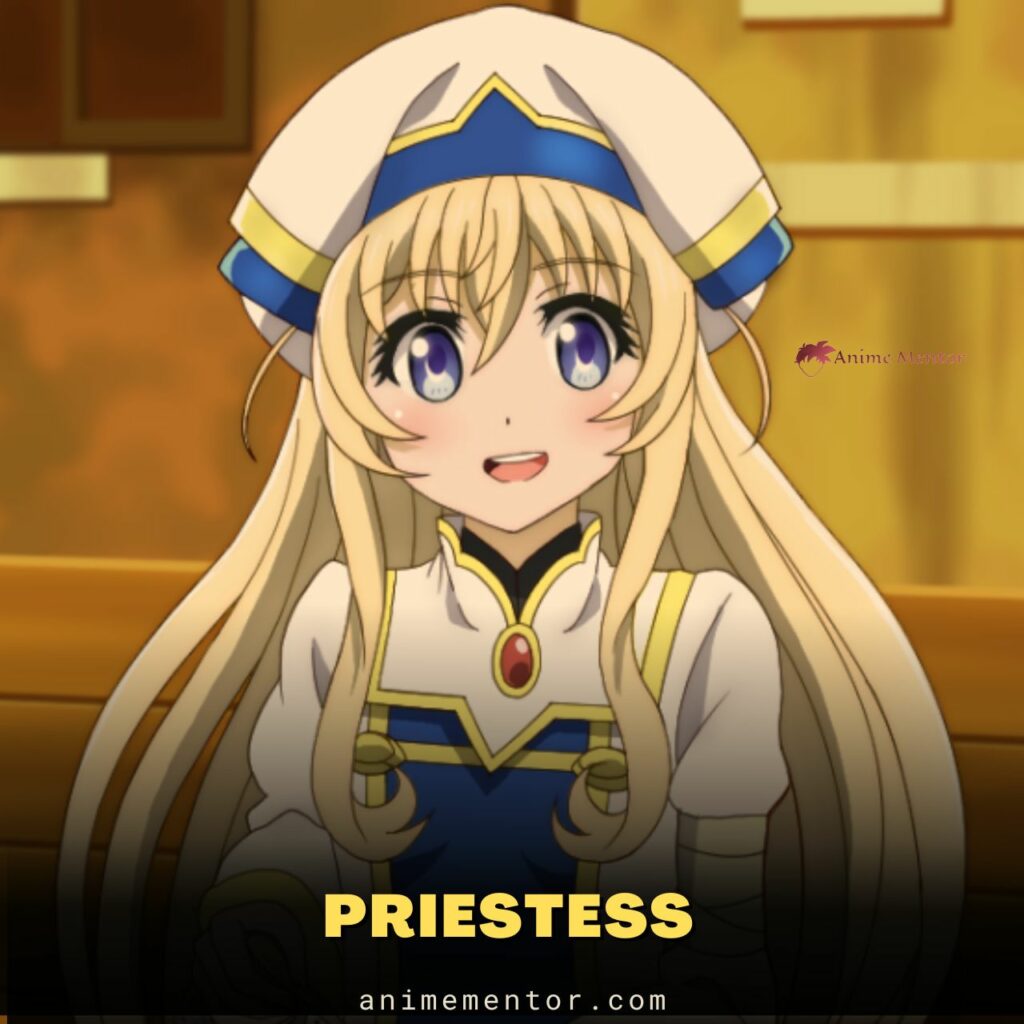 Priestess, also known as Onna Shinkan, is the main female protagonist of the series and the first person who joined the Goblin Slayer on his adventures. She is 148 cm tall and has the occupation of an adventurer.
As one would expect from her appearance, Priestess is a pretty and kind person who is very accommodating of others. Her nature also sets her back several times in this brutal world, however, as she easily loses herself in the face of strong enemies.
Sword Maiden Tsurugi no Otome(Age: 25+)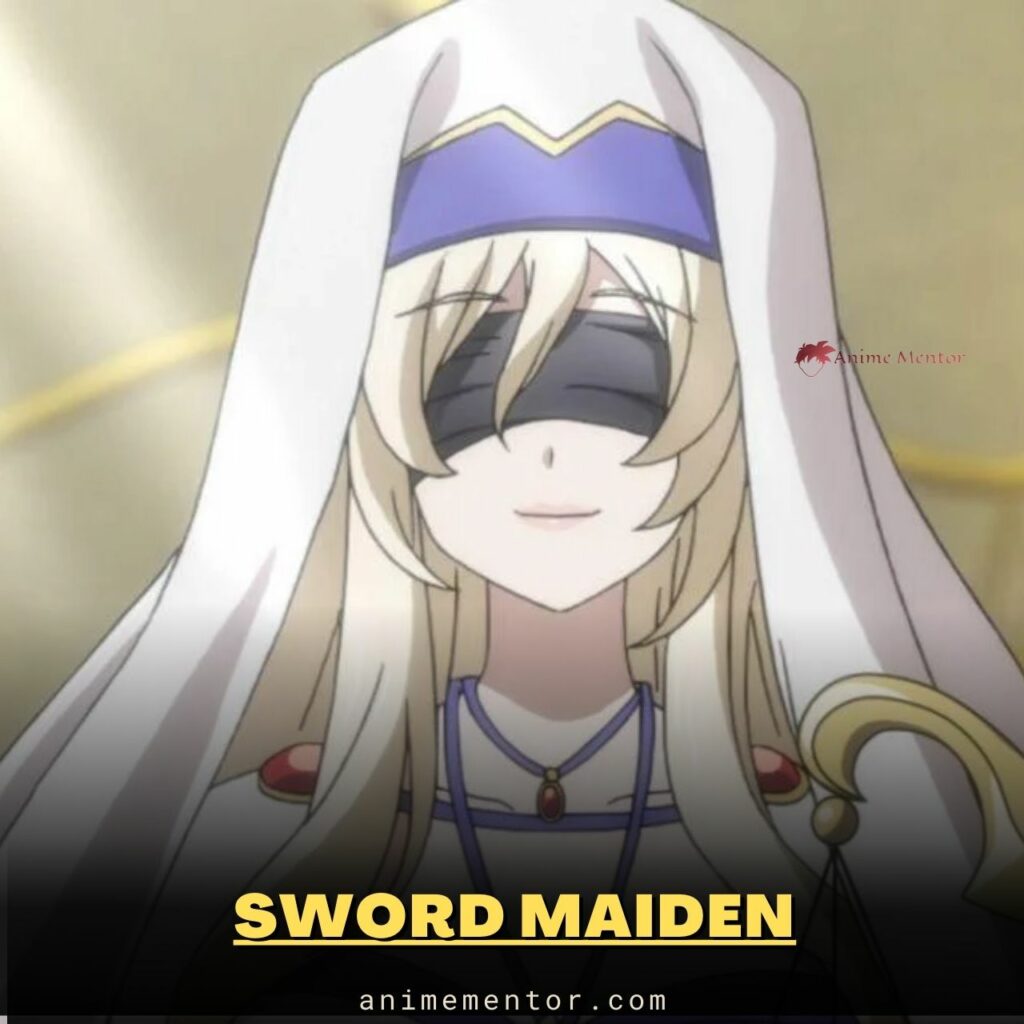 Sword Maiden is an archbishop who is extremely beautiful and also one of the most powerful characters in the anime. Her presence is that of serenity and compassion as she hardly ever seems to not be composed.
Similar to many of the other characters, Sword Maiden also has a terrible past that still haunts her as she constantly tries to outrun it.
Hero (Age: 15)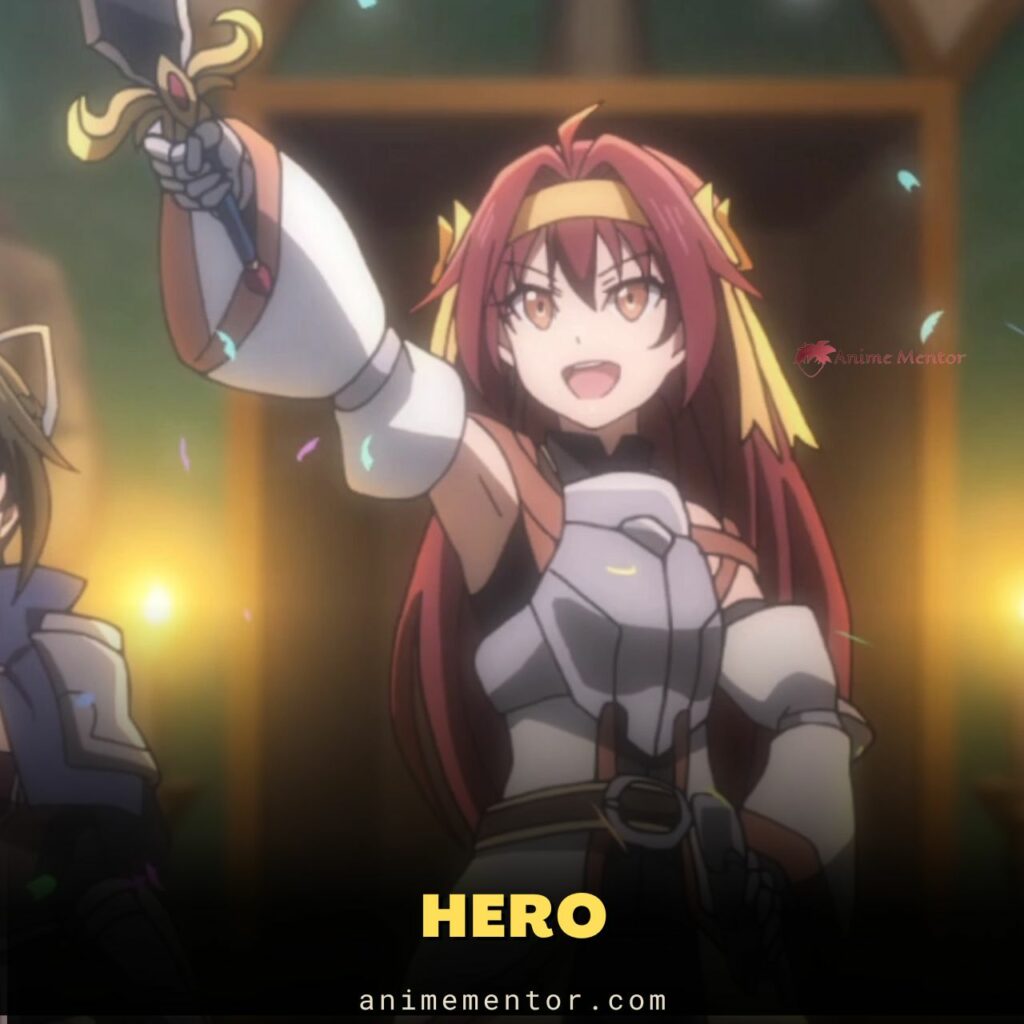 Hero is an adventurer who is platinum-ranked and dreams of protecting the world by defeating anyone who threatens it. Despite her young age, she managed to defeat the Demon Lord and leads a party of capable individuals.
While her theatrics and recklessness might not be taken well by some fans, Hero is still a commendable individual who is friendly to those around her and genuinely cares about their wellbeing.
Cow Girl (Age: 18)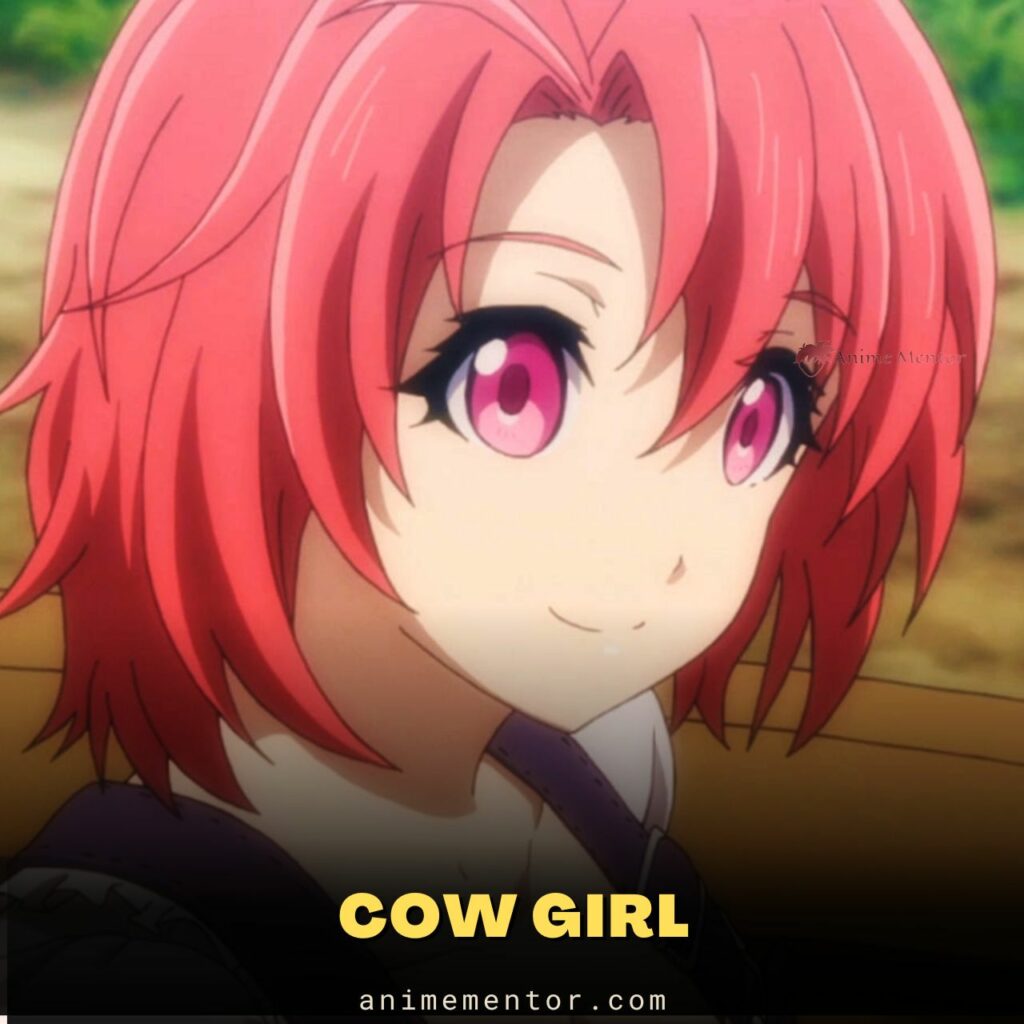 Cow Girl is a bubbly and energetic woman who has the occupation of a farmer. She is 164 cm tall and is easily distinguishable by her red hair.
She is often cheery and nice towards others and shows strong feelings of attraction towards Goblin Slayer. She looks out for him whenever she can and assists him and his group wherever it is possible.
High Elf Archer (Age: 2000)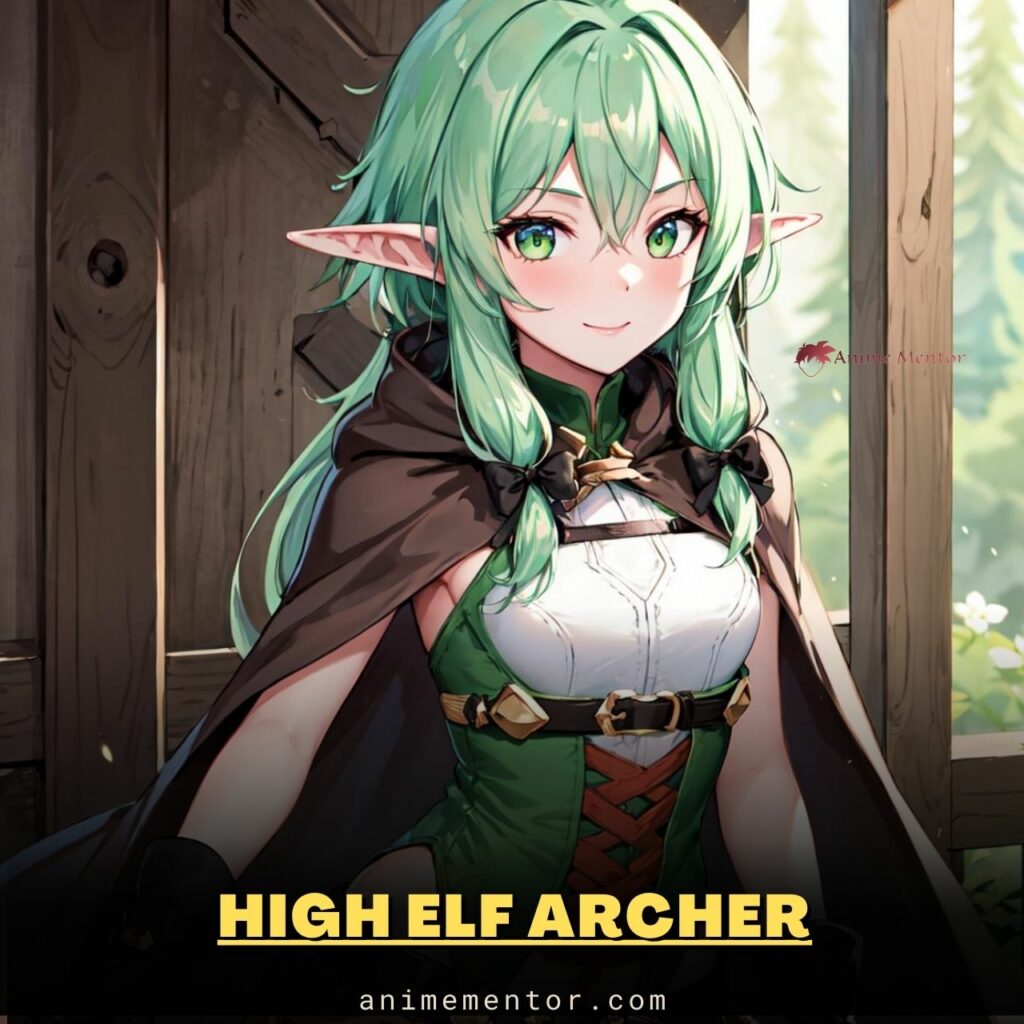 High Elf Archer is a member of Goblin Slayer's party and is extremely talented at archery. She is 164 cm tall and is still considered young for her species.
High Elf Archer is also quite innocent and has yet to experience many of the darker aspects of the world. In addition to this, she is also short-tempered and quick to argue with others, which showcases why she is considered young for an elf.
Dwarf Shaman (Age: 107)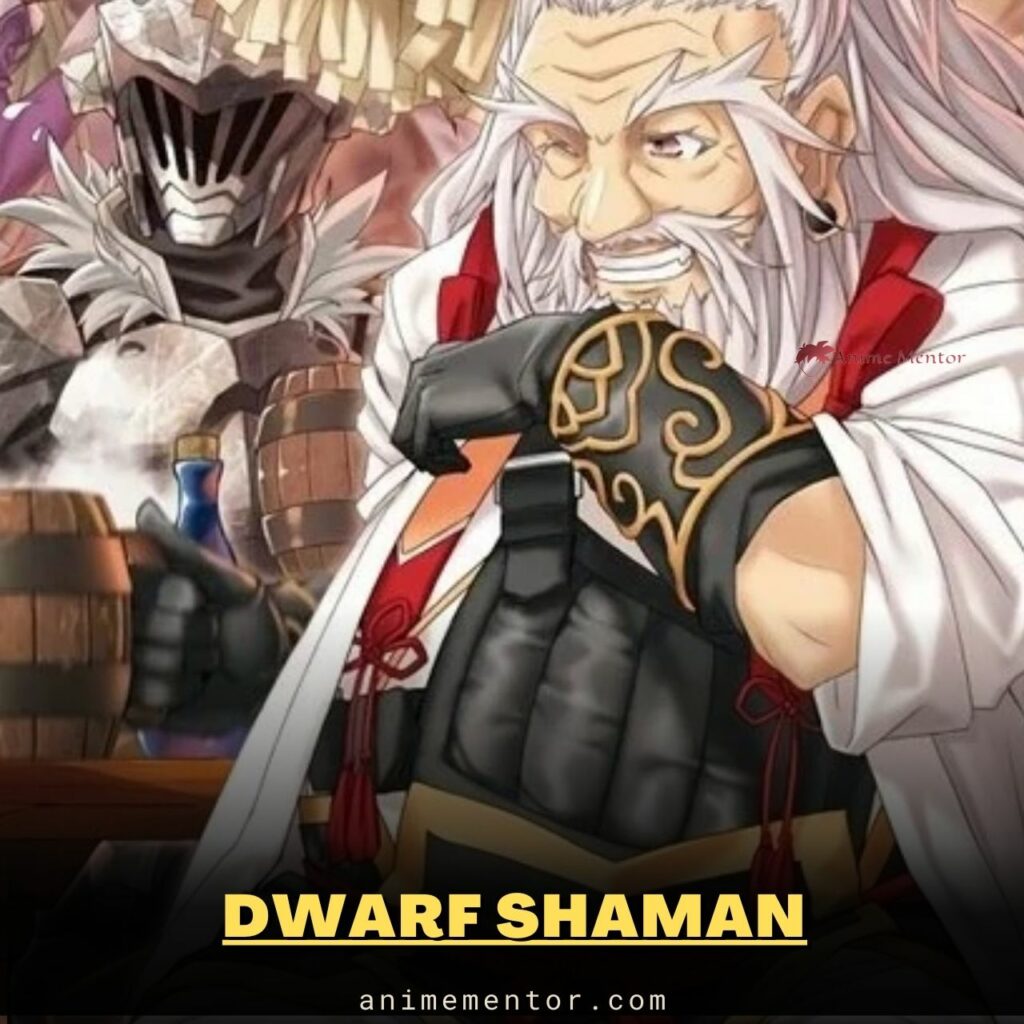 Dwarf Shaman is yet another valuable member of Goblin Slayer's group and is a talented adventurer as well as a spell caster. He is 150 cm tall, has a very long beard, and also frequently drinks wine.
While he might look weak, Dwarf Shaman is surprisingly strong, and when paired with his magic, he makes for a fearsome opponent. He is very wise and often cheery and happy. Dwarf Shaman frequently argues with High Elf Archer but is also a shoulder she can lean on in times of struggle.