The romance genre in anime is one of the most popular ones with a plethora of stories coming out on a daily basis. While sticking out among these is no easy task, Horimiya managed to accomplish this by bringing out a thoughtful and relatable take on relationships. Horimiya follows the lives of Kyouko Hori and Izumi Miyamura as they run into each other by coincidence.
After spending time together, they catch feelings for each other. Rather than most anime which end with a confession, Horimiya covers the actual relationship as well as the challenges which come along with dating. At the same time, it also revolves around the complex lives of the side characters as they try to sort out their own feelings.
With a sequel Horimiya Piece coming out in the upcoming season, several fans will be wishing for a refresher on some of their favorite characters. In order to help them out, we will be taking a look at the information about the cast of Horimiya.
| Character | Gender | Age | Birthday | Height | Love Interest |
| --- | --- | --- | --- | --- | --- |
| Izumi Miyamura | Male | 17 | April 17th | 169 cm | Kyouko Hori |
| Kyouko Hori | Female | 17 | March 25th | 163 cm | Izumi Miyamura |
| Yuki Yoshikawa | Female | 17 | July 22nd | 161 cm | Unspecified |
| Tooru Ishikawa | Male | 17 | October 1st | 174 cm | Unspecified |
| Kyousuke Hori | Male | 36 | Unspecified | 180 cm | Unspecified |
| Kakeru Sengoku | Male | 17 | May 9th | 170 cm | Remi Ayasaki |
| Remi Ayasaki | Female | 17 | June 6th | 158 cm | Kakeru Sengoku |
| Sakura Kouno | Female | 17 | January 20th | 163 cm | Tooru Ishikawa |
| Shuu Iura | Male | 17 | February 7th | 172 cm | Unspecified |
| Honoka Sawada | Female | 16 | December 31st | 150 cm | Unspecified |
| Makio Tanihara | Male | 4 | Unspecified | Unspecified | Unspecified |
| Sayuri Hori | Female | 30 | Unspecified | Unspecified | Unspecified |
| Kouichi Shindou | Male | 45 | Unspecified | Unspecified | Unspecified |
Izumi Miyamura (Age: 17)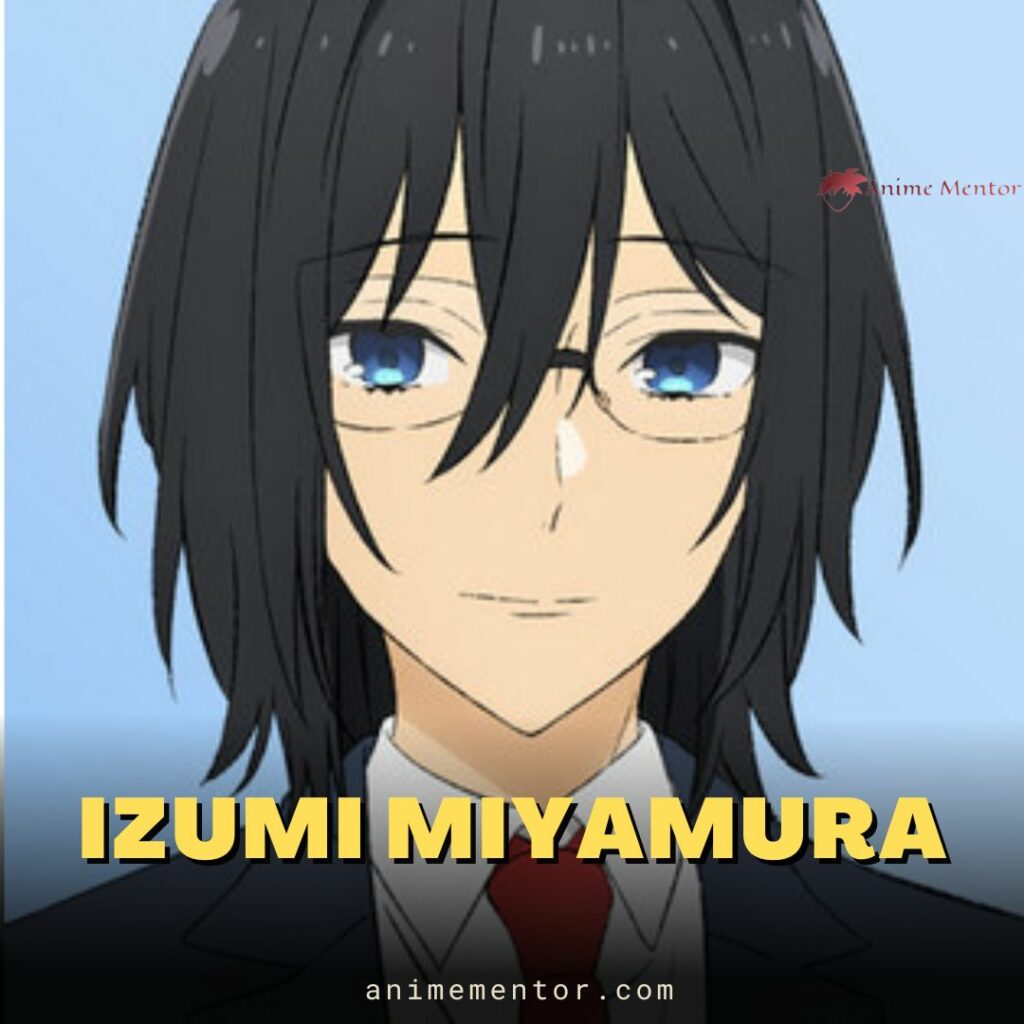 Izumi Miyamura is the male protagonist of Horimiya. He was born on April 17th and is 169 cm tall.
At first glance, he seems to be a gloomy person who doesn't interact with anyone. However, in complete contrast, he has a lot of piercings and tattoos. With the help of Kyouko, Izumi is later able to come out of his shell and works up the courage to talk and become friends with others. He is also considered to be handsome by many after cutting his hair which only adds to his popularity. The one trait which stands out most about him is his caring nature. After getting together with Kyouko, Izumi is very protective of her and is willing to fight anyone who tries to harm her. He is also capable of doing things he doesn't like in order to please his significant other which makes both her and the fans fall deeper in love with him.
Kyouko Hori (Age: 17)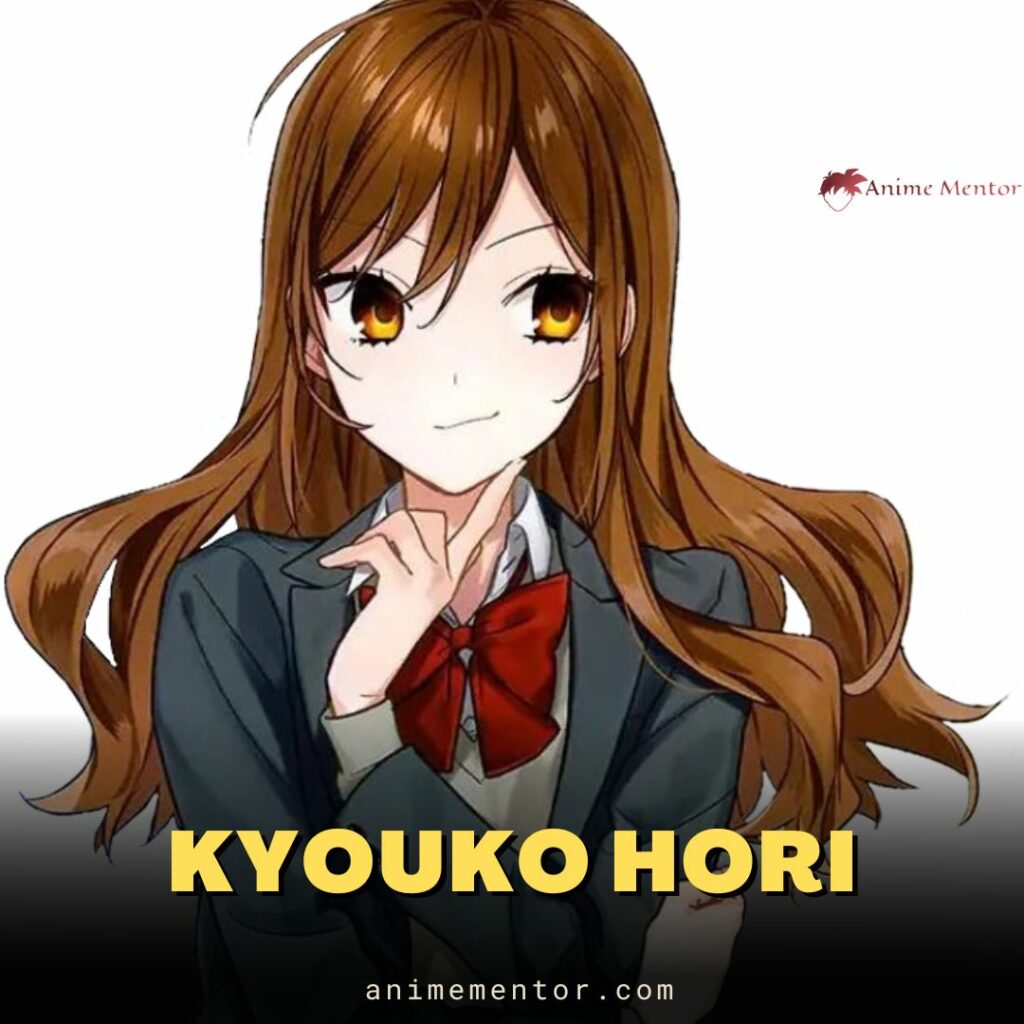 Kyouko is the female protagonist of Horimiya and the girlfriend of Miyamura who later goes on to become his wife. She was born on March 25th and is 163 cm tall.
She is a very headstrong and hardworking woman who also has a high sense of responsibility. She has a sadistic side which comes out when she is with Izumi but he is also one of the few people she feels relaxed around. With her beautiful appearance and outward personality, she and her boyfriend make up a very popular cast of main characters.
Yuki Yoshikawa (Age: 17)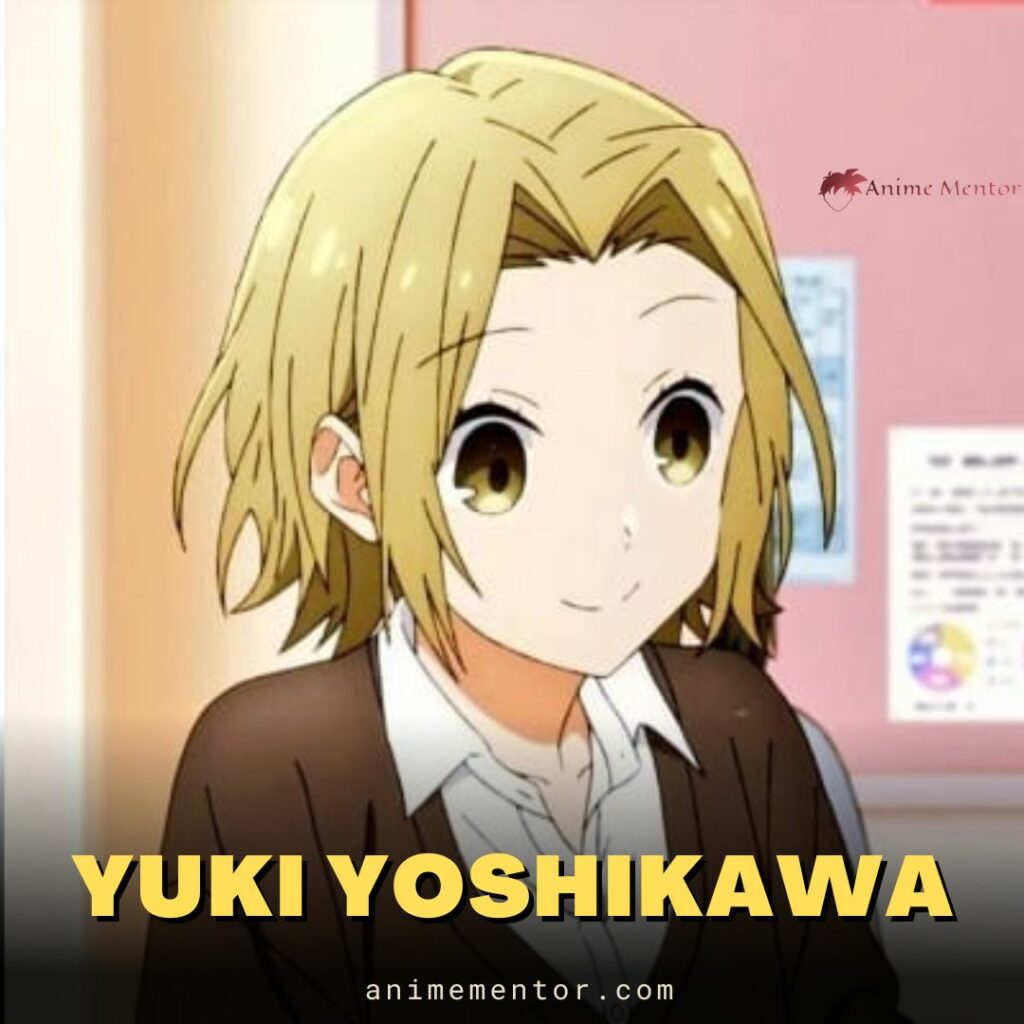 As Kyouko Hori's best friend and one of the main side characters, Yuki Yoshikawa is an integral part of Horimiya. She was born on July 22nd and is close to 161 cm in height.
Yuki is a very cute and fun girl who is a bundle of joy. She can be clumsy but that adds to her bubbly personality. Once things get intense, however, she has a tendency to hide her feelings despite having feelings such as jealousy and anger. Her self-depreciation costs her a lot of precious things while only making her feel worse. Due to this, viewers like and sympathize with her a lot over the course of the series.
Tooru Ishikawa (Age: 17)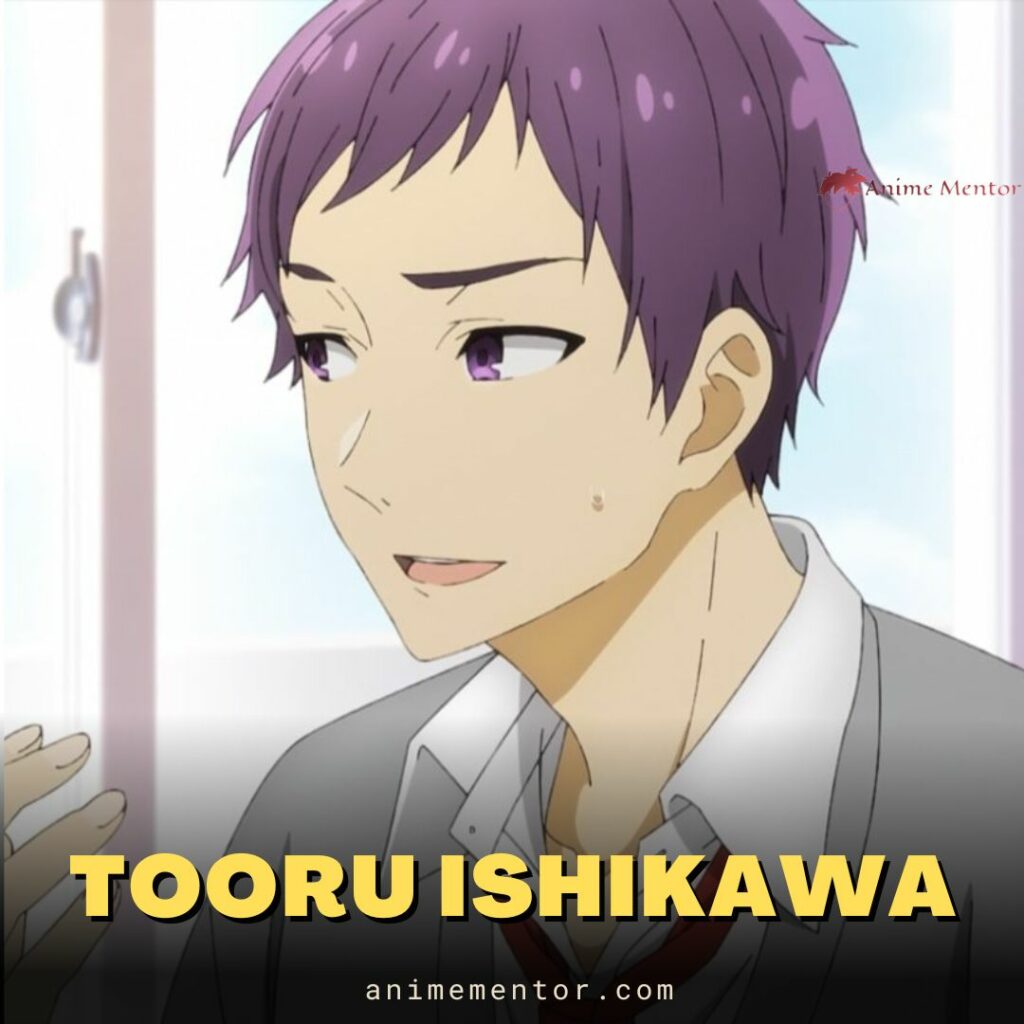 Tooru Ishikawa is a very close friend to both Hori and Miyamura and is also one of the most realistic and loveable characters in the series. His birthday is on October 1st and he is 174 cm tall.
With his distinctive purple hair, Tooru initially had feelings for Kyouko but came to accept his defeat to Miyamura. He also has one of the best development in the series as he goes from a typical jealous and short-tempered side character to a dependable friend. As a person stuck in a love triangle with Sakura and Yuki, we see him struggle with a decision but also grow in maturity and learn to respect the feelings of others.
Kyousuke Hori (Age: 36)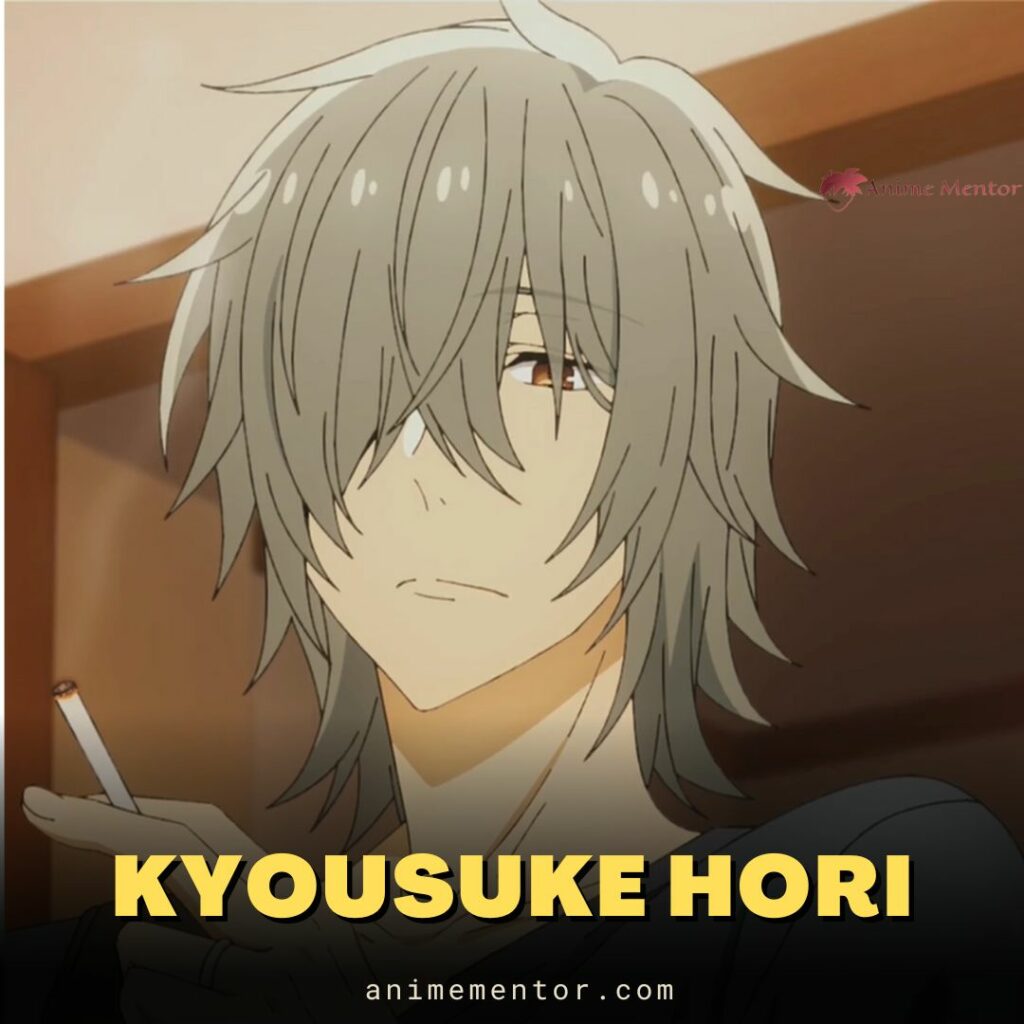 The carefree and careless Kyousuke is the handsome father of the female protagonist, Kyouko. His birthday is not revealed but he is 180 cm tall.
Kyousuke is told to be a very unserious man who makes jokes even in serious situations. On top of this, he is very absent as a father and is hardly ever home. While he is usually unenthusiastic, he deeply likes Izumi and instantly becomes happy upon meeting him. While Kyousuke is certainly not a model individual, the comedic relief and occasional advice he provides make for a very valuable addition to Horimiya.
Kakeru Sengoku (Age: 17)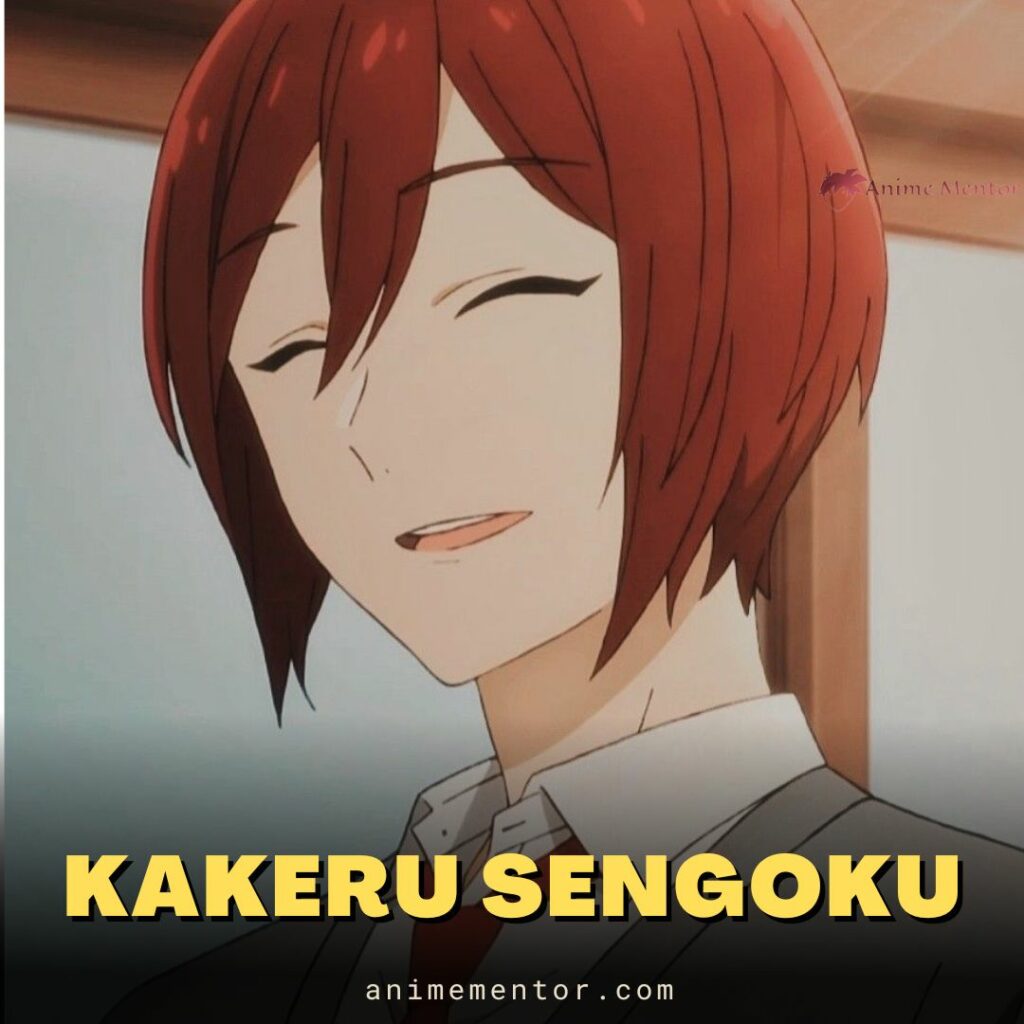 The well-loved student council president, Kakeru Sengoku, is notable for his charisma and red hair. He was born on May 9th and is 170 cm tall.
While he is energetic in his work at school, Kakeru is generally very shy and easily gets afraid. He is also very secretive about his body and has a complex about showing it. However, he pairs very well with his other half, Remi, as the two of them complement each other's opposite personalities. By supporting her in times of need as well as helping his friend group, Kakeru still shines in moments of crisis.
Remi Ayasaki (Age: 17)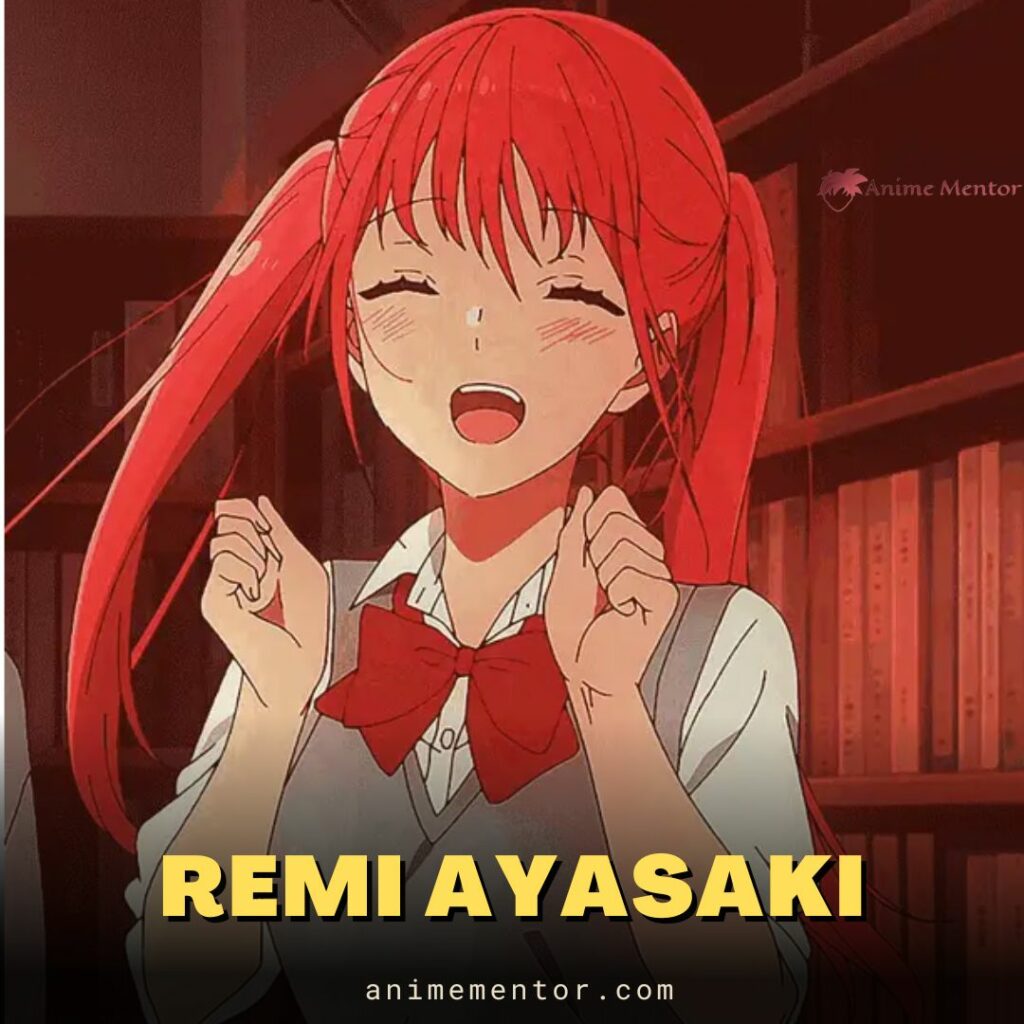 Remi is a childish yet sweet girl who is also the significant other of Kakeru Sengoku. She was born on June 6th and is 158 cm tall.
Easily distinguishable by her bright pink hair, Remi is very impulsive and quick to react. She is not very smart but also sticks up for her friends. While her introduction had many people dislike her, Remi was soon to change opinions as she worked towards the betterment of Kakeru and even helped out her friend Sakura. Among one of the many relationships in Horimiya, Remi, and Kakeru still manage to gain the attention of fans with their unique yet extremely wholesome relationship that leaves us hooked while hoping for more.
Sakura Kouno (Age: 17)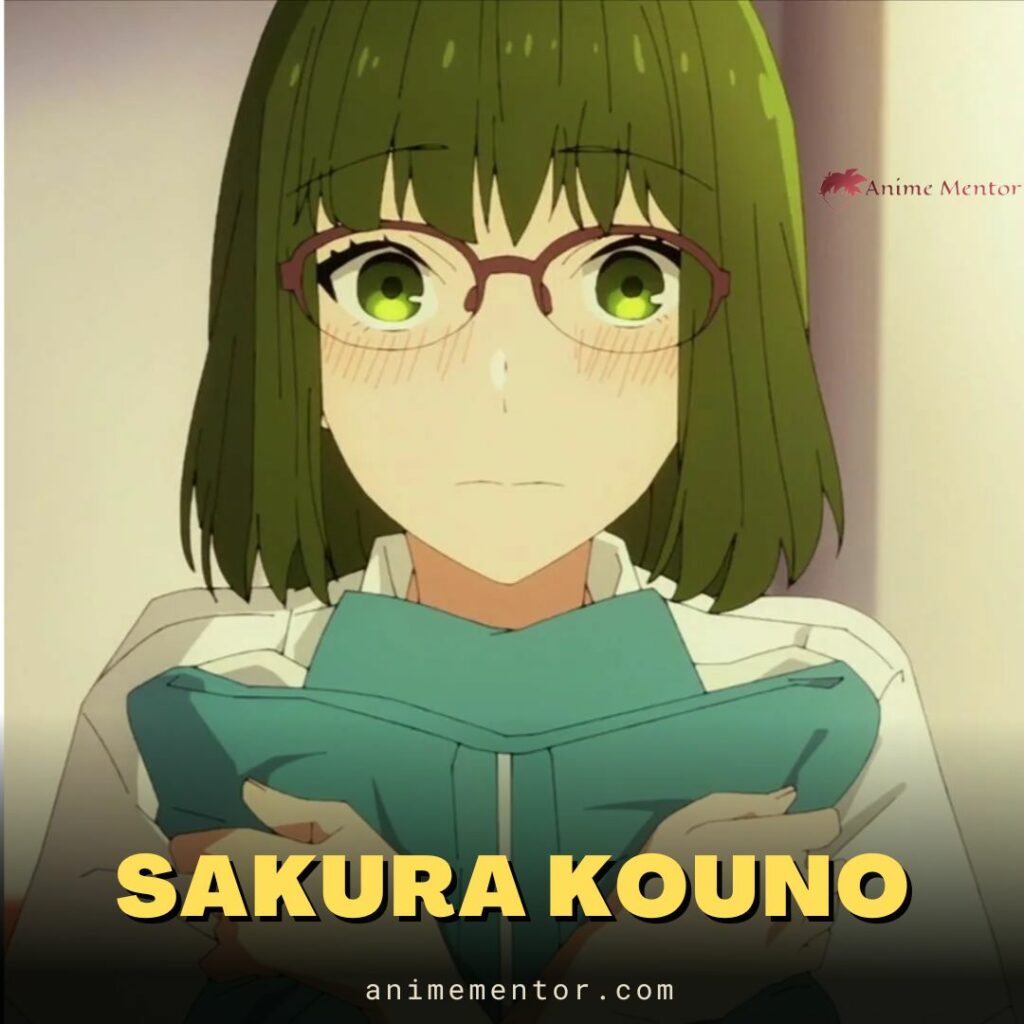 The green-haired vice president of the Student Council, Sakura, is yet another side character who doesn't have a lot of screen time but leaves a lasting impact on her character. She was born on January 20th and is 163 cm in height.
Sakura is a very nice and kind individual who carries out her duties diligently. She works very hard but can also have low self-esteem and confidence. She is a close friend of Remi and eventually even has feelings for Tooru though not wanting to admit it herself for a long time. After finding out she doesn't have a chance with him, rather than being down in the dumps, she works towards bettering herself and becomes more confident and outgoing.
Shuu Iura (Age: 17)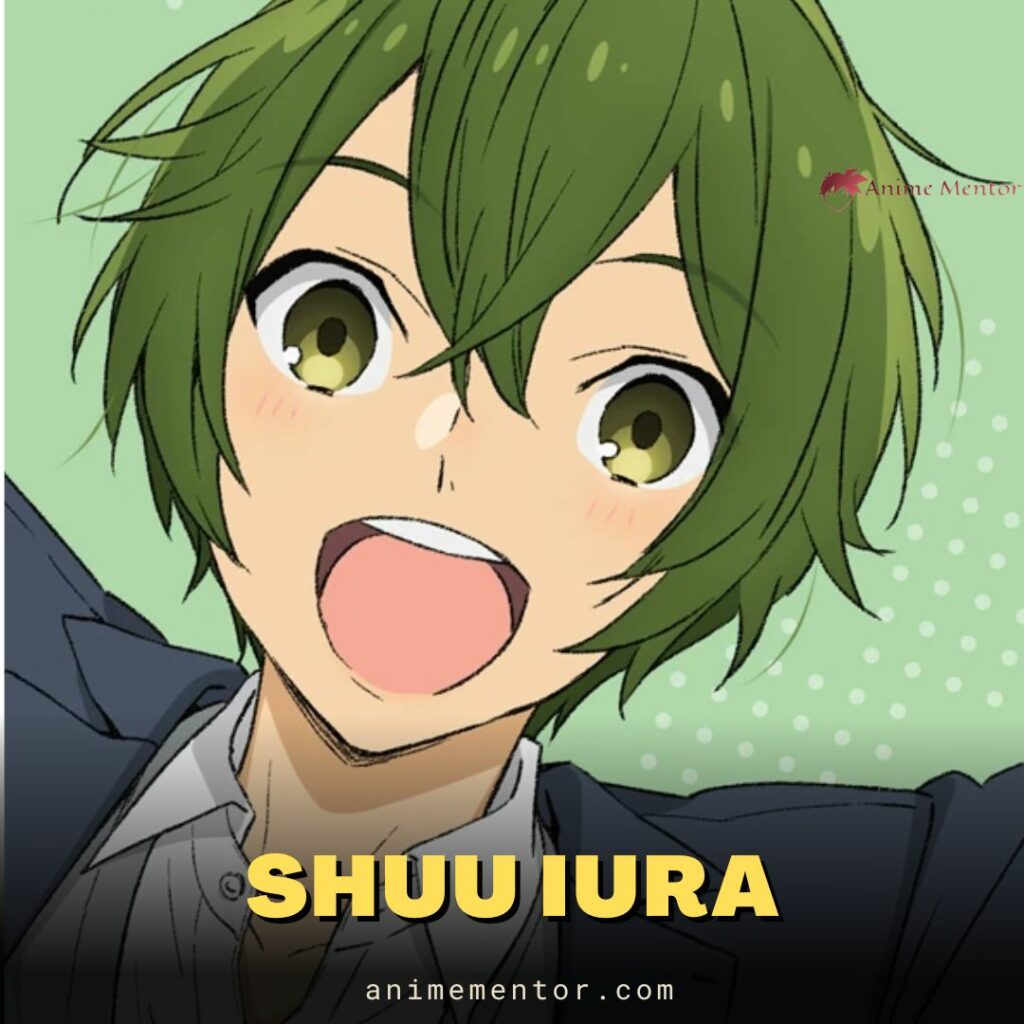 Shuu Iura is a bundle of energy and a friend of both Izumi and Tooru. His birthday is on February 7th and he is 172 cm tall.
As a very active person, one can always see Shuu being loud and happy. He loves playing with his friends and seemingly never runs out of energy. It is indicated that this is a façade, however, as Shuu is the exact opposite at home while even having a cold personality. This doesn't mean he is emotionless, however, as he is still very loving and caring of the ones close to him.
Honoka Sawada (Age: 16)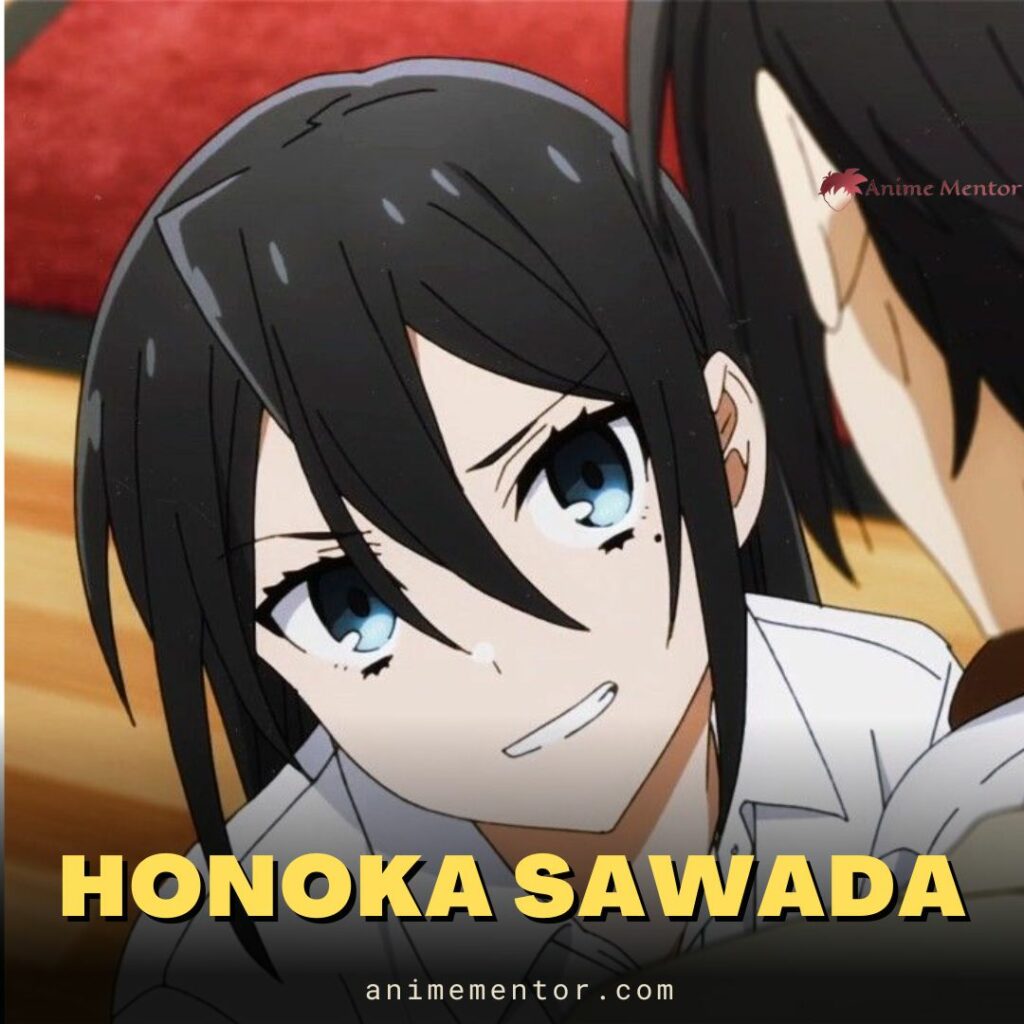 Honoko Sawada is a loveable junior of our main characters. She was born on December 31st and is 150 cm tall.
Initially, she caused a lot of confusion as people believed her to have feelings for Miyamura. It is soon revealed that the one she actually likes is Kyouko and that Honoka is also a very clingy individual. While her nature is introverted, she is able to be herself around the protagonists and with their help is also able to make a lot of friends. Similar to many of the other characters in Horimiya, Honoka is a person who makes the most of her time on screen and leaves a large presence to fans.