Mushoku Tensei is an exhilarating Isekai anime that has mesmerized viewers with its expansive world, beautiful visuals, character writing and elements of fantasy. 
Similar to the first season which was split into 2 parts, the second season of the fan-favorite anime has also decided to go with the same approach. With the first part of the second season ending in September 2023, fans have been eagerly waiting for news of the next part. In this article, we will be looking at everything we know about Mushoku Tensei Season 2 Part 2.
What is Mushoku Tensei About?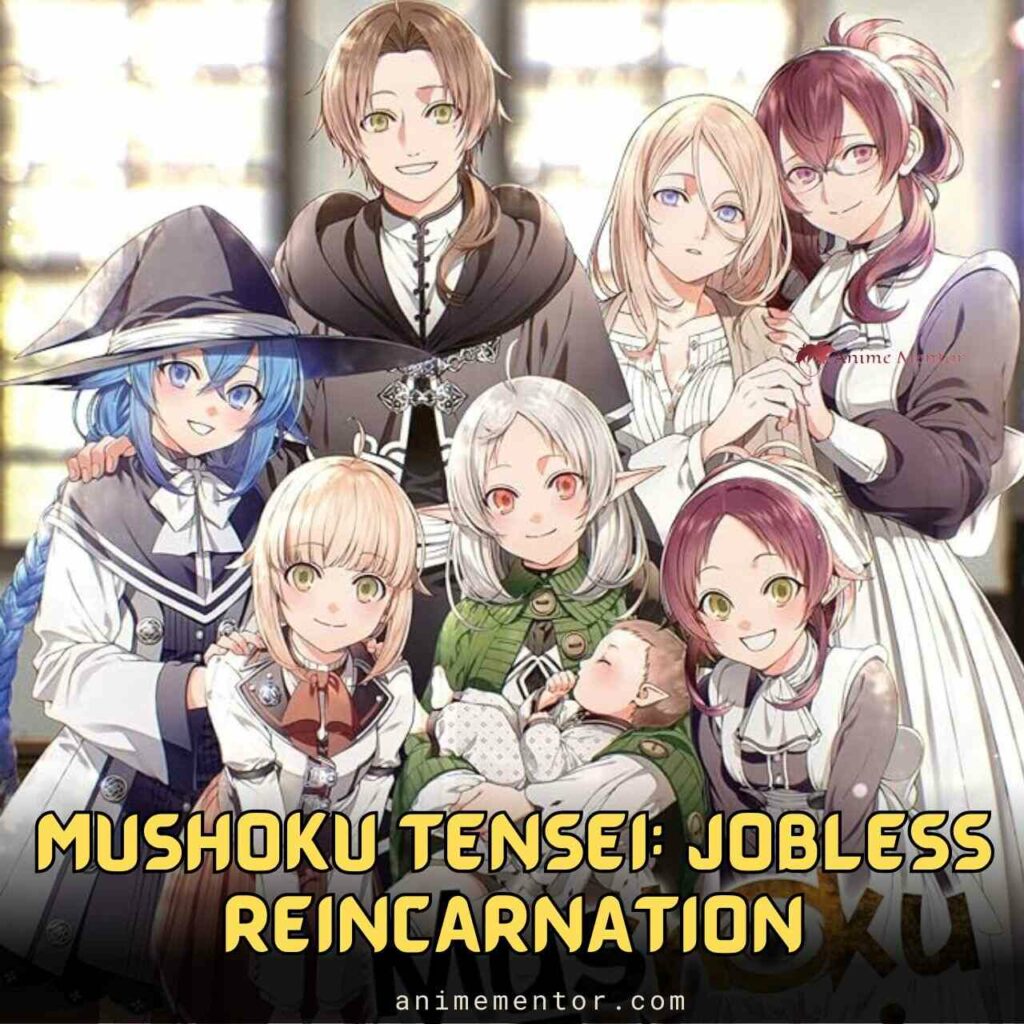 Mushoku Tensei follows a socially outcast man as he ends up reincarnating in a magical world after an accident. In this new life, he is known as Rudeus Greyrat and is blessed with talent and a loving family.
While making the most of every day, Rudeus wishes to experience everything he couldn't in his past life while trying to outrun his traumas. His new environment is far from normal, however, and with extremely powerful enemies being introduced, intense drama and never-ending danger, Rudeus' life is a wild adventure no one wishes to miss out on. 
Mushoku Tensei Season 2 Part 2 Release Date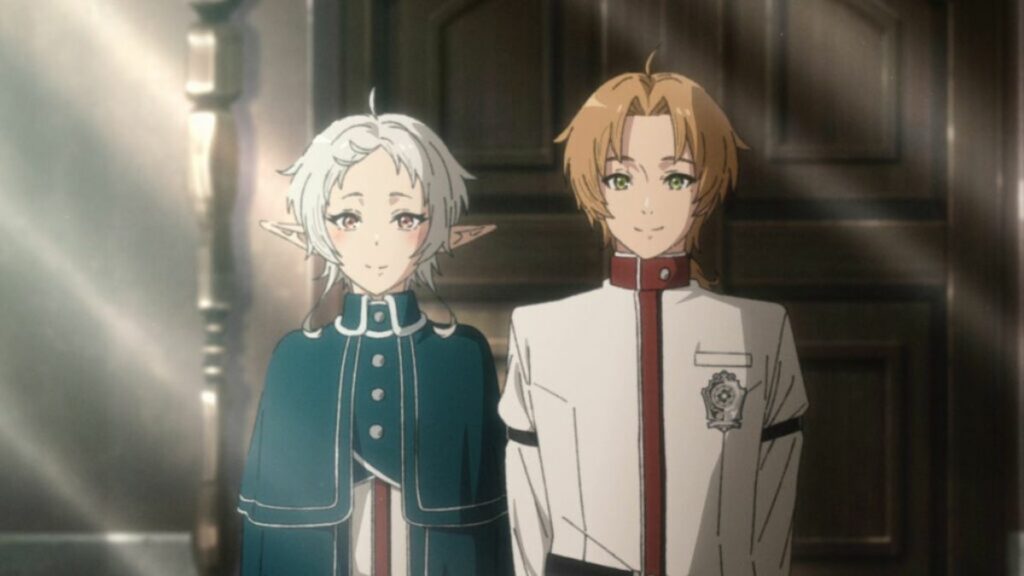 The second part of the second season of Mushoku Tensei is currently scheduled to be released in April 2024 in the Spring anime season. Studio Bind will be continuing their role as the animating studio and the season will be 12 episodes long.
What Will Happen in Season 2 Part 2 of Mushoku Tensei?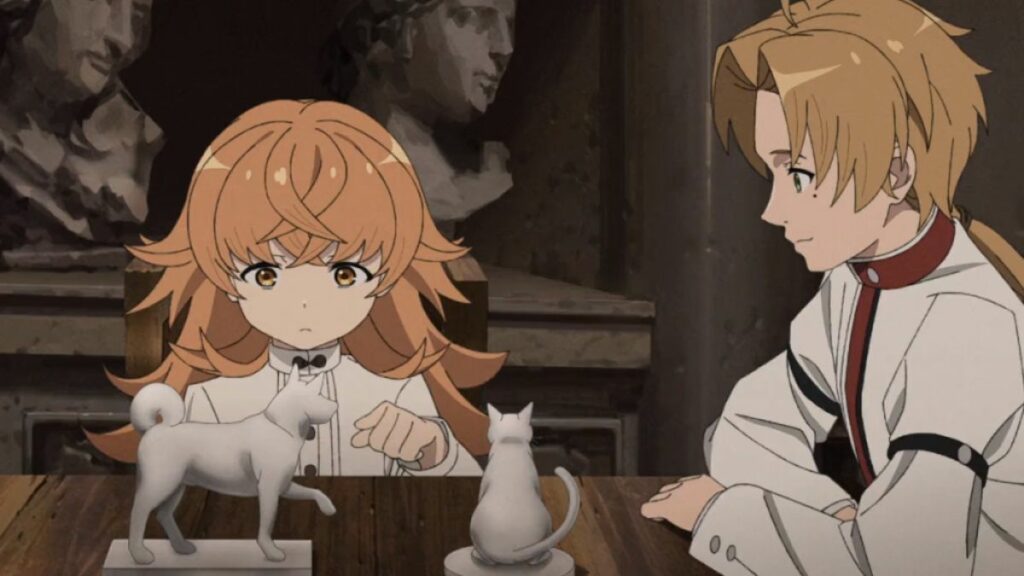 The second cour will pick up from where the first one left off as we get to see the deepening romance between Rudeus and Sylphiette. It is currently expected to adapt volumes 10 – 12 of the Light novel. 
The season will start off in a relatively lighter way as we see our favorite main couple preparing for their wedding and future together. It will also feature a very sweet short arc where Rudeus will have to look over his two young sisters as Paul leaves them in his care.
In classic Mushoku Tensei style, the season will quickly take a darker turn towards its latter half as Rudeus and Paul work together to save Zenith from a Teleportation Labyrinth. During this quest, several devastating twists occur which change the ties between their family forever.
Season 2 Part 2 will be an emotional rollercoaster which will make fans both laugh and cry while taking the story of the series to another level.
Mushoku Tensei Season 2 Part 2 Trailer
While a separate trailer for the second cour of this season has not been officially released yet, the original trailer itself reveals several plot points that fans can revisit to get a taste of what is to come.
Mushoku Tensei Cast
Rudeus Greyrat
Voiced by Yumi Uchiyama (Roles: Aqua from Oshi no Ko, Puck from Re: Zero)
Sylphiette
Voiced by Ai Kayano (Roles: Shiro from No Game No Life, Mashiro from The Pet Girl of Sakurasou)
Paul Greyrat
Voiced by Toshiyuki Morikawa (Roles: Griffith from Berserk, Yoshikage Kira from Jojo's Bizarre Adventure Part 4)
Zenith Greyrat
Voiced by Hisako Kanemoto (Roles: Erina from Food Wars, Epsilon from The Eminence in Shadow)
Elinalise Dragonroad
Voiced by Rie Tanaka (Roles: Chii from Chobits, Suigintou from Rozen Maiden)
Will I Enjoy Mushoku Tensei?
Mushoku Tensei is definitely not a series for everyone, as it features a lot of morally questionable topics and can also be very frustrating to watch on occasion.
However, if you are able to look past these aspects, then it is undoubtedly one of the finest anime to come out in recent times. The story and characters are multi-layered and the animation is stunning. The series has something for everyone, be it action, romance or adventure and will keep you engaged from start to end.