At a time when the Mecha genre in anime seems to be overused and out-of-date, Synduality: Noir hopes to bring in new life while engaging fans into its expansive world. Synduality is a new Japanese mixed-media project created by the Bandai Namco Group. The project consists of a third-person shooter and action RPG game, titled Synduality: Echo of Ada, and an anime television series, titled Synduality: Noir.
The anime was released on July 11th, 2023 during the summer batch of animes and looks set to be a massive underdog of the season. The series follows the story of Noir, a young AI woman who wakes up in a post-apocalyptic world with no memory of her past.
While the main purpose of the series is to generate interest in an upcoming third-person shooter game of the same name, fans will be hoping that it doesn't turn into another situation like Takt Op. Destiny where the anime acted as a mere advertisement for the game.
Synduality: Noir Wiki
Created by
Bandai Namco
Genre
post-apocalyptic, Fantasy, Si Fi
Directed by
Yusuke Yamamoto
Written by
Hajime Kamoshida
Takashi Aoshima
Music by
Masato Nakayama
Studio
Bandai Namco Filmworks (production)
Eight Bit (animation)
Licensed by
Disney Platform Distribution
Original network
TXN (TV Tokyo, TVO, TV Aichi, TSC, TVh, TVQ)
Original run
July 11, 2023 – present
Demographic
Seinen
Synduality Plot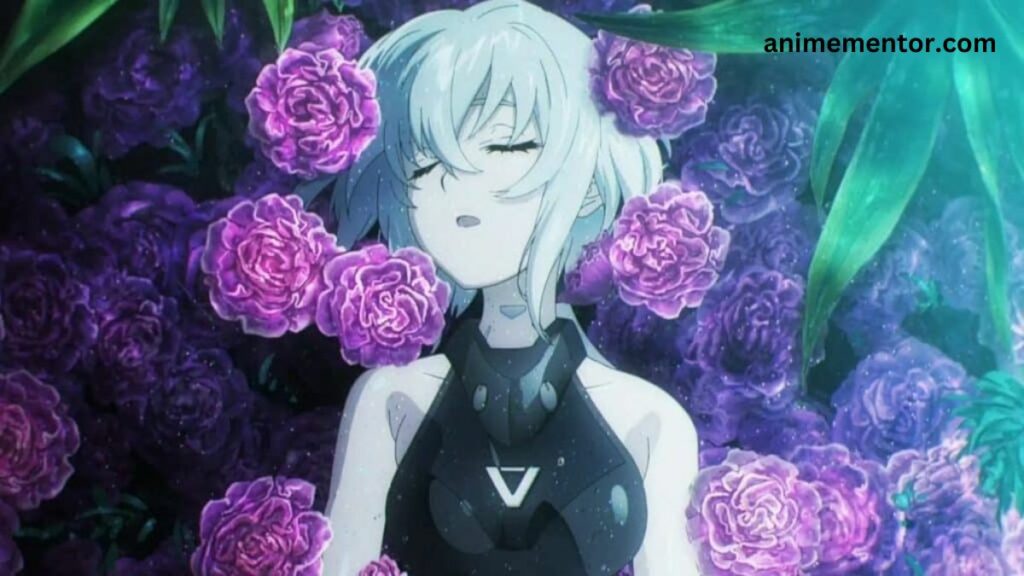 Synduality: Noir takes us to a dystopian world that has faced disaster due to a mysterious rain. Being poisonous, the rain created monsters that killed almost all of humanity and forced them to retreat to a safe haven. In the year 2022, we are introduced to this new society where humans co-exist with artificial intelligence known as Magus and work together with them to ensure safety. However, with monsters known as Enders constantly surrounding them as well as several mysteries behind their existence, the anime is bound to keep evolving and stunning fans.
Synduality: Noir Characters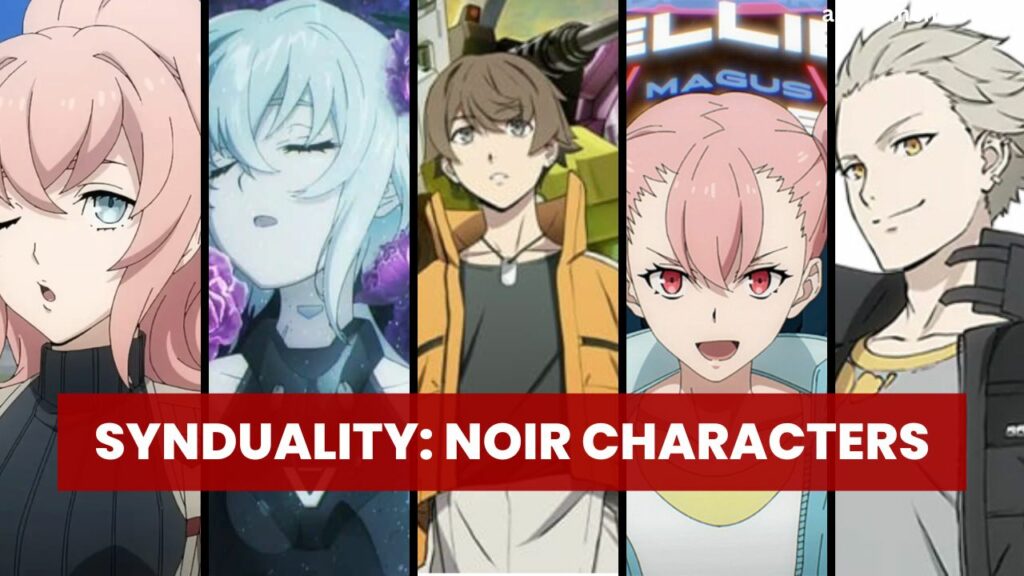 This latest venture by 8bit Studios is a completely new lane for them. Most notable for "That Time I Got Reincarnated as a Slime and "Blue Lock", the new Sci-Fi series will allow them to add to their repertoire. With one episode out already, we have gotten introduced to the amazing collection of characters in the series with many of them making a deep impression. The most memorable cast members who we met are:
Kanata: The main character of the anime who a majority of the story follows. He is both brave and curious while having the tendency to collect all sorts of unique trinkets. He does not seem to have many external activities or care outside of this and is completely engrossed with Noir after bringing her back.
Noir: Noir is a Magus who was found to be unconscious when Kanata and Tokio discovered and saved her. With a beautiful and alluring appearance yet seemingly naïve due to her lost memories, she was a standout character in the first episode. While she took the help of Kanata for many things, we Enders attacked the town, she also showed her proficiency by operating a large mechanical robot with him and driving them away.
Tokio: Tokio is introduced as a mentor figure to Kanata. He assists him in times of danger and has earned immense respect from the protagonist. Apart from his skill on the battlefield, however, Tokio is a very easygoing man who enjoys spending money. He also does not hesitate to spend the earnings of both him and Kanata on simple pleasures like drinking and women. Kanata himself has claimed that he has tried to convince him to stop several times but has failed and eventually gave up.
Ellie: Ellie is the younger sister of a master tinkerer named Maria and is easily identifiable by her pink hair. She is a very strong woman who works together with her Magus Ange to protect the town. Ellie is also shown to have feelings for Kanata but is towards the Tsundere side as she refuses to acknowledge them. Despite her proficiency in fighting, Ellie is easy to make fun of and is also teased a lot by Ange.
Ciel: Listed as a main character and even appearing on the main poster of the series, Ciel is a character who has made a majority of fans curious. While she is yet to be introduced in the series and very little is known about her, it is safe to say that Ciel is going to be yet another fantastic addition to Synduality: Noir.
About the Game
Synduality: Echo of Ada is set in a post-apocalyptic world called Amasia, where humans and artificial intelligence (AI) have coexisted for centuries. Players take on the role of a Drifter, a bounty hunter who travels the world collecting a rare resource called AO Crystals. The game features a variety of weapons and vehicles, and players can customize their character and Cradle Coffin (mech) to fit their own play style.
Synduality is a new and exciting project that combines the best of both games and anime. The game offers a unique and immersive experience, while the anime series tells a compelling and suspenseful story. If you're a fan of science fiction, action, or anime, then you won't want to miss Synduality.