Black Clover is based on the fictional character Asta, who is the main protagonist. He is a peasant orphan who aspires to become the next Wizard King.
Asta Wiki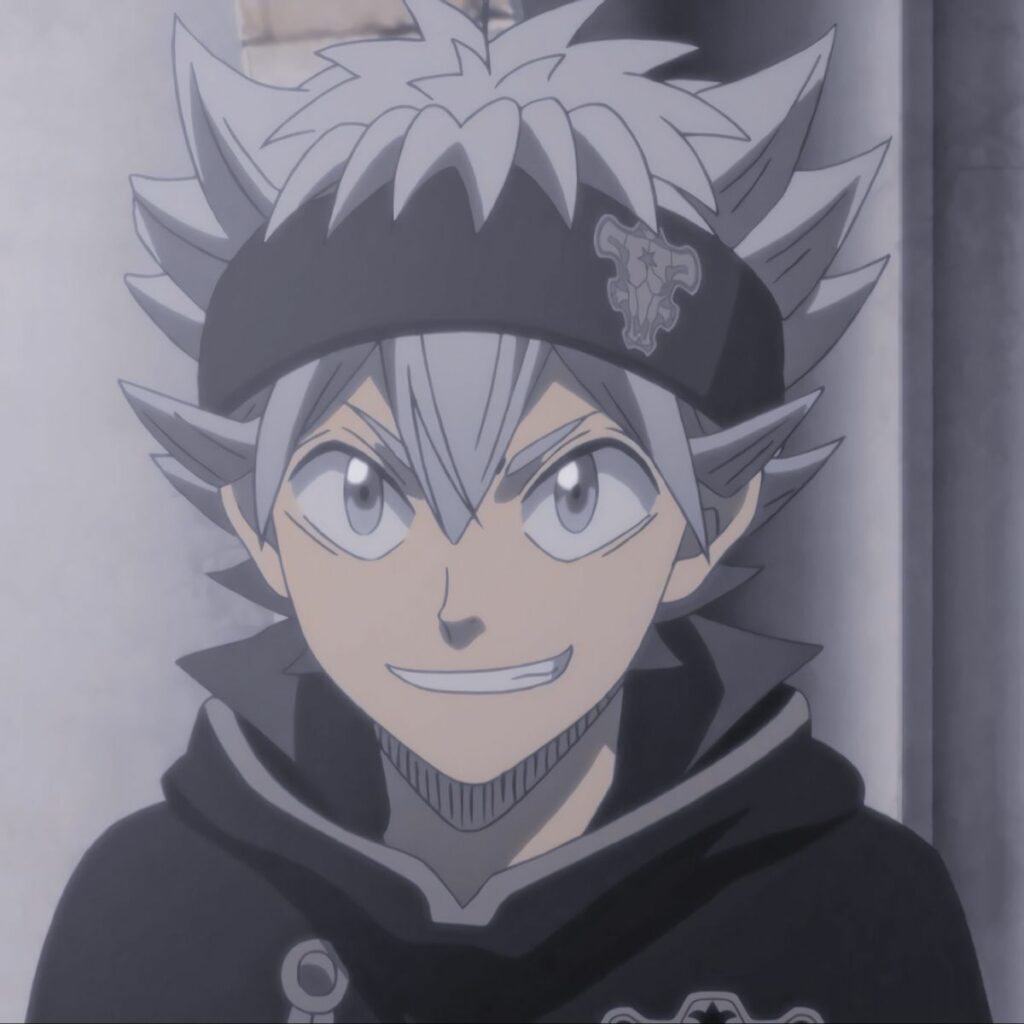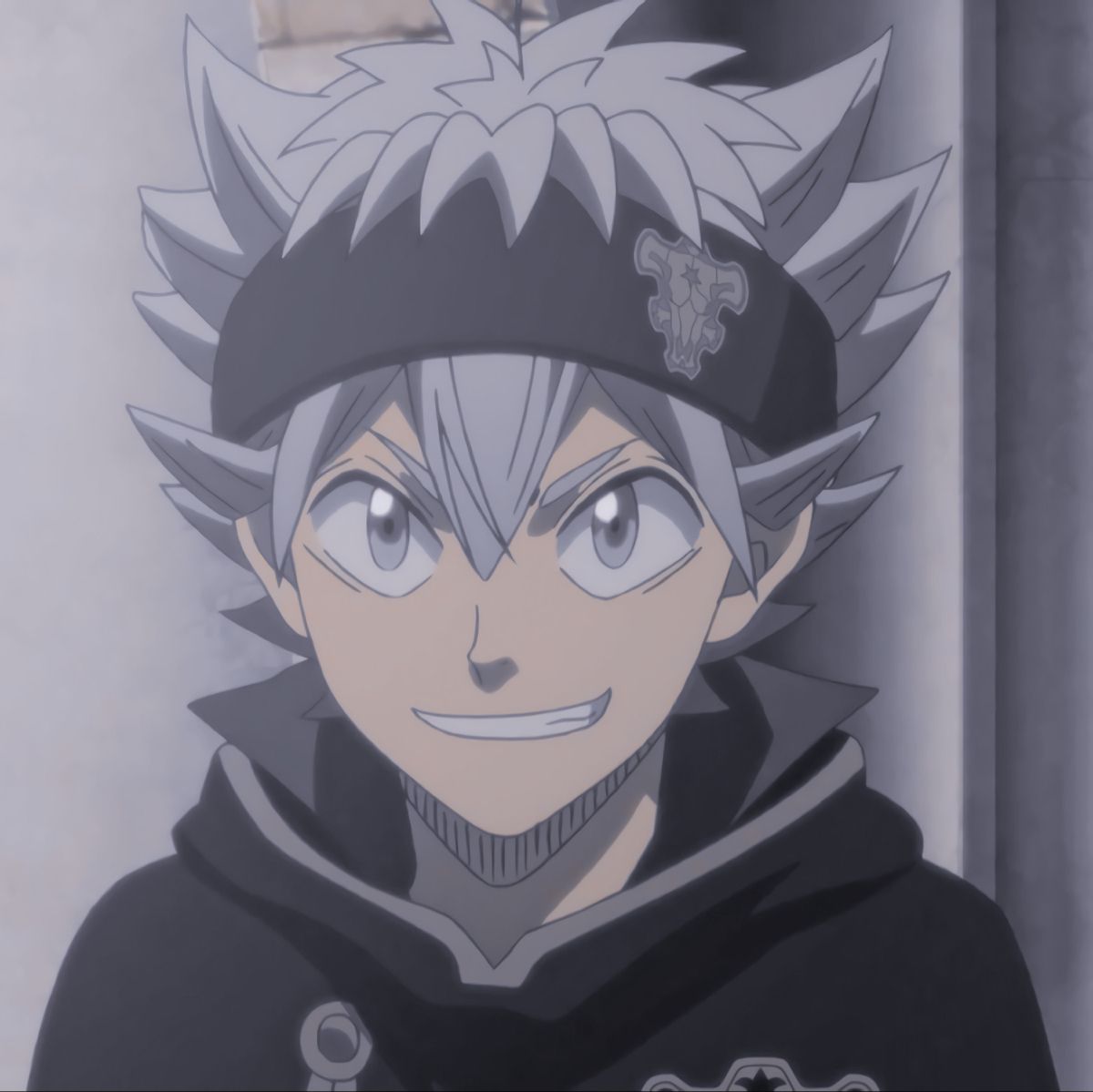 | | |
| --- | --- |
| Name | Asta |
| Age | 15 (beginning) 18 (final arc) |
| Height | 155 cm |
| Gender | Male |
| Birthday | October 4th |
| Magic Attribute | Anti  Magic |
| Occupation | Magic Knight |
| Squad | Black Bull |
| Species | Human |
| Manga Debut | Chapter 1 |
| Anime Debut | Episode 1 |
| Japanese Voice | Gakuto Kajiwara |
| Status | Alive |
Asta Age
Asta is an orphan that was born without magic in a world full of magic. He aims to be the wizard king. At 15, he receives a 5-leaf clover grimoire which is said to have a demon reside in it, and gets the ability to use anti-magic due to it. He joins the squad Black Bull of the magic knights.
Currently, Asta is 18 years old in Spae Kingdom Arc.
Asta Appearance
Asta is quite short which has been used to make fun of him in the series. However, he is quite muscular and has a lot of scars due to the excessive physical training he puts himself through. He has green eyes and grey hair which he ties with a black headband having a black full insignia.
He is usually seen wearing a plain white tunic with a V-shaped collar under a dark blue jacket with matching shorts. He also supports a brown leather belt pouch in which he keeps his grimoire. He wears his squad's signature robe.
Asta Personality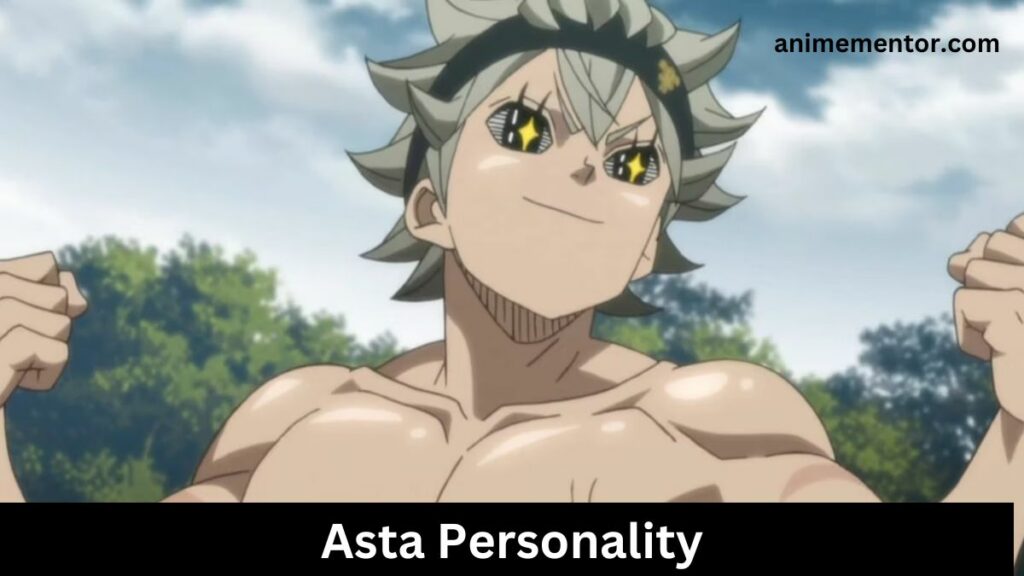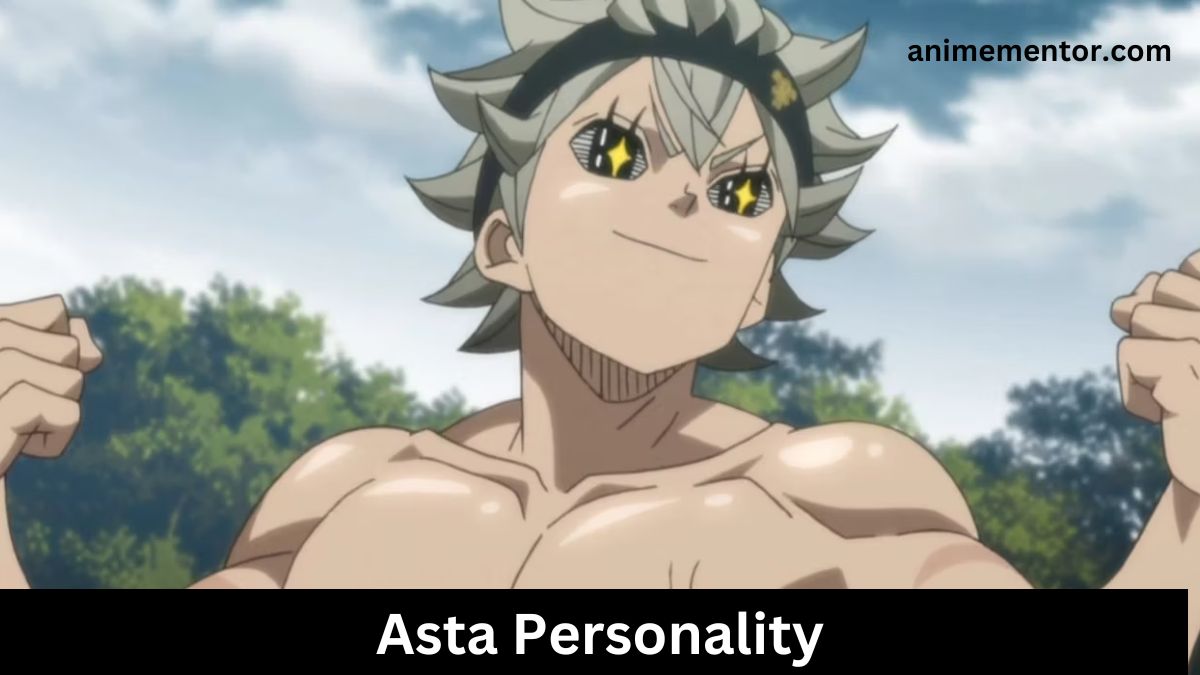 He is very cheerful, loud, and hyperactive. His outgoing personality often acts as comedic relief in serious situations. He has a strong sense of justice as well which has resulted in him capturing the heart of some hard-hearted nobles like Klaus and Fuegoleon Vermillion. He is quite stubborn which has been the reason for his accomplishments and sometimes led to his downfall.
Abilities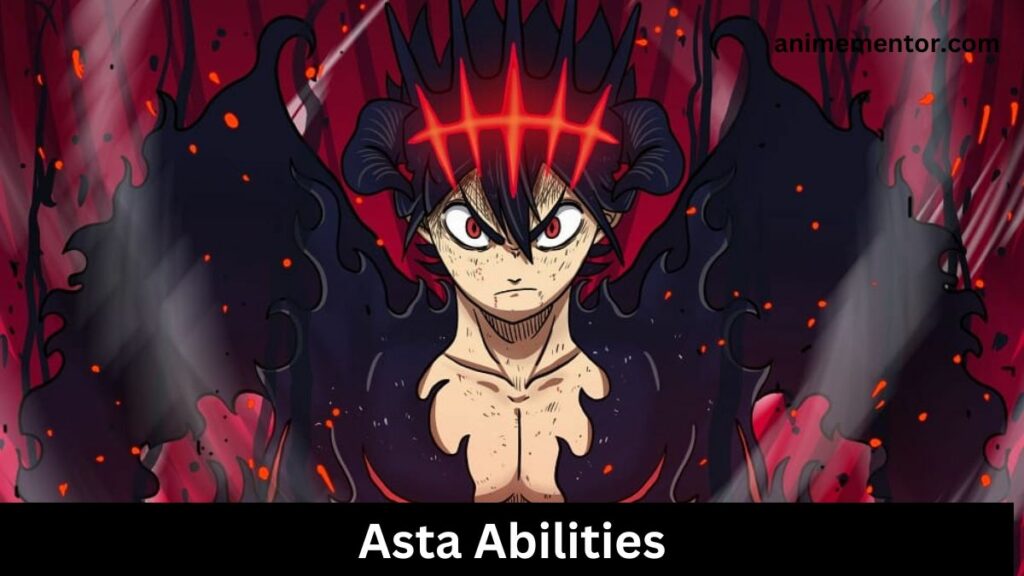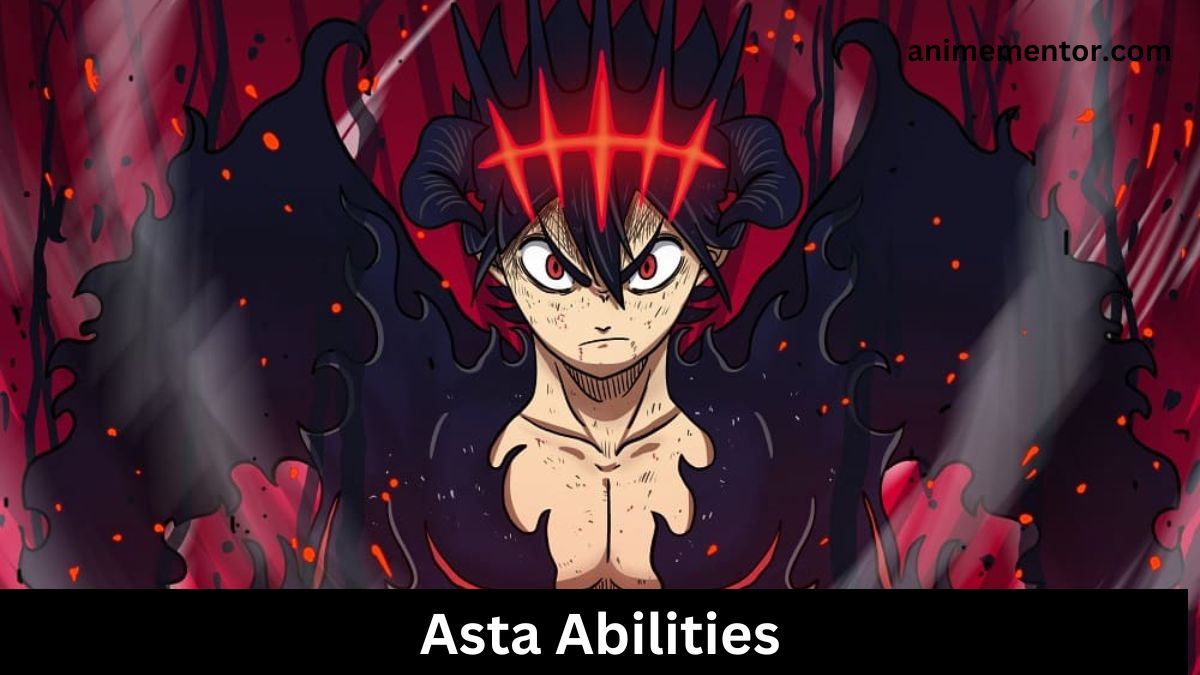 Anti-Magic:- He has gained the ability to use anti-magic after getting a 5 leafed clover grimoire. Anti-magic nullifies magic and the uniqueness of this ability has earned him the rank of an Arcane stage mage.
Expert Swordsman:- He has honed his sword skills over the years under different masters and now is an expert swordsman with the ability of ki-sensing.
Enhanced Physical powers:- He puts his body through very hard physical training which has resulted in him having excellent speed, strength, and durability.
Unite – Unite is an ability he gained after forging contact with Liebe to share power as equals. He can only use it for 5 minutes for now but unite greatly enhances Asta's anti-magic abilities
Equipment
5 leafed clover Grimoire
Anti-magic swords:-
Demon -Slayer sword
Demon Dweller Sword
Demon Destroyer Sword
Demon Slasher Sword