Dr. Stone is a Japanese manga series written by Riichiro Inagaki and illustrated by the South Korean artist Boichi. It has been serialized in Shueisha's Weekly Shōnen Jump magazine from March 2017 to March 2022.
The story is set in a world where all of humanity has been petrified into stone for several millennia. The protagonist, a teenage scientific genius named Senku, is revived and emerges in what is now a stone world. Using his vast knowledge of modern science and technology, Senku sets out to rebuild civilization and undo the petrification along with his friends.
Dr. Stone has become a commercial success, with over 15 million copies in circulation as of January 2023. Both the manga and anime have received positive reviews, with critics praising the series' unique premise, creativity, educational value, and characters. The anime adaptation won the Best Director award at the 2019 Crunchyroll Anime Awards.
Dr. Stone Wiki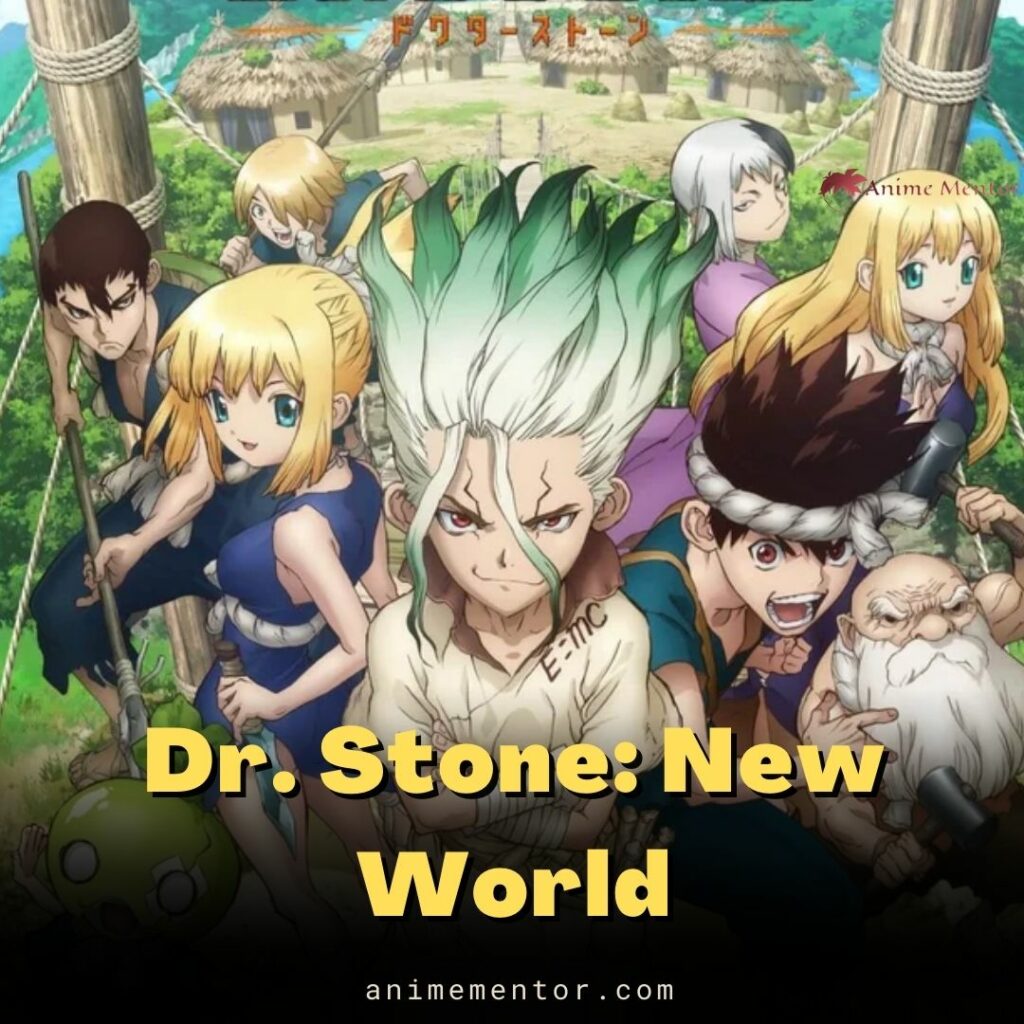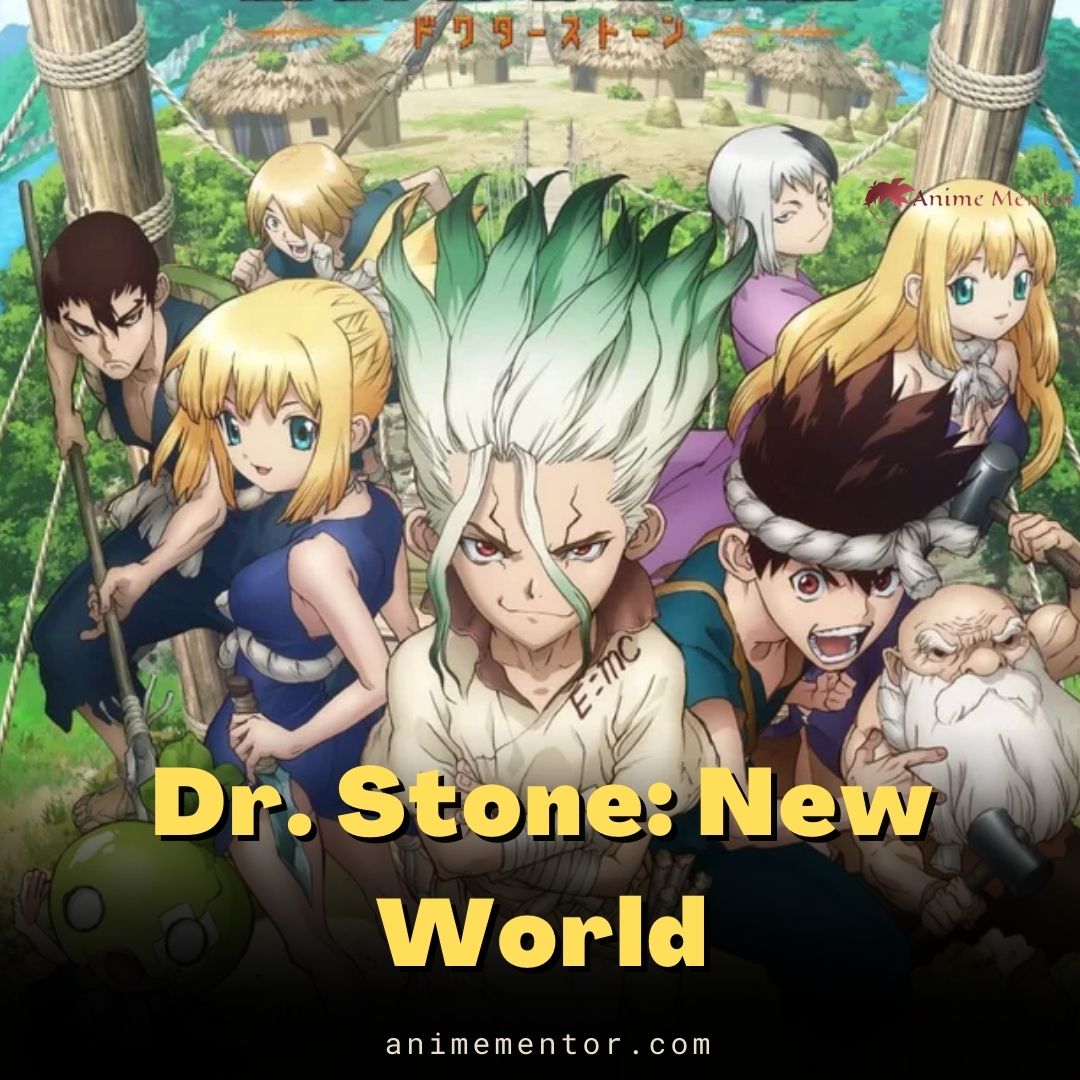 | | |
| --- | --- |
| Genre | Science fiction, Post-apocalyptic |
| Written by | Riichiro Inagaki |
| Illustrated by | Boichi |
| Published by | Shueisha |
| English publisher | Viz Media |
| Magazine | Weekly Shōnen Jump |
| Demographic | Shōnen |
| Original run | March 6, 2017 – present |
| Volumes | 46 |
| Directed by | Shinya Iino |
| Music by | Tatsuya Kato, Hiroaki Tsutsumi |
| Studio | TMS Entertainment |
| Licensed by | Aniplex of America |
| Released | July 5, 2019 |
Dr. Stone Plot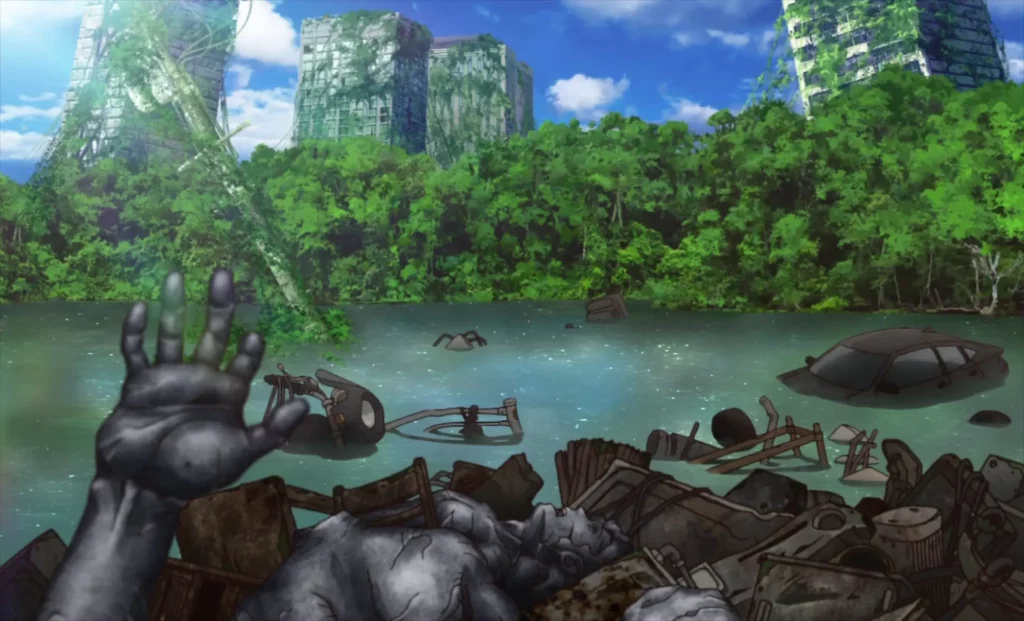 The story begins in the modern world when a mysterious light suddenly petrifies all humans on Earth, turning them into stone statues. Thousands of years later, a teenage genius named Senku Ishigami revives and finds himself in a world of statues.
Using his vast scientific knowledge, Senku begins rebuilding civilization starting from scratch. He is joined by his friend Taiju Oki and later others as they advance their technology from the Stone Age to the Bronze Age and beyond. Their goal is to create a revival fluid to free all petrified humans.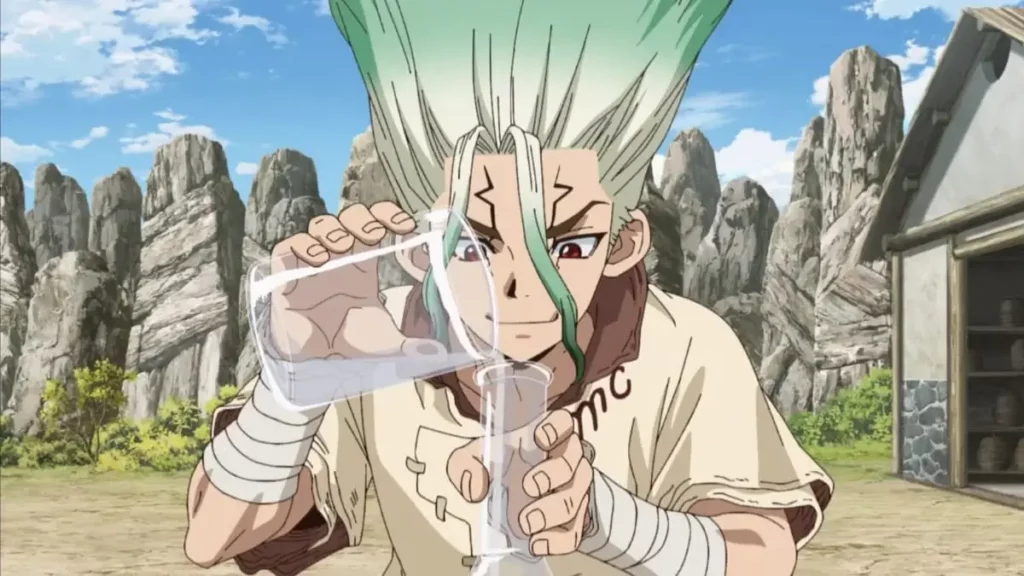 However, Senku's progress is threatened by Tsukasa Shishio, a revived strongman who wants to recreate society by reviving only young people he deems fit. This leads to a conflict between Tsukasa's authoritarian empire and Senku's scientific kingdom.
As the story progresses, more allies join Senku's Kingdom of Science while facing adversaries like the mysterious petrification device Why-Man. They explore more of the world, create innovations like electricity and the cell phone, and work to free humanity from petrification.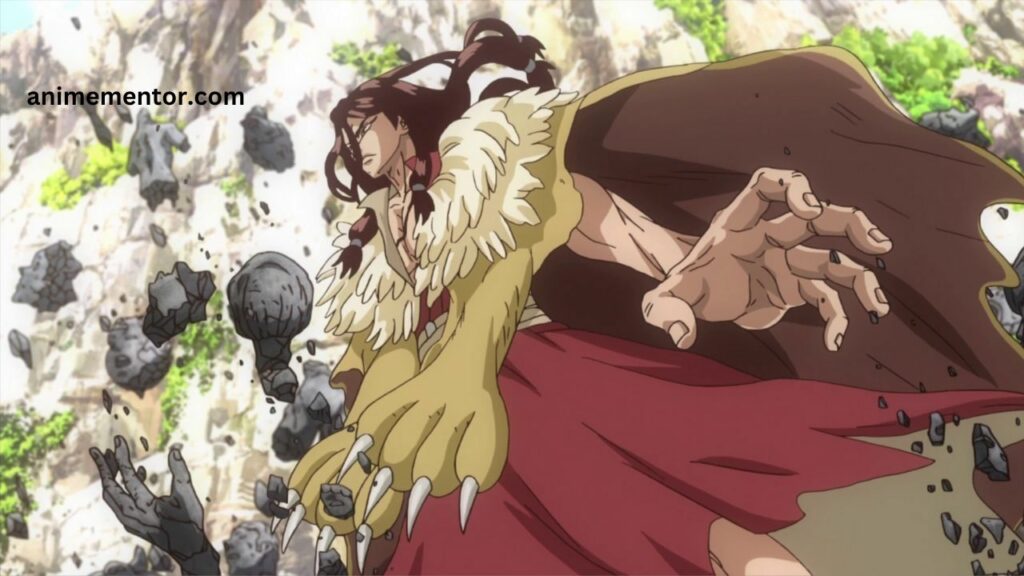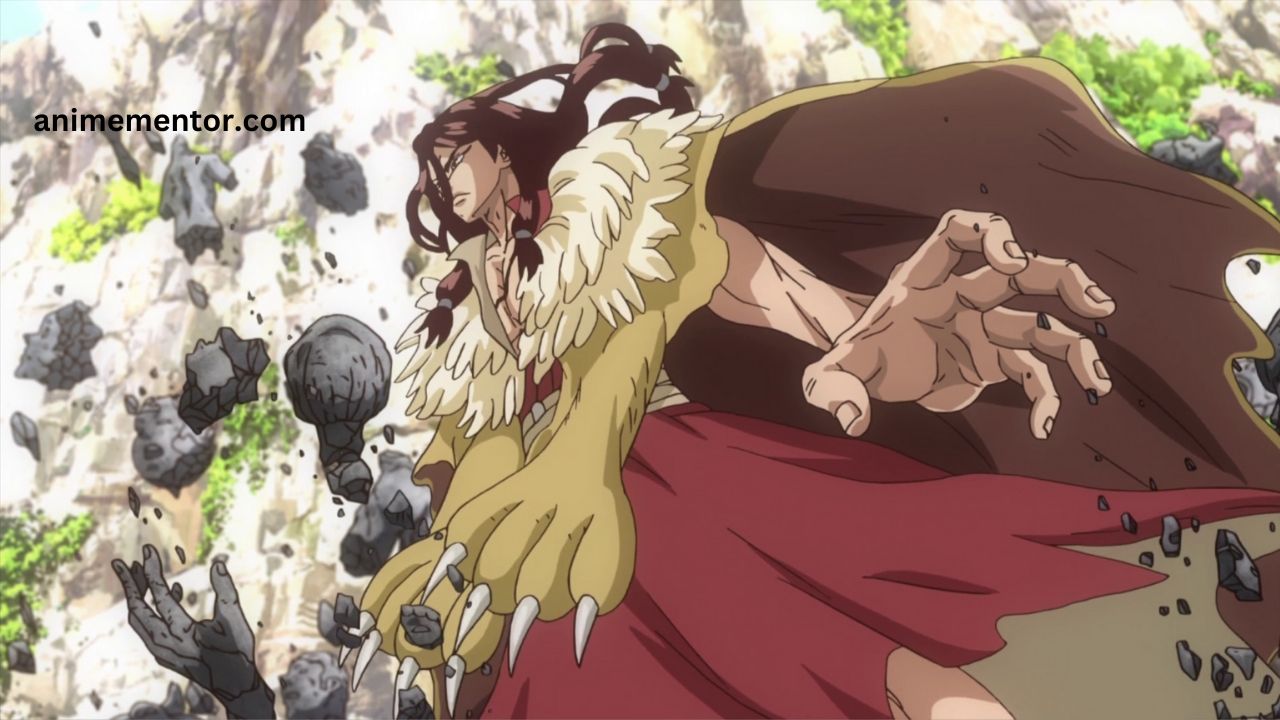 The central themes focus on the power of science to advance civilization and the importance of friendship and cooperation. Senku's unyielding optimism and faith in science Even in a stone world drives the story forward.
Dr. Stone Cast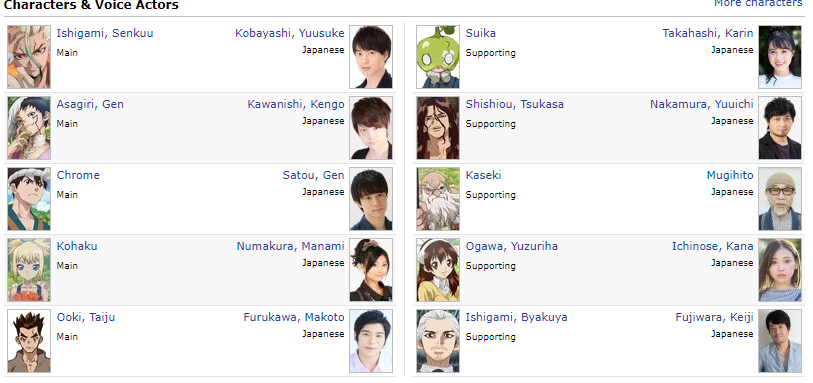 | Characters | Voice Actors |
| --- | --- |
| Ishigami, Senkuu | Kobayashi, Yuusuke |
| Asagiri, Gen | Kawanishi, Kengo |
| Chrome | Satou, Gen |
| Kohaku | Numakura, Manami |
| Ooki, Taiju | Furukawa, Makoto |
| Suika | Takahashi, Karin |
| Shishiou, Tsukasa | Nakamura, Yuuichi |
| Kaseki | Mugihito |
| Ogawa, Yuzuriha | Ichinose, Kana |
| Ishigami, Byakuya | Fujiwara, Keiji |
Dr. Stone Where to Watch
There are a few major streaming platforms that have the rights to distribute Dr. Stone. Crunchyroll simulcasts new episodes as they air in Japan, offering the subtitled version to most of the world outside of Asia. Funimation also simulcasts the series, but provides an English dub for viewers in the United States, Canada, UK, Ireland, Australia and New Zealand.
Dr. Stone Review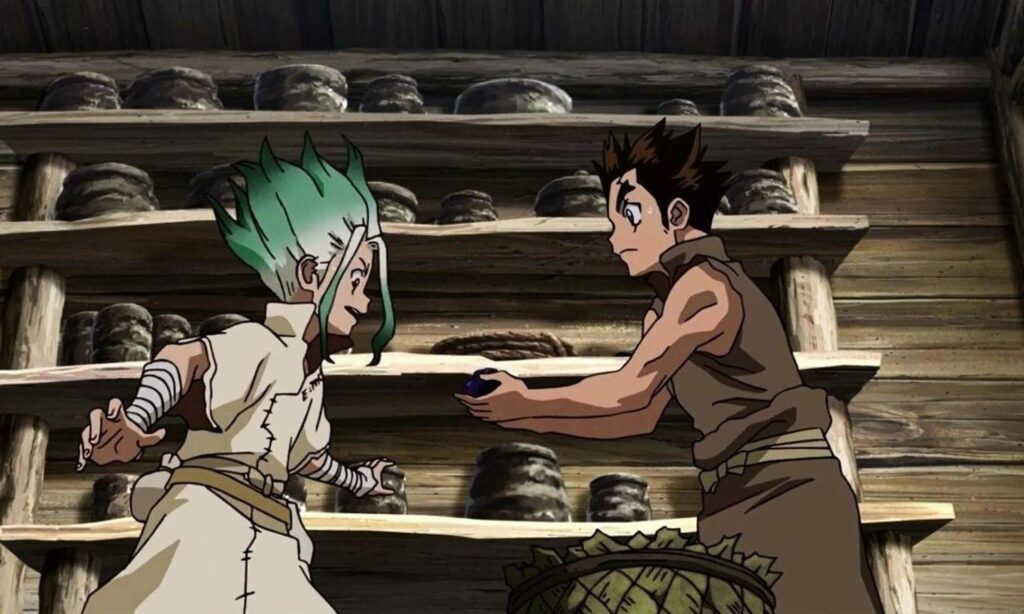 Dr. Stone is a really unique and interesting anime that I found both entertaining and frustrating at times. The basic premise of everyone being turned to stone and one genius kid named Senku working to rebuild civilization is such a cool idea! I was hooked right from the first episode seeing him break out of the stone and start making plans.
Some stuff does feel kind of unrealistic though, like how Senku seems to know absolutely everything about science and history. It's funny how he calculates that he's been awake counting seconds for 3700 years straight without going crazy! I guess you just have to go with it since it's more of a comedy.
The conflicts between Senku's science kingdom and Tsukasa's empire were exciting to watch each week. Tsukasa is super strong and menacing as the villain. The other characters like Kohaku and Chrome were fun too as they joined up with Senku. Their personalities bounce off each other nicely.
The animation was fine but nothing mindblowing. I did really enjoy the music and energetic openings though, they fit the vibe of the show. Overall I found Dr. Stone to be a fresh take on the shonen genre that kept me entertained despite some over-the-top moments. It'll be interesting to see where the story goes next!