Mob Psycho 100 is a Japanese manga series/ webcomic written and illustrated by ONE or Tomohiro; the author is famous for his other series, The One Punch Man. It was serialized on  Shogakukan's Ura Sunday website from April 2012 to December 2017.  Mob Psycho 100 has 16 Volumes in total and is a combination of comedy, horror, and supernatural. The events in the story lead us to the world of evil spirits and ghosts, mysterious organizations, false espers, and our overpowered protagonist, Shigeo Kageyama. The story revolves around Shigeo Kageyama, also known as Mob, and his daily life of hunting evil spirits with his con artist master Arataka Reigen, whom he believes to be a spiritualist.
Mob Psycho 100 Wiki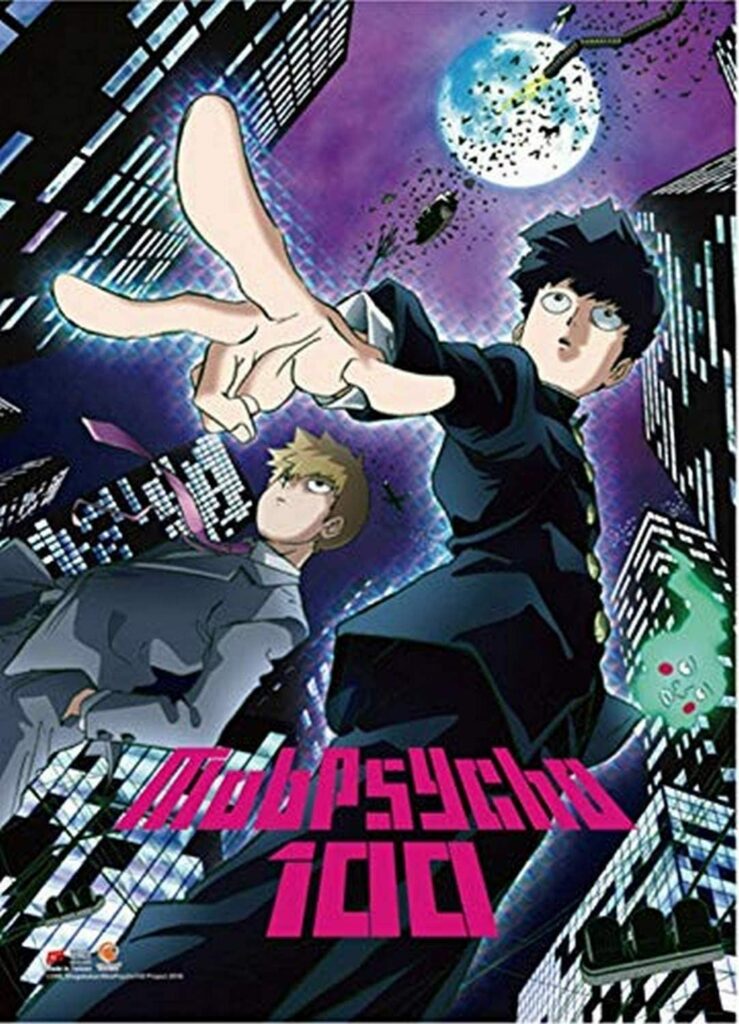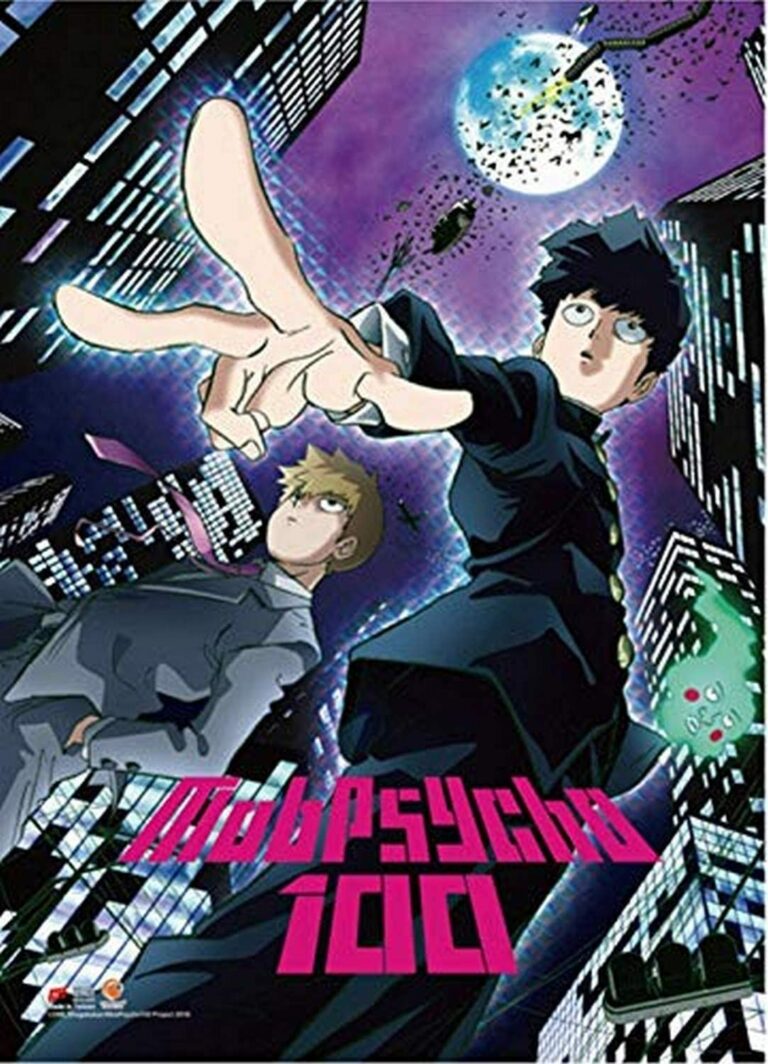 Anime Name
Mob Psycho 100
Genre
Action, Comedy, Horror, Supernatural
Written by
One or Tomohiro
Published by
ShogakukanDark Horse Comics (English Publisher)  
Volumes
16
Original run
18th April 2012 – 22nd December 2017
Anime television series
License
Crunchyroll (Subbed)FUNimation (Dubbed)
Original Network
Tokyo MXYtvBS FujiTV Asahi Channel 1
English Network
Animax Adult Swim (Toonami)
Original Run
July 12, 2016 – present
Total Episode
25
Studio
BONES
Storyline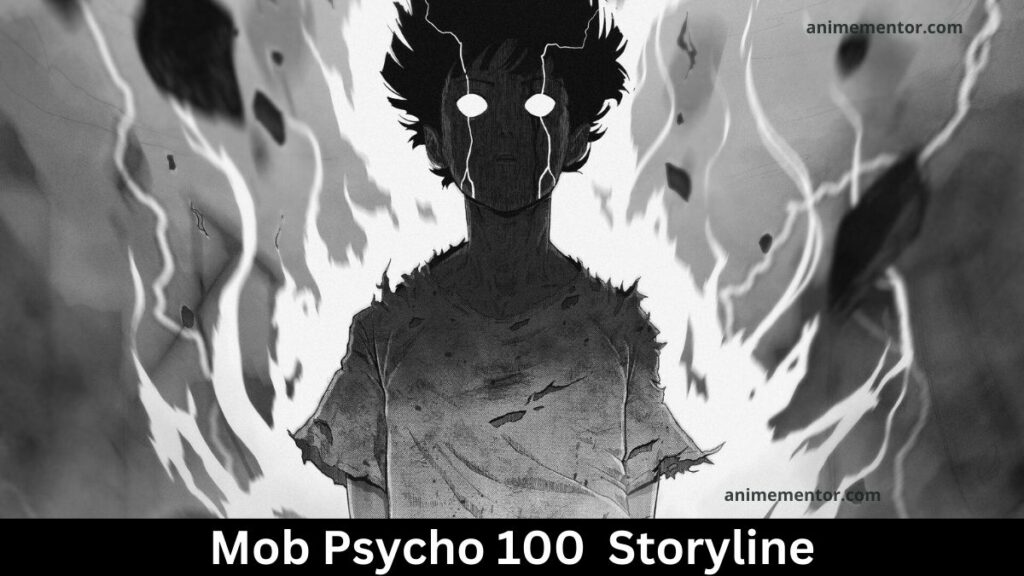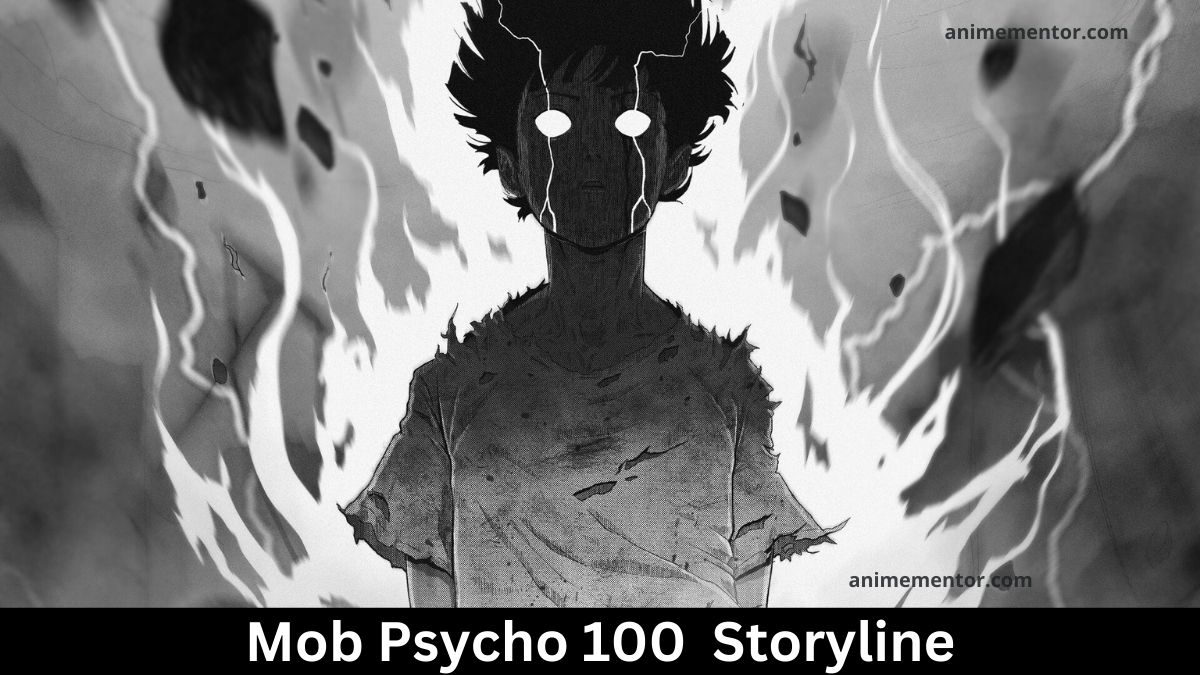 The series is set around the espers, evil spirits, and mysterious organizations attempting to rule the world. Our protagonist, Shigeo Kageyama is an average middle school boy who is nicknamed Mob. He earns that name due to his lack of presence. The mob does not stand out too much and looks like an unnoticeable entity but he is in fact an omnipotent esper. Initially, Mob only used his power to impress his crush, Tsubomi Takane, who soon gets bored of his tricks.
As he grows up, he understands how dangerous and harmful his powers are to others and in order to not let his powers go berserk, he lives controlling and suppressing his emotions. The mob is determined to live a normal life and keeps his emotions suppressed but when his emotions surge to level 100%, he goes into a berserk trance. To get effective control over his powers he enlists under Arataka Reigen, a con artist who claims to be a psychic. Reigen exploits Mob by making him exorcist the ghosts. Now, exorcising on request of Reigen has become Mob's daily life.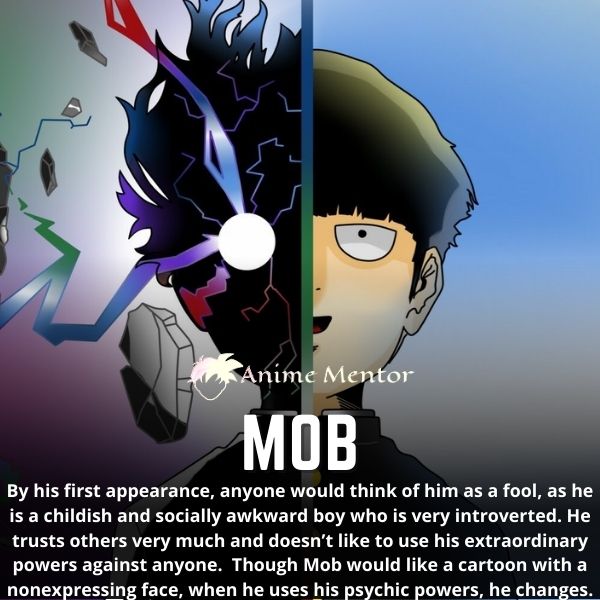 Currently, Mob Psycho 100 has two seasons with 12 and 13 episodes respectively. Season 1 covers chapters 1 to chapter 50 from manga and season 2 covers chapters 51 to chapter 90. The anime is an exciting roller-coaster with everyone finding their identities.
Some of the Characters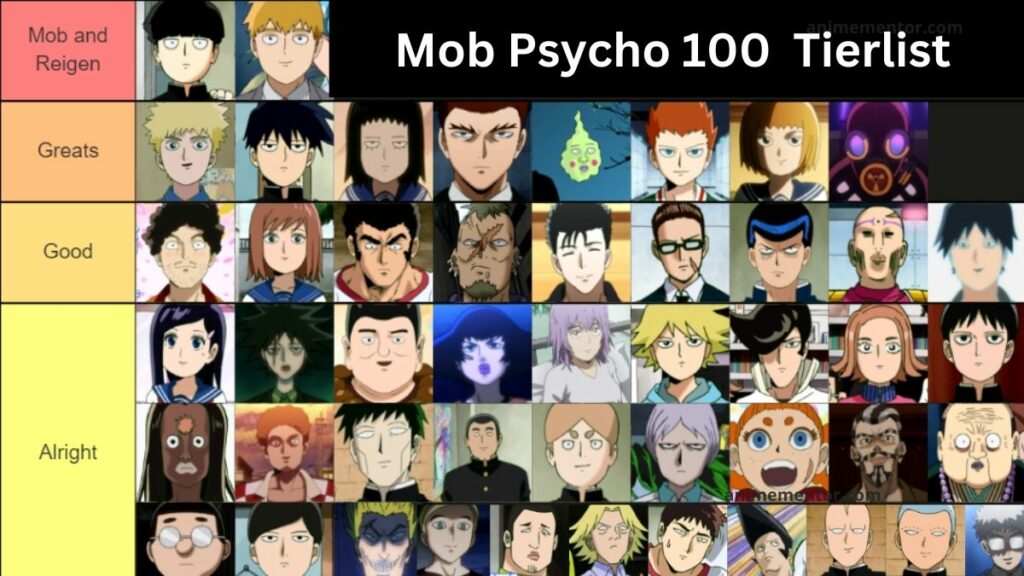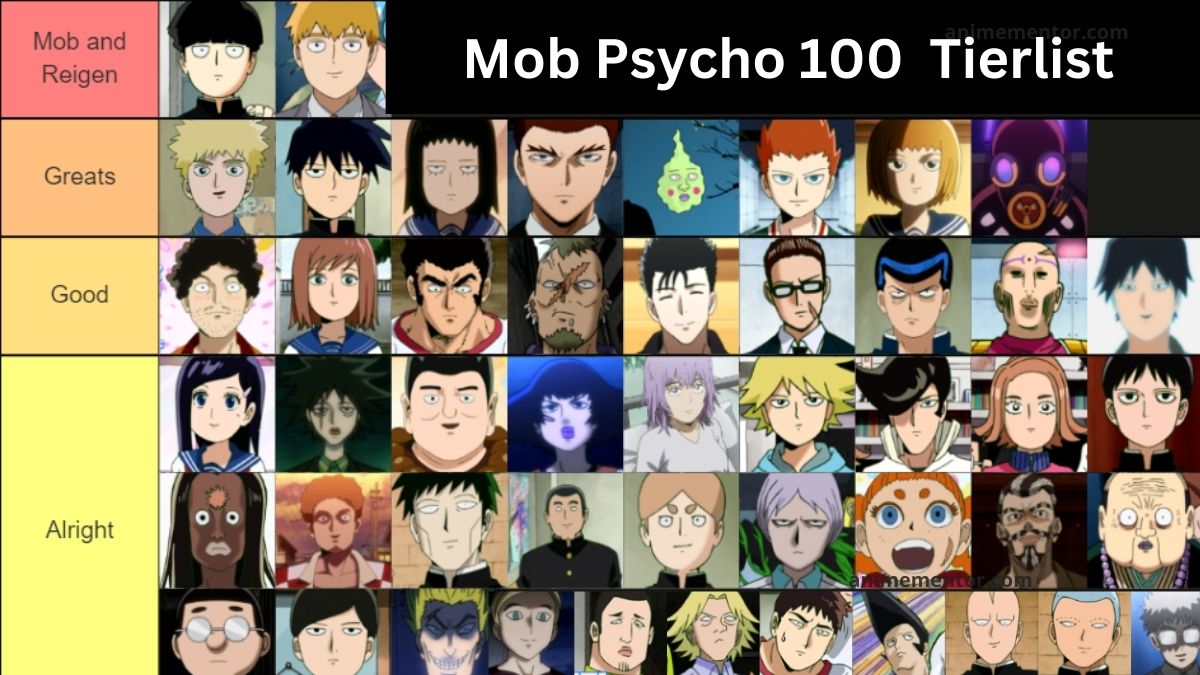 Shigeo Kageyama (Mob)
Arataka Reigen
Ritsu Kageyama
Teruki Hanazawa
Dimple
Tenga Onigawara
Tsubomi Takane
Ichi Mezato
Katsuya Serizawa
Tome Kurata
Cast ( Japanese Voice actor names)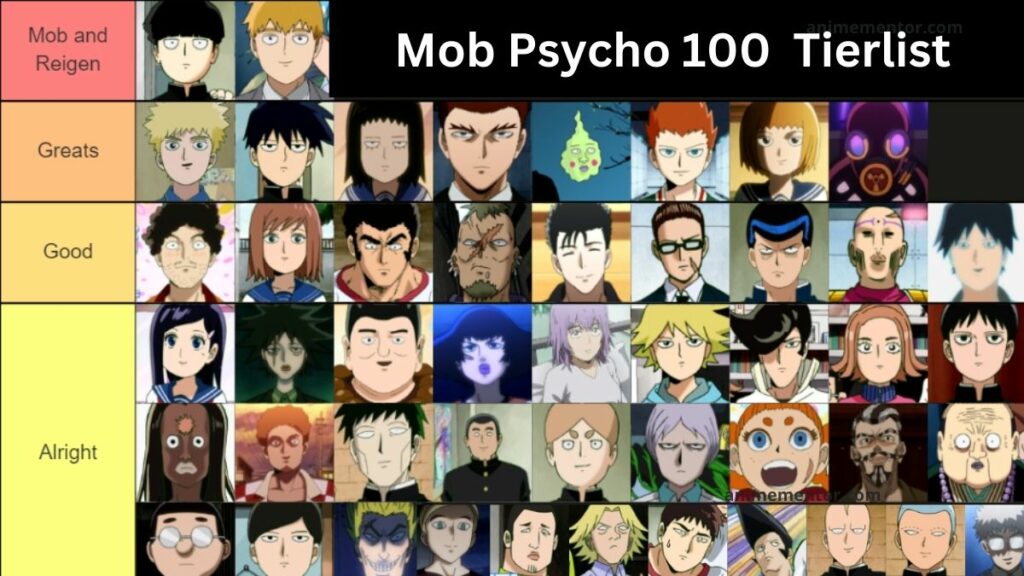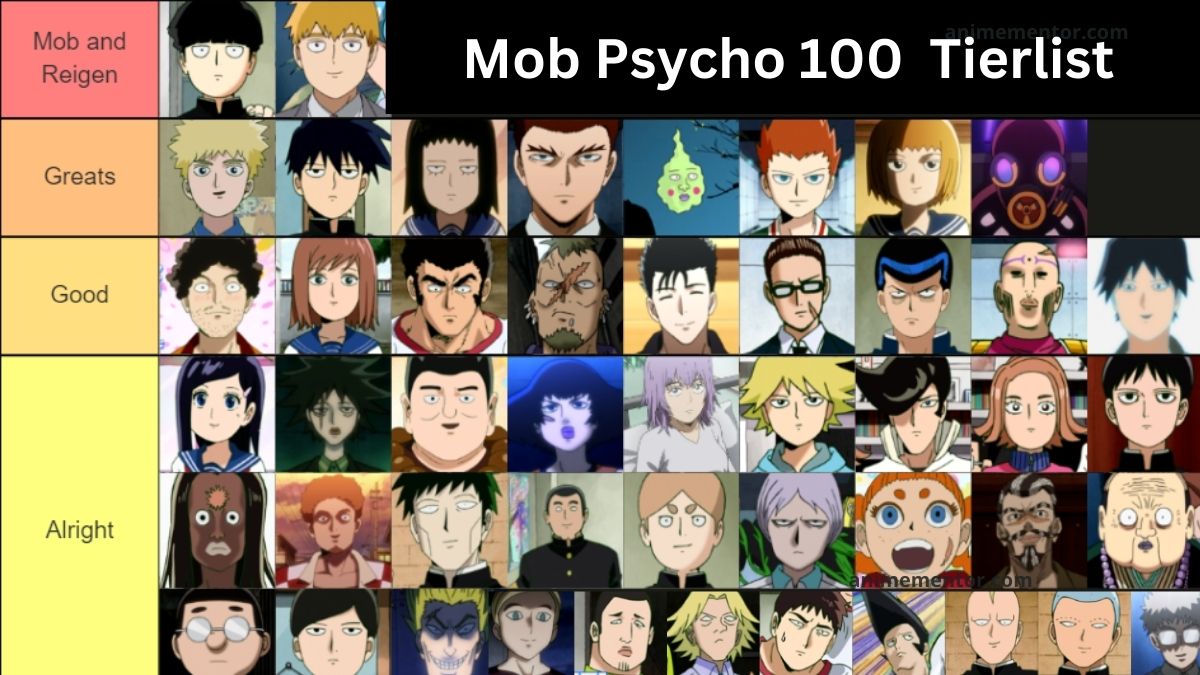 Setsuo Itō as Shigeo Kageyama
Takahiro Sakurai as Arataka Reigen
Miyu Irino as Ritsu Kageyama
Yoshitsugu Matsuoka as Teruki Hanazawa
Akio Ootsuka as Dimple
Yoshimasa Hosoya as Tenga Onigawara
Atsumi Tanezaki as Tome Kurata
Uki Satake as Tsubomi Takane
Toshihiko Seki as Musashi Goda
Shinichiro Miki as Megumu Koyama
Ayumi Fujimura as Ichi Mezato
Sachi Kokuryu as Sho Suzuki
Takanori Hoshino as Katsuya Serizawa