Cid Kagenou, Minoru Kagenou's reincarnation, is the protagonist of The Eminence in Shadow. He founded and leads the secret organization Shadow Garden under the alias Shadow to accomplish his dream of becoming an "Eminence in Shadow." Unbeknownst to him, his outright lies are frequently discovered to be entirely genuine in reality.
Cid Kagenou Wiki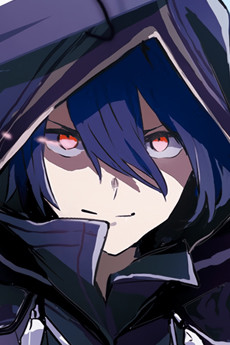 Name
Cid Kagenou
Specie
Human
Gender
Male
Age
15
Occupation
Leader of Shadow Garden
Student of Midgar Royal Spell sword Academy  
Debut
Chapter 1
Cid Kagenou Appearance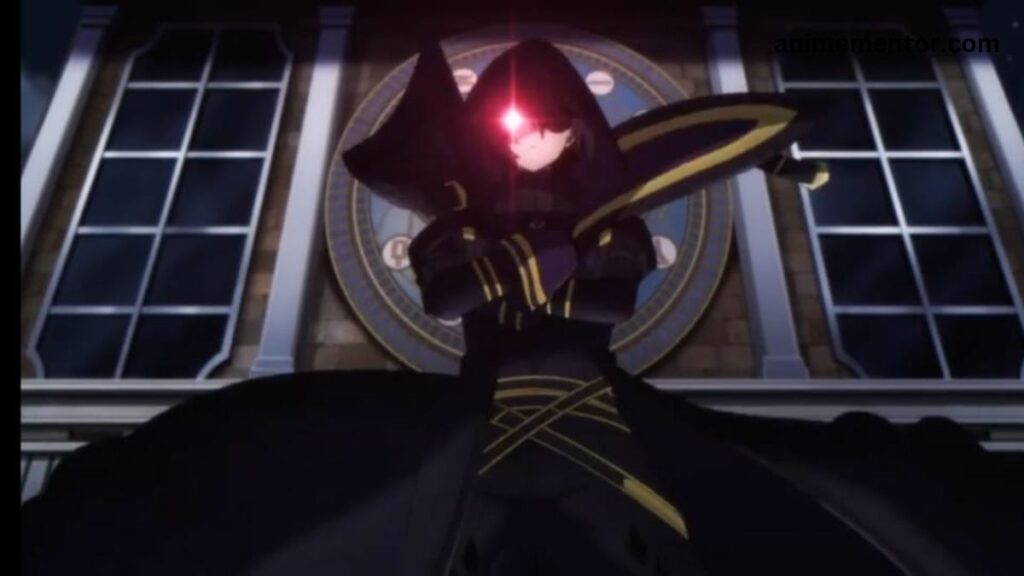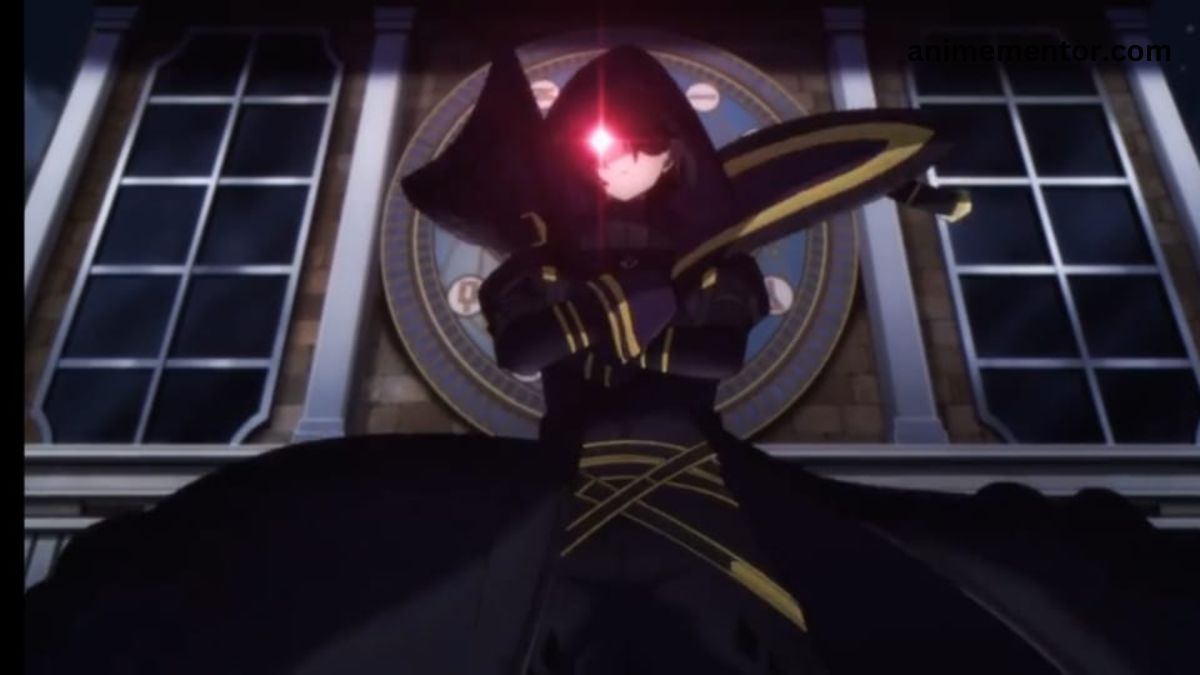 Cid Kagenou is a thin teenage boy with short, dark hair and generally unspectacular, frail-looking facial features. He must adhere to a dress code that includes a dress shirt, pants, blazer jacket, tie, and a pair of loafers to attend the Midgar Academy.
Cid wears a full-body slime suit, gloves, and boots, as well as a hooded trench coat and a domino mask as Shadow. This clothing has a jet-black dye with golden embroidery. Cid dons another domino mask, a suit, and fingerless gloves to hide his identity while posing as John Smith.
Cid had a tall and muscular physique in his previous life as Minoru Kagenou, thanks to his constant training, and towered over his peers. Despite this, his face was unadorned, with short black hair and black eyes. Overall, he resembles a bulkier version of his post-reincarnation self.
Cid Kagenou Personality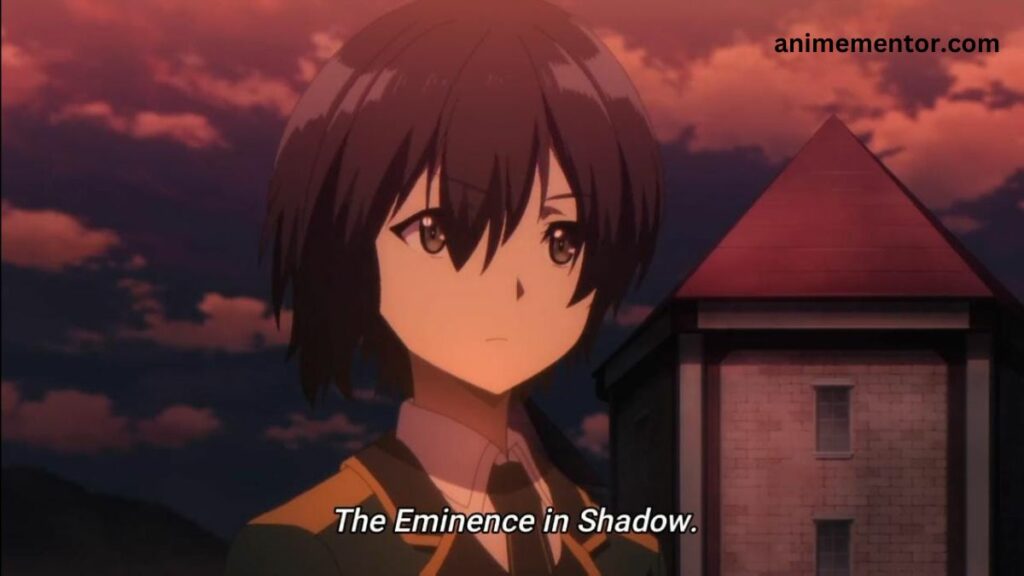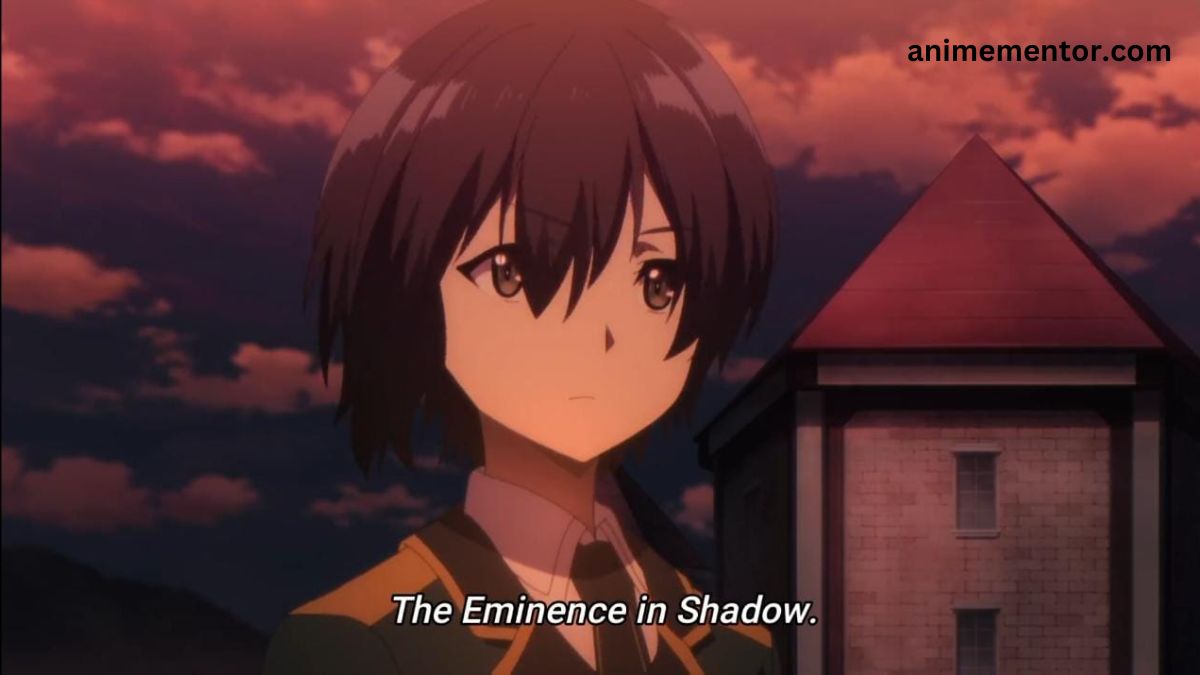 Kagneou is driven by his ambition to become an empower from the shadow, a person who wields enormous power from the shadows. This ambition and obsession are inspired by TV shows, video games, and other stories. He devotes himself to that goal with zeal and takes great pride in his accomplishments.
He respects other people's efforts and despises those who rob power from others. His supporters think he is a brilliant mastermind, but in reality, his success is a result of dumb luck, creative problem-solving, and superior combat skills. Cid avoids attention in his civilian persona and presents himself as a lackluster student. He is enamored with appearing mysterious and cool in front of his followers while taking on the persona of the Shadow and engaging in silly antics.
Cid Kagenou Powers & Abilities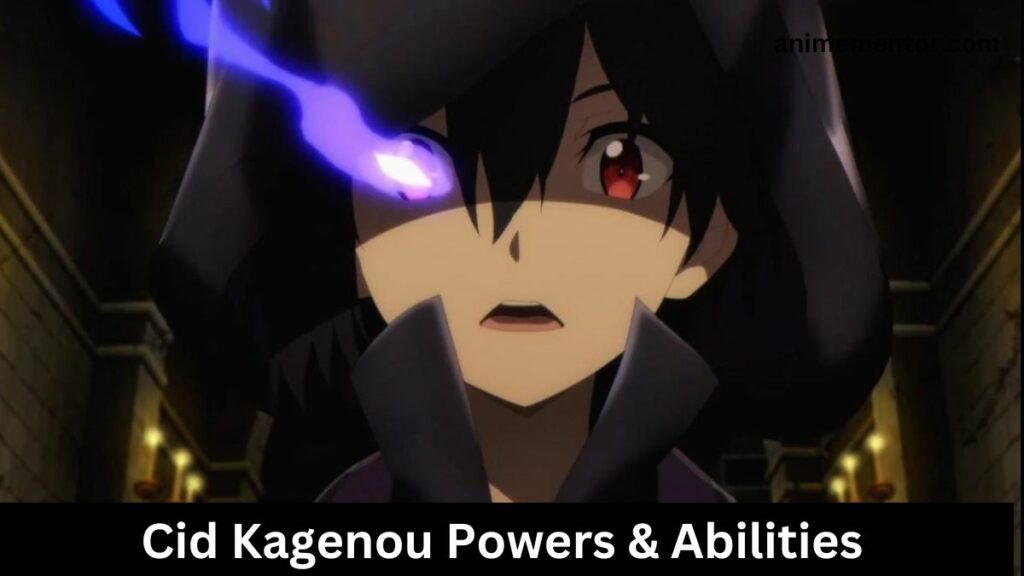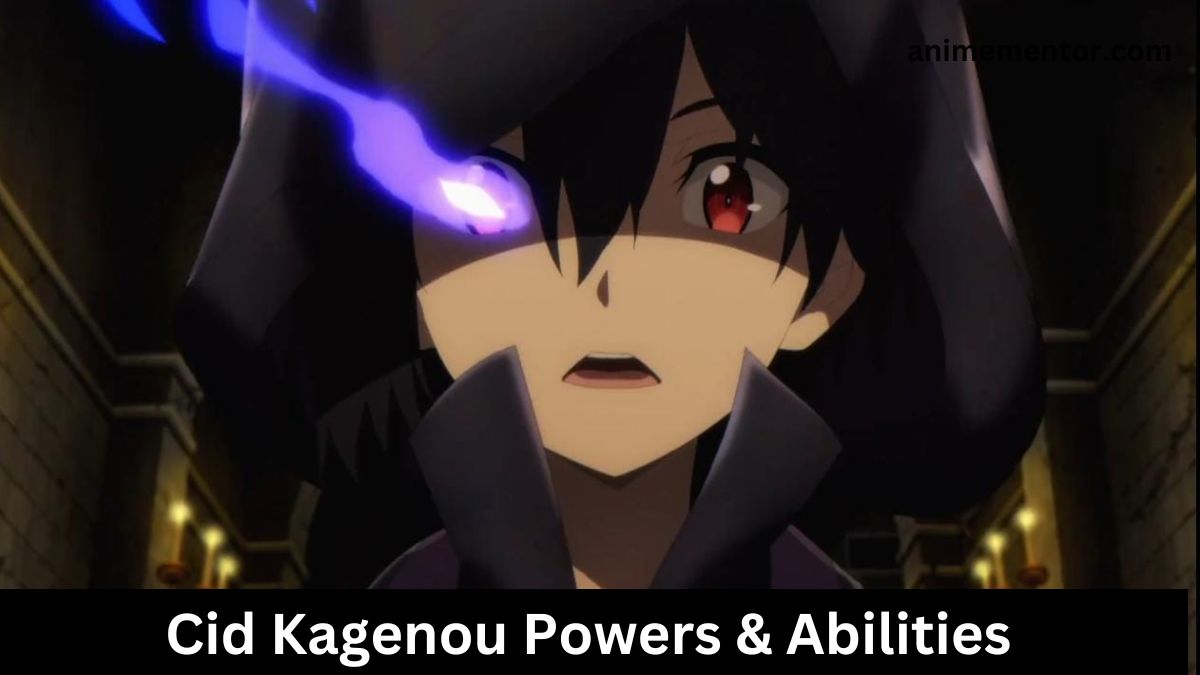 Martial Arts:
Cid Kagenou is a very powerful warrior thanks to his lifetime of martial arts training as well as his mastery of magic.
Acquiring Skills:
In his previous life as Minoru Kagenou, he engaged in a variety of activities, including Karate, Boxing, Kendo, Mixed Martial Arts, Zazen, Buddhism, and Yoga. His physical development peaked around the time he was a teenager, and he was able to defeat opponents who had received military training.
Previous world knowledge:
Minoru retained all of his prior skills while learning magic after being reborn into the Kagenou family. As a result, his skills were greatly enhanced, making him one of the most powerful individuals ever. In his civilian persona, Cid never demonstrates his true strength; instead, he engages in the practice of mob fu, or the art of stylishly losing battles. He is proficient enough to battle and easily defeat Beatrix and Iris Midgar, two of the most accomplished Spellswords in the world, simultaneously as Shadow. Shadow is regarded as the strongest man in the world by Iris.
Magic:
Cid has developed his magic control over many years of experimentation. He is capable of making slime suits, swords, and healing vampires and cursed children. Presumably, his body unleashes all of his mana at once, terrifying normal folks and changing the weather as it erupts into a whirlpool of exquisite violet light.
Other applications of his magic include wide-area detection magic, increasing the combat power of an army, and psychological manipulation. He can also improve the defenses of his slime suit.
Quotes
Love interest
He does not have any Love interest but he will end up with all 7 of the girls.