Rosa Oriana is a former Princess of the Oriana kingdom and Cid's senior at the Midgar Royal Spellsword Academy, where she also served as the student council's president. However, she gave up her former identity after falling victim to a plot by the Order of Diabolos and joined Shadow Garden using the alias No. 666.
Rose Oriana Wiki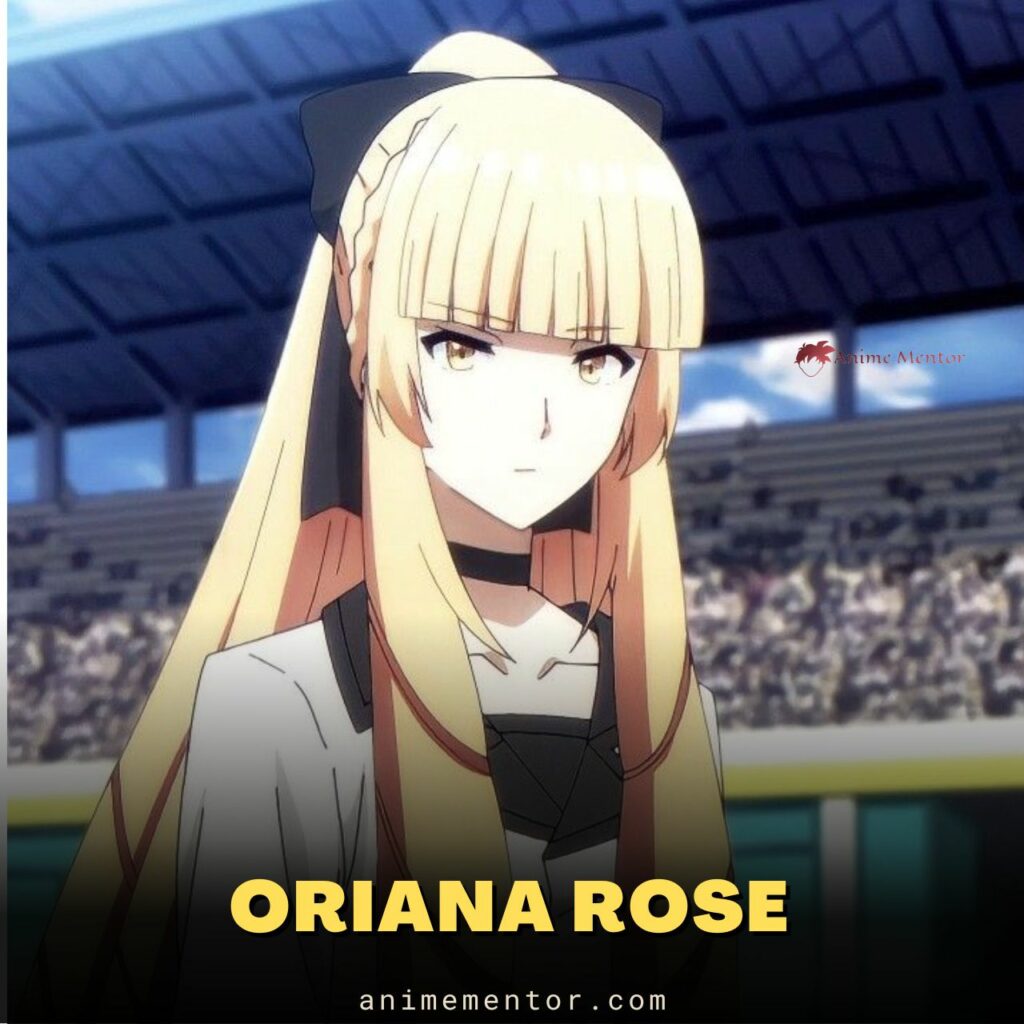 Romaji
Rōzu Oriana
Shadow Garden Name
No. 666
Race
Human
Gender
Female
Age
17
Height
Unknown
Hair Color
Honey-Blonde
Eye Color
Honey
Birthday
Unknown
Status
Alive
Relatives
Raphael Oriana (Father; Deceased)
Reina Oriana (Mother; Deceased)
Clara Oriana (Younger Sister; WN)
Occupation
Queen of Oriana Kingdom
Affiliation
Shadow Garden
Oriana Kingdom
Midgar Royal Spellsword Academy (Formerly; Expelled)
Debut
Volume 1
Chapter 9
Episode 4
Rose Oriana Appearance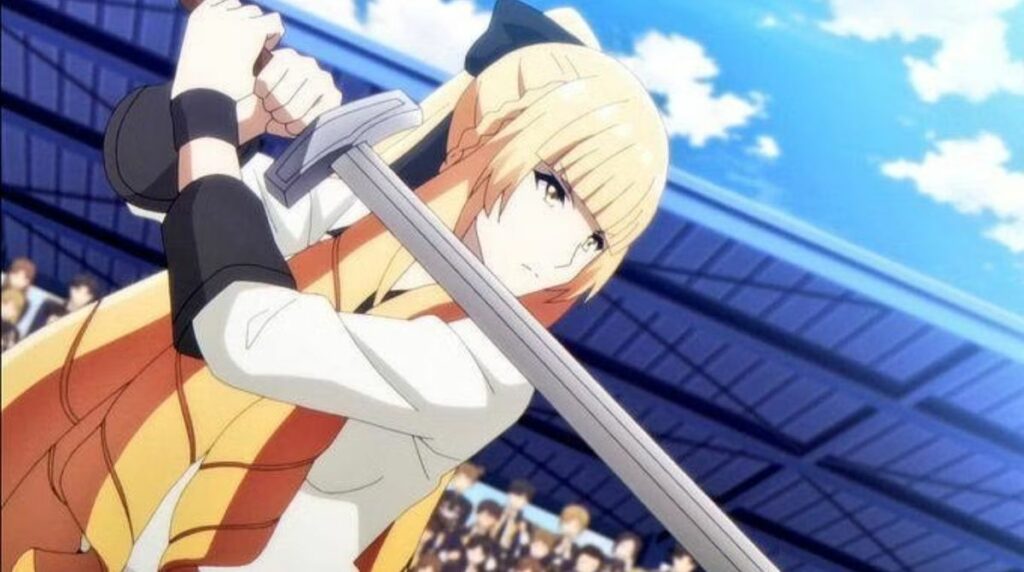 Rose is a beautiful young woman with blonde hair and bright yellow eyes. As a student, she often wore the school uniform and black stockings, as well as a sports uniform for practices and tournaments. Casually, she dressed fashionably as a typical teenage girl.
After becoming queen in the Light Novel, Rose cut her hair short. In the anime, her hair was cut short after joining Shadow Garden. As a Shadow Garden agent, Rose wore a magical slime bodysuit that allowed her to alter her appearance, including taking the form of a wedding dress.
Rose Oriana Personality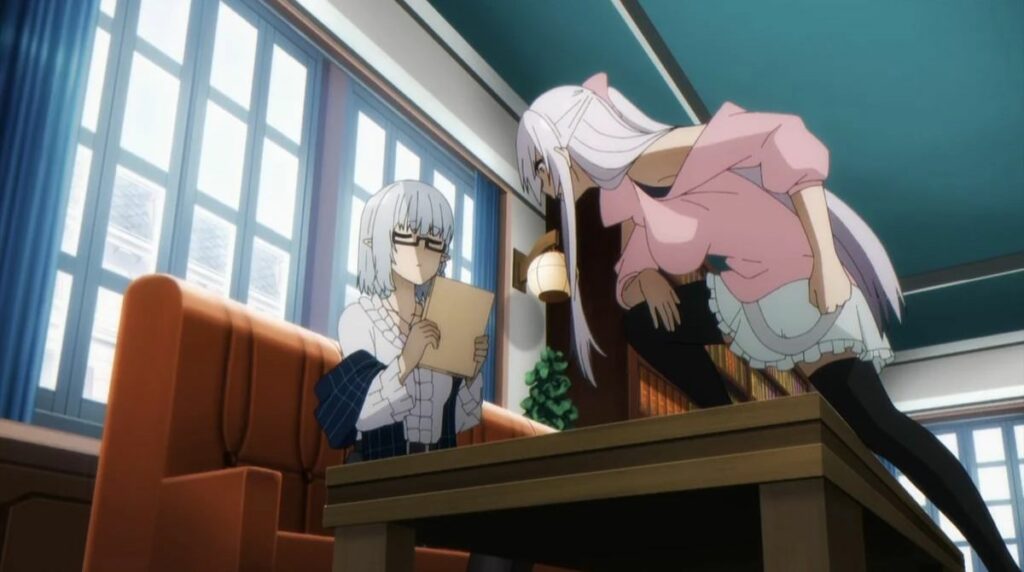 Rose has demonstrated coolness, strength, selflessness, and charisma. All characteristics befitting of a princess and a swordswoman. She has a strong sense of honour and is willing to speak up for those who cannot.
Rose, as a woman, is completely in love with Cid after he saved her from a terrorist and sincerely wishes to be in a relationship with him. She is one of the few people who witnessed his strength. Her feelings for him remained unchanged even after she was enlisted into Shadow Garden.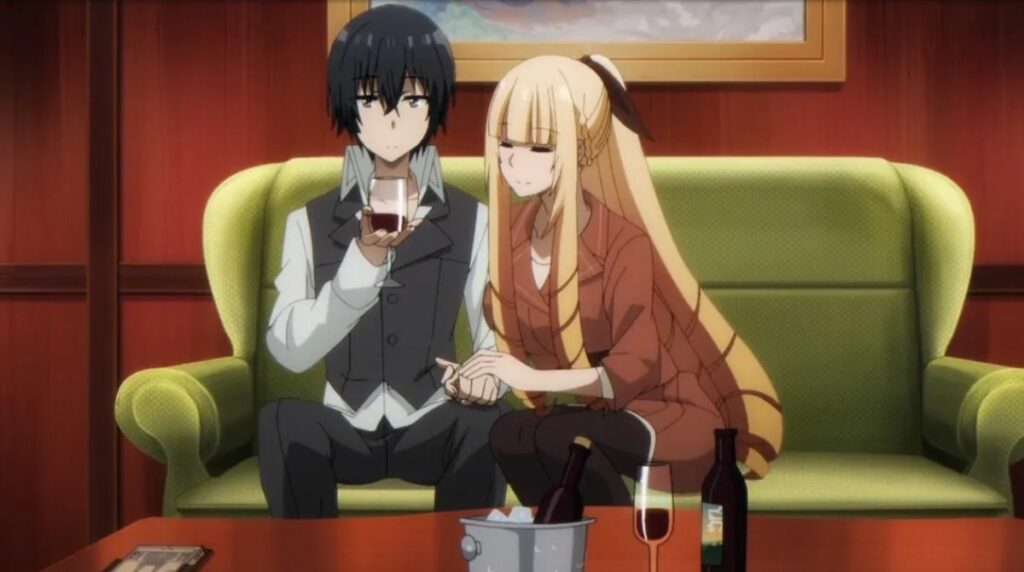 Rose considers swordsmanship to be more than a hobby, but rather an art form with limitless potential.
Rose Oriana History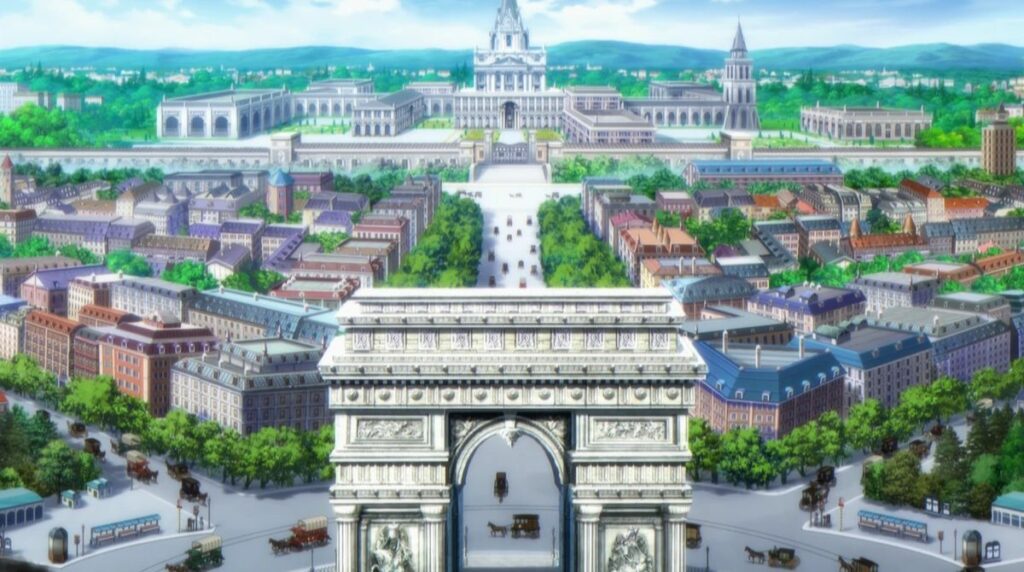 Rose was King Raphael Oriana's eldest daughter. Rose used to accompany her father to the Midgar Kingdom as a child, sneaking out of her inn to play with the other kids. Because of her ostentatious attire, she attracted the attention of bandits and was taken hostage and held for ransom. Before they could act, Cid, posing as the "Fancy Bandit Slayer," showed up and killed them all, rescuing the princess from her distress. The mysterious figure's swordsmanship captured Rose's attention as she watched the battle, inspiring her to develop perfect swordsmanship that was based on the fundamentals and didn't waste any time.
She had to learn an artistic discipline because of royal Orianan traditions. Rose decided to specialise in swordsmanship despite the disapproval of the subject in her nation. She worked to disprove the notion that swordplay is an uncivilised activity held by her country. As a teenager, Rose enrolled as an exchange student at the Midgar Spellsword Academy, where she later excelled as a swordswoman and served as president of the student council.
Rose Oriana Powers & Abilities
Rose was the top swordswoman in the academy when she served as the president of the student council, only surpassed by Iris Midgar when the latter was still a student. But when she joined Shadow Garden, she discovered that by their standards, her abilities are only those of a recruit.
Rose Oriana Relationship
Raphael Oriana: Rose's father and the king of Oriana Kingdom. She deeply loved him but had to put him down when he was brainwashed to cause a war. She later understood his sacrifices and vowed to continue his mission.
Reina Oriana: Rose's mother, initially believed to be a hostage but was revealed to collaborate with the Cult of Diablos. Rose witnessed her mother's death by Mordred.
Cid Kagenō / Shadow: Rose is deeply in love with Cid. She respects him for his strength and bravery. Her admiration for him started when he rescued her as a child and deepened as they grew closer. She does not know that Cid is Shadow.
Alpha: Rose respects Alpha for her leadership and sees herself as a fundamental piece in Cid's plans against the Cult of Diablos.
Beta/Natsume Kafka: Rose admires Beta's author persona and formed an alliance with her. Beta has yet to reveal her true identity.
Gamma/Luna: Rose frequents businesses associated with Gamma and respects her for her business acumen.
Epsilon/Shiron: Rose respects Shiron's music and didn't hold her mother's treachery against her.
Eta: Information not available.
Lambda: Rose learned combat under Lambda and used her training on missions.
Nu: Nu is Gamma's subordinate, and Rose respects her.
Victoria / 559: Rose had conflicts with Victoria during a mission but was given another chance after certain events.
664 & 665: Rose developed camaraderie with her teammates and later, they served as her bodyguards
Alexia Midgar: Rose has a friendly relationship with Alexia, unaware that they are love rivals for Cid. They formed an alliance to protect their loved ones.
Margaret: Margaret was Rose's maid, and their friendship suffered after Margaret learned about Rose's actions. It was later restored when Margaret understood the full truth.
Perv Asshat: Rose was hesitant to marry Perv, and her hatred for him grew when she discovered his role in her father's condition. She exposed his evil deeds.
Mordred: Rose hated Mordred for his involvement in her father's condition and his manipulations in Oriana. She was satisfied when Shadow ended Mordred.
Iris Midgar: Rose interacted briefly with Iris, confirming the existence of both the Student Council and Shadow Garden during a Diablo Cult incident at the Academy.