Hana Uzaki is the protagonist of Uzaki-chan Wants to Hang Out! She is a college freshman who has had a crush on upperclassman Shinichi Sakurai since high school.
Despite frequently annoying Shinichi with her bothersome antics, Hana cares deeply for him and considers him one of her best friends. Her playful meddling comes from a place of genuine affection, even if Shinichi doesn't always see it that way
Hana Uzaki Wiki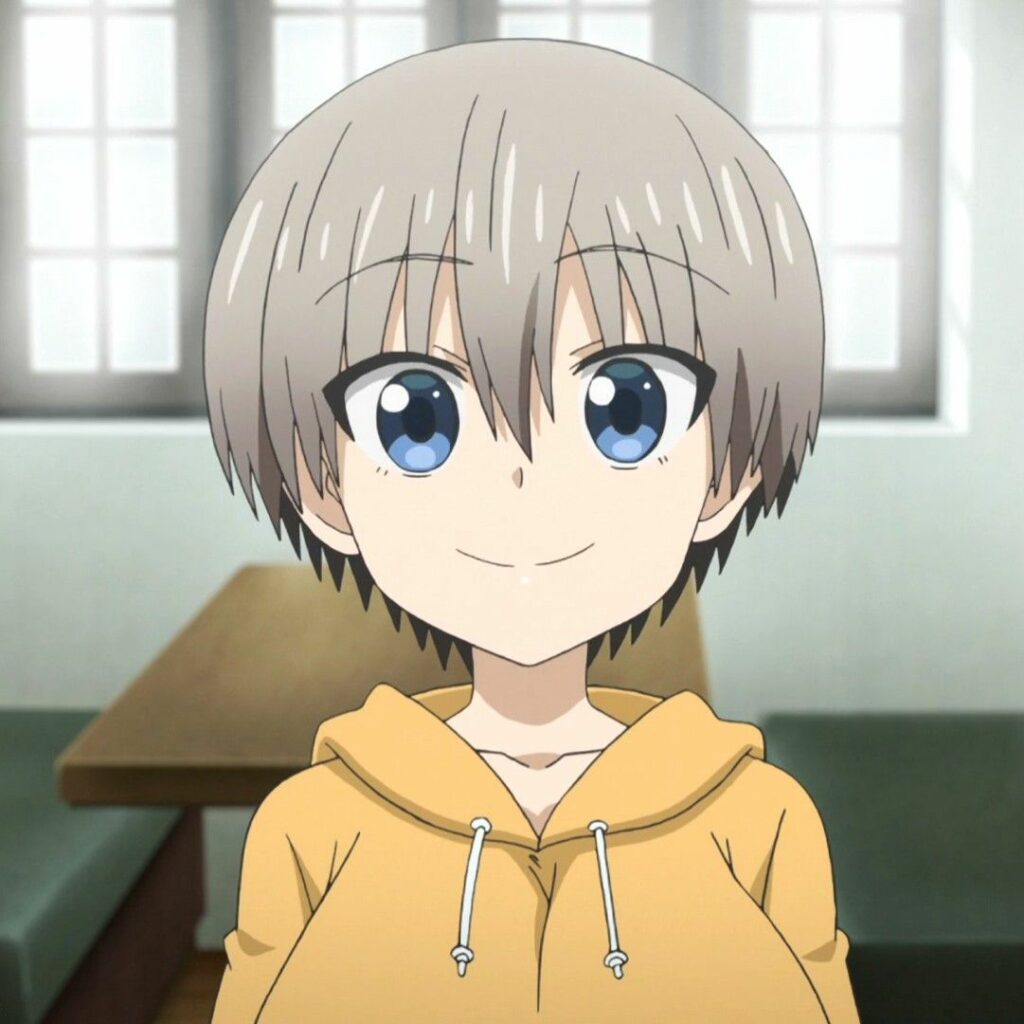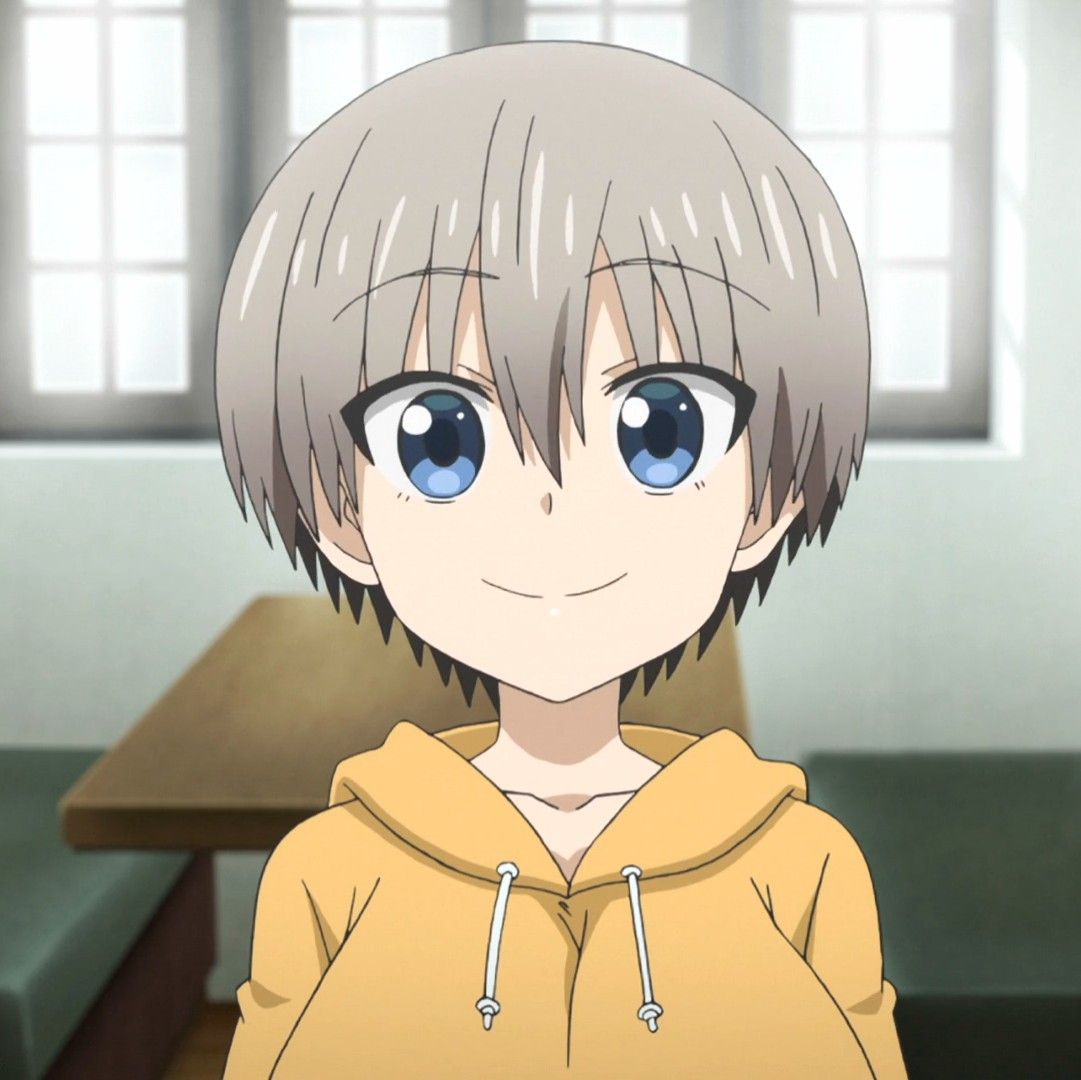 | | |
| --- | --- |
| Name | Hana Uzaki |
| Age | 19 |
| Height | 150 cms |
| Gender | Female |
| Birthday | August 7 |
| Hair Color | Silver |
| Eye Color | Bright blue |
| Occupation | 2nd-year college student |
| Anime Debut | Episode 1, Season 1 |
| Manga Debut | Chapter 1 |
| Japanese Voice Actor | Naomi Ōzora |
Hana Uzaki Appearance: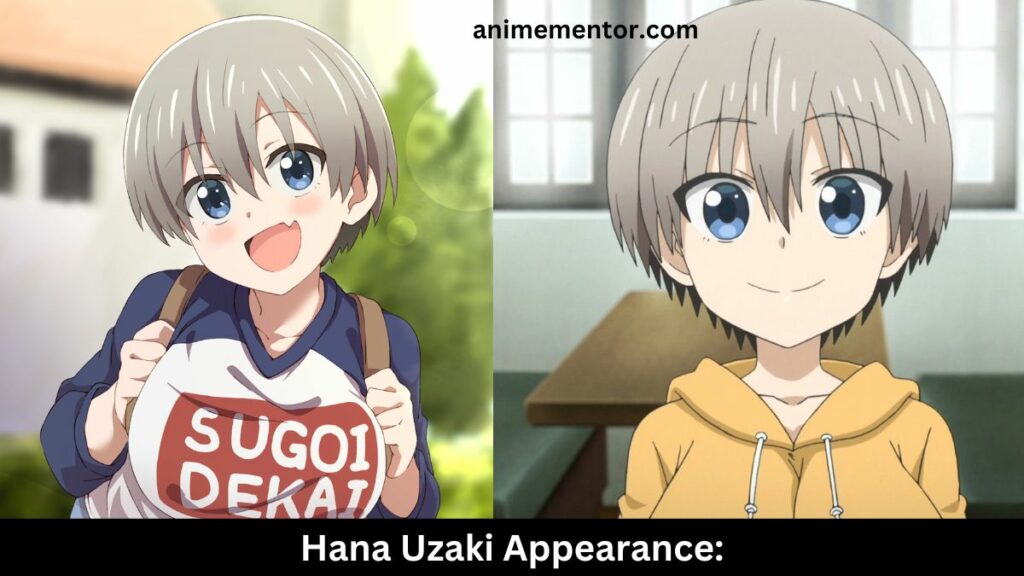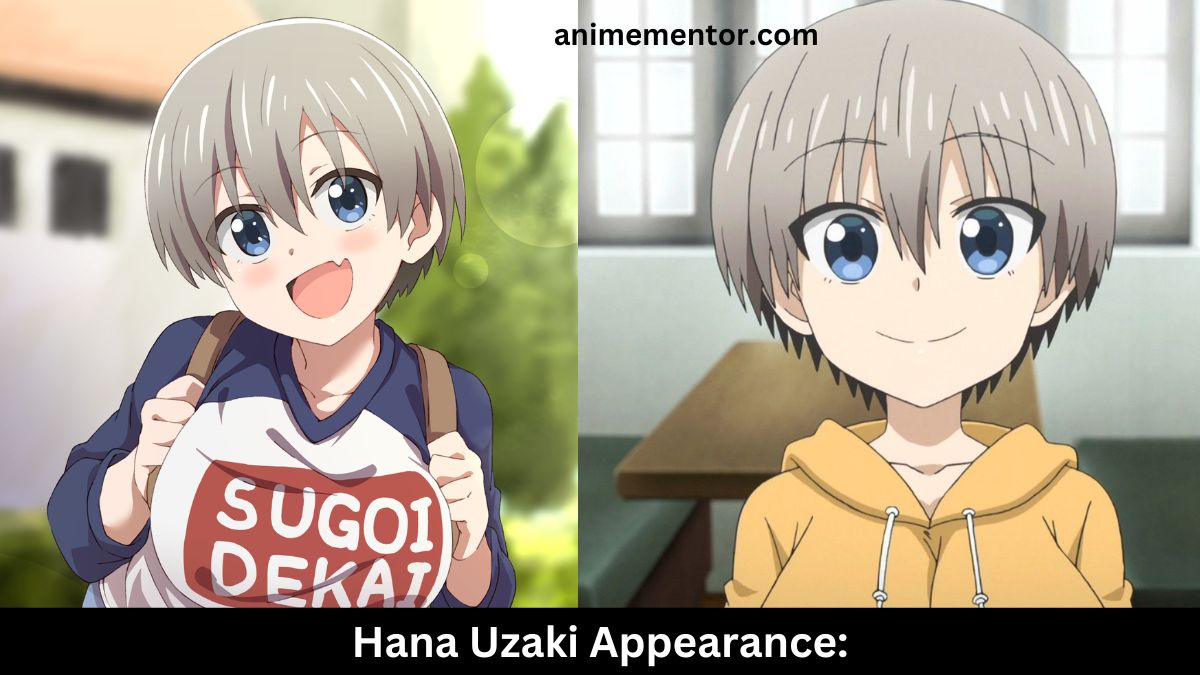 Hana Uzaki is a petite, youthful college student. She has fair skin, short silver-tinted hair, and large, expressive blue eyes. Hana stands at 150 cm tall (about 4'11") and has a slightly dark nape.
Her most notable feature is her curvaceous figure for her small stature. Hana often wears a long-sleeved t-shirt with the words "Sugoi Dekai" on it, which translates to "Super Big" in English – likely a reference to her large bust.
Despite her short height, Hana has an energetic and lively personality that makes her stand out. Her unique hairstyle and exuberant blue eyes complement her bubbly attitude. Overall, Hana's distinctive look matches her outgoing, teasing character.
Hana Uzaki Measurements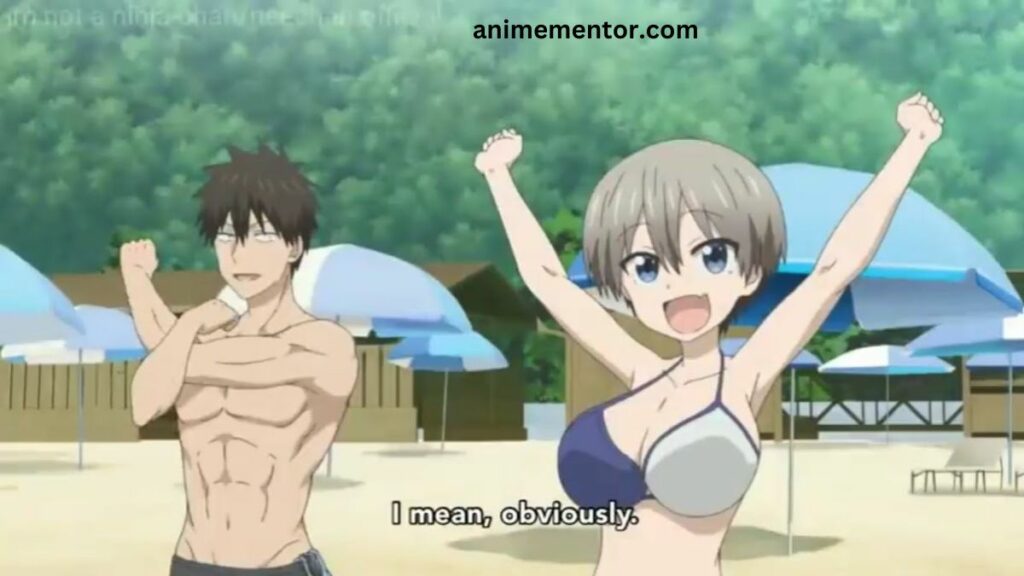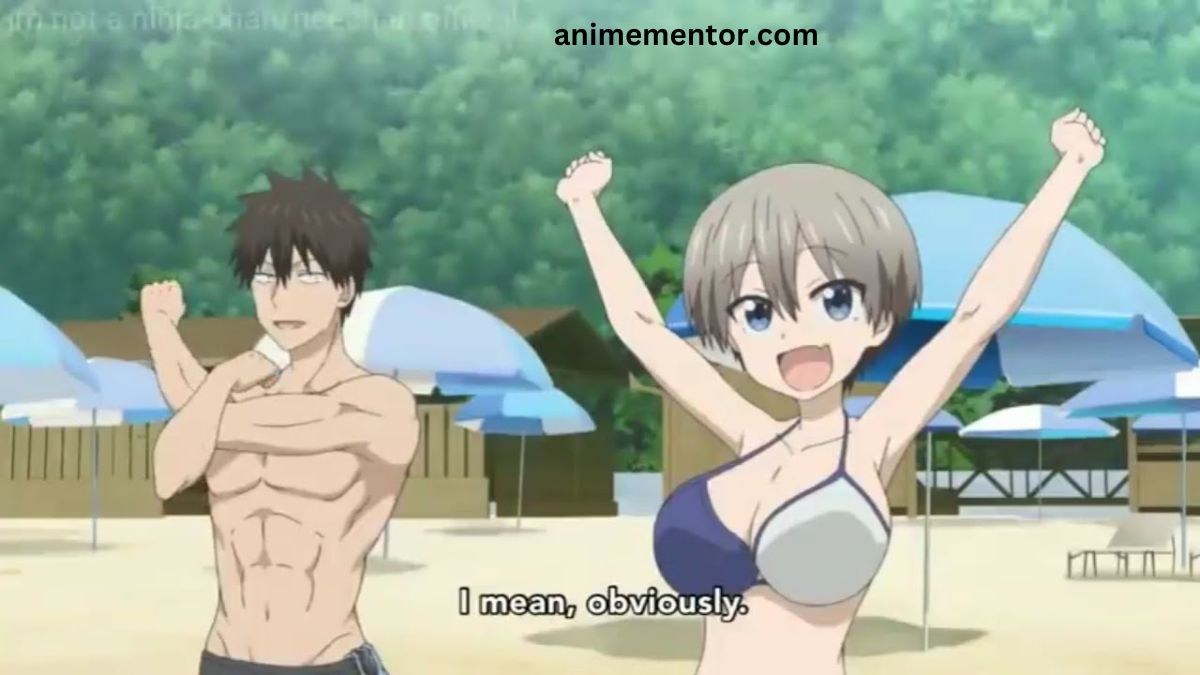 Hana Uzaki Bust 96 cm (37) Waist 53 cm (21) Hips 84 cm (33).
She has a bust size of 96 cm, with J Cups in JP. Hana wears a light blue skirt, walnut brown boots, and black pantyhose.
Hana Uzaki Personality: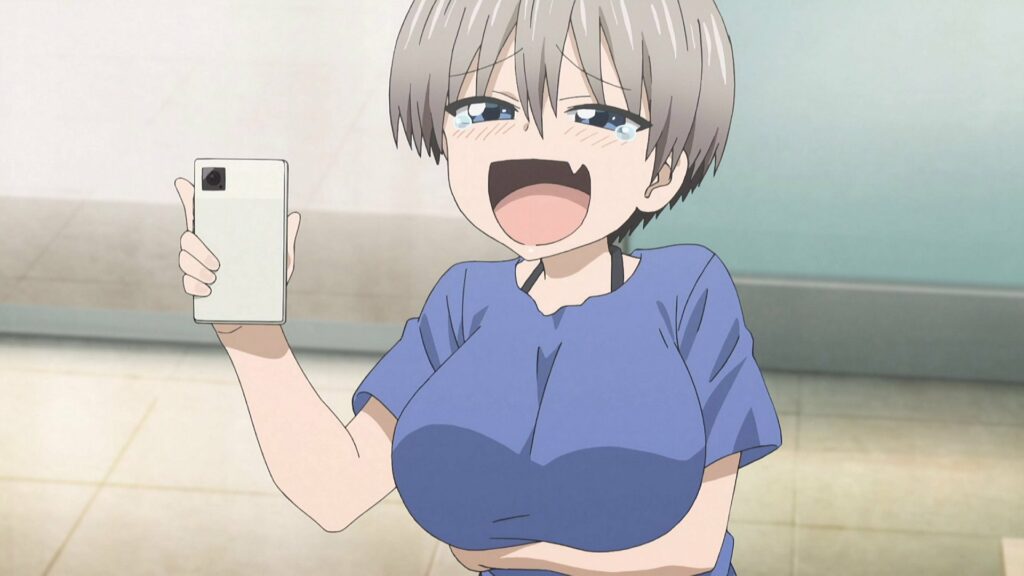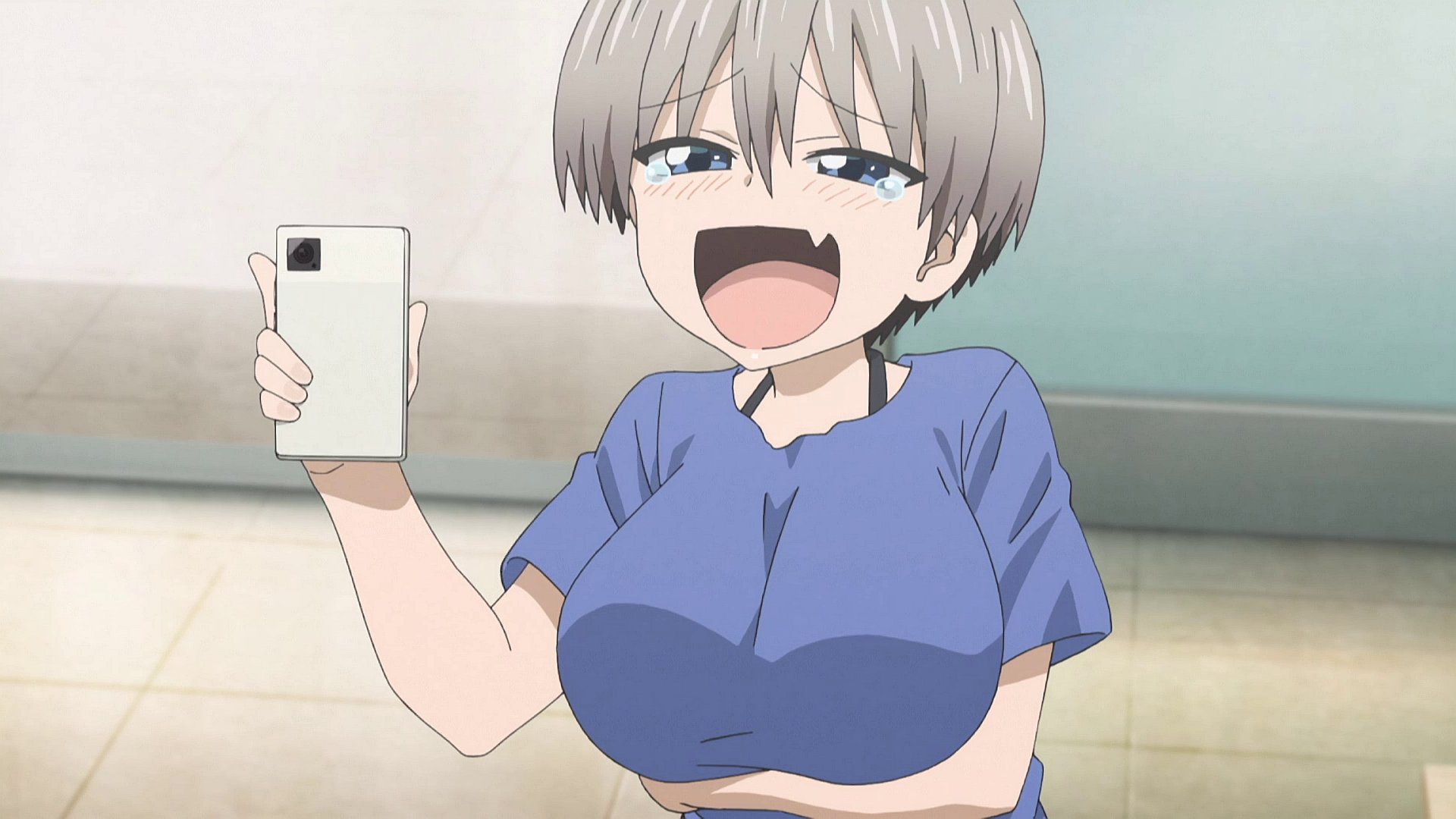 Our girl Hana is the definition of an extrovert! She's super energetic and loves being around people – the total opposite of her introverted buddy Shinichi. Hana's the type of person who can strike up a conversation with anyone. She has no problem putting herself out there, even if it means pestering the heck out of Shinichi to try and get him to socialize more.
Gotta admire her confidence! Even after their awkward high school days, Hana didn't hesitate to reconnect with Shinichi in college. Once she got to know him better, they made an unlikely pair of pals. Her lively spirit rubbed off on Shinichi a bit and even got him to appreciate her companionship.
Hana seems to have built solid bonds with her whole family too. She's got a healthy thing going with her parents and siblings. No relationship drama there!
Hana simply thrives when she's surrounded by people. Her cheerful and outgoing personality allows her to liven up those around her, like her now buddy Shinichi. Hana's the type you want in your squad to make things fun!
Hana Uzaki Relationships: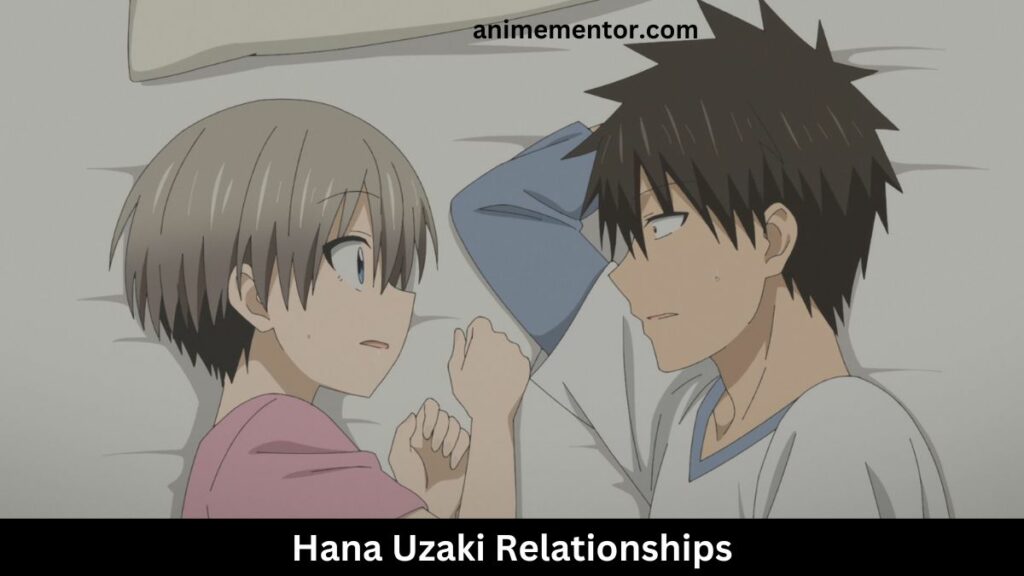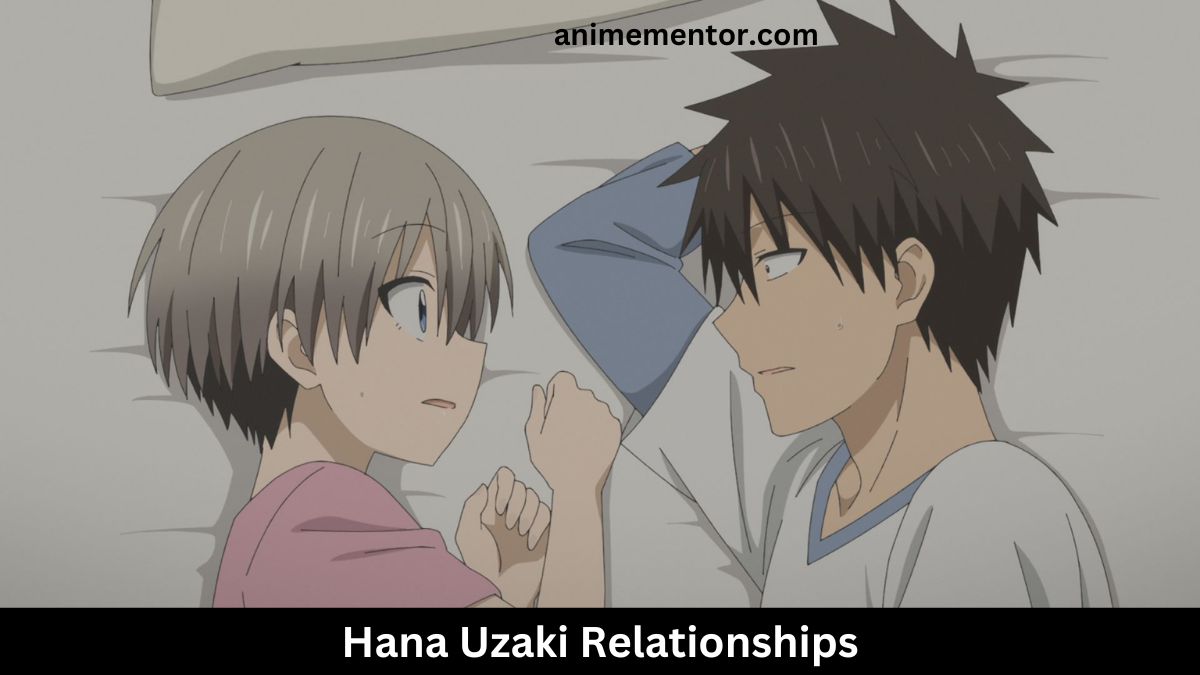 Hana Uzaki is the energetic eldest child of the Uzaki family, with a younger sister and brother. In season one, Hana's mother Tsuki is revealed, showing where Hana gets her looks. Her gregarious personality likely comes from Hana's father, who finally appears in season two as a gym trainer.
He unknowingly gives love advice to Hana's friend Shinichi, not realizing he's talking about his own daughter. This leads to hilarity when Hana's dad meets Shinichi for the first time at her Christmas party. Hana also has a close senior friendship with Shinichi Sakurai, stemming from their high school swim club days. Initially intimidated by him, Hana later bonded with Shinichi in college.
She also befriends her upperclassman Ami and others with her outgoing personality. Through her family and friends, it's evident Hana's vibrant, engaging nature encourages connections.
Hana Uzaki Facts
Hana's favorite ice cream flavor is mint chocolate. She loves the taste of it and gets angry if someone says it tastes like toothpaste.
Though bold in most situations, Hana can't handle watching scary horror movies.
Hana has had a long-term crush on Shinichi Sakurai.
Hana Uzaki Voice Actors
Rial, Monica (English)
Oozora, Naomi (Japanese)
Uhlig, Charlotte (German)
Marié, Émilie (French)
FAQ
Who does Hana Uzaki end up with?
As of Chapter 73 (Season 2 Episode 12), The two of them have confessed their feelings and are officially a couple.
What cup size is Uzaki Chan?
She has a bust size of 96 cm, with J Cups in JP.
What does Uzaki's shirt mean?
Uzaki wears a  long sleeve T-shirt with the words "Sugoi Dekai" When translated into English, it means "Super Big"
Does uzaki have a crush on Sakurai?
Yes; first she was afraid of Sakurai's eyes and looking. But later she falls in love with him.
Does uzaki have a dad?
In chapter 47, Uzaki's father, Fujio, is introduced, and it becomes clear where she gets her loud and excessive personality