In Uzaki-chan Wants to Hang Out! Hana Uzaki is the protagonist. It is obvious that she loves teasing her senpai, Shinichi Sakurai. She is confident, cheerful, and energetic. She lives at home with her mother Tsuki, and little brother Kiri. As part of her efforts to prevent Shinichi from being "alone," she drags him into various situations that often result in awkwardness, mostly due to her teasing. Despite often coming off as annoying to him, she cares for Shinichi deeply and considers him one of her best friends.
Hana Uzaki Wiki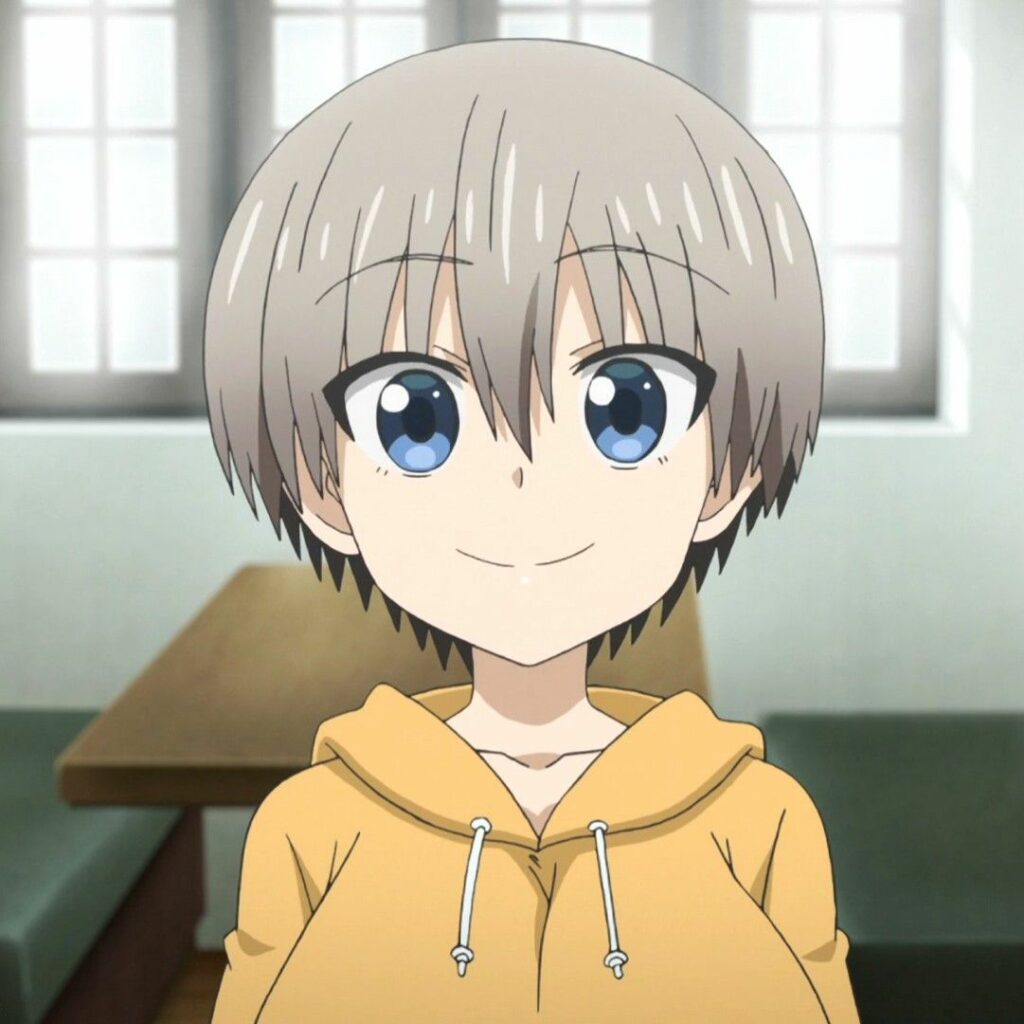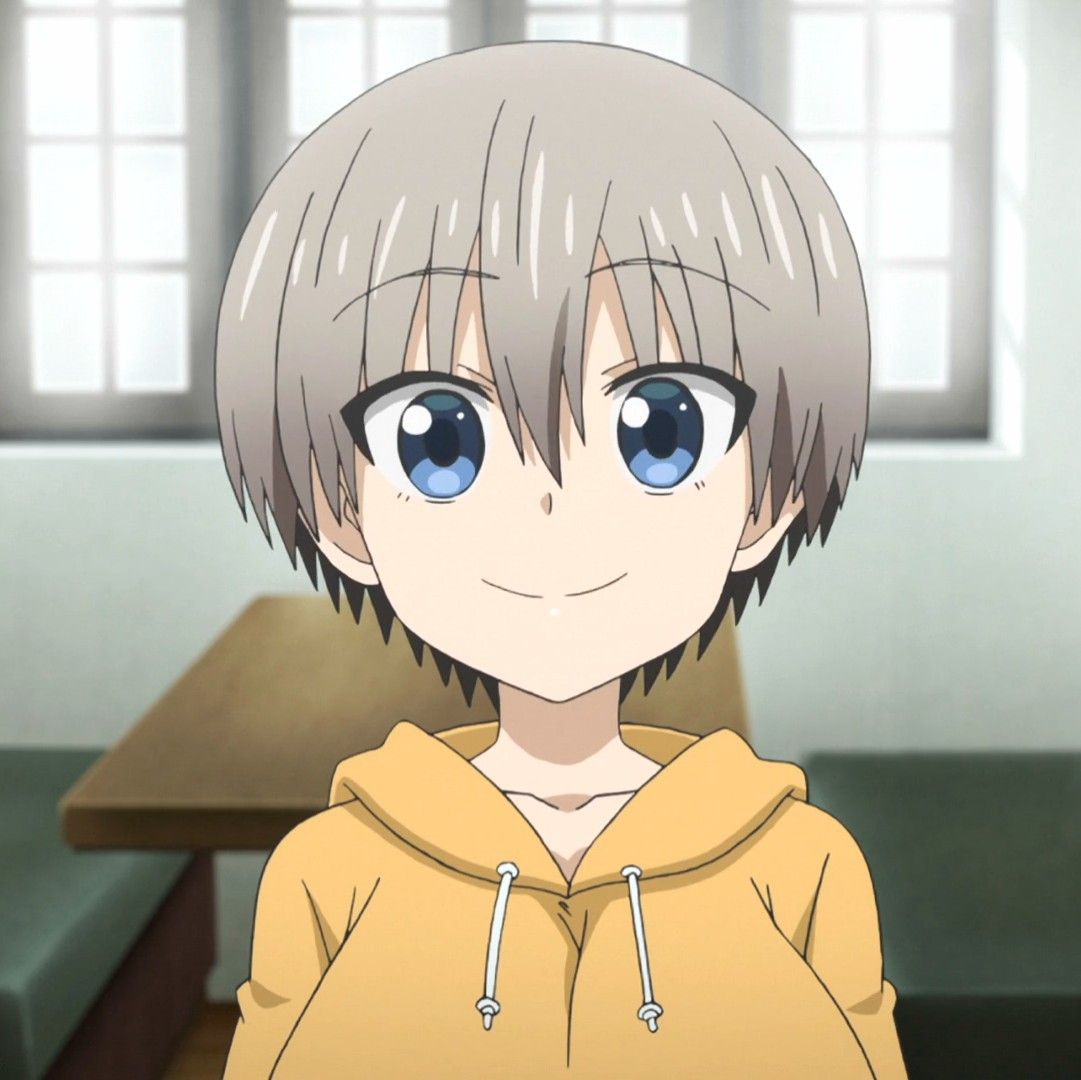 | | |
| --- | --- |
| Name | Hana Uzaki |
| Age | 19 |
| Height | 150 cms |
| Gender | Female |
| Birthday | August 7 |
| Hair Color | Silver |
| Eye Color | Bright blue |
| Occupation | 2nd-year college student |
| Anime Debut | Episode 1, Season 1 |
| Manga Debut | Chapter 1 |
| Japanese Voice Actor | Naomi Ōzora |
Hana Uzaki Appearance: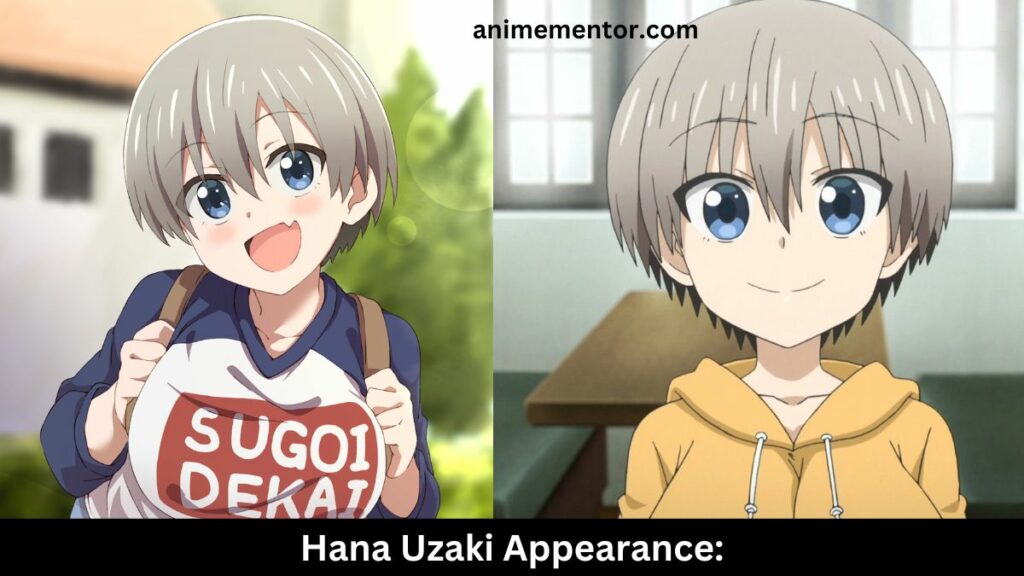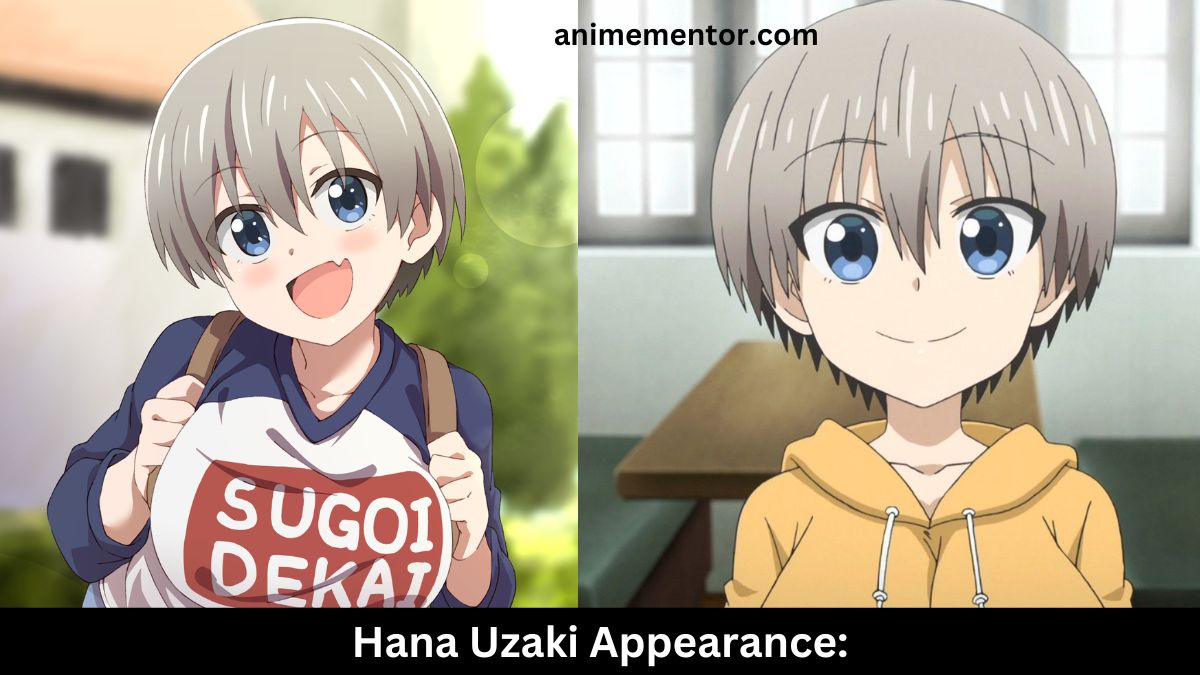 Hana Uzaki is a young college student. She has fair skin, silver-tinted hair, and large and expressive blue eyes. She is 150 cm tall, she has a slightly dark nape. Uzaki wears a  long sleeve T-shirt with the words "Sugoi Dekai" when translated to English, it means "Super Big".
Hana Uzaki Cup Size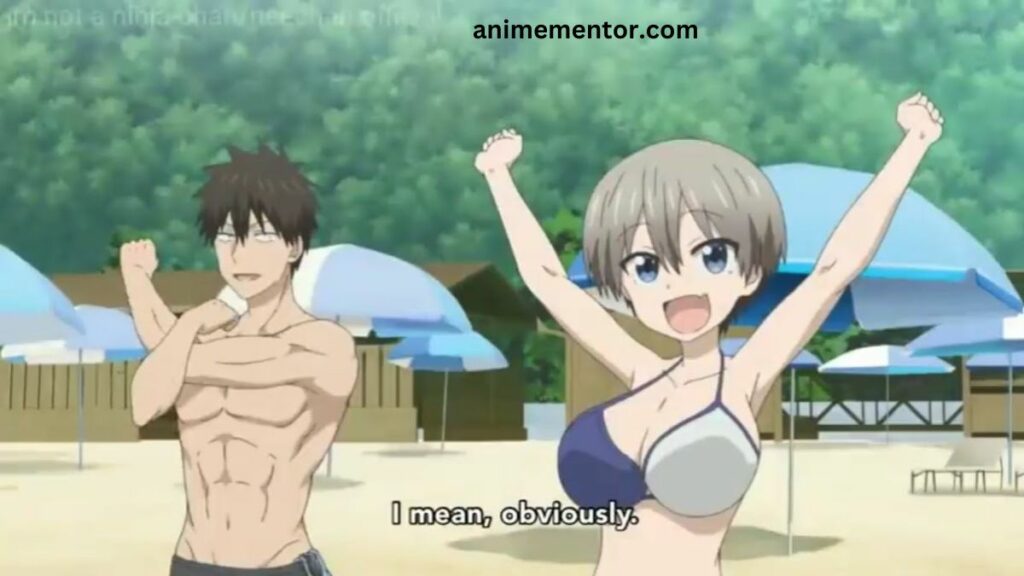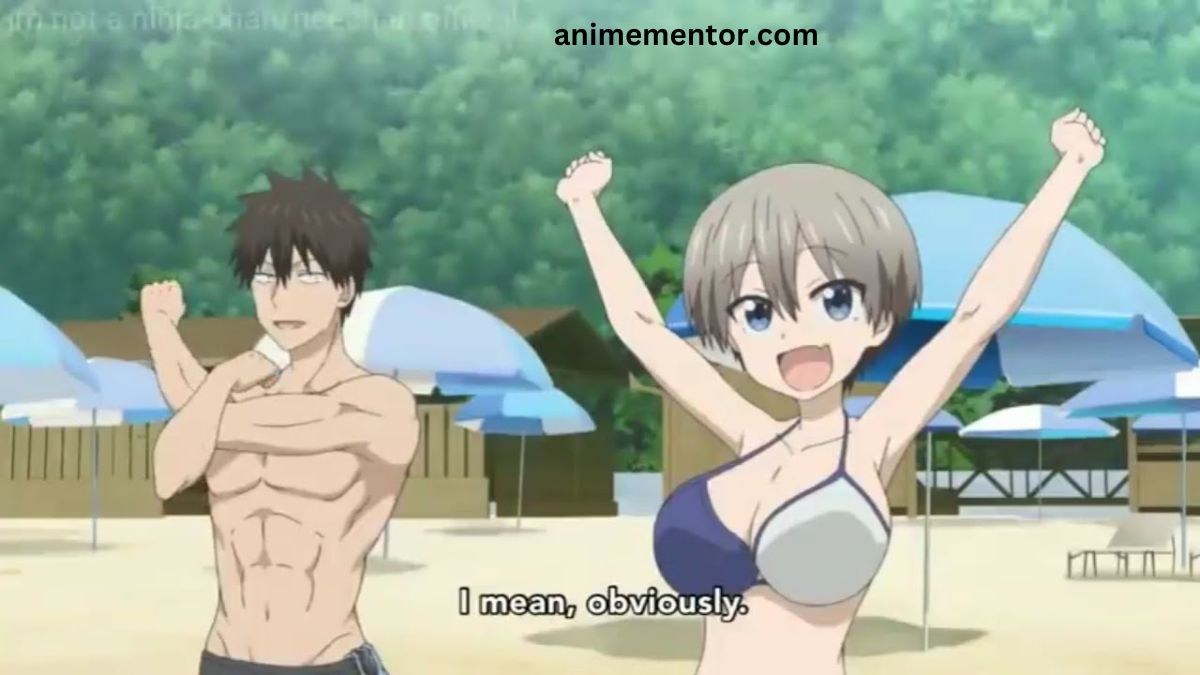 She has a bust size of 96 cm, with J Cups in JP. Hana wears a light blue skirt, walnut brown boots, and black pantyhose.
Hana Uzaki Personality: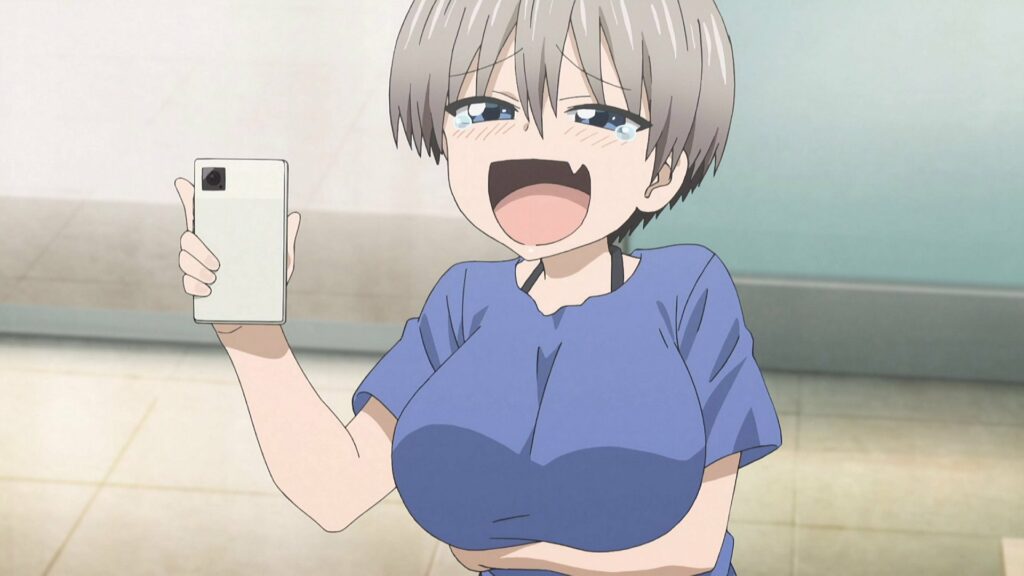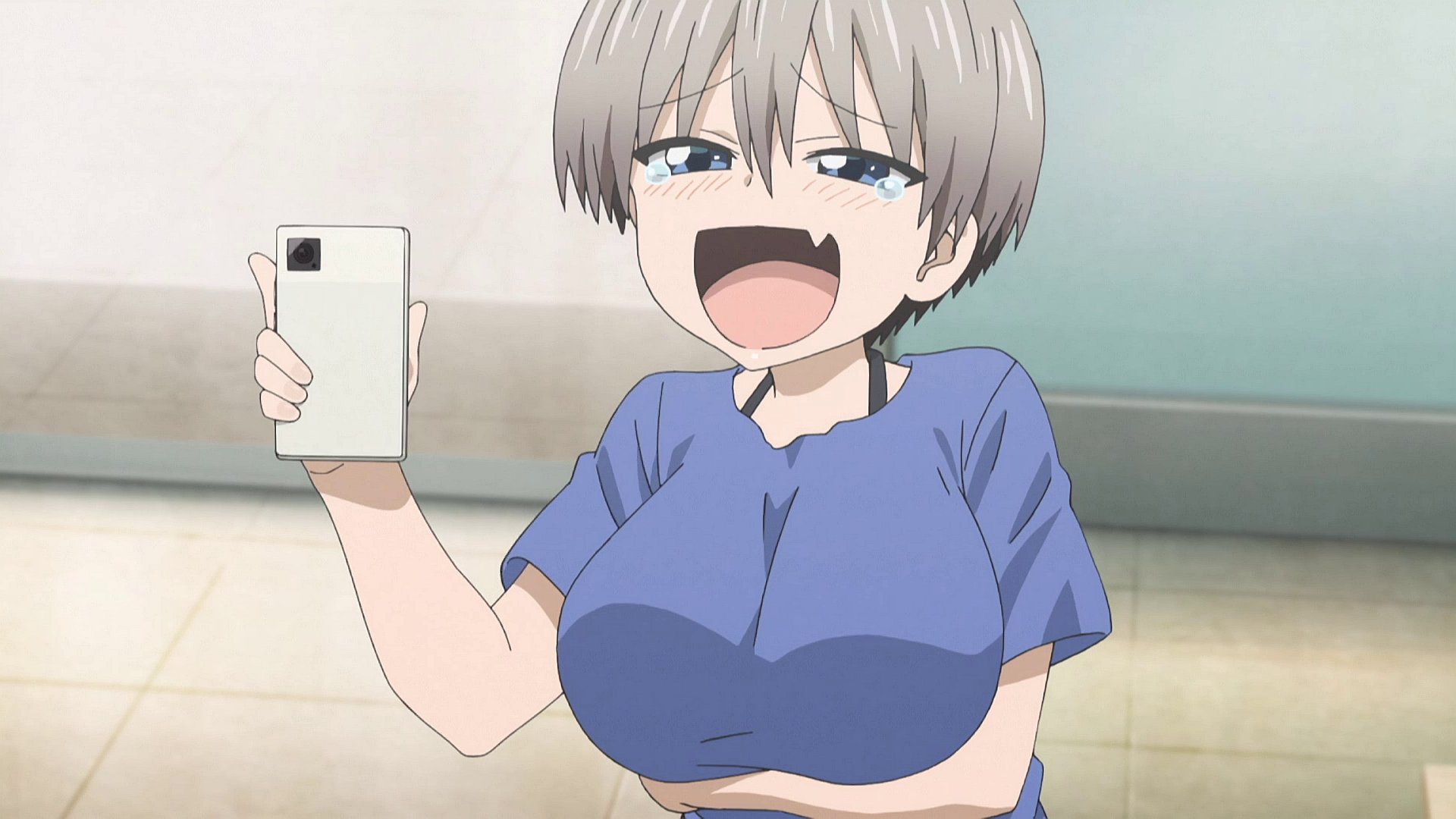 She is shown to be an extremely energetic and outgoing girl. She is a people person and hence, has no issues whatsoever with interacting with all kinds of people. A case in point is when she came across Sakurai once again in college and decided to interact with him despite their previous encounter that was riddled with misunderstandings.
However, once she got to know him, they became jolly friends in almost every sense of the word. She is shown to be extremely lively, which reduced Sakurai's monotony and made him a bit more cheerful, even appreciating her efforts.
She seems to have a healthy relationship with her entire family, including her siblings and parents.
Hana Uzaki Relationships: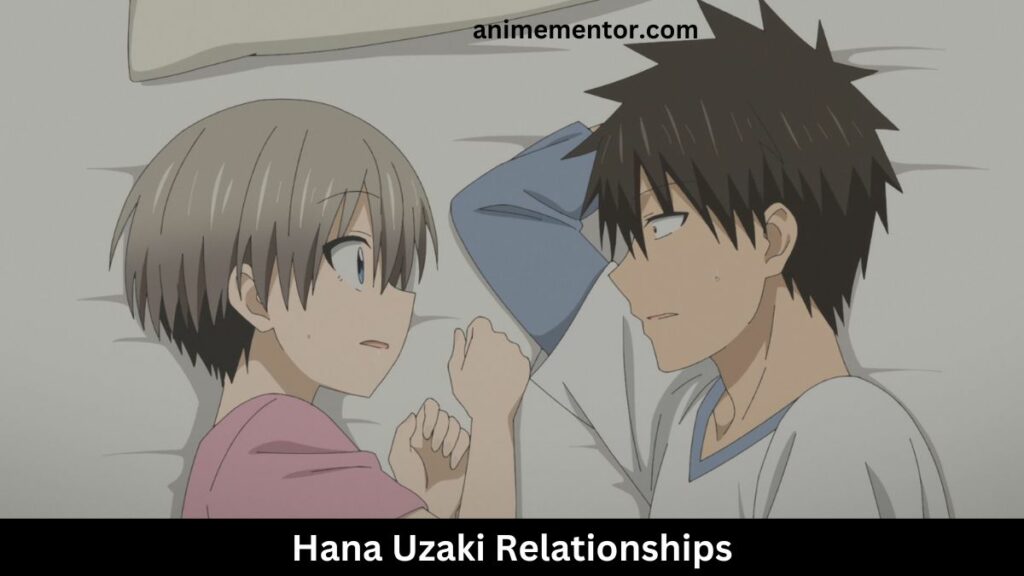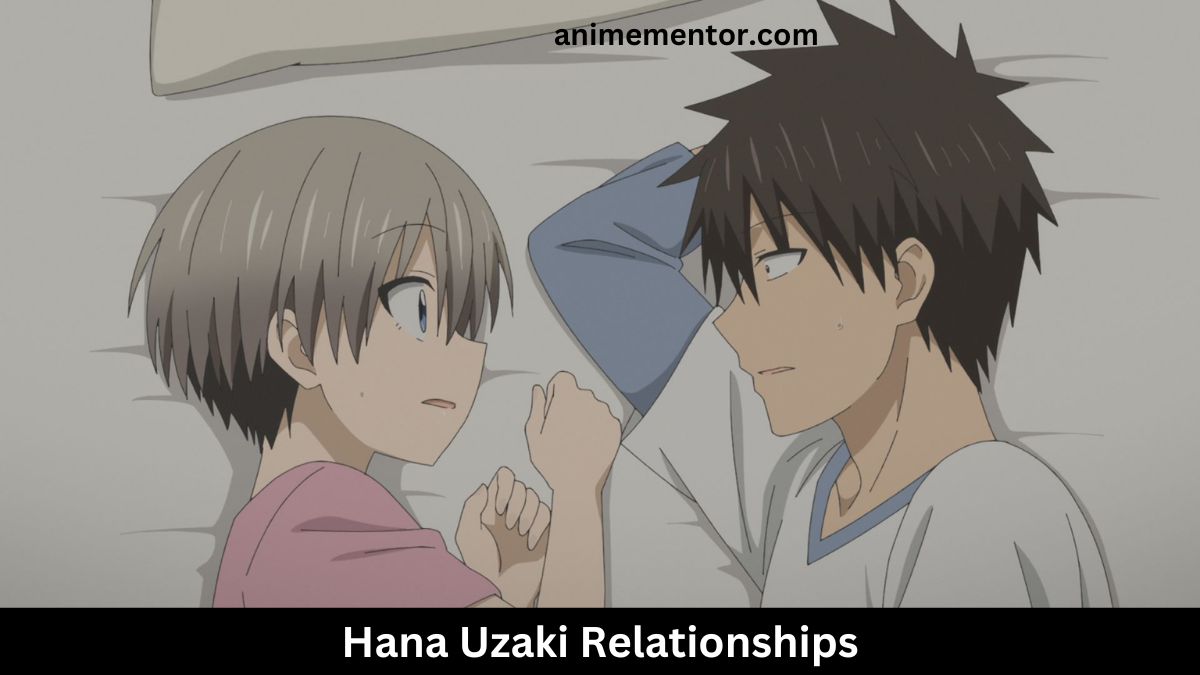 As per the anime canon, Uzaki has a mother named Tsuki Uzaki, from whom she seems to have inherited her appearance, her personality may come from her father who has not yet been introduced in the entirety of season 1.
Her senior is Shinichi Sakurai, who is shown to be her senior from high school, both of them were a part of the swimming club. She was initially intimidated by their first interaction, but later on, in college, she endeared to him and became very close to him
She has two siblings and parents, of whom, the siblings and her father have not yet made any major appearances in the anime.
She is shown to be jelling well with the cafe owner and Ami Asai, who is both Sakurai and Uzaki's senior employee in the cafe.
Voice Actors
Rial, Monica (English)
Rial, Monica (English)
Oozora, Naomi (Japanese)
Uhlig, Charlotte (German)
Marié, Émilie (French)
FAQ
Who does Hana Uzaki end up with?
As of Chapter 73 (Season 2 Episode 12), The two of them have confessed their feelings and are officially a couple.
What cup size is Uzaki Chan?
She has a bust size of 96 cm, with J Cups in JP.
What does Uzaki's shirt mean?
Uzaki wears a  long sleeve T-shirt with the words "Sugoi Dekai" when translated to English, it means "Super Big"
Does uzaki have a crush on Sakurai?
Yes; first she was afraid of Sakurai's eyes and looking. But later she falls in love with him.
Does uzaki have a dad?
In chapter 47, Uzaki's father, Fujio, is introduced, and it becomes clear where she gets her loud and excessive personality