It seems that Uzaki has an interest in her senior/senpai Shinichi Sakurai, as she discovers more and more about him in their seemingly regular interactions. She was even comfortable enough to bring him to her house and introduce him to her mother, who had some misunderstandings of her own volition. Before talking about Uzaki's love about Sakurai talks about their moments.
Sakurai and Uzaki Moments
Also, the time when they tried out a VR game at an arcade and he accidentally ended up groping her, mistaking it for a feature of the device, she chose to shrug it off and not make a big deal out of it, saving him from a tight spot.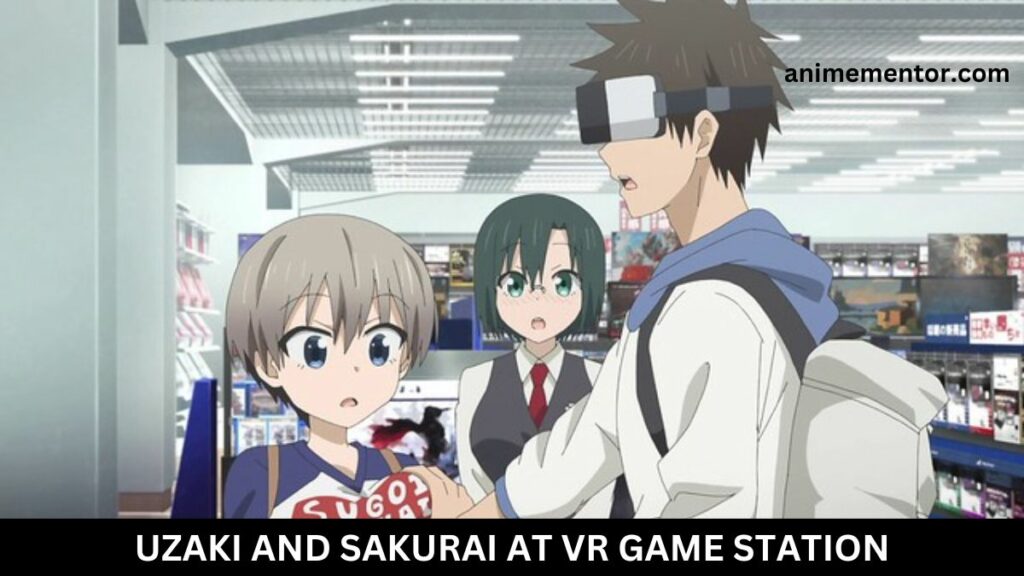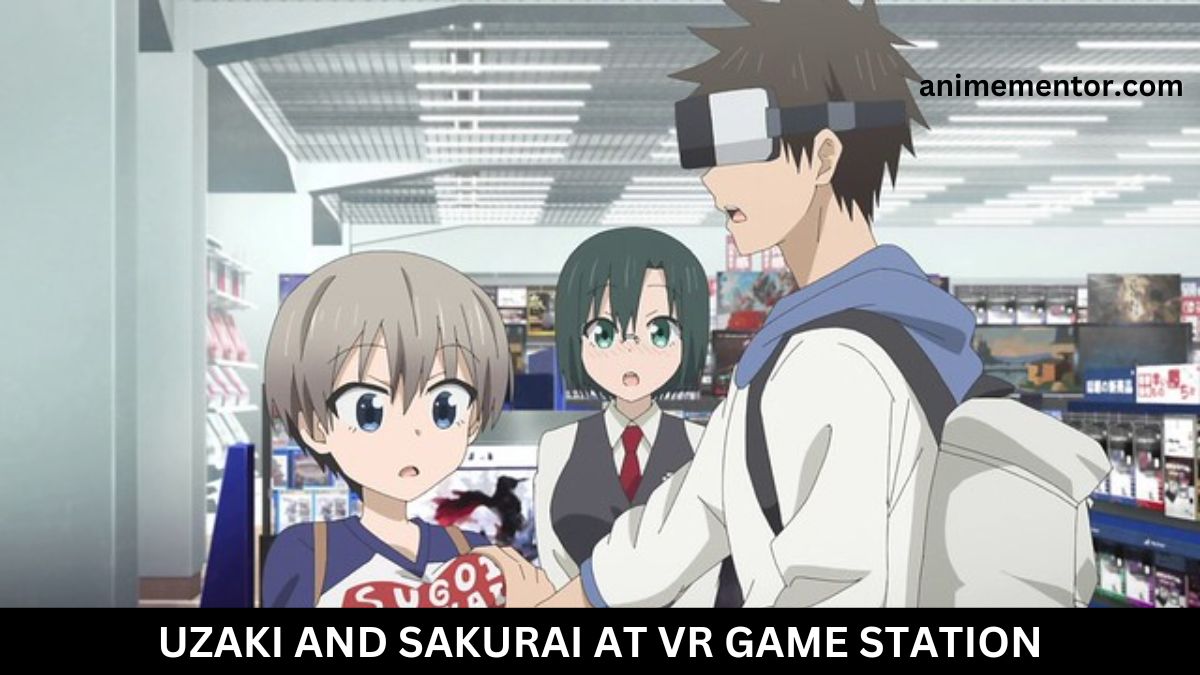 She seemed to be comfortable with sharing his hobbies and interests when hanging out with him, playing games on his portable switch, watching movies with him, and going to hang out in arcades she had gone along with him to the cat cafe where she showed him how to pet them.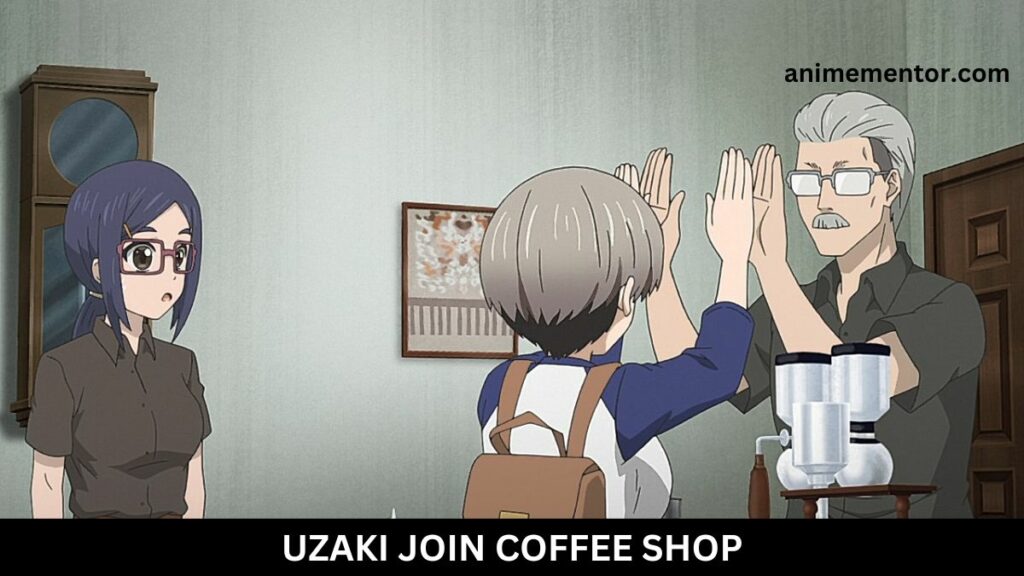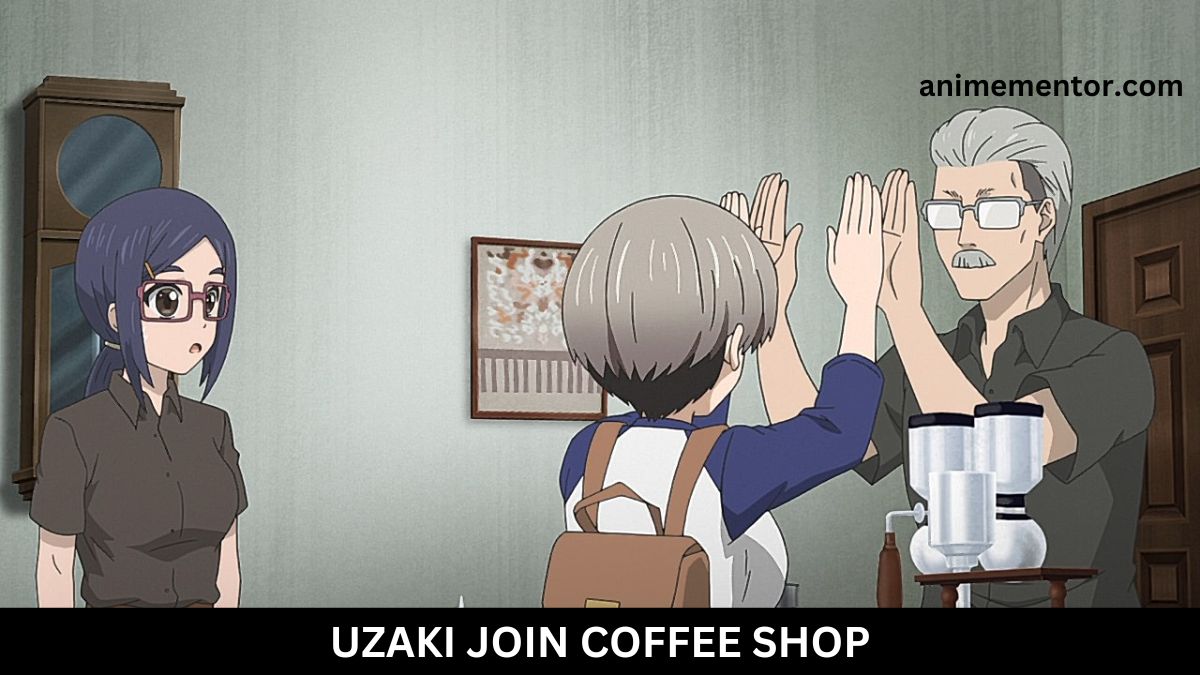 She also decided to work part-time in the same cafe as Sakurai when she happened to come across the cafe and discovered that he was an employee there by sheer coincidence when she decided to try it out. Almost immediately after when she made this discovery, she took the decision to join him in this cafe and become a fellow part-time employee.
She chose to continue hanging out with him even though summer vacation was just beginning. Their interest in each other also becomes plainly obvious when they secure a voucher for a couple's getaway unknowingly, the awkwardness that ensued throughout the whole journey made it pretty clear that they had immense interest in each other.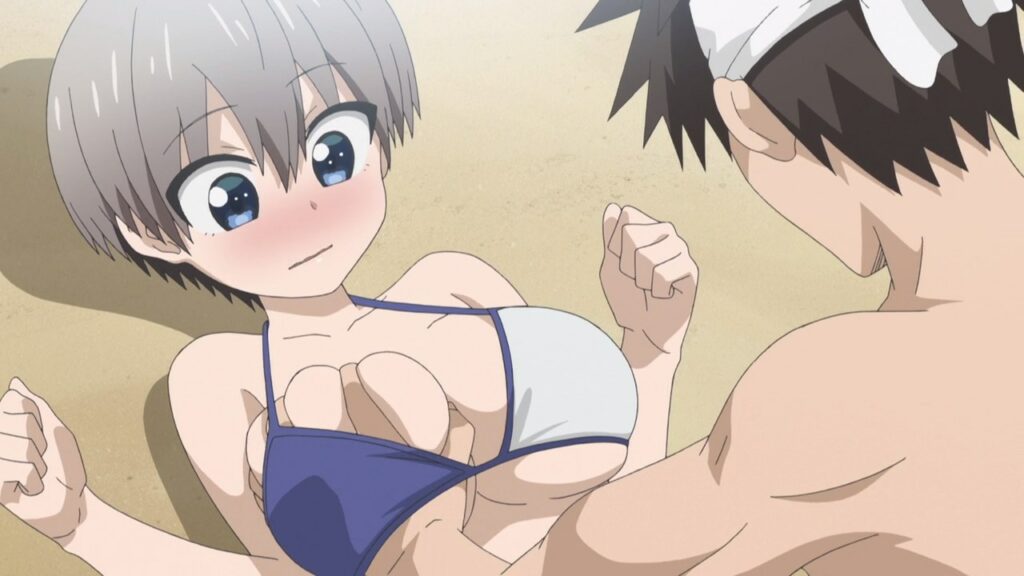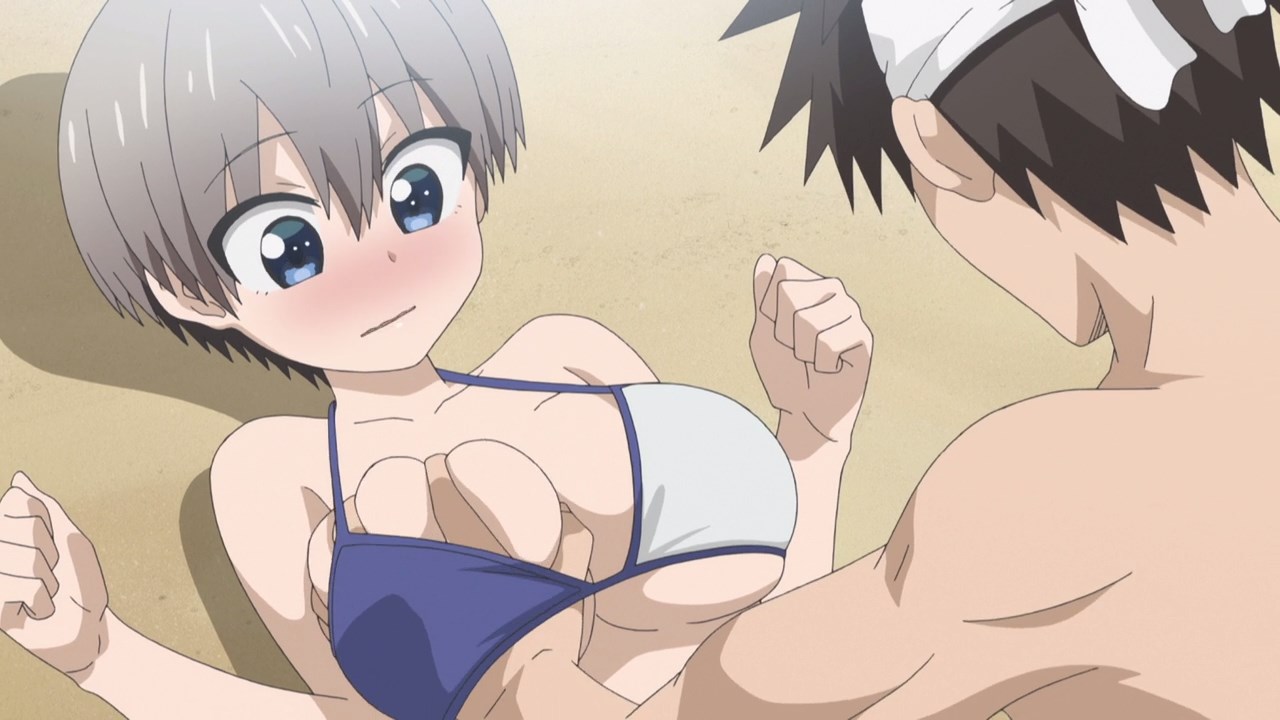 As a final case, in the beach episode, where they were playing a game involving cutting a watermelon with a wooden sword blindfolded when he accidentally fell onto her, she did not make a huge deal out of it, and later in the night, when Shinichi accidentally snuggled with her while asleep, she kept it hush and let him be that night.
Is Uzaki in love with Sakurai?
Of course, she is. After spending lots of time with Sakurai she falls in love with him.
Do Uzaki And Sakurai Get together in the manga?
They're just now realizing their feelings in the manga, but the process is slow. In Chapter 73, she becomes his girlfriend and they begin dating.