Zom 100: Bucket List of the Dead is an exciting manga series written by Haro Aso and illustrated by Kotaro Takata. It has been published in Shogakukan's Monthly Sunday Gene-X magazine since October 2018.
Haro Aso is most known for his manga "Alice in Borderland" which contributed greatly to increasing the popularity of high-stakes death games and even got a live-action adaptation on Netflix, fans can rest assured that a veteran in the disaster stories is the creator of Zom 100. The art was drawn by Koutarou Takata whose major project before this was the hilarious and romantic "Hallelujah Overdrive!" With the dynamic combination of this pair, fans can prepare themselves for an exciting journey which will be a pleasure to all their senses.
The manga has become popular and has been adapted into an anime series that premiered in July 2023. Also Zom 100 has also been adapted into a live-action Netflix series.
Zom 100: Bucket List of the Dead Wiki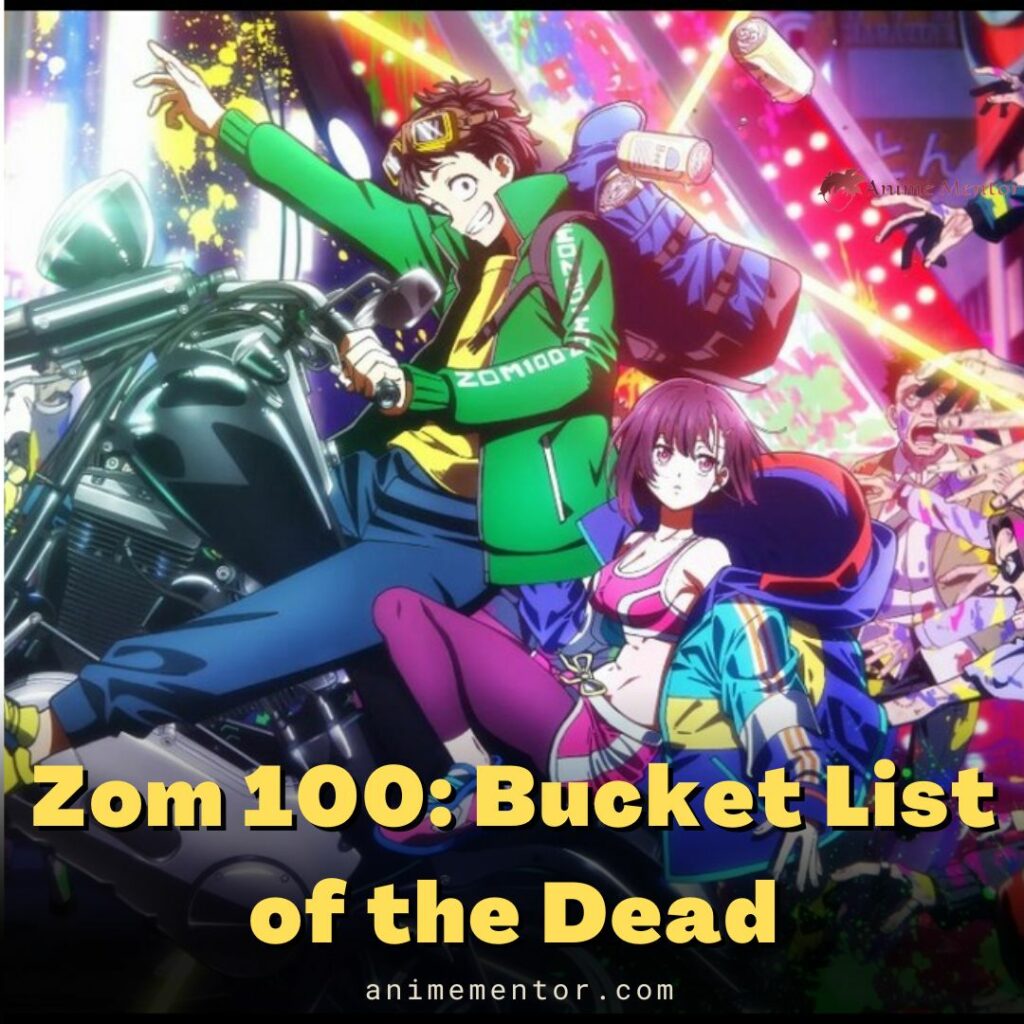 | | |
| --- | --- |
| Japanese Title | ゾン100 ~ゾンビになるまでにしたい100のこと~ |
| Genre | Comedy horror, Dystopian, Zombie |
| Manga | |
| Written by | Haro Aso |
| Illustrated by | Kotaro Takata |
| Published by | Shogakukan |
| English Publisher | Viz Media |
| Imprint | Sunday GX Comics |
| Magazine | Monthly Sunday Gene-X |
| Demographic | Seinen |
| Original Run | October 19, 2018 – Present |
| Volumes | 14 (List of volumes) |
| Anime Television Series | |
| Directed by | Kazuki Kawagoe |
| Produced by | Yuuki Hasegawa, Hiroshi Kamei, Junya Okamoto, Emi Satou, Emi Momiyama |
| Written by | Hiroshi Seko |
| Music by | Makoto Miyazaki |
| Studio | Bug Films |
| Original Network | MBS, TBS |
| Original Run | July 9, 2023 – Present |
| Episodes | 1 (List of episodes) |
| Live-Action Film | |
| Directed by | Yusuke Ishida |
| Produced by | Akira Morii |
| Written by | Tatsuro Mishima |
| Music by | Kohei Chida |
| Licensed by | Netflix |
| Released | August 3, 2023 |
Zom 100: Bucket List of the Dead Plot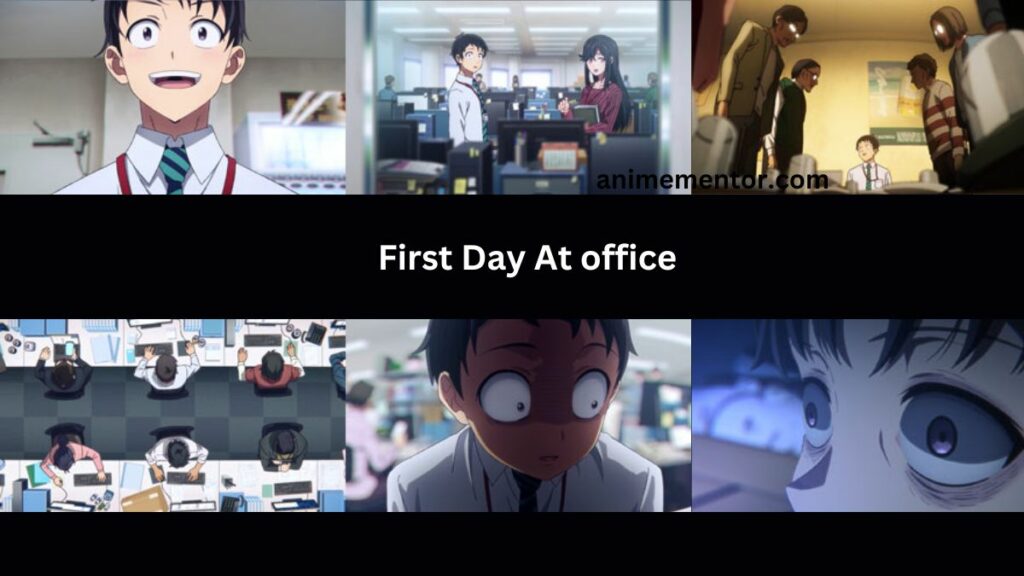 Zom 100: Bucket List of the Dead tells the story of Akira Tendo, a regular office worker who leads a boring life. But when a zombie apocalypse suddenly hits Tokyo, everything changes. Instead of giving up, Akira sees it as a chance to live life to the fullest. He creates a list of 100 things he wants to do before becoming a zombie himself.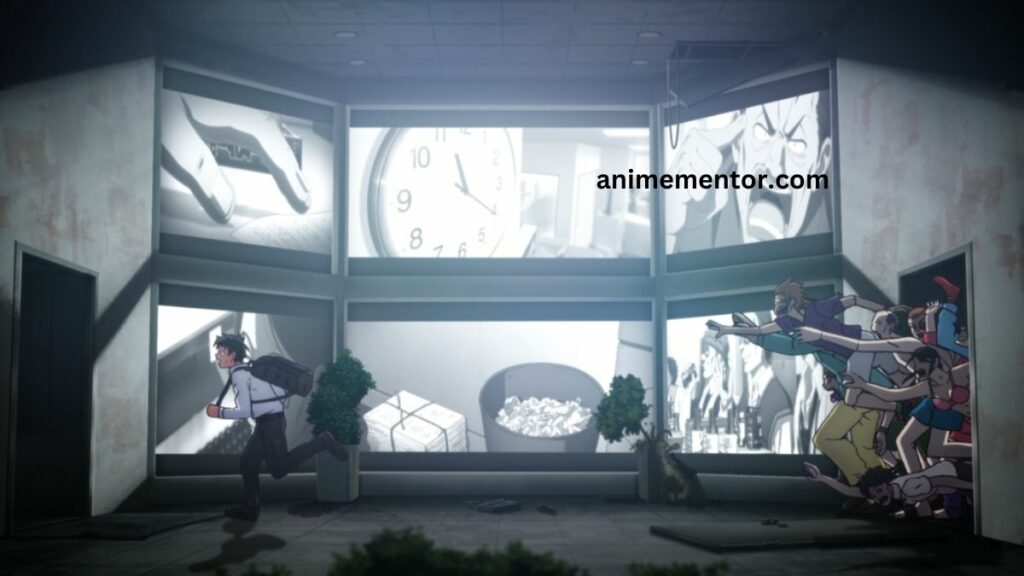 Joined by his friend Kencho, Akira goes on exciting adventures in the zombie-infested city. They do fun things like eating at fancy restaurants without paying and experiencing thrilling rides. Along the way, they meet other survivors with their own reasons for staying alive.
As they face the dangers of the zombie-filled streets, Akira and Kencho form unexpected alliances, confront their fears, and learn the importance of friendship. Through their journey, they discover the strength of the human spirit and the value of cherishing each moment.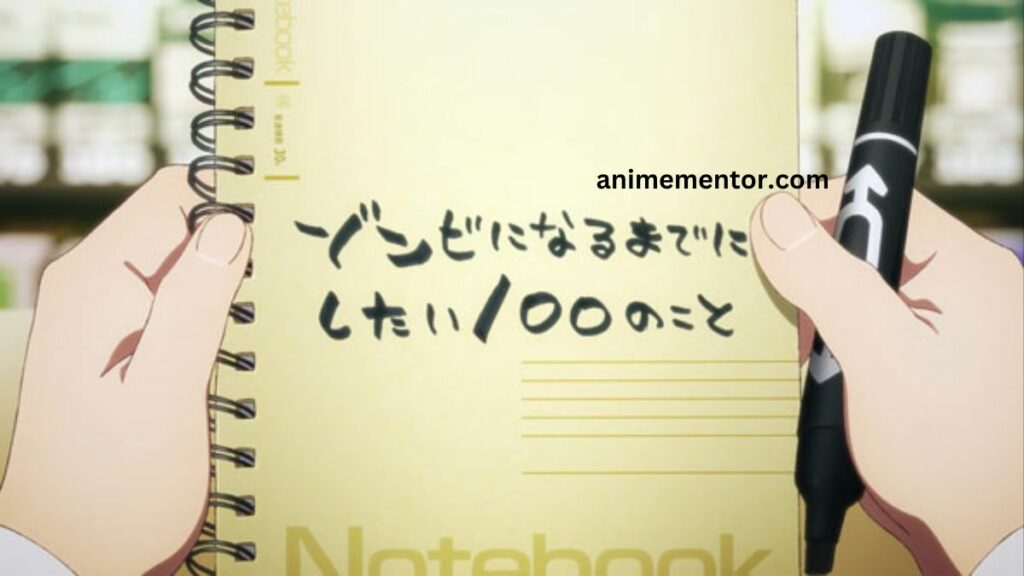 Zom 100: Bucket List of the Dead combines comedy, horror, and a dystopian setting. It shows that even in the darkest times, there is always room for laughter, growth, and finding joy in the little things.
Zom 100 Cast
Akira Tendo:

Voiced by (JP): Shūichirō Umeda
Voiced by (EN): Zeno Robinson
Portrayed by: Eiji Akaso

Shizuka Mikazuki:

Voiced by (JP): Tomori Kusunoki
Voiced by (EN): Abby Trott
Portrayed by: Mai Shiraishi

Kenichiro Ryuuzaki / Kencho:

Voiced by (JP): Makoto Furukawa
Voiced by (EN): Xander Mobus
Portrayed by: Shuntarō Yanagi

Beatrix Amerhauser / Bea:

Voiced by (JP): Minami Takahashi
Voiced by (EN): Laura Post

Gonzō Kosugi:

Portrayed by: Kazuki Kitamura
Zom 100 Live-action film
During the Geeked Week livestream on June 7, 2022, Netflix unveiled exciting news about an upcoming live-action film adaptation. Directed by Yusuke Ishida and featuring a screenplay by Tatsuro Mishima, the highly anticipated movie is being produced by Akira Morii in collaboration with ROBOT and Plus One Entertainment. Fans can mark their calendars as the film is scheduled to premiere on August 3, 2023.
Zom 100: Bucket List Of The Dead Review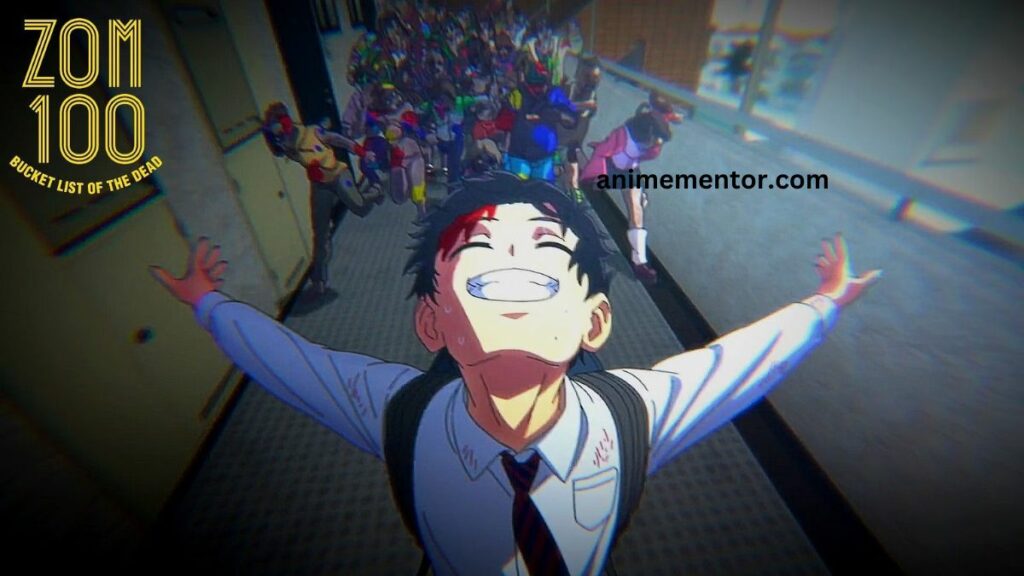 Zom 100: Bucket List of the Dead has garnered a positive response from both readers and critics alike. The series has been praised for its unique blend of comedy, horror, and dystopia, which offers a fresh take on the zombie genre. Many readers appreciate the balance between thrilling action sequences and humorous moments, finding it engaging and entertaining.
The character development and relationships in Zom 100 have also been commended. Akira Tendo, the protagonist, is often praised for his relatability and growth throughout the story, as he finds purpose and determination in the face of the zombie apocalypse. The interactions between the characters, particularly Akira and his friend Kencho, provide both comedic relief and heartfelt moments.
The artwork by Kotaro Takata has been widely praised for its dynamic and detailed illustrations, effectively capturing the horror elements of the story while also showcasing the humorous and lighthearted moments.