PLUTO is a Japanese manga series written and illustrated by Naoki Urasawa. It was serialized in Shogakukan's seinen manga magazine Big Comic Original from September 2003 to April 2009, with its chapters collected into eight tankōbon volumes.
The series is based on Osamu Tezuka's Astro Boy, specifically "The Greatest Robot on Earth" story arc, and named after the arc's chief villain. Urasawa reinterprets the story as a suspenseful murder mystery starring Gesicht, a Europol robot detective trying to solve the case of a string of robot and human deaths.
Takashi Nagasaki is credited as the series' co-author. Macoto Tezka, Osamu Tezuka's son, supervised the series, and Tezuka Productions is listed as having given cooperation.
Pluto Wiki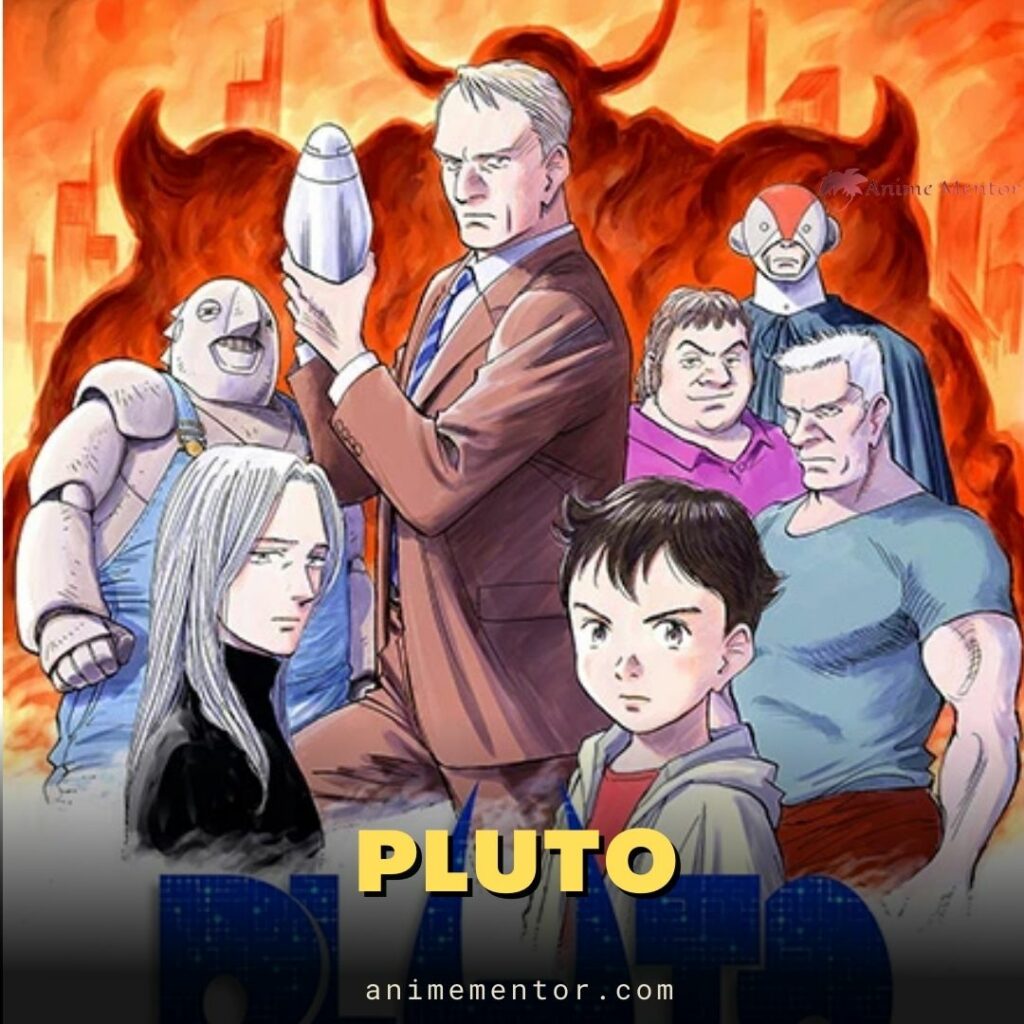 Genre
Mystery, Science fiction, Thriller
Written by
Naoki Urasawa, Takashi Nagasaki
Illustrated by
Naoki Urasawa
Published by
Shogakukan (JP)
Viz Media (English)
Magazine
Big Comic Original
Demographic
Seinen
Original run
September 2003 – April 2009
Volumes
8
Directed by
Toshio Kawaguchi
Music by
Yugo Kanno
Studio
Genco, Tezuka Productions, Studio M2 (animation)
Licensed by
Netflix
Released
October 2023
Pluto Plot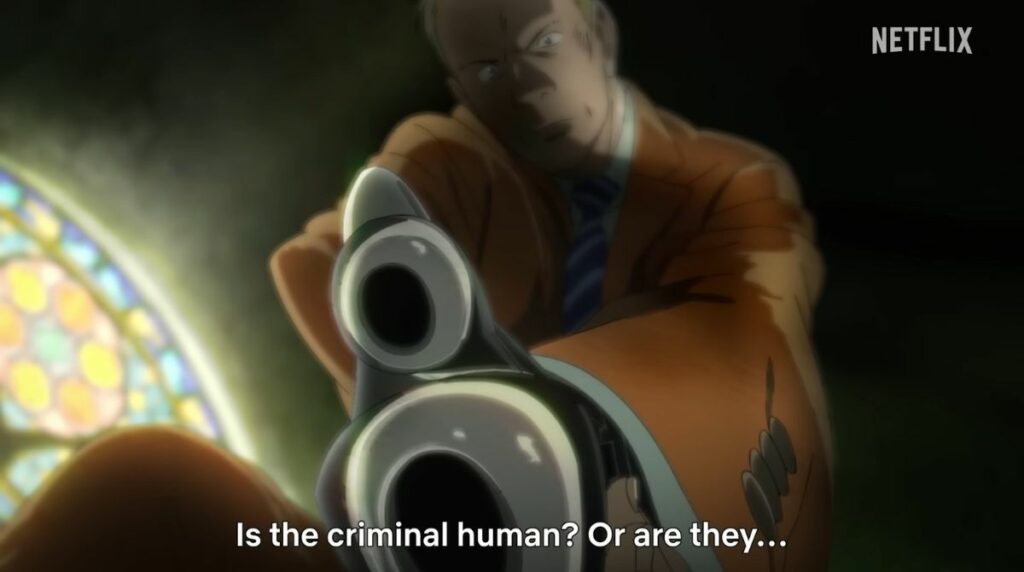 The story follows Gesicht, a Europol robot detective. He is investigating a strange series of murders where both robots and humans have been killed in the same way – by having objects shoved into their heads to resemble horns.
This case is especially disturbing because evidence suggests the killer is a robot. If true, this would be the first time a robot has murdered a human in 8 years.
The victims seem to be targeted specifically. They include Mont Blanc, a famous Swiss robot, and some of the most advanced robots in the world. These robots have the potential to be dangerous weapons if misused.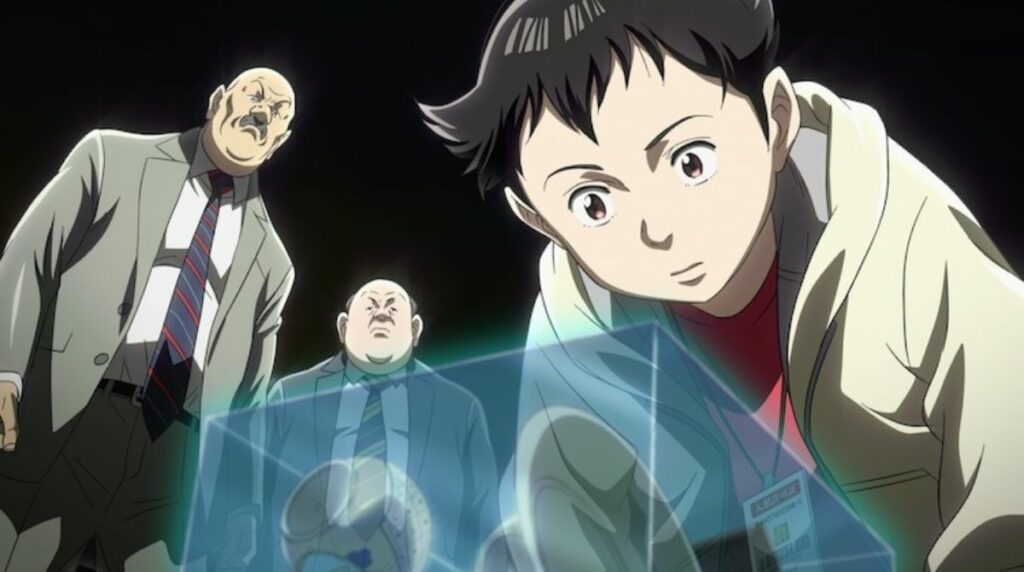 Gesicht realizes the killer's targets are the 7 great robots who helped end the Central Asian War, along with humans connected to the International Robot Laws. These laws gave robots equal rights after the war.
As Gesicht digs deeper into the mystery, he uncovers complex motives about the robot-human relationship. He struggles to stop the killer before all the great robots are destroyed. This could destabilize relations and protection for all robots.
Pluto Cast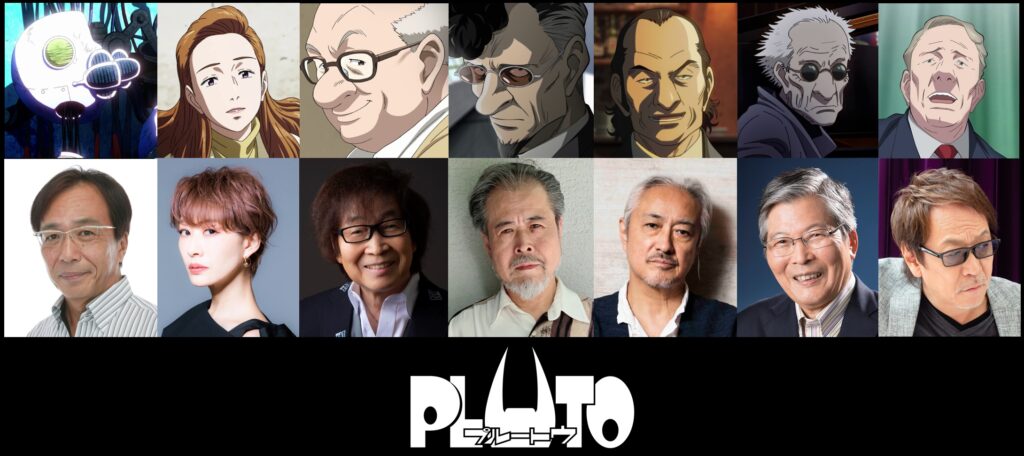 Atom (Youko Hikasa) – A Japanese boy robot who was formerly the peace ambassador toward the end of the 39th Central Asian War.
Gesicht (Shinshuu Fuji) – A German robot inspector working for Europol trying to solve the murder case.
Brando (Hidenobu Kiuchi) – A Turkish robot pankration wrestler devoted to his family.
Epsilon (Mamoru Miyano) – An Australian gentle and sensitive robot who runs an orphanage.
Uran (Minori Suzuki) – Atom's younger robot sister who can sense emotions.
Dr. Ochanomizu (Toshio Furukawa) – A robotics scientist who created Uran and looks after Atom.
North #2 (Kouichi Yamadera) – A Scottish robot with six arms who now works as a butler.
Pluto (Toshihiko Seki) – An extremely powerful robot created by Dr. Abullah.
Pluto Anime Release Date
The anime adaptation of Pluto will premiere exclusively on Netflix on October 26, 2023. The series is set to consist of 8 episodes, with each episode being 60 minutes long. So viewers can expect 8 hour-long episodes of the anime releasing on Netflix at the end of October 2023.
The production is being done by Studio M2, with Genco and Tezuka Productions also involved. Fans of the manga series can look forward to seeing the acclaimed story adapted into anime format spanning 8 hours in total when it is released on Netflix worldwide later this year.
Pluto Where to Watch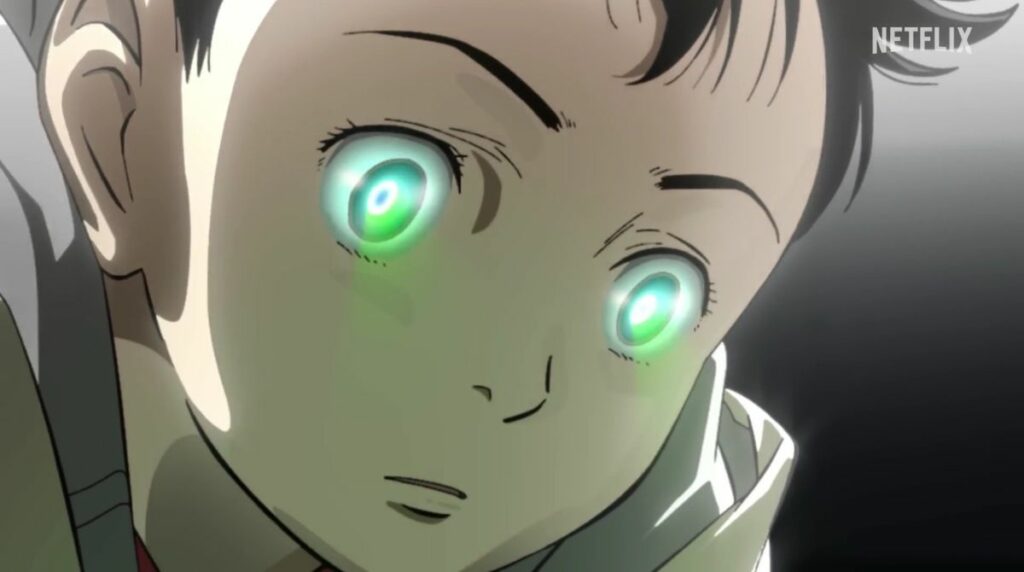 Fans eager to watch Pluto can look forward to its debut on Netflix worldwide later this year. The streaming platform will make the 8 episode series available to view on demand in all countries where Netflix is available.
So the only official platform to watch the Pluto anime will be Netflix. The manga is published in English by Viz Media, but the anime is a Netflix exclusive premiering in October 2023.