"Atelier Ryza: Ever Darkness & the Secret Hideout The Animation" is a captivating anime series based on the popular video game "Atelier Ryza: Ever Darkness & the Secret Hideout." This enchanting series takes viewers on a thrilling adventure set in a world of alchemy and exploration. Created by Gust and brought to life by LIDENFILMS, the anime brings the beloved characters and immersive world of the game to the screen.
Directed by Ema Yuzuhira and written by Yashichiro Takahashi, the "Ryza no Atelier" anime series beautifully captures the essence of the game. The animation brings vibrant landscapes, intricate alchemical creations, and thrilling battles to life, immersing viewers in the fantastical world of Atelier Ryza.
The story revolves around Reisalin "Ryza" a young girl living on Kurken Island who yearns for her own grand adventure. Joined by her friends Lent Marslink, Tao Mongarten, and Klaudia Valentz, Ryza embarks on a journey that leads them to uncover ancient secrets and face formidable challenges.
The series is set to premiere in July 2023 on Tokyo MX, Gunma TV, GYT, BS11, ytv, and TV Aichi. Crunchyroll has acquired the license for international streaming, ensuring that fans around the world can join Ryza and her friends on their extraordinary quest.
Ryza no Atelier Wiki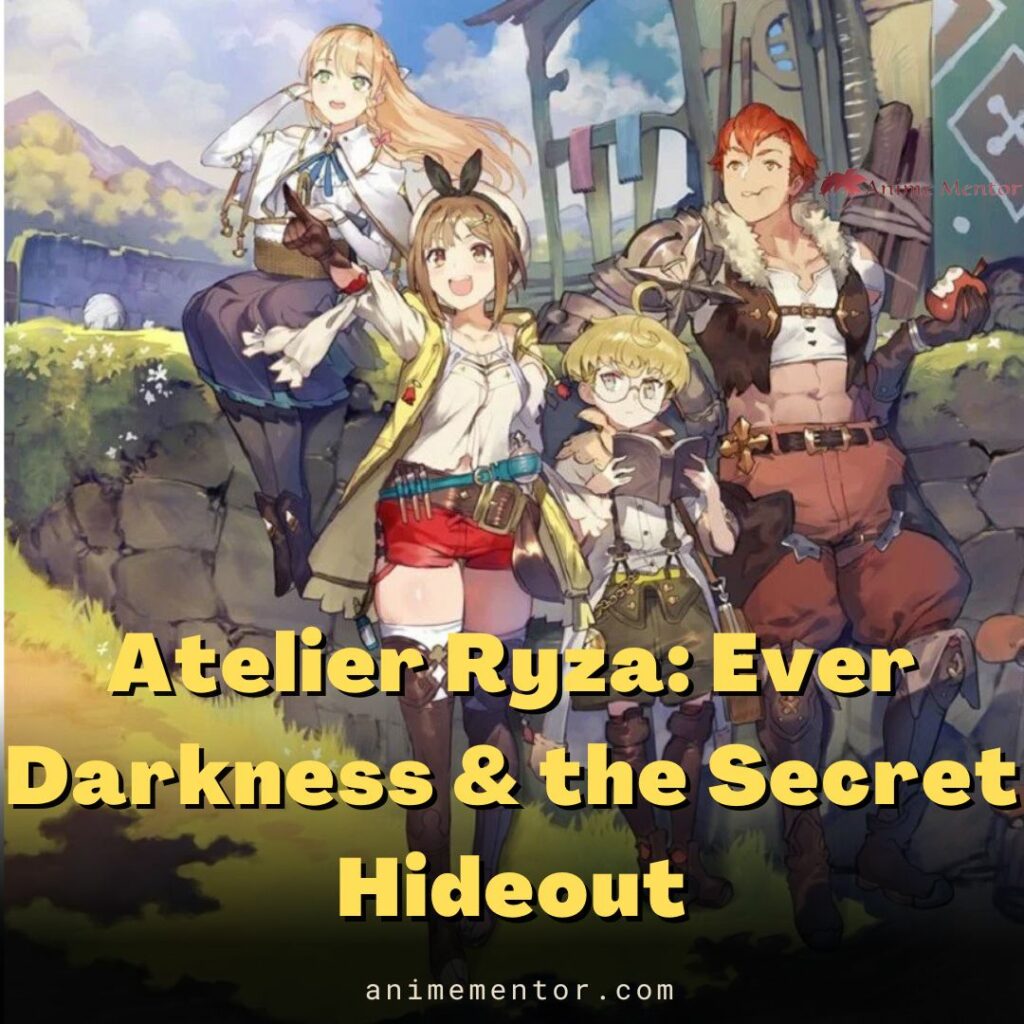 | Title | Ryza no Atelier: Ever Darkness & the Secret Hideout |
| --- | --- |
| Written by | Yashichiro Takahashi |
| Published by | Not specified |
| Magazine | Not specified |
| Source | Game |
| Demographic | Not specified |
| Directed by | Ema Yuzuhira |
| Written by | Yashichiro Takahashi |
| Music by | Kazuki Yanagawa |
| Studio | LIDENFILMS |
| Licensed by | Aniplex, Movic, BS11, Koei Tecmo Games, Wonderful Works |
| Original network | Not specified |
| Original run | Jul 2, 2023 to ? |
Ryza no Atelier Plot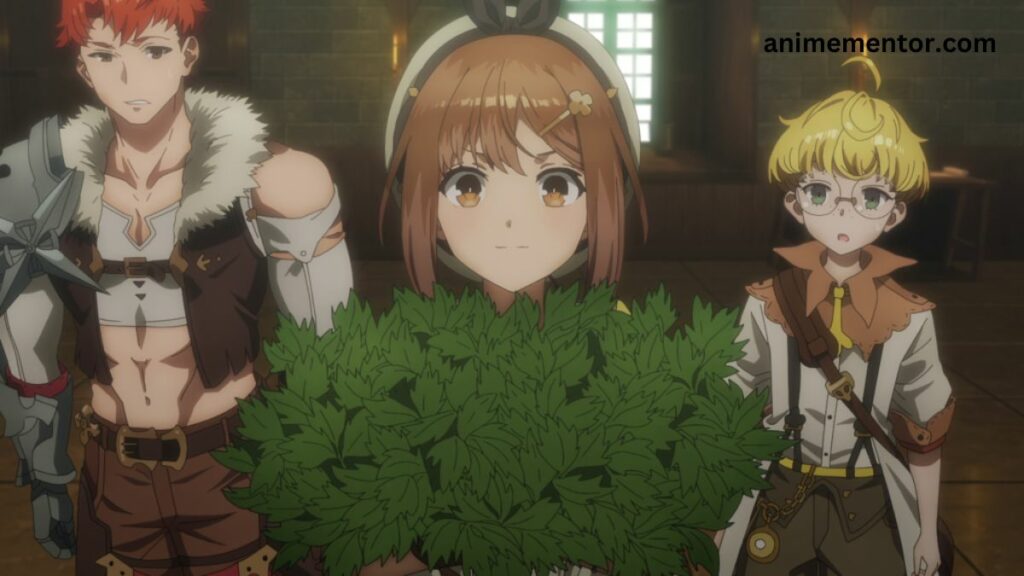 Ryza no Atelier follows the story of a spirited young girl named Reisalin "Ryza" Stout, who lives on Kurken Island and dreams of embarking on exciting adventures. One day, she and her friends Lent and Tao decide to venture to the mainland, where they meet Klaudia, the daughter of a merchant. Together, they encounter Empel, an alchemist, and Lila, his loyal bodyguard, who become their mentors.
As they learn the art of alchemy and train in combat, Ryza and her friends restore an abandoned cottage in the forest, which becomes their base of operations. However, their peaceful lives are disrupted when Ryza's childhood friend Bos and his father conspire to frame Empel and Lila. The group unravels a hidden realm known as the "Underworld" and discovers the truth behind the stolen water supply that threatens Kurken Island.
With their bonds of friendship growing stronger, Ryza and her companions face off against powerful enemies, including the Philuscha, insectoid monsters that seek to destroy their world. They must repair the island's machinery and protect it from further harm. As their journey progresses, they overcome misunderstandings and reconcile with their past, each finding their own path in life.
Ryza no Atelier is a captivating tale of adventure, discovery, and the enduring power of friendship. It showcases the courage and determination of its characters as they navigate challenges, unravel secrets, and strive to protect their beloved island.
Ryza no Atelier Characters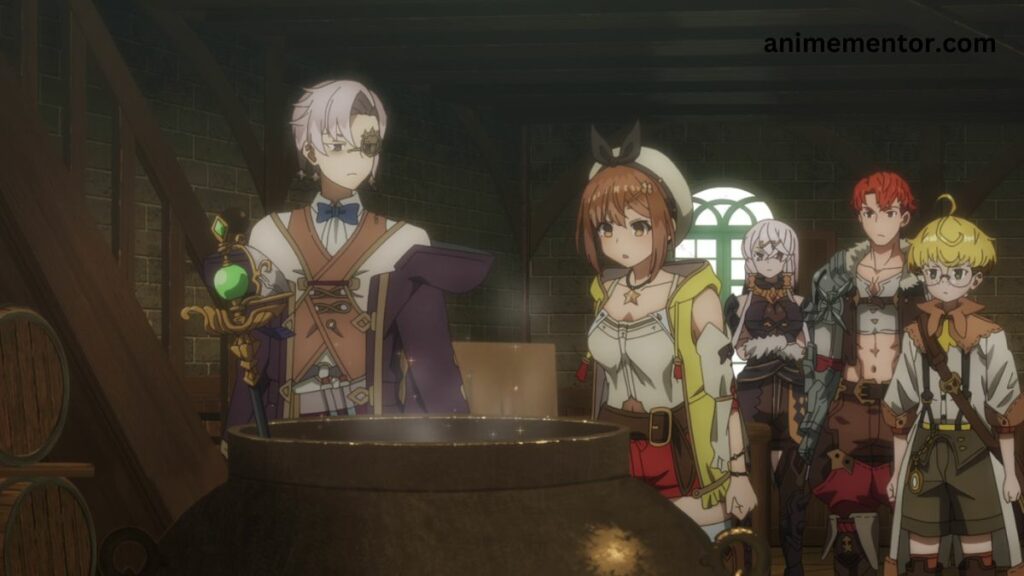 Here are the main characters in "Ryza no Atelier" along with their respective voice actors (VA):
Reisalin "Ryza" Stout – VA: Yuri Noguchi (Japanese) Ryza is the energetic and adventurous protagonist of the series. She possesses a strong curiosity and a natural talent for alchemy.
Lent Marslink – VA: Yuuma Uchida (Japanese) Lent is one of Ryza's closest friends who accompanies her on the journey to the mainland. He is determined and trains diligently in combat.
Tao Mongarten – VA: Ryou Hirohashi (Japanese) Tao is another friend of Ryza and possesses a scholarly nature. He is eager to learn and is fascinated by the world of alchemy.
Klaudia Valentz – VA: Ai Kayano (Japanese) Klaudia is the daughter of a merchant and becomes friends with Ryza and her group. She is kind-hearted and possesses a strong sense of justice.
Empel Vollmer – VA: Junji Majima (Japanese) Empel is an experienced alchemist who becomes a mentor to Ryza. He is knowledgeable and skilled in various alchemical techniques.
Lila Decyrus – VA: Kaori Nazuka (Japanese) Lila is Empel's loyal bodyguard and a member of the Oren race. She is proficient in combat and provides support to the group.