Heavenly Delusion is a new anime series by Production I.G which has instantly become a hit among fans for its thrilling atmosphere and the sense of adventure it provides. We are shown two perspectives in the anime, one where little kids are being raised inside a facility where they are closely monitored by robots. Being taught that the outside world is filled with monsters, they spend their days in leisure while spending time similar to any other kid. At the same time, we are also shown the outside world which is a dystopian society trying to survive a disaster. We are taken on a journey with our protagonists who are trying to find a place known as Heaven while encountering several dangers on the way.
With several people still feeling disappointed with The Promised Neverland, many hold high hopes for Heavenly Delusion which has several similarities, and wish for it to deliver a better quality of storytelling compared to the former. In this article, we will be taking a look at some of the character details of this anime to try and help audiences form a closer connection with them.
| Character | Age | Gender | Height |
| --- | --- | --- | --- |
| Maru | 15 years old | Male | 165 cm |
| Kiruko | 18-20 years old | Fe-male | 170 cm |
| Tokio | 14 years old | Female | 150 cm |
| Kona | 17 years old | Male | Unknown |
| Mimihime | Unknown | Female | Unknown |
| Shiro | Unknown | Male | Unknown |
| Kuku | Unknown | Female | Unknown |
| Anzu | Unknown | Female | Unknown |
| Taka | Unknown | Male | Unknown |
Maru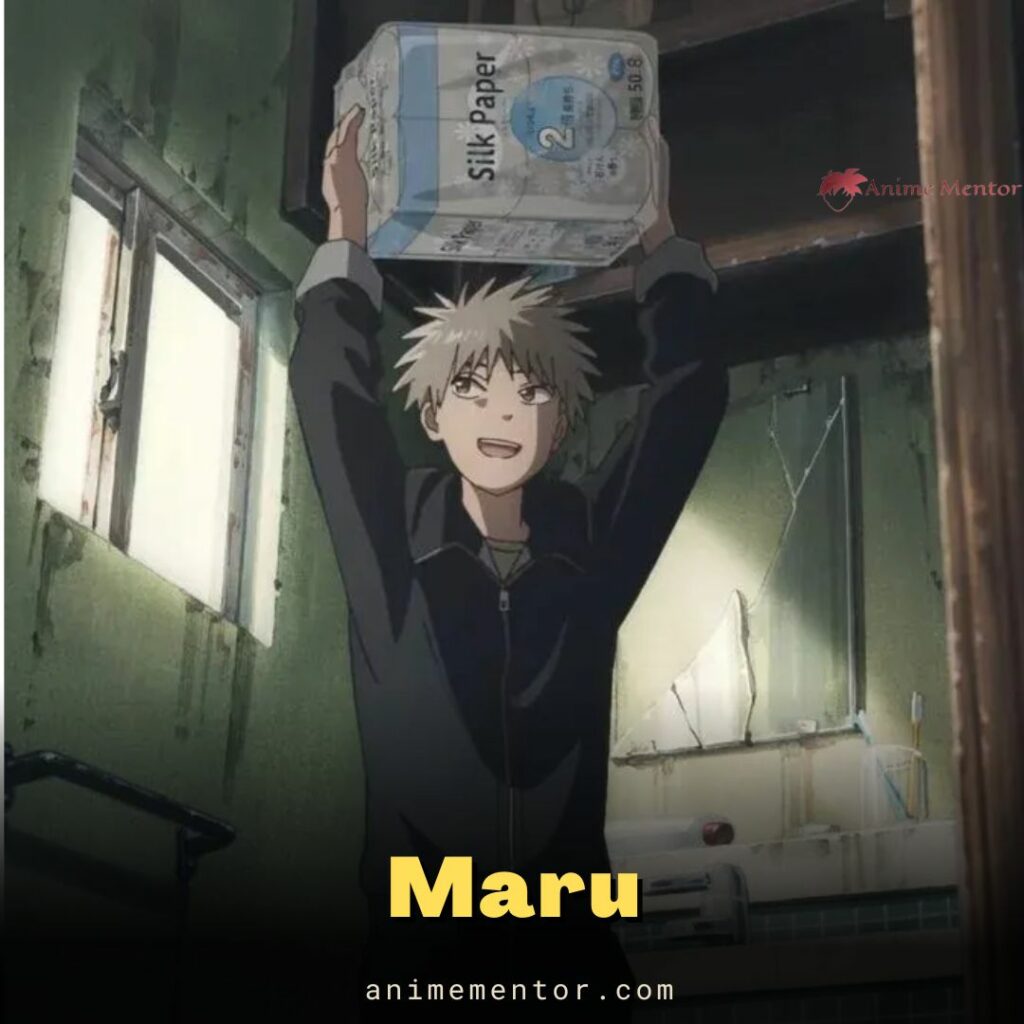 Maru is the male main character of Heavenly Delusion who is actively in search of a place known as Heaven. While he is unaware of several details, Maru wishes to find a person who looks similar to him and believes their meeting will save the world. Accompanied by the older Kiruko as his bodyguard, he travels through several places and has a variety of experiences in order to achieve his objective. Maru is extremely brave but can also be naïve and childish at times. He is also kind and does not unnecessarily cause harm to others. This doesn't mean that he lets others walk over him as he is even a quick thinker and pairs very well with Kiruko in combat.
Kiruko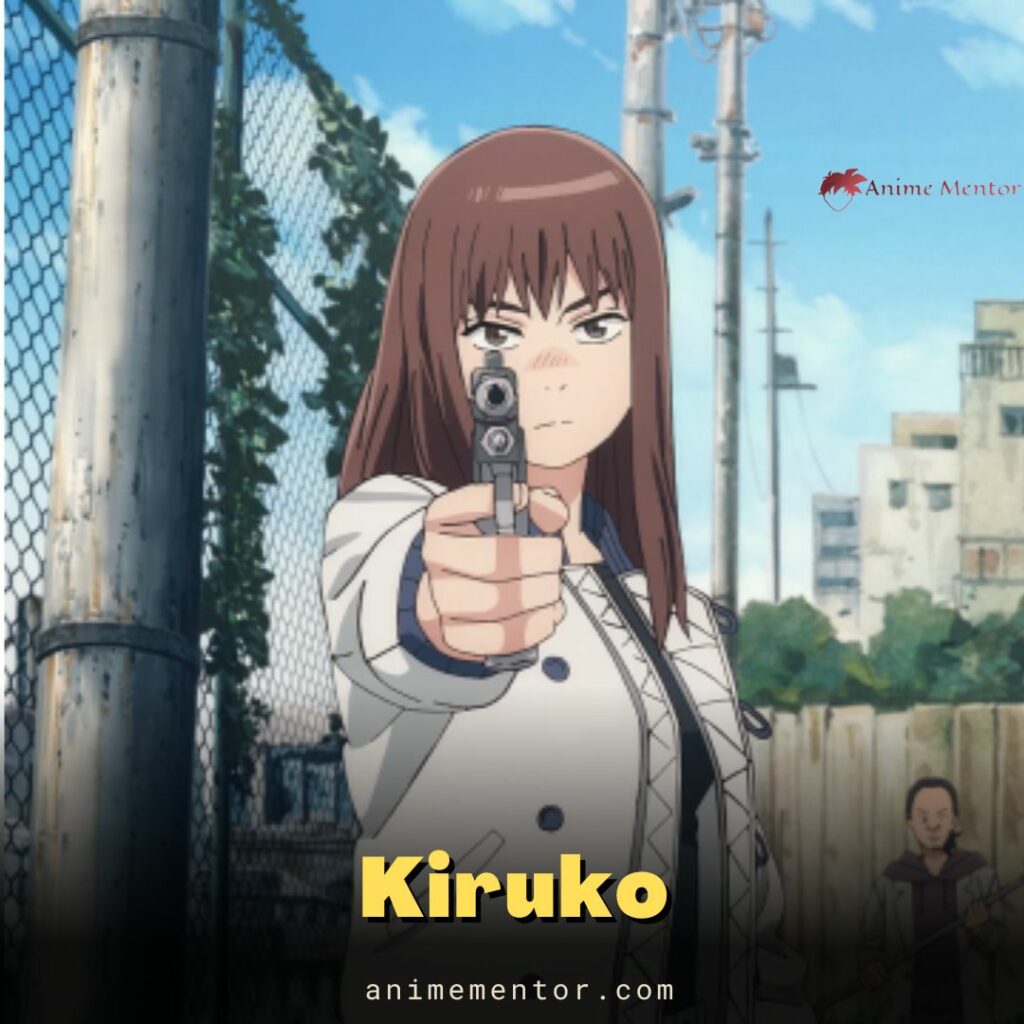 Kiruko is yet another one of the main characters in Heavenly Delusion who travels the outside world with Maru and vows to help him find Heaven. She has a very complicated upbringing filled with tragedy and complex relations which causes her to have several questions of her own which need to be solved. Similar to Maru, Kiruko is also extremely brave and strong. She is also more brutal than him and has a ray gun which she never hesitates to use in times of danger.
Mimihime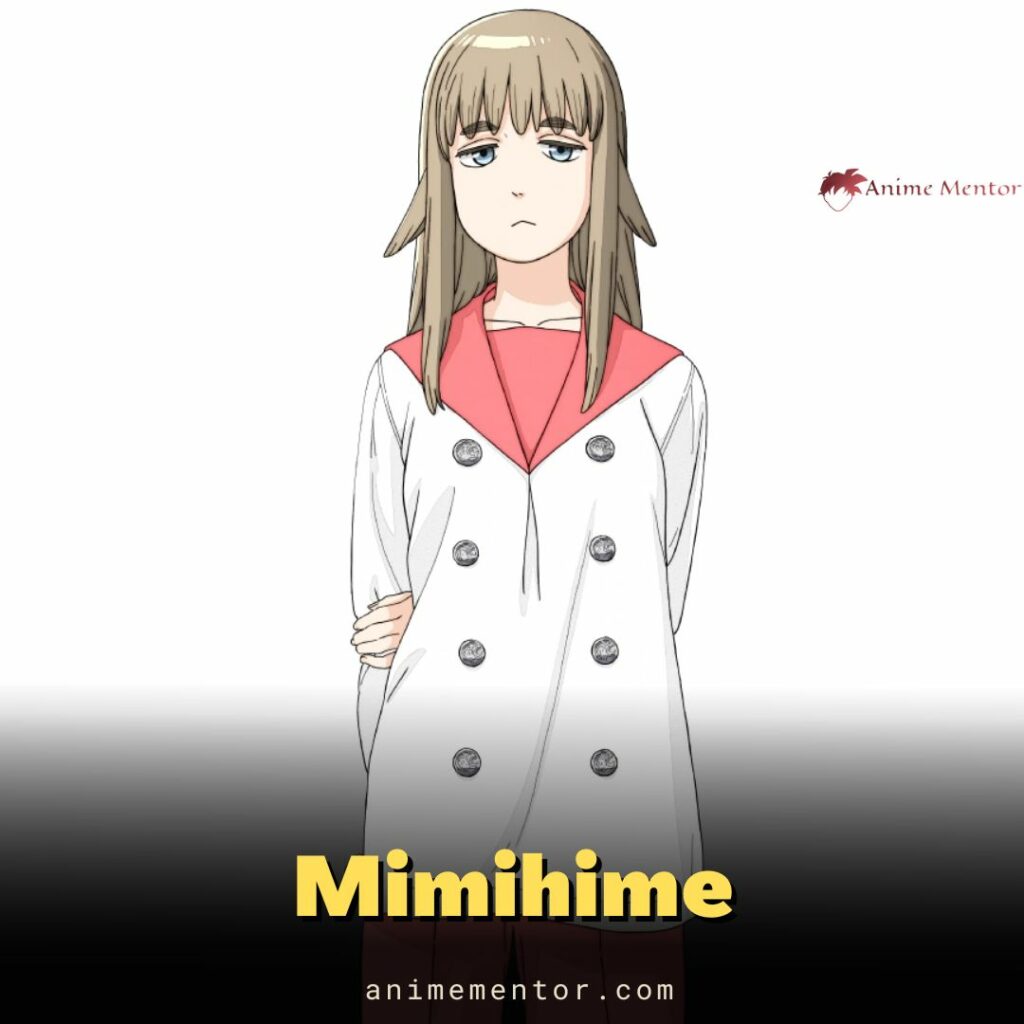 Mimihime is an extremely perceptive and clever girl who lives in the mysterious facility along with her friends. She is one of the introductory characters who seem to have a very apathetic and uncaring nature but at the same time also seems to have a good relationship with everyone. It is implied that she has some sort of ability that can take a glimpse into the future as she says someone who looks like Tokio comes and saves her in the future. She is also one of the few people who wish to explore the outside world and experience things for themselves rather than believe what they are told.
Tokio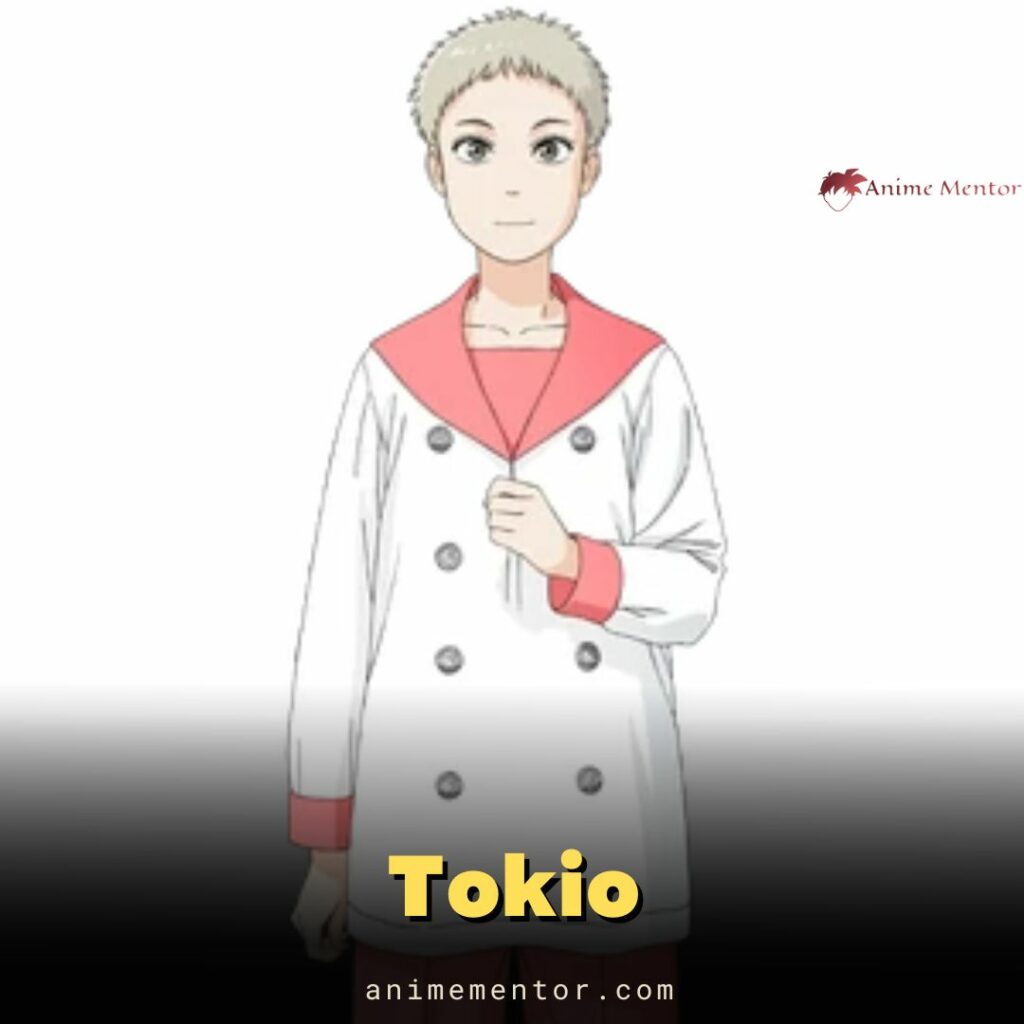 While one could initially mistake Tokio for being the main character based on her introduction, she is in fact an extremely important side character in the story. Tokio is a curious person who also has a very innocent personality. She is extremely childish at times and even doesn't mind hurting the feelings of others if it means she can get her way. She is not particularly smart or strong but is foreshadowed to be a person who goes on to impact the fate of the world.
Robin Inazaki
Robin Inazaki is a charismatic and strong person from Kiruko's past who also acted as the leader of their group. He was strong and would never fail to jump into action if it meant protecting those he loved. He would also act as a parent figure to many and would scold them whenever they did something wrong. However, after a disaster where a monster attacks them, he goes missing and is being searched for by Kiruko.
Kona
Kona is a calm and collected boy inside the facility along with Tokio, Mimihime, and several others. He is the crush of many girls due to his dashing looks and amazing ability to draw. With a creative imagination, he keeps producing new works of wonder which dazzle his fellow peers and even causes them to fight over who gets to spend time with him. While not much more is known about him, he is bound to become a fan favorite.
FAQ
What is Heavenly Delusion?
Heavenly Delusion is a manga/anime series that follows a group of young characters in a post-apocalyptic world filled with dangers and threats.
Who are the main characters in Heavenly Delusion and how old are they?
Maru, the primary protagonist, is approximately 15 years old, while Kiruko, the second leading protagonist, is believed to be between 18 and 20 years old.
What are the genders of Kiruko in Heavenly Delusion?
There is some debate regarding Kiruko's gender in Heavenly Delusion. While Kiruko's biological sex is female, it is suggested in the series that Kiruko thinks of herself as male, which adds a layer of complexity to her character.