Shangri-La Frontier is a Japanese action-fantasy franchise that started as a web novel in 2017. It was created by Katarina and is set in a future where virtual reality gaming is common.
The story follows Rakuro Hizutome, a skilled gamer who masters even buggy "trash games." Using the name Sunraku, Rakuro tries out the hugely popular VR game Shangri-La Frontier. His trash gaming skills help him progress in this new virtual world.
The Shangri-La Frontier web novel was popular online. In 2020, it got a manga adaptation illustrated by Ryosuke Fuji in Weekly Shōnen Magazine. This increased the series' popularity. An anime TV adaptation is scheduled to start airing in October 2023.
Shangri-La Frontier has also expanded to other media. There is a video game adaptation planned for release. The manga won some major awards, including the Kodansha Manga Award. Anime and manga fans are excited to explore the virtual fantasy world of Shangri-La Frontier.
Shangri-La Frontier Wiki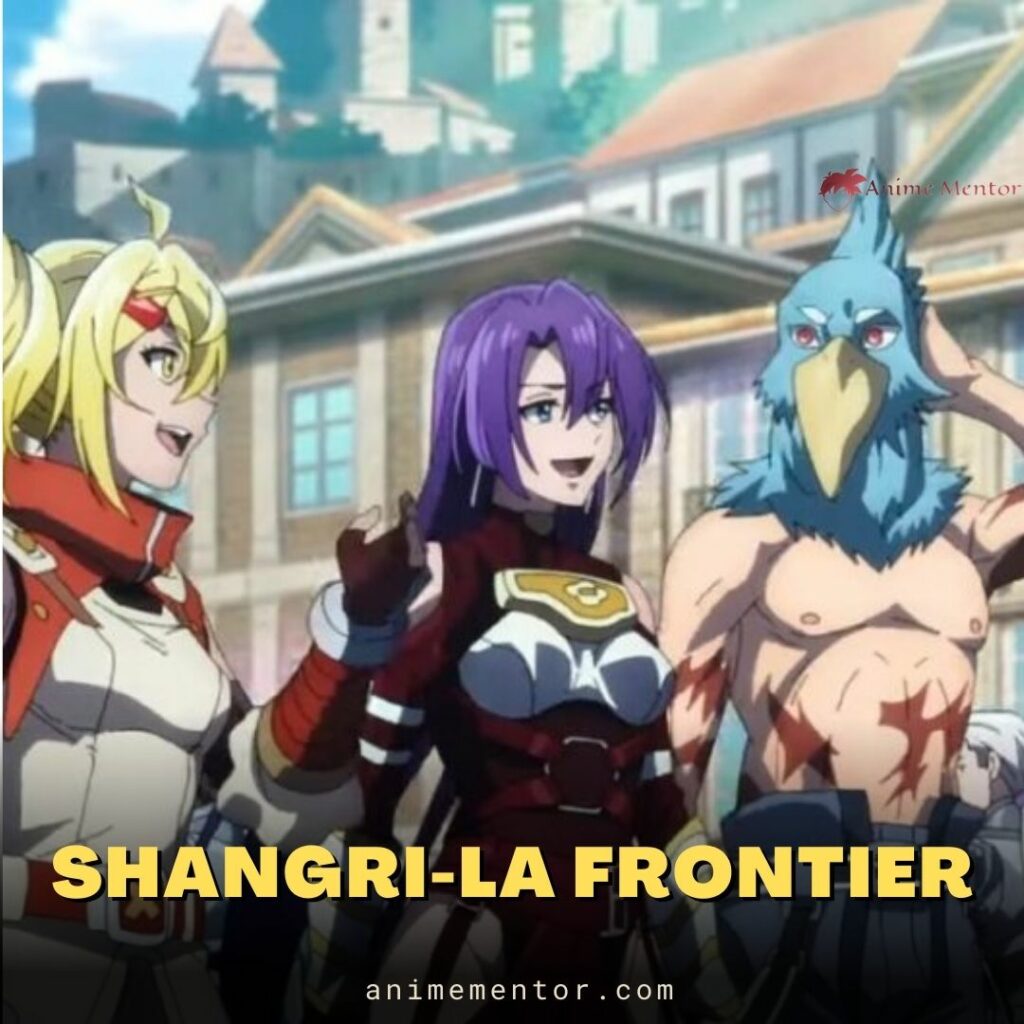 Genre
Action
Fantasy
Novel series
Written by
Katarina
Published by
Shōsetsuka ni Narō
Original run
May 2017 – present
Manga
Written by
Katarina
Illustrated by
Ryosuke Fuji
Published by
Kodansha
English publisher
Kodansha USA
Magazine
Weekly Shōnen Magazine
Demographic
Shōnen
Original run
July 15, 2020 – present
Volumes
14 
Anime television series
Directed by
Toshiyuki Kubooka
Written by
Kazuyuki Fudeyasu
Music by
Monaca
Studio
C2C
Licensed by
Crunchyroll
Muse Communication
Original network
JNN
Original run
October 1, 2023 – scheduled
Game
Developer
Netmarble Nexus
Publisher
Netmarble
Shangri-La Frontier Plot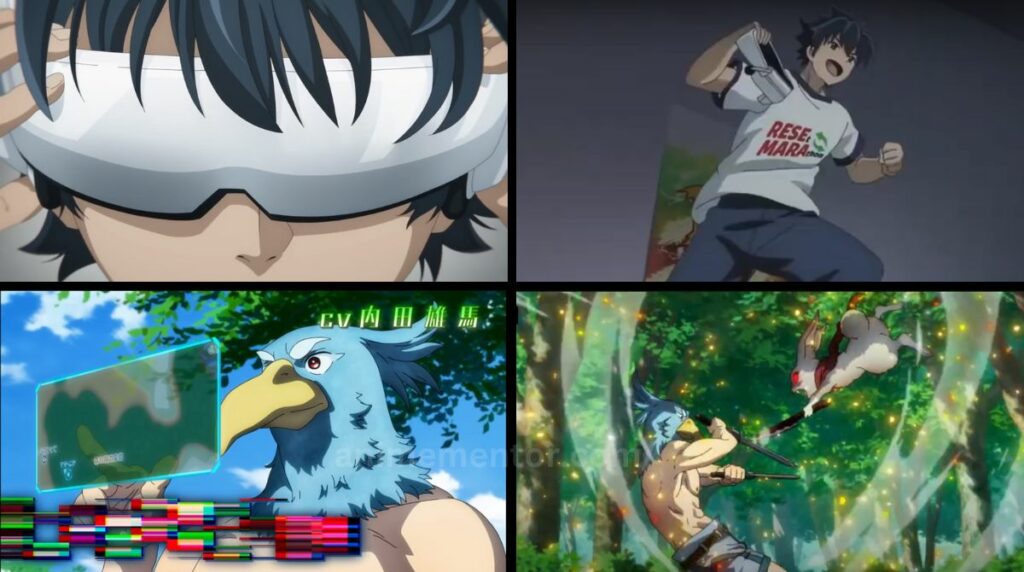 Rakurou Hizutome is a skilled second-year high school gamer who enjoys seeking out flawed "trash games" and mastering them anyway. No game is too broken or glitchy for him to conquer.
When a hot new virtual reality MMORPG called Shangri-La Frontier launches, Rakurou immediately logs in. Eager to start playing, he skips the in-depth tutorial and character creation process.
Rakurou quickly realizes Shangri-La Frontier is more complex than he expected. The expansive virtual world is filled with hidden areas, rare monsters, and secret quests waiting to be discovered. Strange bugs and glitches lurk around every corner.
As he explores further, Rakurou finds that some rare items in Shangri-La Frontier grant players unique skills and abilities unobtainable through regular leveling. The game features deep character customization and endless strategies to master.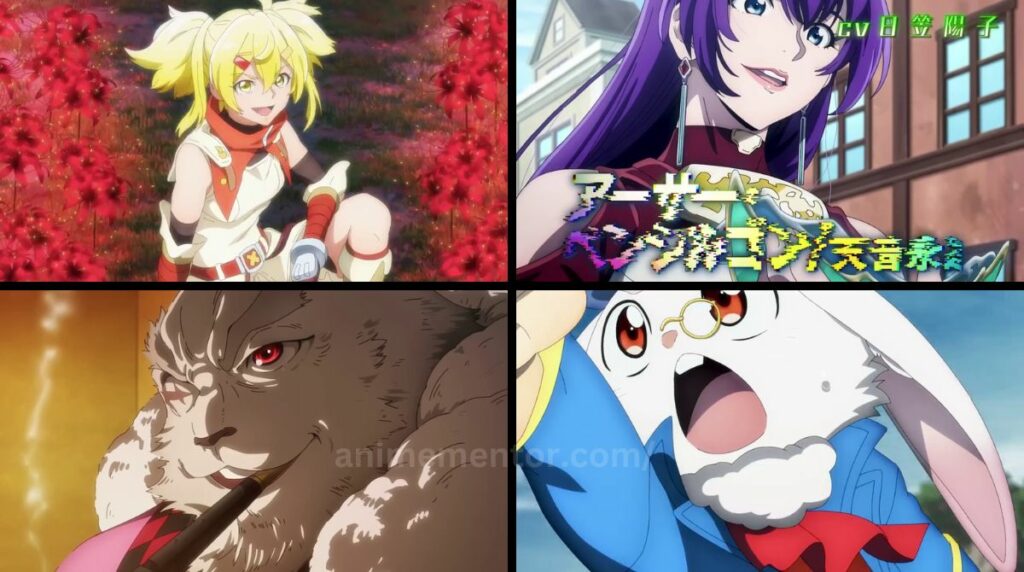 Determined to uncover all of Shangri-La Frontier's secrets, Rakurou throws himself into the game. He joins up with other players and journeys through treacherous dungeons, battles epic monsters, and braves dangerous PvP zones.
But Rakurou begins to wonder – will his elite gaming abilities be enough to conquer Shangri-La Frontier? Or will the game's immense scope and challenges overwhelm even this expert trash gamer?
Shangri-La Frontier Cast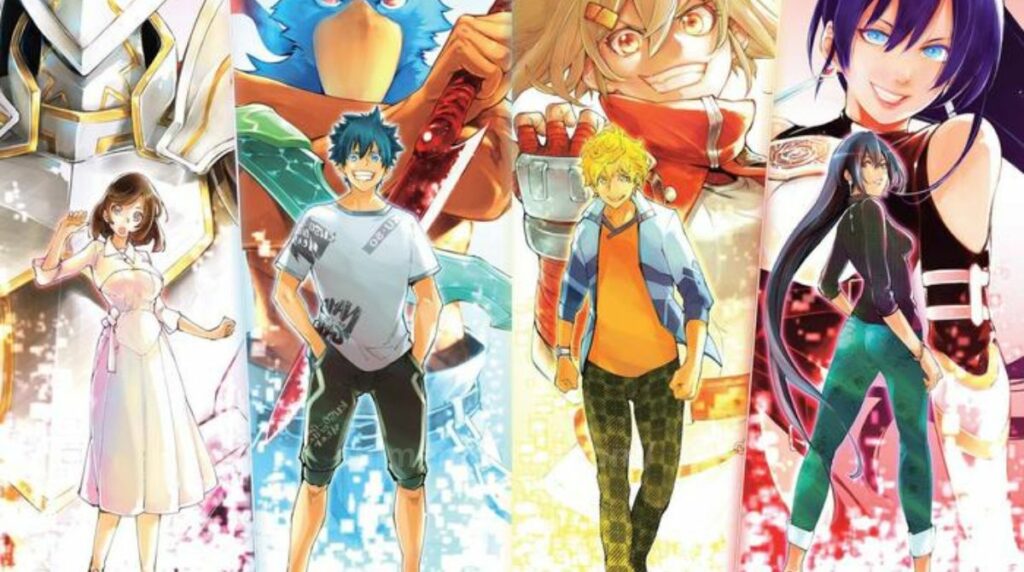 Rakurou Hizutome (Yuma Uchida): High school gamer seeking to master the VR game Shangri-La Frontier.
Rei Saiga/Psyger-0 (Azumi Waki)
Towa Amane/Arthur Pencilgon (Yoko Hikasa)
Kei Uomi/Oikatzo (Makoto Koichi)
Emul (Rina Hidaka)
Viceash (Akio Otsuka)
Momo Saiga/Psyger-100 (Yumiri Hanamori)
Animaria (Sayaka Senbongi)
Orcelott (Seiichiro Yamashita)
Shangri-La Frontier Release Date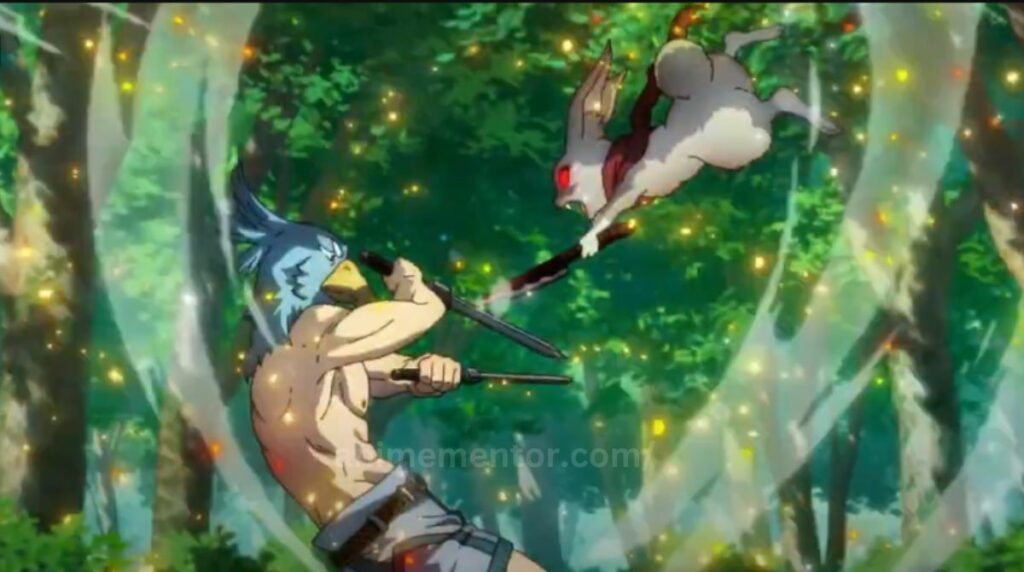 Shangri-La Frontier episode 1 will air on October 1, 2023 at 1:30 PM JST (Japan Standard Time) in Japan. The opening theme song is "Broken Games" performed by the band FZMZ. The ending theme song is titled "Ace" and sung by the J-pop artist CHiCO.
The episode will also be simulcast worldwide on Crunchyroll and Muse Asia with the following premiere times in different timezones:
Pacific Time (PT): October 1, 2023 at 11:30 PM
Central Time (CT): October 1, 2023 at 01:30 AM
Eastern Time (ET): October 1, 2023 at 2:30 AM
British Time (UK): October 1, 2023 at 7:30 AM
India Standard Time (IST): October 1, 2023 at 5:00 PM
Where to Watch Shangri-La Frontier?
The Shangri-La Frontier anime will premiere on October 1, 2023 on MBS, TBS, and other JNN stations in Japan at 1:30 PM JST. Crunchyroll has been confirmed to stream the series internationally 1h after the Japanese airing.
Shangri-La Frontier Trailer
On August 22, 2023, the official Shangri-La Frontier Twitter account announced the October premiere date and released a new trailer. The trailer highlights the virtual reality game world and introduces key characters like Rakurou Hizutome/Sunraku, Rei Saiga/Psyger-0, and Towa Amane/Arthur Pencilgon. Upbeat music from composer monaca plays throughout.
The main cast includes returning actors Yuma Uchida as Rakurou/Sunraku and Azumi Waki as Rei/Psyger-0. Other cast members are Yoko Hikasa, Makoto Koichi, Rina Hidaka, and more. The anime is being produced by C2C Studios with director Toshiyuki Kubooka.