A Returner's Magic Should Be Special (Korean: 귀환자의 마법은 특별해야 합니다, romanized: Gwihwanjaui Mabeob-eun Teugbyeolhaeya Habnida, Japanese: 帰還者の魔法は特別です, romanized: Kikansha no Mahō wa Tokubetsu Desu) is a South Korean web novel written by Usonan.
It was serialized from 2016 to 2019 on the digital platform KakaoPage. The story follows Desir Herrman, one of the last surviving magicians after a devastating decade-long war. When he is sent back in time to his school days, Desir is determined to alter the fate of his friends and prevent the same tragic future.
A webtoon adaptation illustrated by Wookjakga began serialization in 2018, and an anime television series adaptation produced by Arvo Animation is scheduled to premiere in October 2023.
A Returner's Magic Should Be Special Wiki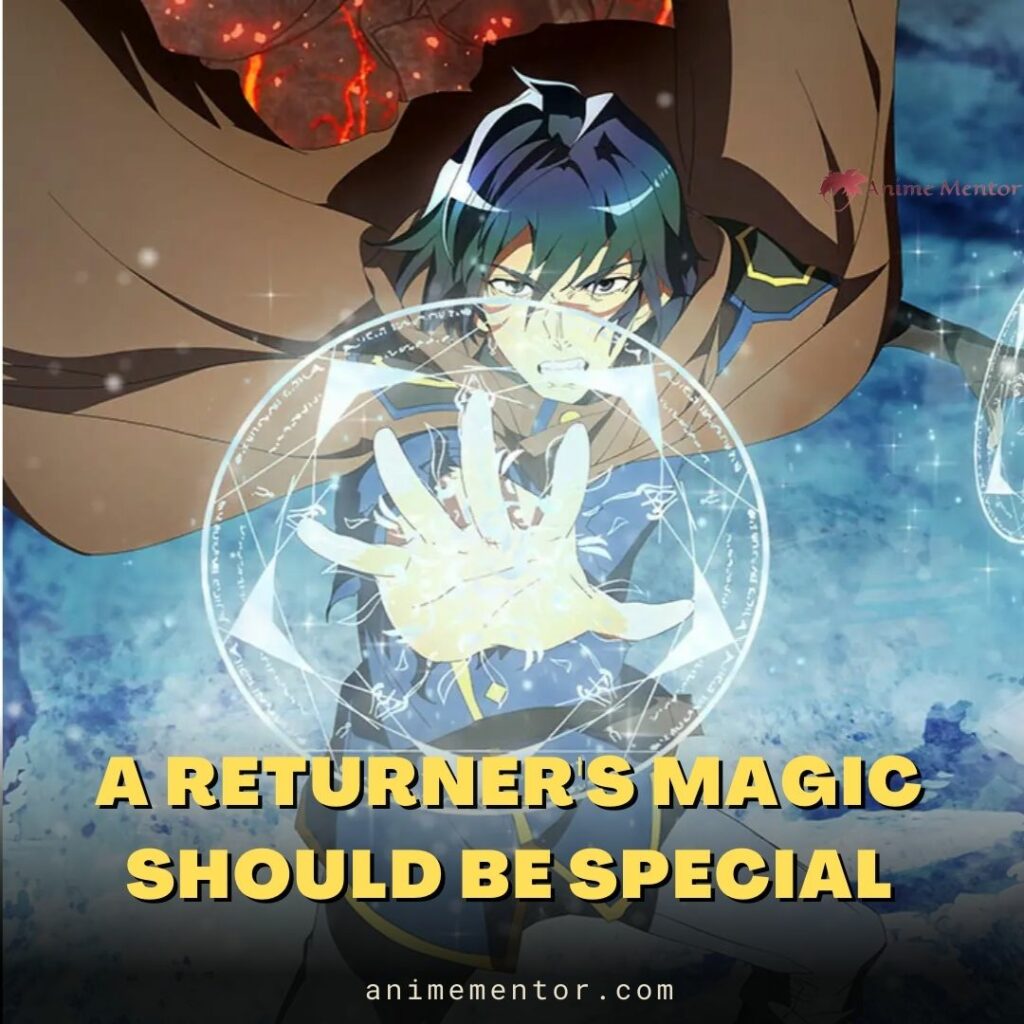 Genre
Adventure, fantasy
Author
Usonan
Illustrator
Wookjakga
Publisher
D&C Media (South Korea)
Kadokawa Shoten (Japan)
English publisher
Yen Press
Webtoon
service
KakaoPage (South Korea)
Piccoma (Japan)
Tappytoon (English)
Original run
May 19, 2018 – present
Volumes
4
Directed by
Taishi Kawaguchi
Written by
Takamitsu Kōno
Music by
Kenta Higashiohji
Studio
Arvo Animation
Licensed by
CrunchyrollSEA
Muse Communication
Original network
Tokyo MX, BS11, GTV, GYT, CTV, MBS
Original run
October 8, 2023 – scheduled
A Returner's Magic Should Be Special Plot
The story takes place in a world that has been ravaged by a long and devastating war. Desir Herrman is one of the few magician warriors left alive after 10 years of fighting. Just when it seems like all hope is lost, Desir gets sent back in time to when he was a student learning magic at Hebrion Academy.
Having already lived through the future events once, Desir now has the unique opportunity to change the course of history. With his knowledge of what's to come, he is determined to save his friends and comrades this time around. Desir returns to his school days and trains hard to hone his magical skills, working to grow stronger so he can defeat the evil that originally destroyed the world.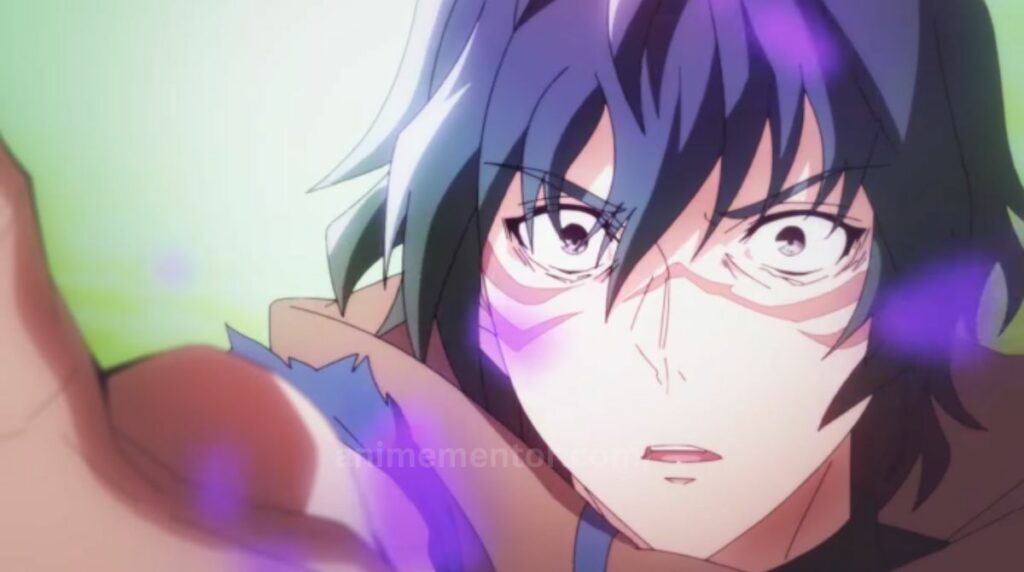 Along the way, he reunites with his childhood friends Romantica, Pram, and Azest. Together they work to unravel the mystery behind the coming threat to humanity while preparing for the prophesied catastrophe. Desir hopes that by changing the past, he can save the future and give the world a chance at peace instead of total annihilation.
A Returner's Magic Should Be Special Cast
Desir Arman – voiced by Takuma Terashima (Japanese): The protagonist who is sent back in time and aims to change the future.
Romantica Eru – voiced by Sayumi Suzushiro (Japanese): Desir's childhood friend and love interest who is a skilled magician.
Azest Kingscrown – voiced by Asami Seto (Japanese): Another one of Desir's friends who excels in combat magic.
Pram Schneider – voiced by Natsumi Fujiwara (Japanese): Desir's close friend who specializes in healing and support magic.
A Returner's Magic Should Be Special Release Date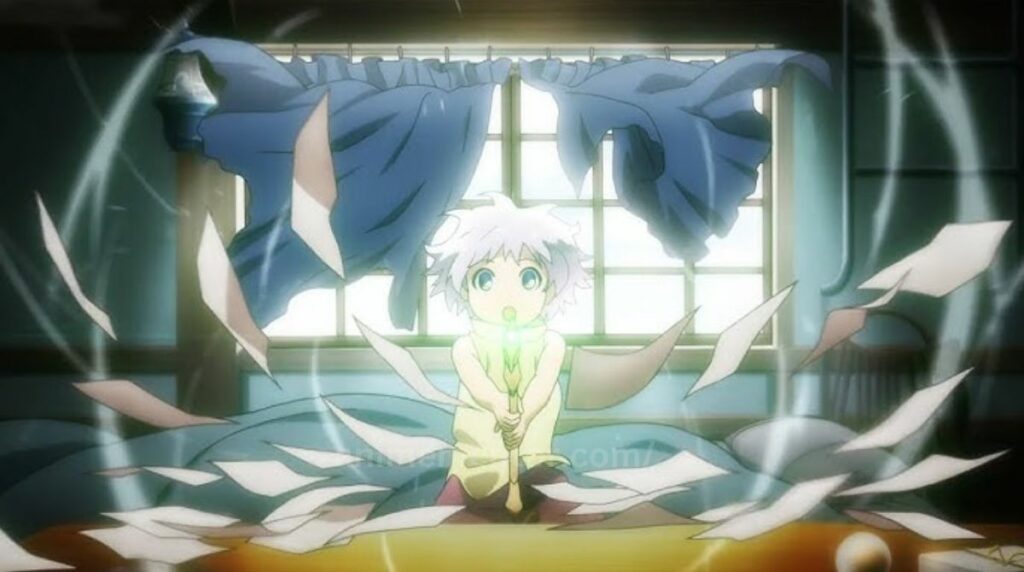 The anime adaptation of A Returner's Magic Should Be Special was first announced at AnimeJapan on March 25, 2023 by Aniplex. The production studios behind the anime are Arvo Animation, known for shows like Irina: The Vampire Cosmonaut and Monster Girl Doctor.
A Returner's Magic Should Be Special Episode 1 will air on 7th October at 9:00 p.m. JST (Japan Standard Time) in Japan. Also, the episode will be available on Crunchyroll throughout different timezones along with the release in Japan. Here is the list:
Pacific Time (PT): 7th October 6:00 am
Central Time (CT): 7th October 8:00 am
Eastern Standard Time (EST): 7th October 9:00 am
British Time (UK): 7th October 2:00 pm
India Standard Time (IST): 7th October 6:30 pm
A Returner's Magic Should Be Special trailer
The first trailer for the anime was released on July 4, 2023 on the Crunchyroll Collection YouTube channel.
The trailer showcases the grand scale and epic scope of the story's final battle, matching the climactic events from the popular web novel. Fans got a first look at the six legendary heroes in their fight against the otherworldly monsters threatening the future.
Viewers can look forward to watching the anime adaptation of this fantasy adventure series when it debuts on Crunchyroll in October 2023. The story follows the magician Desir after he is sent back in time and given a chance to change the course of events and save the world.