The Devil is a Part-Timer! (Hataraku Maou-sama!) is an engaging light novel series written by Satoshi Wagahara and illustrated by Oniku. It introduces a fascinating premise that flips the traditional notion of good and evil on its head. The story revolves around the demon lord Satan, who is forced to retreat to modern-day Tokyo and find work at a fast-food restaurant after being defeated by the Hero Emilia.
Originally serialized online in 2011, The Devil is a Part-Timer! gained immense popularity and was later adapted into a manga series and an anime television series. The manga, illustrated by Akio Hiiragi, began serialization in 2012 and has been widely praised for its humor and clever storytelling. The anime adaptation, produced by White Fox, aired in 2013 and garnered a dedicated fan base with its comedic and fantastical elements.
The series showcases a delightful blend of comedy, fantasy, and slice-of-life elements, presenting a unique and entertaining take on the clash between the supernatural and everyday life. The Devil is a Part-Timer! has become a beloved franchise, captivating audiences with its endearing characters and unexpected twists.
The Devil is a Part-Timer! Wiki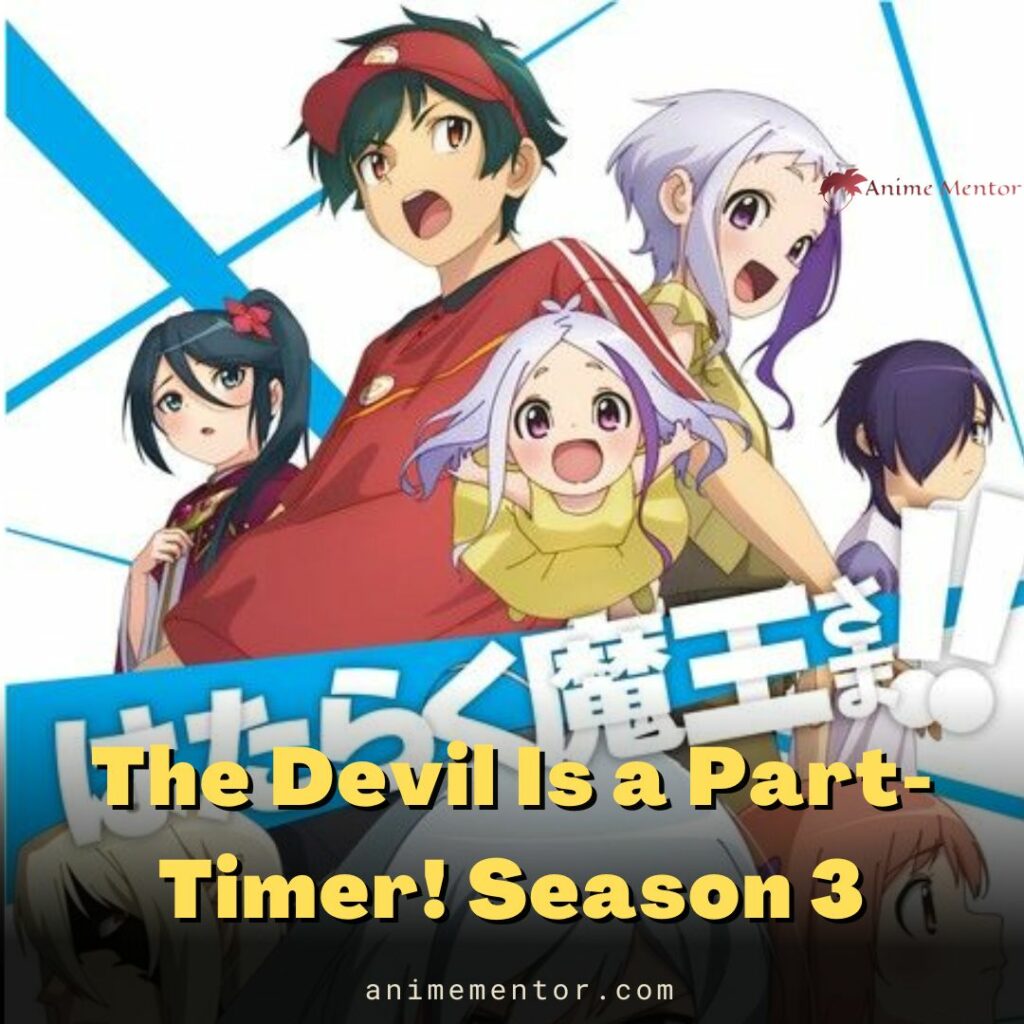 | | |
| --- | --- |
| Written by | Satoshi Wagahara |
| Published by | ASCII Media Works |
| English publisher | Yen Press |
| Magazine | Dengeki Bunko Magazine |
| Genre | Comedy, Fantasy, Isekai |
| Demographic | Shonen |
| Original run | February 10, 2011 – ongoing |
| Volumes | 21 (as of September 2021) |
| Anime television series | |
| Directed by | Naoto Hosoda |
| Written by | Masahiro Yokotani |
| Music by | Ryosuke Nakanishi |
| Studio | White Fox |
| Licensed by | Sentai Filmworks (North America) |
| Original network | Tokyo MX, BS11, GTV, GYT, TVS, CTC |
| Original run | April 4, 2013 – June 27, 2013 |
The Devil is a Part-Timer! Plot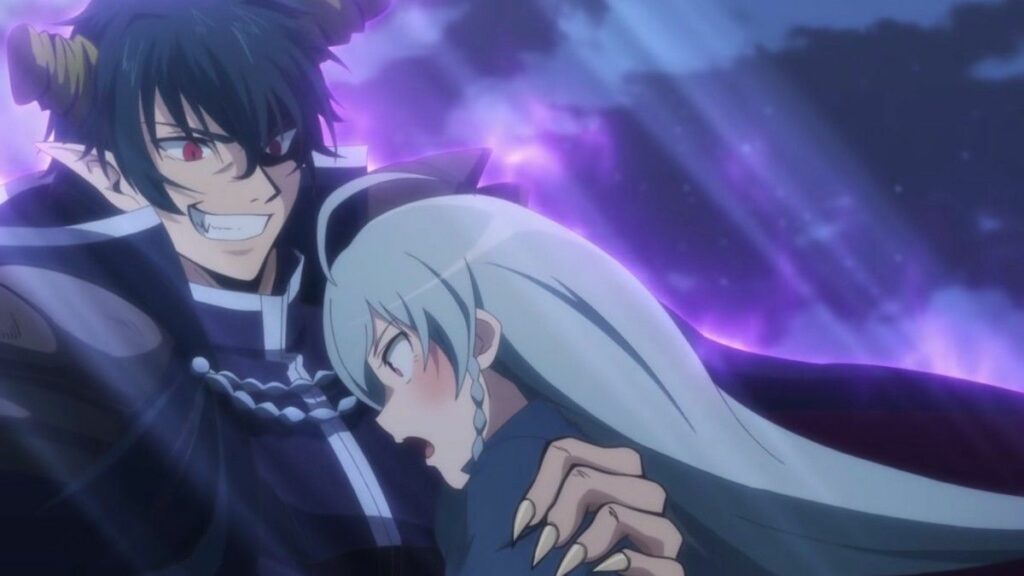 The Devil Is a Part-Timer! (Hataraku Maou-sama!) follows the story of Satan (also known as Maou Sadao), the ruler of the demon world. After being confronted by the hero Emilia, he is forced to retreat through a magical portal that transports him to modern-day Tokyo, Japan. Stripped of his powers and trapped in the human world, Satan adopts the name Sadao Maou and takes up a part-time job at a fast-food restaurant called MgRonald's to make ends meet.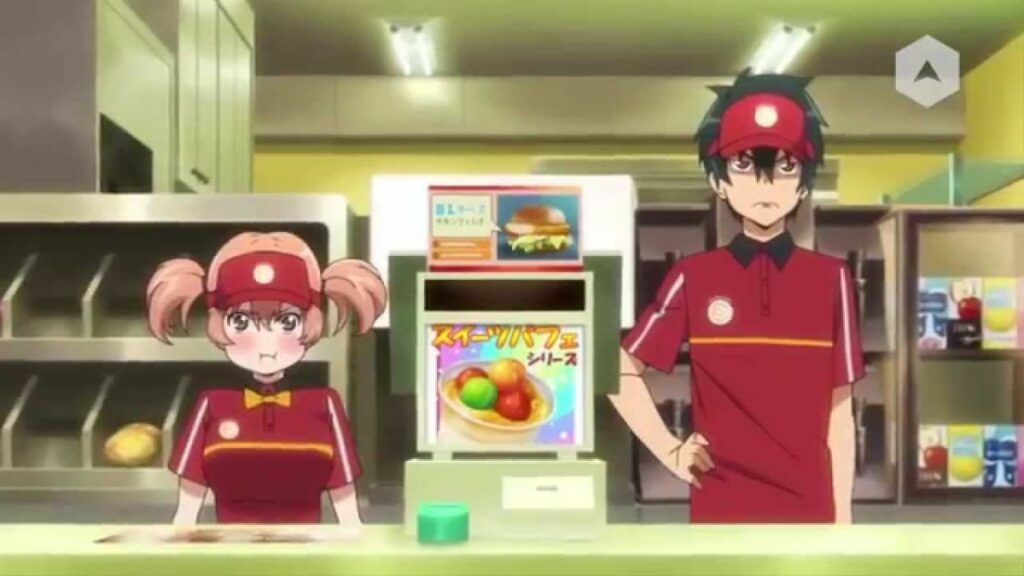 As Sadao adjusts to his new life, he encounters other supernatural beings who have also made their way to Earth. One of them is Emi Yusa, the hero who pursued him from the demon world. Emi now lives as a human and works as a call center agent. The unlikely pair finds themselves in a peculiar situation, as they become coworkers at the same restaurant while concealing their true identities.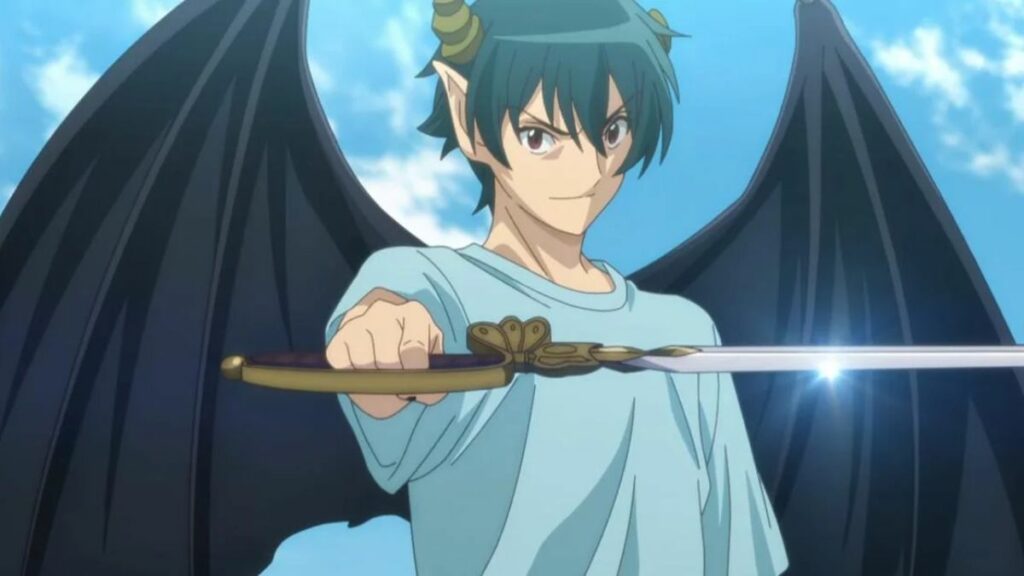 Despite his reduced powers, Sadao remains determined to regain his former status and return to the demon world. However, his ambitions are frequently hindered by various obstacles and comedic situations that arise in the human world. Alongside his loyal general, Shiro Ashiya (who disguises himself as a human named Shirou), they navigate everyday life, facing challenges like paying rent, dealing with rival demons, and even encountering heavenly beings.
As the series progresses, Sadao's interactions with humans and his gradual assimilation into society begin to change his perspective. He develops friendships and gradually discovers a sense of responsibility toward the people around him. Meanwhile, Emi's initial mission of eliminating Satan starts to waver as she witnesses his unexpected acts of kindness and compassion.
The Devil Is a Part-Timer! combines elements of comedy, fantasy, and slice-of-life as it explores the humorous dynamics of a powerful demon lord trying to navigate the mundane world. Through its light-hearted and often satirical approach, the series delves into themes of redemption, personal growth, and the potential for good and evil to coexist in unexpected ways.
The Devil Is a Part-Timer! characters with Japanese voice actors: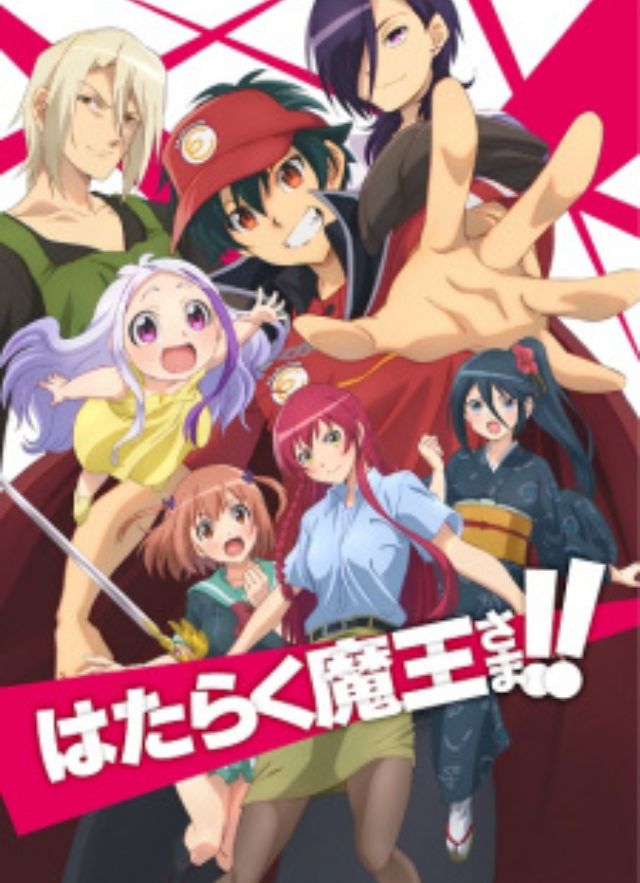 Sadao Maou (Satan) – Voiced by Ryota Osaka
Emi Yusa (Emilia Justina/Heroine) – Voiced by Yoko Hikasa
Shirou Ashiya (Alciel) – Voiced by Yuki Ono
Chiho Sasaki – Voiced by Nao Toyama
Hanzo Urushihara (Lucifer) – Voiced by Hiro Shimono
Suzuno Kamazuki (Crestia Bell) – Voiced by Kanae Itou
Sariel – Voiced by Yumi Uchiyama
Mitsuki Sarue – Voiced by Yui Ogura
Rika Suzuki – Voiced by Azumi Asakura
Mayumi Kisaki – Voiced by Maaya Uchida
Novel Volume List
"The Devil Is a Part-Timer!" originated as a light novel series written by Satoshi Wagahara and illustrated by 029 (Oniku). Wagahara initially submitted the first novel, originally titled "Maōjō wa Rokujō-ikkan!" (魔王城は六畳一間!, The Devil's Fortress is a Single Room with Six Tatami Mats!), to ASCII Media Works' 17th Dengeki Novel Prize in 2010, where it won the Silver Prize. The series debuted with the publication of the first novel on February 10, 2011, under the Dengeki Bunko imprint of ASCII Media Works.
Since then, the series has expanded with a total of 20 main novels, two prequel novels, one spin-off novel, and six bonus novels released. These novels explore the story and characters further, providing additional depth and enjoyment for fans of the series. The final main novel was initially planned for release on July 10, 2020, but due to the impact of the COVID-19 pandemic, it was postponed to August 7, 2020.
Additionally, two bonus novels, namely "Hataraku Maō-sama! 4.1" and "Hataraku Maō-sama! Tengo," were included with the first and second Blu-ray volumes, respectively, of the anime adaptation's second season. These bonus novels offered extra content and complemented the animated series.
Overall, "The Devil Is a Part-Timer!" has captivated readers with its unique premise and engaging storytelling, making it a beloved light novel series within the genre.
The Devil Is a Part-Timer! Review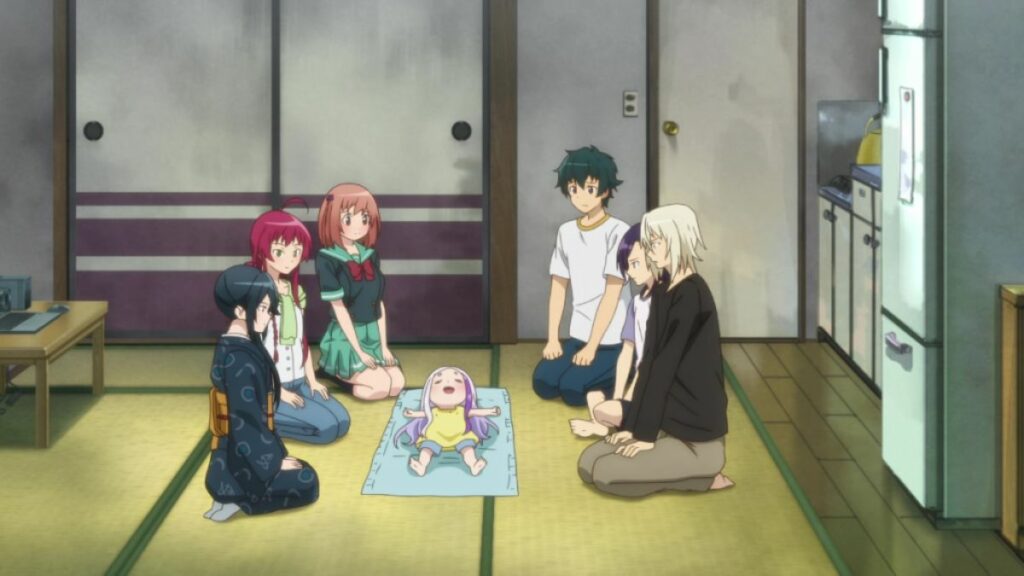 "The Devil Is a Part-Timer!" has generally received positive reviews from both viewers and critics. The series is often praised for its unique and entertaining premise, combining comedy, fantasy, and slice-of-life elements.
The interactions between the characters, particularly the Devil King and his loyal servant Alciel, provide many comedic moments throughout the show. The series also incorporates clever satirical elements, such as the Devil King adapting to the mundane challenges of everyday life and dealing with workplace dynamics.
The animation and art style of the anime adaptation have also been praised for their quality. The character designs are visually appealing, and the action sequences are well-animated, despite the show primarily focusing on comedy rather than intense battles.
Moreover, the voice acting performances, including the Japanese voice cast, have been well-received, as they bring the characters to life and effectively convey their personalities and emotions.
Overall, "The Devil Is a Part-Timer!" is often regarded as an enjoyable and entertaining series with a unique premise, strong comedic elements, and likable characters. If you're a fan of comedy and fantasy genres, it's worth giving the show a try.