To Your Eternity is a Japanese manga/webcomic series written and illustrated by Yoshitoki Ōima. It has been serialized in Shōnen Magazine since November 2016. To Your Eternity has individual chapters collected by Kodansha into eighteen volumes till September 2022 at present.
The world of To Your Eternity is fantastical. The series is about an immortal soul who at the start has no identity or any emotions. Later it comes to be known as Fushi, who shapeshifts and takes over multiple beings.
After his encounter with the injured wolf, he takes over its body and meets a white-haired Eskimo boy, whom he shapeshifts into and gains his new identity. The series continues as he moves forward learning the ways and what it truly means to be a human.
The anime adaptation (produced by Brain's Base studio) of To Your Eternity aired from April 2021 to August 2021. Its second season will soon be premiered in October 2022 by Drive studio.
To Your Eternity Wiki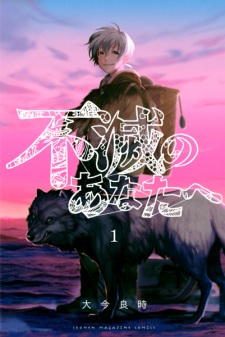 Anime Name
To Your Eternity
Genre
Fantasy
Written by
Yoshitoki Ōima
Published by
Kodansha
Volumes
18
Original run
November 9, 2016 – present
License
Crunchyroll
Medialink
Original Network
NHK Educational TV
Original Run
April 12, 2021 – present
Total Episode
20
Studio
Brain's Base (season 1)
Drive (season 2)
To Your Eternity Storyline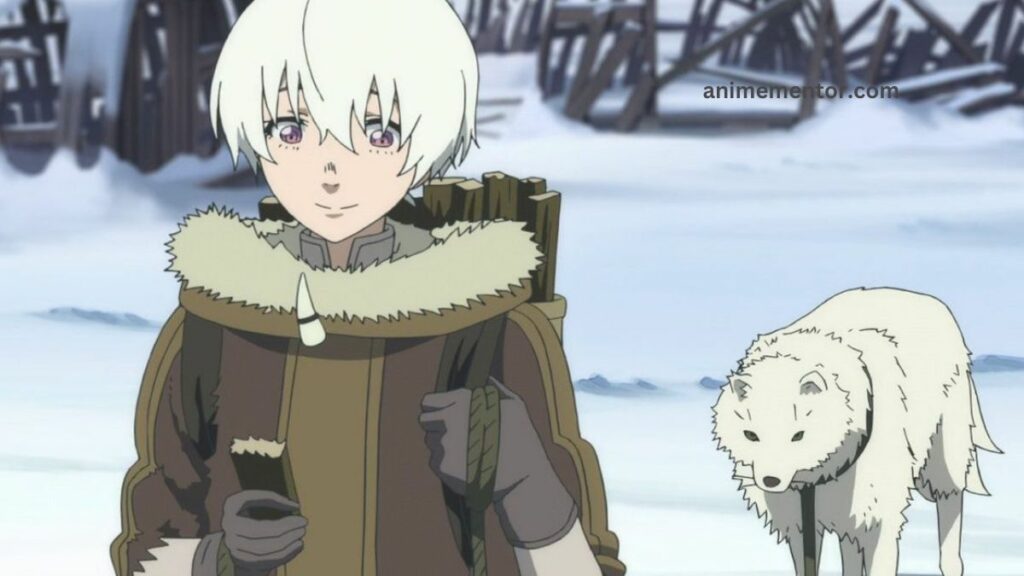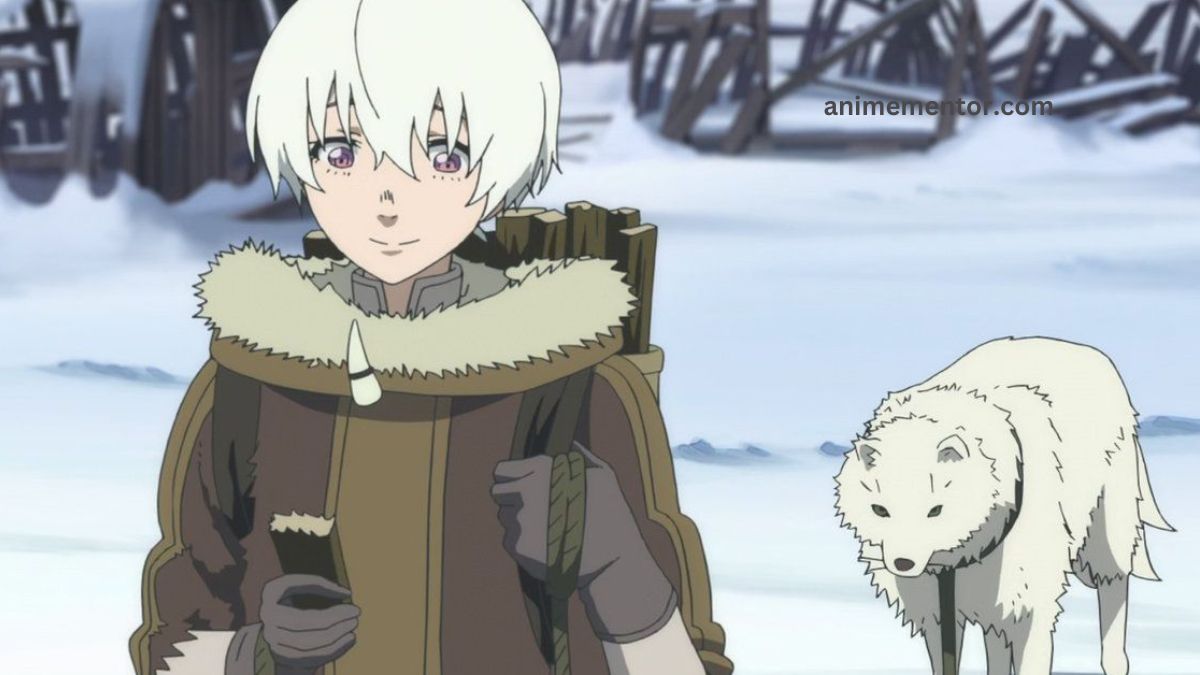 The story is set in a fantasy world. We are met with an immortal being with no identity or emotions but is born with the shapeshifting ability. It then slowly starts to take the shape of things near it, like a sphere, stone, and then a wolf (it sees the poor creature severely hurt and dying and takes its identity).
By shapeshifting into a wolf, it gains consciousness. While roaming around in his new body he comes across a white-haired boy, Fushi, who lives alone in an abandoned town. Now, acquiring the form of the white-haired boy, the immortal being sets off on an eternal journey to gain experience, and knowledge and engage with other humans.
The series has two seasons, where season 1 consists of 20 episodes whereas season 2 is on its way (23 October 2022).
To Your Eternity Characters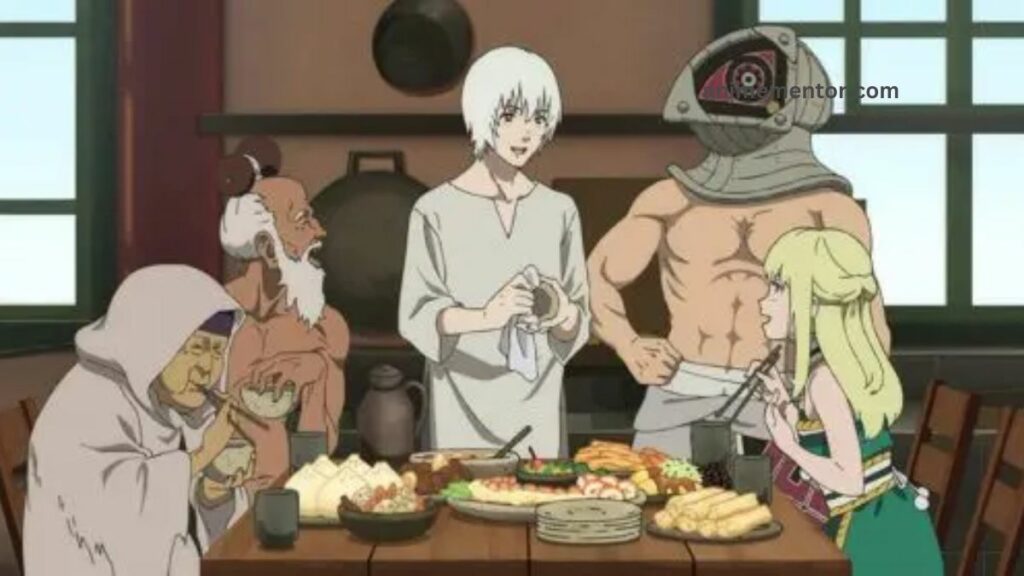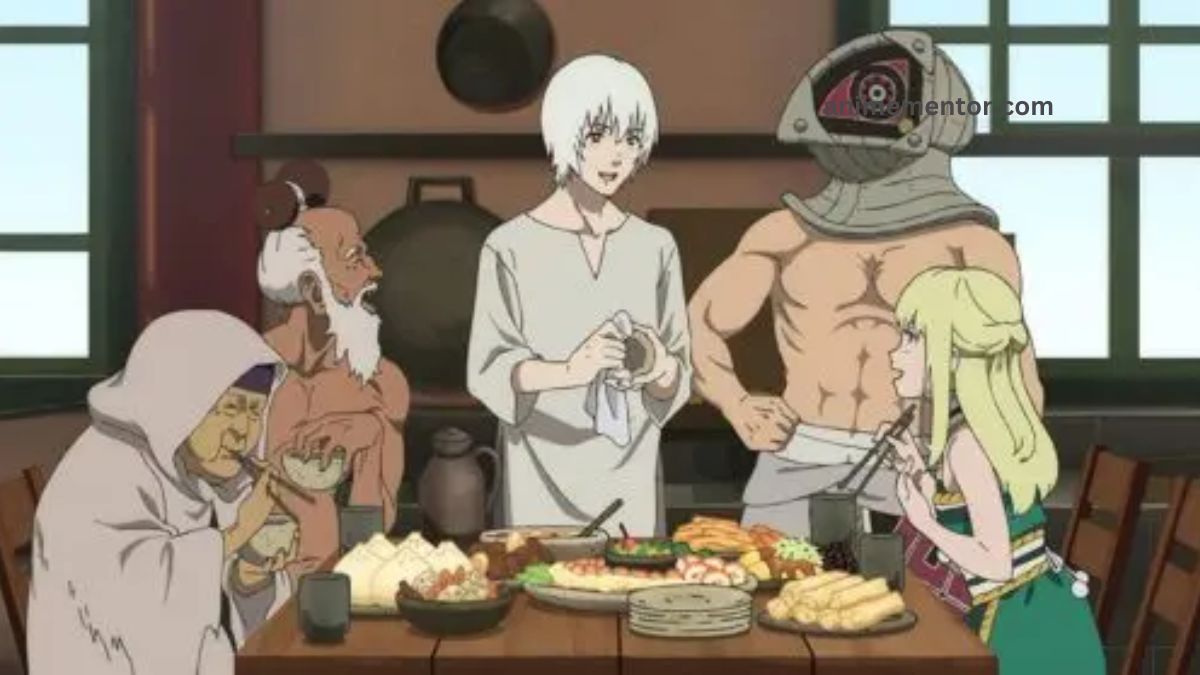 Fushi
Match
Parona
Gugu
Hayase
The Beholder
Rean Cropp
Nokkers
Shin
To Your Eternity Cast ( Japanese Voice actor names)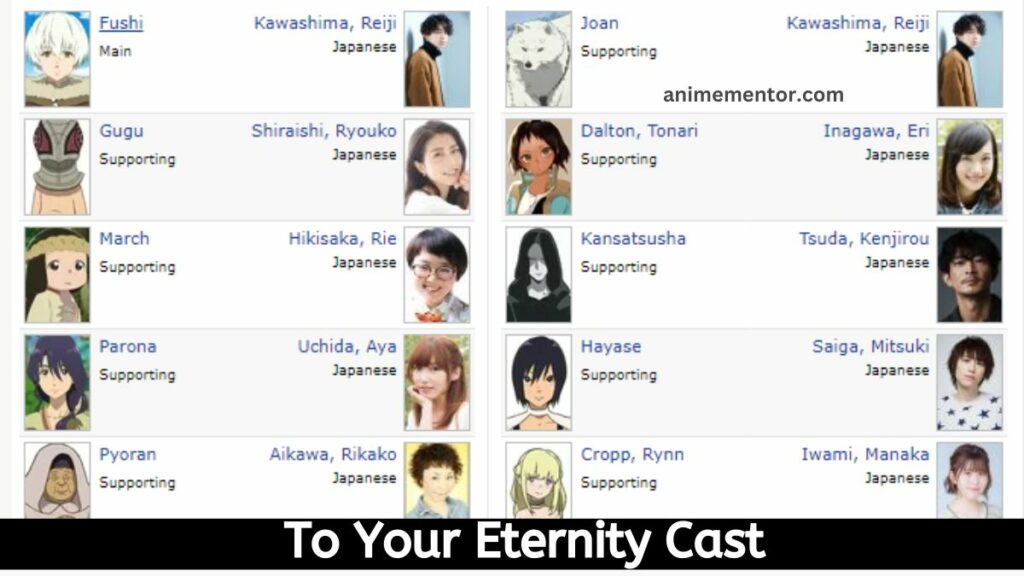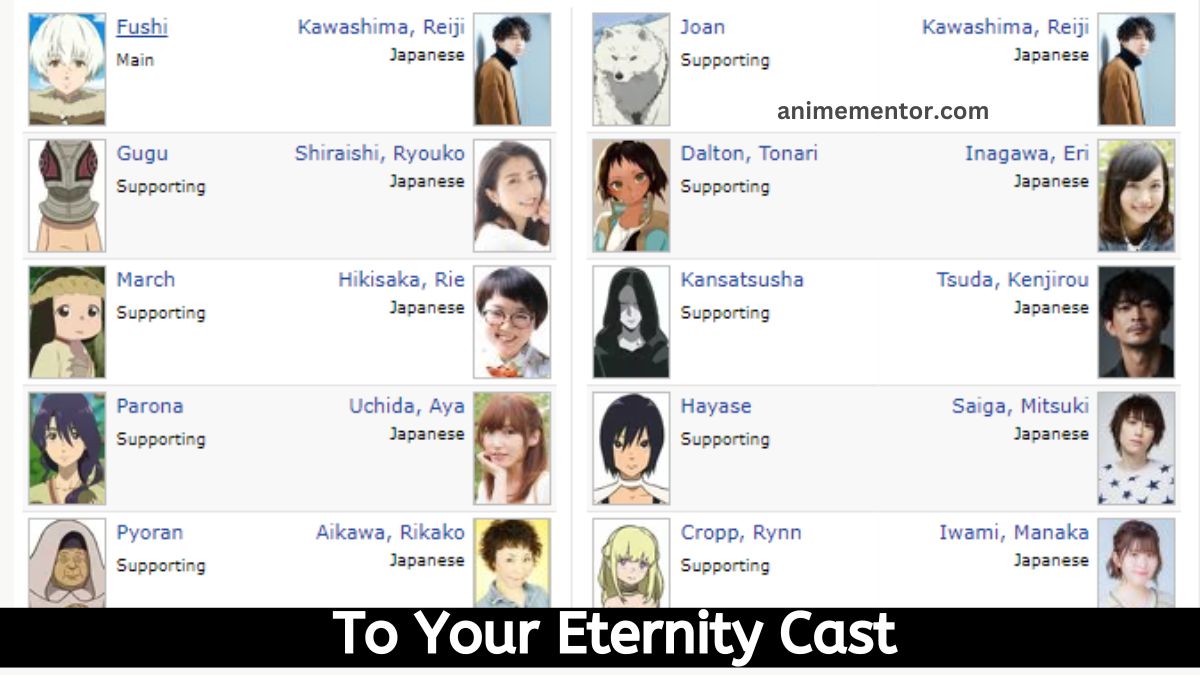 Fushi voiced by Reiji Kawashima
March voiced by Rie Hikisaka
Parona voiced by Aya Uchida
Pioran voiced by Rikako Aikawa
Gugu voiced by Ryoko Shiraishi (child), Taku Yashiro (adolescent)
Hayase voiced by Mitsuki Saiga
The Beholder voiced by Kenjiro Tsuda
Rean Cropp voiced by Manaka Iwami
Shin voiced by Atsushi Abe