Sugar Apple Fairy Tale is a popular Japanese fantasy light novel series written by Miri Mikawa and illustrated by aki. First published in 2010 by Kadokawa Shoten, the ongoing award-winning series currently has 18 volumes. It has spawned manga adaptations and a 2023 anime TV series adaptation by J.C.Staff.
The story follows Anne Halford, a young candy artisan who purchases a fairy named Challe to act as her bodyguard. Together they journey to compete in a contest to make Anne a prestigious Silver Sugar Master. In this world, fairies are treated as slaves when their wings are taken. As they travel, Anne and Challe slowly bond while overcoming prejudice and rivals.
Sugar Apple Fairy Tale Wiki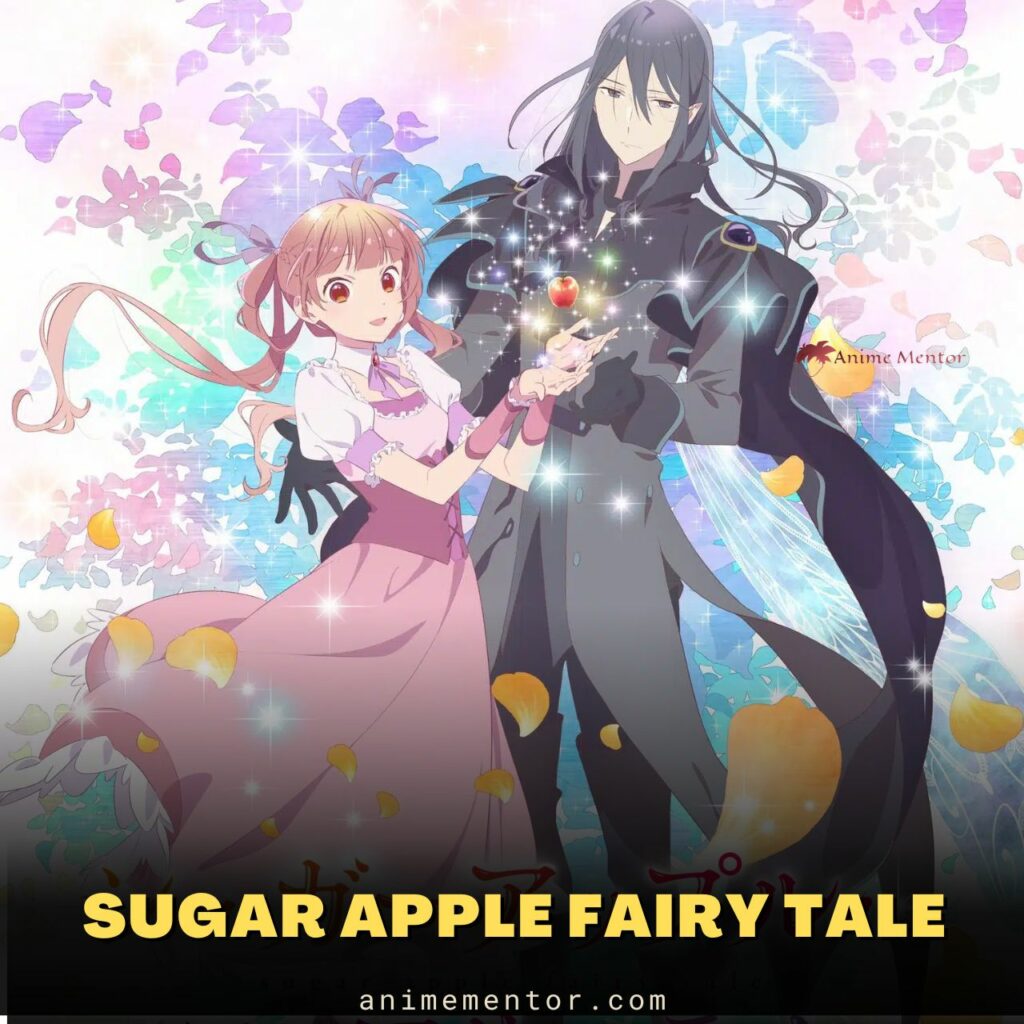 Genre
Fantasy
Written by
Miri Mikawa
Illustrated by
aki
Published by
Kadokawa Shoten
English publisher
NA: Yen Press
Imprint
Kadokawa Beans Bunko
Demographic
Female
Original run
March 31, 2010 – December 28, 2022
Volumes
18
Manga
Written by
Miri Mikawa
Illustrated by
Alto Yukimura
Published by
Hakusensha
Magazine
Hana to Yume Online
Demographic
Shōjo
Original run
November 2012 – October 2014
Volumes
2 (List of volumes)
Manga
Written by
Miri Mikawa
Illustrated by
Yozora no Udon
Published by
Kadokawa Shoten
English publisher
NA: Yen Press
Magazine
Young Ace
Demographic
Seinen
Original run
November 4, 2021 – present
Volumes
3
Anime television series
Directed by
Yōhei Suzuki
Written by
Seishi Minakami
Music by
Hinako Tsubakiyama
Studio
J.C.Staff
Licensed by
Crunchyroll
Muse Communication
Original run
January 6, 2023 – September 22, 2023
Episodes
24
Sugar Apple Fairy Tale Plot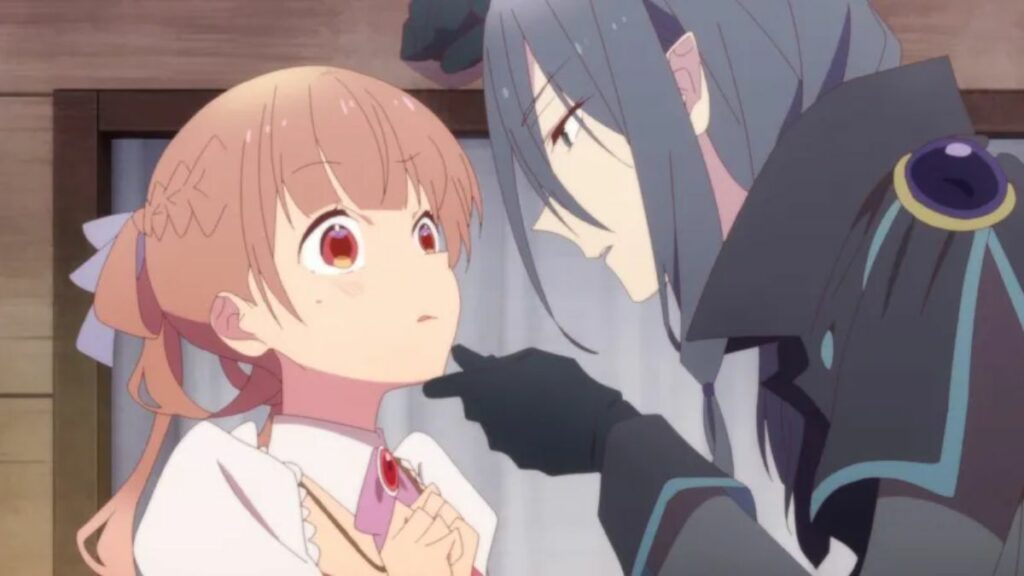 In the kingdom of Highland, fairies and humans used to live in harmony. But then humans started removing fairies' wings to control them.
15-year-old Anne dreams of the day fairies and humans will be equal again. She wants to become a famous confectioner like her late mother. To do this, she must win a competition in the capital city.
Anne hires a fairy named Challe to protect her on the dangerous journey. She promises to return his wing once they reach the city. At first, Challe doesn't trust humans.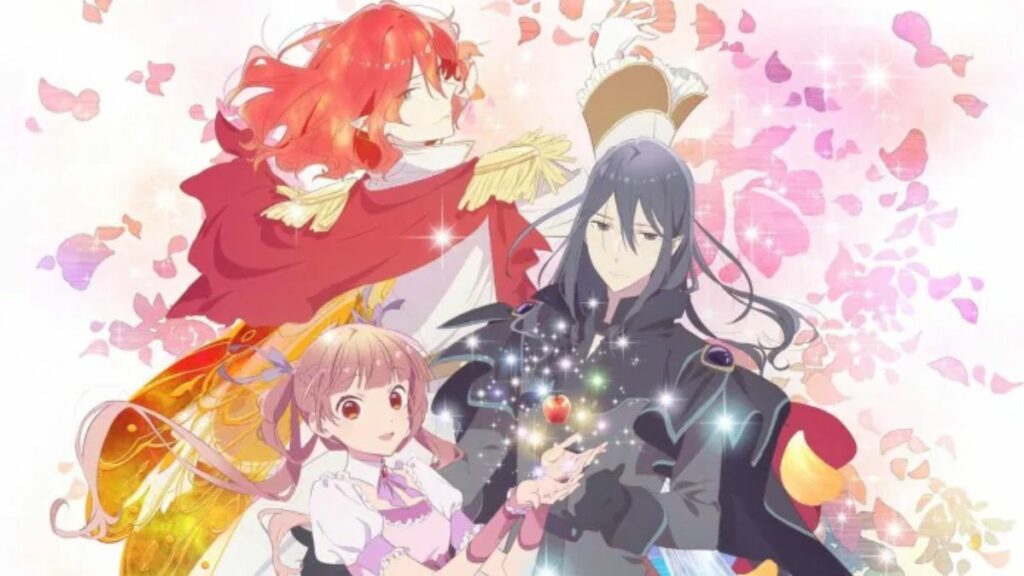 As they travel together, Anne and Challe learn more about each other. They start to see past their differences. An unbreakable bond grows between them. This bond could change the fate of both fairies and humans.
Sugar Apple Fairy Cast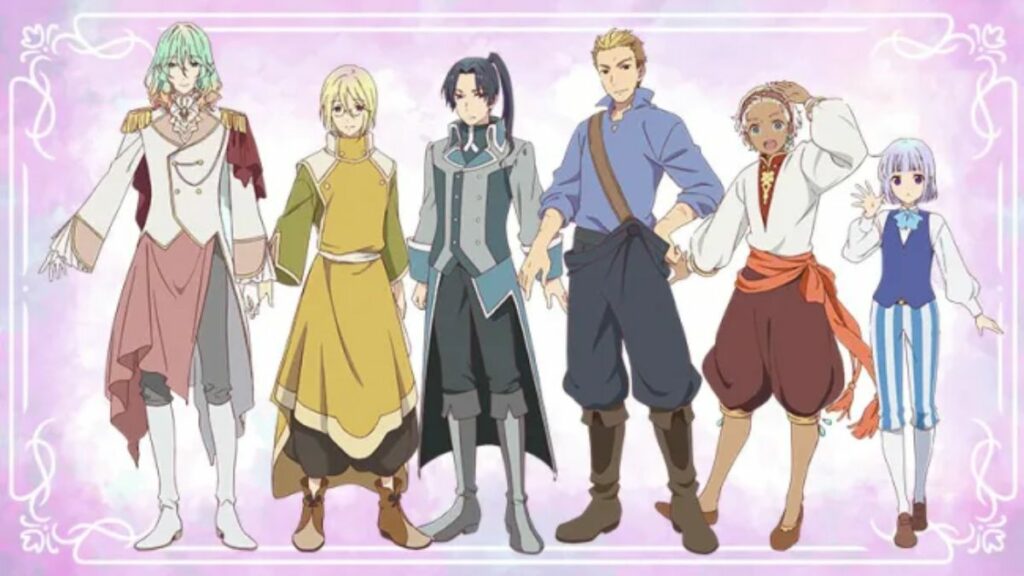 Anne Halford: The kind-hearted protagonist determined to follow in her late mother's footsteps and become a prestigious Silver Sugar Master. Though lacking self-confidence at first, Anne's compassion and confectionery talents blossom on her journey.
Challe: The sharp-tongued warrior fairy purchased by Anne to be her bodyguard. Hardened by a tragic past, Challe gradually opens his heart again thanks to Anne's selfless kindness. He struggles between his duty and deepening feelings.
Mithril: A stoic water fairy saved from hunters by Anne. Despite his cool exterior, he is grateful and supports Anne and Challe's forbidden bond against all odds.
Hugh Mercury: A charming viscount and gifted sugar artisan who sees Anne's potential and takes her under his wing as a mentor. His guidance gives Anne the confidence to excel.
Kat: A seasoned Silver Sugar Master in self-imposed exile in rural Lewiston. Though initially gruff, he respects Anne's skills and helps her stand against those who would steal her work.
Is Sugar Apple Fairy A Good?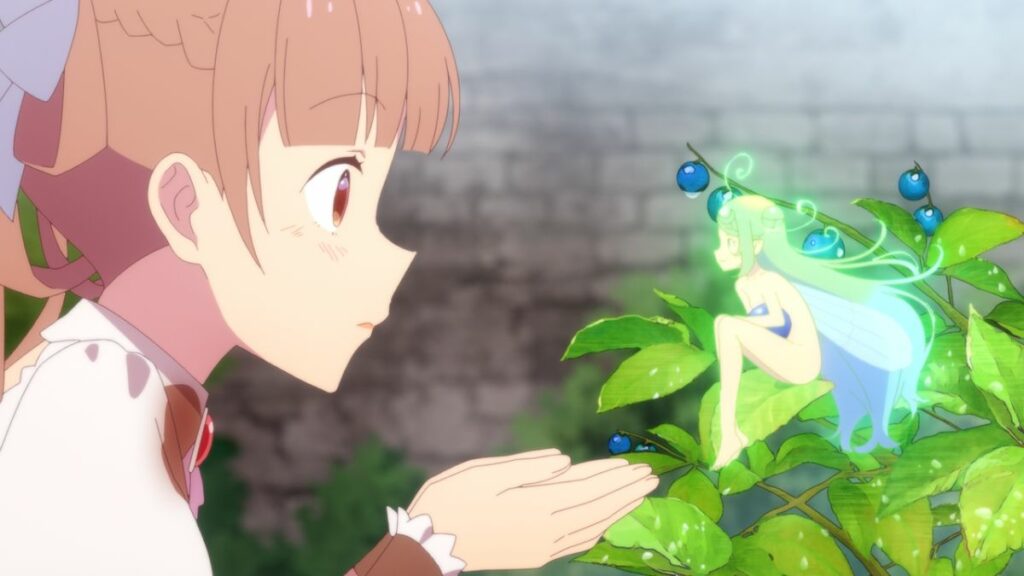 Sugar Apple Fairy Tale brings gentle charm to fantasy adventure. Though flawed, its earnestness shines through.
The candy-crafting seems twee at first but becomes a metaphor for the characters' emotional growth. Anne dreams of fairy-human harmony while Challe harbors wounds from cruelty.
Lovely art conceals melancholy. Anne acknowledges prejudice yet challenges norms. She frees Challe from conviction, not self-interest, exploring how even allies can unknowingly cause harm.
At its heart, the show has faith in empathy, not magic. Anne and Challe bridge divides by seeing each other's humanity. Its quiet gentleness nurtures.
Who Will Enjoy Sugar Apple Fairy?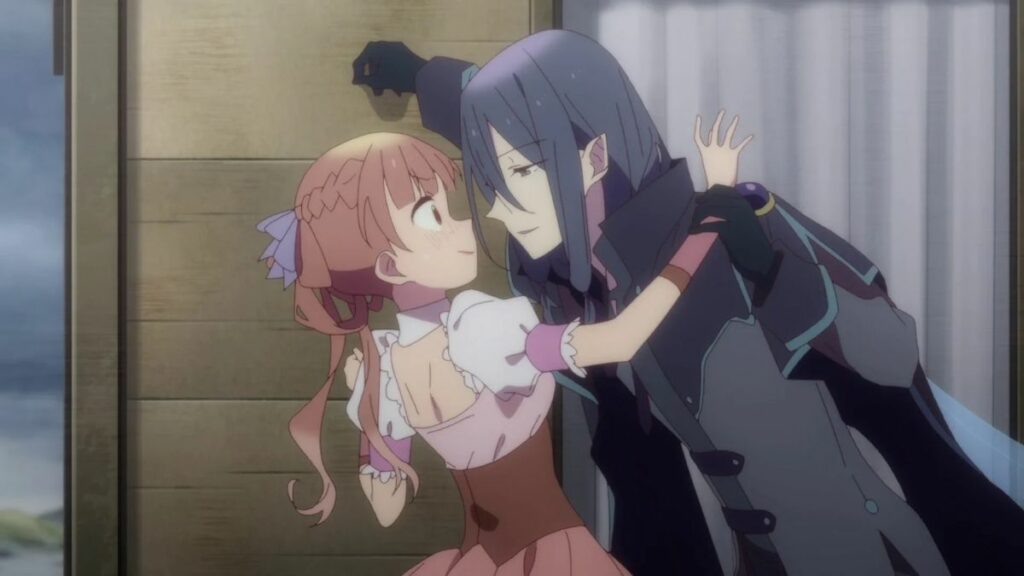 Fans of feel-good fantasy adventures will enjoy Sugar Apple Fairy Tale's earnest charm and beautiful animation.
Romance lovers will be hooked by the strained slow-burn relationship between Anne and Challe.
Viewers appreciating thoughtful themes around empathy and inequality will find nuance in the leads' clashing perspectives.
Younger audiences can delight in its gentle, uplifting story, though some dark themes may be too heavy.
Those seeking lots of action or complex worldbuilding may find it too low-key at times.