Tsukimichi: Moonlit Fantasy (Japanese: 月が導く異世界道中, Hepburn: Tsuki ga Michibiku Isekai Dōchū) is a Japanese fantasy light novel series written by Kei Azumi and illustrated by Mitsuaki Matsumoto. It was first serialized as a web novel on the user-generated content site Shōsetsuka ni Narō starting in 2012, before being acquired by AlphaPolis for print publication.
The light novel began publication in May 2013, and as of October 2022, eighteen volumes have been released. A manga adaptation illustrated by Kotora Kino has been serialized in AlphaPolis' online manga magazine since 2015.
An anime television series adaptation produced by C2C aired from July to September 2021, with a second season by J.C.Staff scheduled for January 2024. The story follows high school student Makoto Misumi who is summoned to an alternate world as the Hero, but is banished by the world's goddess for not meeting her beauty standards. This subversion of typical isekai tropes sets the stage for Makoto to gather loyal companions and establish his own civilization in the new world.
Tsukimichi: Moonlit Fantasy Wiki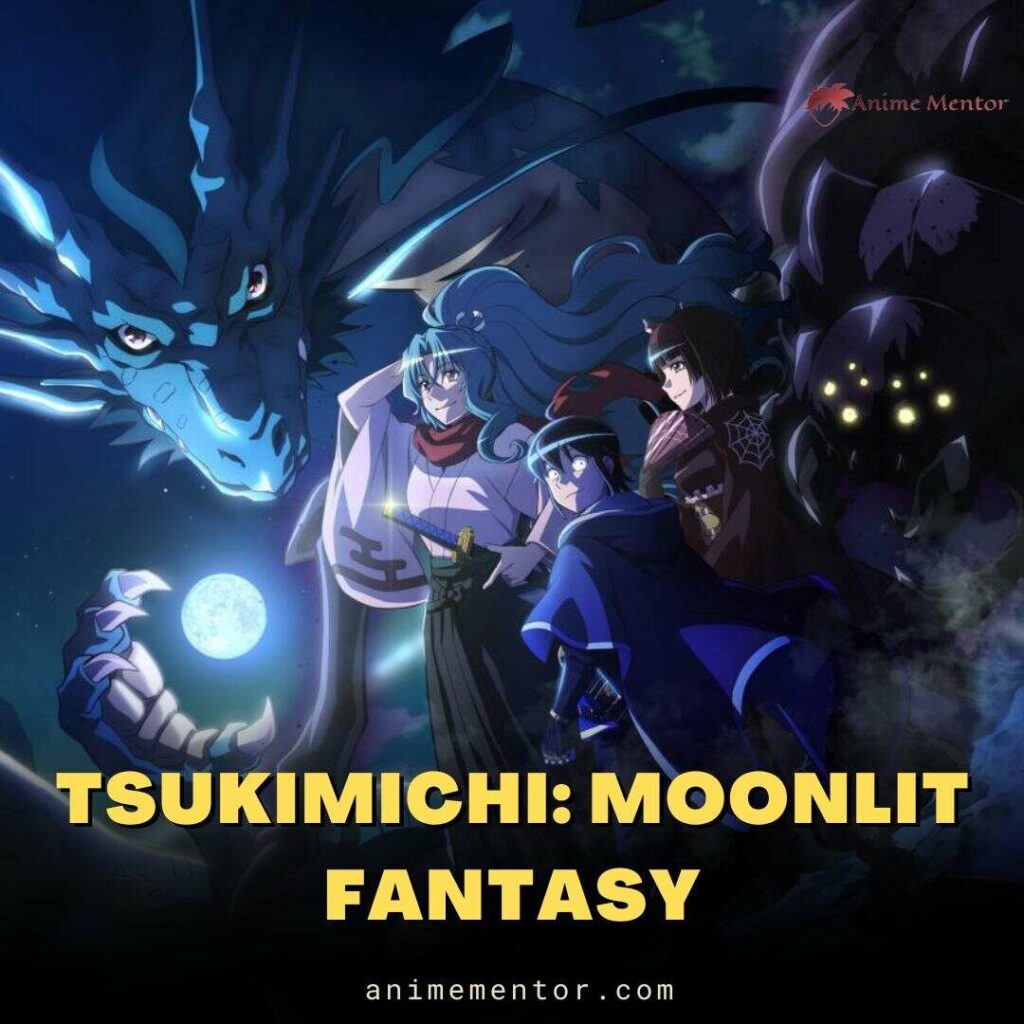 Genre
Isekai
Novel series
Written by
Kei Azumi
Published by
Shōsetsuka ni Narō (2012–16)
AlphaPolis (2016–present)
Original run
2012 – present
Light novel
Written by
Kei Azumi
Illustrated by
Mitsuaki Matsumoto
Published by
AlphaPolis
Demographic
Male
Original run
May 2013 – present
Volumes
18
Manga
Written by
Kei Azumi
Illustrated by
Kotora Kino
Published by
AlphaPolis
English publisher
Alpha Manga
Demographic
Shōnen
Original run
2015 – present
Volumes
11
Anime television series
Directed by
Shinji Ishihira
Written by
Kenta Ihara
Music by
Yasuharu Takanashi
Studio
C2C (S1)J.C.Staff (S2)
Licensed by
CrunchyrollSA/SEA: Medialink
Original network
Tokyo MX, MBS, BS NTV
English network
SEA: Animax Asia
Original run
July 7, 2021 – present
Episodes
12
Tsukimichi: Moonlit Fantasy Plot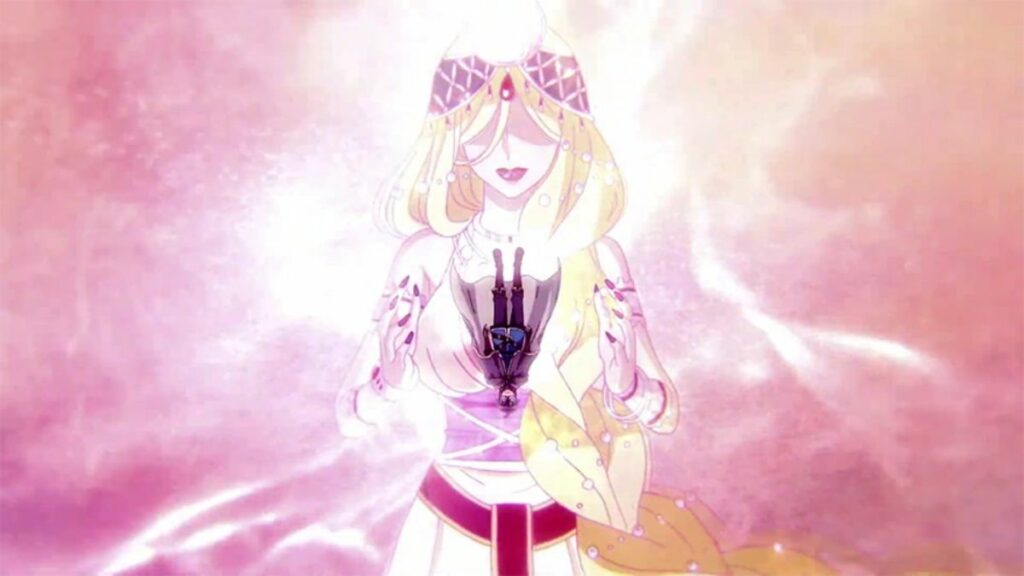 Makoto Misumi seems like a regular high school student. But his parents are actually from a fantasy world! They made a deal with the goddess there to send Makoto as the destined Hero.
When Makoto gets summoned, the vain goddess rejects him for not being handsome enough. She banishes Makoto from her floating castle to the dangerous world below.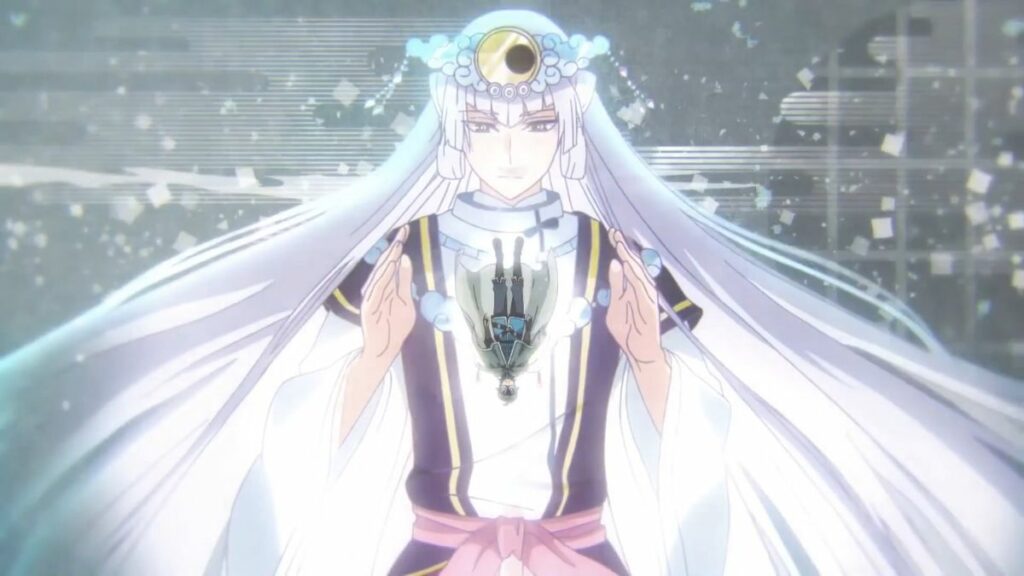 Left with nothing, Makoto despairs. But then the Moon God Tsukuyomi saves him. He grants Makoto freedom and strong moon powers. Now Makoto can chart his own path.
Makoto decides to build a new civilization from scratch. He recruits followers, starting with the dragon girl Tomoe and a man-eating spider monster named Mio. Though they have personality quirks, they become loyal companions.
Together, Makoto's group confronts threats like the scheming goddess who tossed him aside. They also aid demi-humans discriminated against in the fantasy world. Makoto reforms unjust traditions, guided by his own principles.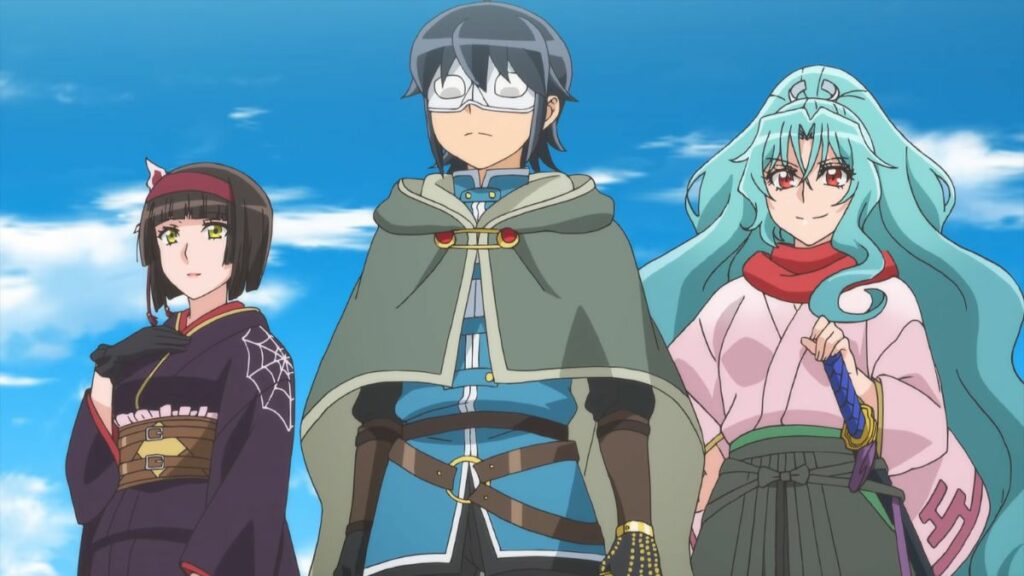 As Makoto's powers grow, his desire to connect with normal humans resurfaces. But his unstable magic energy makes this difficult. Still, Makoto persists in changing society for the better while staying true to himself.
Tsukimichi: Moonlit Fantasy Cast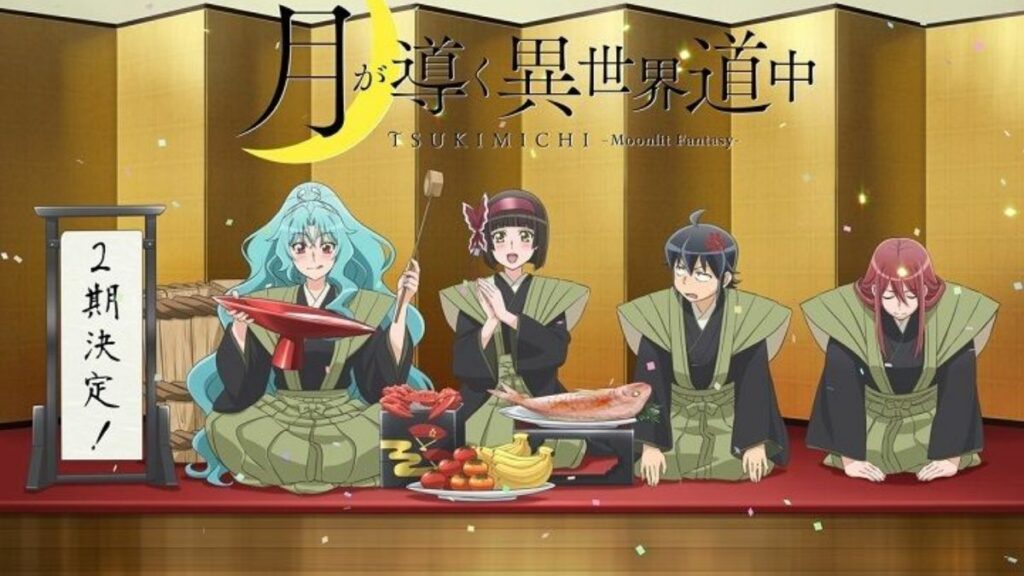 Makoto Misumi – The main protagonist. A high school student summoned from Earth to the fantasy world as the Hero, only to be rejected and banished by the goddess. He establishes his own civilization.
Tomoe – A dragon girl who becomes one of Makoto's loyal followers. She was once feared as the powerful "Shen" before joining him. She falls in love with Makoto.
Mio – A man-eating spider monster who also joins Makoto's side after being convinced by Tomoe. She has unstable powers that Makoto helps stabilize. She too falls for him.
Tsukuyomi – The Moon God who rescues Makoto after he's banished. He grants Makoto freedom and strong moon powers to chart his own path.
The Goddess – The main antagonist. A vain goddess who summoned and then rejected Makoto, upending his expectations as the "Hero."
Emma – An orc girl who becomes Makoto's secretary and helps manage his new civilization.
Beren – An elder dwarf blacksmith recruited by Makoto who forges weapons and armor for his allies.
Toa – An adventurer girl rescued by Makoto. Her face resembles a girl Makoto had a crush on back on Earth.
Sofia – A famous adventurer acknowledged as the most powerful before Makoto arrived. She clashes with him.
Is Tsukimichi fantasy a good anime?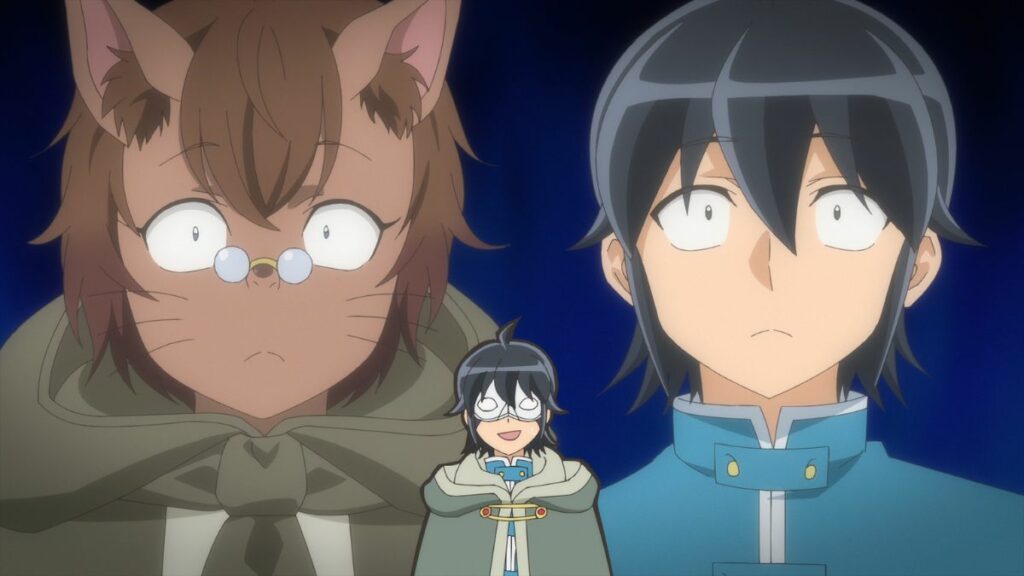 Tsukimichi is a refreshing isekai parody that combines elements from popular shows like Konosuba, Tensei Slime, Overlord, and Re:Zero.
The comedy style is similar to Konosuba. World building is fast like Tensei Slime. The MC is overpowered like in Overlord. There are some dark elements like Re:Zero.
The MC has a quirky harem and waifus with unique personalities. The plot moves quickly with supporting characters added without long introductions.
The animation quality is good. Art style and character designs are nicely detailed. OP and ED songs fit the tone.
Main criticisms are the MC's "unlucky" gag goes on too long when he's revered like a god. The dark elements could be explored more.
Overall, it feels original by blending tropes in a new way, keeping the good and leaving out the boring/cringe aspects of isekai. An enjoyable parody worth watching for isekai fans.
Who will enjoy Tsukimichi: Moonlit Fantasy?
Fans of the isekai fantasy genre are sure to love this series. Tsukimichi: Moonlit Fantasy features a character who builds merit on his own account, instead of destiny. This divergence from the usual chosen one trope makes for an interesting plot line. Alongside the magical aspect of demons and monsters, there is also a mix of humor and action that's sure to impress the audiences. A light-hearted watch, fantasy genre fans can surely tune in to this anime for a binge watch. 
Tsukimichi: Moonlit Fantasy ratings:
Tsukimichi: Moonlit Fantasy was given a rating of 7.6/10 on IMDb, a 7.7/10 on MyAnimeList and Crunchyroll featured a rating of 4.9.
Frequently Asked Questions:
Is there a Season 2 for Tsukimichi: Moonlit Fantasy?
Yes, a season 2 was confirmed for Tsukimichi: Moonlit Fantasy and is currently under production.
Is Makoto stronger than the Goddess?
It is speculated that Makoto has far more magical energy than Goddess, which is counted as 'Megami class'.
What kind of anime is Tsukimichi?
Tsukimichi is an isekai fantasy or portal fantasy anime featuring elements of action, adventure and comedy. 
Is Tsukimichi a harem anime?
No, Tsukimichi is not a harem anime but features some elements of harem.