Manga has provided endless entertainment continuously to countless people. With its high level of variety, it has also managed to constantly evolve in terms of quality. However, among these, there are many that have stayed under the radar and have not been completely appreciated by audiences. With their unique storylines and interesting themes, they are appreciated by only a small section of readers and are yet to go mainstream. In this list, we shall be looking at the 10 best-underrated mangas that are definitely worth a shot.
10. Sakamoto Days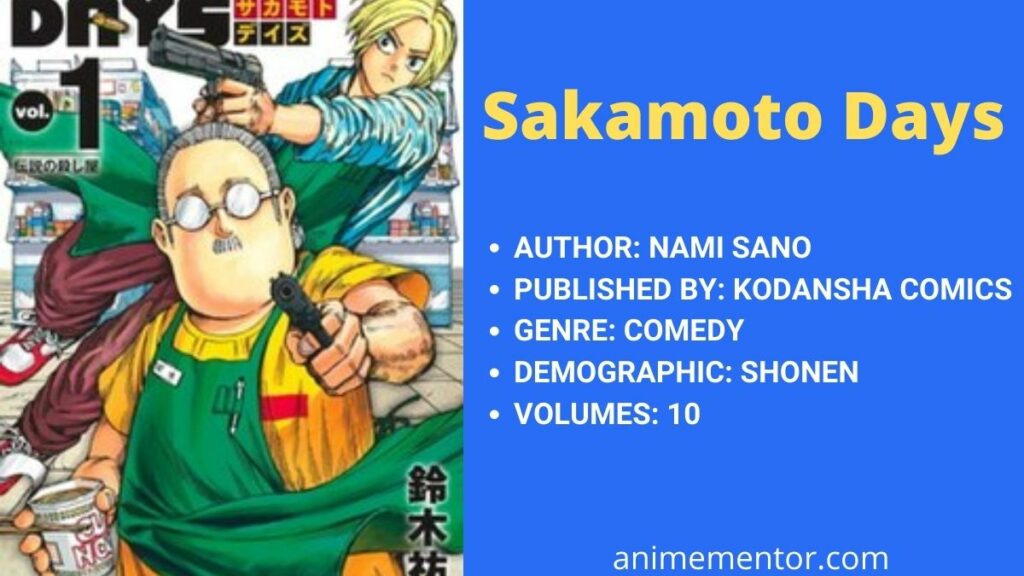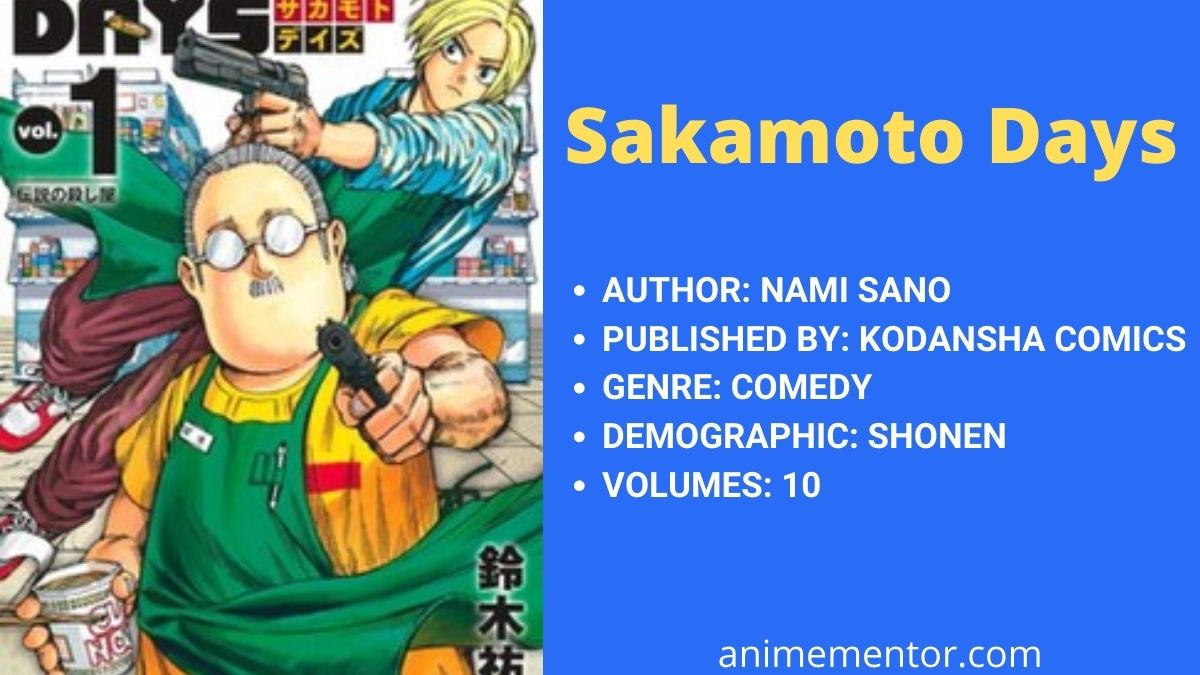 Author: Nami Sano
Published by: Kodansha Comics
Genre: Comedy
Demographic: Shonen
Volumes: 10
Sakamoto Days is a relatively newer manga series that has been quick to show that it is unlike any other battle Shounen manga out there. We are told the story of Tarou Sakamoto, a man once considered to be the greatest hitman of all time. However, after falling in love, he decides to retire and live a normal life working at a convenience store.
The past he wants to leave behind doesn't want to leave him quite as easily, however, as he is chased by formed affiliates and a variety of people who either want to team up with him or hunt him down. Sakamoto Days is a wild ride filled with intense action and several hilarious moments. While it is yet to reach the height of its popularity, it is only a matter of time before people realize how great this manga is.
9. Kono Oto Tomare!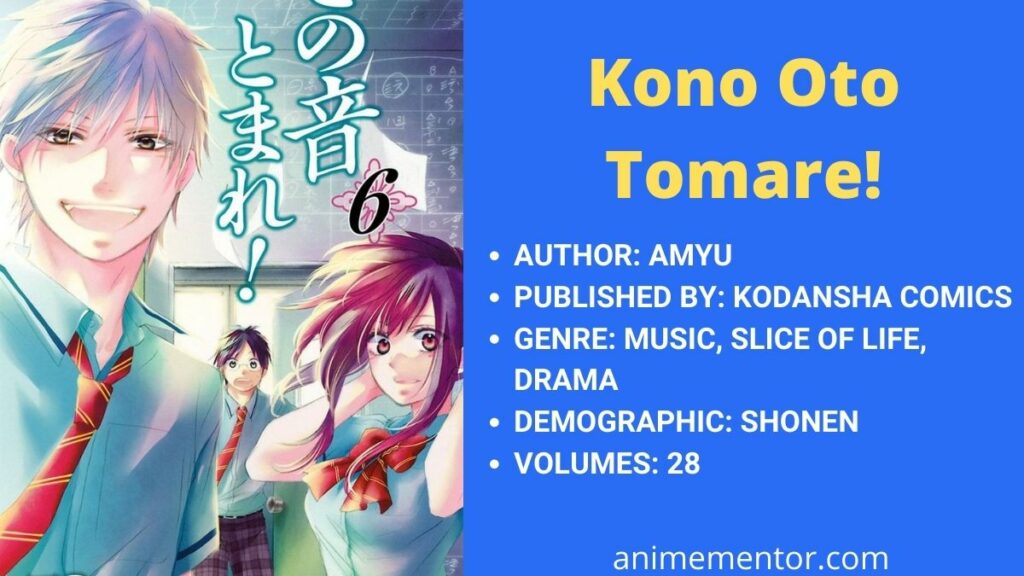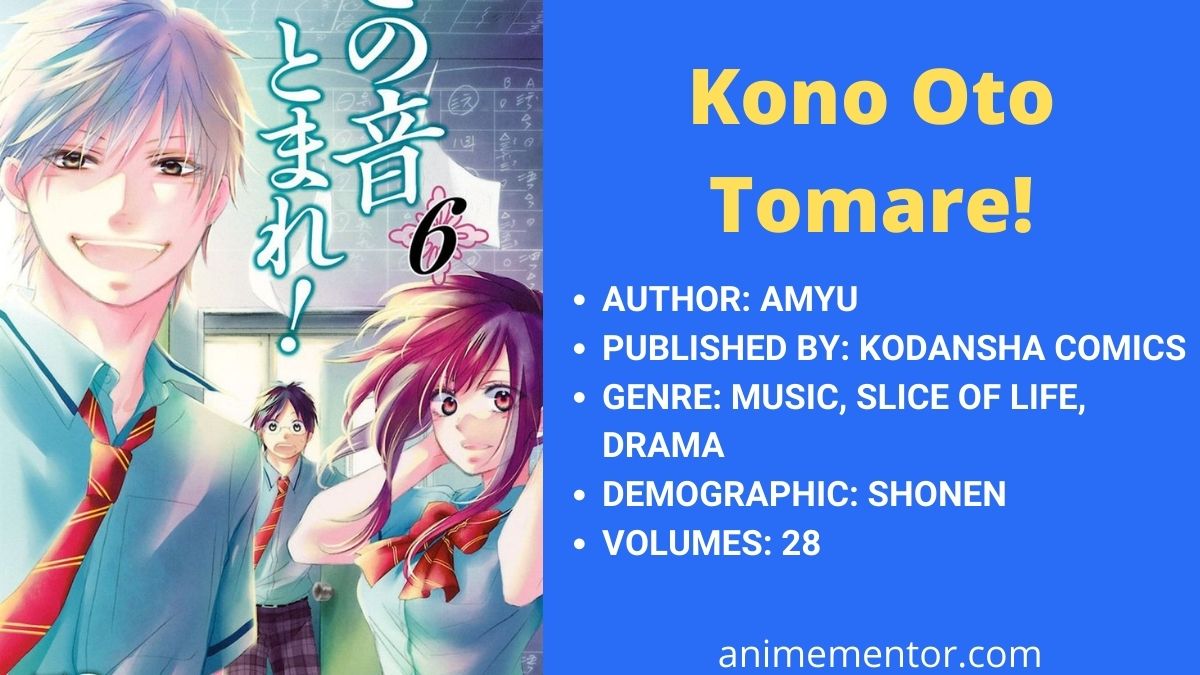 Author: Amyu
Published by: Kodansha Comics
Genre: Music, Slice of Life, Drama
Demographic: Shonen
Volumes: 28
Kono Oto Tomare! shows us how entertaining a music manga can be. It follows the new president of the school Koto club as he searches for members and competes against others. While nearly giving up in his pursuit, he comes across a delinquent known as Chika who has a very dark past. Through several other instances, the size of the club slowly grows.
While they all struggle to get along initially, after connecting and sharing their stories with each other, they form an unbreakable bond. This cast of unique characters proceeds to work extremely hard in order to become amazing Koto players that excel in competitions and defeat the talented opponents they face. Kono Oto Tomare! is a very emotional story filled with drama and stunning art that complements it.
8. Summer Time Rendering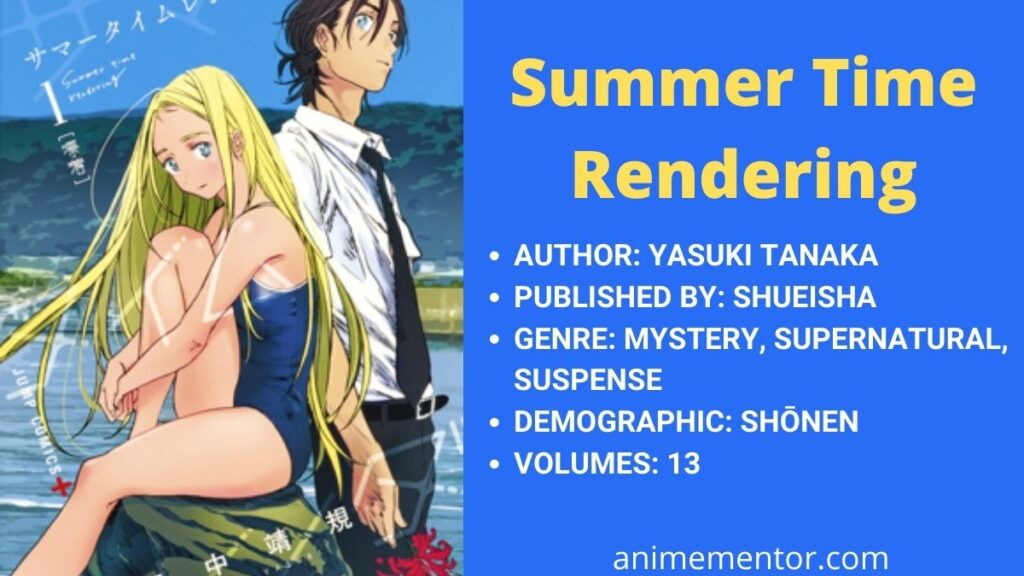 Author: Yasuki Tanaka
Published by: Shueisha
Genre: Mystery, Supernatural, Suspense
Demographic: Shōnen
Volumes: 13
Summer Time Rendering is a very thrilling story that follows a young man named Shinpei who returns to his hometown following the death of his close friend. On returning, however, he finds several suspicious things behind her death. While searching for clues, he gets killed by a mysterious entity but to his surprise is brought back to life.
With several supernatural instances going on around him, Shinpei tries to combat the forces that threaten him and his loved ones while trying to solve several questions. With its anime adaptation being the underdog of its season, the Summer Time Rendering manga is a very pleasant surprise to experience.
7. Dandadan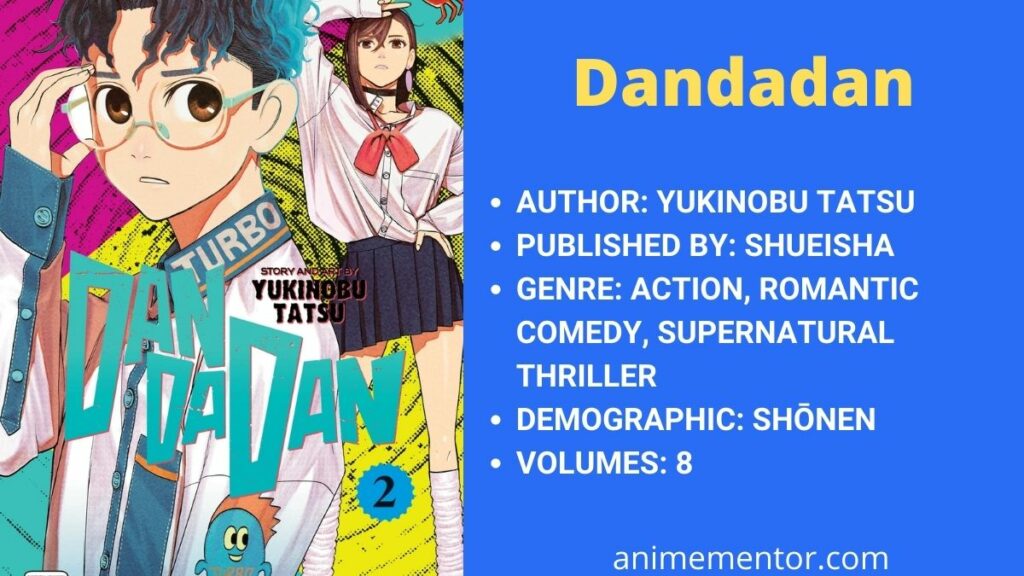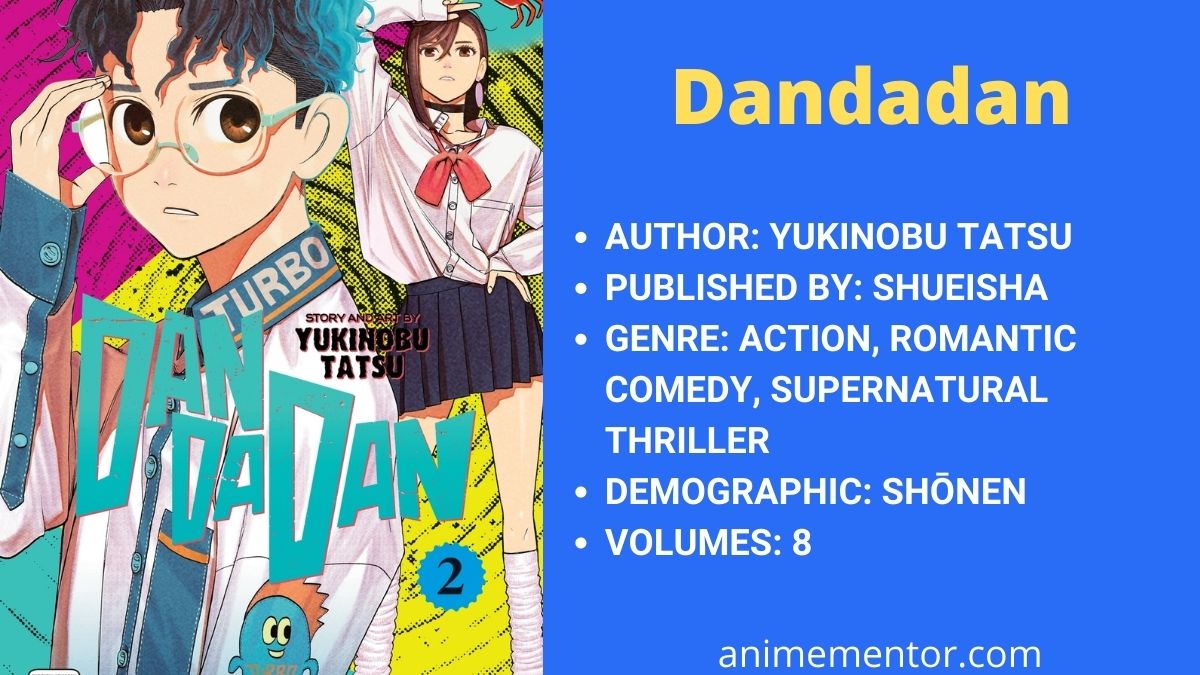 Author: Yukinobu Tatsu
Published by: Shueisha
Genre: Action, Romantic comedy, Supernatural thriller
Demographic: Shōnen
Volumes: 8
Along with Sakamoto Days, Dandadan is yet another amazing manga from the newer generation to check out. The story revolves around a boy and a girl who run into each other and end up striking up a friendship. While the girl, Momo, believed in ghosts, the boy, Ken, laughs at her while only believing in other supernatural beings. In order to seek proof, the two of them head out on an adventure.
Little did they know that they would both turn out to be right and that these aliens, ghosts, and monsters were ridiculously powerful and had evil plans. While trying to escape death themselves, they also plan on foiling their plans which leads to several electrifying battles. With its romantic subtext and art that makes you wonder how it is a weekly manga, Dandadan is in much need of appreciation by a wider audience.
6. Fire Punch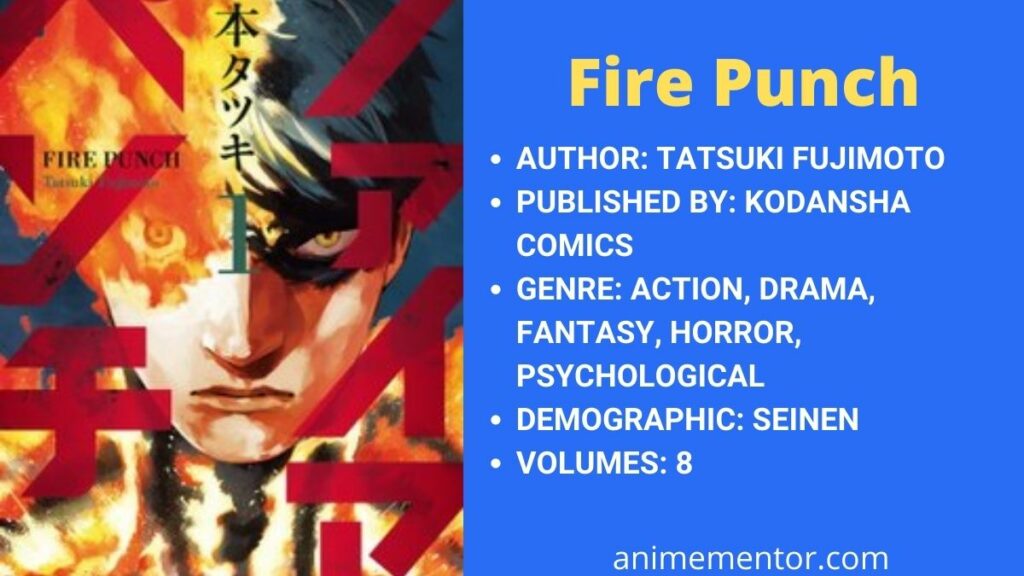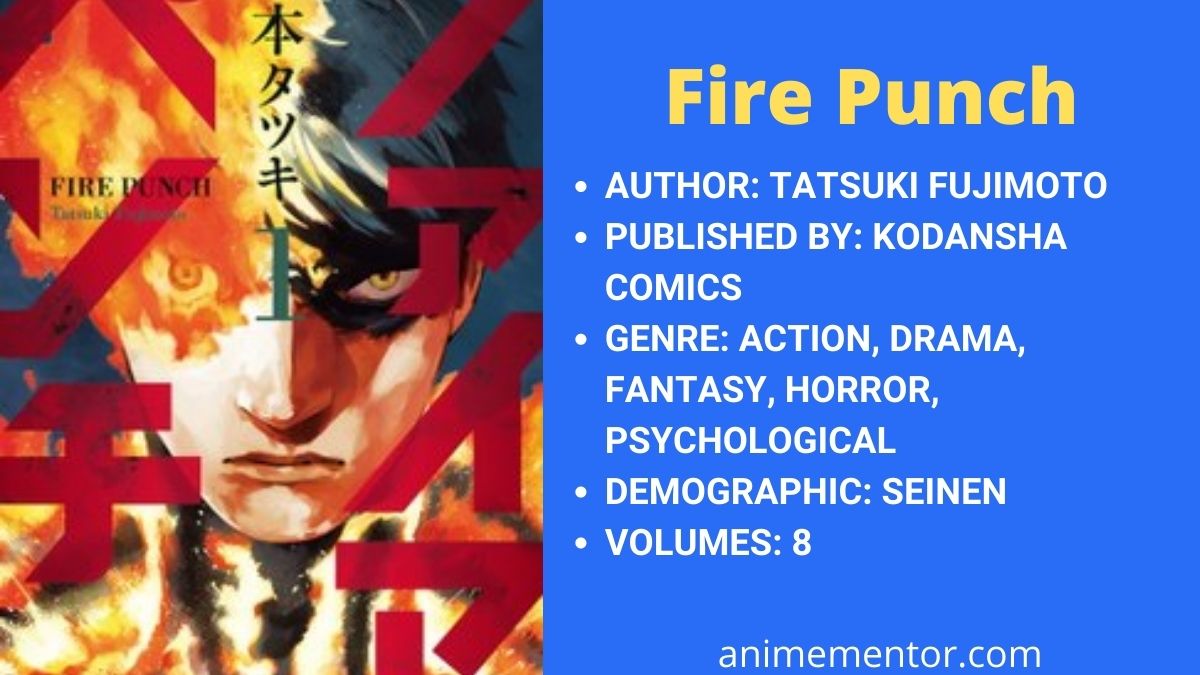 Author: Tatsuki Fujimoto
Published by: Kodansha Comics
Genre: Action, Drama, Fantasy, Horror, Psychological
Demographic: Seinen
Volumes: 8
Before his fame from the much acclaimed Chainsaw Man, Tatsuki Fujimoto was known by a limited audience for his brilliant manga, Fire Punch. This is a very mature story that is definitely not for the faint of heart. Set in a frozen world, it follows the journey of a brother and sister who have special regenerative abilities as they stay in a village and try to escape starvation. While they were not living in luxury, they passed their days happy in each other's company.
This changes when an evil army commander with fire powers burns their village claiming that it's evil. The brother, whose regeneration powers were strong managed to survive and gained fearsome abilities that he uses to avenge the death of his sister who was not able to survive the fire. Fire Punch is one of the weirdest and most unique manga one can ever read and is truly one of a kind.
5. Pluto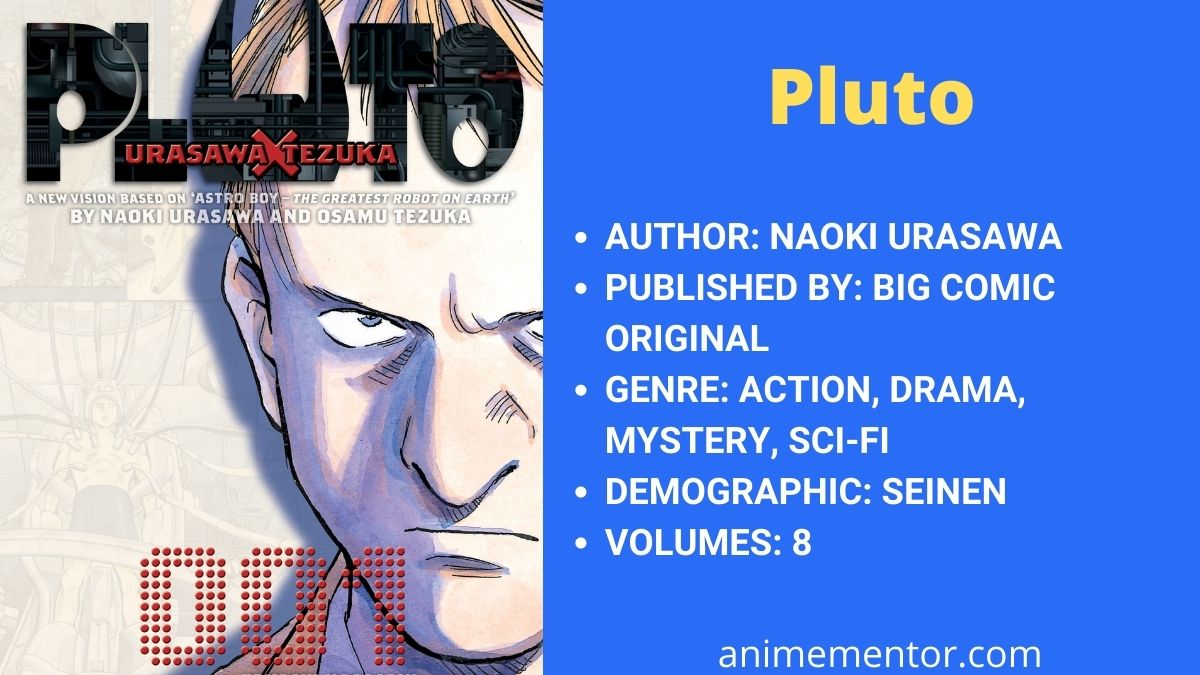 Author: Naoki Urasawa
Published by: Big Comic Original
Genre: Action, Drama, Mystery, Sci-Fi
Demographic: Seinen
Volumes: 8
Made by the great Naoki Urasawa, Pluto is one of his less recognizable works. In a very advanced world where humans and robots live together in peaceful co-existence, the death of a famous robot creates tensions between the two communities.
When an inspector is assigned to solve this, he finds a mysterious and dangerous plot unfolding in the background that might alter the structure of the very world. With the deaths of robots only increasing in number and time is limited, we watch as the suspenseful story takes us on an amazing journey throughout the world while making us question our own sense of right and wrong.
4. Made in Abyss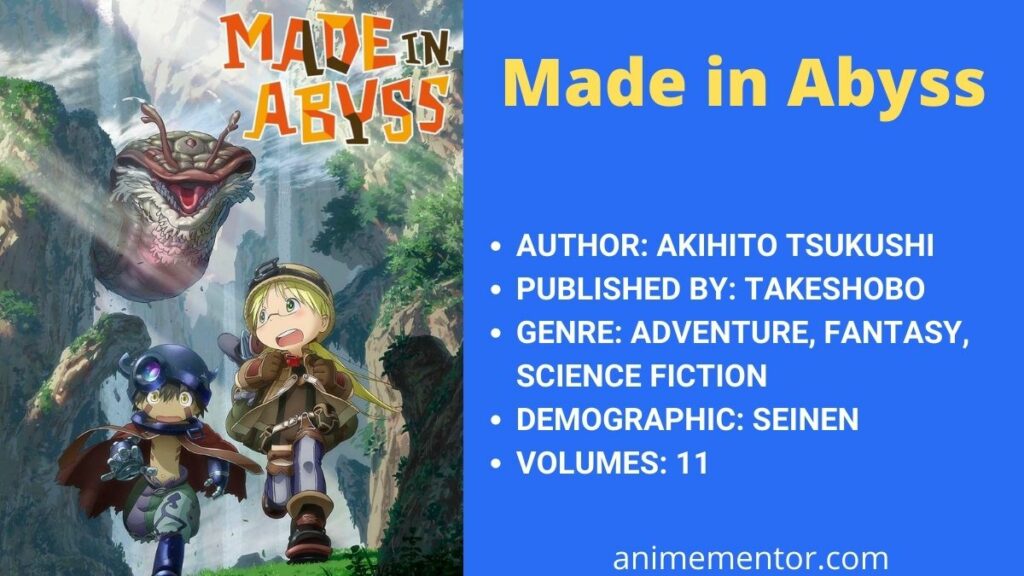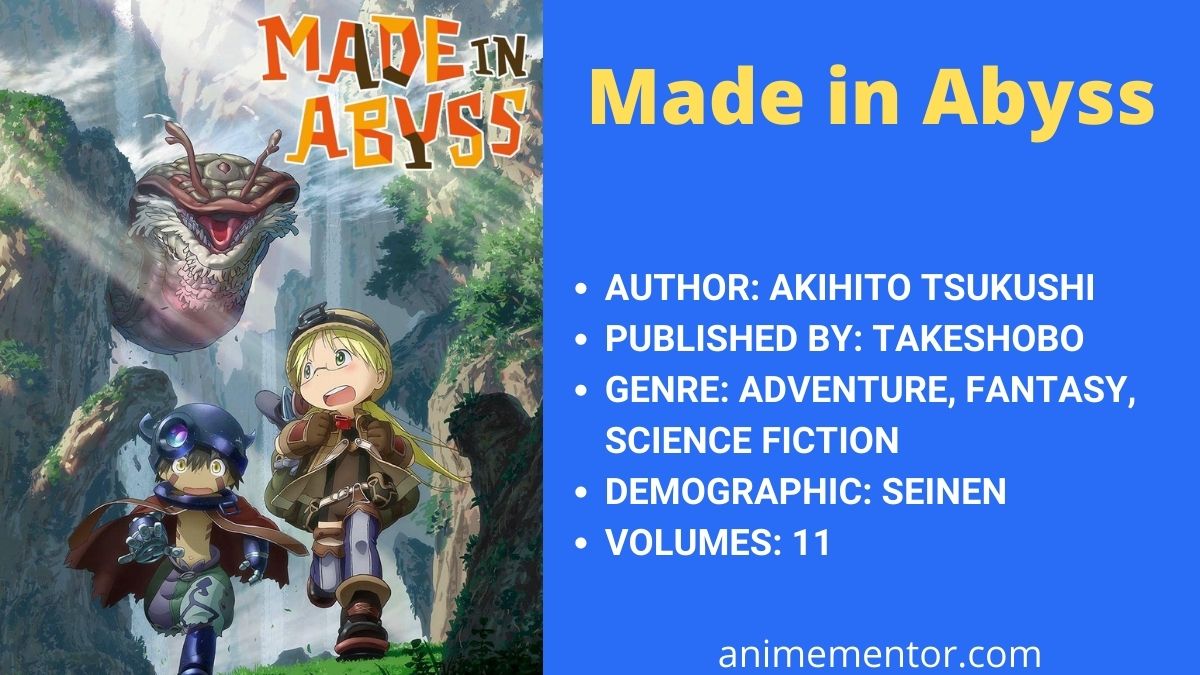 Author: Akihito Tsukushi
Published by: Takeshobo
Genre: Adventure, Fantasy, Science Fiction
Demographic: Seinen
Volumes: 11
Made in Abyss is one of the finest dark fantasy stories that has been made in a long time. It follows a young girl named Riko who wishes to go exploring inside a mysterious abyss that holds a plethora of wonders and dangers inside. With several adventures frequently going inside in search of resources and adventure, Riko wishes to join them in order to search for her missing mother.
With the help of a robot she runs into, she manages to get started on her journey. While the world inside the abyss initially looks beautiful, we soon find out how possibly fatal it can be through several gory and intense sequences. Don't let the cute character designs of Made in Abyss fool you as this is a manga that might even make several adults feel queasy.
3. The Climber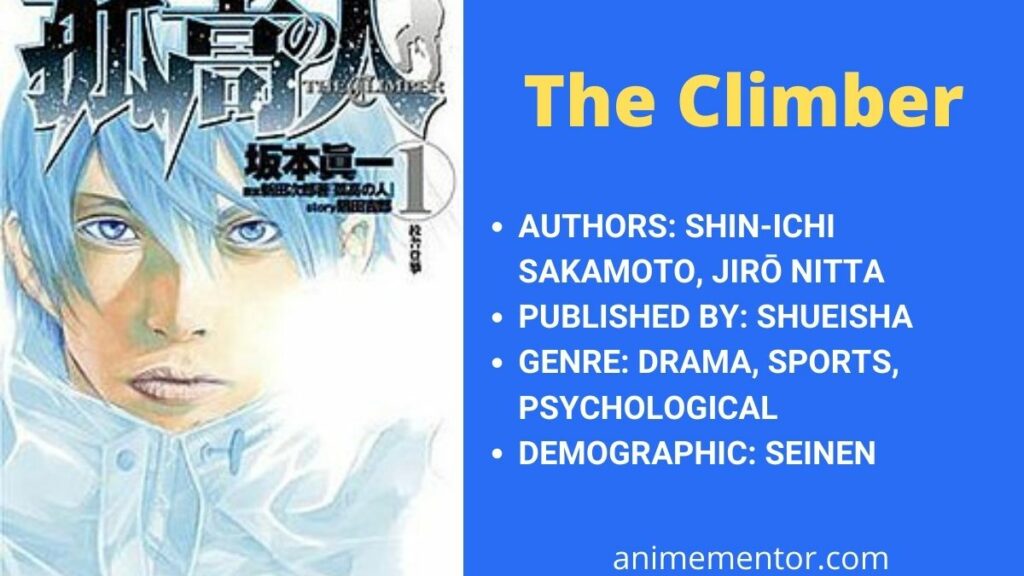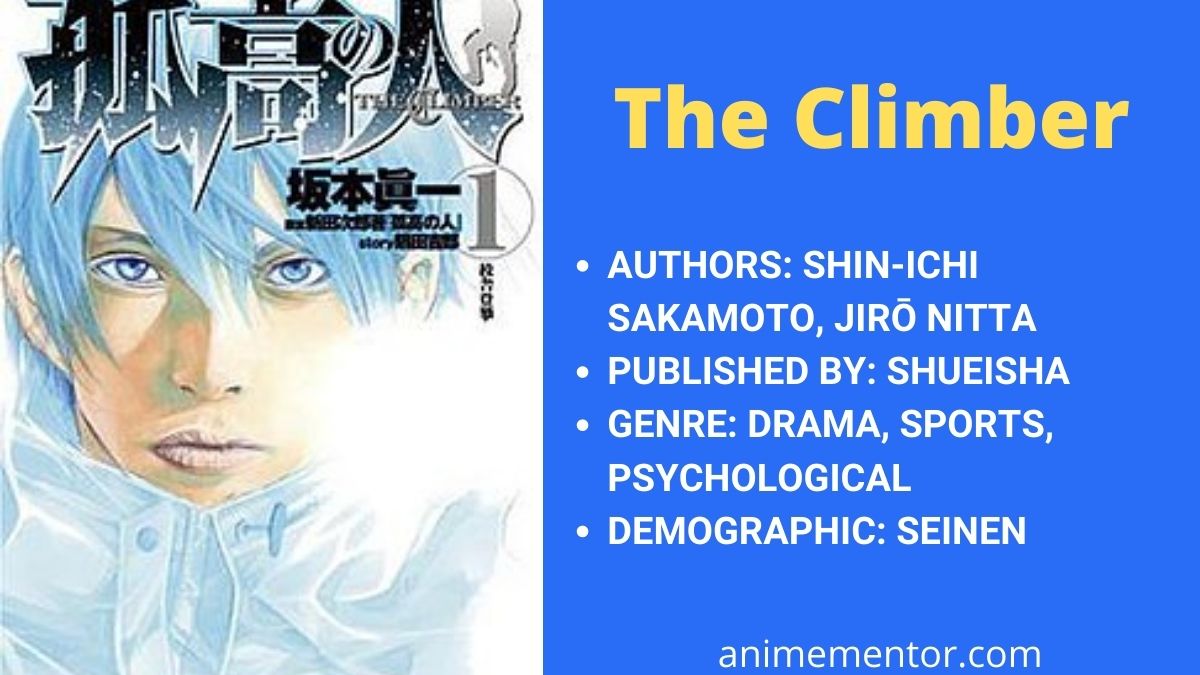 Authors: Shin-ichi Sakamoto, Jirō Nitta
Published by: Shueisha
Genre: Drama, Sports, Psychological
Demographic: Seinen
Volumes: 17
Despite being one of the best sports mangas of all time, The Climber is still an extremely underrated manga. It follows an isolated boy named Mori Buntarou who spends his days without purpose. This changes when he discovers the sport of rock climbing. With his unrelenting spirit, he climbs the steepest peaks and highest mountains no matter the danger. As he grows up, we also watch him having to choose between family and his passion and also watch the psychological effects the sport has on him. The Climber is a very realistic and exhilarating manga that is an experience you can't miss.
2. Holyland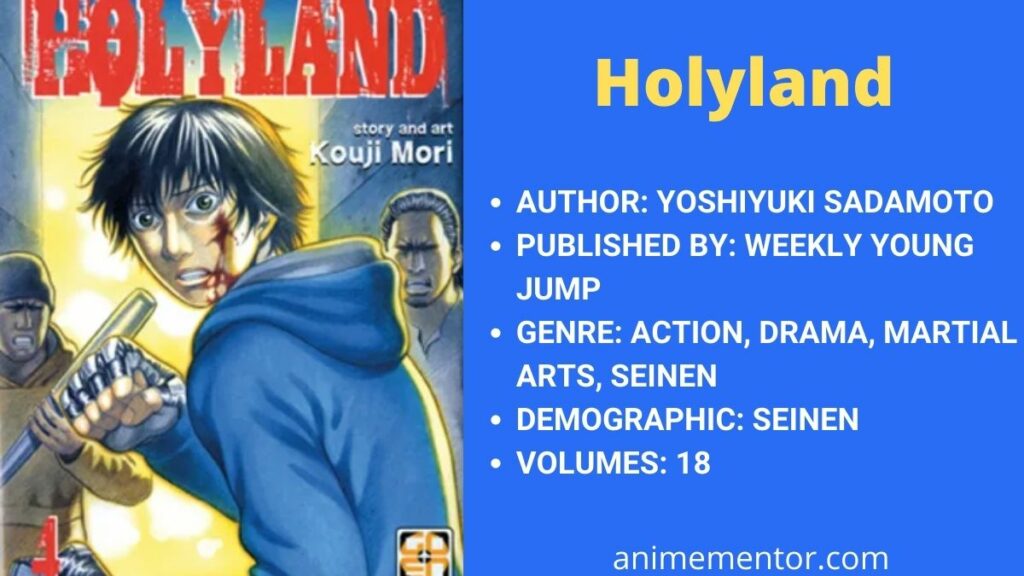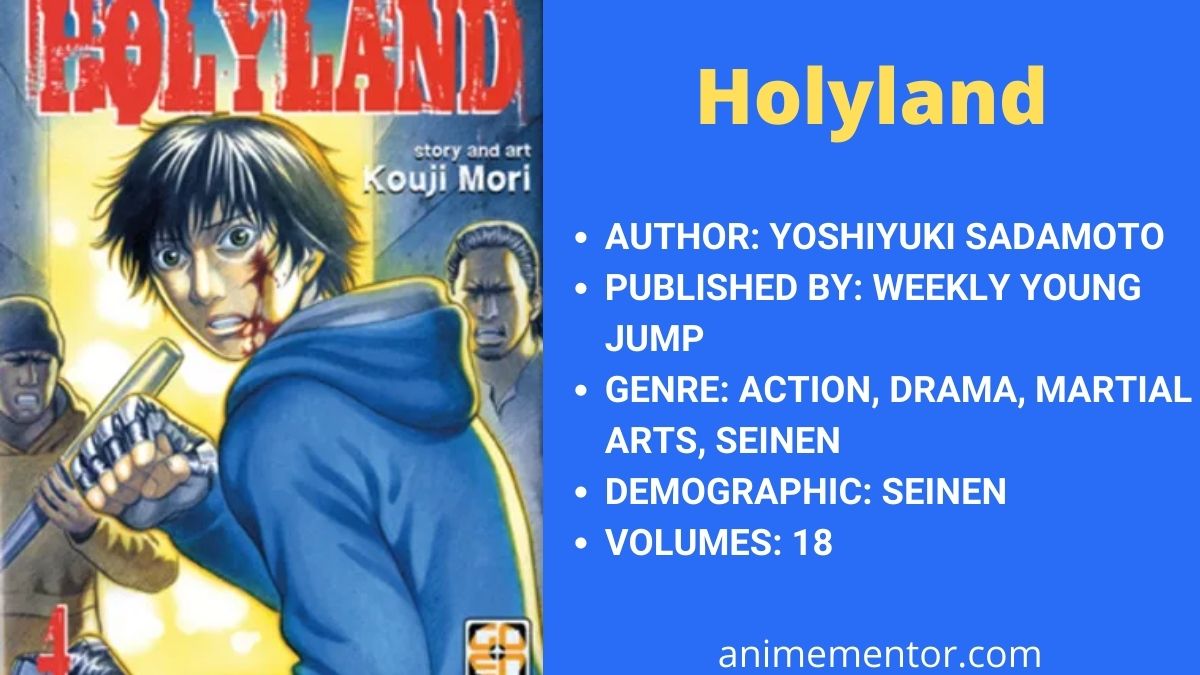 Author: Yoshiyuki Sadamoto
Published by: Weekly Young Jump
Genre: Action, Drama, Martial Arts, Seinen
Demographic: Seinen
Volumes: 18
There are few stories that show more passion towards martial arts than Holyland. It follows a bullied young boy named Yuu Kamishiro who is not able to find his place in the world. When roaming the dangerous streets at night, however, he finds a sense of peace and belongingness. To survive in this ruthless place filled with violence, he learns several forms of martial arts while seeking strong opponents. With an amazing protagonist and exciting fights, Holyland is a must-read for fans of action manga.
1. Kingdom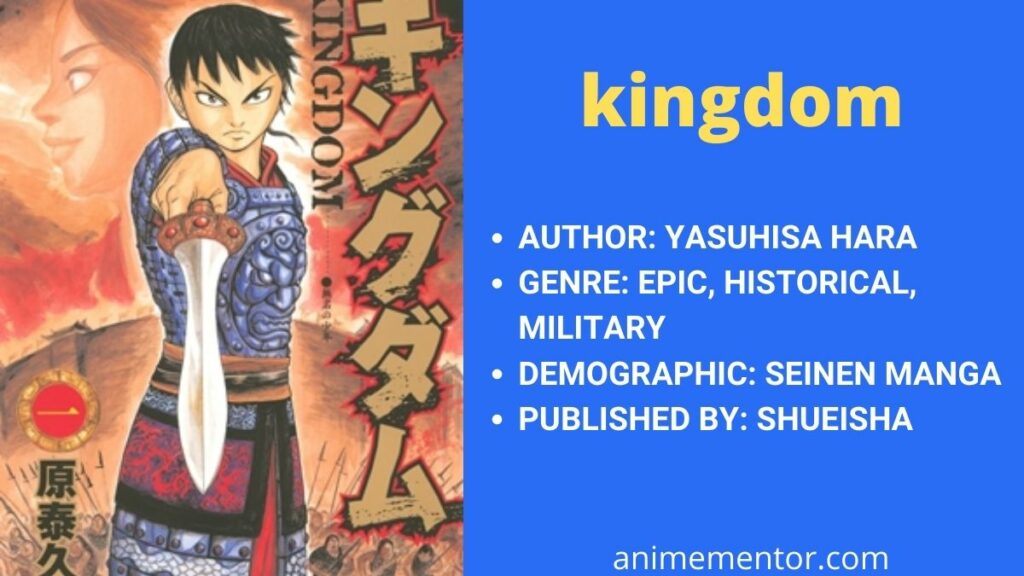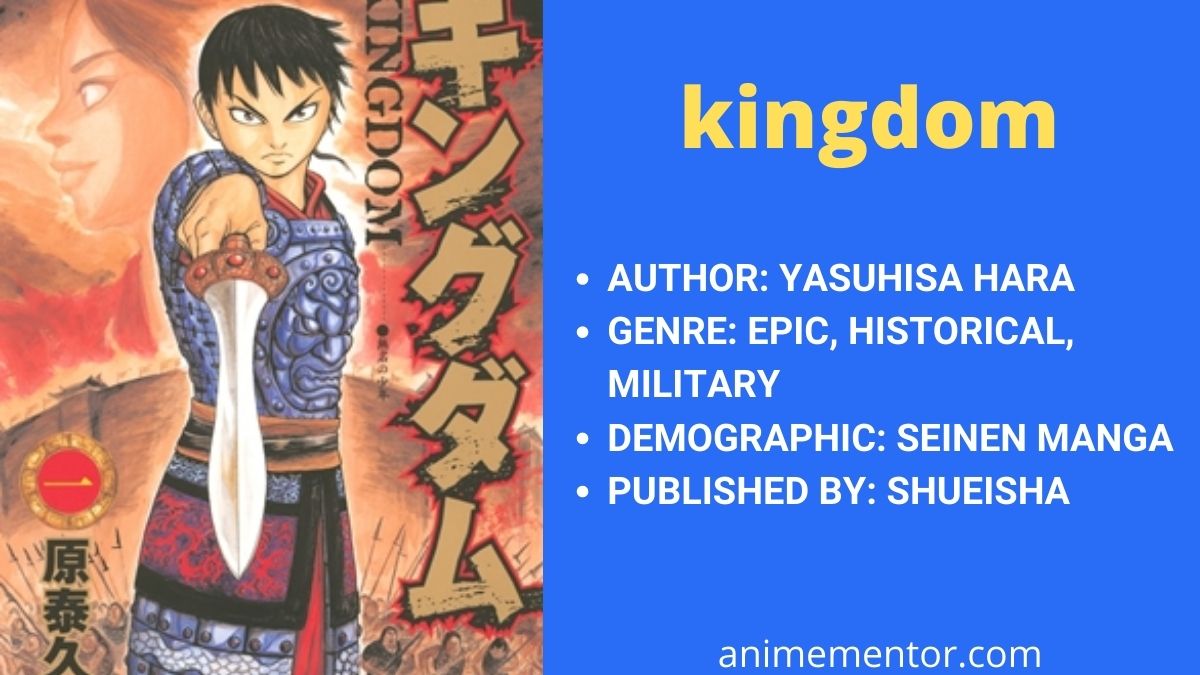 Author: Yasuhisa Hara
Genre: Epic, Historical, Military
Demographic: Seinen manga
Published by: Shueisha
Volumes: 67
The epic story that Kingdom tells undoubtedly deserves to be one of the most popular mangas in the industry. Set during the Warring States period of China, it tells the story of a young boy named Shin who dreams of becoming a great general for the army. After a coincidental meeting with the exiled king, he gets closer to his dream as he helps him regain power and achieve his objective of uniting all of China. With an amazing cast of characters, thrilling fights and many hype moments, Kingdom is a manga that needs to be experienced by readers at least once in their life.