The sports genre is one of the most exhilarating things that a person can experience. With the intensity of manga, this only enhances while making readers completely entranced. Sports mangas are known for their inspiring stories and amazing art that perfectly convey excitement. Watching a character slowly improve his abilities while overcoming hurdles never loses flavor, no matter the sport. In this list, we will be recommending the best sports mangas that fans of the genre can enjoy.
10. Blue Box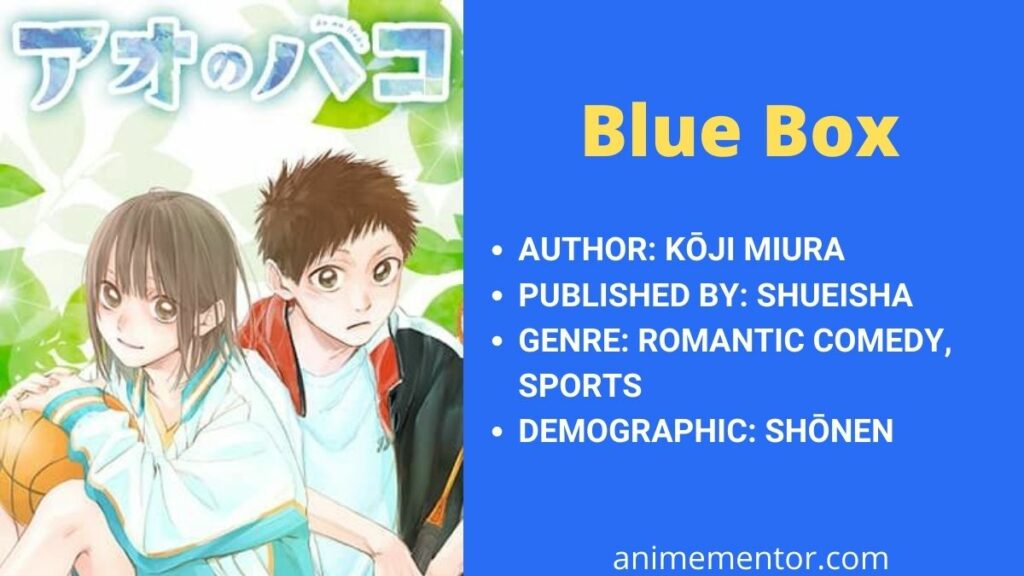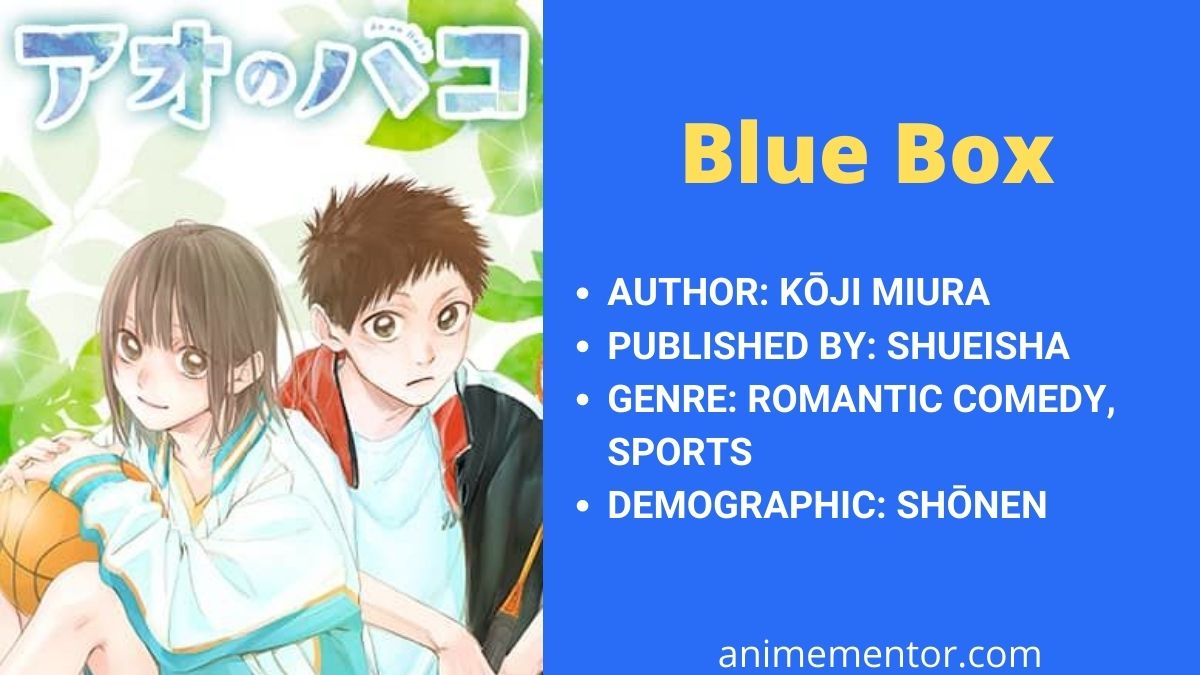 Author: Kōji Miura
Published by: Shueisha
Genre: Romantic comedy, Sports
Demographic: Shōnen
Volumes: 9
Original run: April 12, 2021 – present
There have been several great sports mangas that have come out in the new generation. Among these, Blue Box has managed to stand out due to the breath of fresh air that it provides with its originality. We are told the story of a young student named Taiki who is completely focused on badminton while working extremely hard toward beating his opponents.
After coincidentally running into a basketball player named Chinatsu in the gym, he instantly has feelings for her. Watching her stand out in matches also drives him to become better in his own game. One day, to his surprise, she begins living with him due to a friendship between their parents. Taiki then struggles to balance his romantic life and sporting activities. Blue Box is a serious series that shows us the realistic aspect of life rather than going the comedic comedy route.
9. Welcome to the Ballroom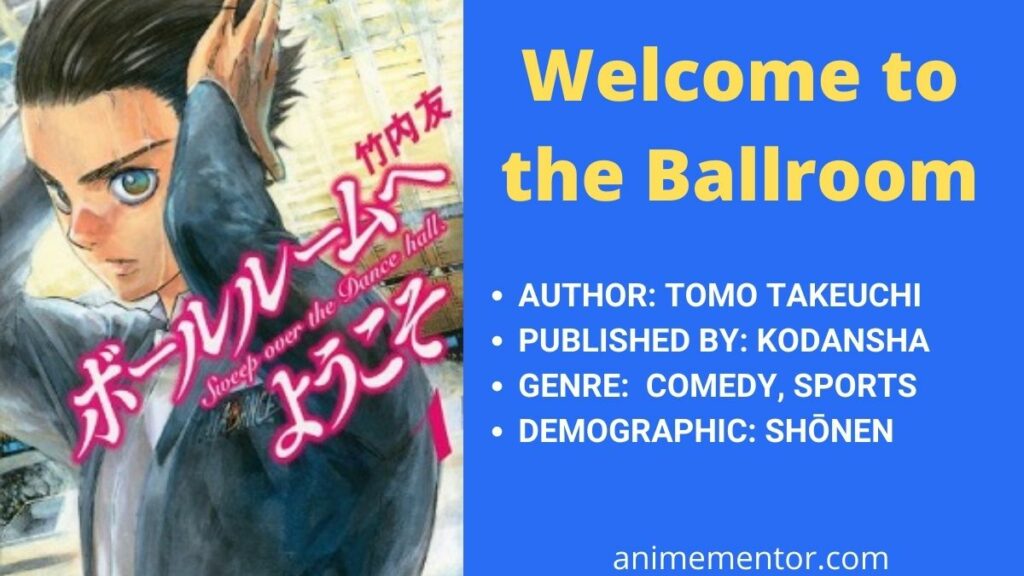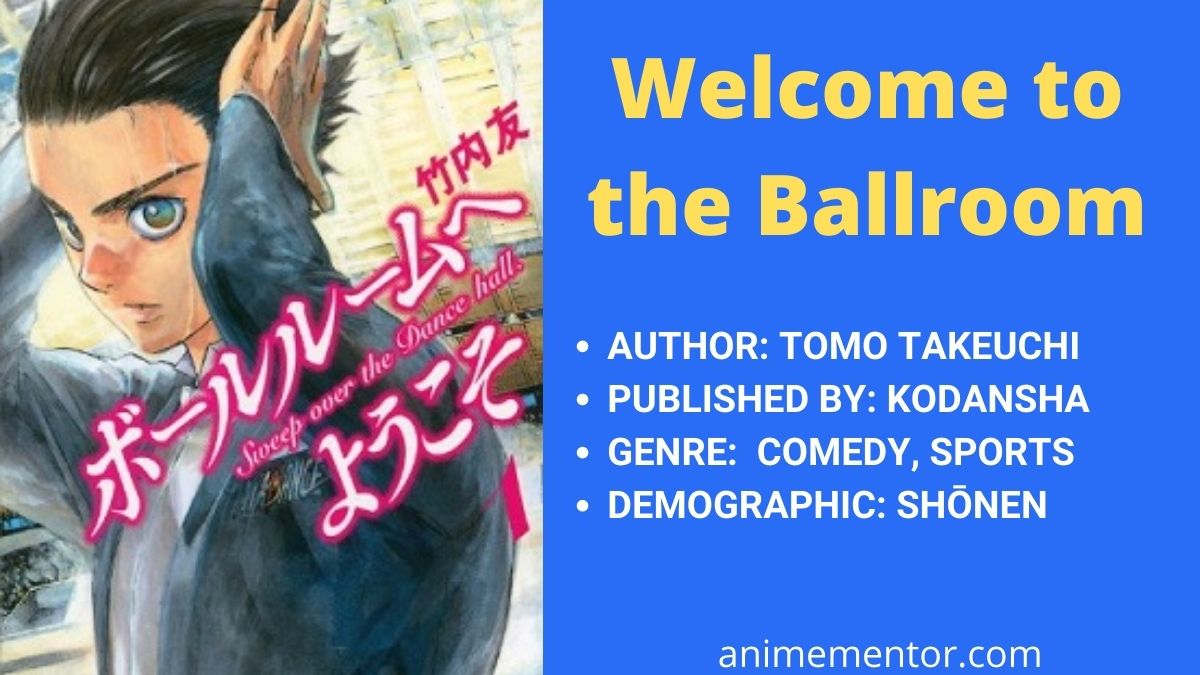 Author: Tomo Takeuchi
Published by: Kodansha
Genre: Comedy, Sports
Demographic: Shōnen
Volumes: 12
Original run: November 5, 2011 – present
Welcome to the Ballroom is a unique and underrated manga that follows the competitive and thrilling sport of Ballroom Dancing. It follows an innocent young boy named Tatara who has no plans in life and is also often bullied due to his meek nature. After an incident where he is saved by a dance instructor, however, he is taken to a dance studio due to a misunderstanding.
While initially hesitant about dancing, especially ballroom dancing, he is soon shown how captivating yet challenging it is. With hopes of gaining more confidence through the sport, he ends up dedicating the majority of his time to it while meeting several friends in the process.
8. Ace of Diamond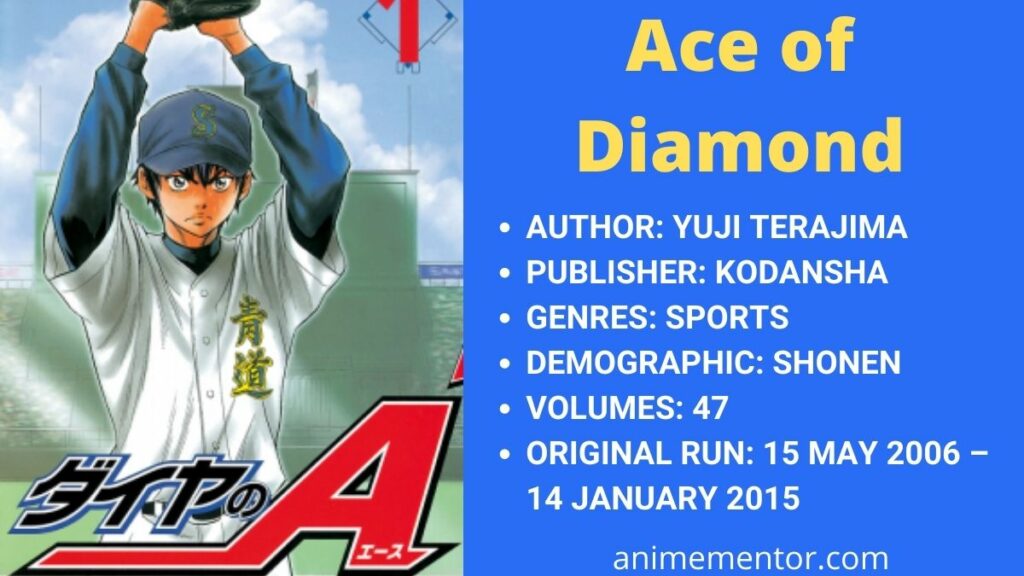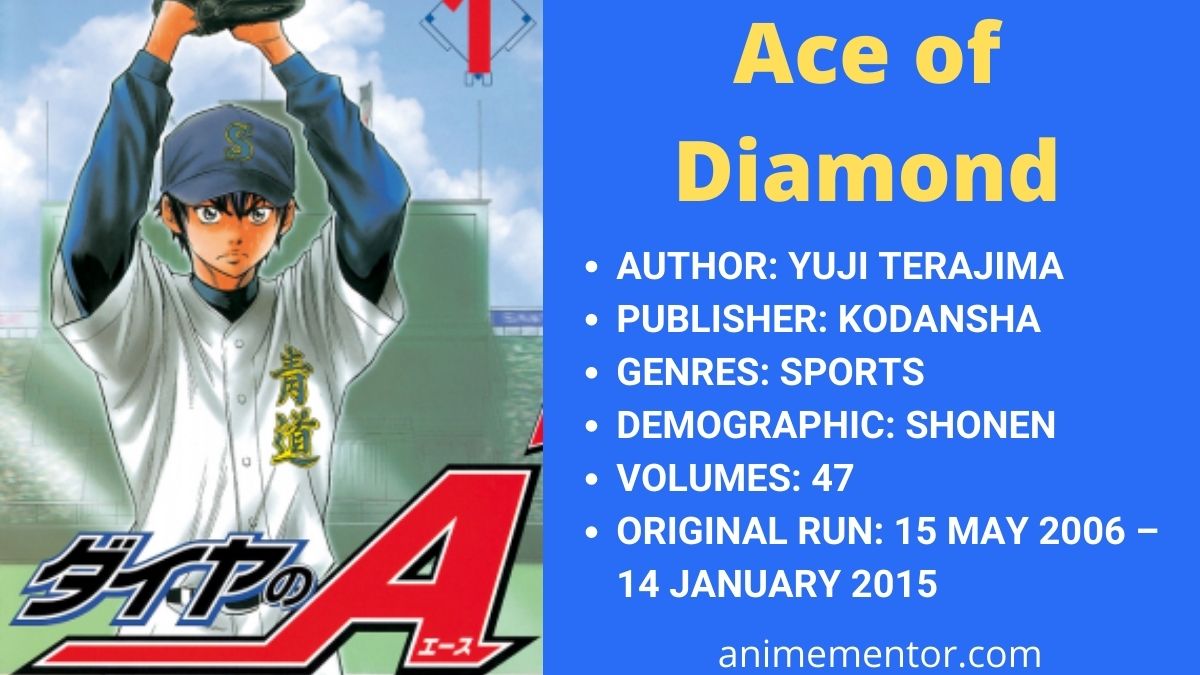 Author: Yuji Terajima
Publisher: Kodansha
Genres: Sports
Demographic: Shonen
Volumes: 47
Original run: 15 May 2006 – 14 January 2015
Ace of Diamond is the perfect anime to watch for anyone interested in getting into the sport of baseball. It follows a young boy named Eijun who is devastated after a loss with his team due to his pitch. When promising to get stronger, he gets invited by a prestigious school that identified something unique in his pitching style.
After a lot of convincing, Eijun agrees to join only to struggle to find his place in the new team. With several great players to guide and help him, Eijun plans on overcoming all his boundaries while helping in taking his team to the next level. Ace of Diamond is an amazing sports manga with several comedic, dramatic, and nail-biting moments that add up to give the reader an amazing experience.
7. Ao Ashi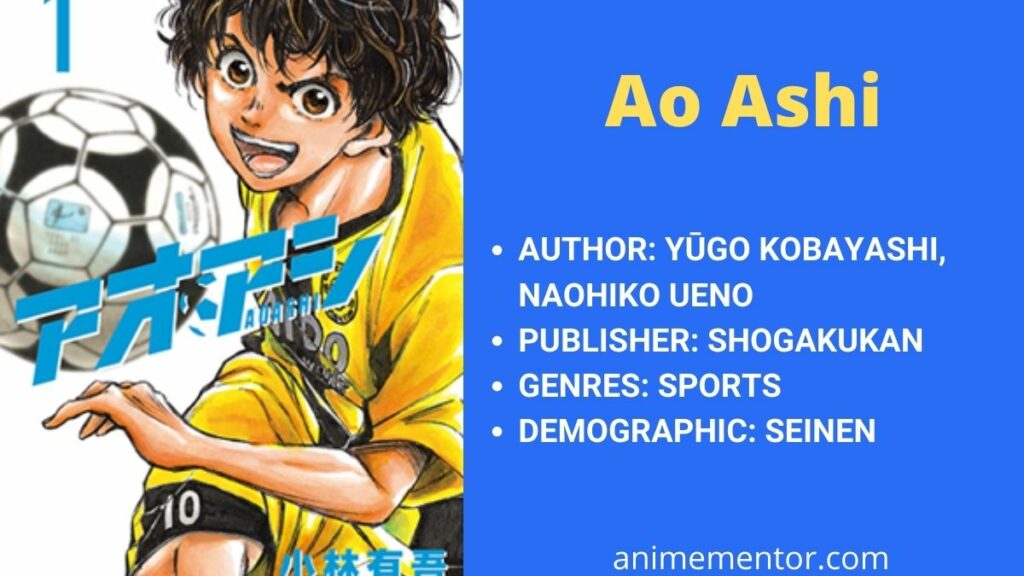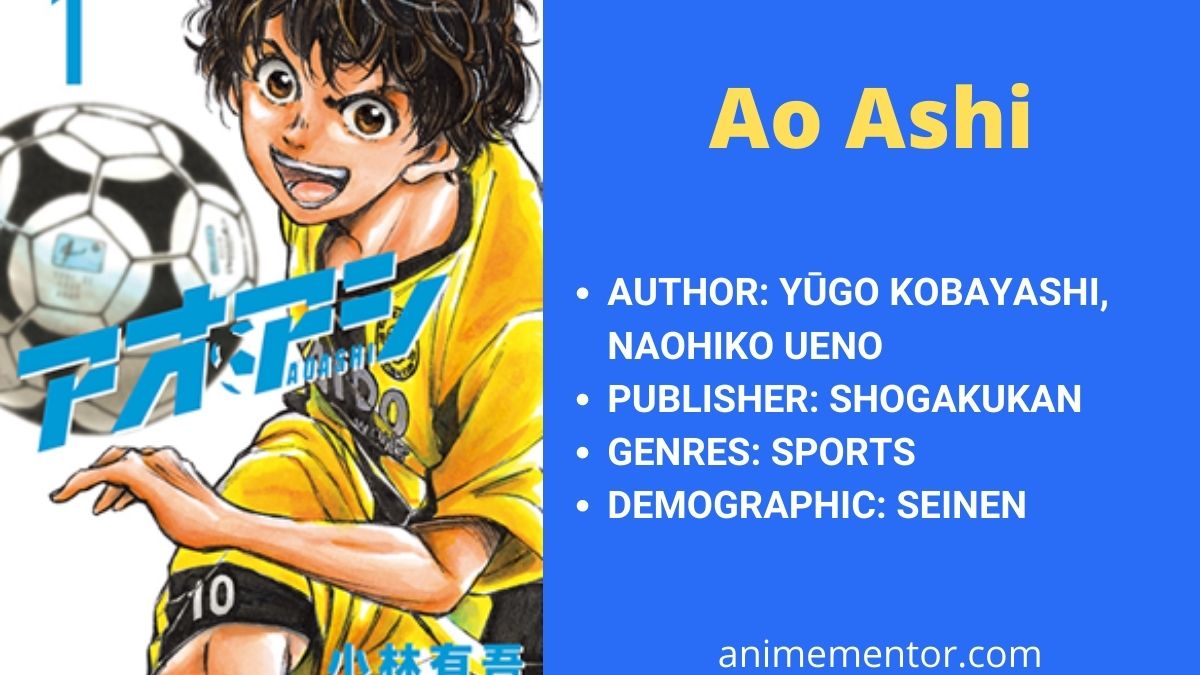 Author: Yūgo Kobayashi, Naohiko Ueno
Publisher: Shogakukan
Genres: Sports
Demographic: Seinen
Volumes: 30
Original run: January 5, 2015 – present
Ao Ashi has largely contributed to the recent rise in popularity of football manga. It follows a talented football player named Ashito who is well-known among his peers in his quiet, secluded town. After his performance is seen by an esteemed coach, he is invited to try out for a youth team in Tokyo.
Having to leave behind everything he had known behind, Ashito faced a lot of criticism and struggles in his new life while taking a lot of time to get in his stride. After several matches and experiences, he begins to grow with dreams of standing on top of the football world. Ao Ashi is a brilliant seinen series that properly captures the frustrations and emotions behind sports.
6. Ping Pong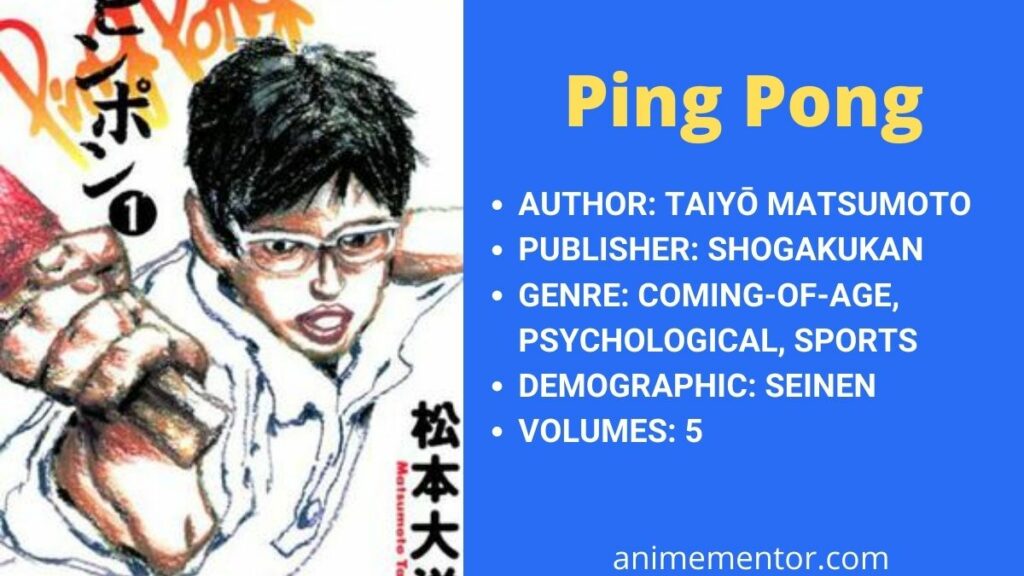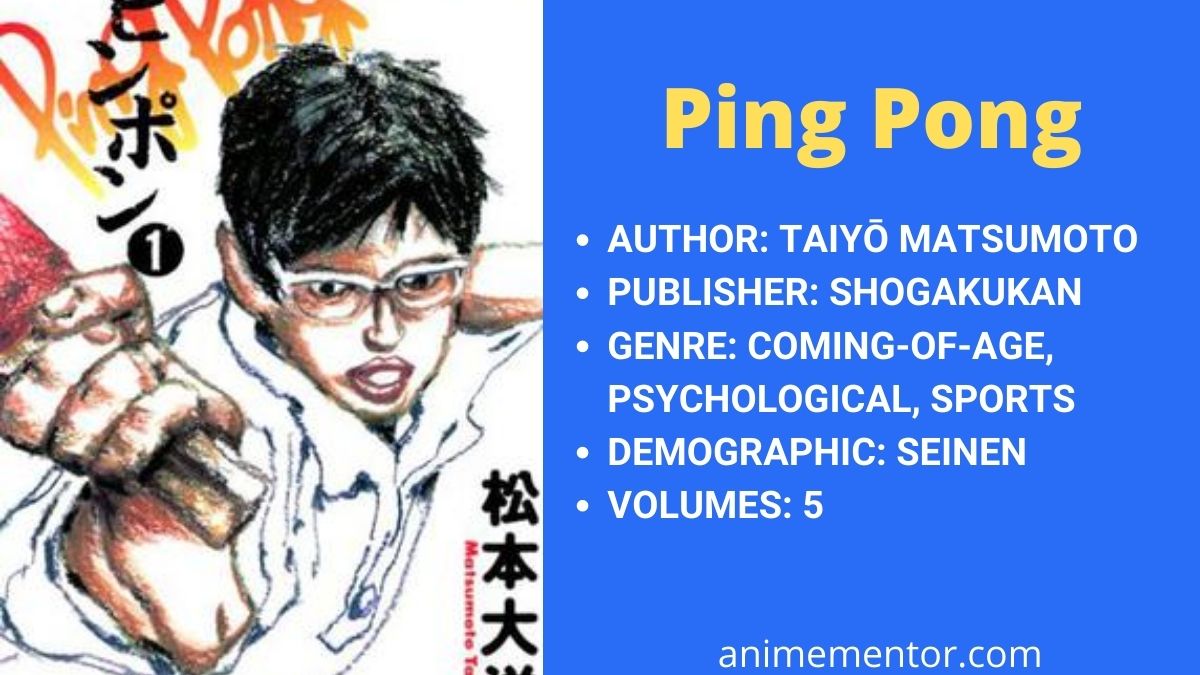 Author: Taiyō Matsumoto
Publisher: Shogakukan
Genre: Coming-of-age, Psychological, Sports
Demographic: Seinen
Volumes: 5
Ping Pong is a series from the 1990s that has become very well-known due to its creative style and distinctive characters. It tells the tale of two friends who have exactly opposite personalities but manage to get along with each other. One of them is an overconfident player who frequently slacks off while the other is a boy who doesn't show much emotion but has the habit of holding back his strength.
After losing to a strong ping pong player from China, however, they are forced to reassess their priorities while getting ready to participate in an upcoming tournament. While facing several strong opponents, we also witness their development and the impact it has on them mentally. Ping Pong might have an eccentric style but it is an extremely grounded series that shows us no illusion of the harsh life that sportsmen have.
5. Haikyuu!!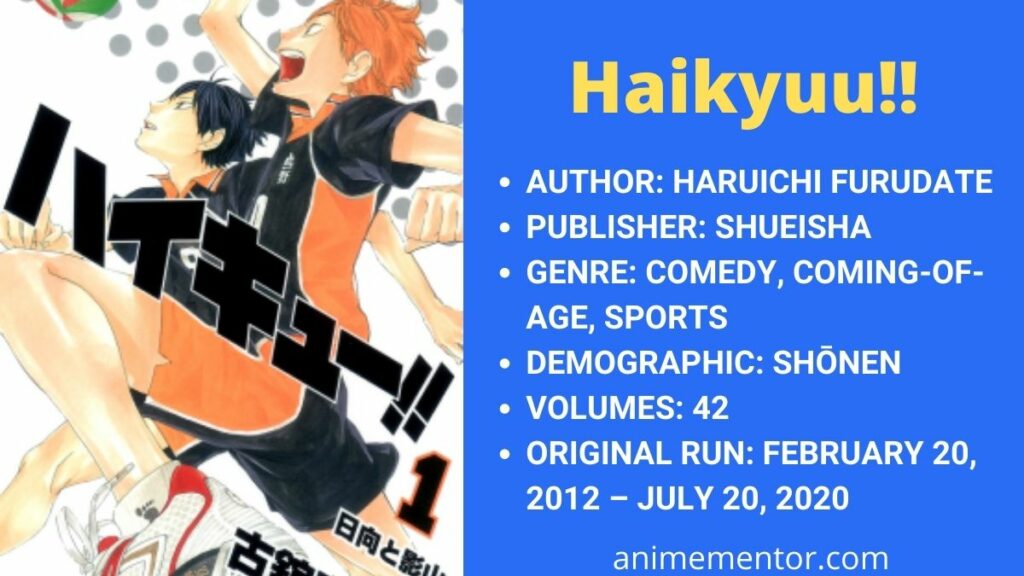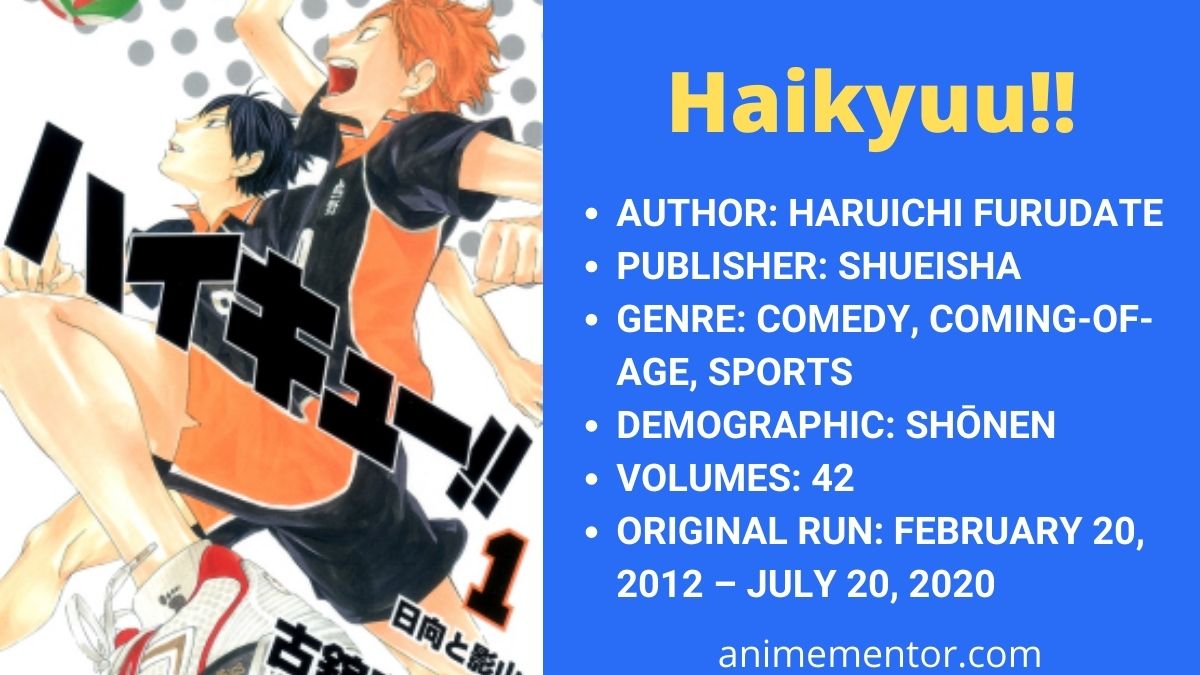 Author: Haruichi Furudate
Publisher: Shueisha
Genre: Comedy, Coming-of-age, Sports
Demographic: Shōnen
Volumes: 42
Original run: February 20, 2012 – July 20, 2020
Haikyuu!! It has managed to become the most popular sports series that fans will be accustomed to, and it deserves that title. It revolves around a short volleyball player named Shouyou Hinata who dreams of becoming a great volleyball player and works hard to never let his height become a hindrance.
While he never had a proper team to support him, this changes as he joins a high school that used to be a giant in the world of volleyball. Hoping to bring it back to its days of glory, he perseveres with his teammates and even often clashes with a problematic friend as they all aim to beat their opponents. Haikyuu!! has a cast of likable characters and is also an exhilarating story that keeps us on the edge of our seats.
4. Blue Lock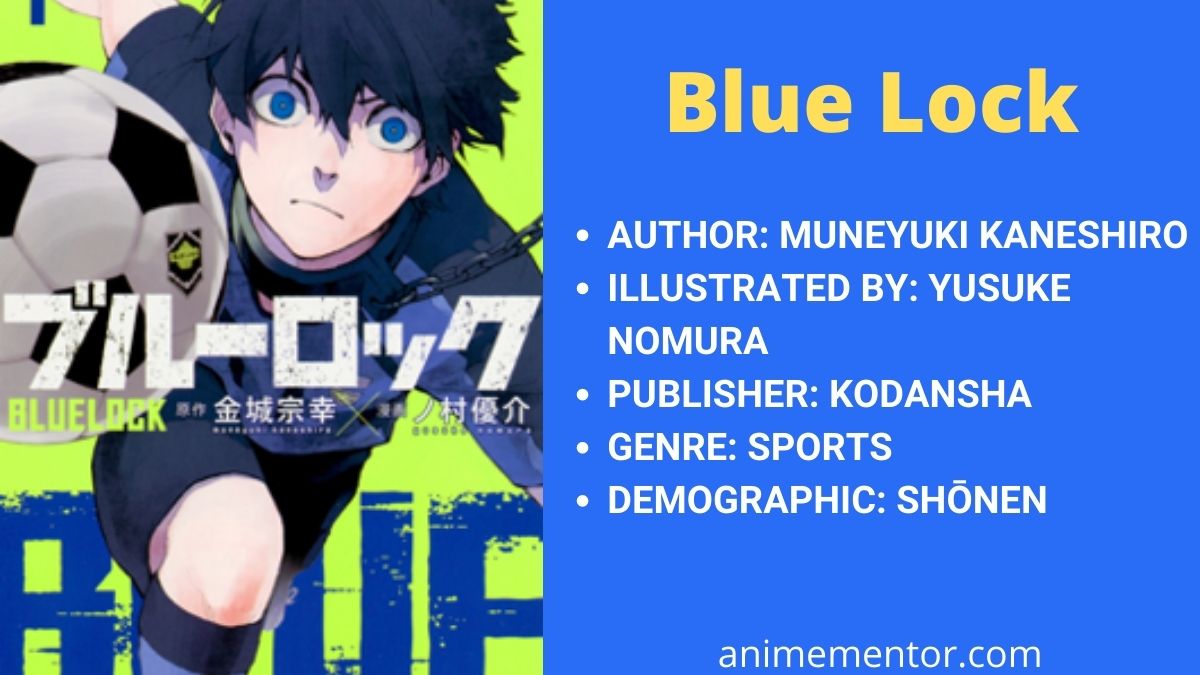 Author: Muneyuki Kaneshiro
Illustrated by: Yusuke Nomura
Publisher: Kodansha
Genre: Sports
Demographic: Shōnen
Volumes: 22
Original run: August 1, 2018 – present
Blue Lock has rapidly become beloved in the manga community for its exaggerated take on football as well as its fantastic art. The Blue Lock program was undertaken by Japan in order to overturn their current football culture while making a great team that will represent them in competitions. We are told the story through the eyes of a boy named Yoichi Isagi who gets selected for this.
While he had always believed teamwork to be the key in football, he is surprised when the coach of the program tells them all to play selfishly while developing their egos. With all his ideals being completely changed, we watch Yoichi become an entirely different person while facing extremely difficult opponents who are equally hungry to achieve their dreams.
3. Slam Dunk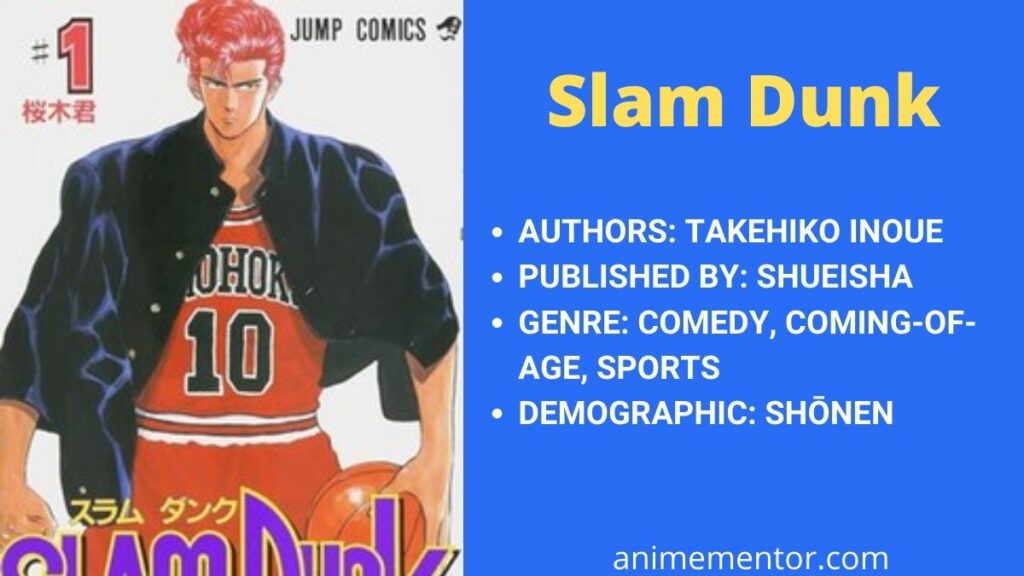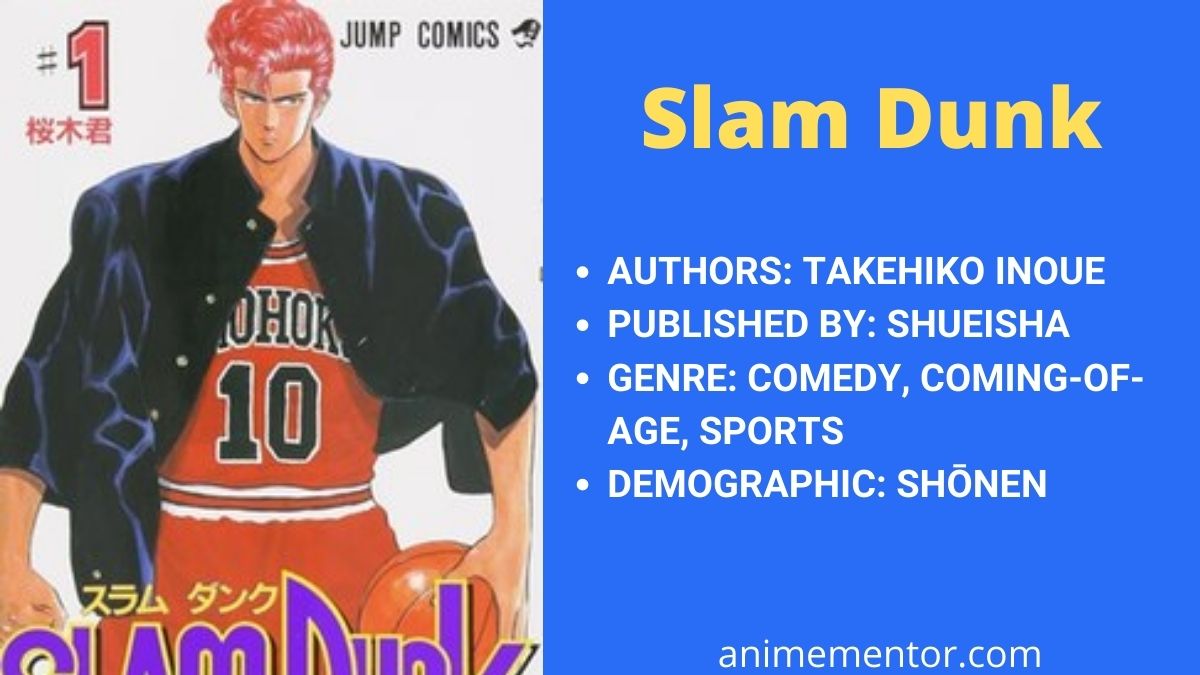 Authors: Takehiko Inoue
Published by: Shueisha
Genre: Comedy, Coming-of-age, Sports
Demographic: Shōnen
Volumes: 31
Slam Dunk is one of the great sports manga made by the esteemed Takehiko Inoue. It revolves around a delinquent named Hanamichi Sakuragi who spends his days chasing after beautiful women and whiling away time. After lying to a beautiful classmate that he plays basketball in hopes of impressing her, he ends up having to attend their team's practice sessions.
While he took the sport for granted at first, as time passed, Hanamichi found himself engrossed with the sport while working with dedication to improve his skills. Watching his development is amazing to watch while also keeping our eyes fixed through every page. With excellent art and many comedic scenes, everyone needs to try Slam Dunk at least once.
2. The Climber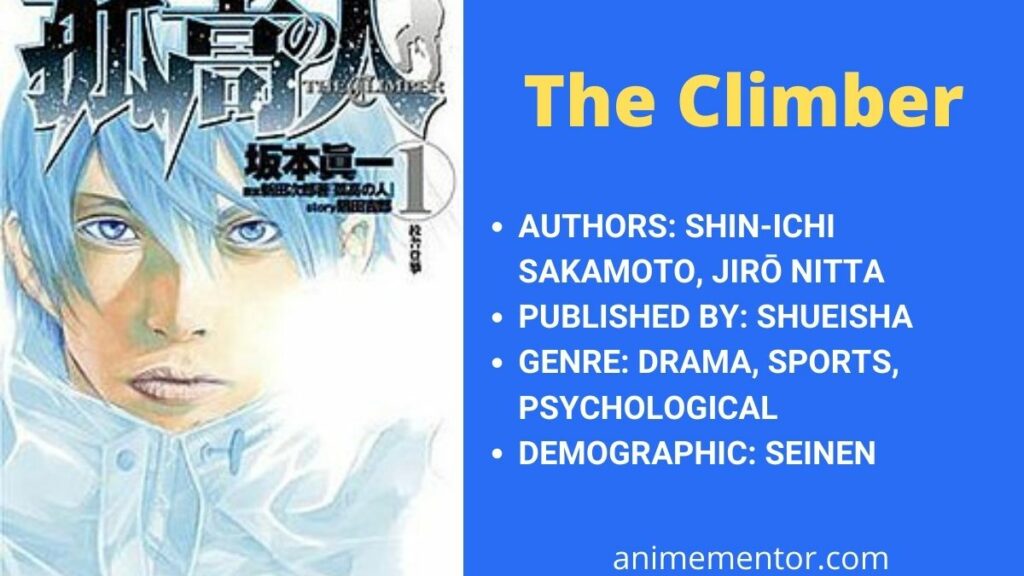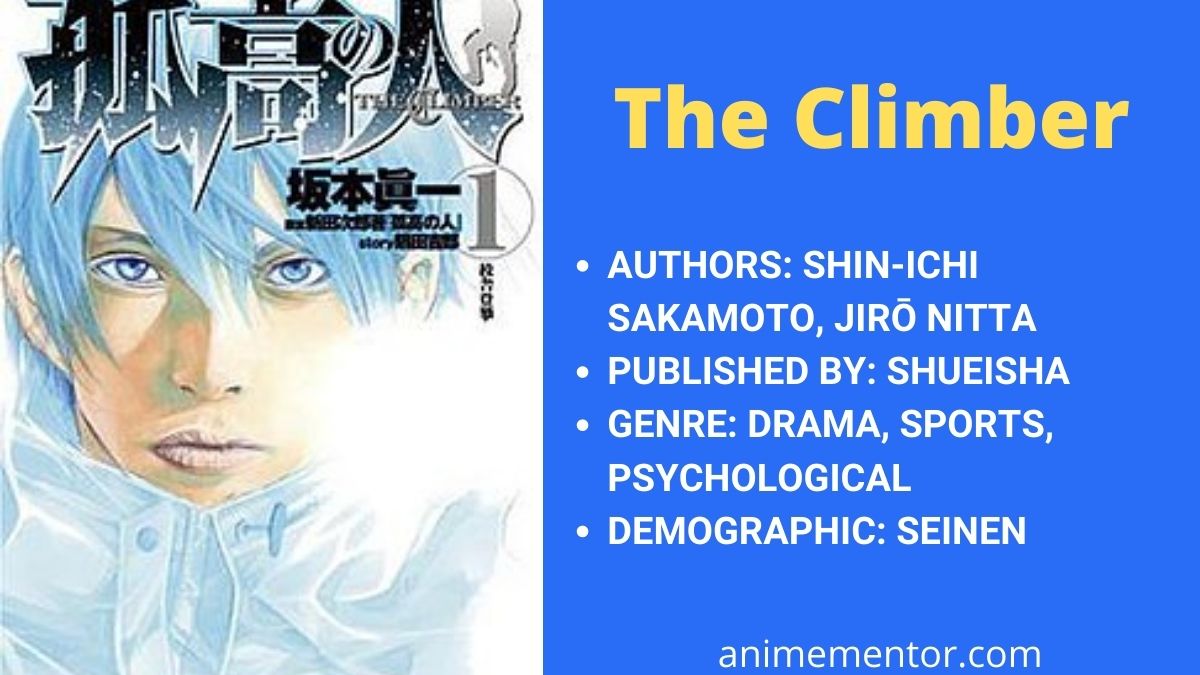 Authors: Shin-ichi Sakamoto, Jirō Nitta
Published by: Shueisha
Genre: Drama, Sports, Psychological
Demographic: Seinen
Volumes: 17
The Climber is one of the most underrated manga ever made. It follows the life of Mori Buntarou, a lonely boy with no friends. However, after an incident where he was made to climb the school building, he finds himself entranced by the sport of rock climbing. Finally having a passion for something, Mori spends all his time in this sport while having no sort of other activity.
Watching him climb huge mountains and peaks is exhilarating but also sad to watch as we see the impact it has on him emotionally. The Climber is the epitome of Seinen manga as it perfectly shows us the complex mentality of its characters through its relatively simple story.
1. Hajime no Ippo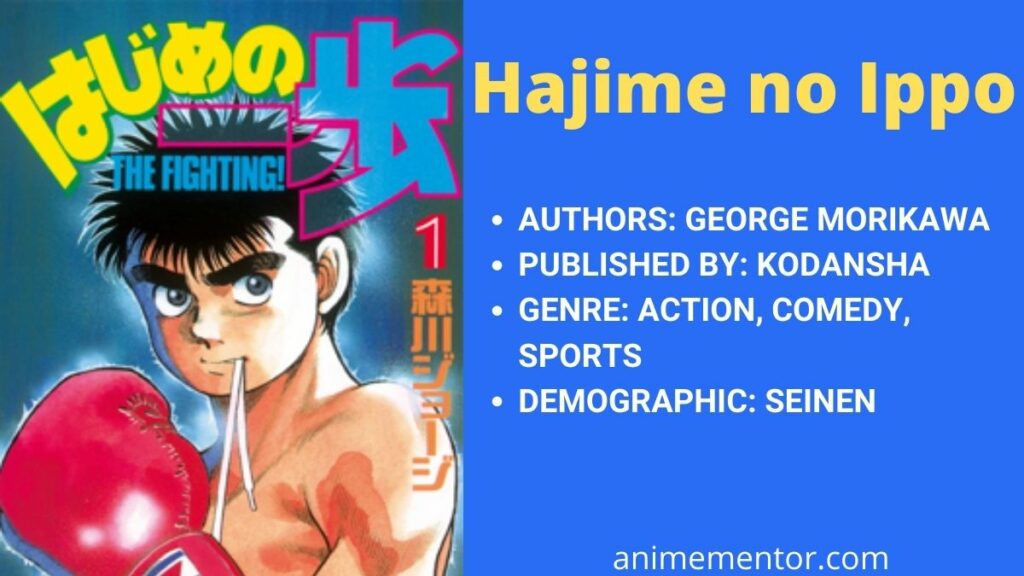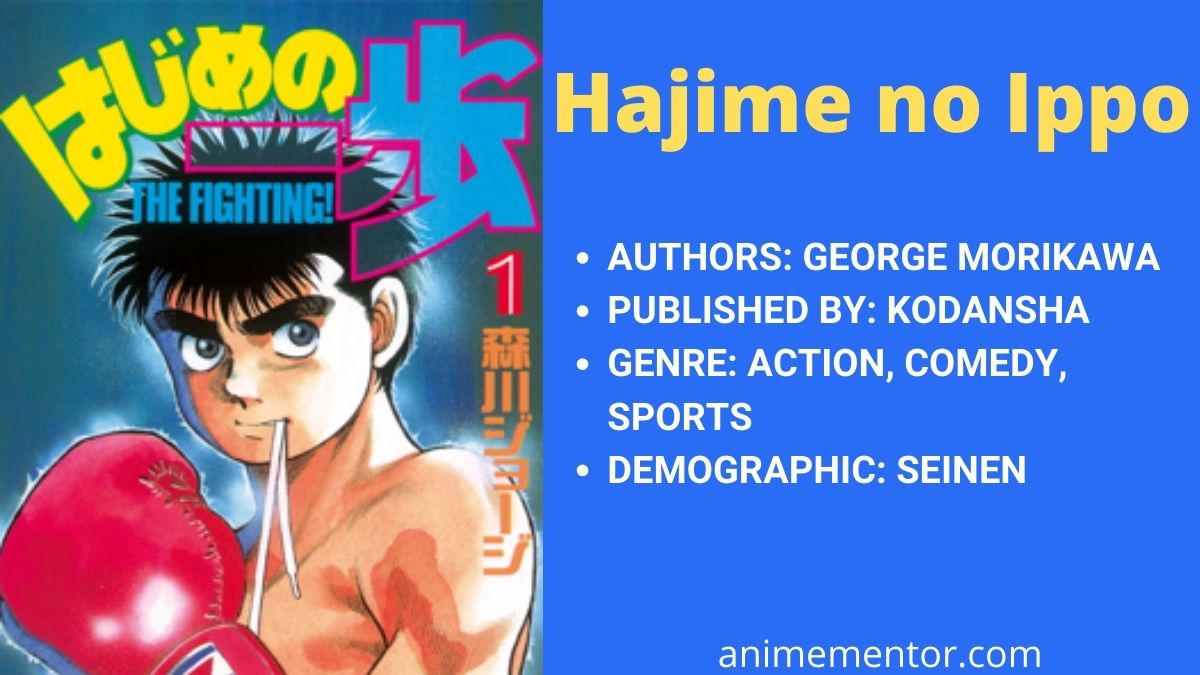 Authors: George Morikawa
Published by: Kodansha
Genre: Action, Comedy, Sports
Demographic: Seinen
Volumes: 135
Original run: October 11, 1989 – present
Hajime no Ippo is a long-running manga that has continuously grown in popularity. It follows the life of a young boy named Ippo who tends to get bullied by classmates due to his poor upbringing. After getting saved by a boxer one day, he is taken to a gym. Over here, his talent for boxing is discovered while also making Ippo fall in love with the sport.
Being a newcomer, we watch him learn and refine his skills while slowly gaining strength not only physically but also mentally. The non-stop entertainment that Hajime no Ippo gives its readers and its inspiring story undoubtedly place it at the top of this list.
That's all for today. Check our Top 15 Best Manga Of The All-Time