Horror manga has been one of the most distinguished and loved genres among fans for quite a long time. With the disturbing topics and the eerie setting, these never fail to thrill the audience. In addition, art plays a pivotal role in these, as the gory and uncanny designs act as the best compliment to a horror story.
With a ton of scary manga out there, fans may get confused as to what to read. In this list, we shall be recommending 10 of the scariest and best horror manga that have been published.
10. Parasyte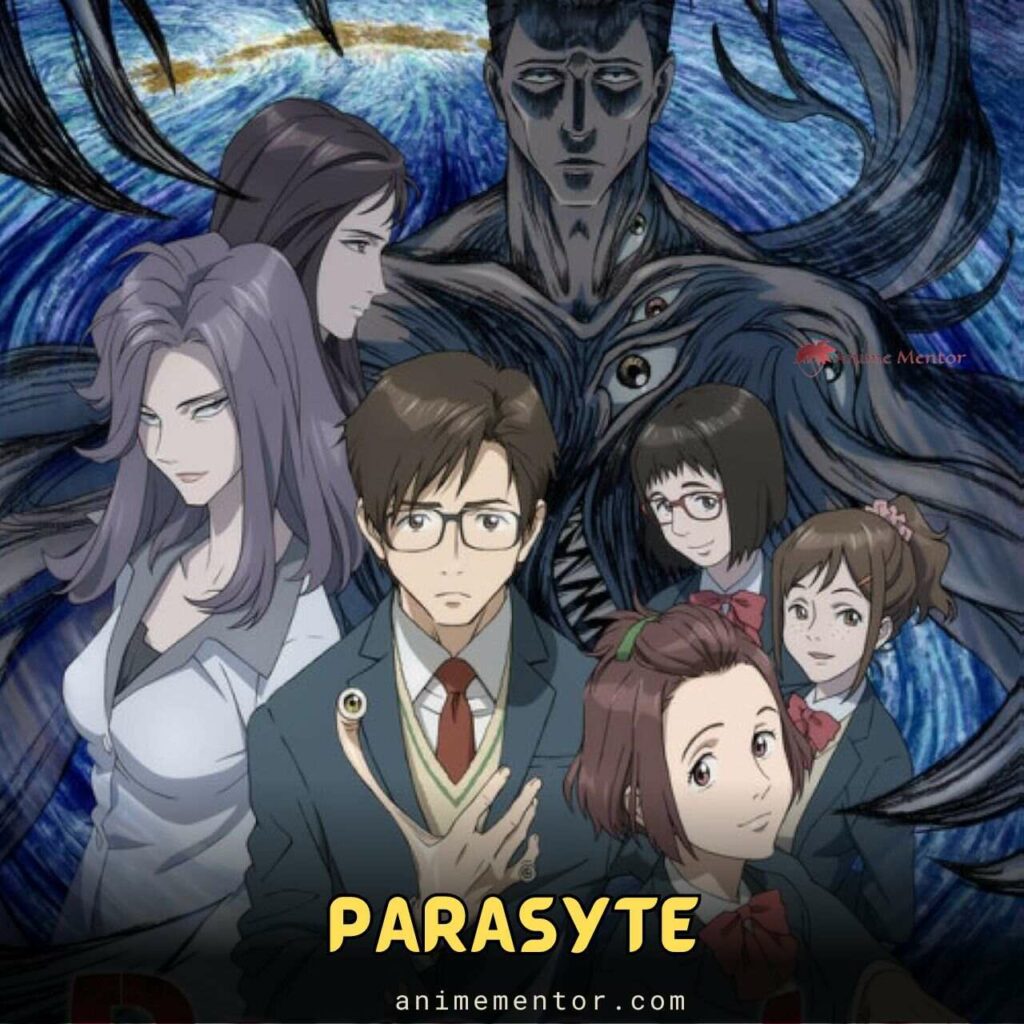 Despite being a very old manga, the story of Parasyte is well beyond its years, to say the least.
Parasites are supernatural creatures that take over human bodies while giving them special abilities and controlling them on their own. However, when a parasite named Migi fails to take over the body of a high school student Shinichi, it ends up living in his right arm and both of them co-exist with each other. Through this, we see Shinichi undergo huge changes physically as well as in his personality while learning more about the creature he shares his body with. While this happens, they are also under constant threat by other parasites that control humans and need to work together in order to overpower them.
Parasite is an extremely fun yet deep series with a lot of gore and depressing moments.
9. Bastard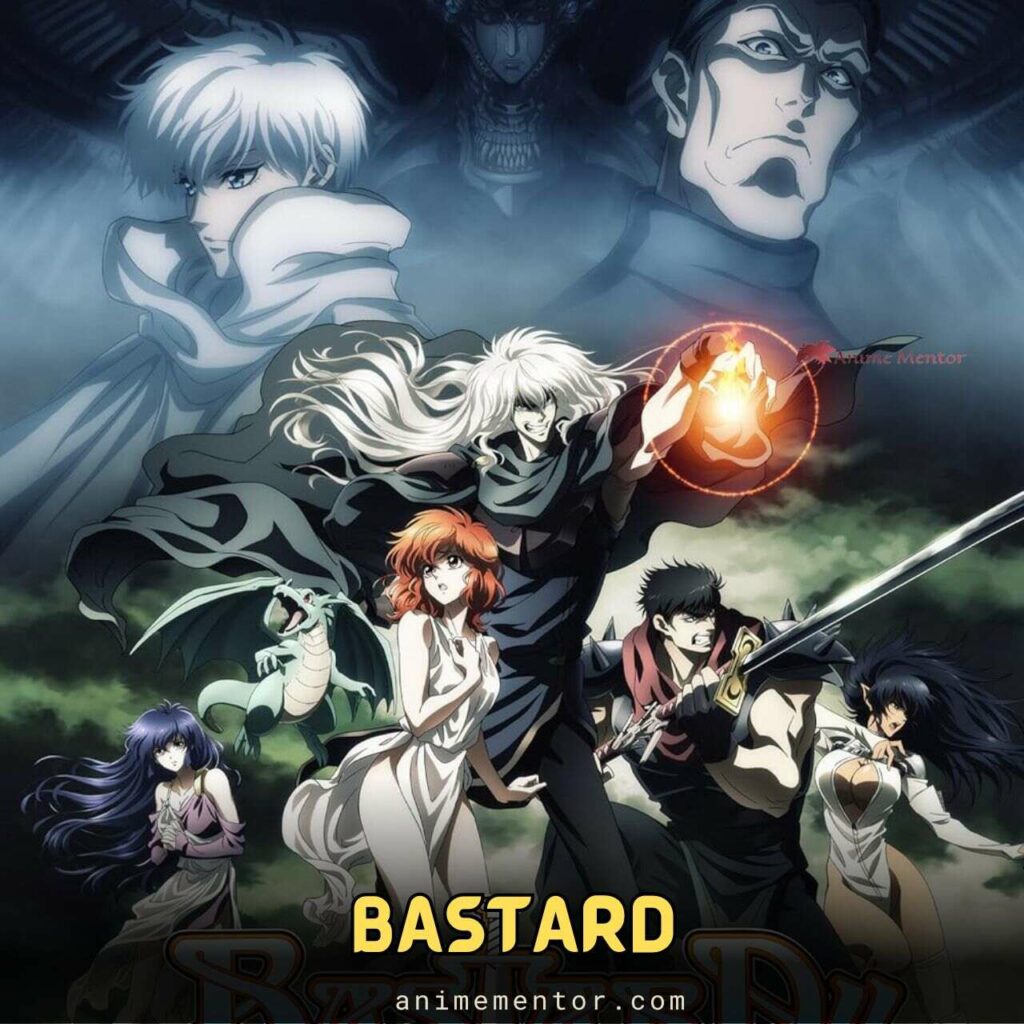 Bastard is a terrifying Korean manga that keeps the reader gripped through every chapter. It follows the life of a seemingly quiet and gloomy boy who gets bullied relentlessly. While the boy does not seem to fear his bullies, he has a terrifying secret that haunts him, he is an accomplice who is forced to help his serial killer father. Though his father seems normal to the entire world only the boy knows how frightening he can truly be.
The boy's anxiety grows when his father targets a beautiful girl whom he fancies. He is faced with the impossible choice between defying his father or mindlessly following his orders.
Bastard is a perfect representation of the potential of non-Japanese mangas that introduce us to a different kind of storytelling and culture.
8. Highschool of the Dead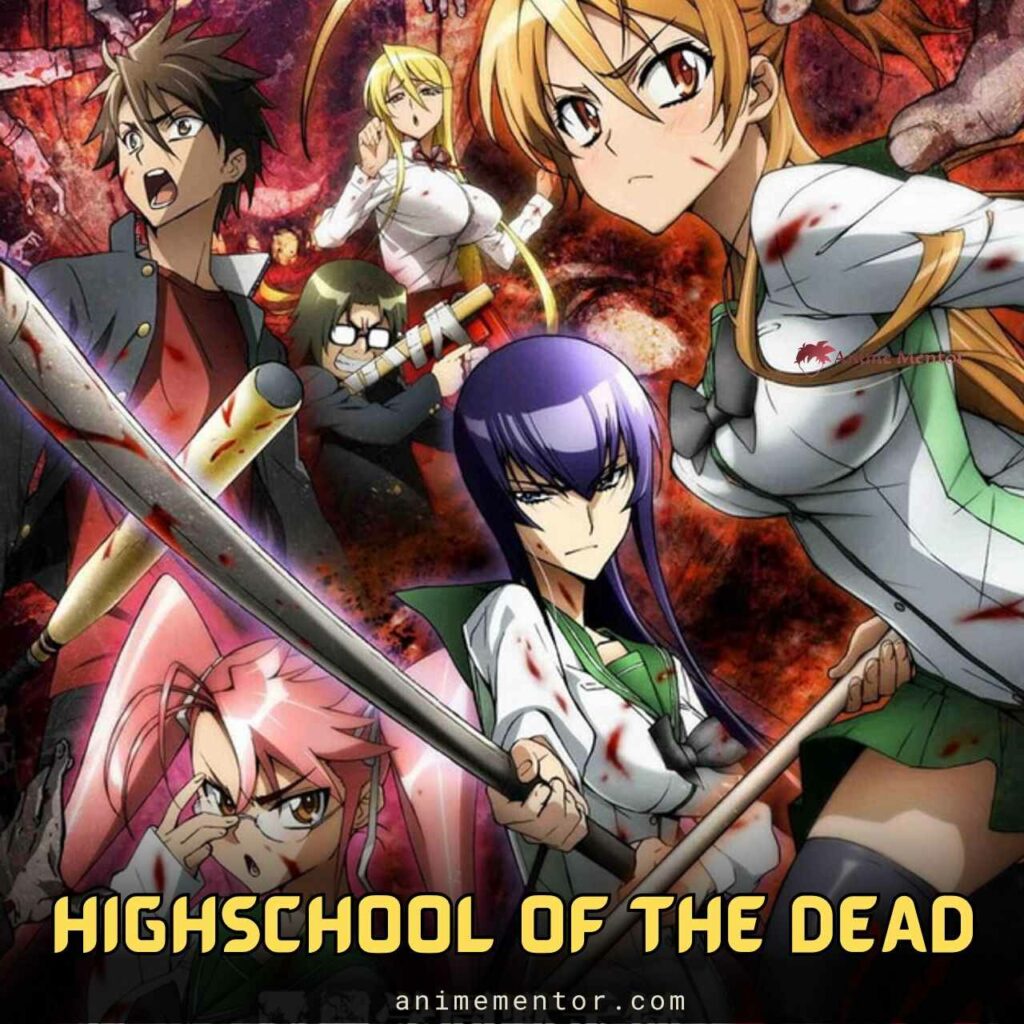 Highschool of the Dead is a very enjoyable and brutal horror manga. The series A high school student named Takashi and his schoolmates get stuck in the middle of a zombie apocalypse. With a variety of members in his group each with their quirks, they fight for survival and defeat their enemies.
In addition, the manga also has a considerable amount of Ecchi moments that only add to the excitement and fun. While there are a lot of shocking and gory scenes, High School of the Dead shows us how entertaining a horror manga can be rather than just being scary.
7. Ajin: Demi-Human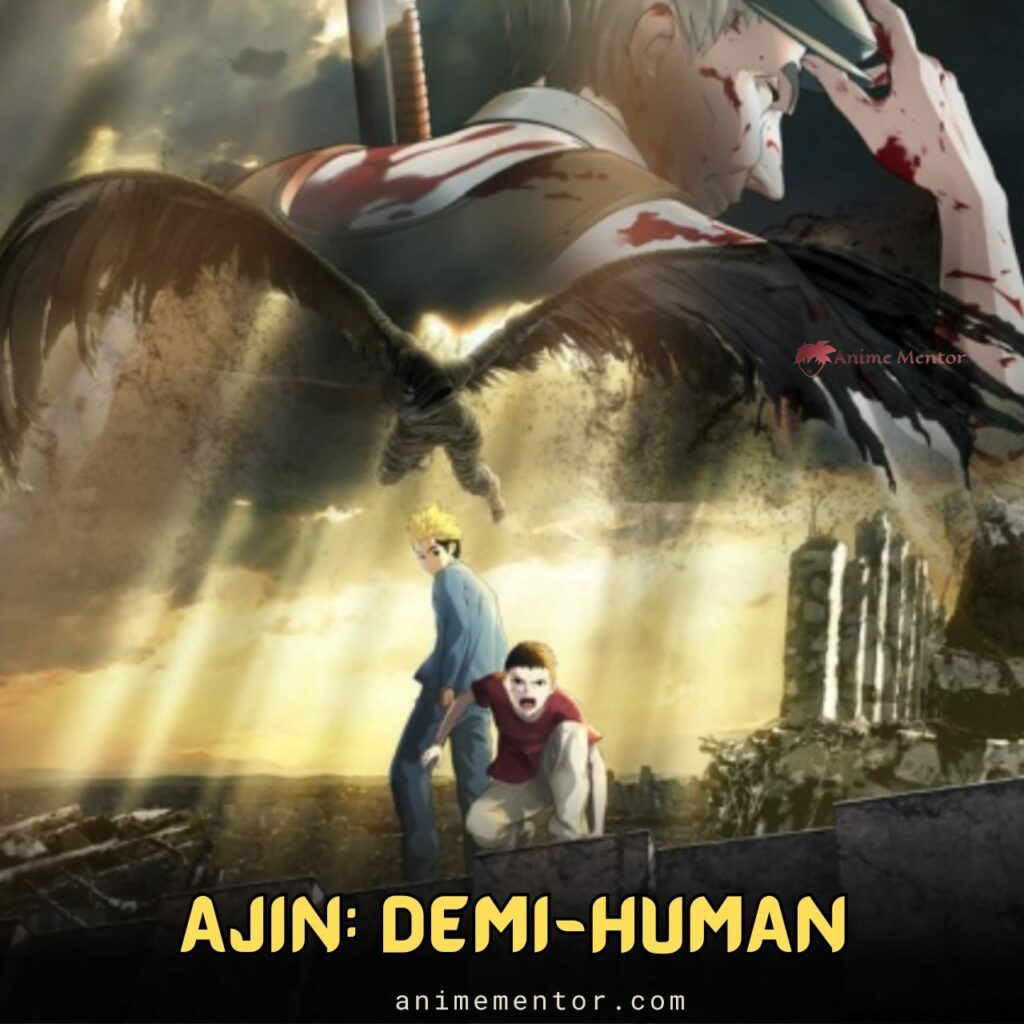 Ajin is an extremely under-appreciated horror manga that shows how well psychological elements blend with the genre.
Supernatural creatures known as Ajin exist that have various abilities and powers that can't be comprehended by normal humans. There are bounties placed on them by people wishing to conduct experiments. When an ordinary boy named Kei gets into an accident, he is surprised when he comes out unharmed and it is revealed that he himself is an Ajin. In his fear, he runs away and ends up getting involved in a conflict between humans and Ajin where he is forced to choose a side and his own identity as well.
Ajin is a manga that makes the reader think a lot but also has several horrifying scenes to make them uncomfortable.
6. Elfen Lied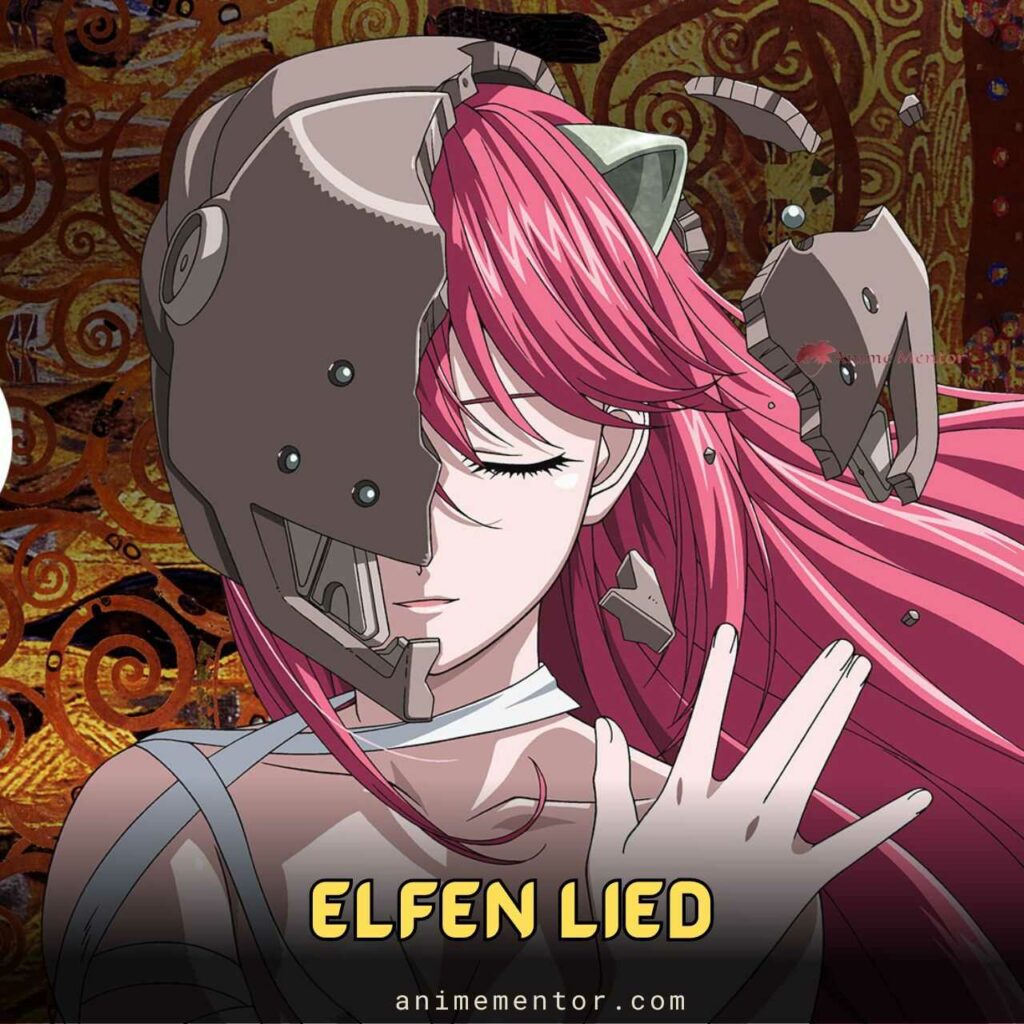 Elfen Lied is one of the few mangas that truly embodies how grotesque and bloody a horror manga can get.
The story introduces us to a person with supernatural abilities named Lucy. While escaping her captors who used her to conduct endless experiments. Owing to this Lucy goes on a violent frenzy while developing a split personality in the process. While escaping, she is saved by a few college students who are completely unaware of how dangerous she is. This involves them in several mysterious incidents and conspiracies as they are chased by the government.
Elfen Lied is definitely not a manga for the weak-hearted and is an unforgettable experience for any reader.
5. Claymore
While most Horror mangas out there are aimed at fans of Seinen, Claymore is a Shounen Manga, that shows how well action and adventure go along with horror.
In a world where supernatural creatures are capable of killing humans and taking their appearance, only one group of people is capable of defeating them, Claymore. As an organization comprised of unique female warriors, they travel all around while defeating their enemies.
The manga specifically follows a revenge-driven girl named Clare as she travels through several places. On her journey, she meets many people and learns several things about the world but also many suspicious things surrounding the group that she's a part of. Claymore is filled with electrifying action and horror while also having an amazing cast of characters.
4. Gantz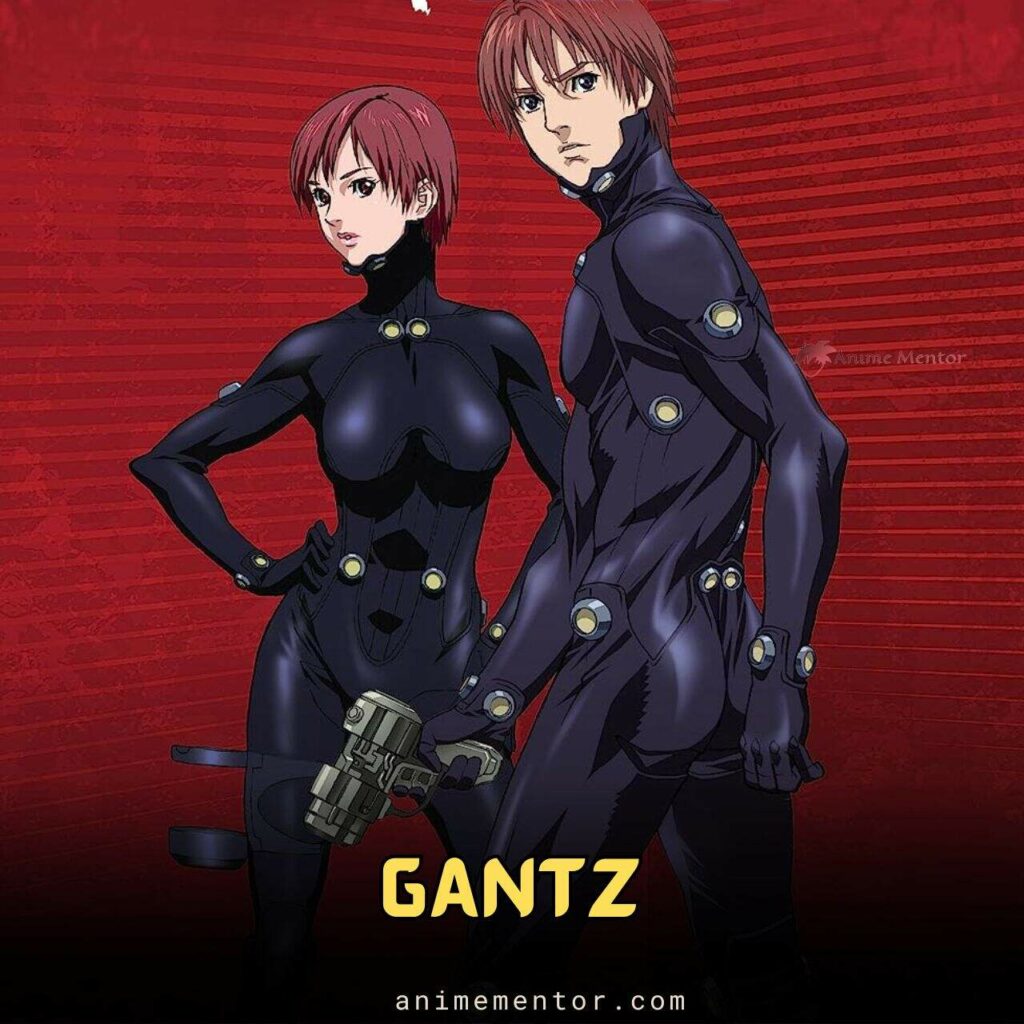 With a very thrilling and creative concept driven by its elements of action and horror, Gantz has more than earned its place on this list. It follows a student named Kei who dies after getting knocked down by a train while trying to save a drunk man. However, to his surprise, he finds himself in a room with others who had just died moments earlier. A mysterious black ball in the room tells them that they are assigned the task of killing an alien species and on completing their objectives, the people would receive rewards which also include going back to their own lives. While this initially seems like an easy task, Kei and the others soon find out how hard it actually is as they face a variety of threats that can easily kill them.
Gantz is a very mature series that keeps improving through every chapter. The main character is written very well as we see him go from an unlikeable kid to a dependable individual. Overall, it is a fantastic series that everyone should try.
3. Homunculus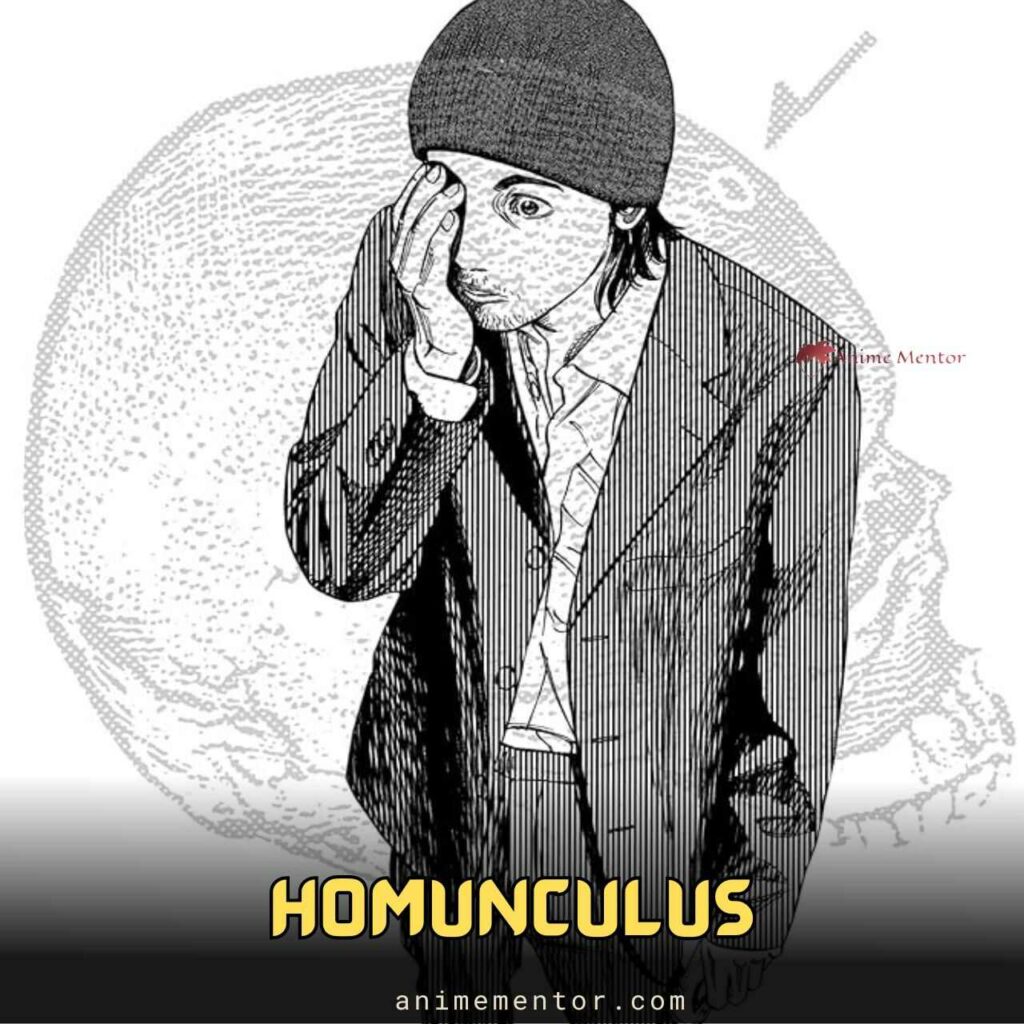 Homunculus is yet another underrated psychological horror manga series. It follows a weird middle-aged Susumu Nakoshi, who spends his days either in high-class hotels or with poor, homeless people. This changes when he is approached by an eccentric individual who offers him a lot of money in exchange for an experiment where he would drill a hole in his skull. Initially suspicious of the offer, the protagonist later accepts it after losing his car. While after the procedure, everything seemed normal at first glance, the Nakoshi regrets his words as he sees weird designs and symbols in the place of a person. These are known as Homunculi which represent the true feelings of a person. With his new and almost supernatural ability, he struggles to make it through everyday life without losing his sanity.
Homunculus is an exquisite series with very insightful dialogue and magnificent art that leaves the reader in wonder through every page.
2. Berserk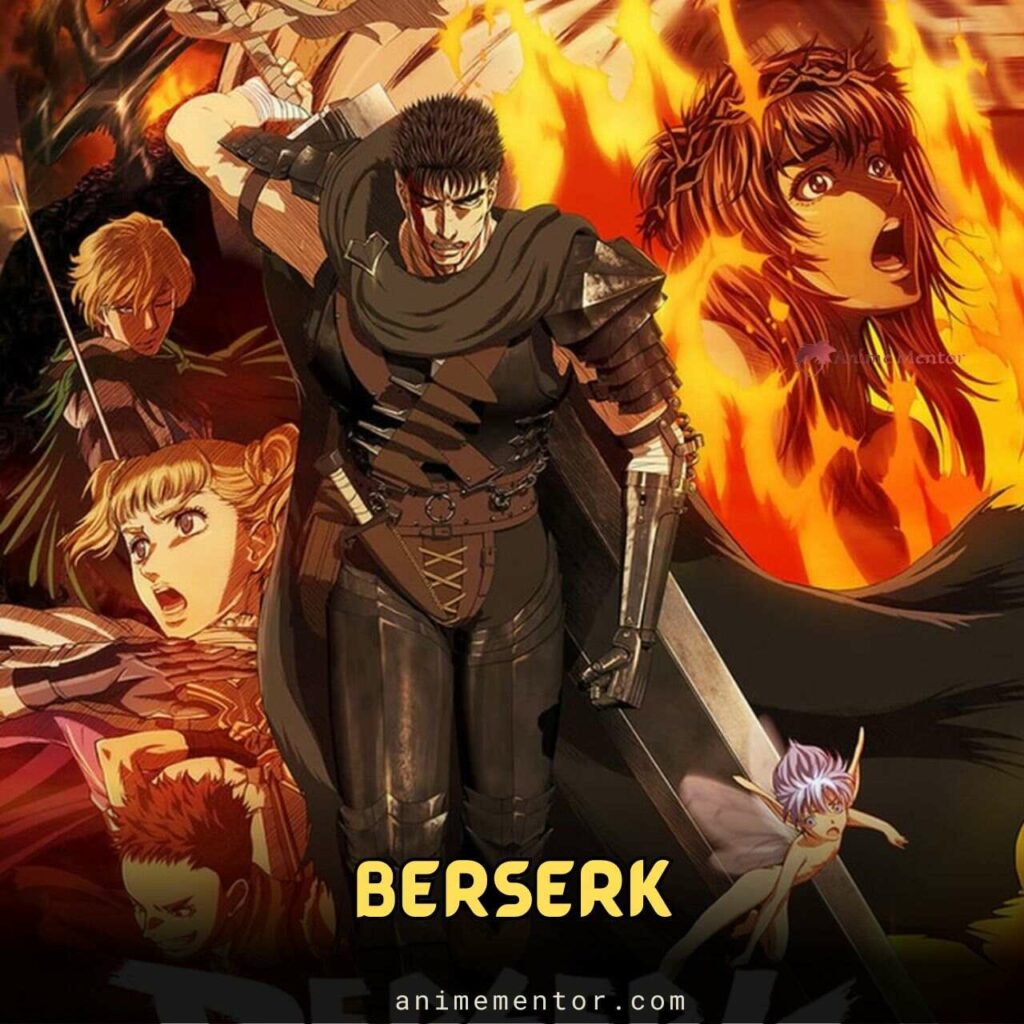 The highest-rated manga of all time is also one of the best horror mangas to read. Berserk is the journey of Guts as he seeks vengeance against Griffith, who betrayed him. Since he is marked for death, on his journey guts is chased by demons and monsters while being pushed to the brink of mental and physical exhaustion. Having lost everyone he ever loved, the story of Berserk is extremely tragic and horrifying as we see the lone man destroy everything in his path with a huge sword.
The eclipse in Berserk, which is one of the greatest twists in manga is also arguably the most terrifying moment in any manga.
1. Uzumaki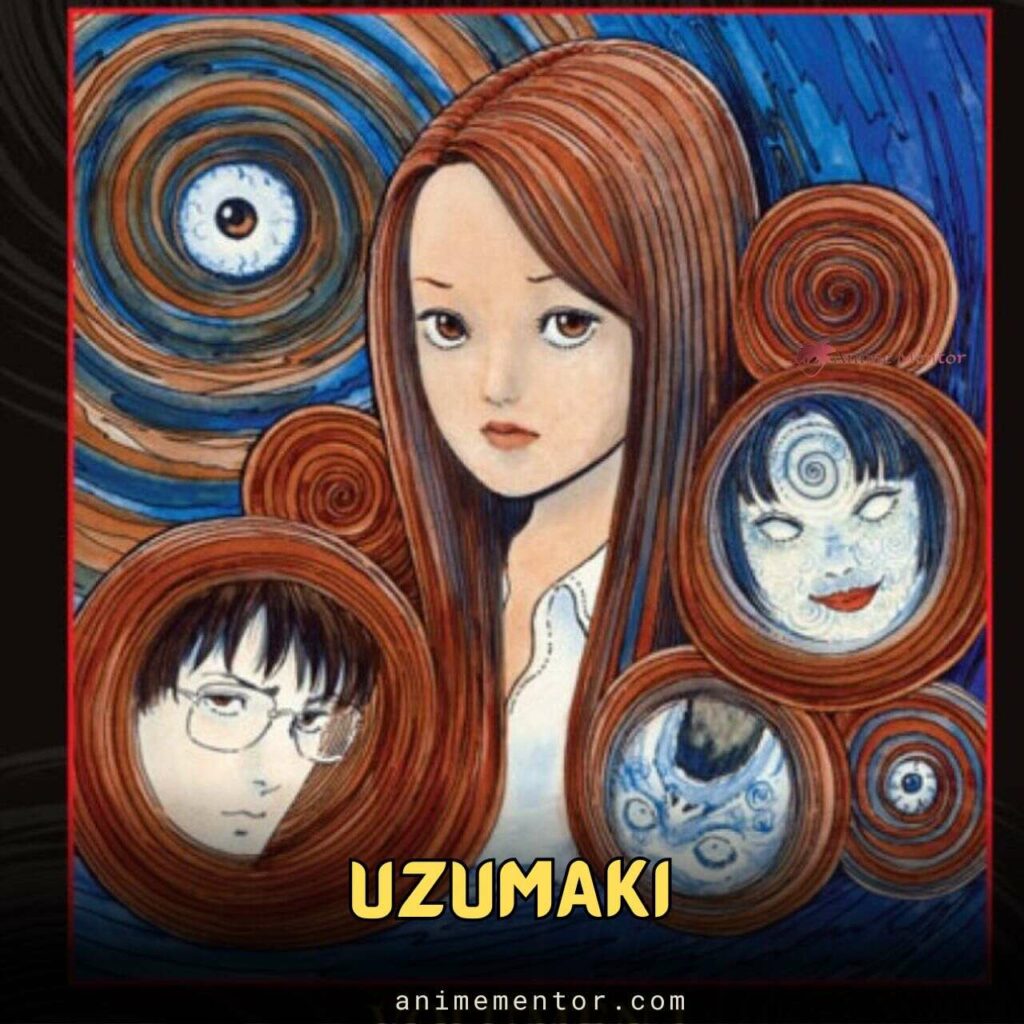 Junji Itou is considered to be the greatest horror manga creator ever and Uzumaki is his masterpiece as well as the best horror manga out there. It follows the life of a girl in a seemingly ordinary town. However, the girl notices the obsession of several people in the town with objects shaped like a spiral. It is soon revealed that the town is infected by a supernatural occurrence named Spiral which causes misfortune to everyone living there. It makes them descend into madness while leaving the reader in terror.
With the characteristic artwork that Junji Itou is famous for and a bold, terrifying story, Uzumaki is the must-read manga for any horror enthusiast.