That Time I Got Reincarnated as a Slime or Tensei Shitara Suraimu Datta Ken a.k.a. TenSura or Slime Isekai. It is a light Japanese fantasy novel series illustrated by Mitz Vah and written by Fuse. The story revolves around a salaryman who is murdered and is reincarnated as a slime in a world of sword and sorcery. He uses his unique powers and forms allies to create his own nation of monsters.
It was serialized online on a novel publishing site Shosetsuka ni Naro between 2013-2016. Till November 2021 19 novels have been published. In North America, it is licensed by Yen Press and it published its first volume in December 2017.
The first season aired from 2nd October 2018 till 26th March 2019 when it finished airing its last episode. Season 1 consisted of a total of 24 episodes and 1 special episode. You can watch the season on various streaming platforms like Crunchyroll, Funimation, and Muse Asia.
The second season aired from 12th January 2021 to 21st September 2021. Season 2 consisted of a total of 24 episodes and 2 special episodes. Just like season 1, you can stream season 2 on Crunchyroll, Funimation, and Muse Asia.
An anime movie is in pipeline and it will release in November 2022.
That Time I Got Reincarnated as a Slime
 

Genre
Dark, Fantasy, Action, Isekai
Written by
 Fuse
Published by
Shōsetsuka ni Narō
Original run
February 20, 2013 – October 30, 2015
Volumes
19

Anime television series

Studio
 Eight Bit
Licensed by
Crunchyroll
Funimation
Muse Communication
Original network
Tokyo MX, BS11, tvk, MBS
Directed by

Yasuhito Kikuchi (#1–24)
Atsushi Nakayama (#25–)
Assistant director:
Atsushi Nakayama (#1–24)

Original run
October 2, 2018 – September 21, 2021
Episodes
48
PLOT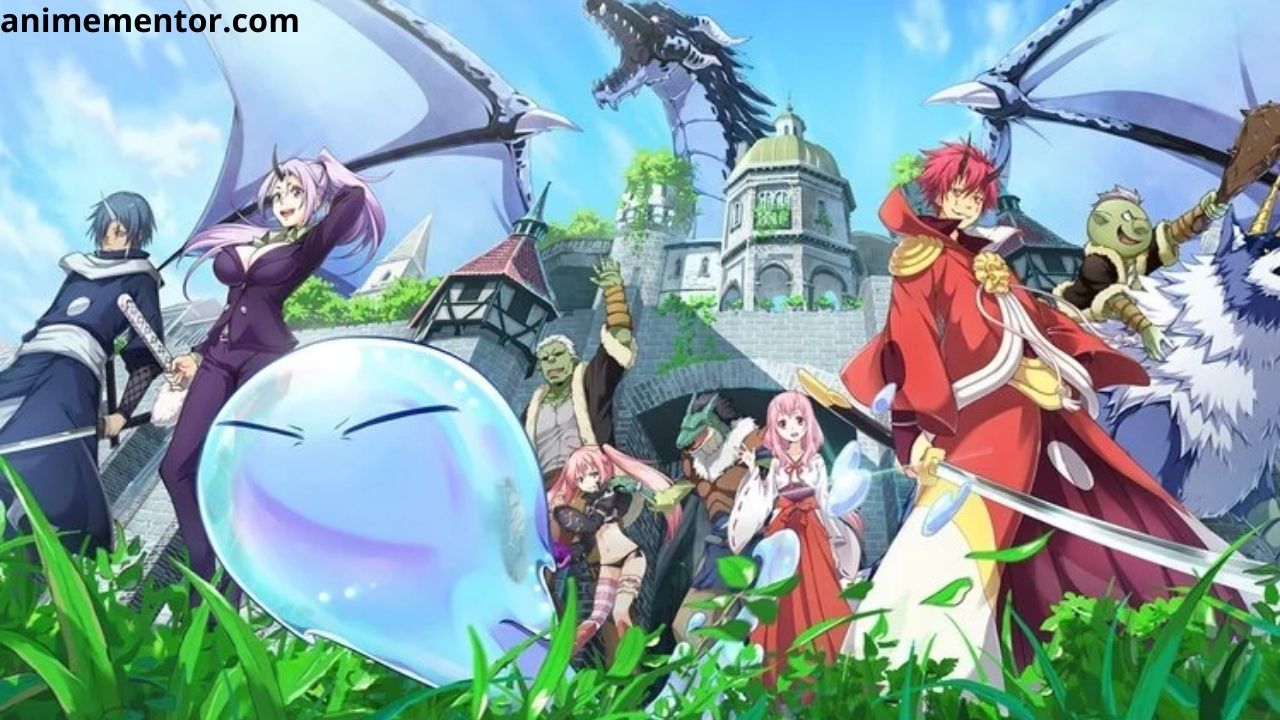 The story starts off with Satoru Mikami who is a 37 years old Japanese salaryman leading a normal life. He is single and has no clear path in life. During one normal day, he sees a junior who is bragging to his girlfriend that how good his life is and how much is he in love with her.
But suddenly out of the blue a man dressed in black charges in their direction with a knife. As a reflex Mikami jumps in front of his junior and takes the knife on himself. After getting punctured by a knife, a pool of blood covers him as he slowly moves towards his death. The junior cries by his side, As one last request he asked his junior to destroy his computer at any cost.
As death was clenching him he experienced a bizarre event. There was a robotic and angelic voice. He started talking back to the voice, everything turned black and a blinding light engulf all the darkness around him which was slowly consuming him.
To his complete shock, Mikami wakes in a strange world. A dark cave enlightened by weird plants and crystals. He suddenly realized that he is a big blue ball. He was reincarnated as a slime, who was the weakest monster in that world. Unknown to his fate that this weak slime would change the balance of the entire universe.
He will be known as The Ruler of Monsters and The Rising Star within the Demon Lords, Rimuru Tempest. You will have to watch it to find his whole story of becoming the Rising Star.
MEDIA Light Novels
It was originally serialized by Fuse as a web novel on a user-generated site Shosetsuka ni Naro between February 2013 and January 2016. The series was acquired by Micro Magzine for printing and later published their first light novel which had illustrations done by Mitz Vah. It is licensed by Yen Press in North America and it published its first volume in December 2017.
CHARACTERS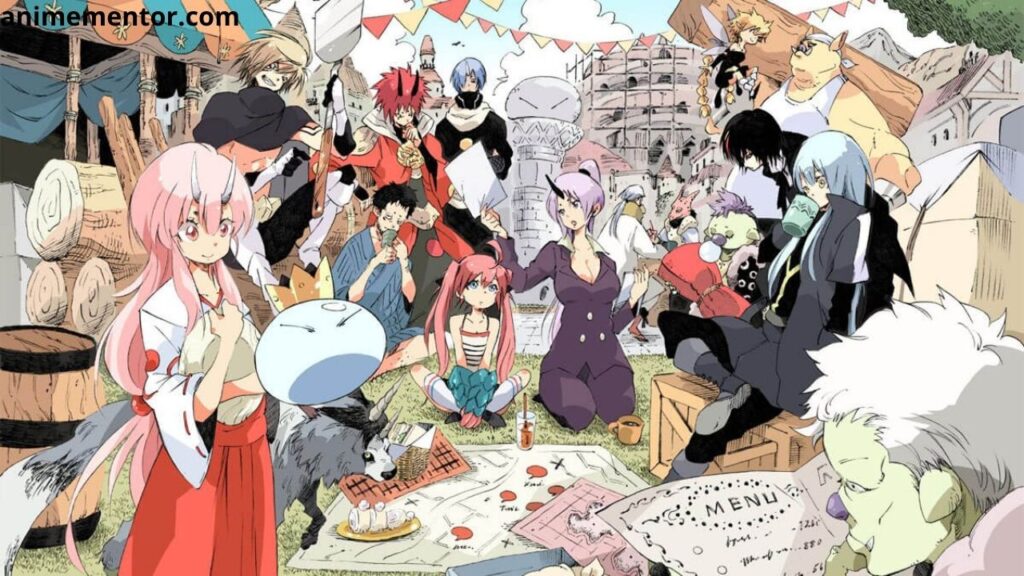 Rimuru Tempest
Veldora Tempest
Shuna
Shion
Benimaru
Souei
Hakurou
Diablo
Hinata Sakaguchi
Yuuki Kagurazaka
Shizue Izawa
Alice Rondo
Ryota Sekiguchi
Chloe Aubert
Kenya Misaki
Gale Gibson
About the Universe
Races
Slime
Hobgoblin
Star Wolf
Kijin
High Orc
Dragonewt
Saint
Demon
True Dragon
Locations
Foundation World
Tempest
Kingdom of Blumund
Kingdom of Ingrassia
Armed Nation of Dwargon
Holy Empire Ruberios
Sorcerer's Dynasty Sarion
El Dorado
Eastern Empire