As soon as season 2 ended, we got an official announcement regarding That Time I Got Reincarnated as a Slime Movie. That Time I Got Reincarnated as a Slime is a very popular adaptation of the manga series that ended up airing Season 2 on 21st September. On My Anime List season, 2 part 1 had a rating of 8.4/10 while season 1 had a rating of 8.1/10.
Movie Trailer
That Time I Got Reincarnated as a Slime has a November release date on Japan but it will release in Usa on January 2023. On 3rd March the franchise also released a new visual and a trailer on its official website.
After seeing the trailer we can guess the movie title – Tensei Shitara Datta Ken: Guren no Kizuna which in English means That Time I Got Reincarnated as a Slime: Scarlet Bonds.
About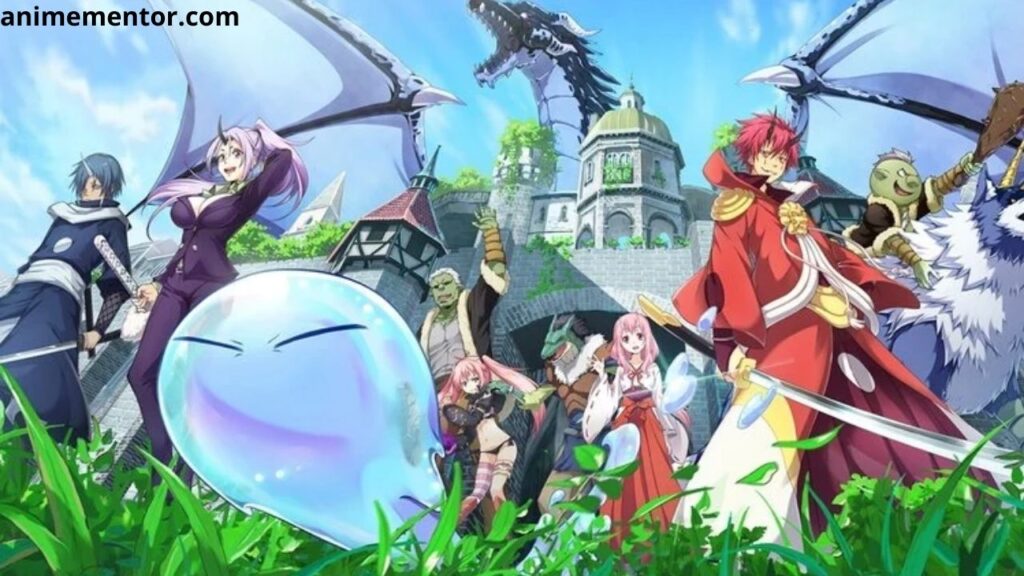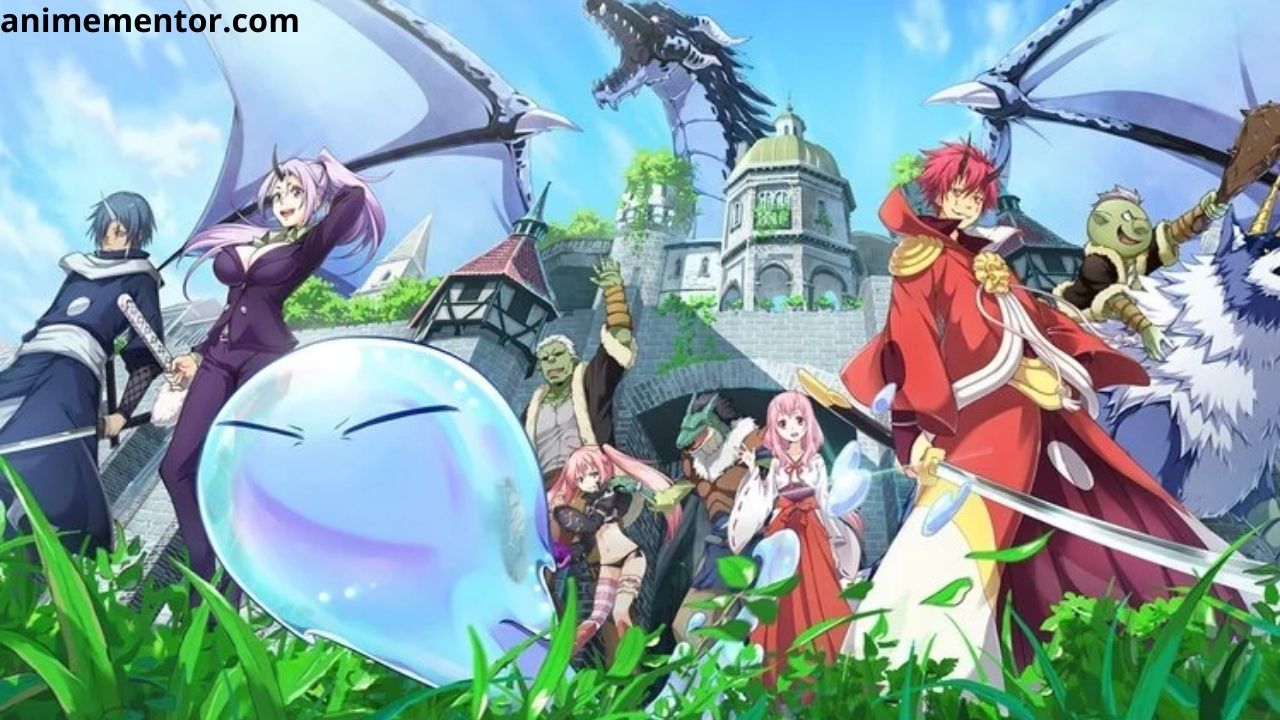 That Time I Got Reincarnated as a Slime has been in publication since 2015 by Kodansha in their Monthly edition of Sirius magazine. Just like many other Isekai, Satoru Rimuru, our protagonist dies and then somehow gets resurrected in a new world. But here's the catch in this new world he gets reincarnated as a slime. In the series, he gets encountered someone named, Veldora Tempest and from there he gets his new name, Rimuru Tempest, and divine protection. In his quest for this new world, he makes new friends and allies and gains the attention of powerful villains.
Movie Synopsis
In the movie trailer of That Time I Got Reincarnated as a Slime we saw the protagonist Rimuru Tempest announcing the confirmation officially. Now for the plot, there are a few rumors floating on the internet, it may adopt the 7th volume of the light novel series. 
We will see a new original character Hiro, from the Ogre village who has connections with Benimaru. The movie will show a new world known as Raja.
Rimuru is a slime who became a Demon Lord to protect and save his friends. There is a small country named Raja, located to the west, an old conspiracy comes to light, the strange mysterious power of the queen. Then suddenly Hiro, Survivor of the Orges emerges in front of Rimuru and his friends.
The "scarlet bonds" will become the new guiding light for a new fight.
This movie adaptation is done by Fuse, who is also in charge of the original draft. Studio 8bit is responsible for the animation production and Bandai Namco will handle the distribution of the movie in Japan when it releases in November 2022. 
Movie Cast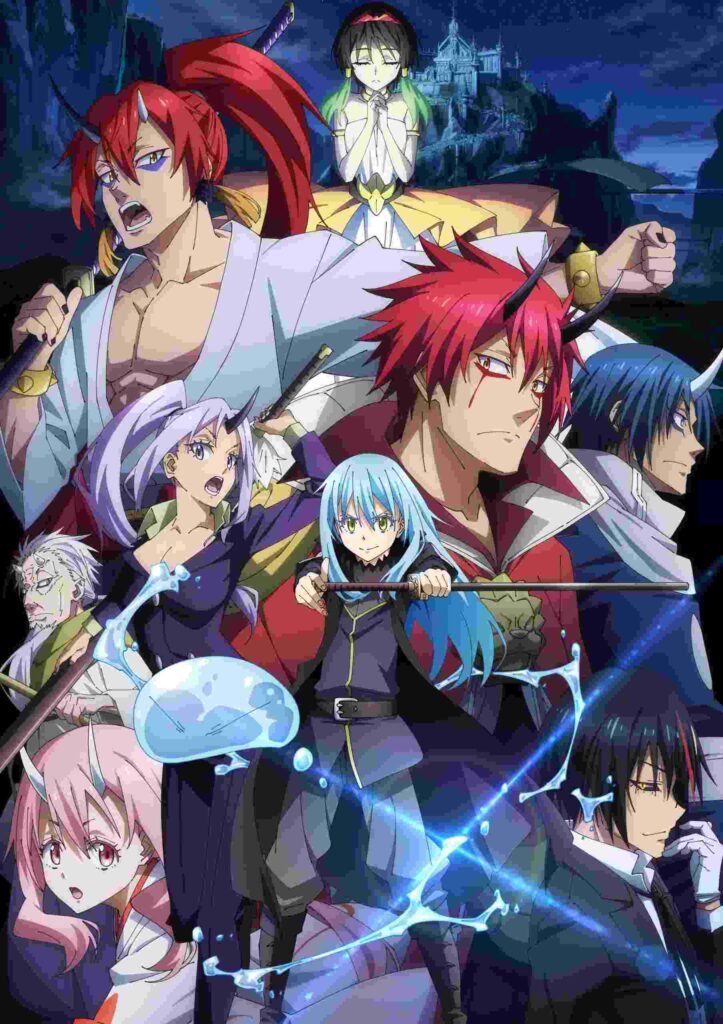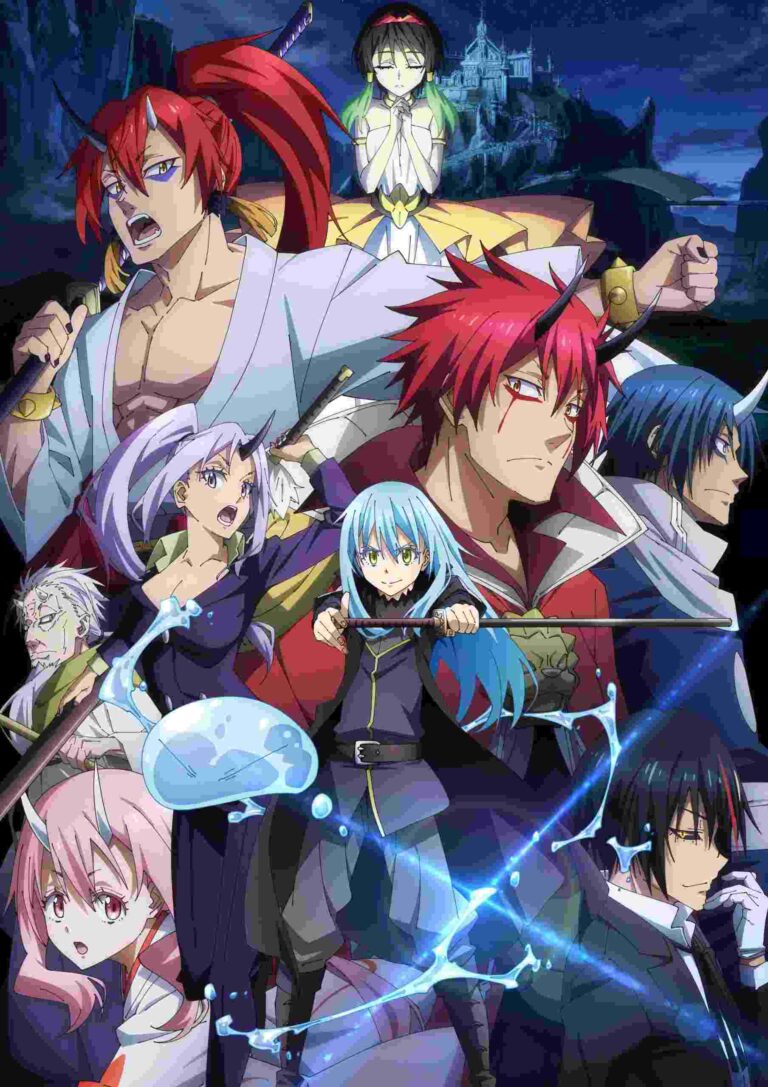 The official announcement for the cast in the movie is yet to happen, but we expect them to get revealed gradually. The leading voice cast is expected to be the same for the 2 seasons and new characters will get new voice casts.
That Time I Got Reincarnated is streaming on Crunchyroll and Funimation.