Violet Evergarden is a Japanese novel series written by Kana Akatsuki and illustrated by Akiko Takase. Violet Evergarden has an emotional plot from start to finish. It is filled with many sad moments, life lessons, and relatable quotes along the way. The Story goes on where a young girl named Violet Evergarden who was solely raised up as a human weapon, was used in Wars to decimate the enemy. However, getting caught in the severe bloodshed she loses both of her arms. She then settles into post-war life as a ghostwriter where she learns more about human emotions and also the meaning behind her former commander's final words to her.
Kyoto Animation published the first light novel on December 25, 2015. The 13 episode anime series was then aired between January and April in 2018 by Kyoto Animation. The novel won the Grand prize in the fifth Kyoto Animation Award's novel category in 2014. The series was also awarded the best animation at the 2019 Crunchyroll Anime Awards. A Second anime film, Violet Evergarden: THE MOVIE was later released on September 18, 2020.
Information
Violet Evergarden
Genre
Coming-of-age, fantasy, Romance
Written by
Kana Akatsuki
Illustrated by
Akiko Takase
Original run
December 25, 2015 – March 28, 2020
Volumes
4

Anime television series

Studio
Kyoto Animation
Original Network
Tokyo MX, TVA, ABC, BS11,HTB
Written by (series)
Reiko Yoshida
Episodes
13
Films

Violet Evergarden, Eternity and the Auto Memory Doll (2019)
Violet Evergarden: THE MOVIE (2020)

Streaming Platforms
Netflix
Violet Evergarden Plot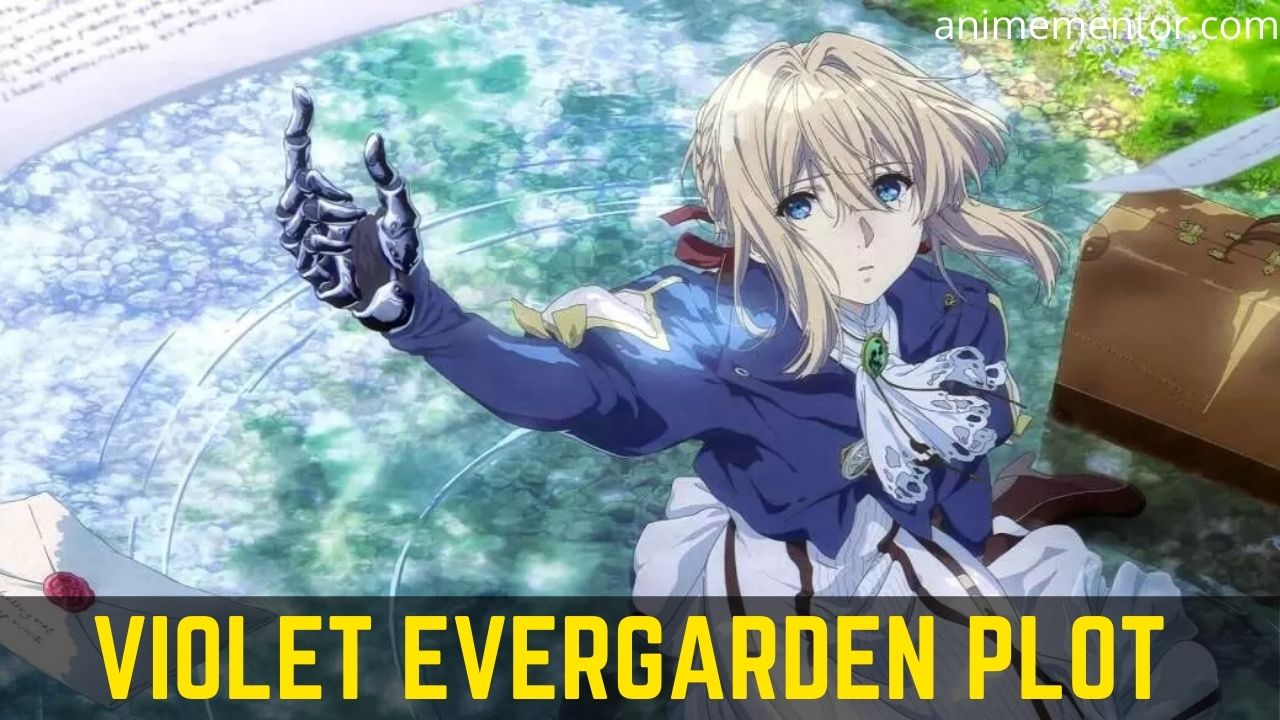 Violet Evergarden is the actual protagonist of the Violet Evergarden series. Violet is a former soldier who was enlisted in the Leidenschaftlich Army and fought in the War where she was treated as nothing more than a tool to win the War. The story is solely based on Violet herself, a former soldier who lost both of her arms in the war and is now experiencing the life after war.
After the great war, that finally came to an end the continent of Telesis slowly began to flourish again. Recovering from her wounds, Violet was brought up by Claudia Hodgins, the president of CH Postal Company. He was a good friend of Gilbert Bougainvillea, a major in the Leidenschaftlich Army, as well as Violet's former guardian who fought along with her on the battlefield.
Claudia attempts to help Violet take the first steps of her new life by bringing her to his Postal Company, where Violet learns to become an Auto Memory Doll-a ghostwriter for people who cannot write or are looking for help expressing their emotions in letters.
With the war over, her arms were replaced with advanced metallic prosthetics and she decides to become an
Auto Memory Doll only to learn the meaning of the words 'I love you which were Gilbert's last words to her before they both fainted on the battlefield. Violet makes her own decisions and follows her own path for the first time in her life. Becoming a ghostwriter, a trade that takes her on many adventures and also leads her to self-discovery about several human emotions.
Characters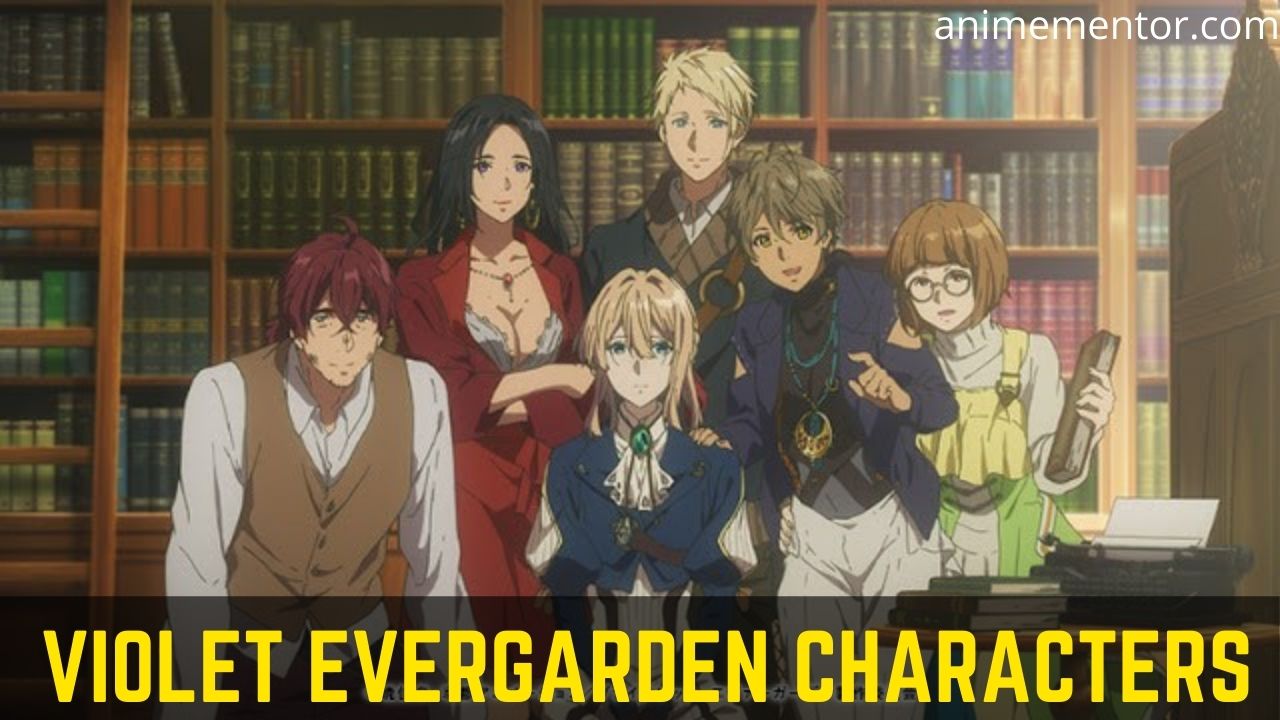 Violet Evergarden
Gilbert Bougainvillea
Dietfried Bougainvillea
Claudia Hodgins
Cattleya Baudelaire
Benedict Blue
Erica Brown
Iris Cannary
Luculia Marlborough
Charlotte Abelfreyja Drossel
Review
Violet Evergarden is brilliant storytelling and has excellent presentations of emotions. The story whirls, as Violet Evergarden goes on a number of adventures of learning to understand others' emotions as well as her own.
It grabs the audience's interest from the moment they click play. It makes one inherit the types of feelings they display which are beyond the reach of explanation. The concept of this anime is beautifully sad and alluring, as it teaches one many life lessons. Violet Evergarden is a good anime and has its own charm.