Yusei Matsui's Assassination classroom is a Japanese Science fiction comedy manga series that he wrote and illustrated. The whole series is about a powerful alien, based on an octopus creature who is called Koro-sensei by his students, promises that if they don't kill him within a year, he will destroy the Earth. He proposes to be a homeroom teacher for class E, which was the degraded kid's class throughout high school. The students do their hardest to assassinate him while in class because killing him would net them billions of yen, as the teacher had a huge bounty on his head.
Assassination classroom is one of the most popular manga series both in Japan and the US. From July 2012 to March 2016, the manga series was serialized in Shueisha's Weekly Shonen Jump magazine. Later, from January 9th, 2015 until June 30th, 2016 an anime adaptation of the manga was published. Funimation has acquired the rights to the anime series. Both the anime and the manga had received a lot of excellent feedback and had sold over 25 million copies.
Anime Information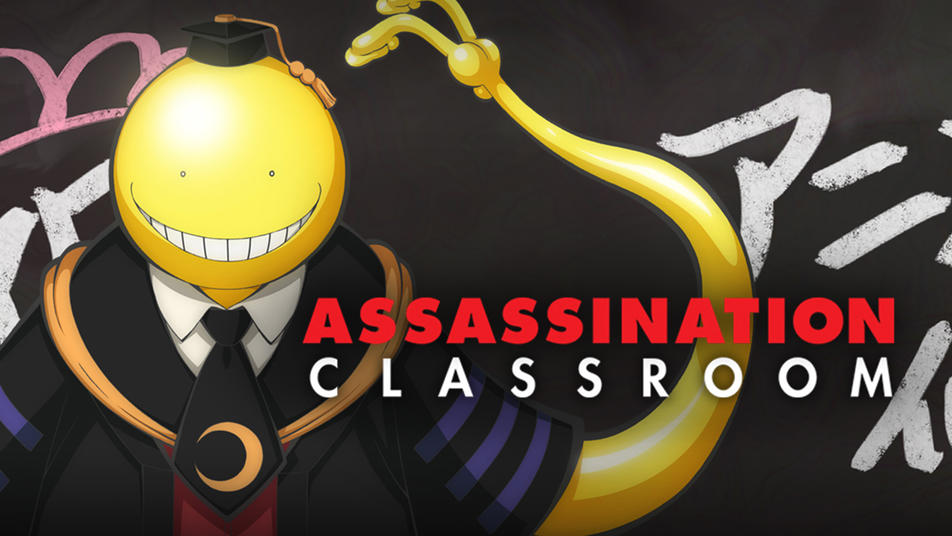 | | |
| --- | --- |
| Genre | Action, Sci-Fic, Comedy |
| Written by | Yusei Matsui |
| Illustrated by | Yusei Matsui |
| Written by (series) | Makoto Uezu |
| Directed by | Seiji Kishi |
| Studio | Lerche |
| Licensed by | Funimation, Madman Entertainment, Muse Communication |
| Volumes | 21 |
| Original Network | Fuji TV |
| Original run | January 9, 2015 – June 30, 2016 |
| Episodes | 47 + 1 OVA |
Plot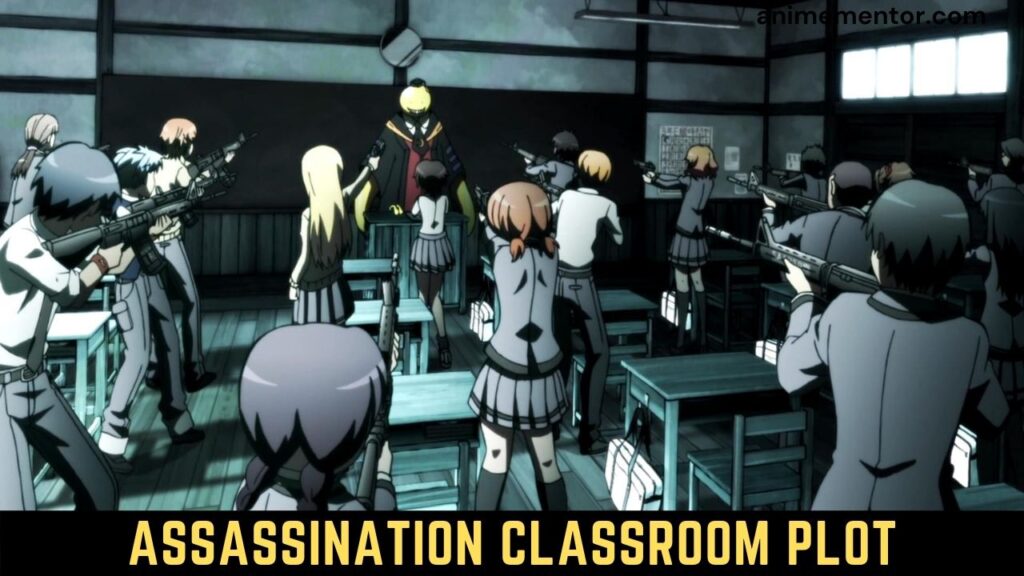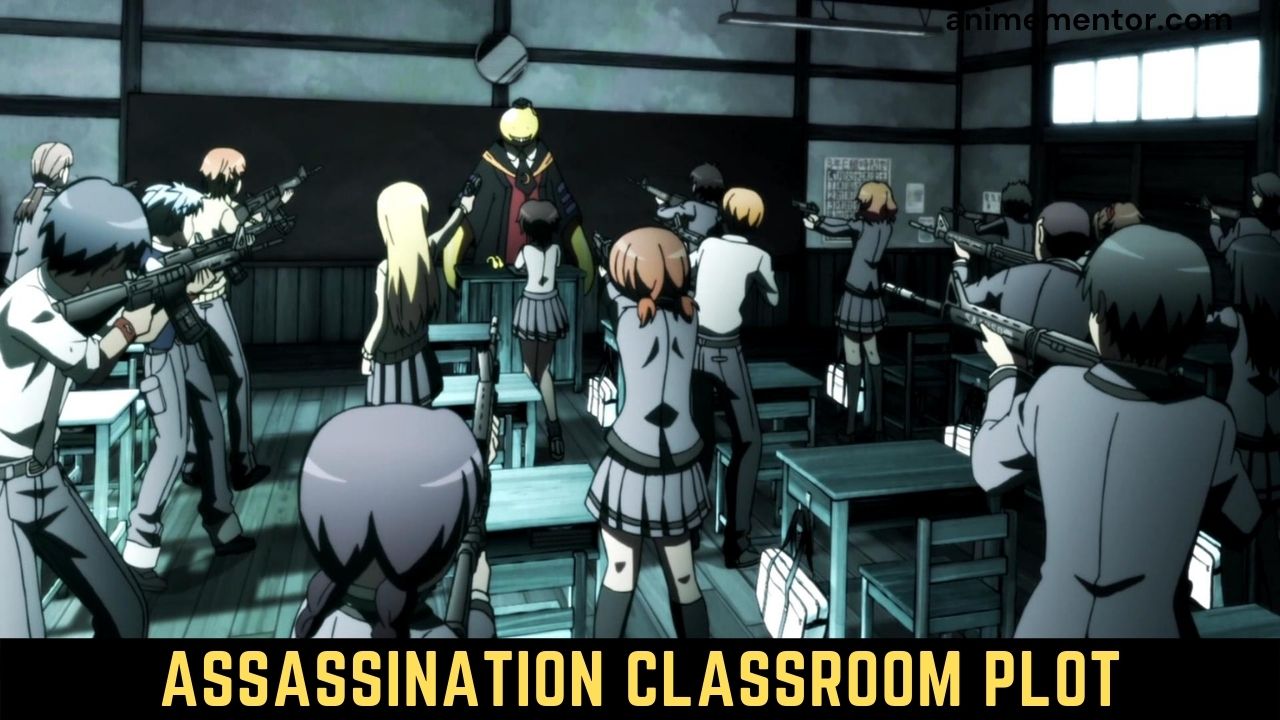 A strong creature that looks like a cross between an octopus and an alien is threatening the Earth. With his tremendous power, he shattered 70% of the moon, eternally transforming it into the shape of a Crescent moon. A bright yellow smiling-faced creature offers the entire world a deal: kill him within a year or he will demolish the planet. Regardless he also volunteers to be the homeroom teacher of class E, which was the worst class in the entire Kunugigaoka Junior high school.
If the kids in class E are successful in killing Koro-sensei, the Japanese government promised them a reward of 100 billion yen.
The students make every effort to eliminate him during class, but this has proven to be a near-impossible feat, due to his inhuman skills, including the ability to travel at Mach 20. In between the plot's twists and turns, there's a lot of mayhem. It's a lot of fun to see. It's also heart-warming to see Koro sensei's bonding with his students. Despite the fact that the entire series is full of twists and turns as well as humor, the ending however is terribly sad when they have to part ways.
Characters: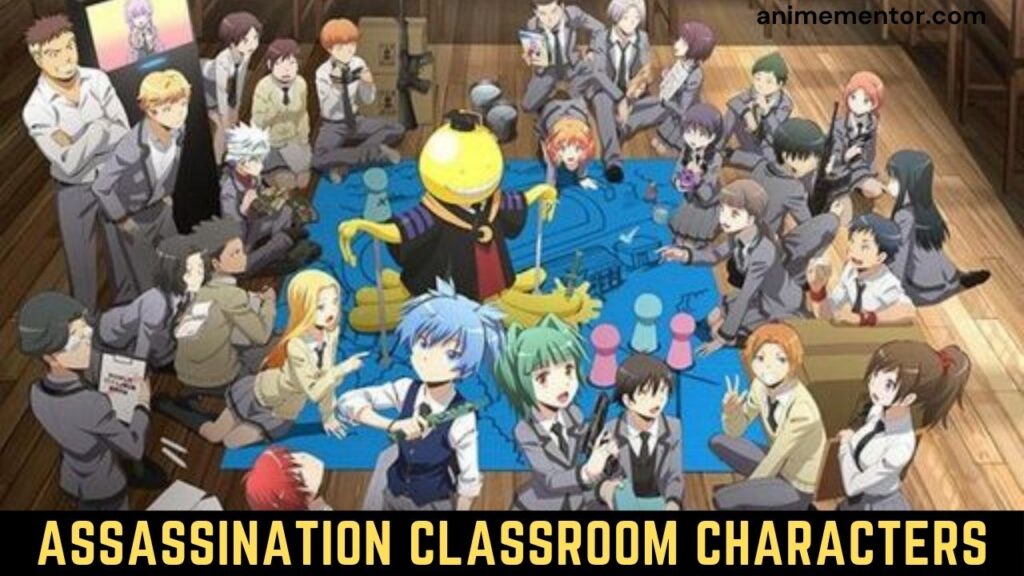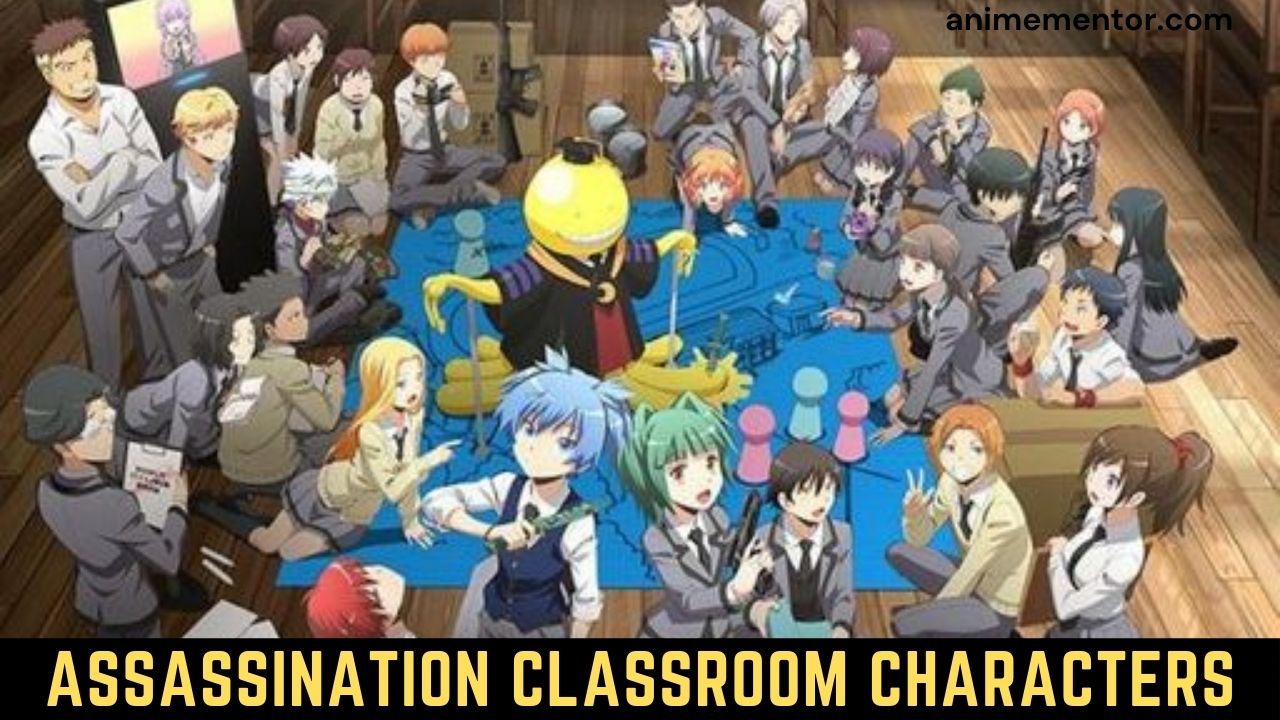 Nagisa Shiota
Koro Sensei
Akabane Karma
Irina Jelavić
Tadaomi Karasuma
Hiroto Maehara
Ritsu
Yuuma Isogai
Rinka Hayami
Yukiko Kanzaki
Ryunosuke Chiba
Itona
Toka Yada
Yomohito Sugina
Manami Okuda
Ryouma Terasaka
Rio Nakamura
Kaeda Kayano
Hinata Okano
Megu Kataoka
Kotaro Takebayashi
Aguri Yukimura
Taiga Okajima
Sumire Hara