"Mashle: Magic and Muscles" is an engaging japanese manga series created by Hajime Kōmoto. This captivating series was serialized in Shueisha's Weekly Shōnen Jump magazine from January 27, 2020, to July 3, 2023, spanning a total of 17 tankōbon volumes. A-1 Pictures produced an anime television series adaptation, which aired from April to July 2023, and a second season is scheduled for January 2024.
The manga series has achieved considerable success and popularity, with over 5 million copies in circulation as of April 2023. It received positive reception and was nominated for the 67th Shogakukan Manga Award in the shōnen category. The anime adaptation has also garnered attention, ranking fifth on the Simeji Ranking website's poll of the top 10 favorite anime of the first half of 2023.
Mashle: Magic and Muscles Wiki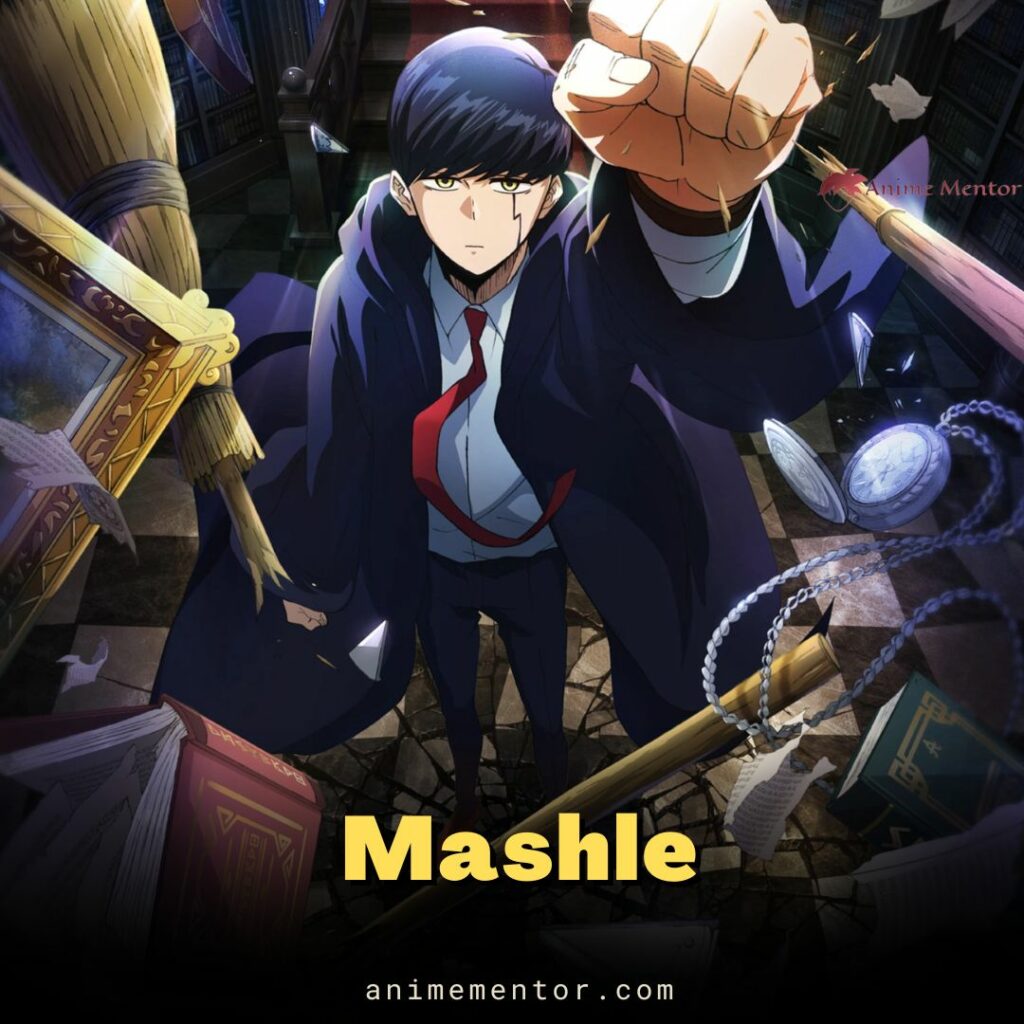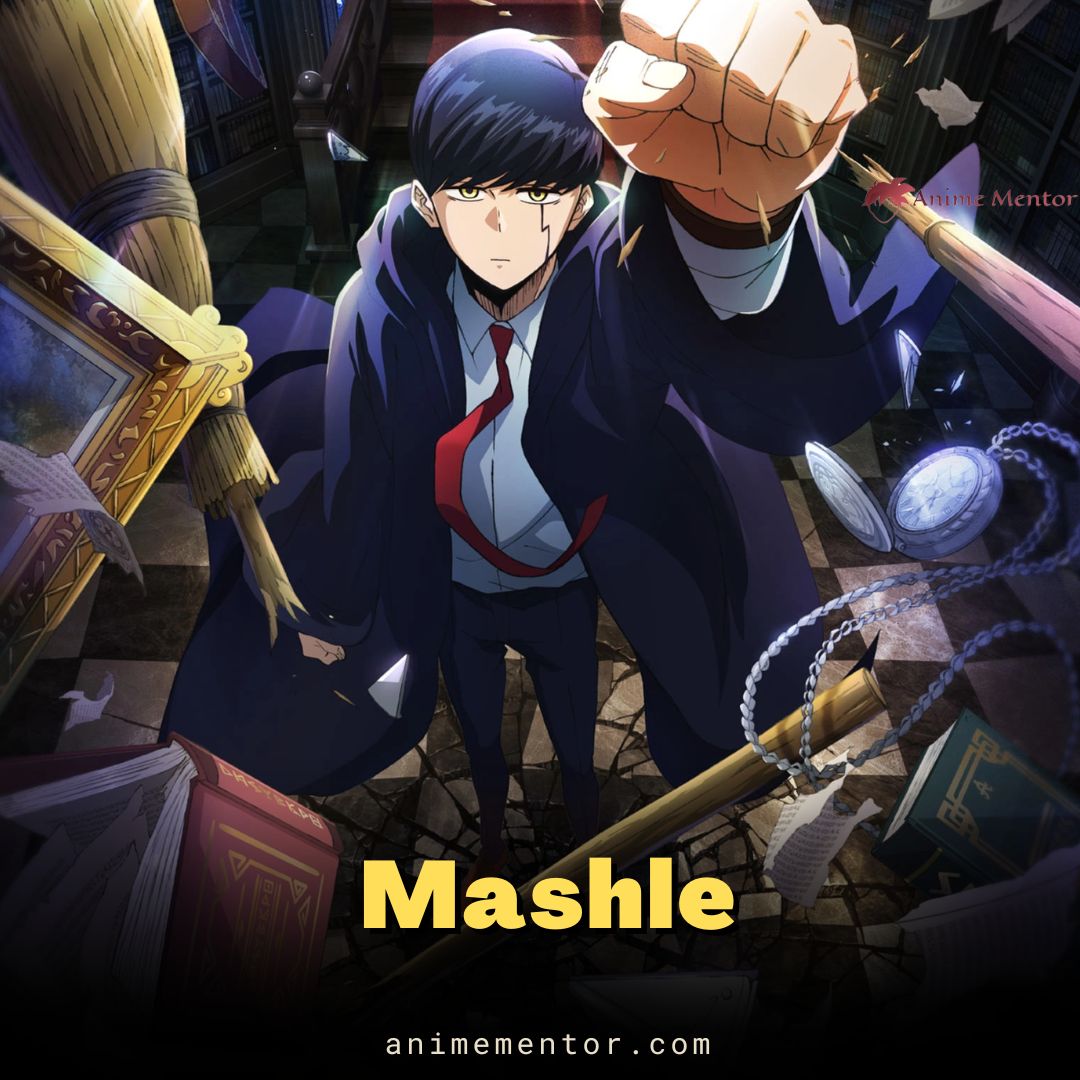 | | |
| --- | --- |
| Genre | Adventure, Comic, Magic, fantasy |
| Written by | Hajime Kōmoto |
| Published by | Shueisha |
| English publisher | Viz Media |
| Imprint | Jump Comics |
| Magazine | Weekly Shōnen Jump |
| Demographic | Shōnen |
| Original run | January 27, 2020 – July 3, 2023 |
| Volumes | 17 |
| Directed by | Tomoya Tanaka |
| Produced by | Souta FuruhashiTakao ShimazakiDiana Lu |
| Music by | Masaru Yokoyama |
| Studio | A-1 Pictures |
| Licensed by | Aniplex of America |
| Original network | Tokyo MX, GTV, GYT, BS11 |
| Original run | April 8, 2023 – present |
| Episodes | 12 |
Mashle: Magic and Muscles Plot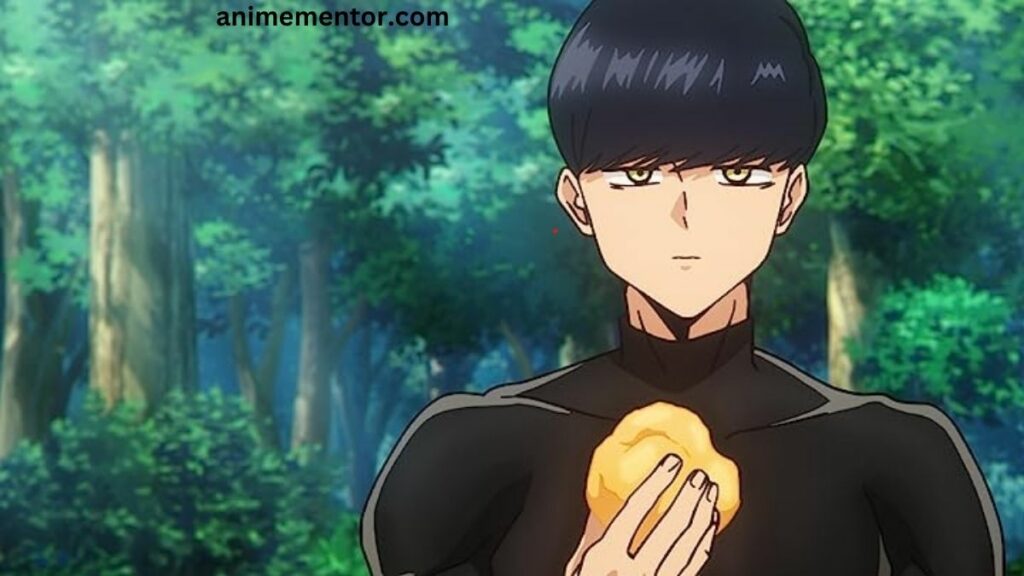 "Mashle: Magic and Muscles" is a story set in a world where magic is everything. The main character, Mash Burnedead, is unique because he has no magical powers. Instead, he relies on his incredible physical strength.
Mash's goal is to live a peaceful life alongside his adoptive father, but to achieve that, he must attend the prestigious Easton Magic Academy and become a Divine Visionary, a title reserved for the academy's most exceptional students. Despite his lack of magic, Mash decides to enroll in the academy, determined to prove that physical strength can surpass magical powers.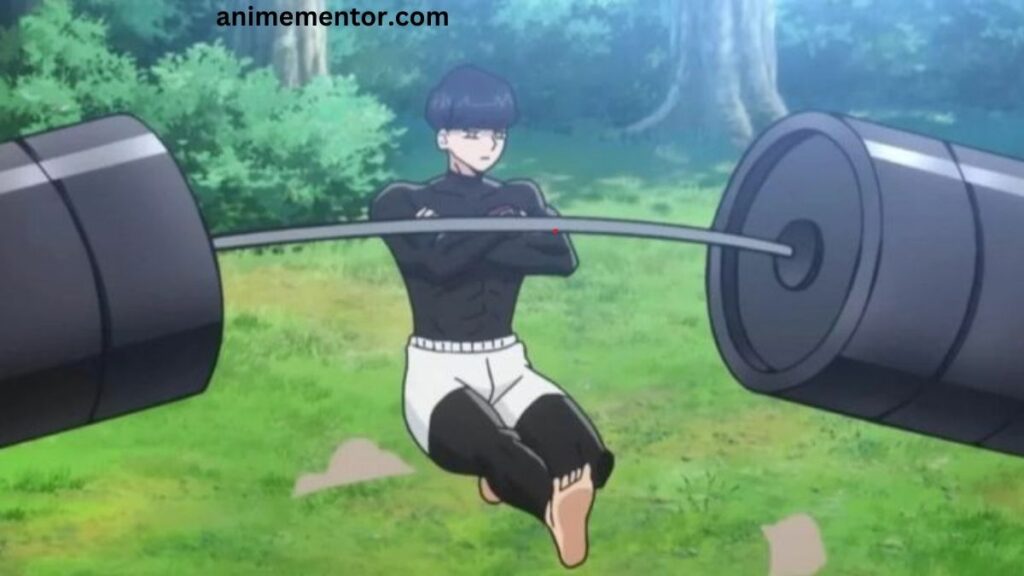 Throughout his time at Easton Magic Academy, Mash encounters various challenges and adversaries who rely solely on their magical abilities. However, he surprises everyone by defeating them with his sheer physical might and unwavering determination. Along the way, Mash unravels mysteries about his own origins and discovers the true essence of magic in his world.
Mashle: Magic and Muscles Characters
Mash Burnedead: The main protagonist of the series. Mash lacks magical abilities but possesses incredible physical strength. He is determined to prove that strength can triumph over magic and strives to become a Divine Visionary.
Lance Crown: The student council president of Easton Magic Academy. Initially, Lance looks down on Mash due to his lack of magic. However, after witnessing Mash's strength, he becomes fascinated by him and forms a unique bond.
Sarna: A fellow student at Easton Magic Academy and one of Mash's classmates. Sarna possesses magical abilities and initially underestimates Mash. However, she gradually develops respect and admiration for his strength.
Finn: Another classmate of Mash at the academy. Finn is known for his powerful magical abilities and serves as one of Mash's rivals. Despite their differences, he recognizes Mash's strength and shares a complex relationship with him.
Roug: A strong and skilled student at Easton Magic Academy. Roug views magic as the ultimate power and initially sees Mash as a threat to his belief system. However, their encounters challenge his perspective on strength and magic.
Headmaster Olcan: The headmaster of Easton Magic Academy. He plays a significant role in guiding Mash's journey and holds knowledge about the true nature of magic in their world.
Examplar Knights: A group of elite magic users who serve as protectors of the kingdom. They become involved in the story as Mash's adventures progress, and their encounters with him further explore the dynamics of magic and strength.
Mashle: Magic and Muscles Voice Actors
Here is the list of characters, their respective roles (main or supporting), and their Japanese voice actors in Mashle:
Main Characters:
Finn Ames: Voiced by Reiji Kawashima
Dot Barrett: Voiced by Takuya Eguchi
Mash Burnedead: Voiced by Chiaki Kobayashi
Lance Crown: Voiced by Kaito Ishikawa
Lemon Irvine: Voiced by Reina Ueda
Supporting Characters:
Rayne Ames: Voiced by Yuuki Kaji
Olore Andrew: Voiced by Kenji Nomura
Wahlberg Baigan: Voiced by Mugihito
Regro Burnedead: Voiced by Cho
Lauren Cabasse: Voiced by Ikumi Hasegawa
Lloyd Cavill: Voiced by Yuusuke Shirai
Brad Coleman: Voiced by Katsuyuki Konishi
Farman Cregos: Voiced by Yutaka Aoyama
Anna Crown: Voiced by Riona Imaizumi
Love Cute: Voiced by Aoi Koga
Rhodes Eamus: Voiced by Taito Ban
Milo Genius: Voiced by Shuuichirou Umeda
Shuen Getsuku: Voiced by Shouta Hayama
Innocent Zero: Voiced by Shinichiro Miki
Silva Iron: Voiced by Toshiki Masuda
Claude Lucci: Voiced by Shinnosuke Tachibana
Bless Minister: Voiced by Hiroshi Naka
Wirth Mádl: Voiced by Kento Itou
Narrator: Voiced by Hiroaki Hirata
Tom Noels: Voiced by Wataru Komada
Jon Pierre: Voiced by Satoru Itou
Abyss Razor: Voiced by Hiroki Nanami
Ansa Shinri: Voiced by Kengo Kawanishi
Terry: Voiced by Taketora
Abel Walker: Voiced by Yuuichirou Umehara
Cell War: Voiced by Natsuki Hanae
Where to Watch Mashle?
Mashle is available to watch on Crunchyroll and Amazon Prime Video. You can also watch it for free with ads on Crunchyroll.