Frieren: Beyond Journey's End (Sōsō no Furīren) is a Japanese manga series written by Kanehito Yamada and illustrated by Tsukasa Abe. It has been serialized in Shogakukan's Weekly Shonen Sunday since April 2020 and has been collected into eleven tankōbon volumes as of September 2023.
The story follows Frieren, an elven mage who was part of a legendary party of adventurers that defeated the Demon King. Due to her long lifespan, she outlives her human companions and embarks on new journeys across the land while reflecting on her past adventures and the relationships she had formed.
The manga has won several major awards, including the 14th Manga Taisho Award in 2021. It was also nominated for the Tezuka Osamu Cultural Award and Kodansha Manga Award. As of September 2023, 'Frieren' has over 10 million copies in circulation.
An anime television series adaptation by Madhouse is scheduled to premiere in September 2023.
Frieren Wiki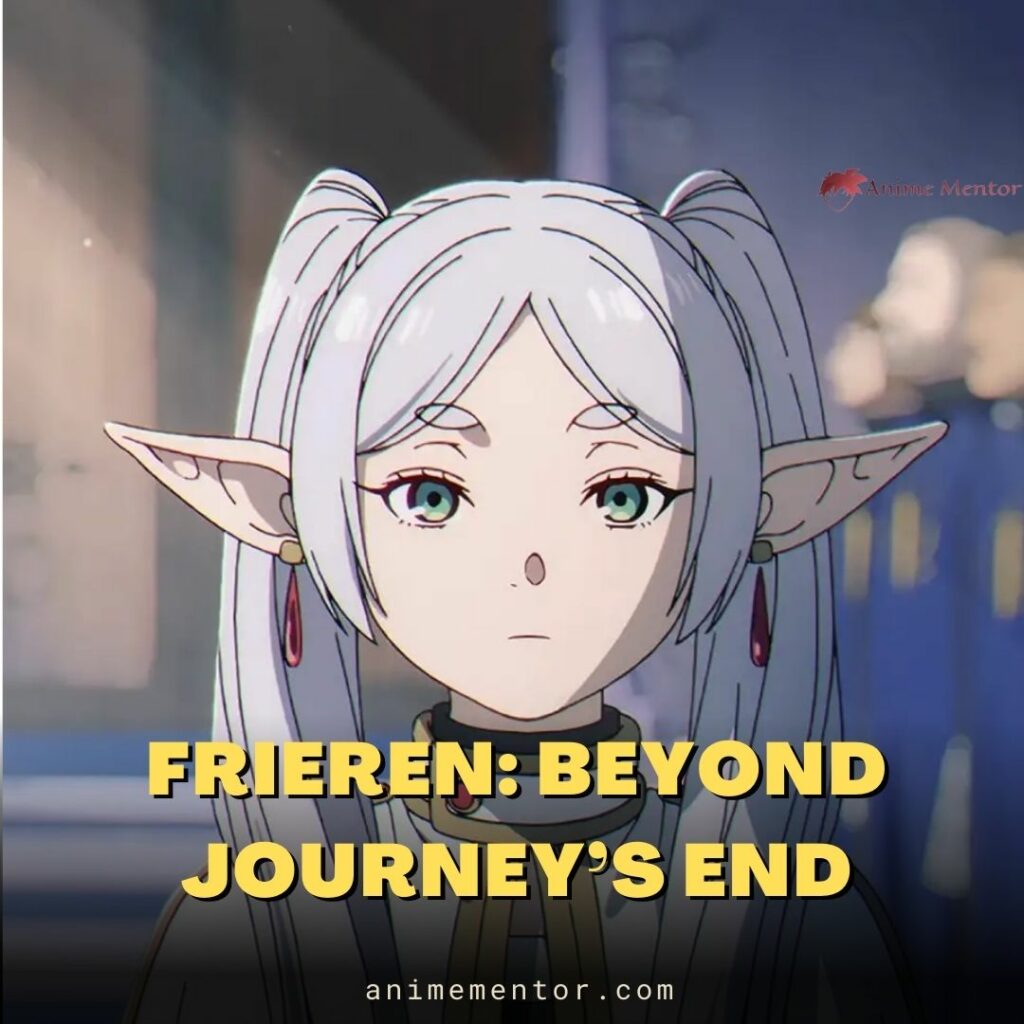 | | |
| --- | --- |
| Genre | Adventure, Drama, Fantasy |
| Written by | Kanehito Yamada |
| Illustrated by | Tsukasa Abe |
| Published by | Shogakukan |
| Magazine | Weekly Shōnen Sunday |
| Demographic | Shōnen |
| Original run | April 2020 – present |
| Volumes | 11 |
| Directed by | Keiichirō Saitō |
| Music by | Evan Call |
| Studio | Madhouse |
| Licensed by | Crunchyroll, Muse Communication |
| Released | September 2023 – scheduled |
Frieren Plot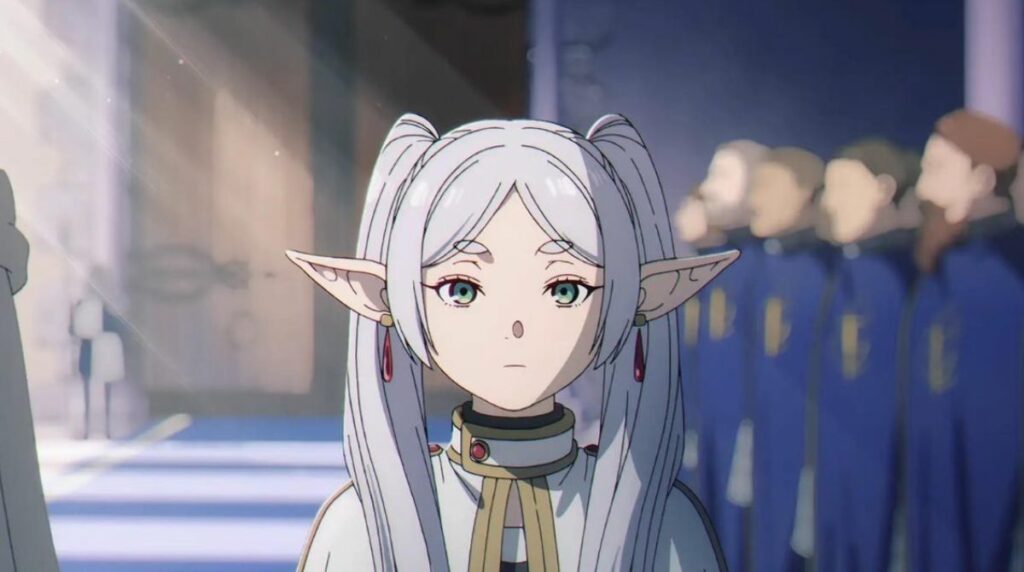 Frieren is an elven mage who was part of a legendary party of adventurers that defeated the Demon King and brought peace to the land after a ten-year quest. Her fellow heroes included Himmel, a human warrior; Eisen, a dwarven fighter; and Heiter, a human priest.
Due to her long elven lifespan, Frieren's sense of time is different than humans. She views the ten years with Himmel's party as a fleeting experience. After they defeat the Demon King, the party disbands and goes their separate ways.
Frieren promises to reunite with her comrades in 50 years to watch the Era Meteors meteor shower that occurs once every half-century. When Frieren returns after 50 years, she finds her human companions aged while she remains youthful.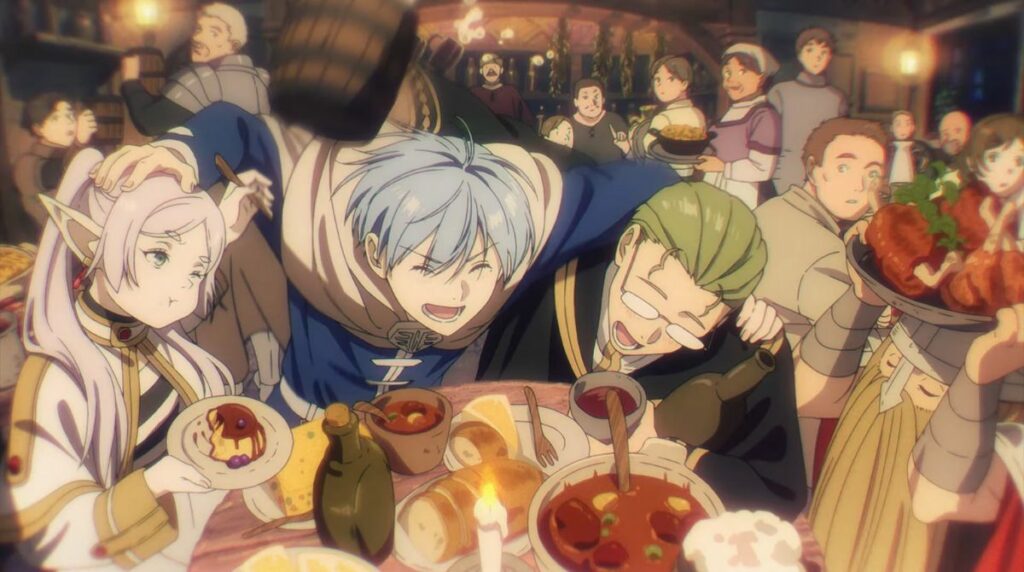 After one last adventure with the now elderly Himmel to view the meteor shower, he passes away from old age. Frieren expresses regret about not getting to know Himmel better during their journey.
She then visits Eisen and Heiter, her other surviving companions. Heiter asks Frieren to care for Fern, an orphaned child he adopted.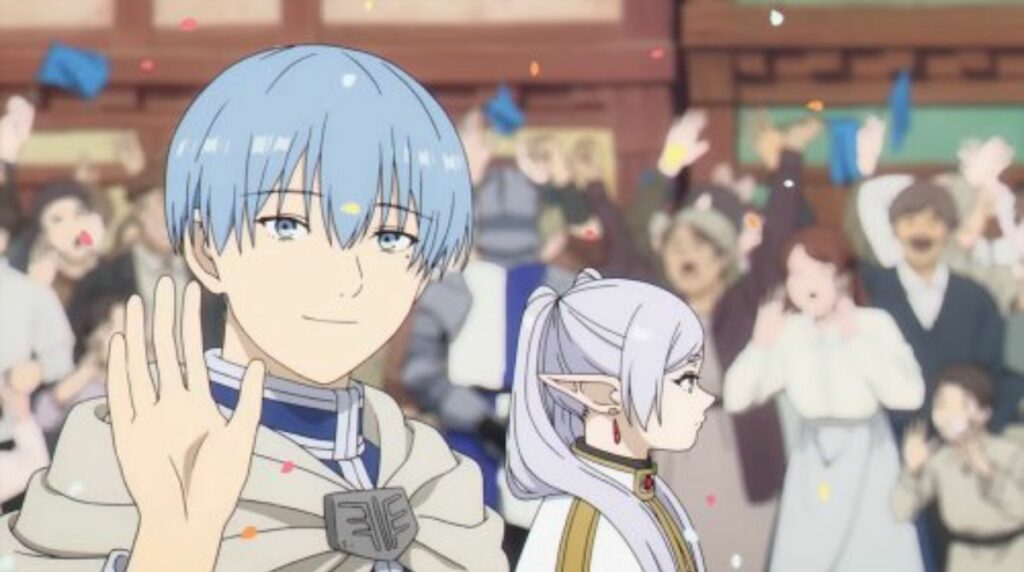 Frieren embarks on a new journey with Fern to learn more about humans and fulfill Himmel's last wishes, all while pursuing her passion for magic. Her perspective as an immortal elf who outlives her human friends shapes the themes of life, death, and grief.
Frieren Cast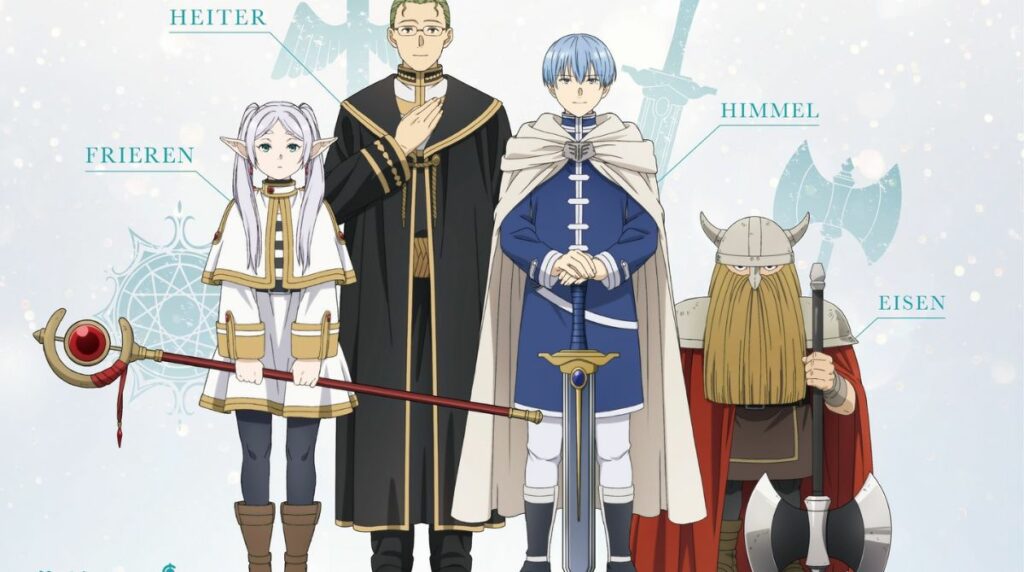 Frieren- Voiced by: Atsumi Tanezaki – An elven mage who outlives her human companions from her adventuring days.
Himmel – Voiced by: Nobuhiko Okamoto – A human hero and member of Frieren's original party who dies of old age.
Heiter – Voiced by: Hiroki Tōchi – The human priest of Frieren's party who adopts the orphan Fern.
Eisen- Voiced by: Yōji Ueda – A dwarf warrior from Frieren's original party who declined joining her new journey due to old age.
Fern – Voiced by: Kana Ichinose – An orphaned human child adopted by Heiter who becomes Frieren's apprentice.
Star- Voiced by: Chiaki Kobayashi – A young warrior who joins Frieren's new journey in Eisen's place.
Sein – A village monk who joins Frieren's party. He has vices like alcohol, gambling, etc. but leaves to find his missing friend.
Flamme – A legendary human wizard who mentored Frieren and created humanity's magic. She protected Frieren from a demon attack in the past.
Serie – An ancient elven wizard who taught Flamme. She is considered the closest to the Goddess and established the Continental Magic Association. She disagrees with Flamme and Frieren's peaceful ways.
Frieren: Beyond Journey's End Anime Release Date
The Frieren anime television series adaptation produced by Madhouse is set to premiere on September 29, 2023. It will air on Nippon TV's Kin'yō Road Show programming block as the first ever series to do so, before moving to the network's Friday Anime Night block for future episodes. Frieren – episode 1 (2 hours) + 24 episodes.
Where to Watch Frieren: Beyond Journey's End?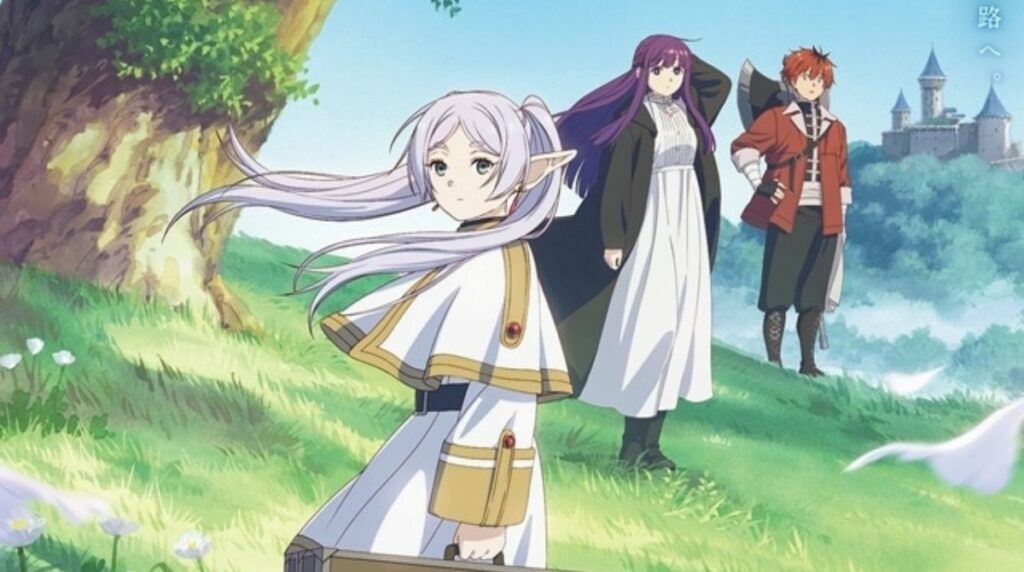 Crunchyroll has licensed the series for streaming outside of Asia. This includes North America, South America, Europe, Africa, and Oceania (except Southeast Asia). Crunchyroll will simulcast the anime with subtitles as it airs in Japan.
Muse Communication has licensed the series in Southeast Asia. This includes Singapore, Malaysia, Indonesia, Philippines, Thailand, and Vietnam. Viewers in these regions will be able to watch the anime on Muse Communication's streaming platforms. Specific platforms may vary by country.
In Japan, the anime will air on Nippon TV's television channels and also be available for streaming on the network's official platforms.