One of Natsuki Takaya's main characters from the Fruits Basket anime series is Kyo Sohma, who carries the evil Cat zodiac spirit. He is Kazuma Sohma's adopted son, who raised him after his own father disowned him after blaming him for his mother's passing. Even though Kyo the cat is a member of the zodiac, he is not listed with the other animals. He also harbors a bitter grudge against Yuki Sohma, the rat who serves as his adversary.
We get to see Kyo's character development and transformation as he relocates into Shigure Sohma's residence. The improvement is partly attributable to Tohru Honda, an optimistic orphan who daily improves the environment for the Sohma family.
In the anime series' Japanese adaptation, Kyo is voiced by Kyosuke Ikeda, as a child, and Tomokazu Seki, as a teenager from the original Fruits Basket. Later, Asuna Tomari (as a child) and Yuma Uchida(as a teen) from the new Fruits Basket provided the voices for Kyo.
Kyo Sohma Wiki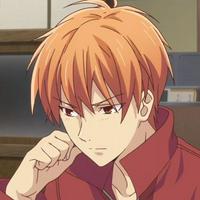 | | |
| --- | --- |
| Full Name | Kyo Sohma |
| Gender | Male |
| Age | 16-17 |
| Height | 5'7 ft |
| Weight | 56 Kg |
| Hair color | Orange |
| Eye color | Orange |
| Blood type | A |
| Occupation | Student |
| Origin | Fruits Basket |
| Family | Kazuma Sohma (adoptive father) |
| Cursed year | Cat |
Appearance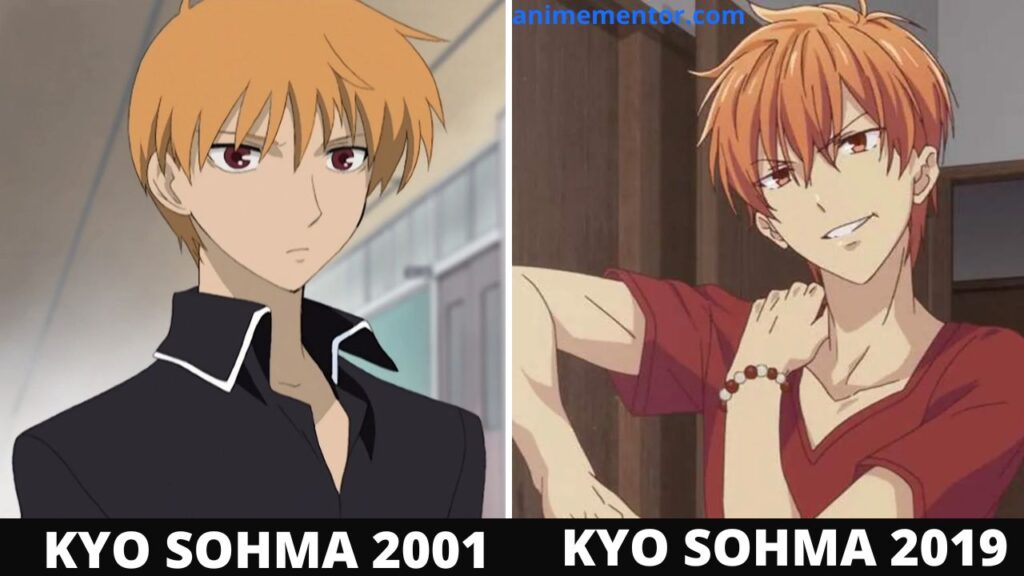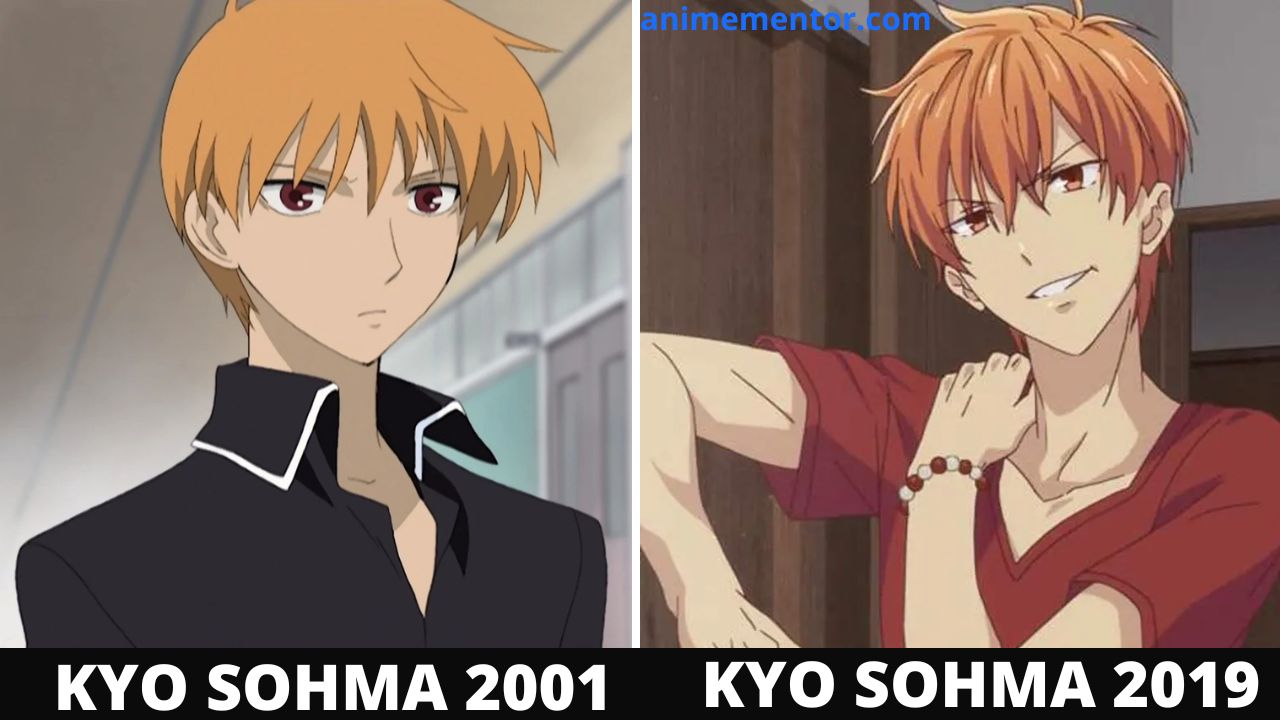 In contrast to Yuki Soma, Kyo is a young man who is fairly tall and strong and who is also regarded as being very attractive.
He has cowlicks that protrude from his head and are softly spiked in bright orange. His keen, almost cat-like eyes frequently take on a slit-like appearance.
When in school, Kyo dresses in the typical school uniform, which consists of a white collar and edging around a blue sweater with a white shirt underneath. Kyo enjoys dressing in his school uniform with the buttons undone and no necktie, unlike other kids.
Additionally, he always and without fail wears a pair of red and white just beads on his left wrist to protect himself from being exposed to his original self which is a huge grotesque and foul-smelling monster.
Personality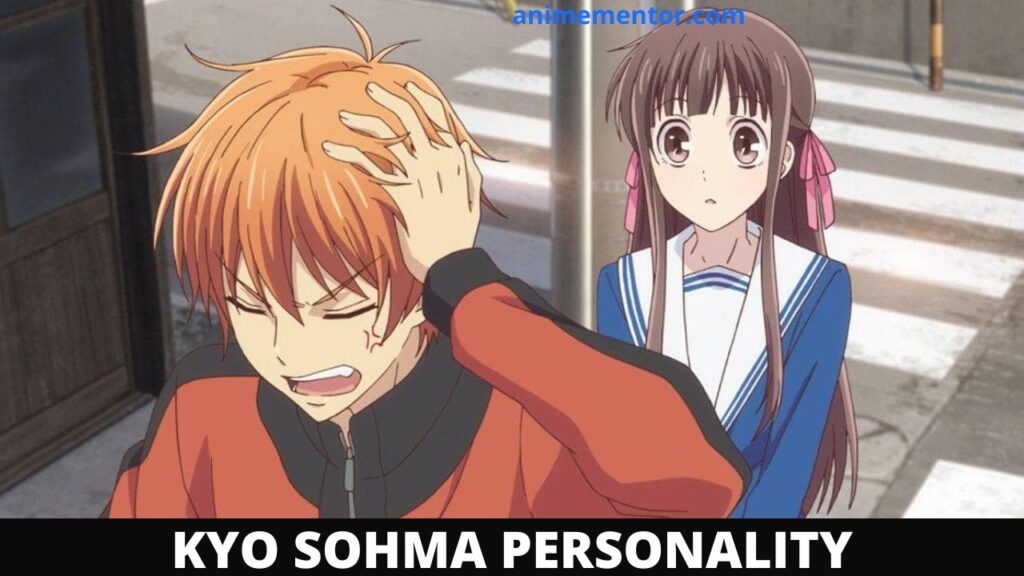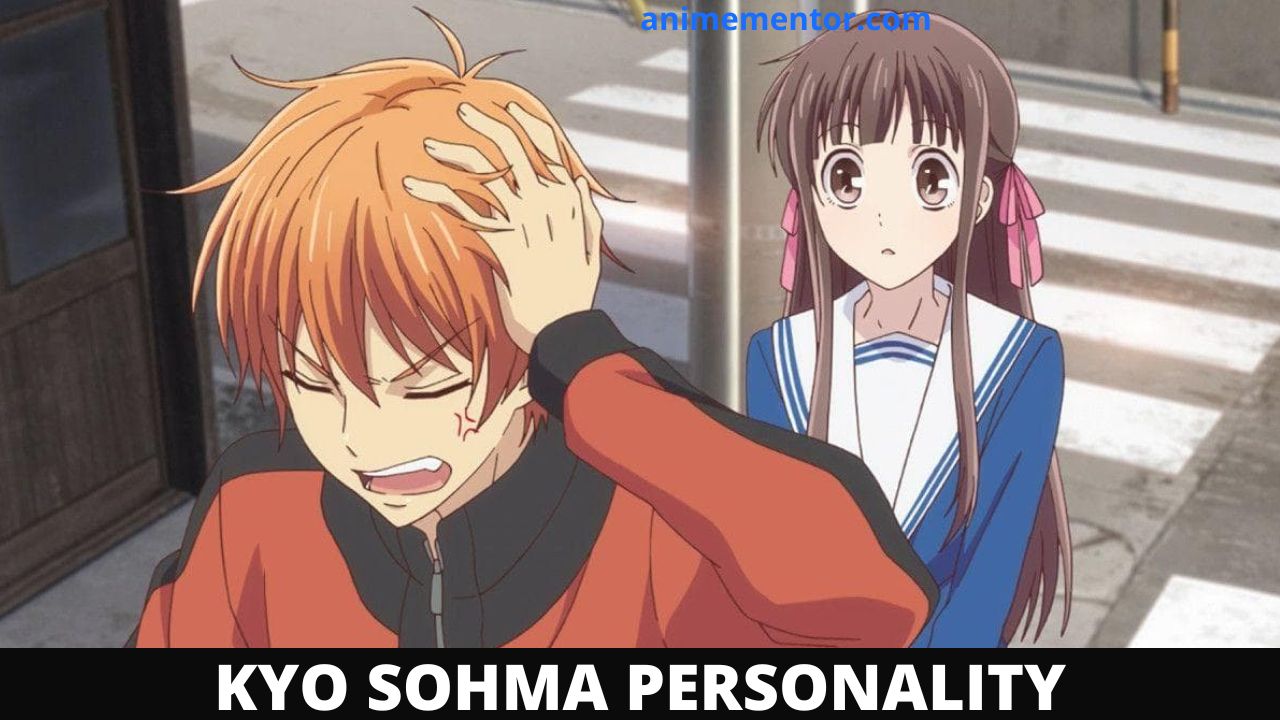 Kyo has a reputation for being irritable but also full of charisma. Kyo, in contrast to Yuki, is neither hesitant nor uneasy among people. But when girls approach him to profess their love for him, he does become uncomfortable.
Kyo always shows Tohru his sensitive side, just like Yuki and other Somas do when they admire Tohru Honda's positive energy. As time goes by, Kyo begins to feel a romantic attraction toward Tohru. He sees Tohru in a new light, as a companion who he can see him spending his future with.
Kyo seems more aggressive than Yuki. He often rants at people in public, but he is also rather selfless. And without even him realizing it, he gains more popularity and friends as a result.