In the Fruits Basket anime series, Tohru Honda or Honda Tohru is the lead character. She attends Kaibara Municipal High School as a student. She is also the lone child of the late Kyoko and Katsuya Honda. Tohru's upbeat optimism, sense of altruism, and deep empathy for others have earned her a strong reputation. She does, however, occasionally seem clumsy as well. She is also incredibly self-sufficient, as evidenced in the series when she accepts work as an office janitor to pay for her school dues and prevent being a dirty burden on her relatives.
She learns about the mysterious family curse after meeting Yuki, Kyo, and Shigure Somas, and she tries to do whatever she can in her power to save the Somas from destruction.
Tohru Honda was originally voiced by Yui Horie from the 2001 edition of Fruits Basket in the Japanese version of the anime series, but Manaka Iwami later took over the role for the 2019 update.
Tohru Honda Wiki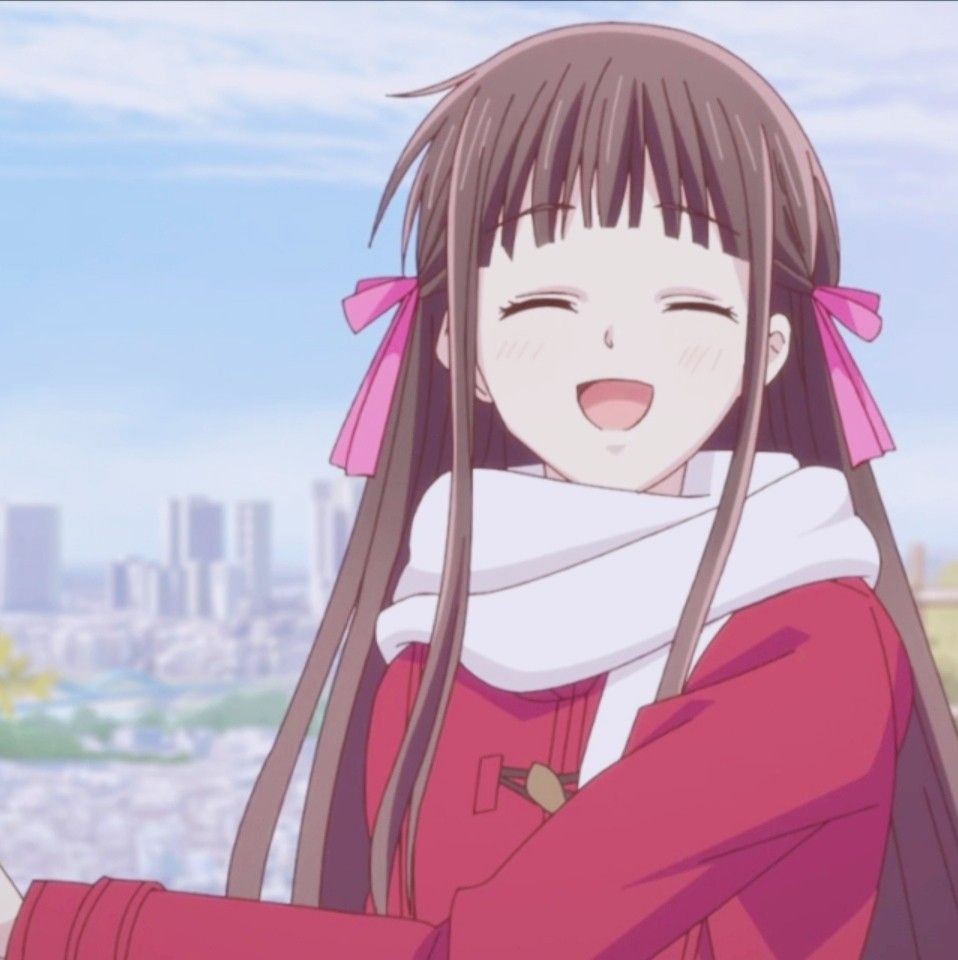 | | |
| --- | --- |
| Full Name | Tohru Honda |
| Gender | Female |
| Age | 17 |
| Height | 156.7 cm |
| Weight | 46 kg |
| Hair color | Brown |
| Eye color | Brown-blue |
| Blood type | O |
| Year | Dog |
| Occupation | Student |
| Family | Kyoko Honda (mother) Katsuya Honda (father) |
Appearance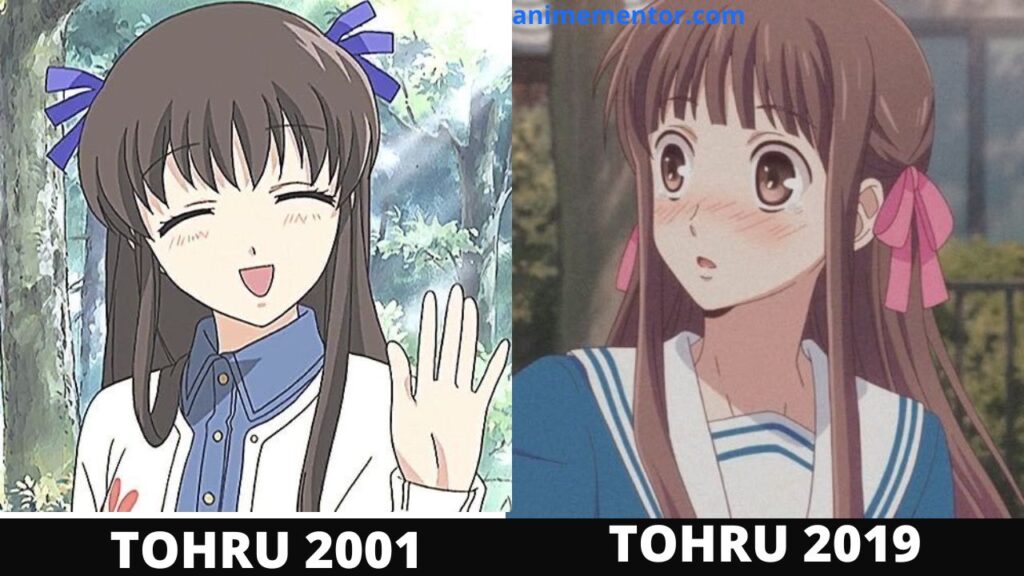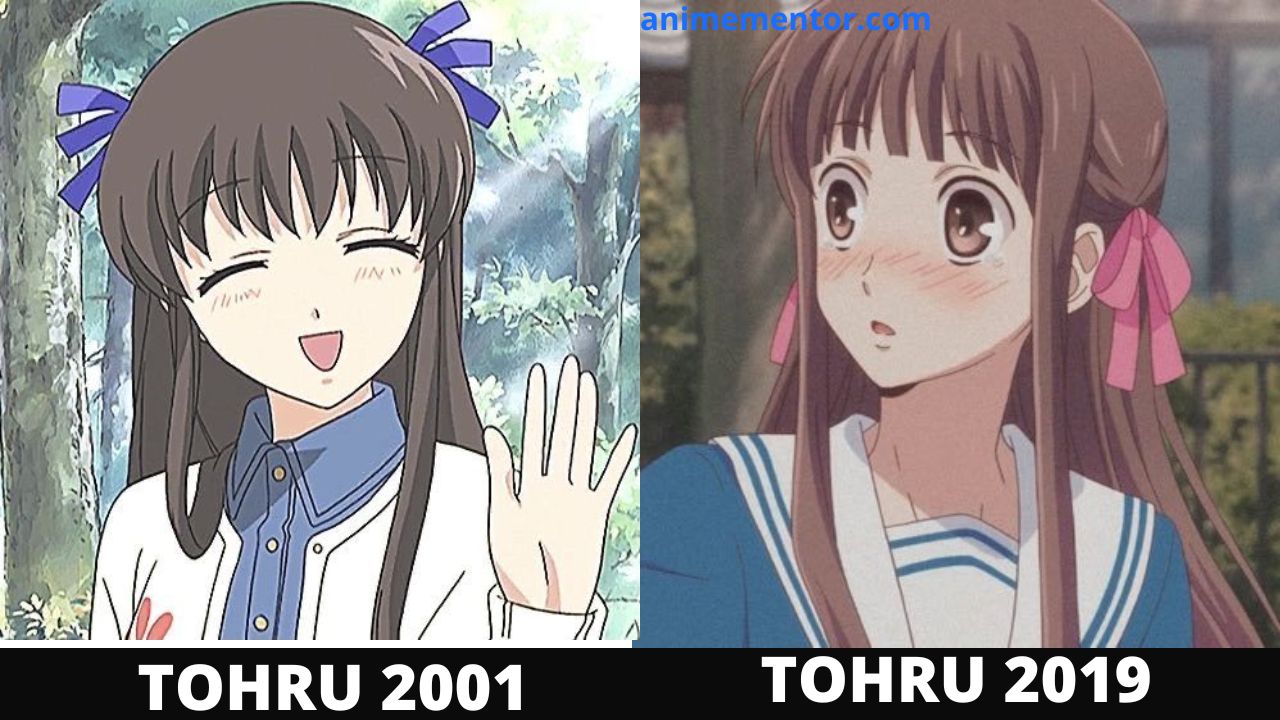 The initial character made for this series was Tohru Honda. She is a fair-skinned, thin, average-height girl who is praised for having an innocent appearance. She had blue-brown eyes and brown hair. People gravitate toward her because of her personable and endearing vibe and beauty. She frequently sports bows in her hair, most of them are pink or yellow. Outside of school, she either wears her hair loose, in braids, pigtails or a ponytail.
Her school dress is a traditional Japanese uniform in the form of a naval outfit. The uniform appears to be a white and blue blouse with a blue jacket, and a blue miniskirt with pleats and ruffles at the hem.
She is wearing brown slip-on shoes with navy blue socks that reach her mid-shin. It is the attire she wears most frequently throughout the series.
Personality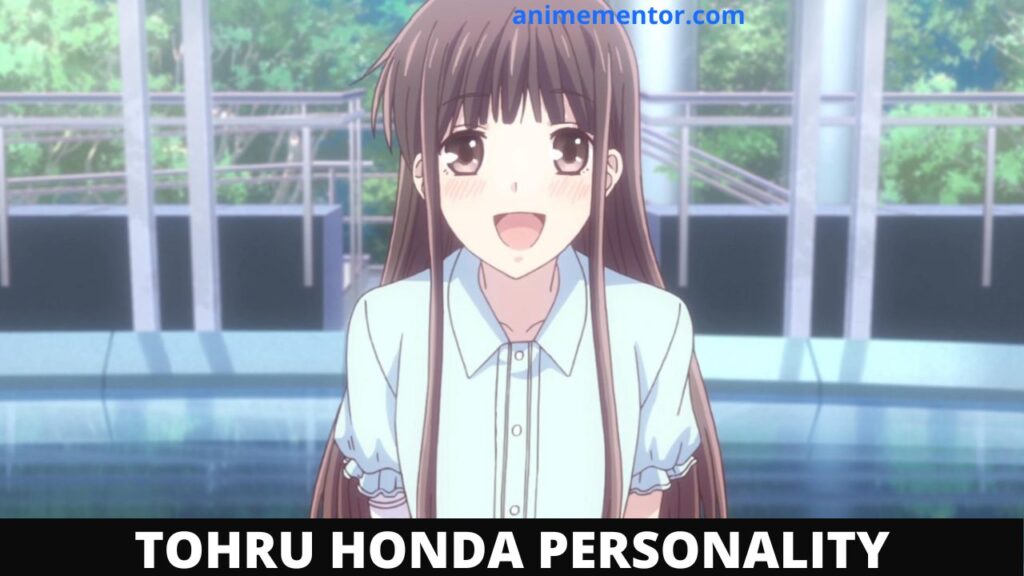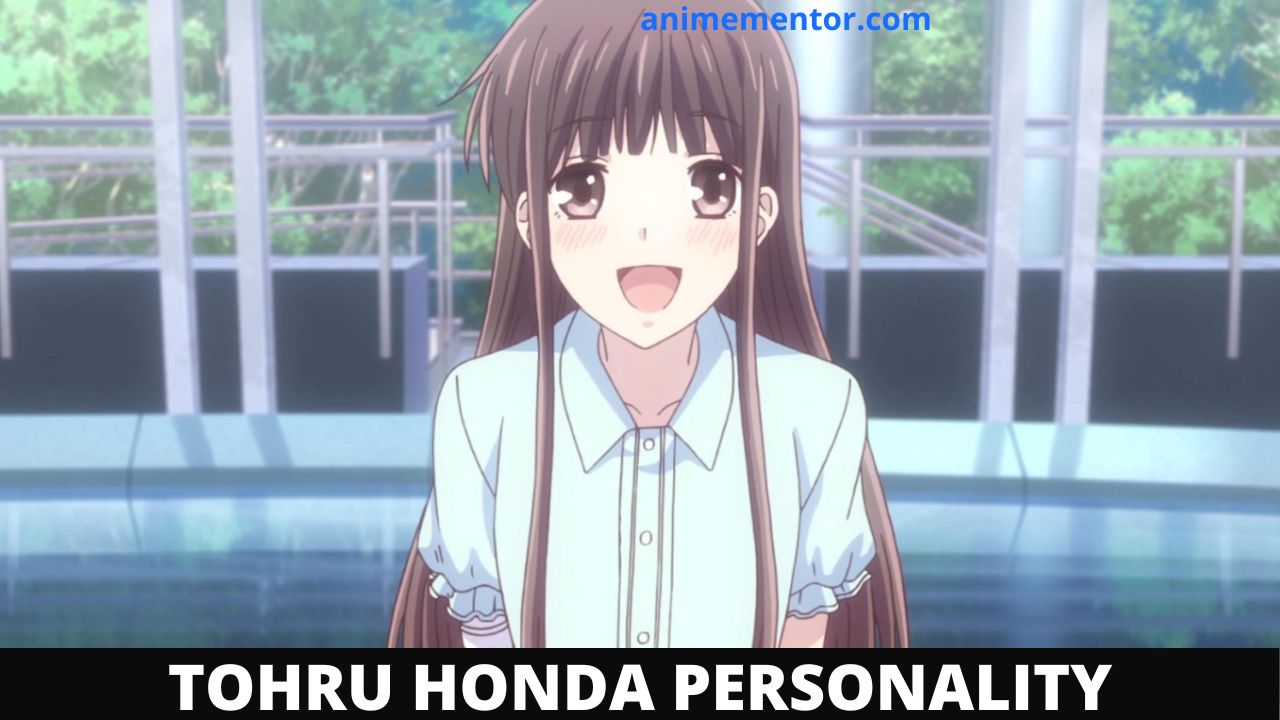 Tohru's character is shown as being courteous, upbeat, incredibly nice, and altruistic. But she can also be pretty spacy at times. When she's not concerned with something, she frequently daydreams and loses herself in her thoughts. She has endured a lot, from losing her mother when she was a teenager and her father when she was a young child to even living in a tent for a time while surrounded by bugs, yet she never loses her smile or her cheerful outlook.
Tohru has also never lost her stamina. She has a keen emotional intelligence, is often perceptive about people's emotions, and occasionally displays wisdom in her words and action.
Things to know about Tohru Honda
Who is Tohru Honda in love with?
Tohru Honda is in love with Kyo. After the curse is broken, Tohru and Kyo become an incredibly loving and affectionate couple who commit to spending as much time together as possible.
Is Tohru Honda The God?
Since Akito is cursed by God's spirit in the zodiac legend (which began the Sohma curse), Tohru fits the role of God symbolically.
Why is Tohru Honda so kind?
To break the Zodiac curse, she must not only care for others, but also for herself. Her kindness is perhaps the best way to describe Tohru Honda. People around her, particularly those closest to her, are touched by her willingness to give with all her heart.
Why did Tohru choose Kyo?
During school, Kyo is quick to make friends and can grow close to others by accident. Yuki even mentions that he is jealous of the fact that Kyo can make close friends so easily. This is one of the reasons Tohru is able to spend time with Kyo. He is able to easily fit in with her friends and interact with the class.
When is Tohru Honda's birthday?
Tohru's birthday is on July 4th.
How did Tohru Honda's mom died?
A few months before the story begins, Tohru's mother died in a car accident, leaving her an orphan in the care of her grandfather.