Shigure Sohma is one of the main protagonists of Fruits Basket: The Three Musketeers Arc as well as the tritagonist of the Fruits Basket anime series.
Shigure Sohma, the Chinese Zodiac's Dog, is the proprietor of the home that he shares with Yuki, Tohru, and Kyo. He writes and publishes literary novels under his own name as a profession. He is great friends with Yuki's older brother Ayame Sohma, the snake of the Chinese Zodiac, and Hatori Sohma, the seahorse of the Chinese zodiac.
Shigure is portrayed as being unmotivated, dishonest, and not willing to accept responsibility. He also has an extreme preoccupation with taunting others.
In the Fruits Basket series from 2001, Shigure was voiced by Ryotaro Okiayu; however, Yuichi Nakamura later took over for the latest Fruits Basket series in the Japanese adaptation.
Shigure Sohma Wiki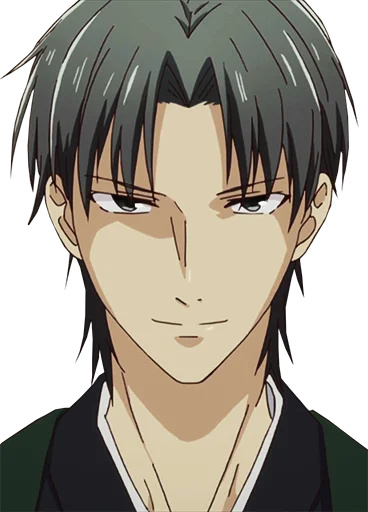 | | |
| --- | --- |
| Full name | Shigure Sohma |
| Gender | Male |
| Age | 27-28 |
| Height | 5'10 ft |
| Weight | 68.5 Kg |
| Hair color | Grey |
| Eye color | Grey |
| Blood Type | AB |
| Origin | Fruits Basket |
| Occupation | Writer |
| Cursed year | Dog |
Appearance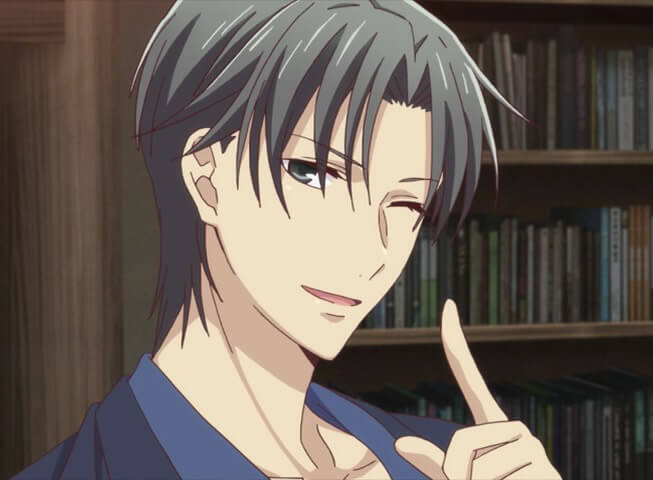 Shigure is an adult male with a huge build and a towering stature who is also regarded by others around him as being incredibly attractive. Shigure has long, silky grey hair that falls on his forehead and is parted in the middle in the shape of an M. His perfectly grey hair complements his equally perfectly grey eyes, with which he occasionally wears oval-shaped glasses.
Takaya claims that Shigure's practice of donning a kimono is how he as a writer is able to get into "the spirit of Things" when he is not on the go or away from home on business. He really adores his light-green obi-styled long-sleeved kimono.
Only when he is acting professionally can he be spotted wearing a dark suit.
Personality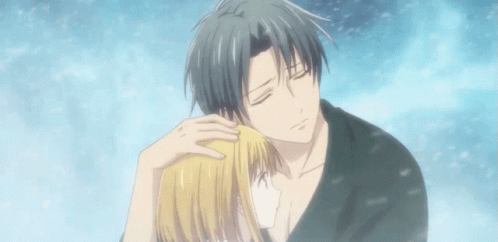 Shigure is described by Natsuki Takaya as being lethargic but also fun-loving and having many signs of mischief all around him.
He is also alleged to make frequent jokes about high school girls and to be moderately perverted. He also tends to flirt quite a bit, but it doesn't make him a bad man!
We may say that because when Shigure and Yuki discovered Tohru camping in one of their lands with danger nearby, he immediately grew adoring and protective of her and brought her to his residence to stay.
Shigure is further shown to be an egotistical individual who only thinks about himself and his needs. He is crafty, shrewd, and dishonest. In reference to how he desired Akito for himself alone. He detests giving to what belongs only to him. And he always has it his way one way or the other.