Fruits Basket is an anime remake of Natsuki Takaya's manga of the same name. TMS Entertainment produced the anime series, which Yoshide Ibata directs.
Fruits Basket is the narrative of Tohru Honda, an orphan girl who learns from Yuki, Kyo, and Shigure Soma that 13 members of the Soma family have been cursed by the Chinese Zodiac animals and are cursed to transform into their animal forms when they are weak, stressed, or embraced by anyone of the opposite sex who is not possessed by a Zodiac spirit.
The name of a popular game played in Japanese elementary schools, which is referenced to in the series, inspired the series title. On November 19th, 2018, the series was first announced, and it premiered on TV Tokyo on April 6th, 2019. The series is available on both Crunchyroll and Funimation, with Funimation owning the home media rights.
Anime Information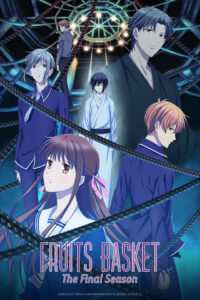 Genre
Romantic-Comedy

Slice of life

Supernatural

Written by
Natsuki Takaya
Directed by
Yoshide Ibata
Studio
TMS Entertainment
Licensed by
Funimation
Original Network
TV Tokyo, TV Osaka
Original Run
April 6th , 2019 – June 28th 2021
Episodes
25 (1st Season)

25 ( 2nd Season)

13 ( 3rd Season )

Volumes
23
Synopsis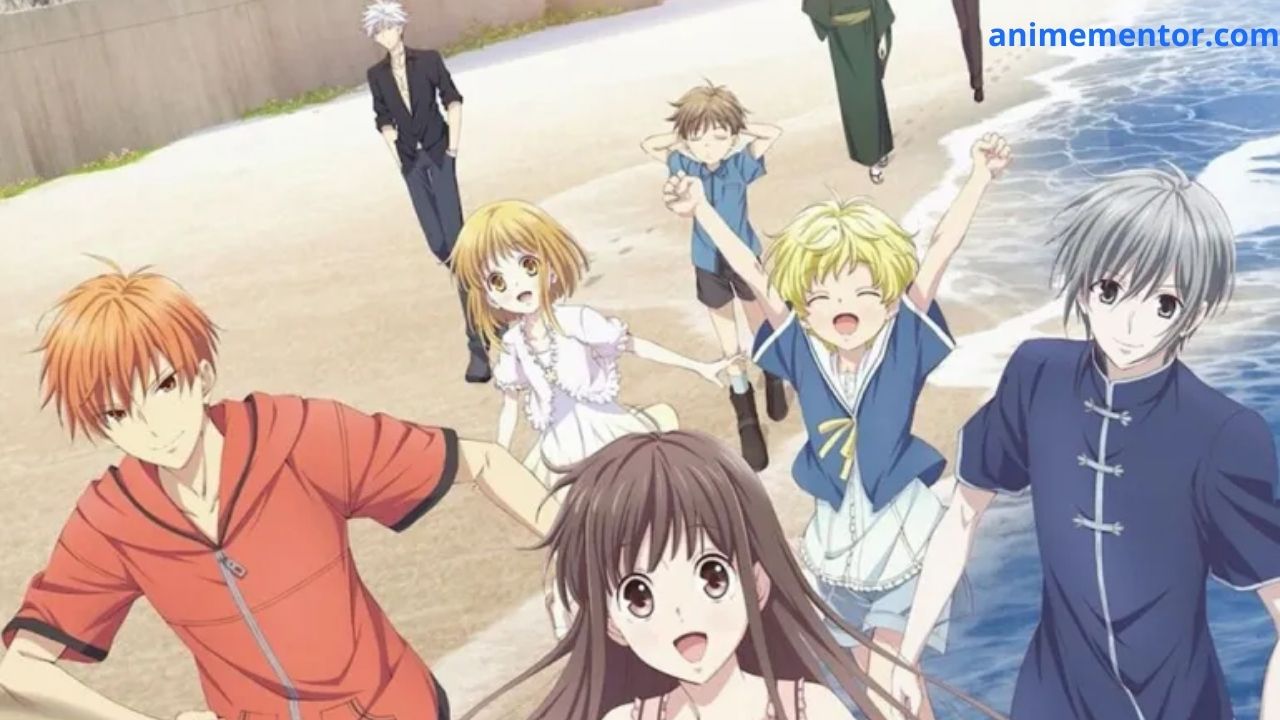 Tohru Honda is a clumsy High Schooler whose life turns completely upside down after a catastrophic family disaster, and she attempts to be self-sufficient by moving out into a tent. Unfortunately for her, she decides to build her new home on private land owned by the mysterious Soma clan, and it doesn't take long for the owners to figure out what she's up to. But, as Tohru discovers, the Somas have a secret of their own: when they are touched by the opposite sex, they transform into animals from the Chinese Zodiac. However, this curse has a long history of abuse, exclusion, anxiety, and agony, and has broken many of Soma's hearts. Tohru, despite this, continues to try to save the soma's hearts one by one, freeing them from the terrible curse that binds them to self-destruction.
Cast & Characters
Manaka Iwami plays Tohru Honda
Nobunaga Shimazaki plays Yuki Soma
Yuma Uchida plays Kyo Soma
Yuichi Nakamura plays Shigure Soma
Atsumi Tanezaki plays Arisa Uotani
Satomi Sato plays  Saki Hanajima
Rie Kugimiya plays Kagura Soma
Megumi Han plays Momiji Soma
Takahiro Sakurai plays Ayame Soma
Kazuyuki Okitsu plays Hatori Soma
Makoto Furukawa plays Hatsuhara Soma
Reina Ueda Plays Kisa Soma
Yo Taichi plays Hiro Soma
Kengo Kawanishi plays Ritsu Soma
Maaya Sakamoto plays Akito Soma
Miyuki Sawashiro plays Kyoko Honda
Toshiyuki Morikawa  plays Kazuma Soma
Aki Toyosaki plays Isuzu Soma
Ai Orikasa plays Ren Soma
Akira Ishida plays Akira Soma