Overlord is a dark anime fantasy based on a Japanese light novel penned by Kugane Maruyama. 1st season of the anime had 13 episodes and was released in the Summer of 2015, it covered the initial 3 volumes of the novel.
Overlord is directed by Naoyuki Itou and produced by Madhouse. The animated series began airing from 7th July to 29th September 2015. The opening theme of the show is Calattanoia by OxT and L.L.L. by Myth and Roid is the ending theme.
Overlord
Genre
Dark, Fantasy, Supernatural
Written by
 Kugane Maruyama
Published by
Arkadia
Shōsetsuka ni Narō
Original run
May 9, 2010 – March 30, 2012
Original Version
Novel

Anime television series

Studio
 Madhouse
Licensed by
Crunchyroll
Original network
AT-X, Tokyo MX, Sun TV, KBS, TV Aichi, BS11, MBS
English network

Crunchyroll (streaming)
Netflix

Original run
 July 7, 2015 – present
Episodes
42
About Overlord
Two compilated movies were also released in February and March of 2017 to recap the events that happened in the anime. Season 2 was announced at the screening of the 2nd movie and was named Overlord 2.
Just like season 1 Overlord Season 2 also had 13 episodes and was released on 9th January 2018 and it covered the next 3 volumes of the light volume. The opening theme of the anime is Go Cry Go by OxT and the ending theme is Hydra by Myth and Roid.
Season 3 was announced on 3rd April 2018 and started airing on 10th July 2018. Season 3 covered three volumes ( 7 to 9). The opening theme of season 3 was Voracity by Myth and Roid and Silent Solitude by OxT was the ending theme. Later on, 8th May Season 4 was announced by the cast. Season 4 will release on 5th July 2022. The opening theme of the show was Hollow Hunger by OxT and No Man's Dawn by Mayu Maeshima was the ending theme.
Plot
Momonga a veteran player decides to stay logged in the game MMORPG until the clock hits zero on the night when the game was shutting down. As the game switches off, the screen goes black a few later he sees himself in the online world of Yggdrasil. Left with all the dangerous powers and dominating all the loyal NPCs and nothing else to do, he decides to take over the world. All the time that he spent playing the game and exploring the world, crawling in the dungeons has certainly helped him. As he tests his strength against the legendary beasts and local rouges he discovered that no one can stand in front of him. He gets his recognition as fearsome mage Ainz Gown and he continues to search for other bigger and worse enemies. People of Yggdrasil wonder who is trapped with whom?
Characters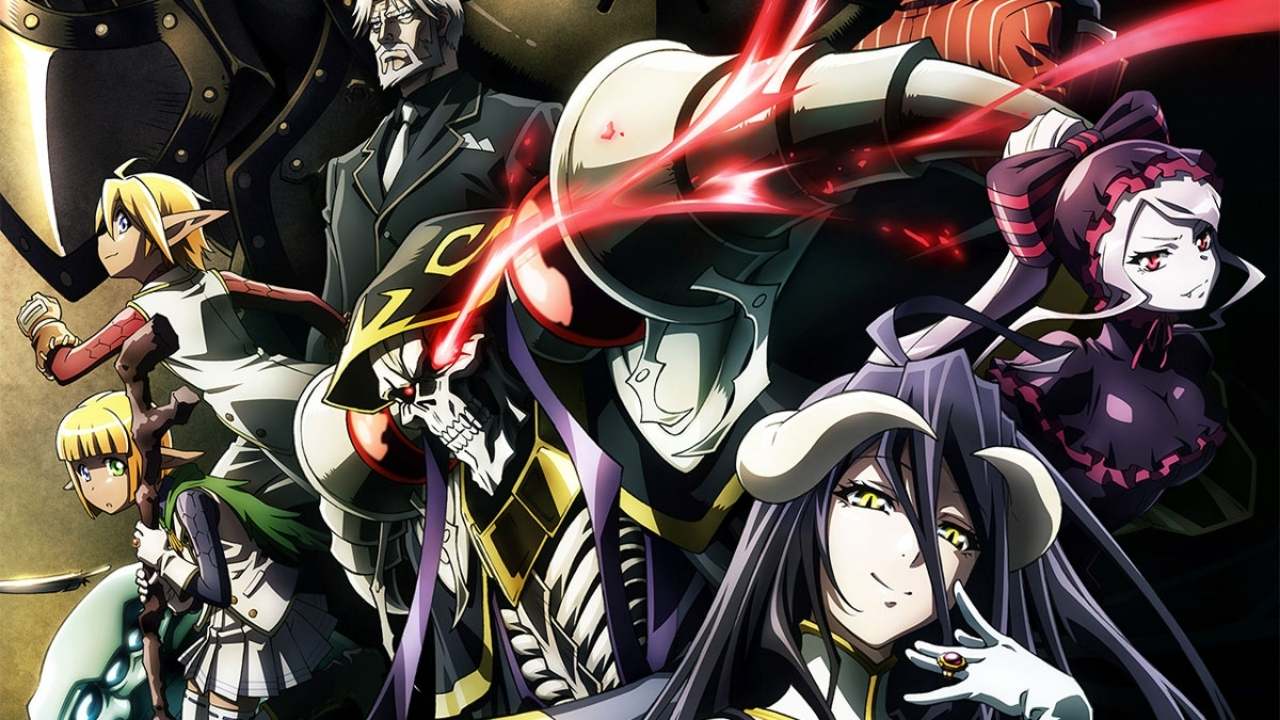 Albedo
Shalltear Bloodfallen
Demiurge
Cocytus
Aura Bella Fiora
Mare Bello Fiore
Victim
Gargantua
Area Guardian
Pandora's Actor
Kyouhukou
Guren
Grant
Aureole Omega
Pleiades
Sebas Tian
Yuri Alpha
Lupusregina Beta
Narberal Gamma
CZ2128 Delta
Solution Epsilon
Entoma Vasilissa Zeta
Aureole Omega
Voice Cast
The main voice of the Momonga or Ainz Gown is given by Chris Gurrero.
The secondary cast of the anime includes Anastasia Muñoz as Narberal Gamma, Ed Blaylock as Sebas Tian, Jeff Johnson as Demiurge Bryan Massey as Cocytus, Brad Venable as Khajit Dale Badantel, Felecia Angelle as Shalltear Bloodfallen, Mikaela Krantz as Clementine Elizabeth Maxwell as Albedo, Jill Harris as Aura Bella Fiora, Megan Shipman as Mare Bello Fiore, Morgan Berry as Nfirea Bareare, Ray Hurd as Gazef Stronoff, Skyler McIntosh as Enri Emmott.
Other minor cast includes Dawn M. Bennett as Bukubuku Chagama, Alejandro Saab as Vice-Chief (ep3), Alexis Tipton as Lupisregina Beta (ep13), Chad Halbrook as Brain Unglaus (ep10), Aaron Roberts as Bellote (ep11), Anthony Bowling as Zach (ep10), Ben Bryant as Belius (ep3), Ben Phillips as Dyne Woodwonder, Bradley Campbell as Village Chief (ep3), Christopher Wehkamp as Lukluther Volve, Clifford Chapin as Peter Mork, Cole Brown as Head Priest (ep4), and other supporting actors.