Kazuya Kinoshita is the main character of Reiji Miyajima's manga series Kanojo, Okarishimasu, or Rent A Girlfriend.
The story begins with Kazuya Kinoshita, the male protagonist, being dumped by his former girlfriend Mami Nanami after only a month of dating because she reportedly met someone else. This tore his heart in two, but it's also where the main tale begins when he discovers an app called "Diamond" while surfing the web, where anyone can rent girls for a date.
TMS Entertainment's anime adaptation ran from July to September 2020. The second season is set to premiere in July 2022, according to reports.
Kazuya Wiki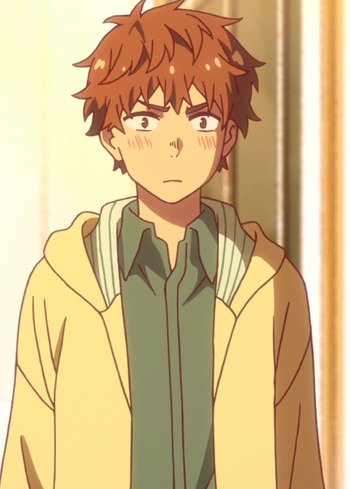 Name
Kazuya Kinoshita
Age
21 Years
Height
177 cm (5'10")
Gender
Male
Birthday
June 1
Hair Color
Brown
Eye Color
Brown
Occupation
College Student
Part-time Employee
Relationship
Mami Nanami (Ex-Girlfriend)
Ruka Sarashina (Trial Girlfriend)
Chizuru Ichinose ("Girlfriend")
Anime Debut
Episode 1
Manga Debut
Chapter 1
Japanese Voice
Shun Horie
Appearance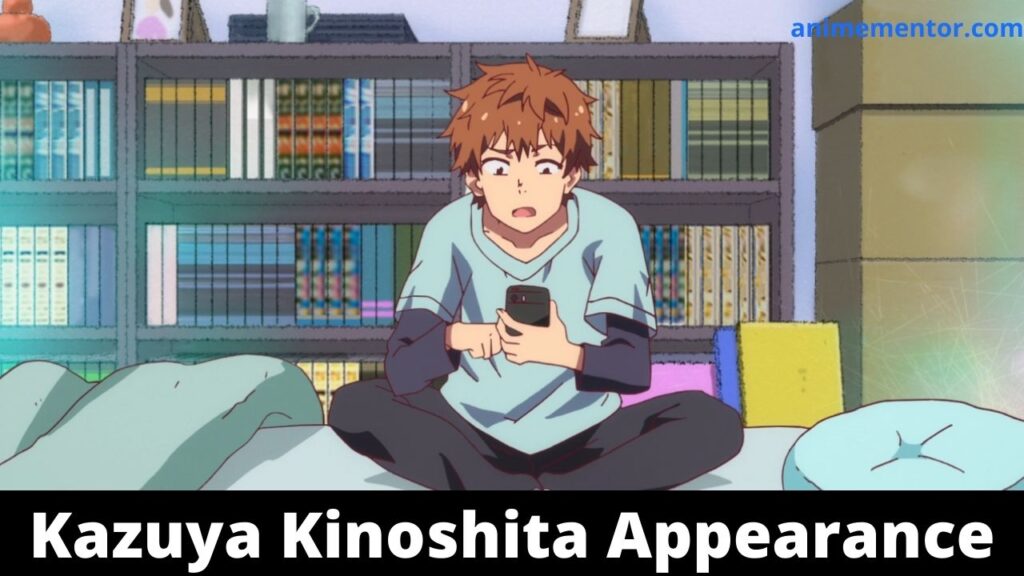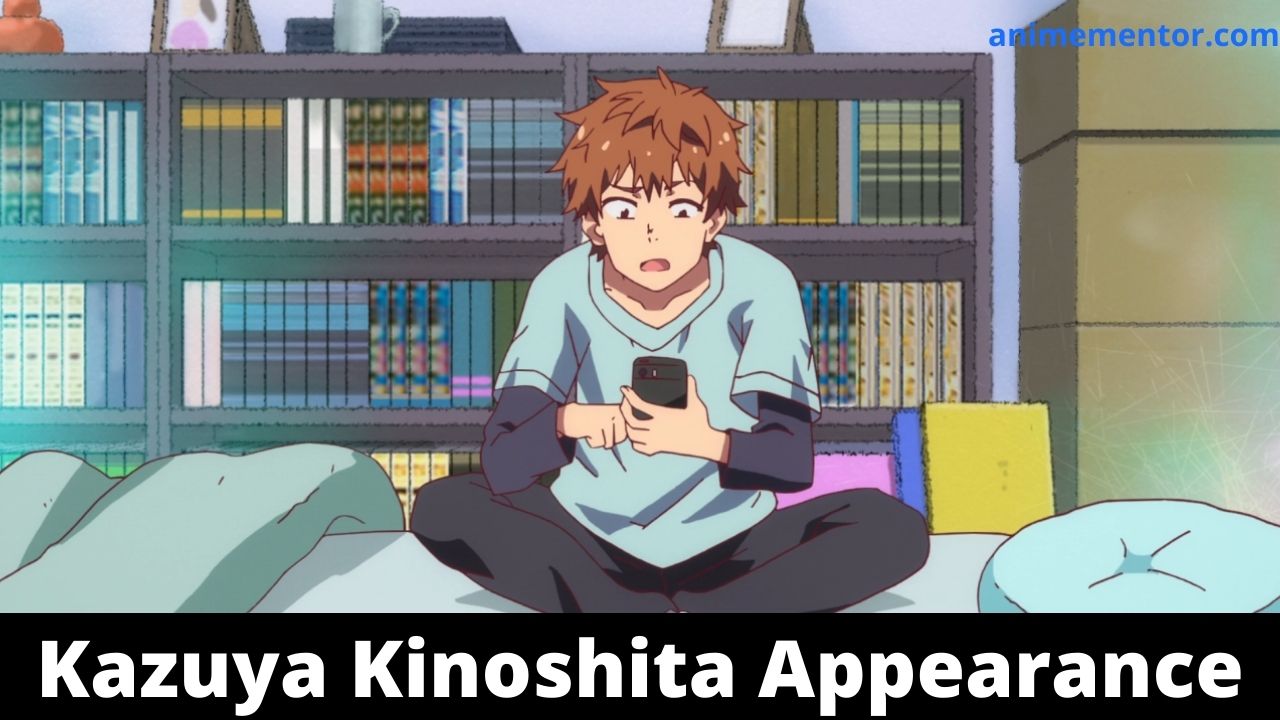 Kazuya Kinoshita is a twenty-year-old college student who relies on his parents for financial support. He works part-time at a karaoke club in Nerima, Tokyo, and lives in a modest apartment.
He's a skinny young man of medium height with a rather uninteresting appearance. He is devoid of anything that distinguishes him from other people. His light brown hair is spiky and hangs over his face, and his brown eyes are dull. Over a long-sleeved black shirt and striped pants or jeans, he wears an orange t-shirt with a back spiral in the center. He also carries a navy single-string bag with him at all times.
Kazuya Personality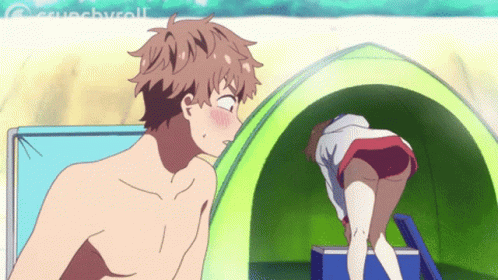 Kazuya is an indecisive man who enjoys immersing himself in his own superiority. As a result, he routinely lies to those around him. Because he lacks the strength, to tell the truth, his lies frequently land him in hot water. Despite his indecisiveness, fear, and penchant to lie, Kazuya is an extremely kind-hearted person who will go to tremendous measures to help others in order to benefit himself.
His choice to rent a girlfriend stems from the misery and vulnerability that comes with the termination of one's first true relationship. Kazuya was so keen to find love and brag about it to his pals that he builds his entire identity around the notion that he's "in a relationship" at the start of the series.
Character Review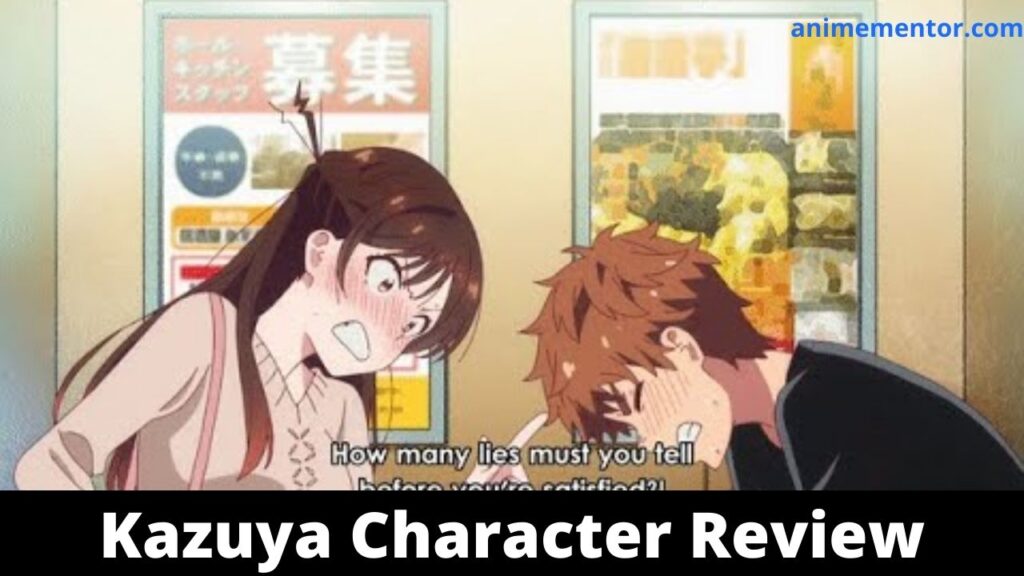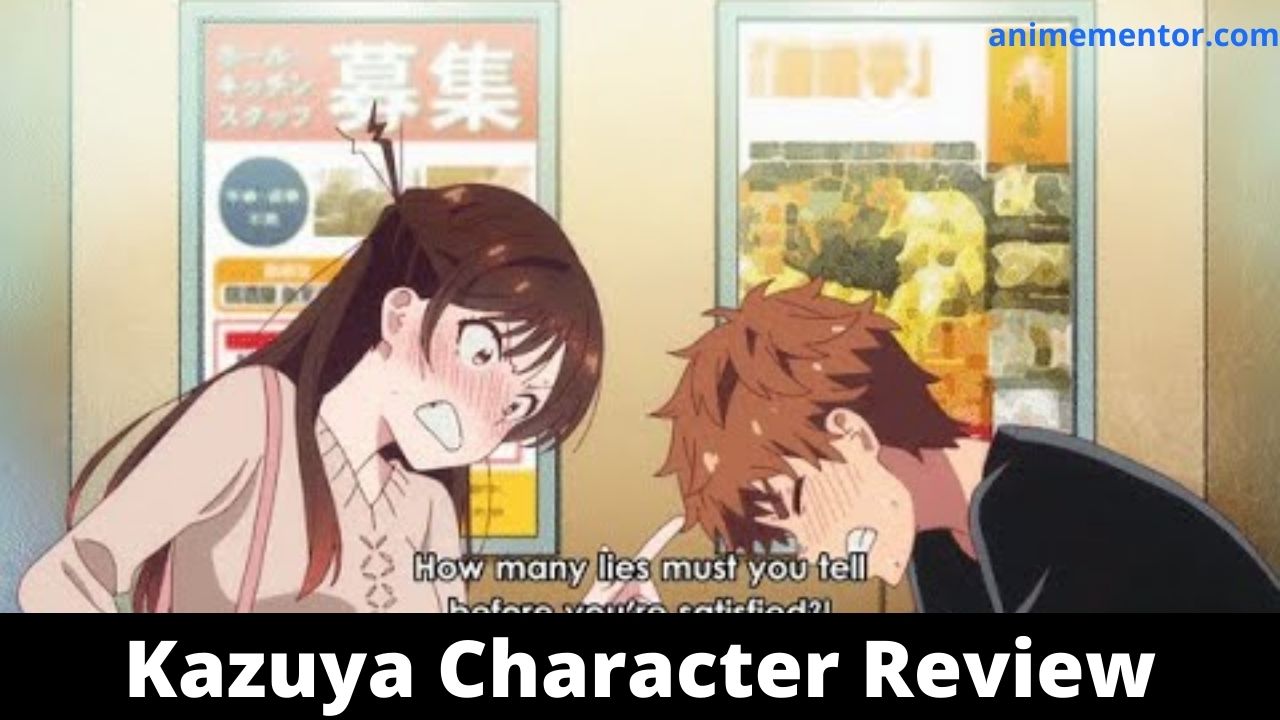 The show is actually rather wholesome and covers a wide range of topics related to love and relationships. Is his character, nevertheless, well-liked by the audience? Kazuya, on the other hand, squandered half of his money on a girl who doesn't love him and continued to snub the one female who has ever shown feelings for him.
While his subsequent acts are more befitting of a zany rom-com anime than the real world, the sentiments of remorse and rejection he feels are all too familiar to anybody who has been in and out of love. Those touching moments, coupled in with the bad choices, remind viewers that Kazuya is just another college student trying to figure out life.