Five years have passed since Rent-A-Girlfriend was released. Did you know that in these five years, despite 225 chapters published, the main couple, Chizuru and Kazuya, have never kissed?!
If you haven't followed the manga up until now (which I wouldn't blame you for), let me catch you up! This will contain spoilers for the manga. Let's begin!
Spoiler Alert
WARNING: The following contains spoilers for Rent-A-Girlfriend.
Now, this may seem absurd for the series, but it is true, or at least it was true. This is no longer true since the couple finally kissed in chapter 226! And to top it off, they are now officially dating! Let's see how long it lasts.
What's been going on before chater 227?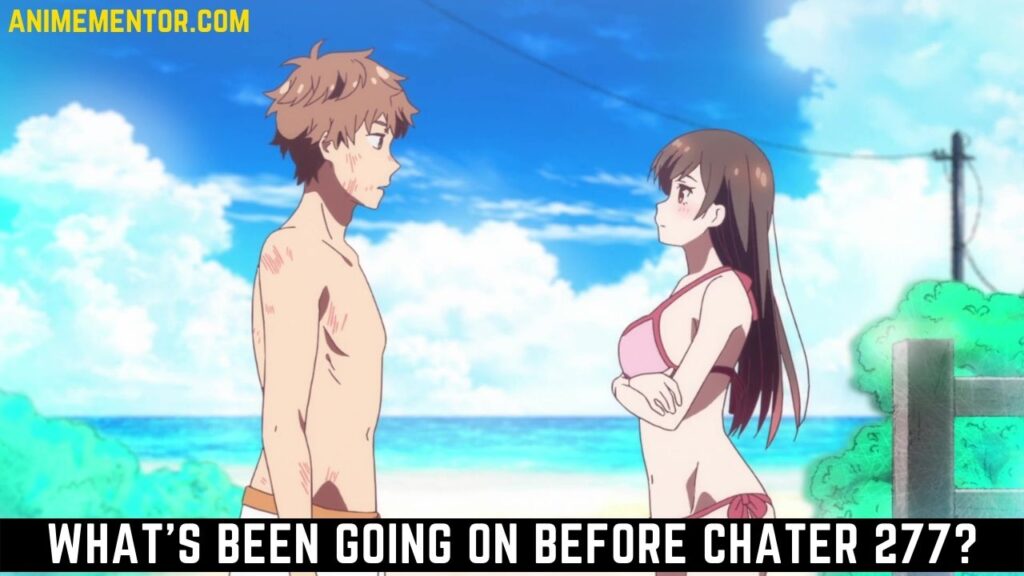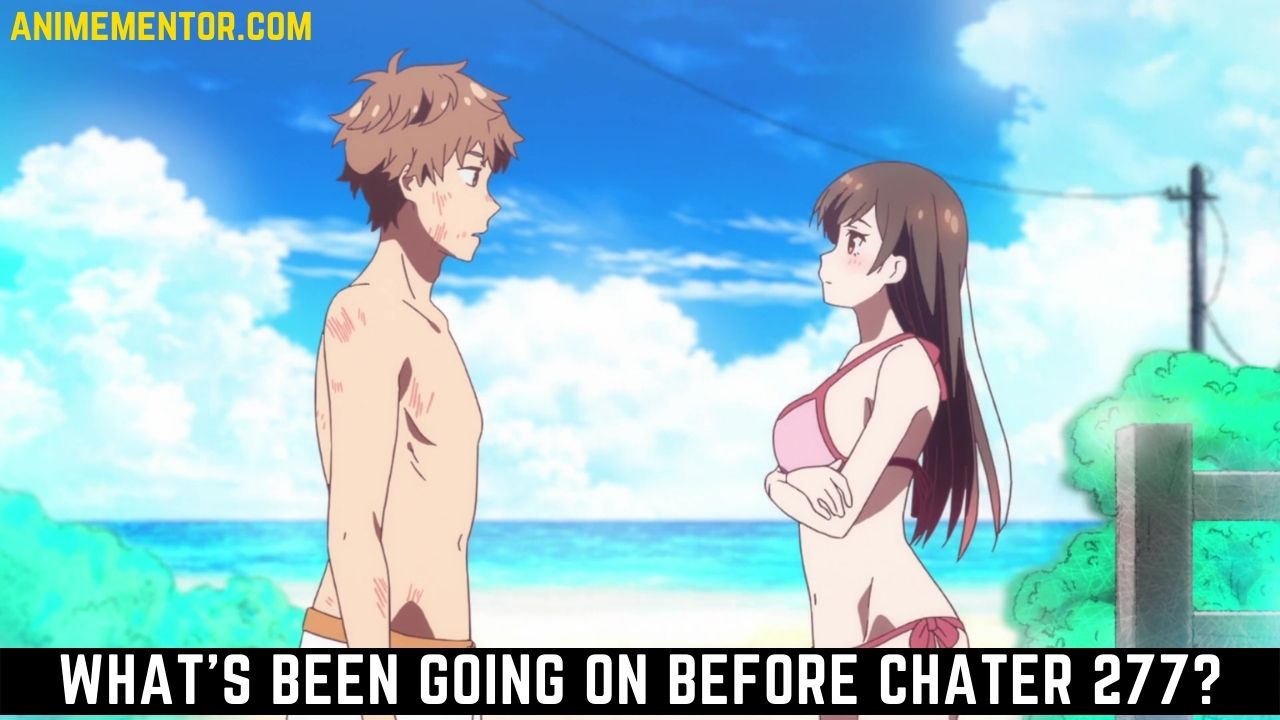 I'll now try to summarize a majority of the current storyline in as few words as possible, so if you don't want the main plot points and more ruined, you might want to click away now.
In the following paragraphs, I will attempt to summarize much of the current story arc in as few words as possible. If you don't want to be spoilt for the main plot points, please click away now.
In the current arc of the manga, most of our characters are vacationing in Hawaii. Except for Sumire. Except for Kuri, Mami, and Ruka, all of Kazuya's family and most of his friends believe he is dating Mizuhara during this vacation. It's a breach of the website's rules that she is on vacation when in reality she is a rental girlfriend.
To make this arc (extremely) short, the other key points will be in jot notes.
Kazuya plans to confess to Mizuhara, but Ruka makes sure they are never alone, so this is impossible. Mizuhara fears Kazuya's confession will complicate things, so she avoids him at all costs. But they start bonding a lot.
In an ultimatum, Mami confronts Mizuhara, revealing her true identity as a rental girlfriend. Mami attempts to manipulate Ruka into believing she's Kazuya's rental girlfriend, but Ruka shuts her down. Mami learns that Mizuhara accepted a ring from Kazuya's grandmother, which makes her upset.
Despite her calm demeanor, Mami gives Mizuhara yet another ultimatum to return the ring she accepted and stop this whole act. Suddenly Kazuya rushes over to Mizuhara and apologizes for the whole mess after he thinks about it for a while. In the middle of Kazuya's confession, Mizuhara gets a text from Mami, causing her to run off.
When Mami drops her phone, everyone becomes aware of Mizuhara's list of rental girlfriends. The couple is thrown into a state of confusion as a result of this, and Kibe demands a kiss to prove their love.
What happened in Chapter 227?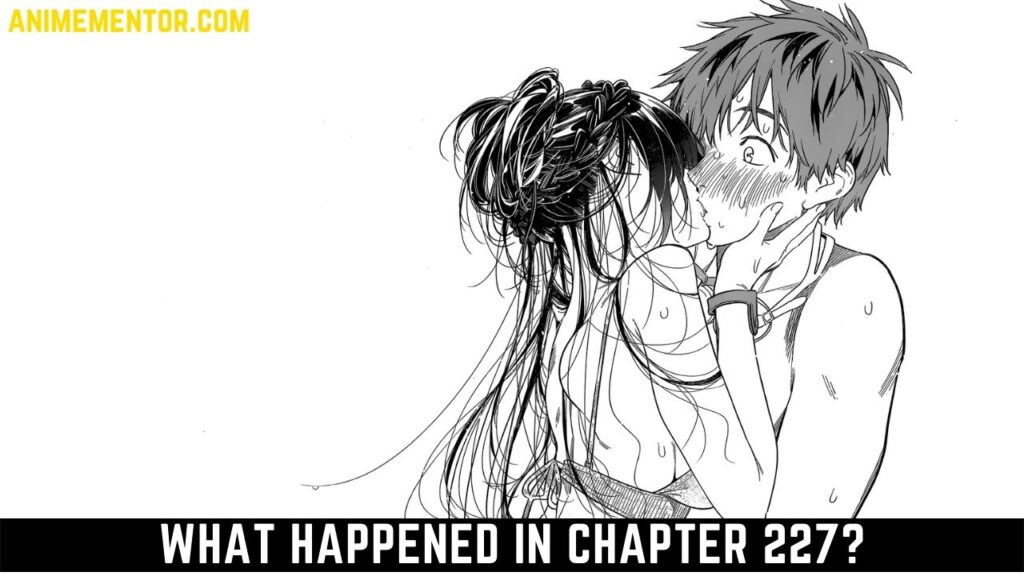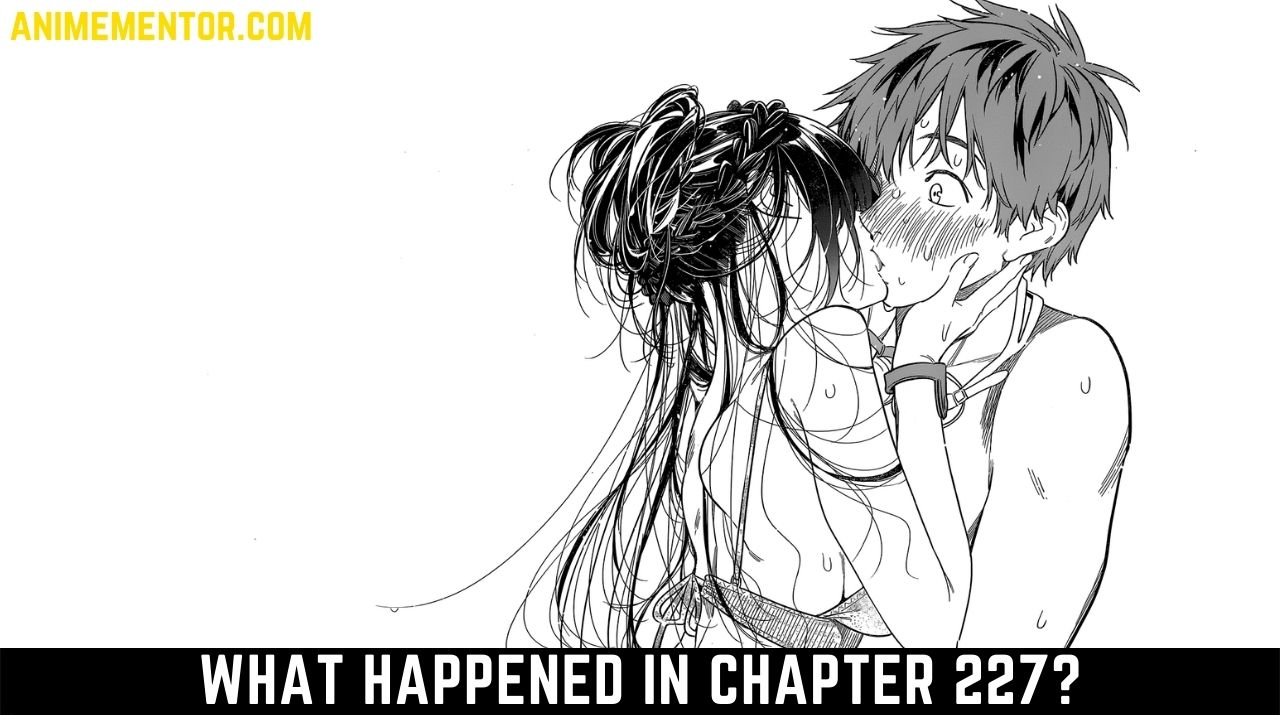 All of this leads to chapter 227 of the manga. Mizuhara kisses Kazuya in front of everyone, officially marking the couple's first kiss! She then drops a few more bombshells.
Firstly, she apologizes to everyone for deceiving them and lets them know all the truth, that she is a rental girlfriend and she originally saw him as a client. Now, though, she is starting to fall for him. Toward the end of the chapter, she concedes that she is really Kazuya's girlfriend now, much to everyone's surprise.
Where To Read 'Rent-A-Girlfriend' Manga?
KodanshaComics offers the latest chapters of Rent-A-Girlfriend and more official content. You should definitely purchase Rent a girlfriend manga instead if you can. This greatly supports the author and allows them to write more chapters of the series. Please share your thoughts below!