Ken Ryuguji, popularly known as Draken or pronounced as 'Dorakon' by his friends is a 15-year-old strong lad who stands taller than his peers and sports a Dragon Tattoo from his neck to his head. Along with Mikey, he is one of the original members of the Tokyo Manji Gang. He changed his name to Draken, which is a Dutch name that also means "Dragon". Draken is a remarkable character that is frequently spotted standing next to Mikey. He also functions as a deuteragonist after Mikey, in the series Tokyo Revengers.
Aspect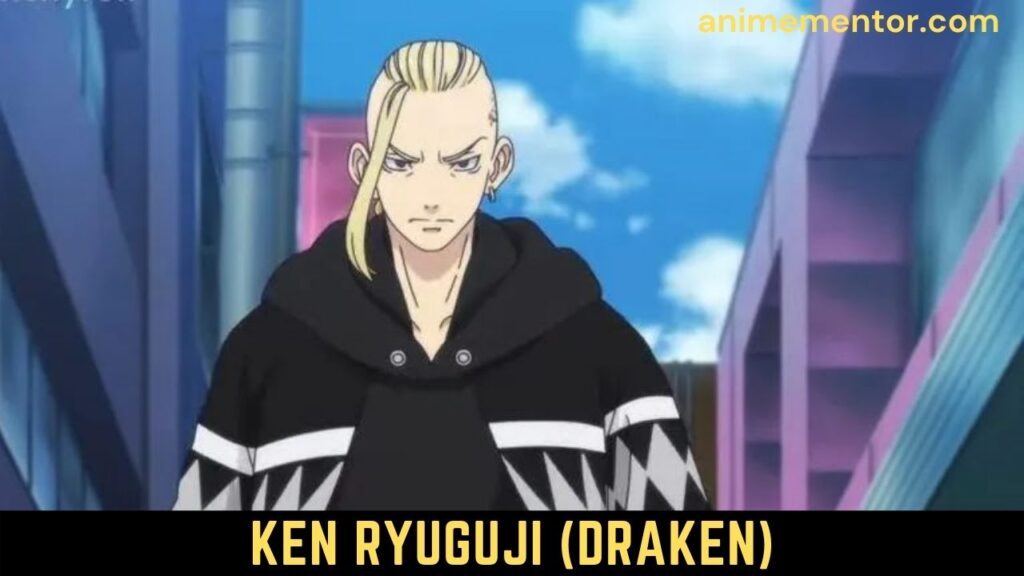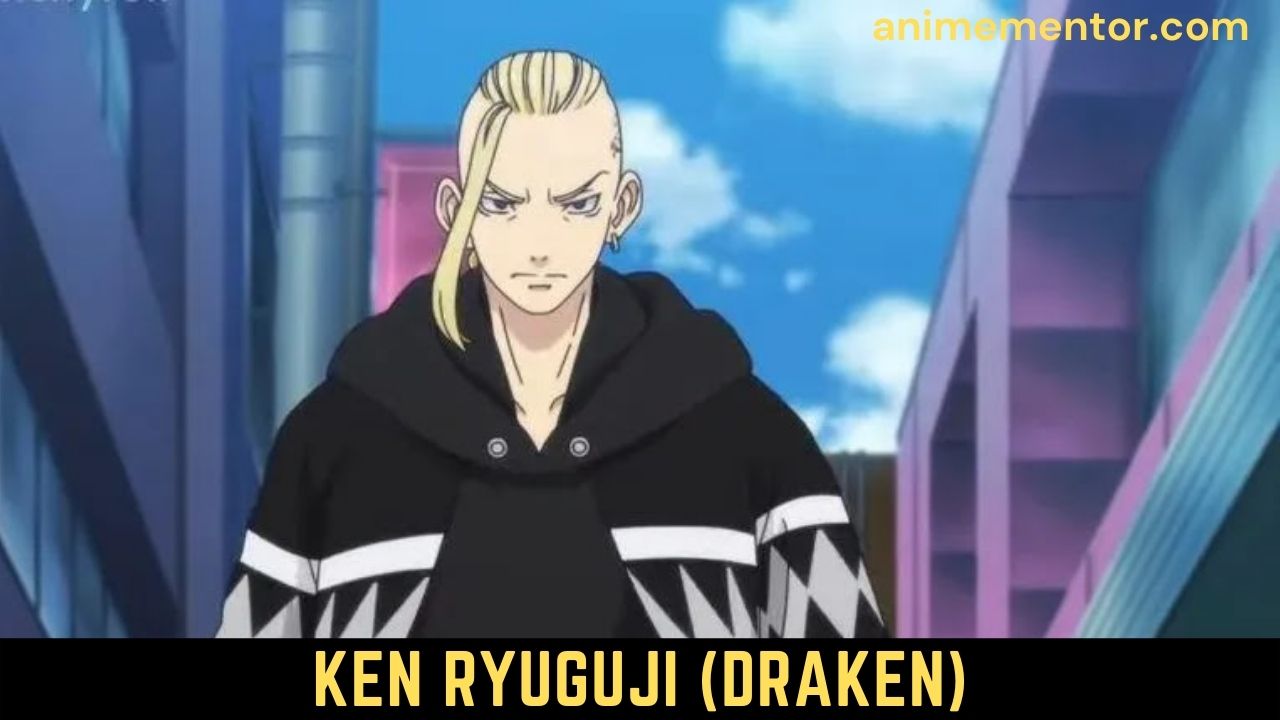 Draken had his golden Hair spiked up as a kid, with an excellent faded under shaved hairstyle above his ear. He was dressed simply in a white shirt with black slacks and a crimson sleeveless jacket on top. He still had his significant Dragon Tattoo as a child.
 As an adolescent, Draken was just a robust boy who stood taller than his peers. He stands 185 centimeters in height. His long blonde hair was knotted in a braid at the top of his head, leaving a few strands loose in the front, and he had his characteristic tattoo exposed at all times. He is slim and has sculpted abdominal muscles, as well as a scar on the left side of his abdomen from being stabbed. When he is at work, he appears to wear his characteristic uniform, which comprises of baggy pants and a long-sleeved shirt with the Toman emblem on it. However, he is also frequently seen in casual attire, such as big black baggy pants with a white oversized shirt and a black and white patterned long jacket on top.
But as an adult, Draken is seen in prison with a shaved head, dressed in a suit, awaiting his trial. In addition, he appears to be depressed.
Persona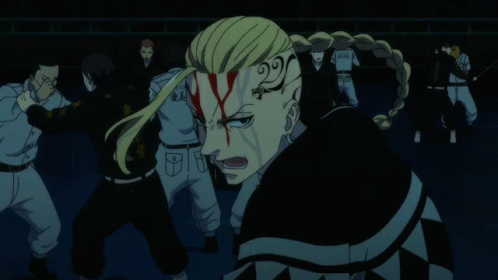 Draken is a wild type that enjoys excellent battles and wreaking havoc on those who oppose the Tokyo Manji Gang. He also has a surprising amount of maturity for his age. When Draken initially arrives in the story, he appears to be the most powerful character in the cast. In comparison to others, he is tall and muscular. He exudes a fearful air that makes everyone around him shudder. When it comes to him, everyone is easily intimidated. Regardless, we can tell that Ken Ryuguji is a dedicated and ambitious member of his beloved gang. He is a person who is willing to lay down his life to prevent his most treasured members from collapsing. Draken is also a very caring person. Although he refuses to show, we are certain that he is a Tsundere. He acts as if he despises showing or receiving affection, yet he actually enjoys it on the inside, which makes him cuter.