Manjiro Sano, also known as Mikey, is the deuteragonist in the Manga and Anime series Tokyo Revengers. He is the main founding member and head of the popular gang Tokyo Manji Gang in the series. Mikey is a 15-year-old legendary character who is well-liked by his teammates and is known for his carefree demeanor, which includes a penchant for making jokes and pulling pranks on those he cares about. Fans all over the world adore his outgoing and carefree adolescent appearance and demeanor. He appears to be a joyful person to be around.
Mikey Wiki
Name
Sano Manjirō
Age
Past: 15
Present: 27
Final Arc: 17
Height
162cm (5'3″)
Gender
Male
Birthday
August 20, 1990
Hair Color
Blonde (past)
Black (alternate timeline)
White (present)
Eye Color
Black
Affiliation
Tokyo Manji Gang President & Founding member
Anime Debut
Episode 3
Manga Debut
Chapter 3
Japanese Voice
Yū Hayashi
Ai Fairouz 
Aspect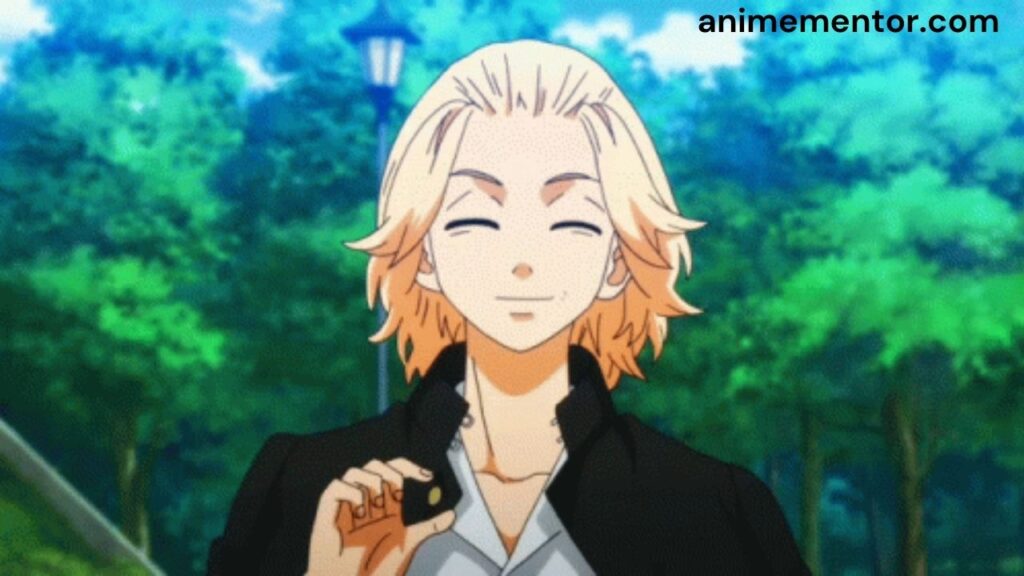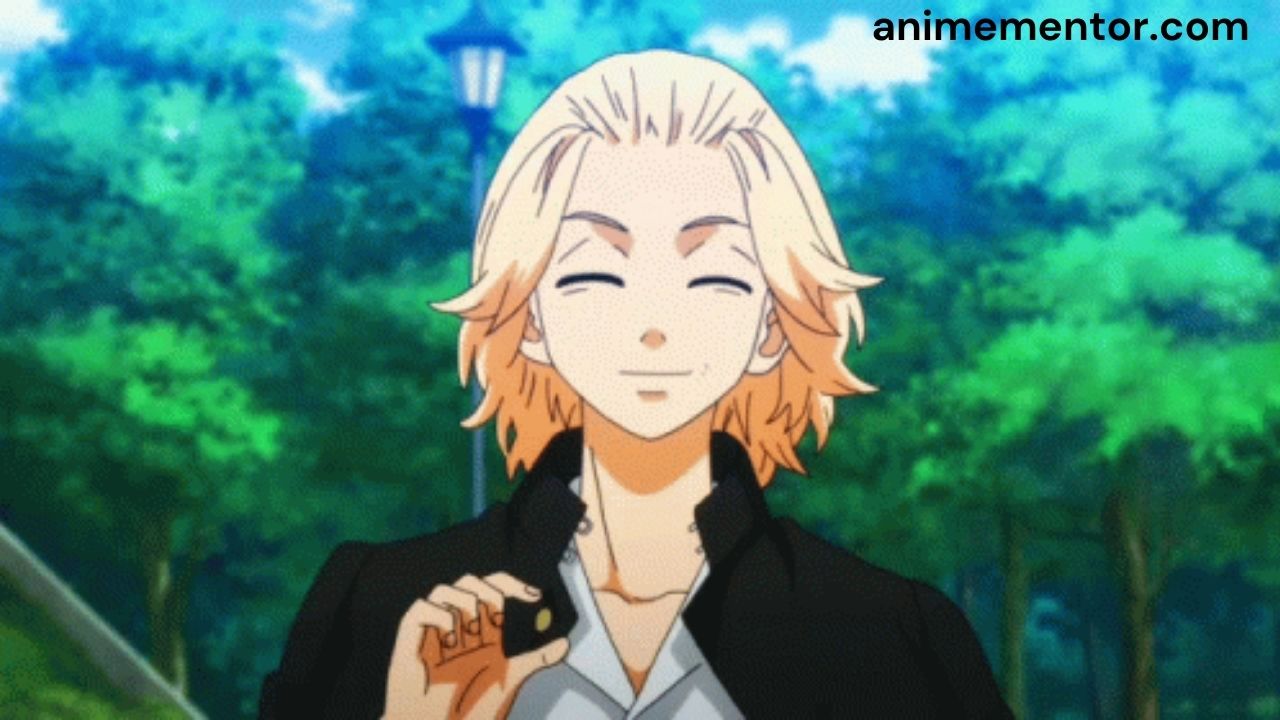 As a teenager, Mikey is a short lad with piercing black pupils and long, wavy colored but most likely bleached blonde hair tied sideways on top of his head moving freely. Underneath Toman's trademark outfit of baggy pants, jacket, and beige boots, he is mostly seen wearing a white long sweatshirt.
He has a CB250T motorcycle that belonged to his brother before he died
However, since the second season of Tokyo Revengers isn't out yet, we can't say how Mikey looks as an adult. But, as an adult, according to the manga, Mikey has short black hair and a captivating Dragon Tattoo on his neck, identical to that of his fellow friends Draken and Takashi Mitsuya, which gives him an extra note of coolness.
Persona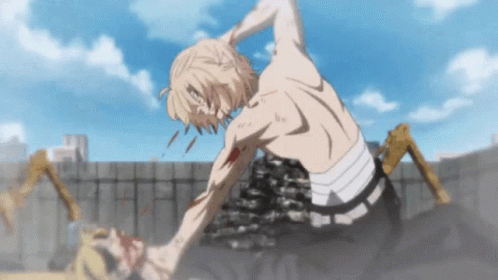 Since elementary school, Mikey has been a phenomenal fighter with a strong sense of justice. Mikey is described as being strong and serious. However, he is more accurately defined as a very complicated human with a wide range of emotions and reactions.
 Mikey is stated to be an upbeat character in both anime and manga. He considers friendship to be the most valuable and precious thing in his life. We can see why everyone loves Mikey now!
It's no joke that his casual temperament and aura have a sense of mischief and a child-like charm, but despite being the leader of Toman, he is extremely lethargic and unfocused when it comes to working.
Mikey may also act irrationally and whine like a child, but only when he is with his pal Draken, with whom he occasionally quarrels but considers one of his closest friends. But when Mikey takes the lead, though, he returns to being a fiery and dynamic figure, who everyone admires. Mikey is one of those characters that everyone wishes they could be.  He's calm, strong, and an endearing figure.
Family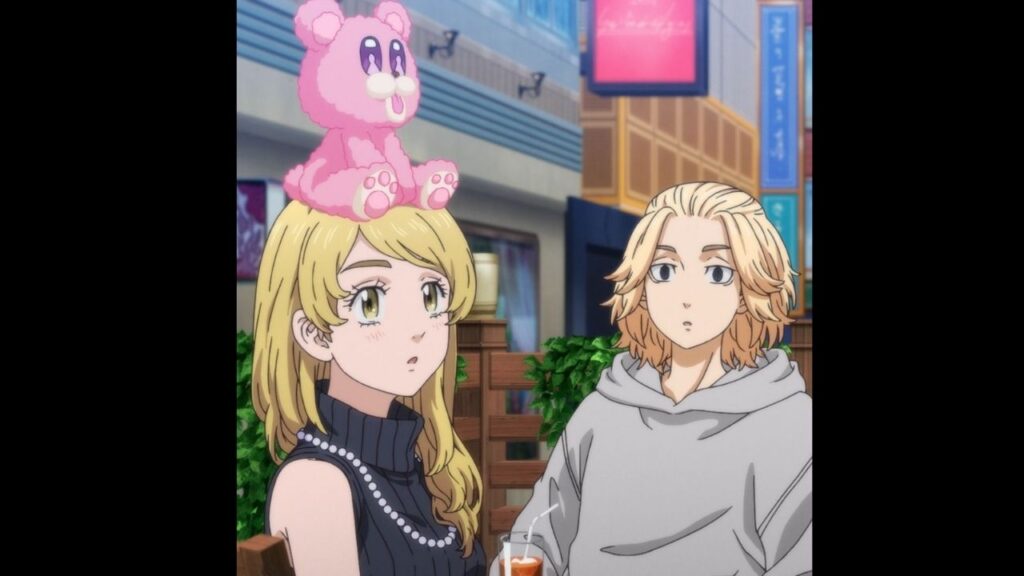 Mikey was always supervised by his Grandfather, who was also a martial arts teacher, as a child. As a result, we can see how Mikey is the most powerful character. It's because his strict Grandfather instilled in him a strong work ethic. Mikey shared a house with his Grandfather and only older brother, Shinichiro Sano.
 Emma, who also shares Mikey's surname is supposed to be his half-sister. Emma is supposed to have moved in with the Sano family during her primary school years. Because Emma had a foreign name Mikey didn't want her to feel left out, so he adopted the name, Mikey. Emma and Mikey are said to have a close brother-sister relationship.
Some FAQ about Mikey:
Is Manjiro Sano good?
Manjiro Sano is mostly an anti-hero. As the series progresses more and more, he is beginning to embrace his dark side due to the loss of his older brother, Shinichiro Sano, and childhood friend, Keisuke Baji, but he is trying to keep his mind's conscience and not let the loss of them control his actions.
Why is Manjiro Sano so strong?
Manjiro Sano's secret to success is that he has practiced diligently since childhood. During his childhood, he trained at his grandfather's dojo. Mikey's childhood best friend, Keisuke Baji, often trains with him at the dojo. Mikey and Baji are able to fight even when outnumbered thanks to their training in the dojo.
How old is Mikey (Manjiro Sano)?
Mikey was 15 when we first saw him. He is currently 27. In the final arc, he is 17 years old.
Is Emma and Mikey siblings?
Emma and Mikey are half siblings close in age.
Why is Sano manjiro called Mikey?
He got the nickname 'Mikey' so his sister did not feel left out with a foreign name.