Classroom of the Elite is an intense and exciting anime that is filled with competitive challenges in a school that rewards the high-rankers and punishes those at the bottom among their peers.
Needless to say, one of the best features of the anime is its cast. With each character having their unique characteristics, let us look into everything you need to know about these memorable additions to the series.
| Character Name | Age | Height | Gender | Voice Actor |
| --- | --- | --- | --- | --- |
| Kiyotaka Ayanokōji | 17 | 176 cm | Male | Chiba, Shouya |
| Kei Karuizawa | 16 | 154 cm | Female | Taketatsu, Ayana |
| Suzune Horikita | 16 | 156 cm | Female | Kitou, Akari |
| Honami Ichinose | 17 | 159 cm | Female | Touyama, Nao |
| Kakeru Ryūen | 16 | 173 cm | Male | Mizunaka, Masaaki |
| Arisu Sakayanagi | 16 | 150 cm | Female | Hidaka, Rina |
| Manabu Horikita | 19 | 178 cm | Male | Umehara, Yuuichirou |
| Rokusuke Kōenji | 17 | 181 cm | Male | Iwasawa, Toshiki |
| Miyabi Nagumo | 18 | 178 cm | Male | |
Table of Contents
Kiyotaka Ayanokōji (Age: 17)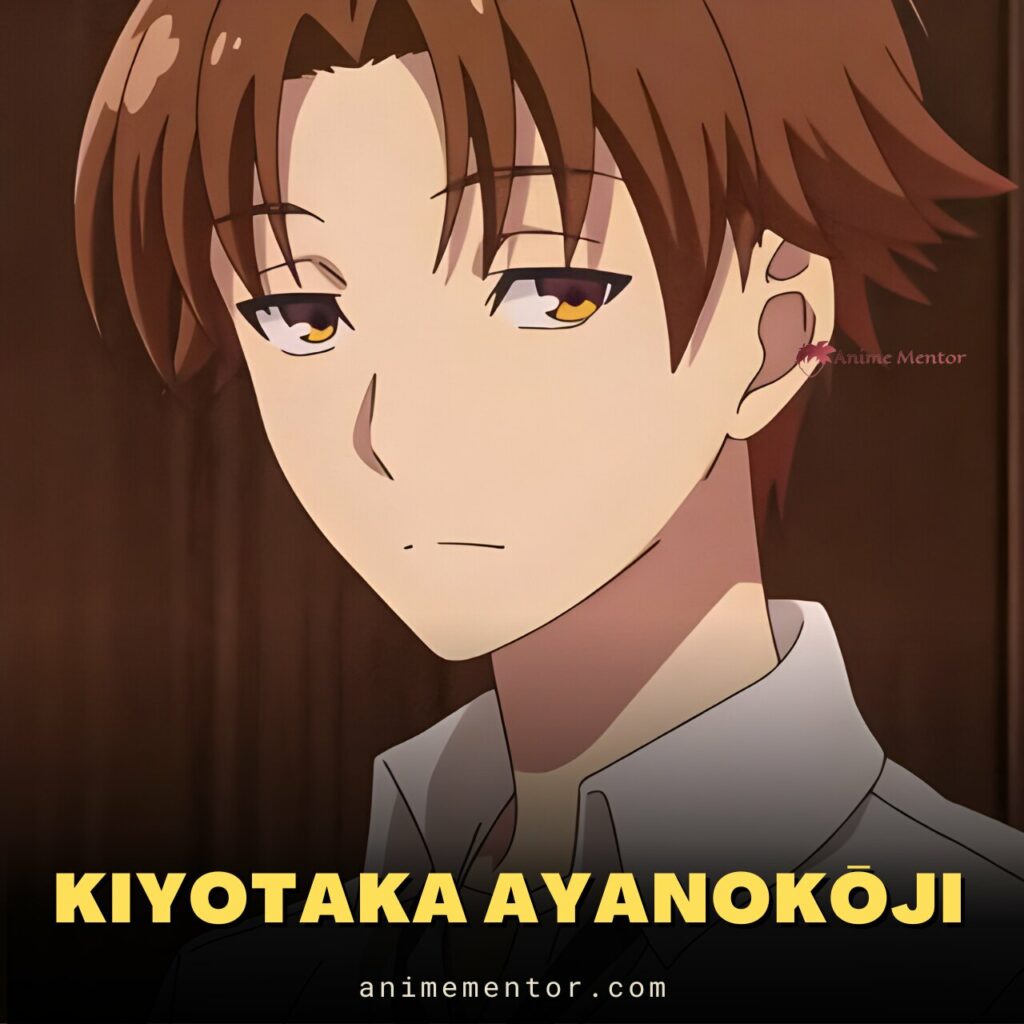 Kiyotaka Ayanokōji is the protagonist of Classroom of the Elite and was assigned to the lowest D-Class while entering school. He was born on October 20th and is 176 cm tall.
At first glance, Kiyotaka looks like an ordinary student who also makes it a point not to stand out. However, we soon find out that in contrast, he is a person who excels in almost every field.
Having been brought up in a place known as The White Room which hoped to nurture geniuses, Kiyotaka was looking for a normal high school environment in his new
surroundings. However, with the competitive nature of the school and secrets regarding his past being revealed, he is forced to take action.
Kiyotaka is extremely manipulative and can use and throw away people without hesitation. He has a hard time communicating but accurately read others and their emotions.
Kei Karuizawa (Age: 16)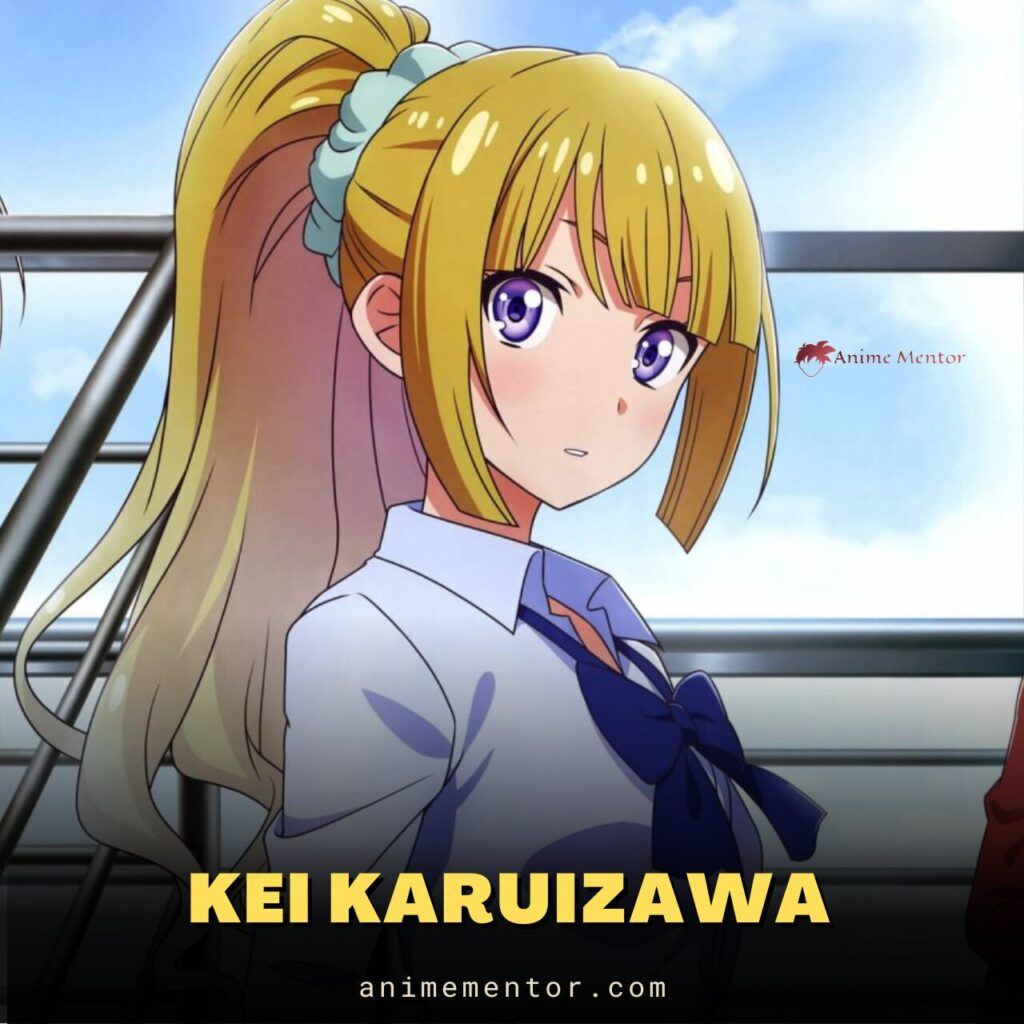 Kei is the most popular female protagonist in Classroom of the Elite and Kiyotaka's primary romantic interest. She was born on March 8th and her height is 154 cm.
Kei was initially an energetic and outgoing girl who was one of the leaders of the class.
However, behind her smiling face hid a traumatic past that she was trying to run away from.
After being rescued by Kiyotaka against those who tried to take advantage of her trauma, she falls for him and is even willing to get used by him for his goals. Kei is straightforward and does not hesitate to speak out either.
Suzune Horikita (Age: 16)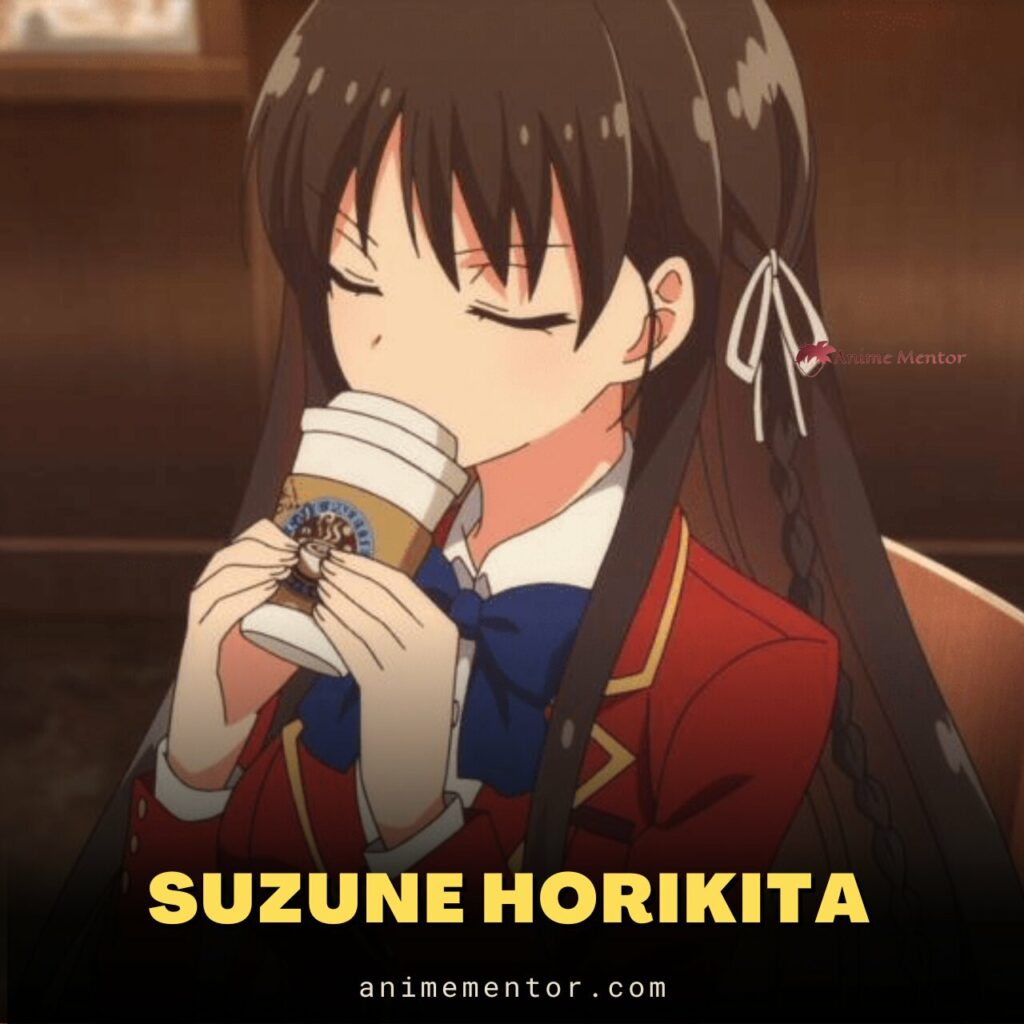 Suzune Horikita is one of the main characters of the series and was one of the first people to find out Kiyotaka's true nature. She was born on February 15th and is 156 cm tall.
Suzune was an unsociable, intimidating, and intelligent girl during her introduction who strived to live up to her brother, Horikita Manabu. She was always straight to the point and did not hold back with her words, no matter how harsh they were.
Through many events in the story, she gradually grows as a person and begins reaching out to others. She has also displayed genuine care for her peers throughout the anime.
Honami Ichinose (Age: 17)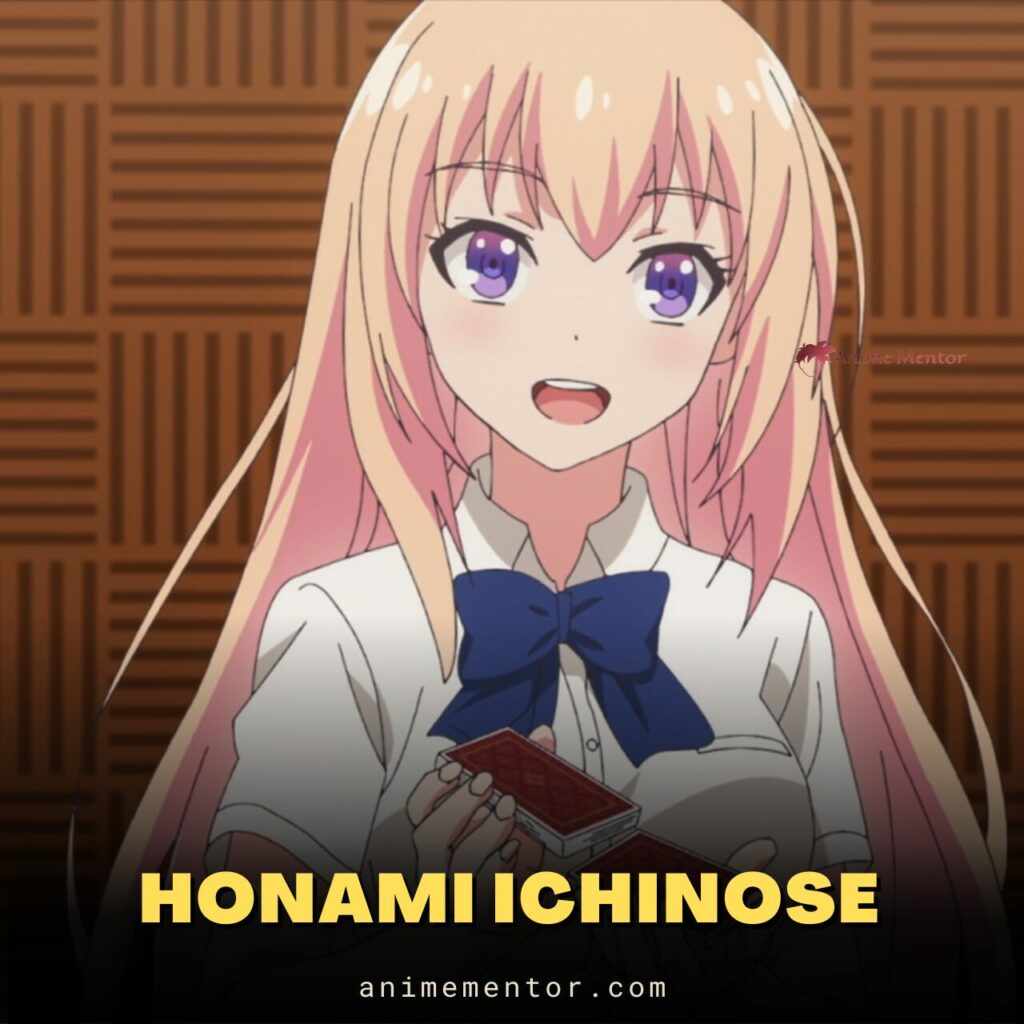 Classroom of the Elite has no shortage of excellent female characters, and among these, Honami Ichinose is one of the most beloved. The attractive representative of Class B was born on July 20th and is 159 cm tall.
Honami is one of the most genuine and likable characters in the series. She rarely has any ill intentions and shows compassion and selflessness to almost everyone. She is willing to do whatever it takes to protect her class's happiness and is also very sharp and charismatic.
Kakeru Ryūen (Age: 16)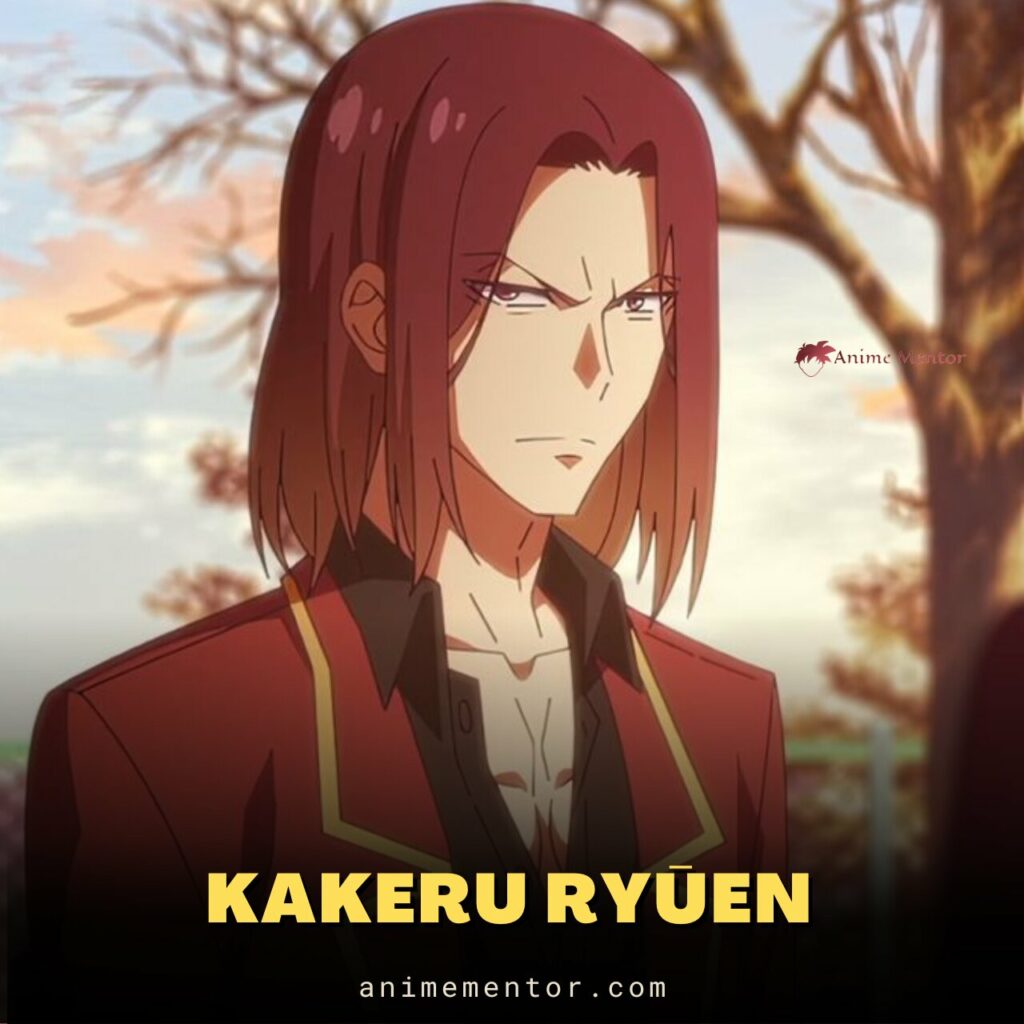 Kakeru Ryūen is a feared leader who has also played the role of the antagonist in anime on several occasions. The leader of class 1-C has his birthday on October 20th and is 173 cm tall.
Kakeru is one of the smartest characters in Classroom of the Elite, and what makes him more fearsome are his sadistic methods. He can go to any lengths to achieve victory and has also tried to cause physical harm as well as expulsion to several characters in the series.
Kakeru is vain and extremely confident in himself. However, after witnessing Kiyotaka's true personality, he became extremely afraid of him and his unlikeable personality gradually toned down.
Arisu Sakayanagi (Age: 16)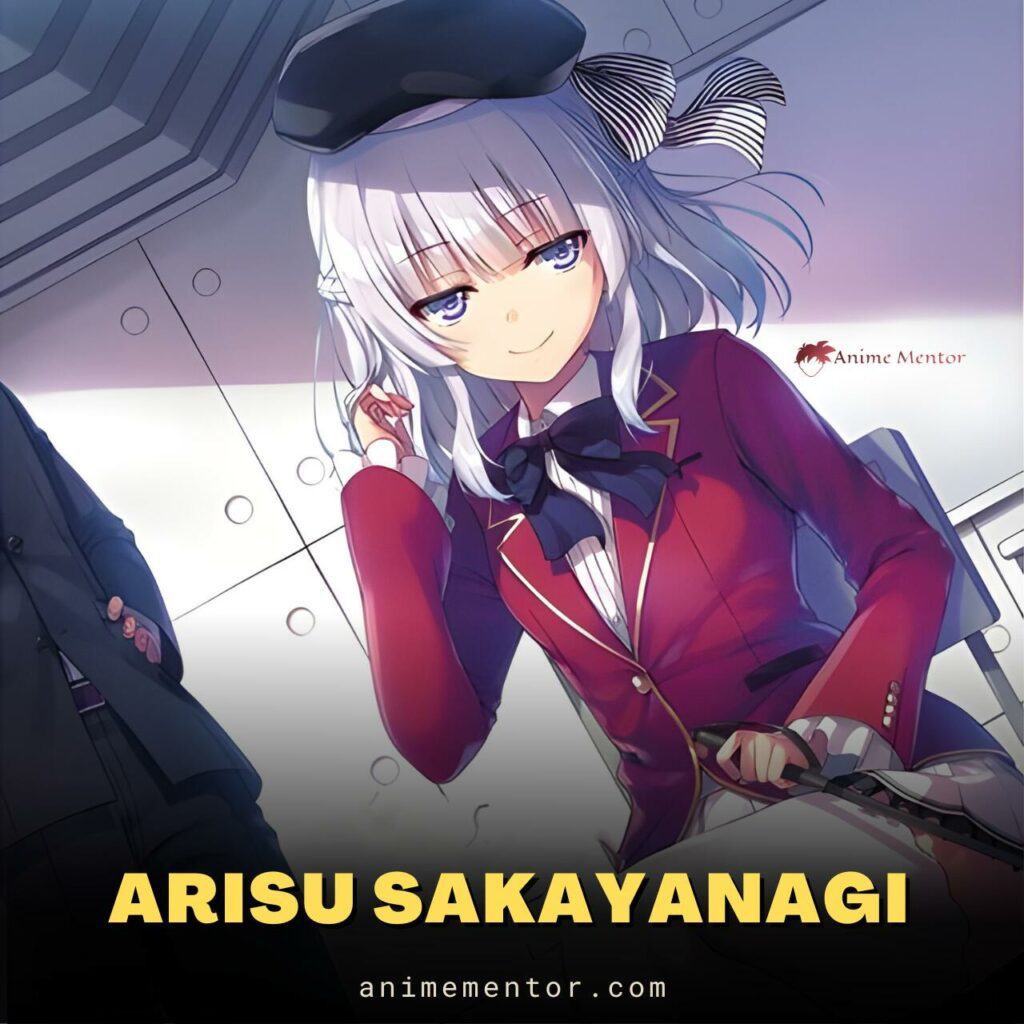 As the class representative of 1-A, Arisu is considered the smartest in Classroom of The Elite by many. Her birthday is on March 12th and she is 150 cm tall.
Arisu might be small in her figure, but she holds a huge presence. She is very calm and composed and often has a light smile on her face. Arisu enjoys challenges and controlling others to come out on top. She believes that geniuses are born rather than made and wishes to defeat Kiyotaka to prove her point.
Manabu Horikita (Age: 19)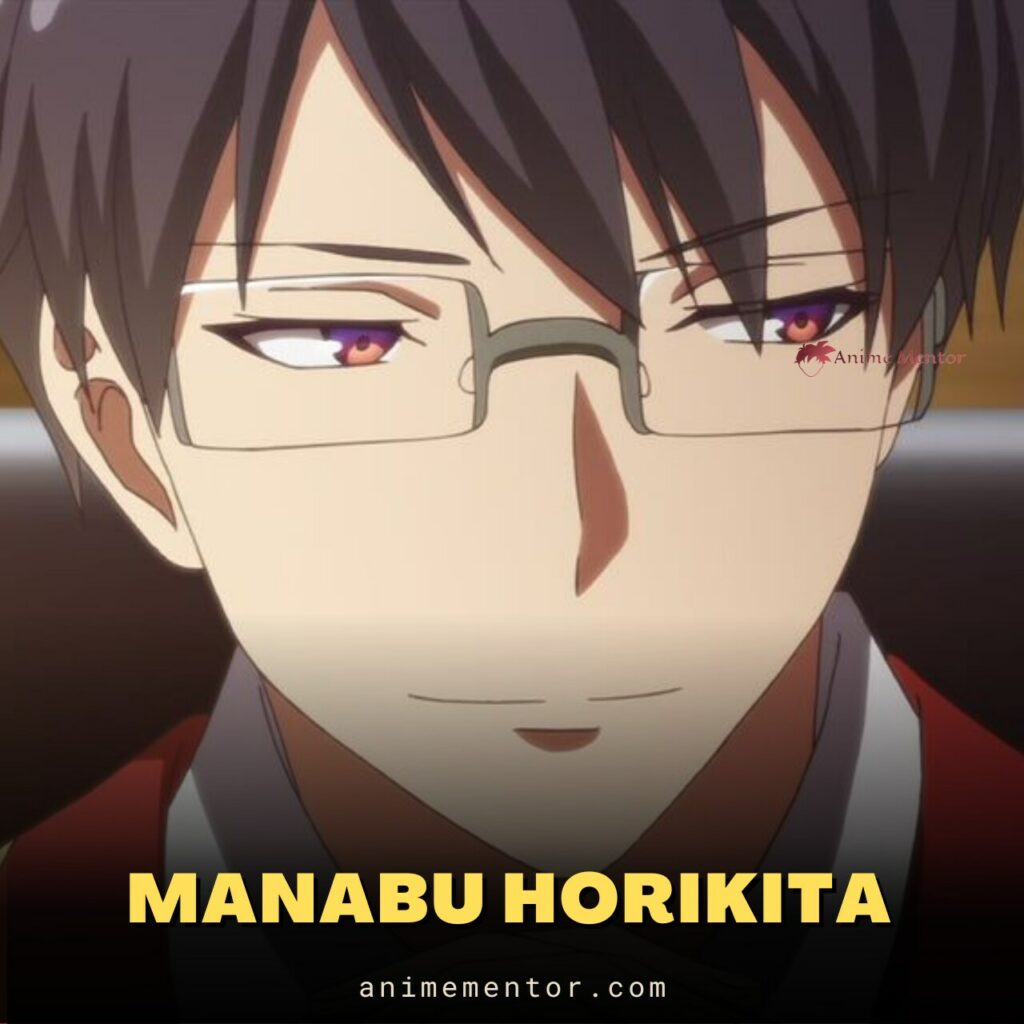 Manabu is the older brother of Suzune and serves as the Student Council President of their academy. His birthday is on April 24th and he is 178 cm tall.
Manabu is a very serious and dedicated man who wishes to carry out each of his tasks to perfection. He does not enjoy excuses from others and even strongly reprimanded his sister for being placed in D class.
Manabu was able to notice Kiyotaka's potential and hold respect for him while even wishing to test his abilities against his.
Rokusuke Kōenji (Age: 17)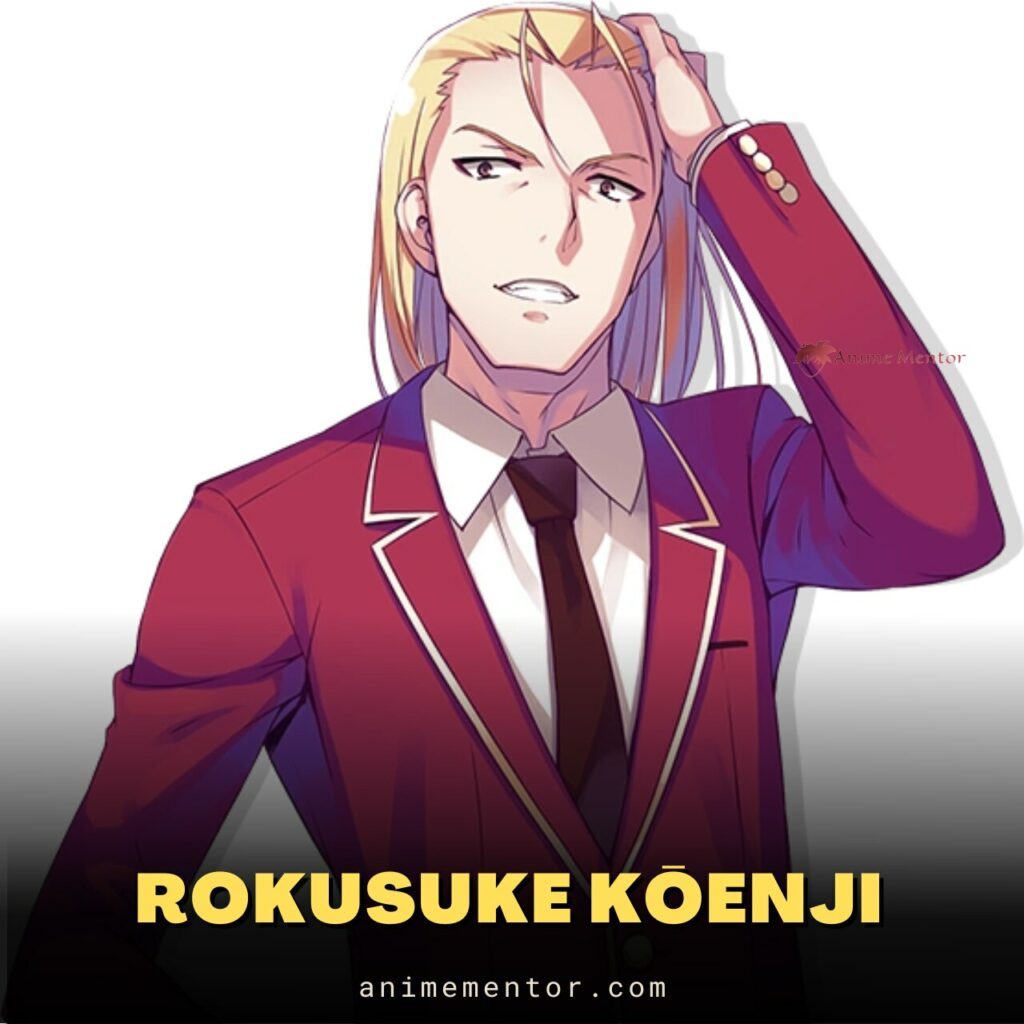 The eccentric Rokusuke Kōenji is an impactful side character whose worth is shown as the series progresses. His birthday is on April 7th and his height is 181 cm.
Rokusuke is uncaring, egotistical, and overconfident. He is extremely arrogant and does not care to work with others. He often looks down on his peers and is also not fazed by the possibility of his expulsion having come from a wealthy family.
Miyabi Nagumo (Age: 18)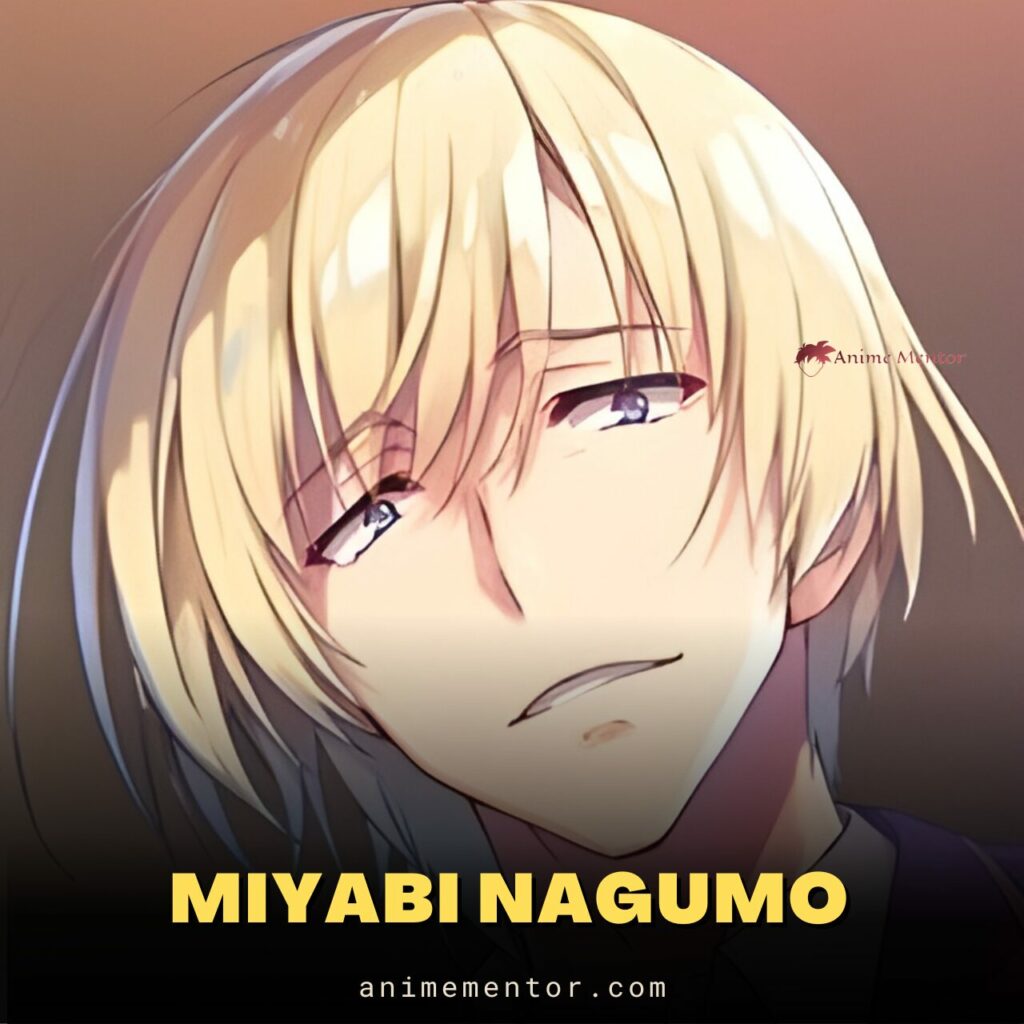 Miyabi is a newer character who will be introduced in the anime as a major opponent to Manabu Horikita. His birthday is unknown but he is 178 cm tall.
Miyabi succeeds Manabu as the student council president and is a strict man who expels anyone who goes against him. His abilities are also impressive, as he is able to look at the larger picture and uses clever strategies to achieve his objectives.
Like many of the other geniuses in the story, Miyabi is also narcissistic and has a very high opinion of himself. His introduction is bound to cause a lot of controversy among the fans.