Suzune Horikita is a key character in the popular 'Classroom of The Elite' series and novel. While being a student at the famous Tokyo Metropolitan Advanced Nurturing School, she is frequently seen conversing with the main protagonist, Kiyotaka Ayanekouji.
She is the younger sister of Manabu Horikita, who is also the school's student council president. Suzune is noted for being a quiet student whose sole goal is to get to class A without the interference of others.
Appearance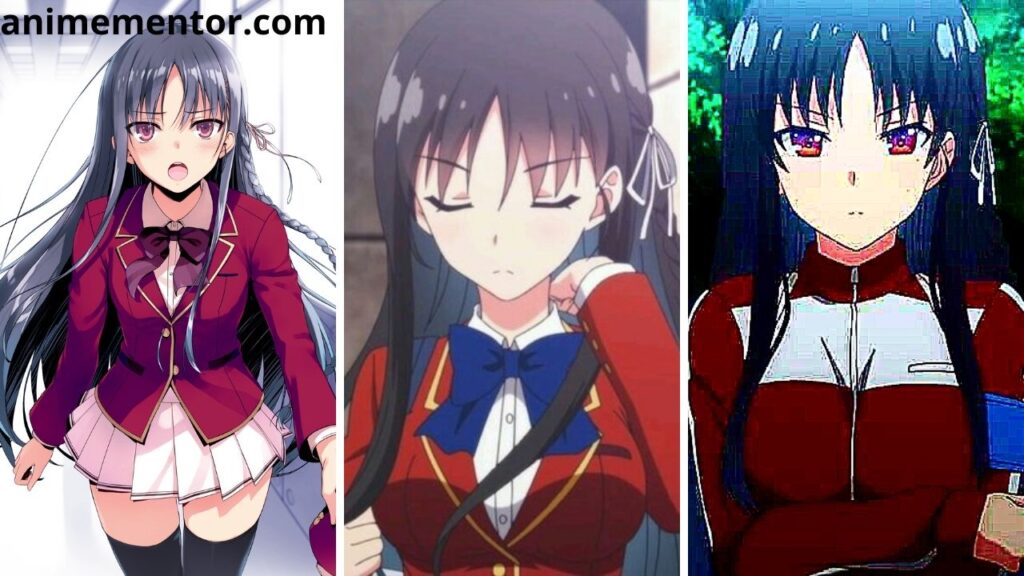 Suzune Horikita has gradient red eyes and long black hair with one braid tied with a pink bow. She always has a harsh expression on her face. She has a thin but well-endowed form that distinguishes her as attractive, drawing even the attention of Ken Sudo and Kakeru Ryuuen. She usually wears a conventional school uniform, however she is seen outside the school wearing a sleeveless sundress and a  sunhat. However, she was also pictured in a white bikini and a red tracksuit while at the pool.
Personality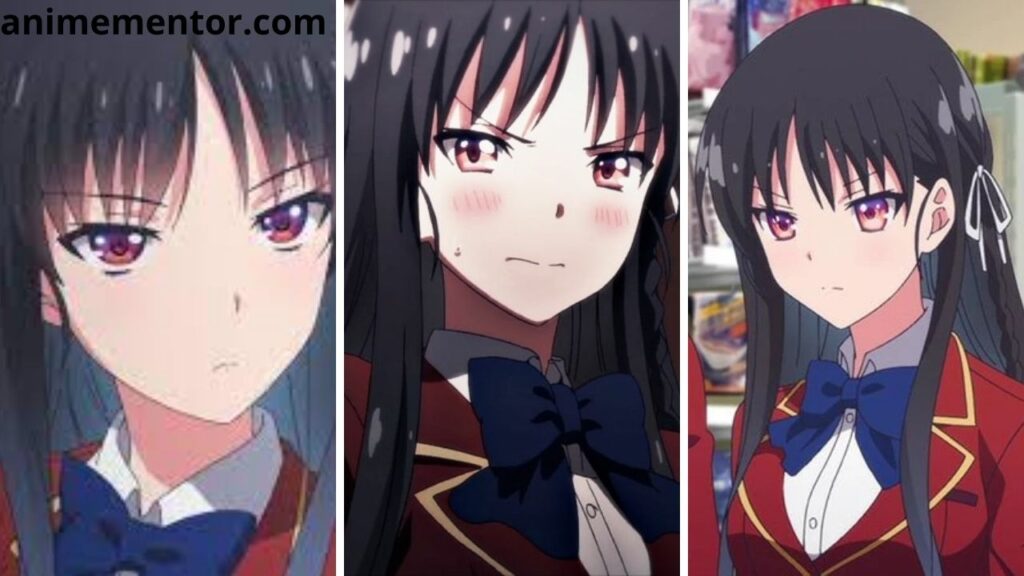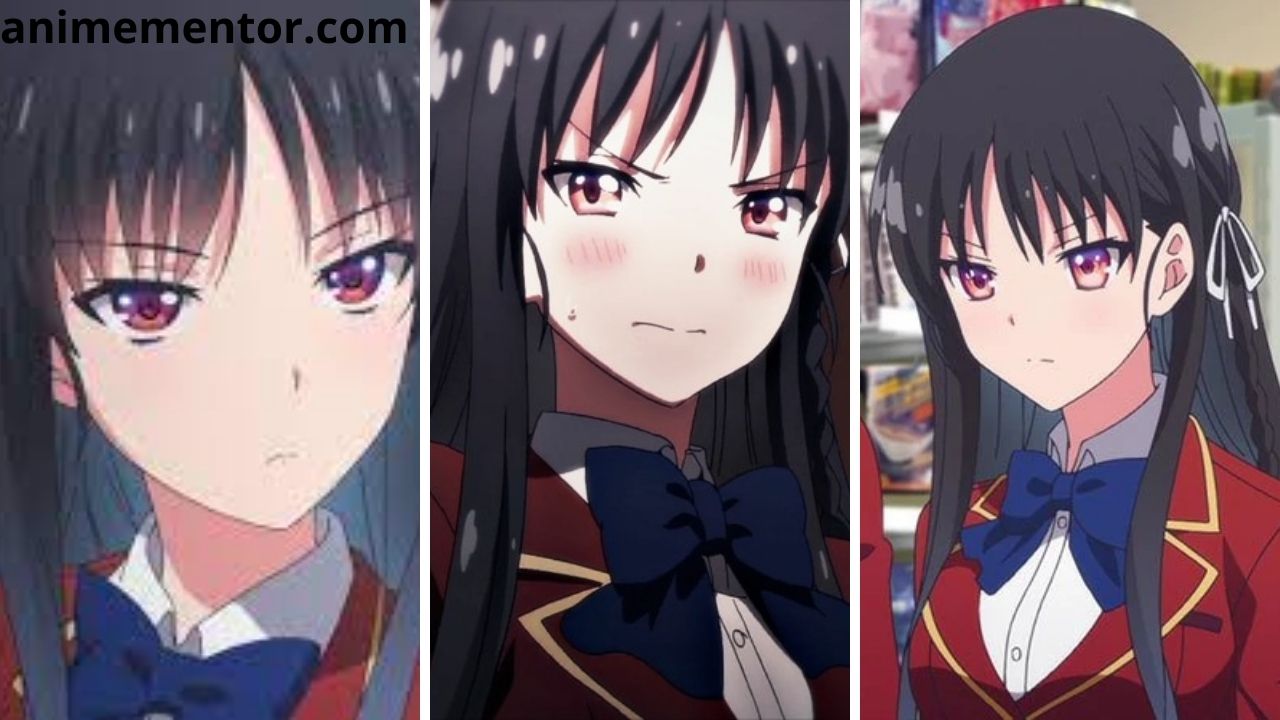 Horikita appears to be a conscientious student and an intellectual girl who tries not to show her feelings and appears undisturbed by a lot of things, as seen in the series. Due to the lack of contact in the series, she may come across as a cold and distant person to those around her at first, since she looks down on others and only focuses solely on her goal of getting to Class A.
Her aura causes her to be exceedingly forthright in many situations, which causes her classmates to perceive her as a cruel and rude person. That could also explain why she has no friends. She believes it can only be a distraction and can bring her down.
Horikita also appears to have an antisocial personality, as she rarely speaks to anyone other than Kiyotaka Ayanekouji, who tried to befriend her at their first official meeting. Horikita Suzune is the polar opposite of Kiyotaka Ayanekouji in terms of personality.
Abilities
Suzune is reported to be exceptional in both academics and on physical fields. She is a committed student who works hard in her studies. She doesn't let anything disturb her or bring her down since she is dead set on getting to Class-A so that her brother, Manabu Horikita, will finally notice her.
Suzune, on the other hand, may be brilliant in general, but her condescending attitude may bring her down. She struggles to believe in the goal of cultivating positive relationships with her classmates. That is also a very analytical part of her, as she frequently observes other people's behaviour or personality quirks to gain a better understanding of their genuine depth. That aside, Suzune has the ability to be a successful student in both academics and sports, even comparable to those in  higher classes.