Classroom of Elite is a light novel Japanese series written by Shunsaku Tomose and illustrated by Shogo Kinugasa. It was published under Media Factory's MF Bunko J. from May 2015 to September 2019. In January 2020 a sequel "Classroom of the Elite: Year 2" was published.
In 2016 Yuyu Ichino manga's adaptation began serialization in Media Factory's Monthly Comic Alive. In December 2021 the manga illustrated by Shia Sasane also began serialization in the same magazine.
The anime by Lerche released the first season in 2017 followed by a second season in July 2022 and the third season is set to release in 2023.
Classroom of the Elite Wiki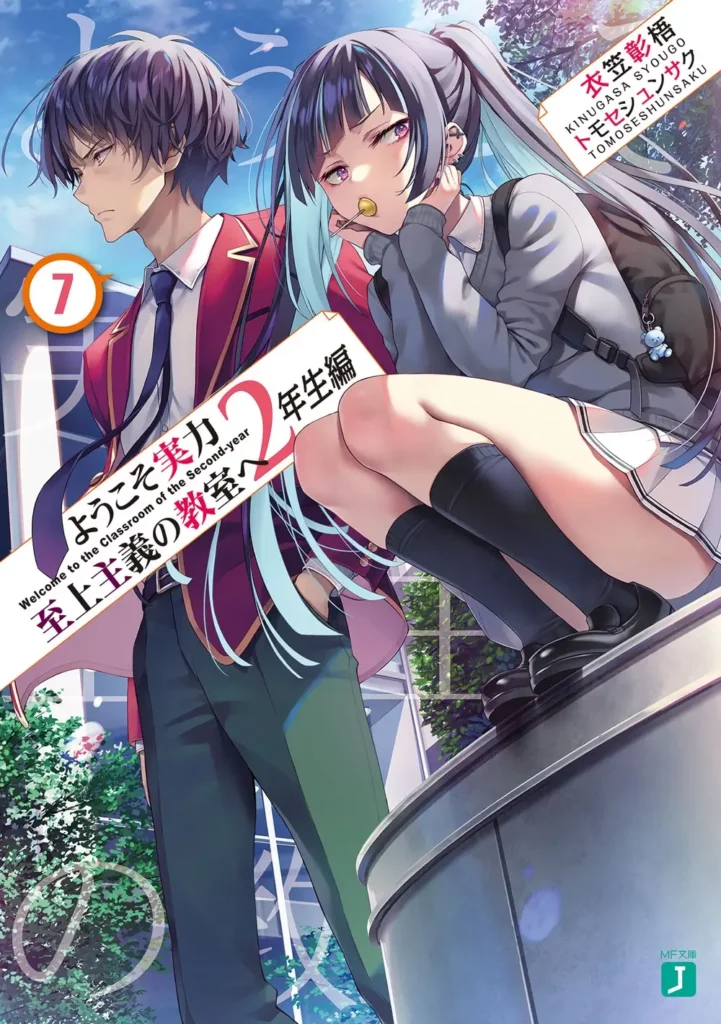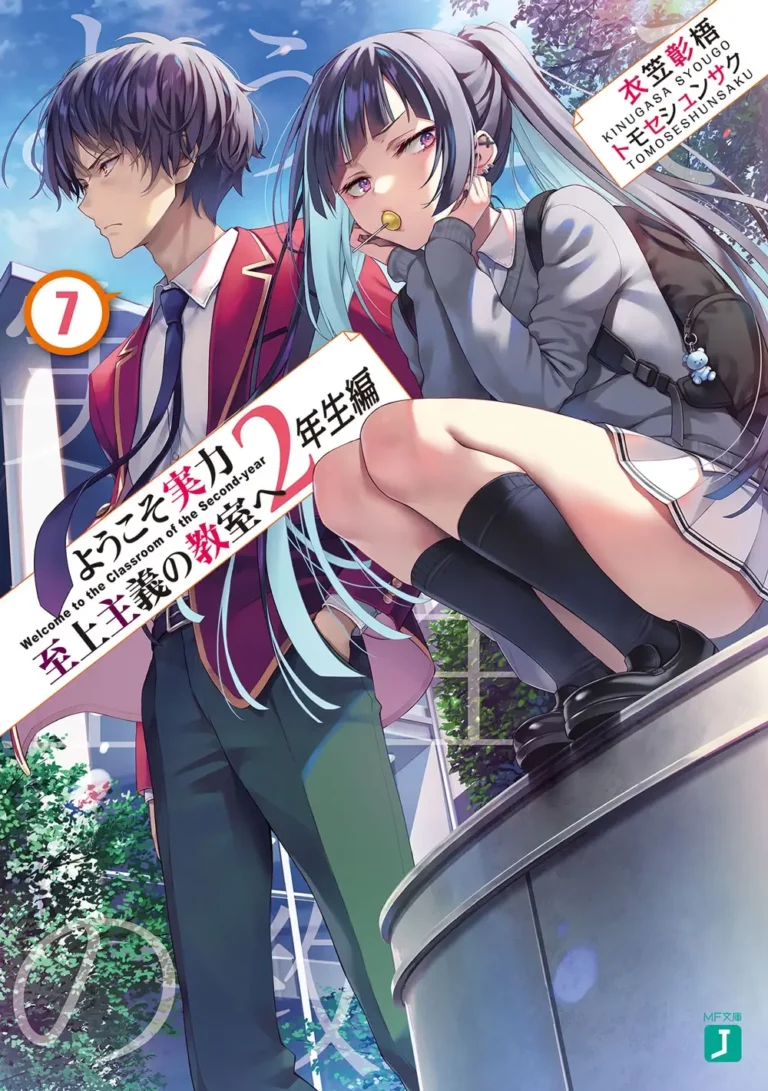 This is the eighth volume of the 2nd Year arc and the overall twenty-second volume of the Classroom of the Elite light novel series.
Authors
Shōgo Kinugasa (Story)
Tomoseshunsaku (Illustration)
Volume No.
22
Series
You-Zitsu
Pages
328
Release Date
June 24, 2022 (JP
List of Chapters
Prologue: "Haruka Hasebe's Monologue" 
Chapter number One: "Facing the Cultural Festival" 
Chapter number Two: "The Prelude to Rebellion"
Chapter number Three: "A Single Love Letter"
Chapter number Four: "Meeting on the Day before the Cultural Festival" 
Chapter number Five: "The Cultural Festival"
Chapter number Six: "What was Left Behind by Airi" 
Chapter number Seven: "The Unseen Characters" 
Epilogue: "Those Who were Scheming Behind the Scenes"
2nd Year Volume 7 Synopsis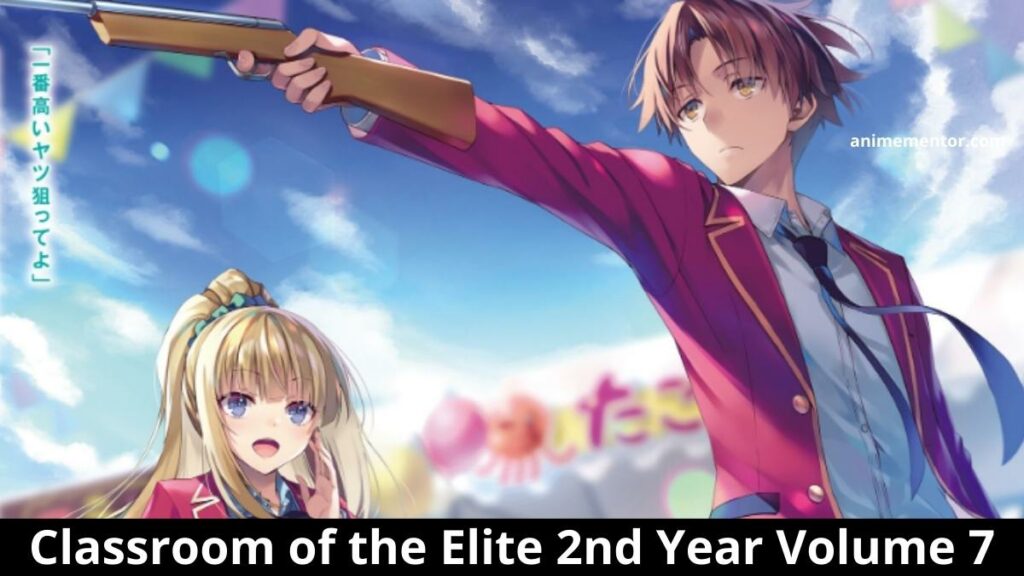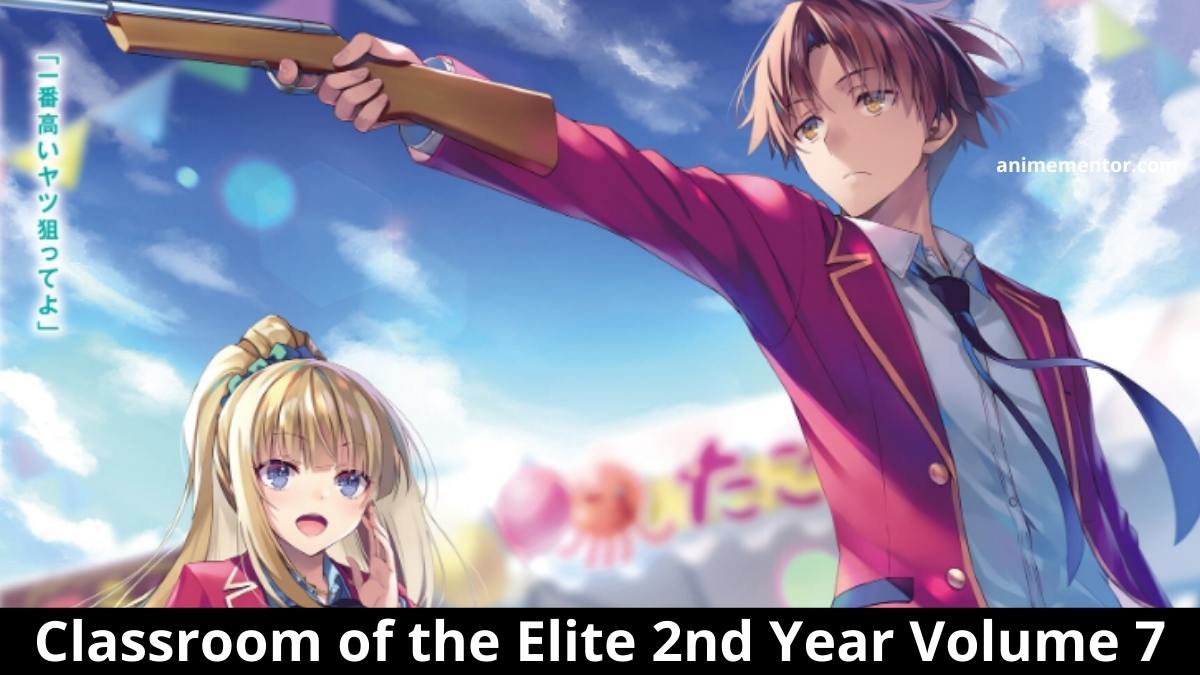 "You're about the only person I could think of who would understand what I'm saying and wouldn't carelessly leak it."
The Sports Festival is completed and Advance Nurturing High School's first cultural festival is rapidly approaching nearer. Miyake and Hasebe will put a wall with the whole classroom, there are some students like Ayanokoji and Koneji, who don't want to help while other classmates' arrangements for the maid cafe were slowly shaping up secretly.
But there is absolutely no way that Ryuen is unaware of all the happenings in the class and he also has ended his cooperation agreement with Horikita's class. Ryuen's class has also revealed that they will also open a Concept Cafe and it will be a 1 vs 1 competition for sales.
Meanwhile, Ayanokoji has begun to approach Kanzai, who is let down by his own class after losing the chance to raise to class A and Nagumo who is completely changed after Ayanokoji lets go of the match.
"I have a proposal for Student Council President Nagumo. Can I be the one to propose the match this time?"
Classroom of the Elite 2nd Year Volume 7 Release Date
Shogo Kinugasa is writing the plotline of the Classroom of the Elite. The art to the volumes is given by Sunsaku Tomose and is getting published under Kadokawa's light novel brand MF Bunko J. 
Classroom of the Elite: Year 2 Volume 7 was released in Japan on June 24, 2022. But there is no news about the official English version. Currently, up to Volume 3 is officially available in English.
Classroom of the Elite 2nd Year Volume 7 Download
Currenly Volume 7 is not officialy available in English. You can download Japanise Version Bellow