Twenty years ago, four years before the birth of Ayanokoji, he was one of the men who insisted on establishing the White Room, and currently, he is the controller of the White Room. In Classroom of the Elite season 1 episode 10, we saw a man saying to kid Ayanokoji,
No matter what, you must always remember this. To have great power and refuse to use it to your advantage. Something only a fool could do.
And this man is Kiyotaka Ayanokoji's father Mr. Ayanokoji, also known as Professor Ayanokoji.
First appearance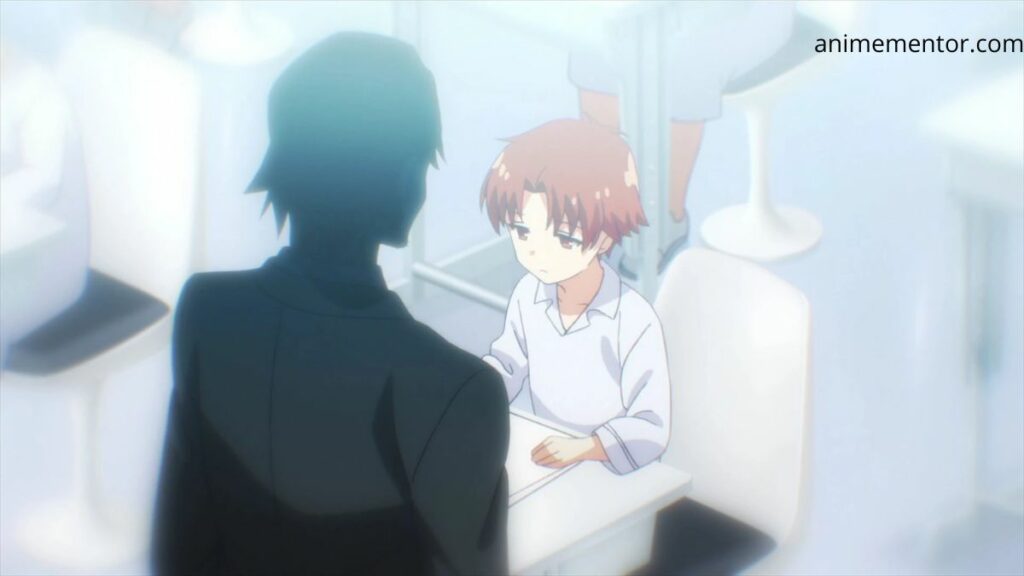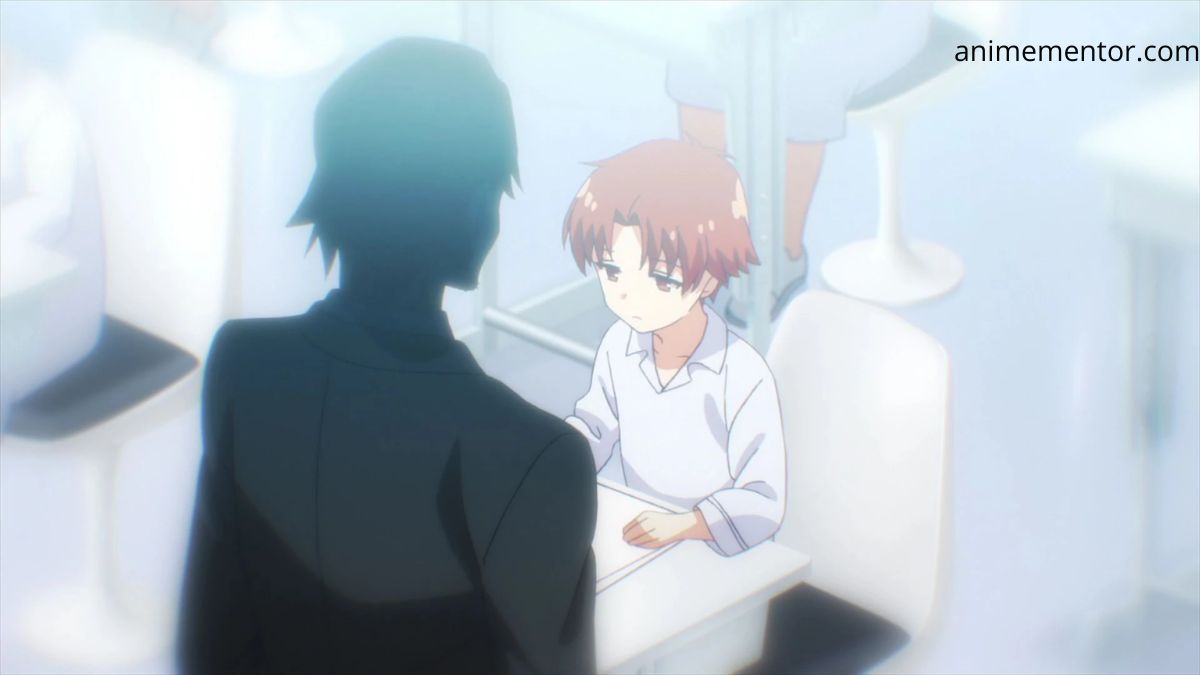 He made his first appearance in the story during season 2 episode 10, which came out just yesterday. He arrived at the Advanced Nurturing High School to bring Kiyotaka back to the White Room. But when White Room's former student Kiyotaka refused to return He left saying that he will bring him back to the White Room by any means.
Personality
Prof. Ayanokoji looks like a man in his forties. If his personality can be analyzed in a few words then it can be said that some people have no such power, no talent but with their indomitable will and daring spirit, they can leave others behind. According to Chairman Sakayanagi, he possesses an indomitable fighting spirit and great ambitions.
To him, his son is as valuable as his property because his son has a lot of intelligence and he needs him in his research work to accomplish his goals.  So to him, his son is nothing but a tool to reach his goals. So that's why he tried to instruct Kiyotaka to sign the school's withdrawal form and asked him to come back to the White Room.
Professor Ayanokoji's role in the story
Even if we don't know his first name, he is still playing a significant role in the story. On the one hand, he is the father of the main character of the story, Ayanokoji, and on the other hand, he is one of the members of the White Room's working committee and is currently its leader.
The White Room is an advanced education institute that is kept secret from the public. It was created to experiment on children and the main objective was to make the children into great human beings so that they can later work for the country. And he was the mastermind behind it all. His son, Ayanokoji, was the most successful student and the most talented in this secret research institute.
But whenever the secret institute was closed for a year, Ayanokoji escaped from there with the help of his butler and enrolled in another school. He still follows him to the school to bring him back to the White Room but is unable to do so due to the possession of the chairman and is forced to return. But he still doesn't give up and is determined to bring him back to the White Room at any cost.