Ryomen Sukuna, or simply Sukuna, is a powerful cursed spirit who is widely regarded as the undisputed King of curses. He is the main antagonist in Gege Akutami's anime and manga Jujutsu Kaisen.  It is a supernatural as well as adventure and fictitious anime focusing on the two main characters Yuji Itadori and Gojo Satoru, as well as their friends Megumi Fushiguro and Nobara Kugisaki, who are on the hunt for wicked spirits like Sukuna himself. Discover more about him by reading on!
Ryomen Sukuna Wiki
| | |
| --- | --- |
| Name | Ryomen Sukuna |
| Age | 1000+ |
| Gender | Male |
| Species | Cursed Spirit |
| Another Name | King of Cursed Spirit |
| Anime Debut | Episode 1 |
| Manga Debut | Chapter 1 |
| Japanese Voice | Junichi Suwabe |
Aspect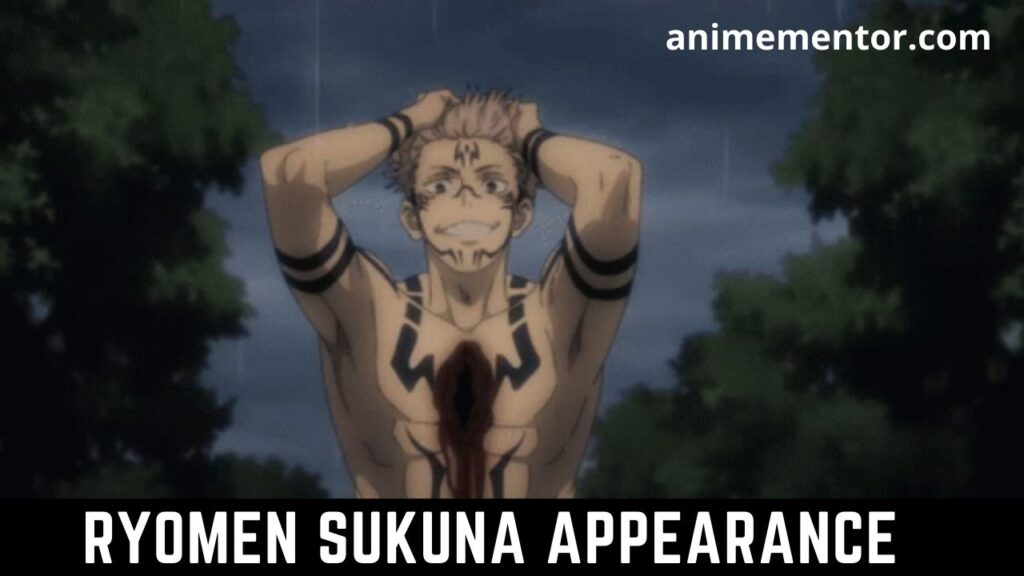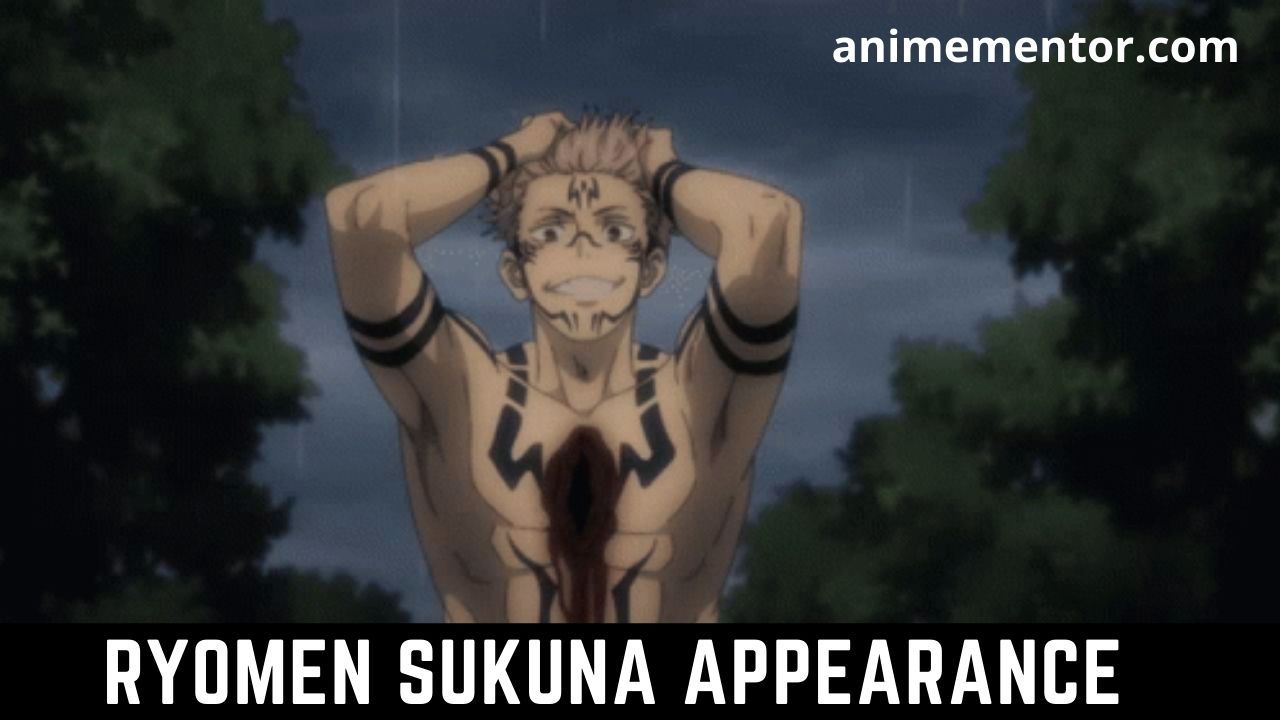 Although he may be the King of Curses, we have no idea what he looked like or looks like! However, we do know that he presently resides inside the body of Yuji Itadori, the primary protagonist, who swallowed at least two of Ryomen Sukuna's twenty fingers, which is why Sukuna can take over Yuji at specific moments.
His previous incarnation was characterized as a monster with four arms and two faces. However, once he takes over Yuji's body, he appears with spiky hair and distinctive markings on his forehead, nose, cheeks, and chest. He also activates the second pair of eyeballs right beneath Yuji's normal ones, which are typically closed.
Sukuna additionally has two lines on both of his wrists, upper arms, and shoulders, each with a dot, and two-segmented curve lines on his chest, as well as two more lines on his stomach, all while possessing Yuji Itadori. Sukuna usually wears a light-colored kimono with a black edging, as well as a black scarf and black shoes.
 The king of curses is indeed a fascinating riddle for us to unravel. While fans wait for the second season to be released, Sukuna's sassy and amusing persona is gaining a lot of attention lately, making us even more anxious about how he will be presented in the second season!
Personality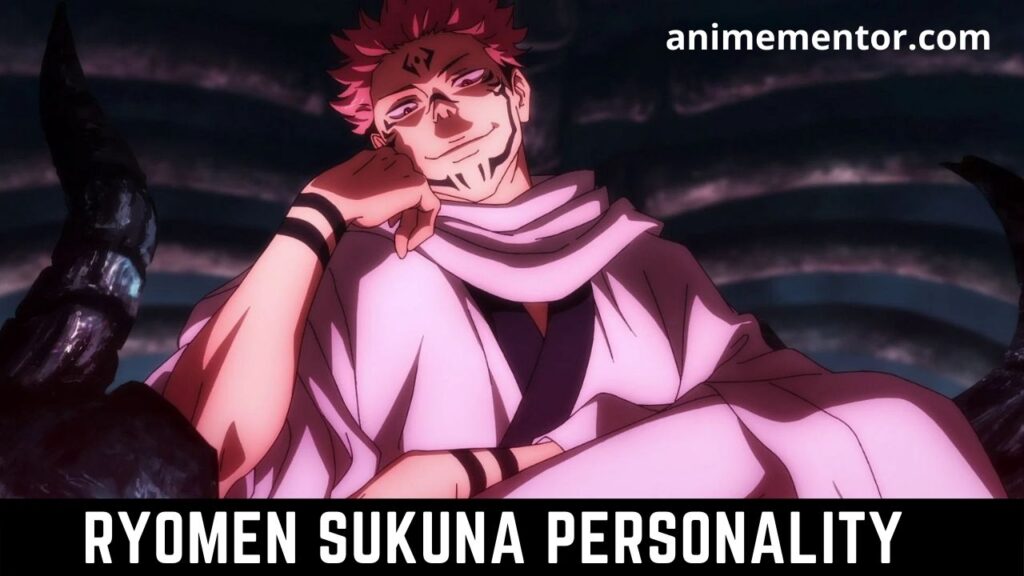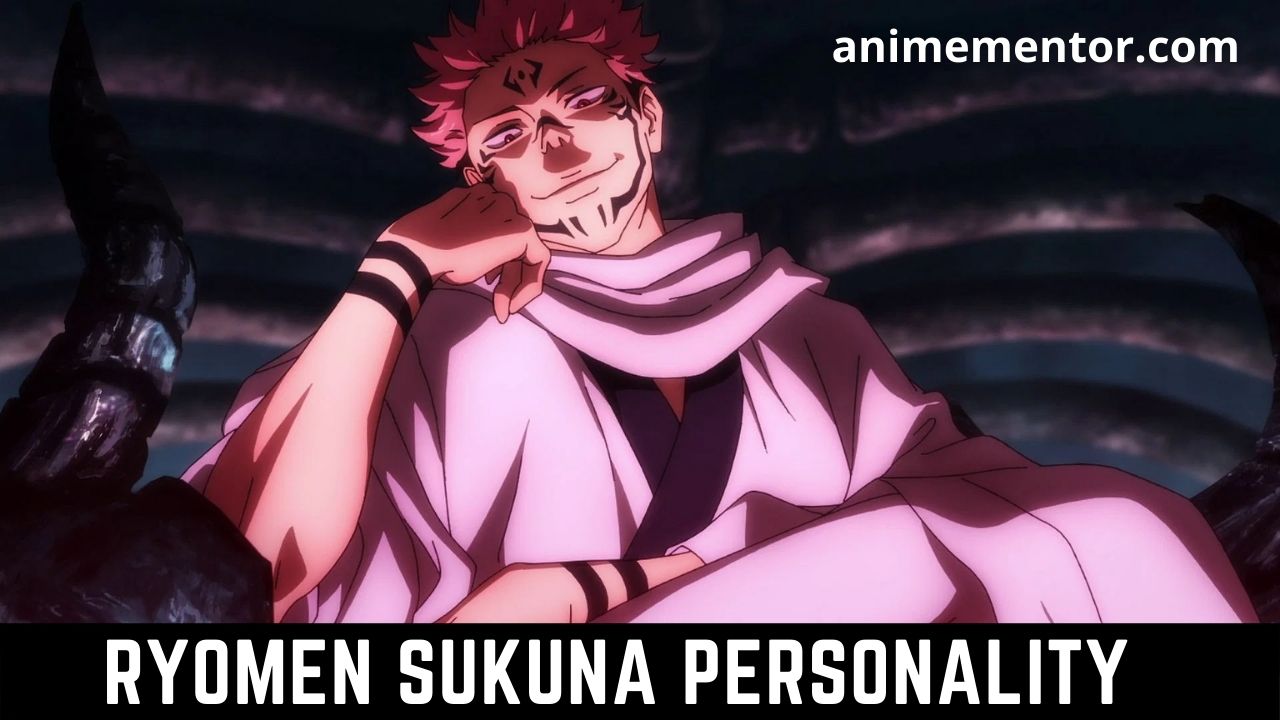 Sukuna is portrayed as a sadistic character in the anime because he occasionally expresses his horrible views, such as when he implied the massacre of women and children by comparing them to crawling maggots. Sukuna is a character that is self-centered, cold-hearted, immoral, and haughty. He is well aware of his power, yet he is unconcerned about the implications.
He frequently taunts and insults his host, Yuji Itadori, referring to him as a "brat" on several occasions, and he chuckles at his pain.
He rarely takes his opponents seriously because he thinks he will win due to his arrogance toward his own power. Surprisingly, Sukuna is also an extremely clever and crafty creature.
Abilities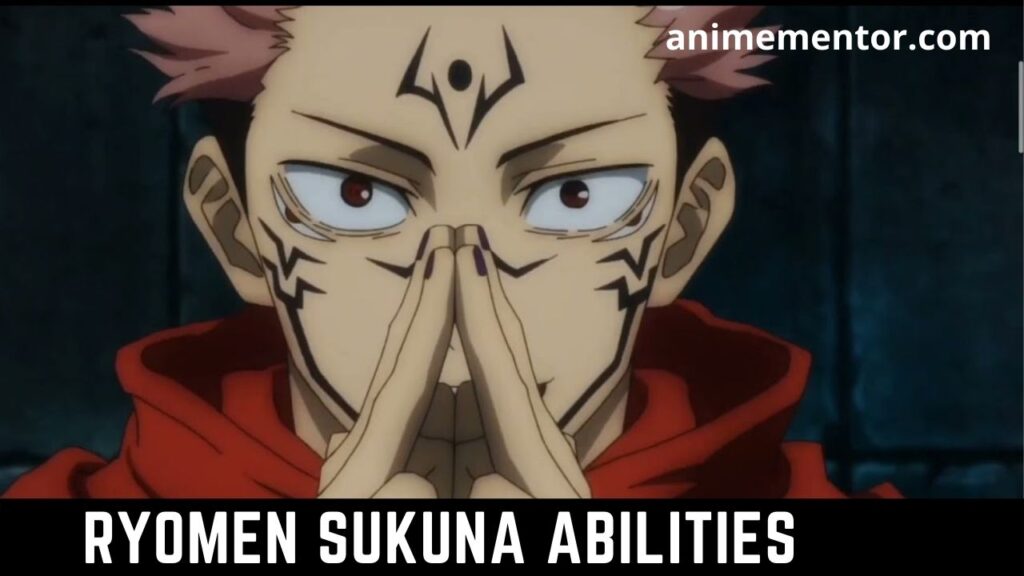 Fans of anime are still baffled by Sukuna's cursed skills. Fans are releasing speculation after idea about the king of curses' approach. Despite the fact that his cursed method isn't featured much in the first season, fans have deduced that it has something to do with slicing apart his opponents with his great cursed energy.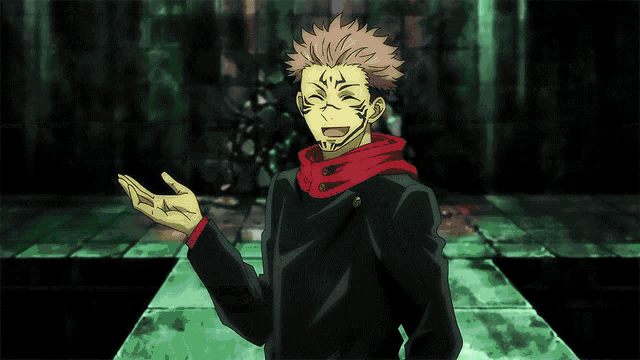 The cursed technique appears to be a perfect match for his nefarious personality. He also possesses a great deal of cursed energy. He even has the ability to use fire-based methods to his advantage. Regardless of his status as the King of Curses, Sukuna is a unique grade cursed spirit that no one has yet been able to destroy.