Toshinori Yagi, also known by his Hero Name All Might, is our protagonist's mentor in Kohei Horikoshi's manga series My Hero Academia. In the series, All Might is represented as the world's Symbol of Peace and the former No. 1 legendary Hero of Japan. He is the one that aided Izuku Midoriya by transferring his quirk 'One for All' to him and designating him as the quirk's successor. After receiving the One for All Quirk from Nana Shimura, All Might became the eighth holder of it. But, in the end, All Might resigned as the world's greatest hero, leaving his legacy in the hands of Deku and his comrades.
Kenta Miyake provides the voice of All Might in the Japanese adaptation of the anime series.
All Might Wiki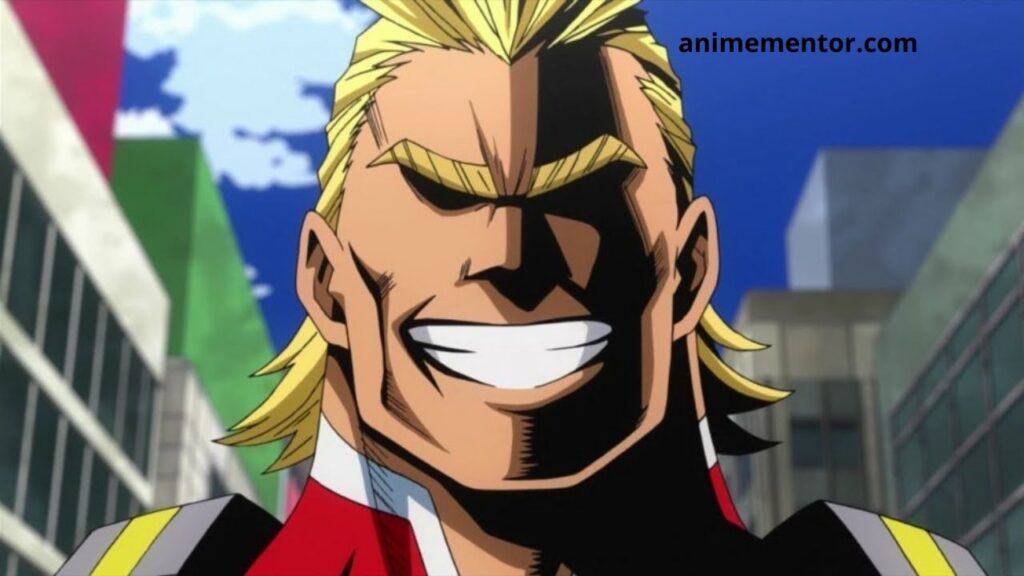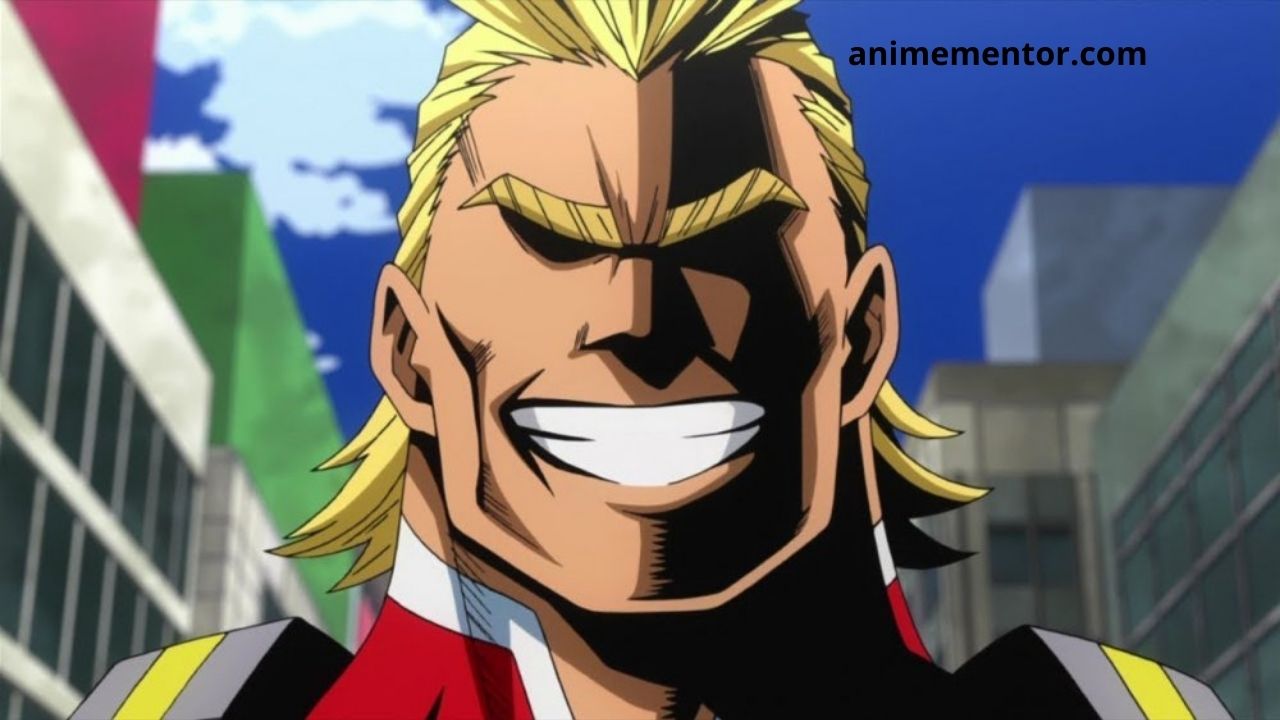 Full name
Toshinori Yagi
Hero name
All Might
Epithet
Symbol of Peace
Birthday
June 10
Age
50
Gender
Male
Height
220 cm (in hero form)
Weight
255 kg (in hero form)
Hair colour
Blonde
Eye Colour
Light Blue
Blood type
A
Quirk
One for All (formerly) Quirkless (currently)
Status
Alive
Occupation
Pro Hero (formerly)
Teacher
Affiliation
U.A. High School
Anime Debut
Episode 1
Appearance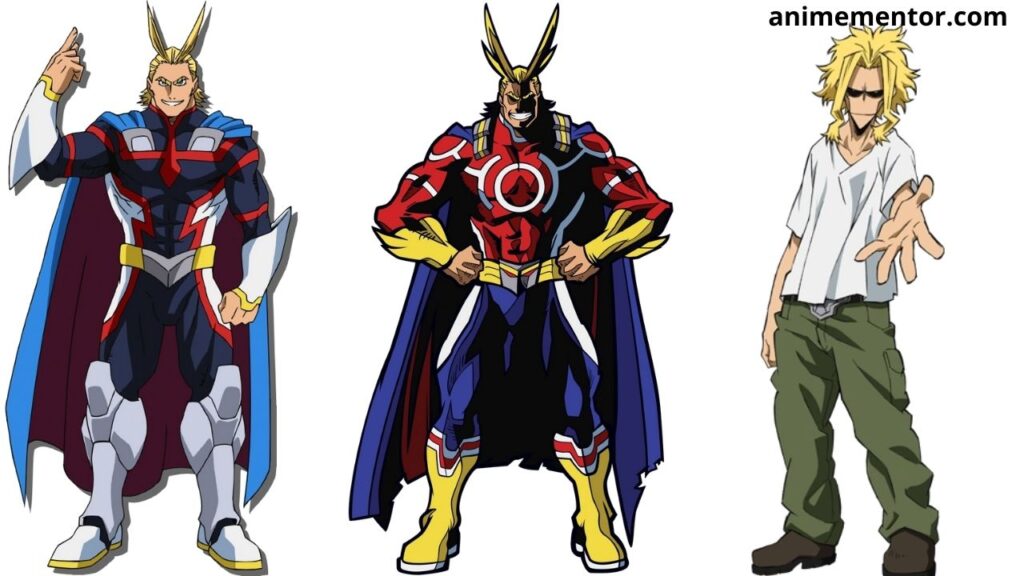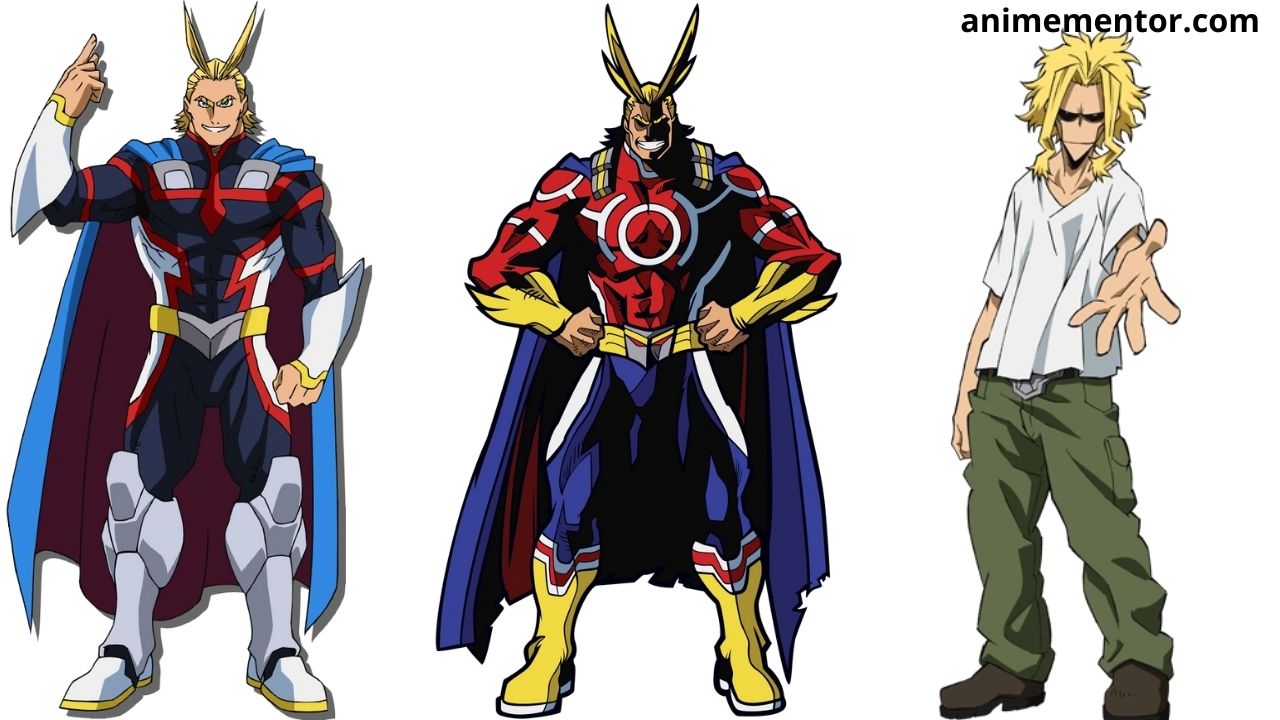 Toshinori is a tall, muscular man with a design that resembles a basic American comic book superhero in his enhanced state. His hair spikes on top of his head, and regardless of the time of day, he has more shadows on his entire body than any other character in the series. A red, white, and blue bodysuit with golden gloves and boots make up his hero costume. His strong features regularly cast a Dark Shadow over his face, hiding everything, but his bright Blue Eyes. He has a well-defined physique with short blonde hair and a bright smile.
While in his real form, he is a lanky guy with angular features, lengthy limbs, and a long neck. He has spiky dishevelled hair with two bangs framing the sides of his face, and he also loses his eyebrows from his hero form. He has a massive scar on the left side of his chest that covers most of it, and he frequently spits blood from his mouth when aroused or surprised. To accommodate his Quirk size change, he usually wears baggy clothing, but once his real appearance was revealed to the world, he began wearing more fitted attire.
Personality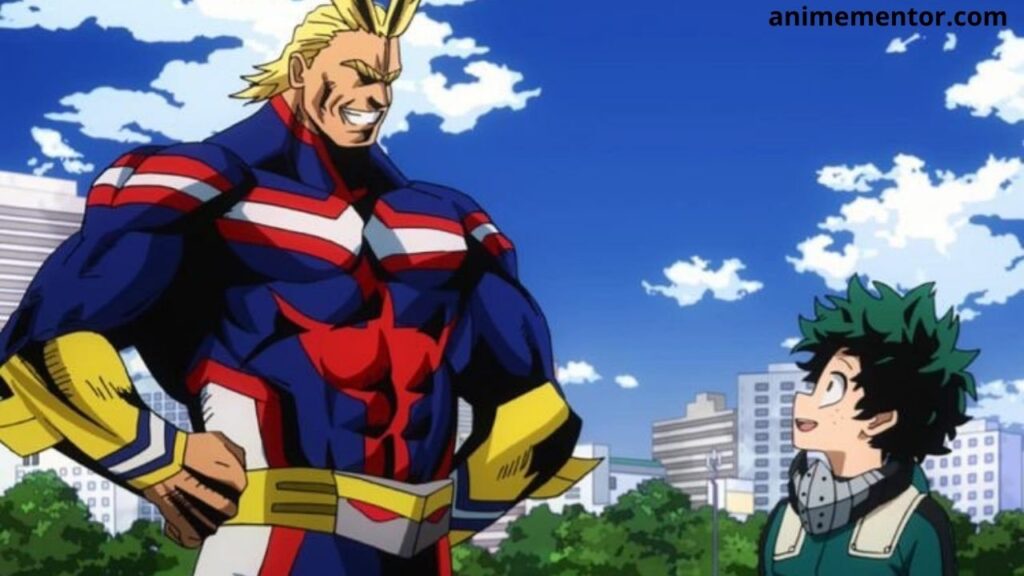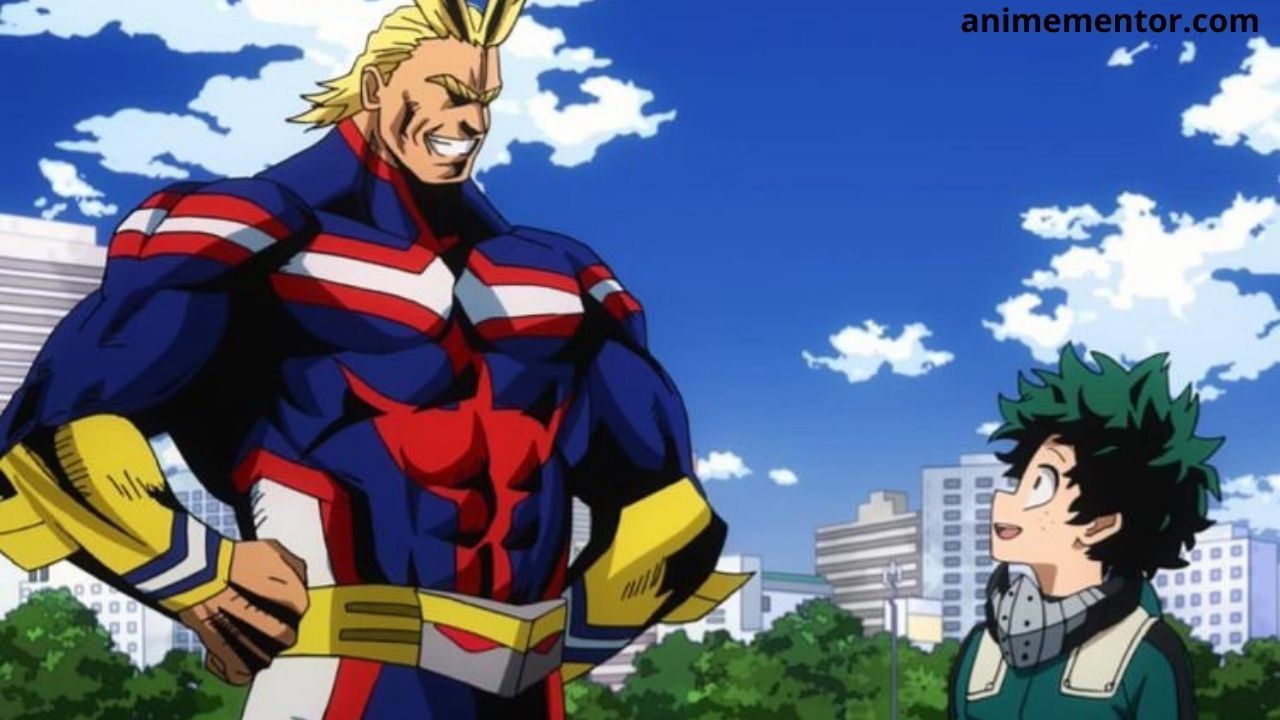 Despite the fact that All Might embodies the ideal image of a comic book superhero, he exudes his own appeal as a brave, unselfish, kind-hearted, and protective hero. All Might has a compassionate fatherly demeanour towards his students, especially Izuku, whom he grooms to be his successor for One For All, as we can witness in the series. His demeanour is bright and tense, with a dramatic layer of flair and an exaggerated yet devilishly cheerful grin. Due to his celebrity years in the spotlight, and his niceness, he tends to be highly polite and cordial.
While in his real form, All Might becomes a more serious and focused individual, he is still capable of displaying his genuine grin and concern for others' well-being, albeit not to the same extravagant amount as before.
Powers & Abilities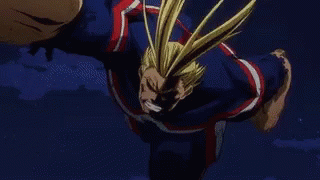 Toshinori's Quirk, which Nana Shimura transferred it to him, allows him to store a large amount of raw power, allowing him to dramatically boost all of his physical abilities to superhuman levels. This gives him incredible strength, speed, agility, and endurance.
Shade Manifestation-Due to the fact that he is still alive, unlike the other previous users, All Might manifests a shade within One for All, resembling Toshinori's real form but formed of yellow energy. The shade can converse and share information with previous users in this fashion.
Intimidation- All Might has the ability to intimidate others by projecting his own willpower.
Intensified Stamina- All Might's stamina has never let him down in the face of a foe. His build-up demeanour was able to hero work for more than Seventy-Two consecutive hours in the past.